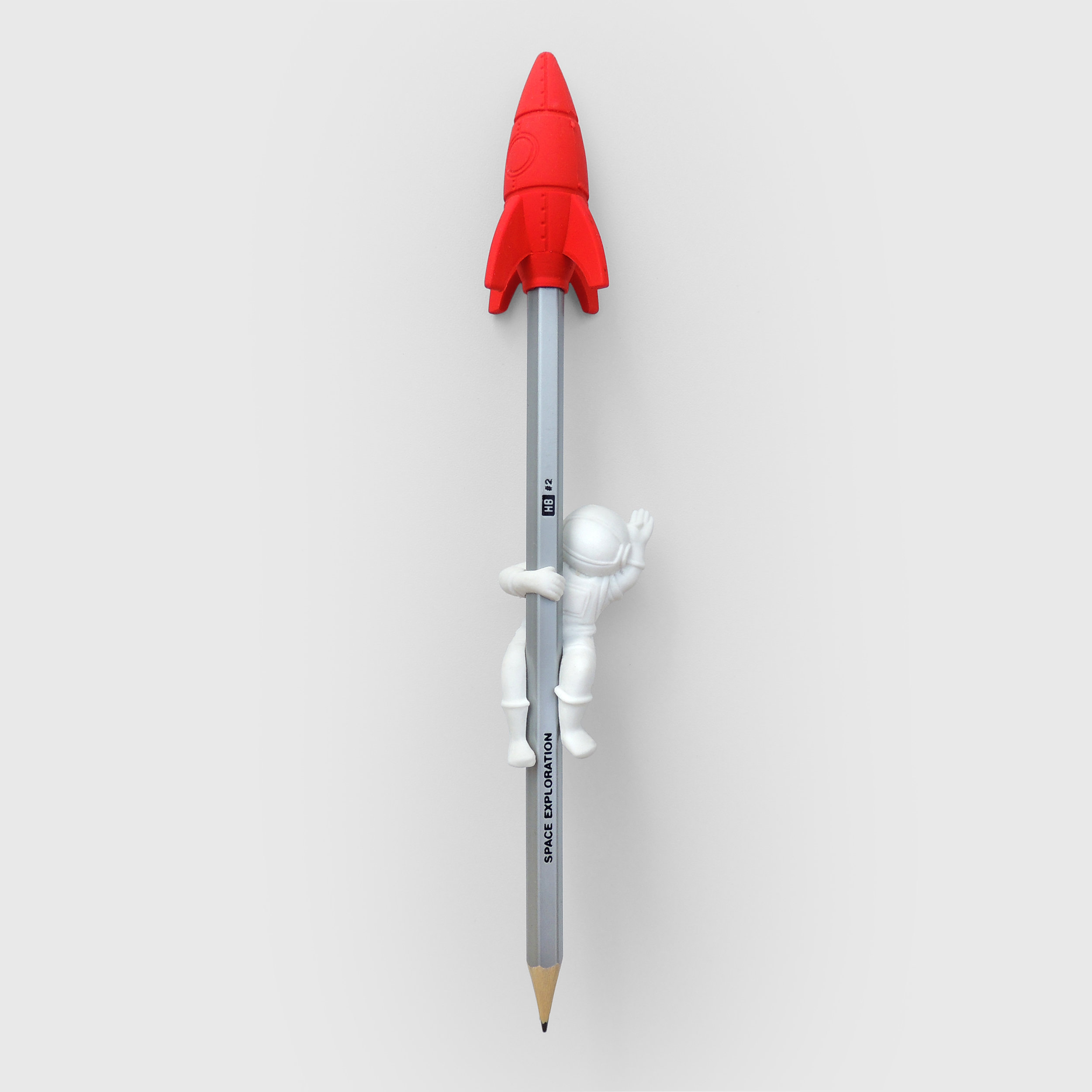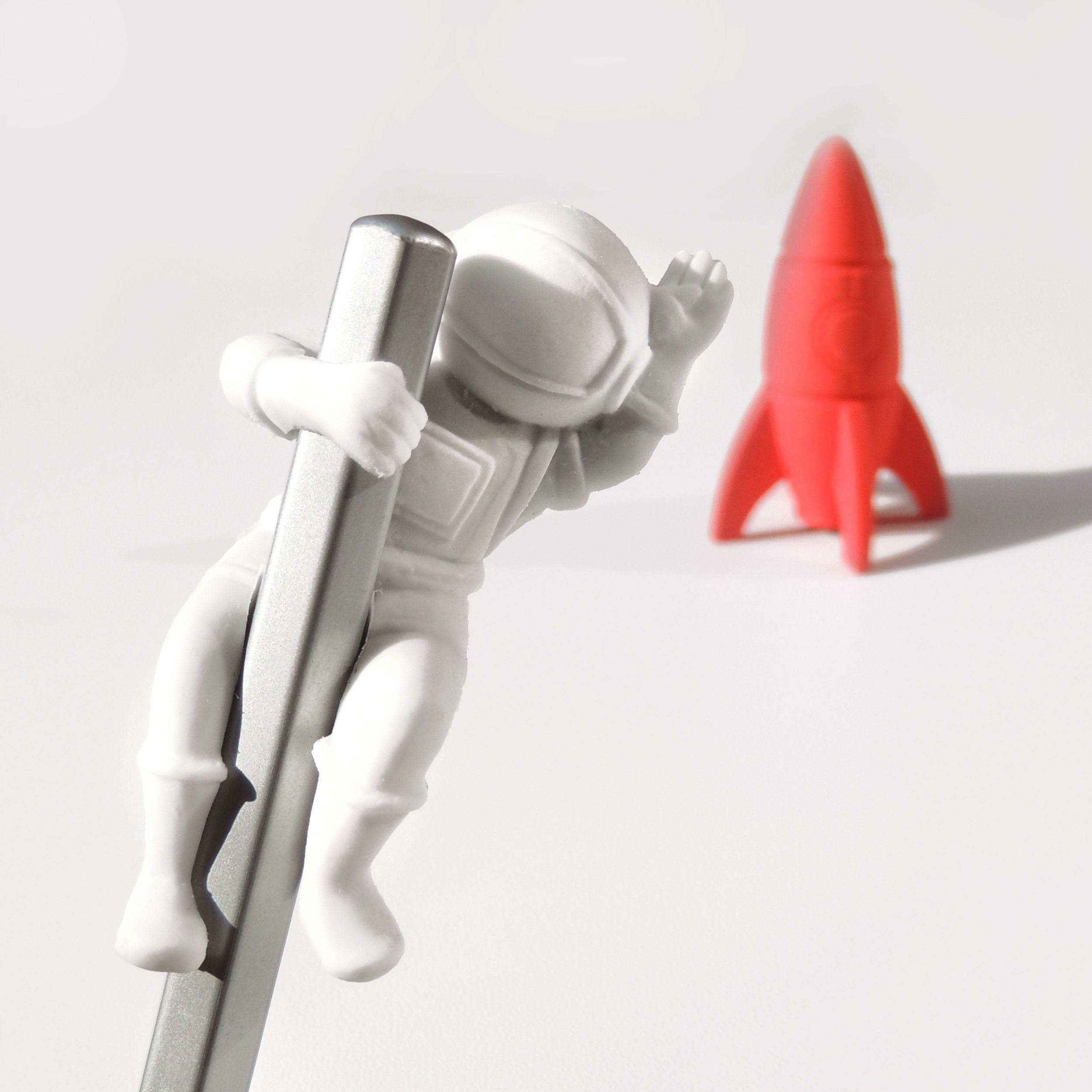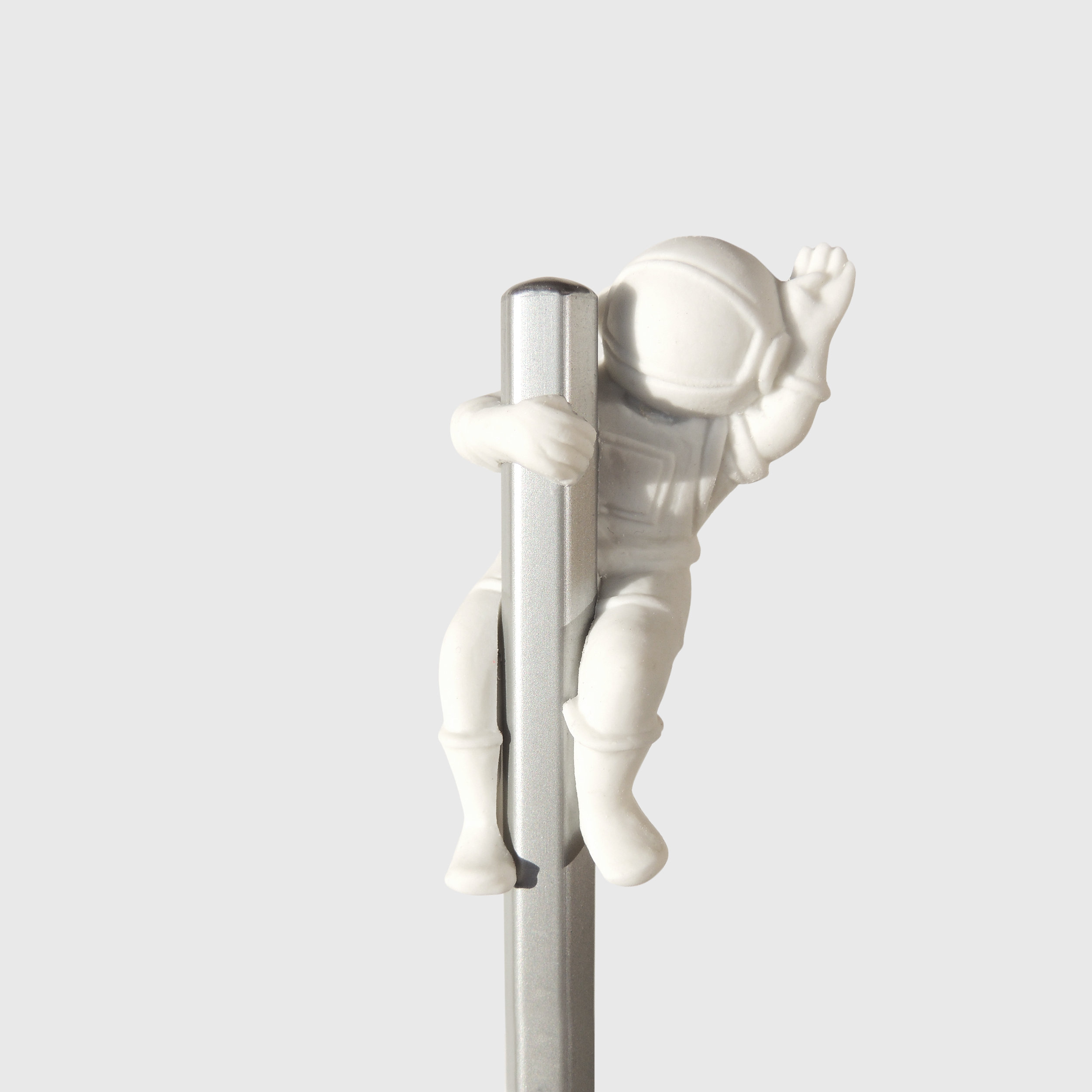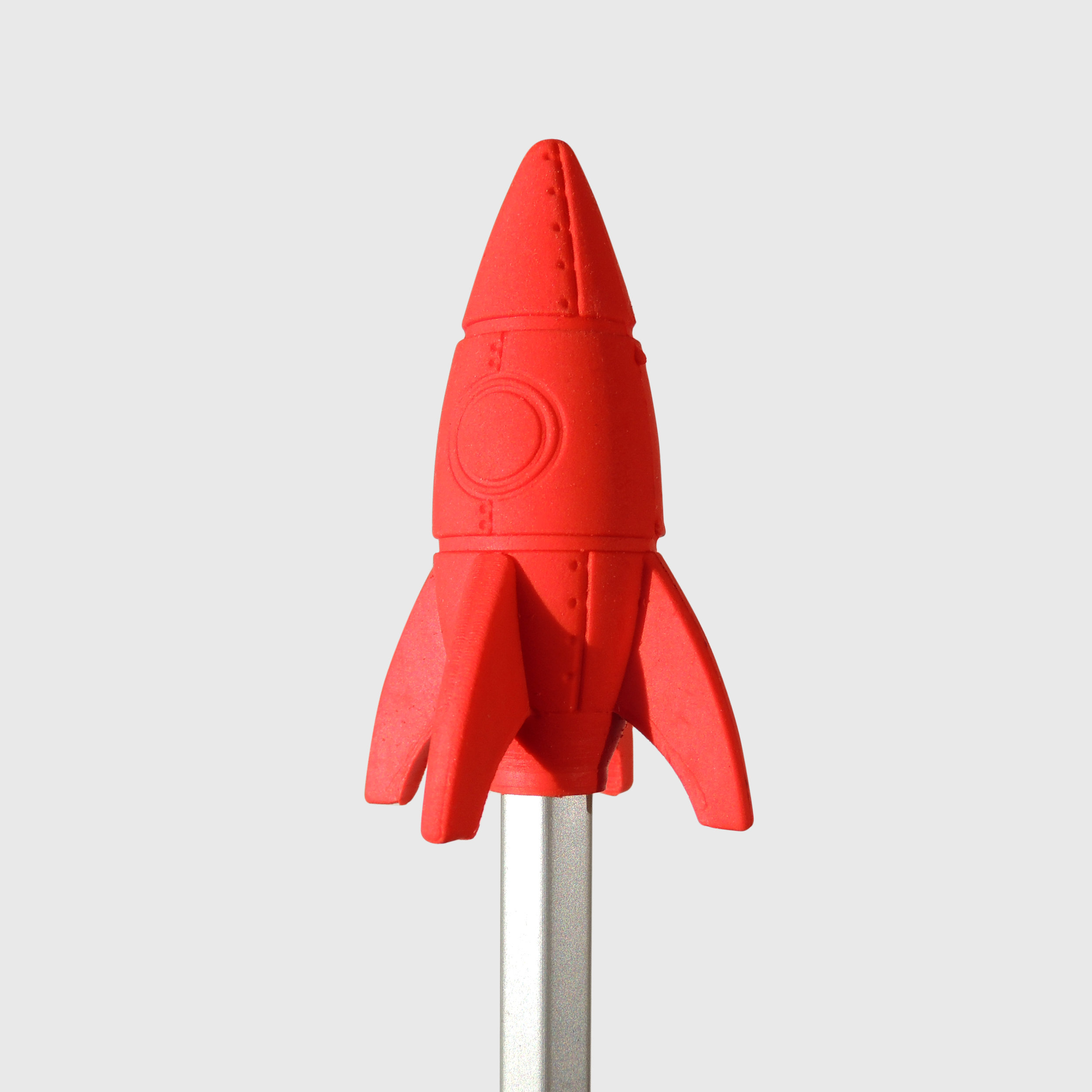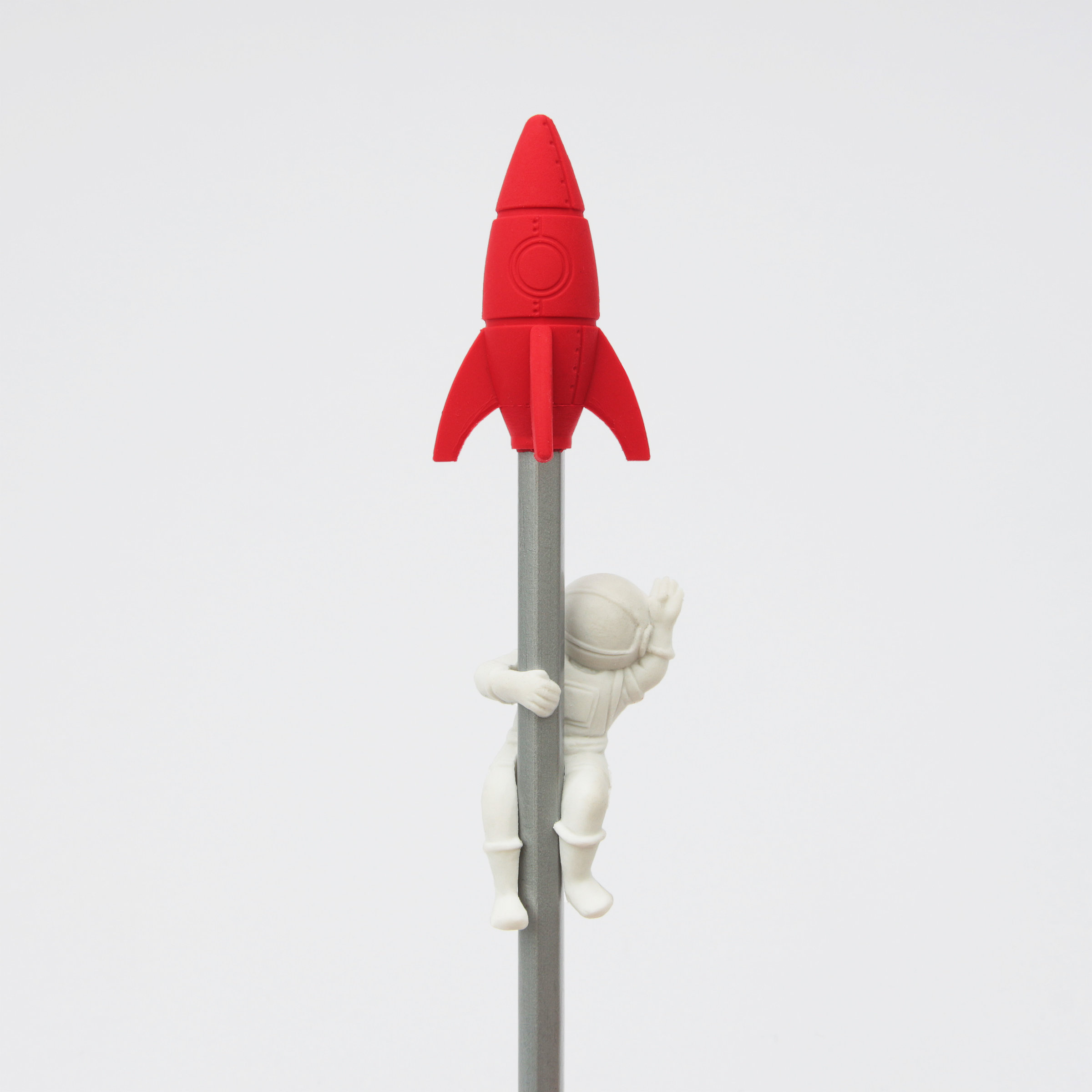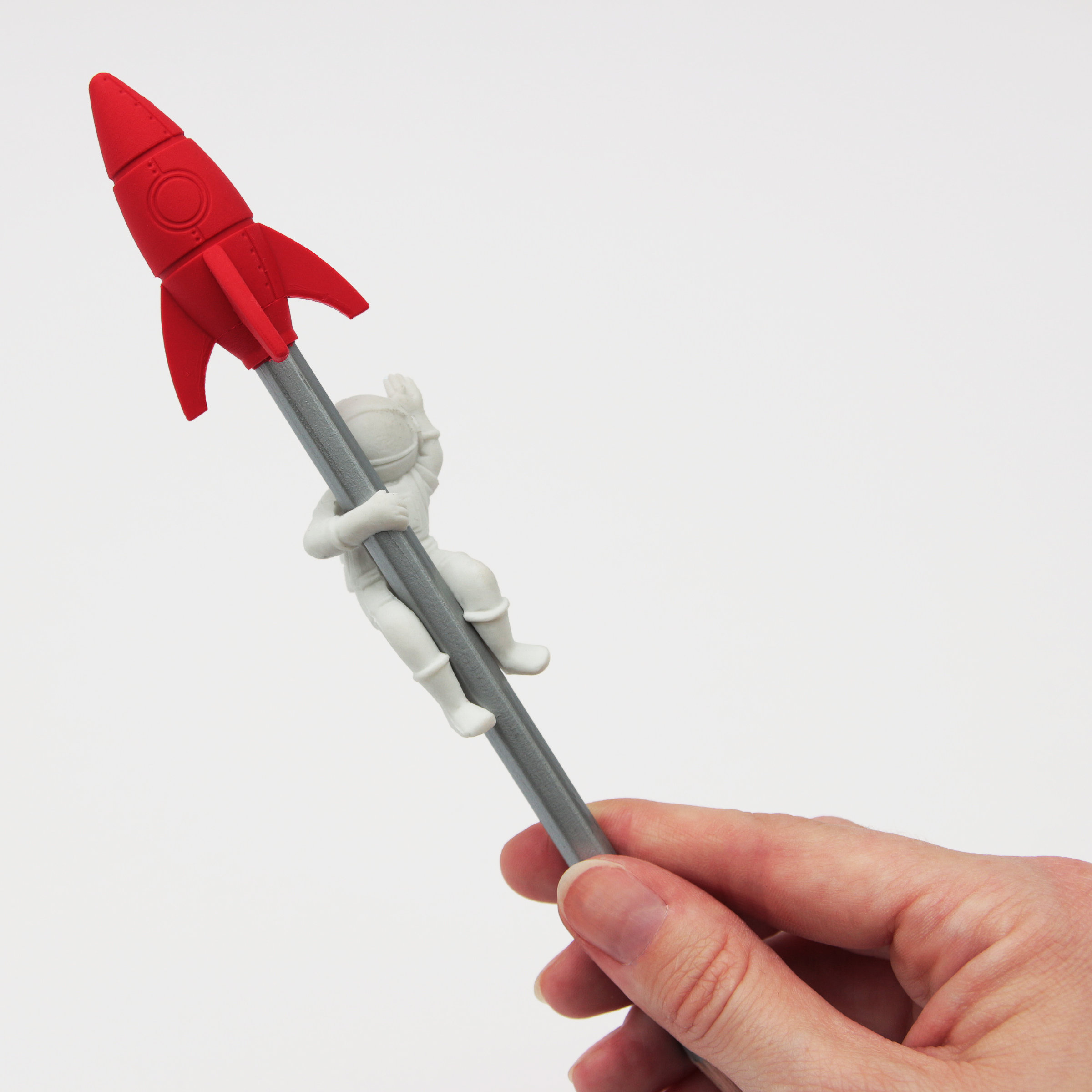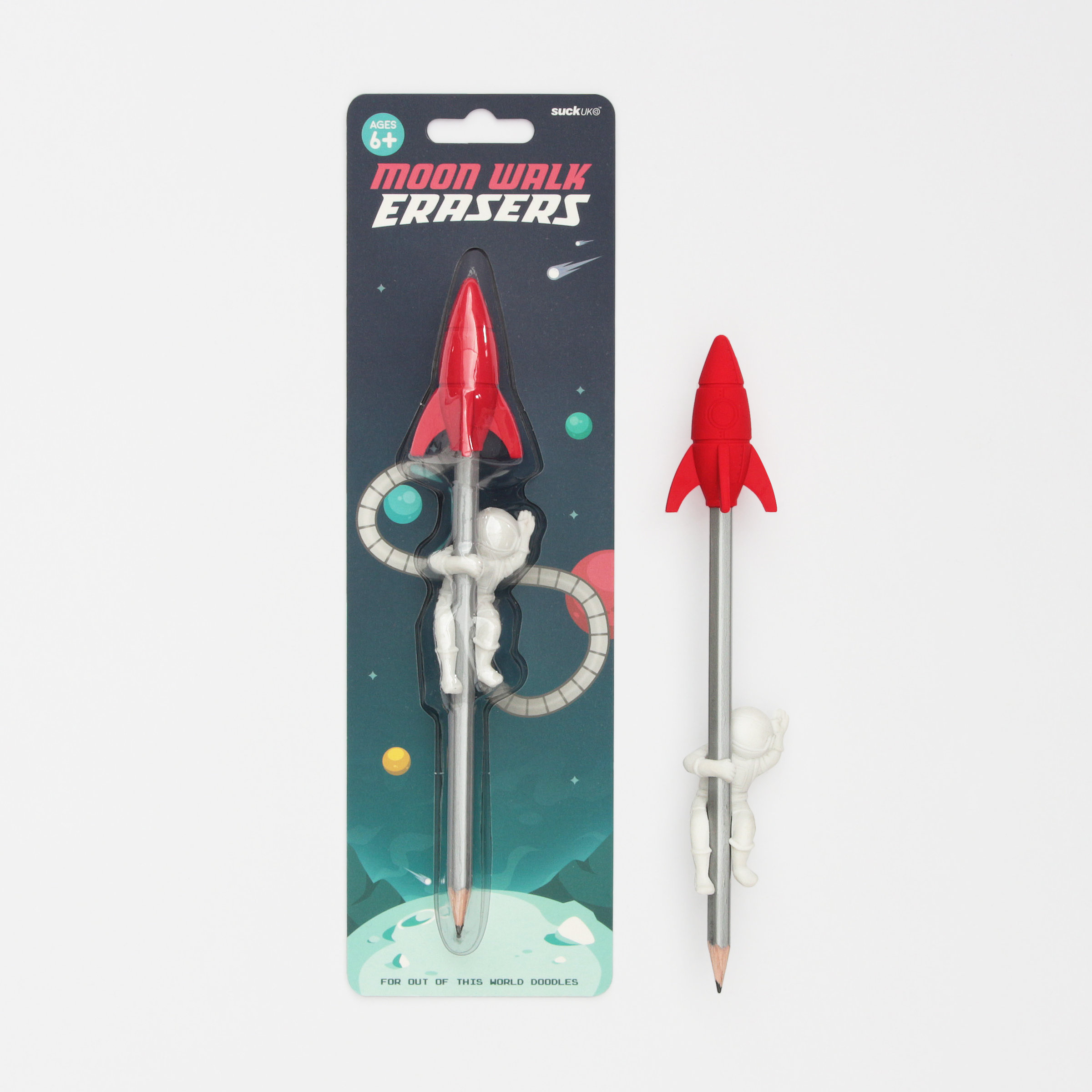 Moon Walk Erasers
Astronaut & rocket erasers and pencil set.
An astronaut eraser that clings to your pencil.
AND his red moon rocket.
Supplied with cool silver pencil.
Satisfy your love of space and stationery with a space walking astronaut tethered to his craft by a silver pencil. Set includes silver pencil and two erasers.
Designed and made by Suck UK
30 x 210 x 30mm | 35g
The designer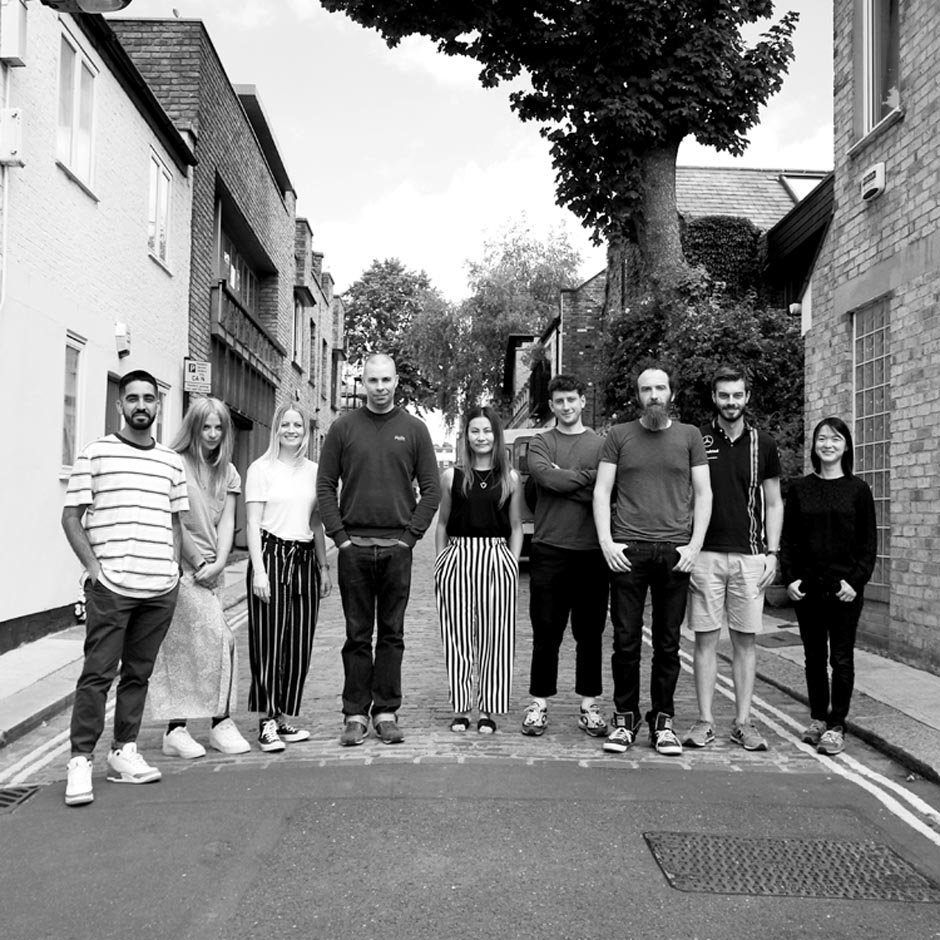 Suck UK Design Team
Mark E Smith once said "if it's me and your granny on bongos, it's the Fall". It's a lot like that here - if it's Sam & Jude and a revolving team of talented creatives, it's Suck UK. From the inception of the company in 1999 Sam & Jude have been the constant driving creative force, but none of that would be possible without a great team of designers and developers who turn these ideas into something great. Once a Sucker always a Sucker.