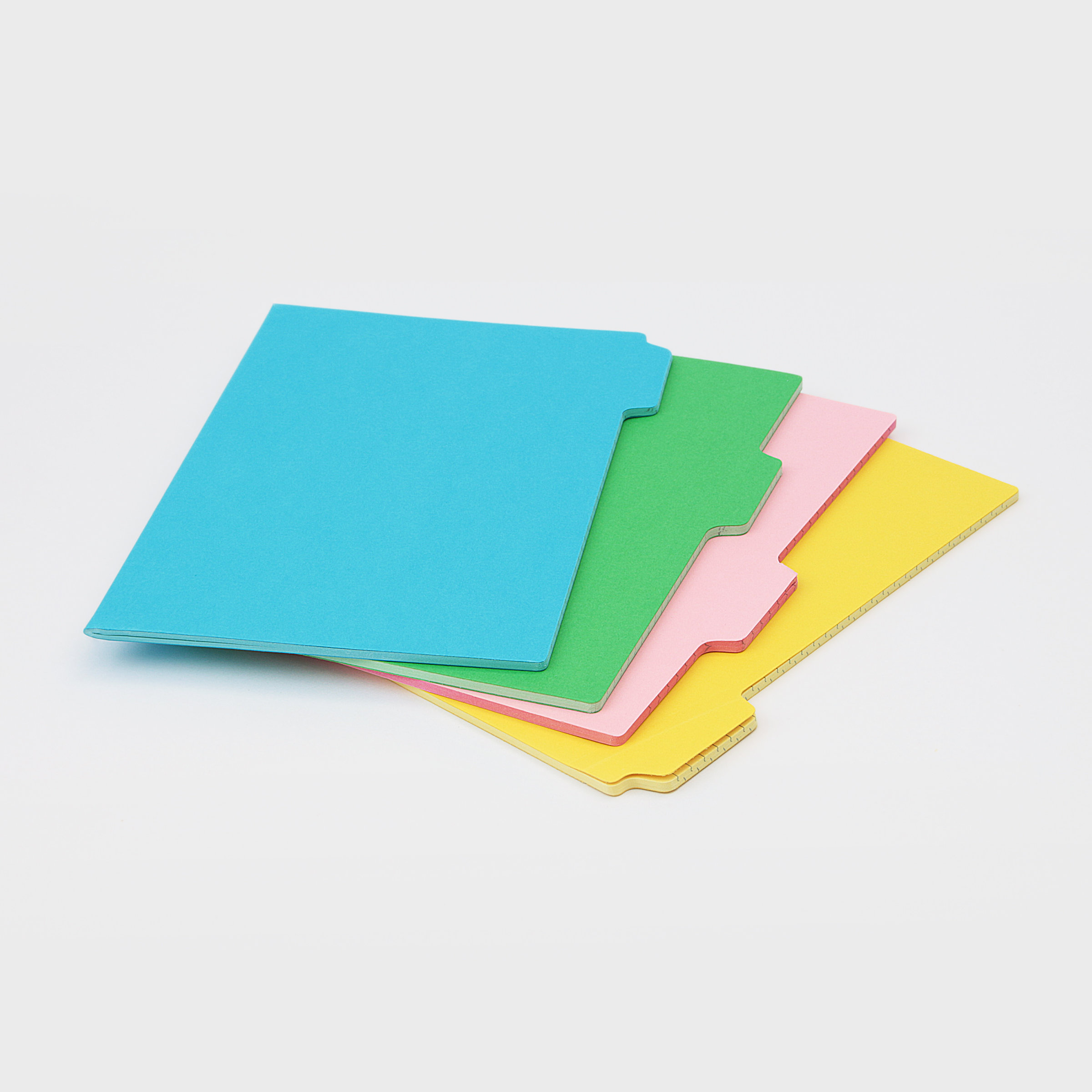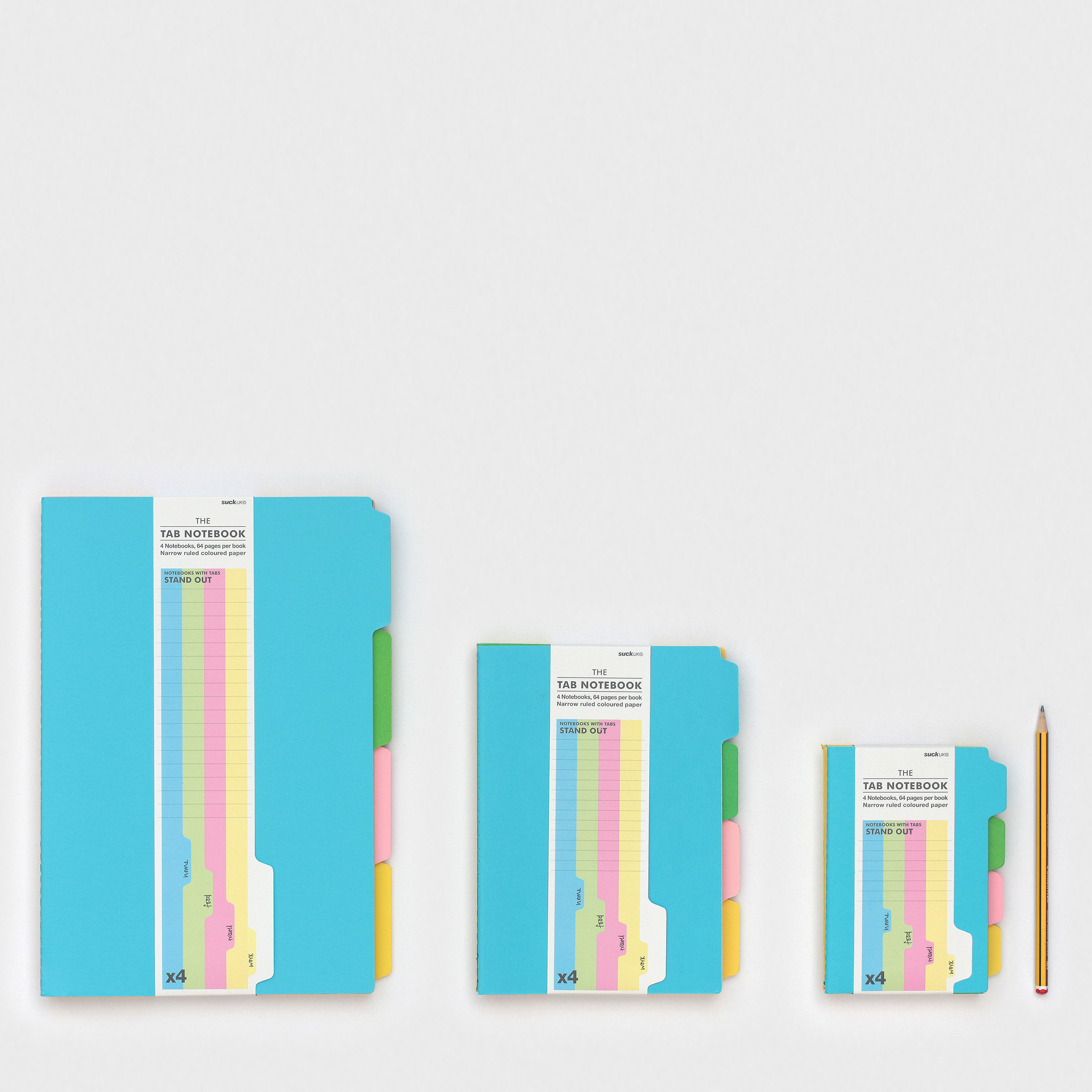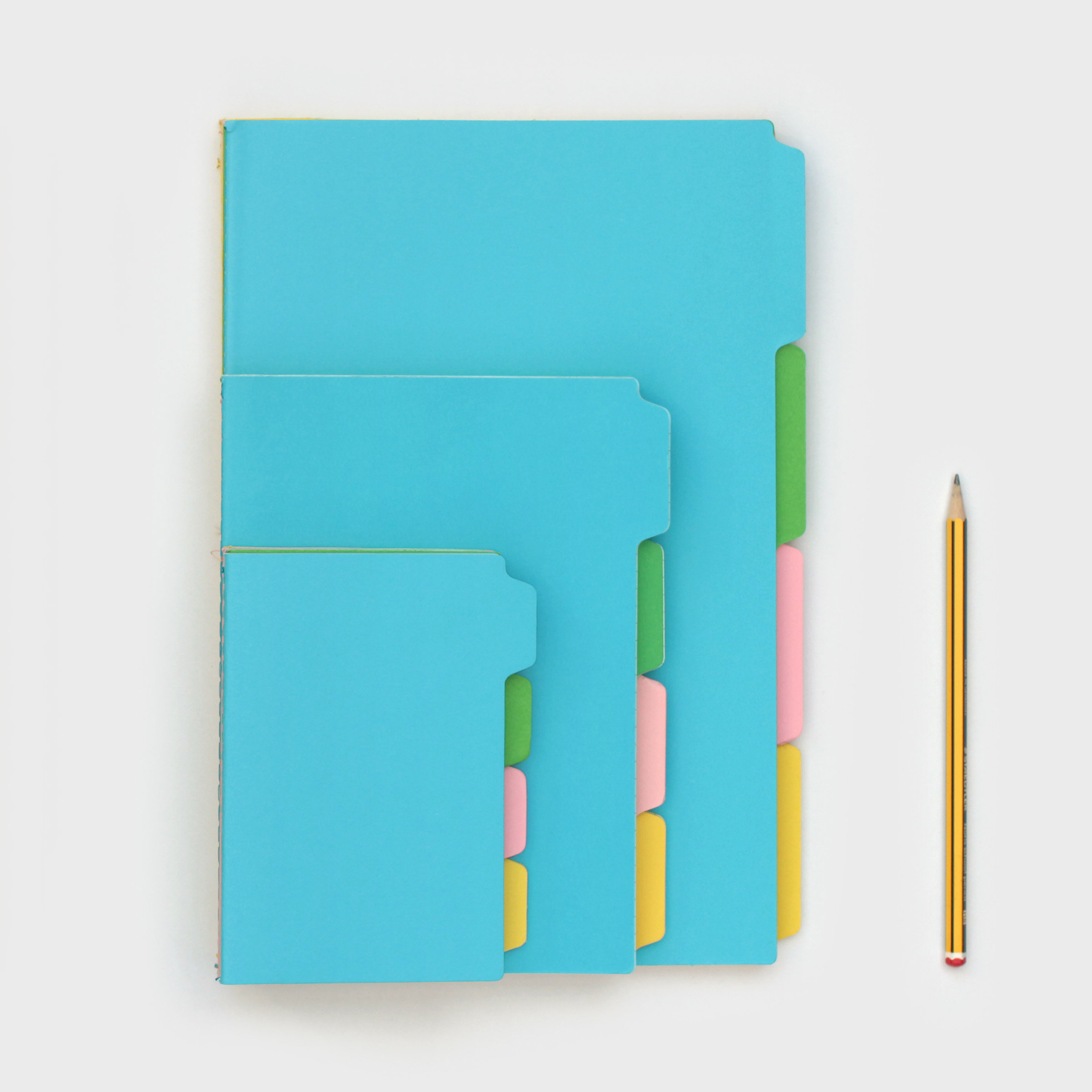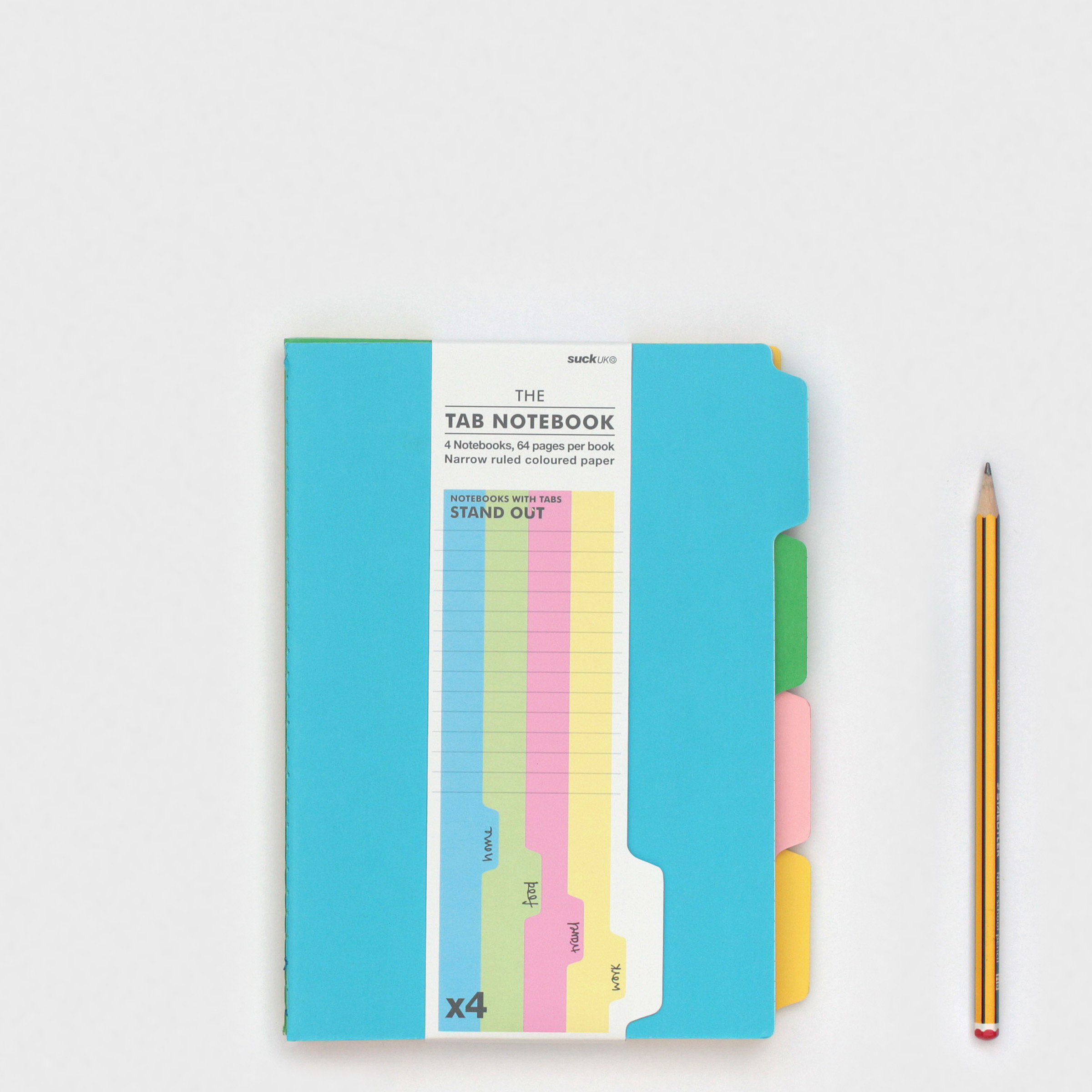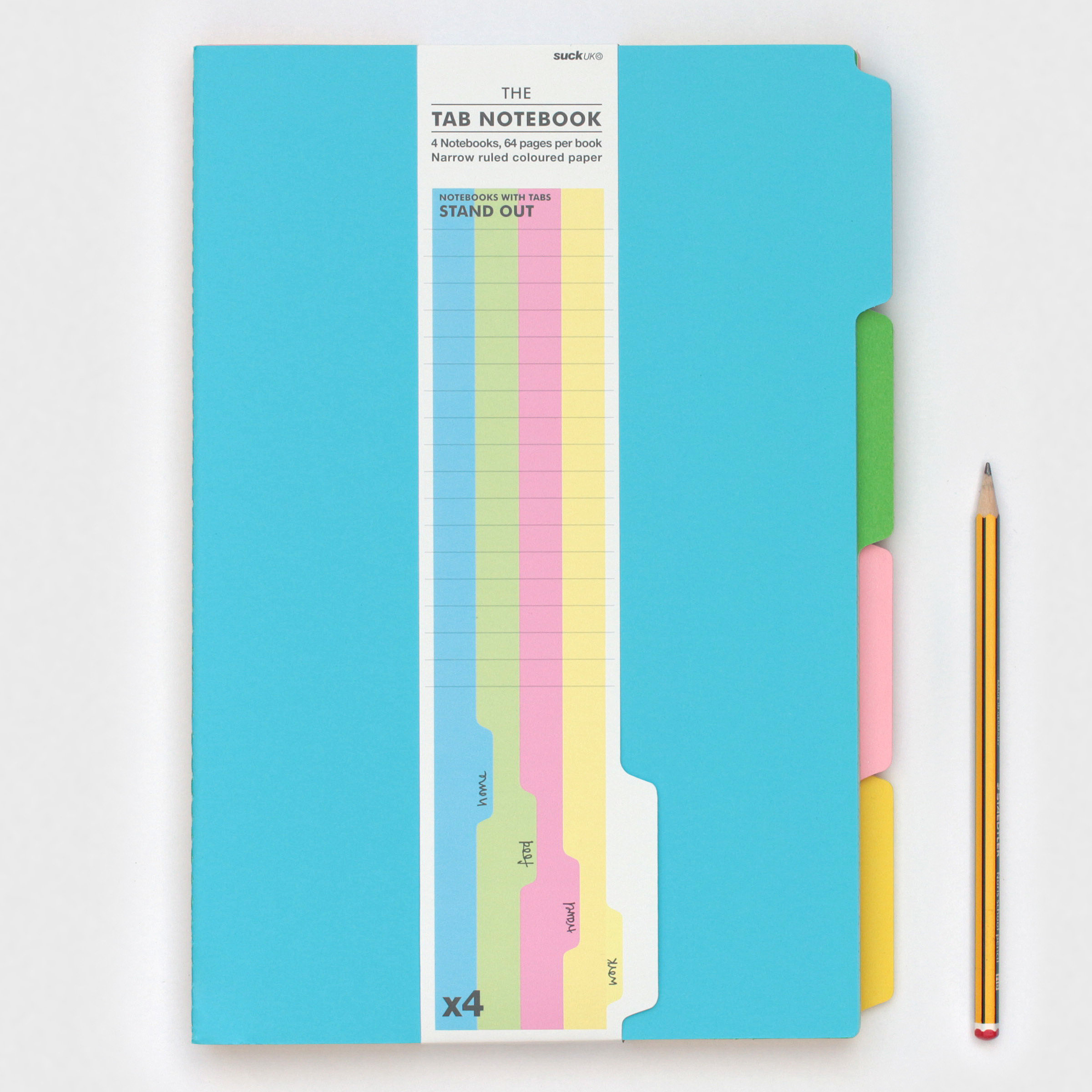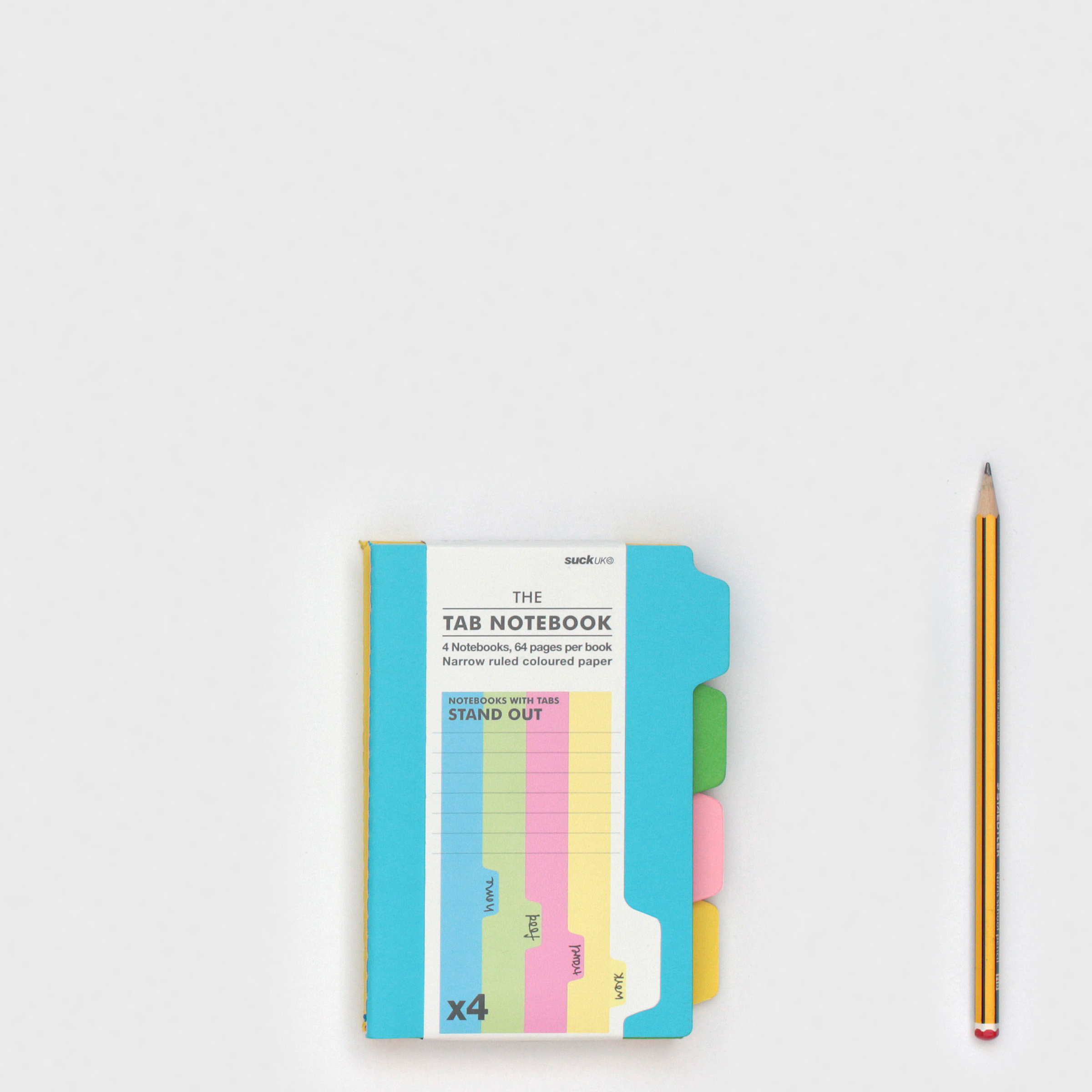 Tab Notebooks in Colour
Better notebooks because tabs stand out.
Notebooks shaped with tabs for labelling.
A4 / A5 / A6 handy sizes for different jobs.
Useful tabs on each page for easy organisation.
Separate, categorise and prioritise your notes.
Set of 4 notebooks, each with 64 pages.
Brightly coloured covers with pastel pages.
A set of 4 notebooks shaped with tabs that stick out for labelling. Write on the cover tabs to clearly organise your notebooks by topic. Write on the inner tabs to keep track of your thoughts and quickly find pages within each book. Colour coded covers and paper helps keep your ideas in order. 256 pages split over 4 books with blue, green, pink and yellow. Great for filing recipes, separating projects, categorising notes or prioritising jobs. Sometimes you just can't be too organised. Easily visible on the bookshelf, the colours and tabs provide a flexible and easy way to personalise, organise and record information.
An idea by Moko made by Suck UK
A5 (Set of 4) 160 x 210 x 16mm | 0.3Kg
A4 (Set of 4) 205 x 298 x 16mm | 0.6Kg
A6 (Set of 4) 106 x 150 x 20mm | 0.1Kg