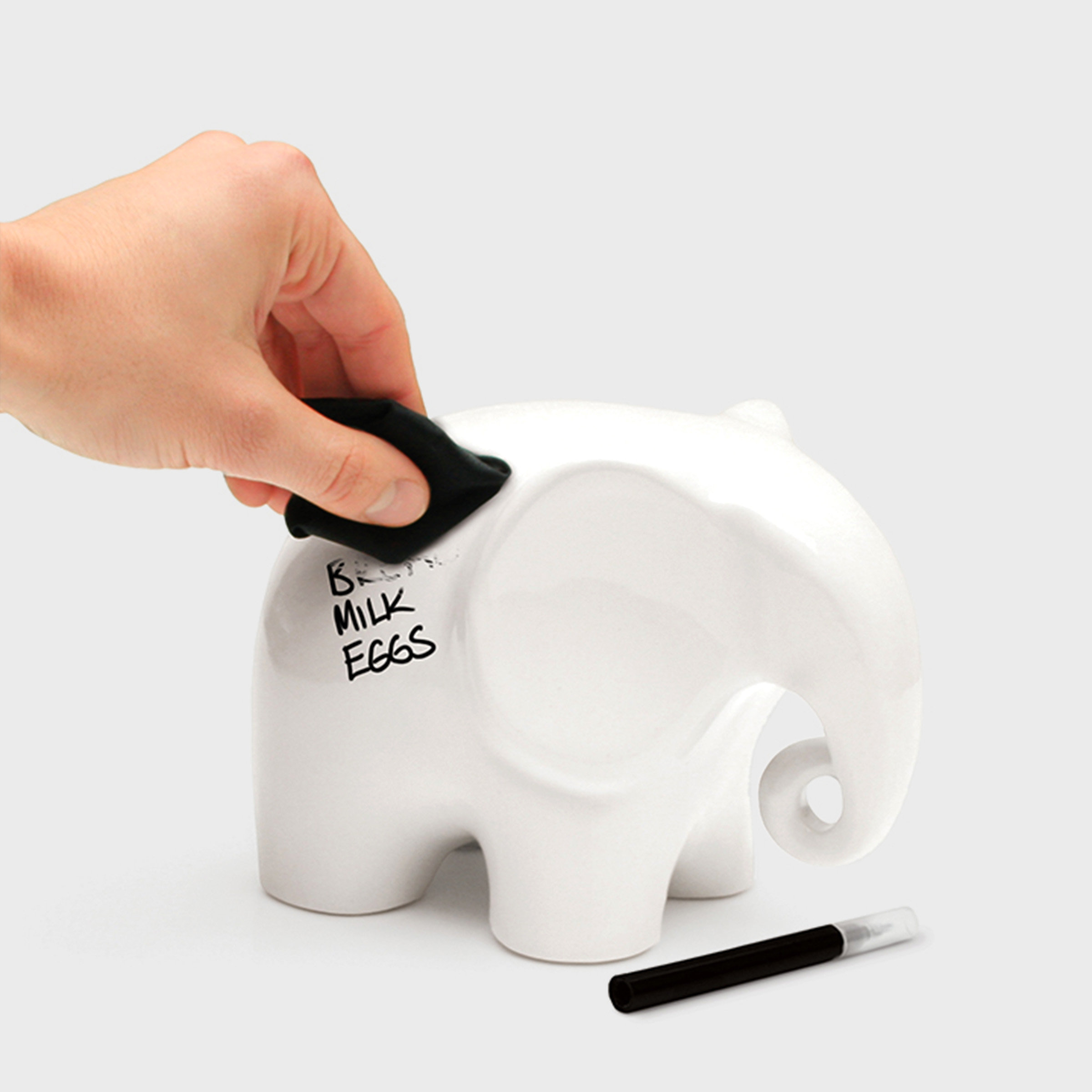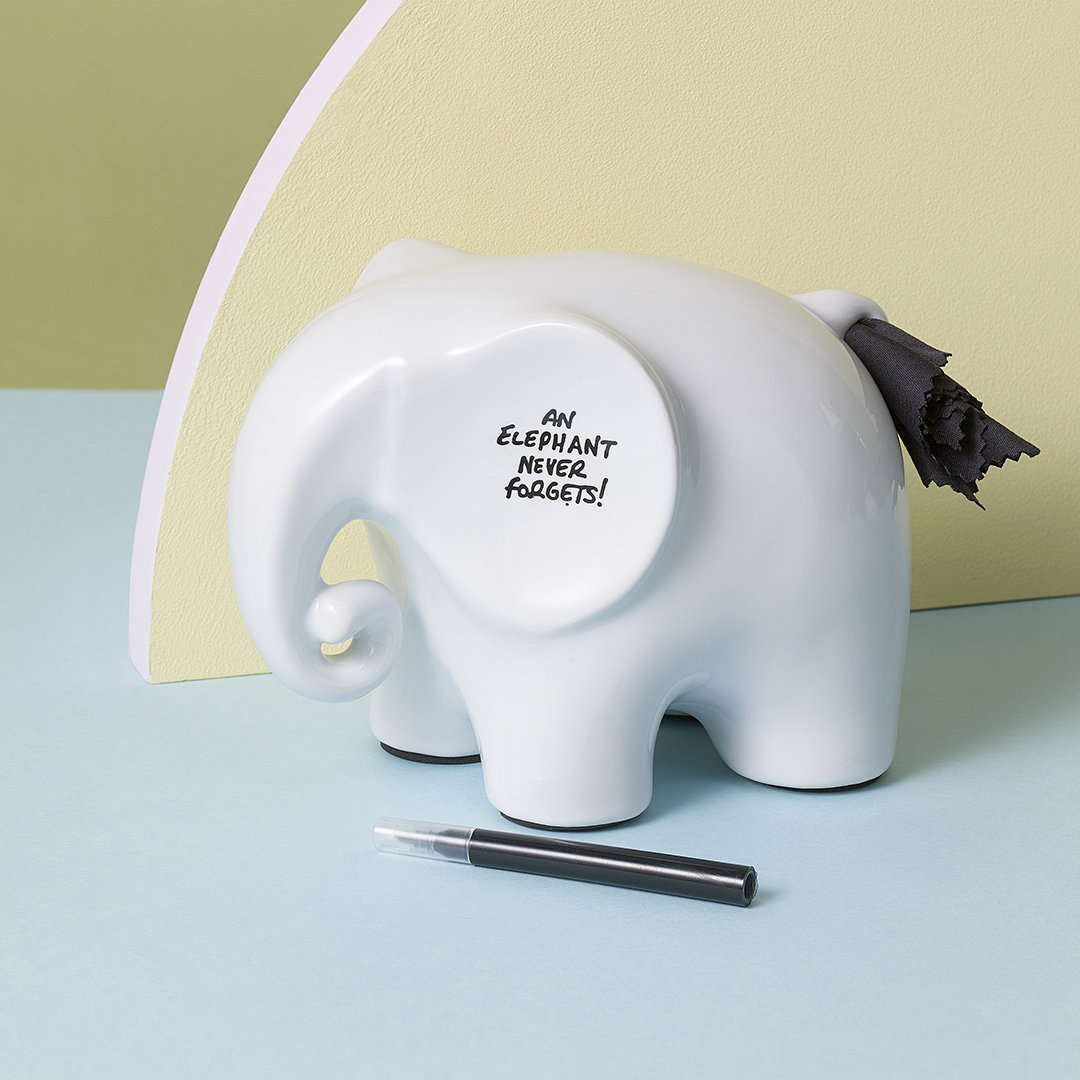 Eric the Memo Elephant
3D dry wipe message board (Luckies)
3D writeable and wipeable message board
Elephants never forget!
Pen and cloth included
Eric is not your average Elephant… firstly he is made of smooth white ceramic, secondly he just loves to be written on. If anyone's ever written on you, you'll know it tickles and is hard to get off – us humans are not made to be marked with millions of memos. Eric however wants to help you keep track of all those things you need to remember but keep forgetting, or stuff you need to let your housemate know but you're never in at the same time. What ever you want to scribble, Eric is ready and waiting to oblige, after all he'll never forget! That is until you wipe him clean and start again.
An idea by Luckies of London made by Suck UK
0 x 0 x 0mm | 0g
The designer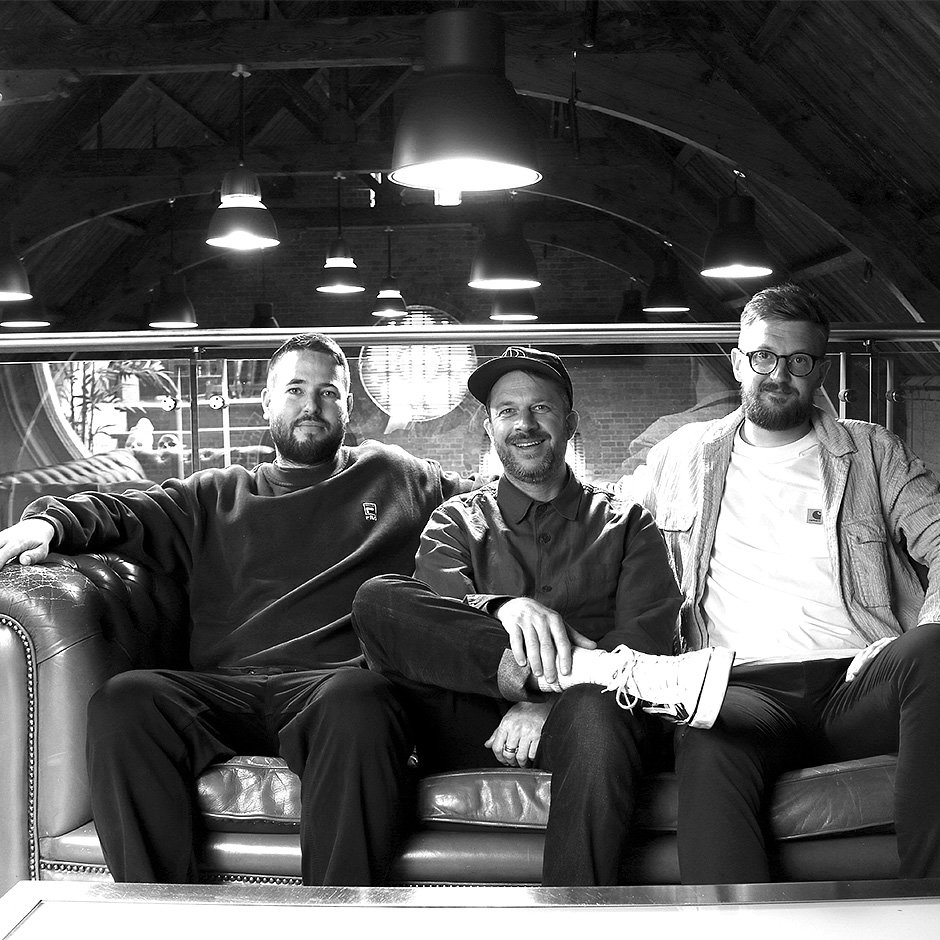 Luckies of London
Give someone an amazing gift, and you're telling them they mean something to you. That they're an important part of your life. That you care enough to bother finding something original that you know they'll love. And that puts a smile on their face. Finding that perfect gift feels amazing too. And that's what we're here for, to help you Give original.
www.luckies.co.uk