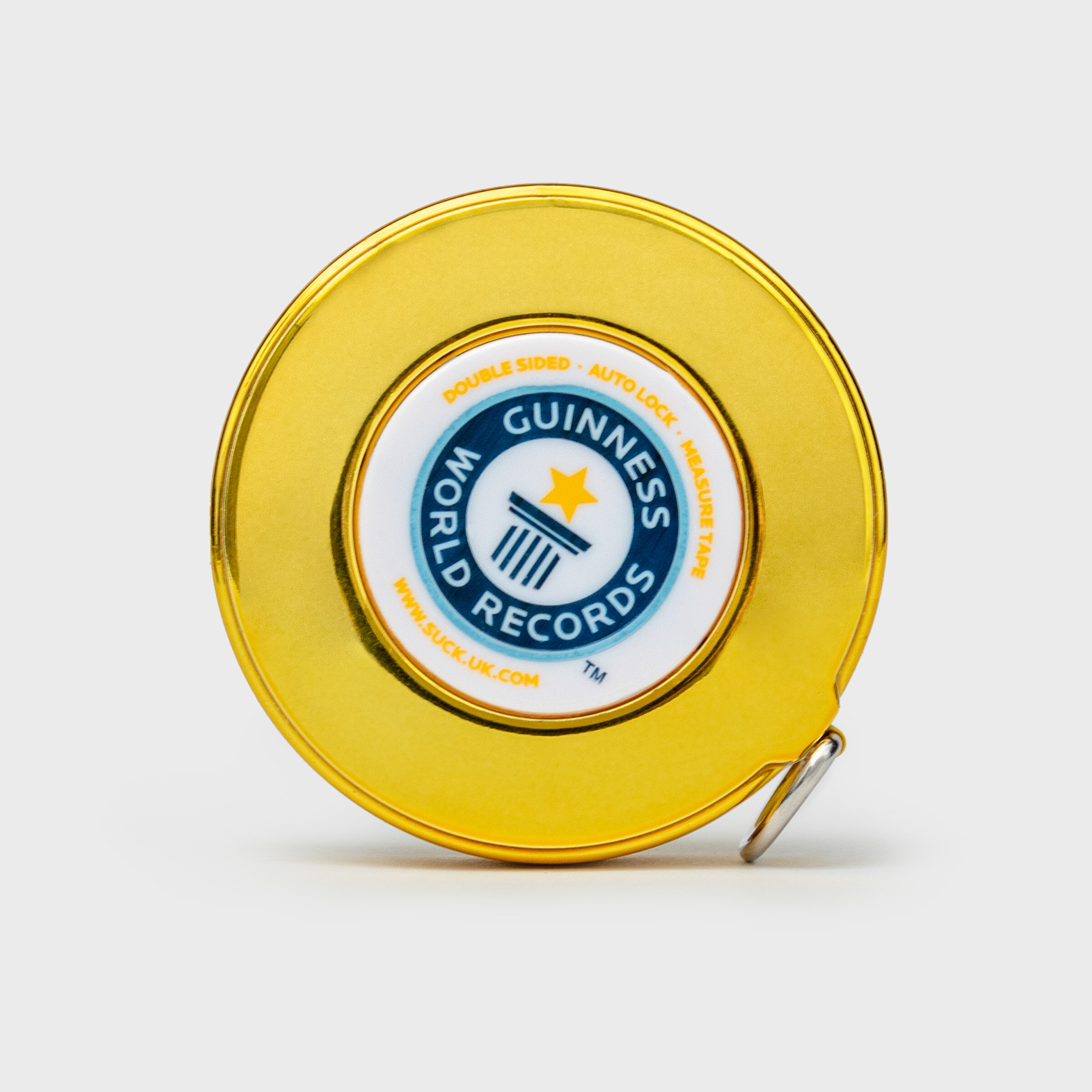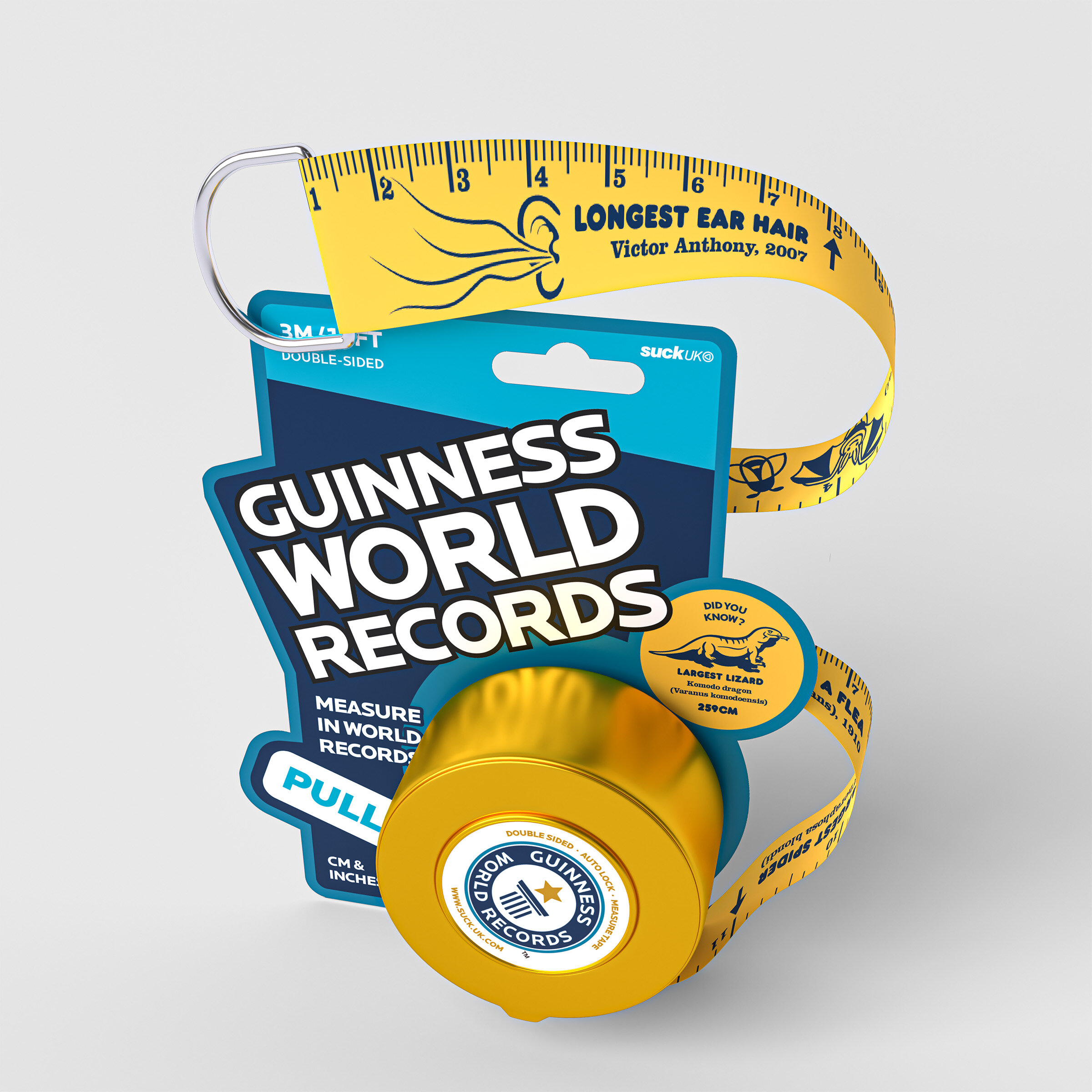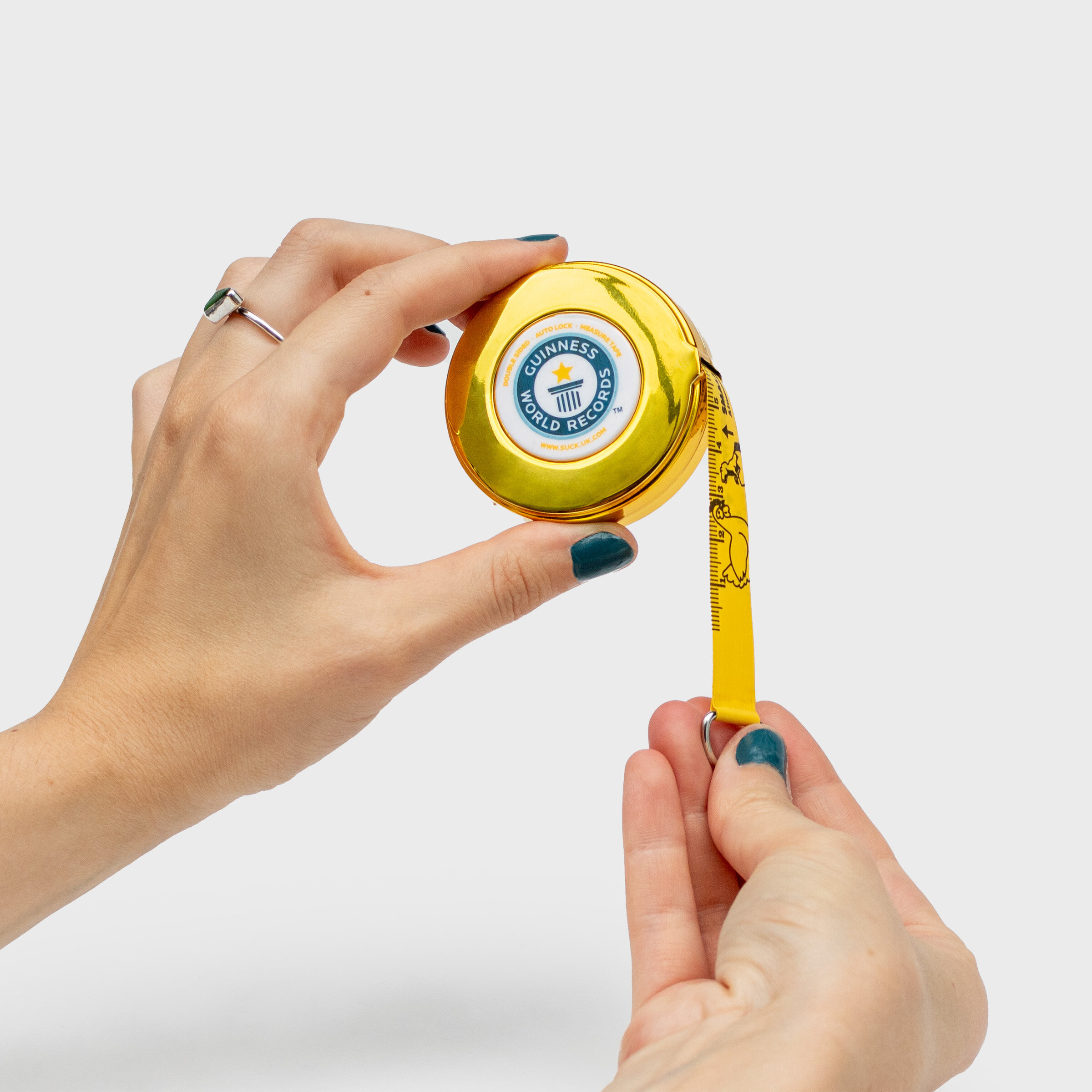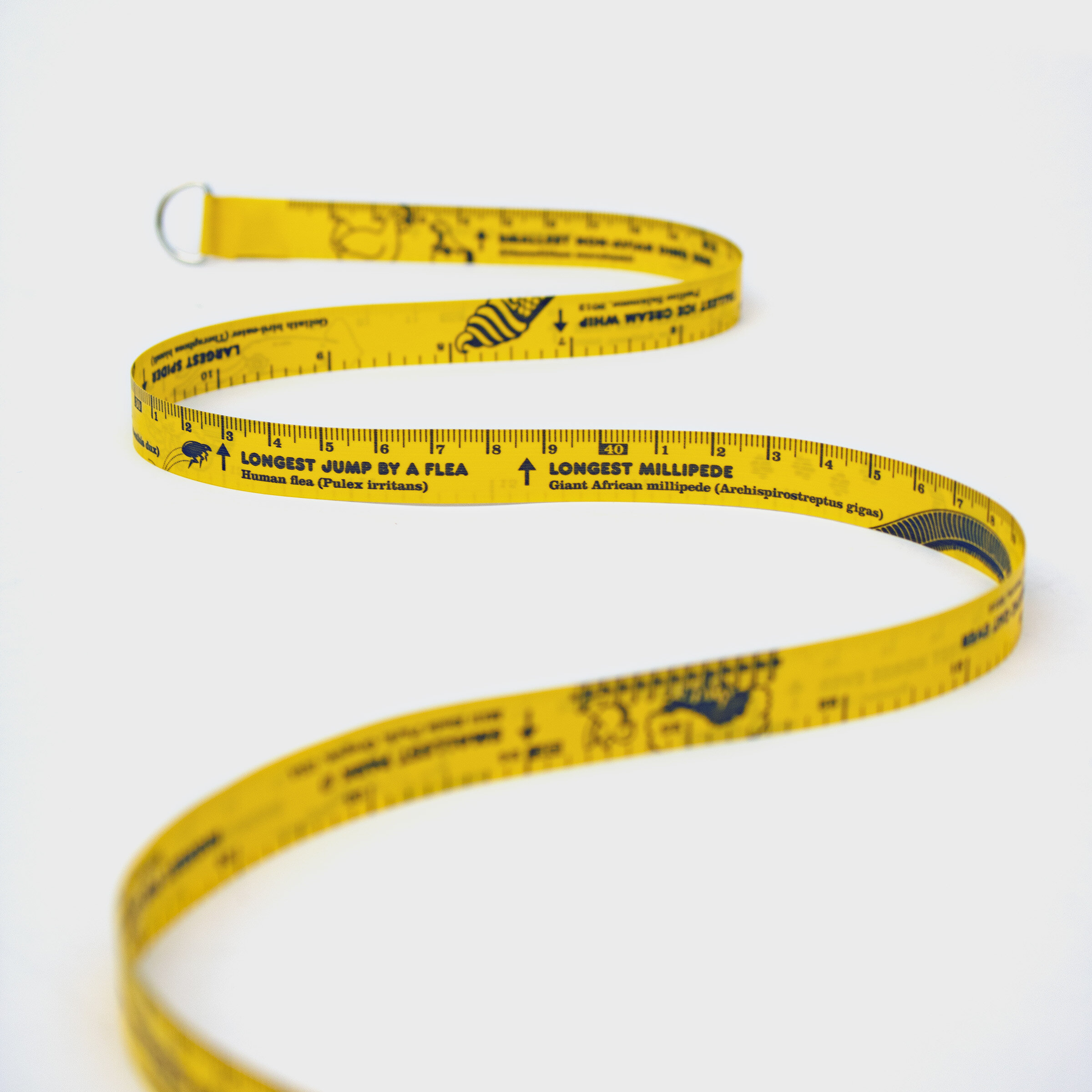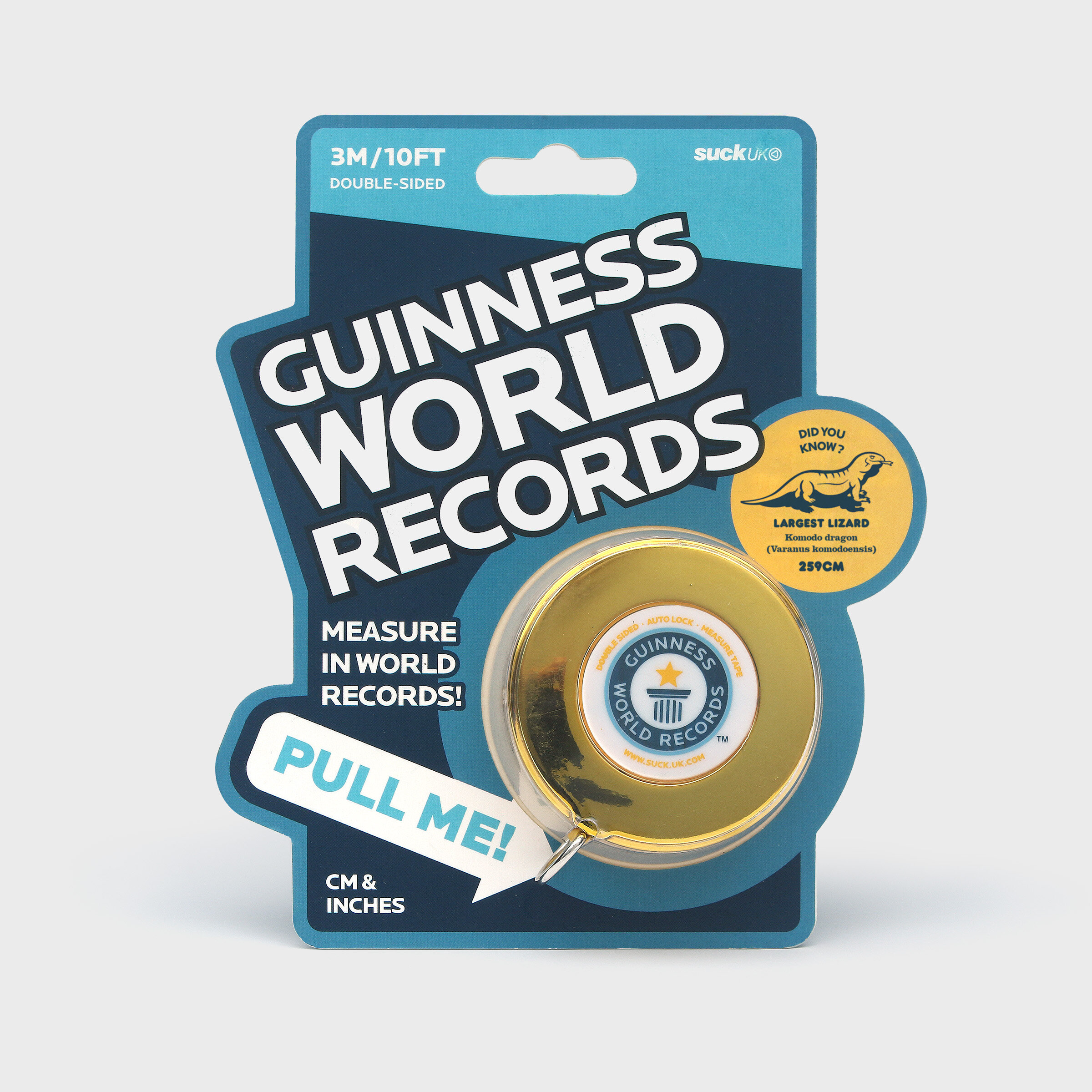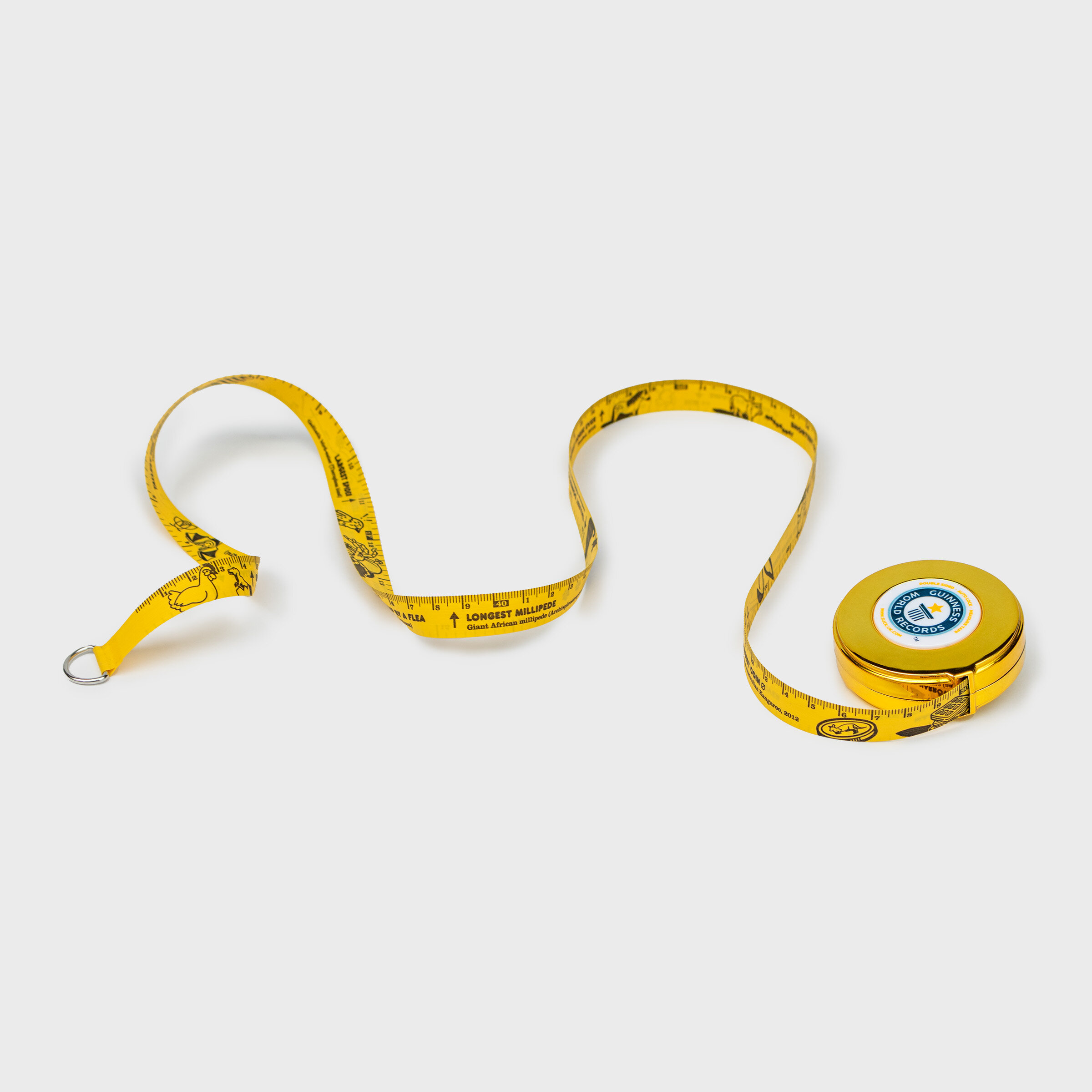 World Records Tape Measure
3m of Guinness World Record Facts.
10ft Tape measure filled with length based facts.
3m auto-locking tape measure filled with facts.
Double sided for double the amount of statistics.
60 illustrated dimension based world records.
Measure in both Metric (cm) & Imperial (inches).
A colaboration with Guinness Book of Records.
Double sided, auto locking, measuring tape with fascinating dimension based world records and facts. Find out how big your things are compared to the biggest and amazingest feats of length. Did you know fleas can jump 18cm… the equivalent of a human jumping 50m, or did you always want to see what the longest tong in the animal kingdom looks like? A great gift for inquisitive kids and geeky grown-ups (or anyone who needs a tape measure). 60 records from the scientific to the ridiculous in cm & inches.
Designed and made by Suck UK
63 x 61 x 21mm | 53g
The designer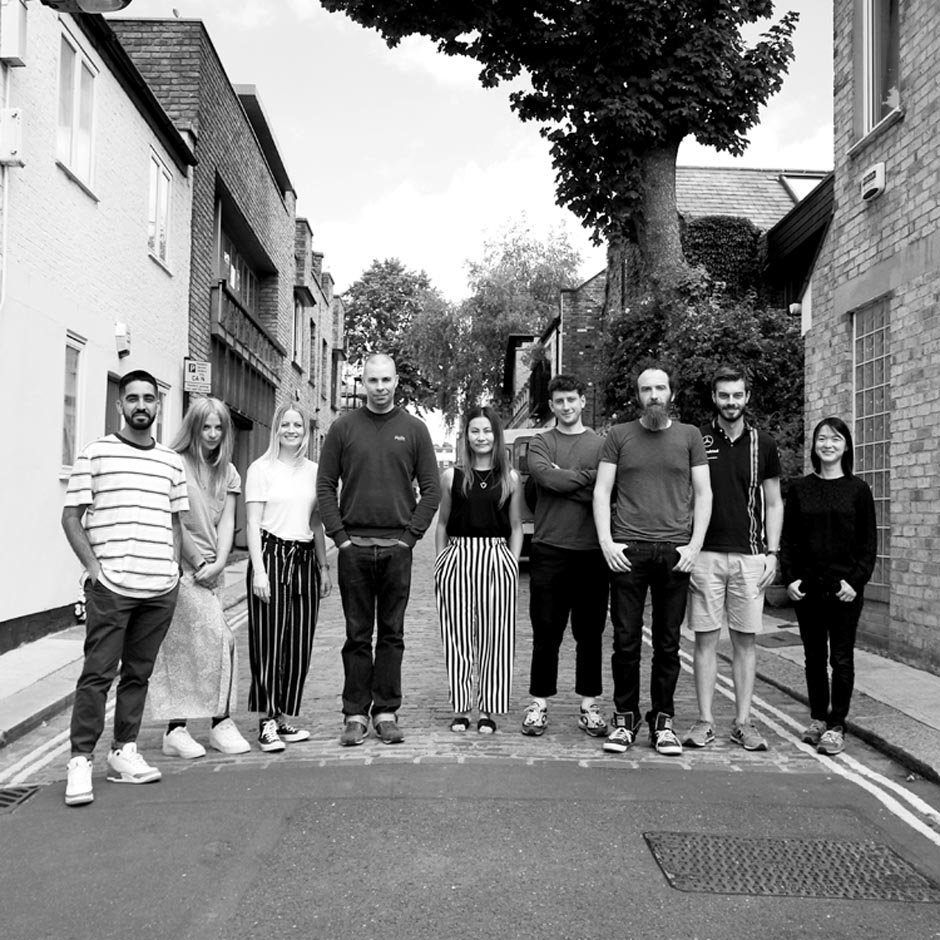 Suck UK Design Team
Mark E Smith once said "if it's me and your granny on bongos, it's the Fall". It's a lot like that here - if it's Sam & Jude and a revolving team of talented creatives, it's Suck UK. From the inception of the company in 1999 Sam & Jude have been the constant driving creative force, but none of that would be possible without a great team of designers and developers who turn these ideas into something great. Once a Sucker always a Sucker.