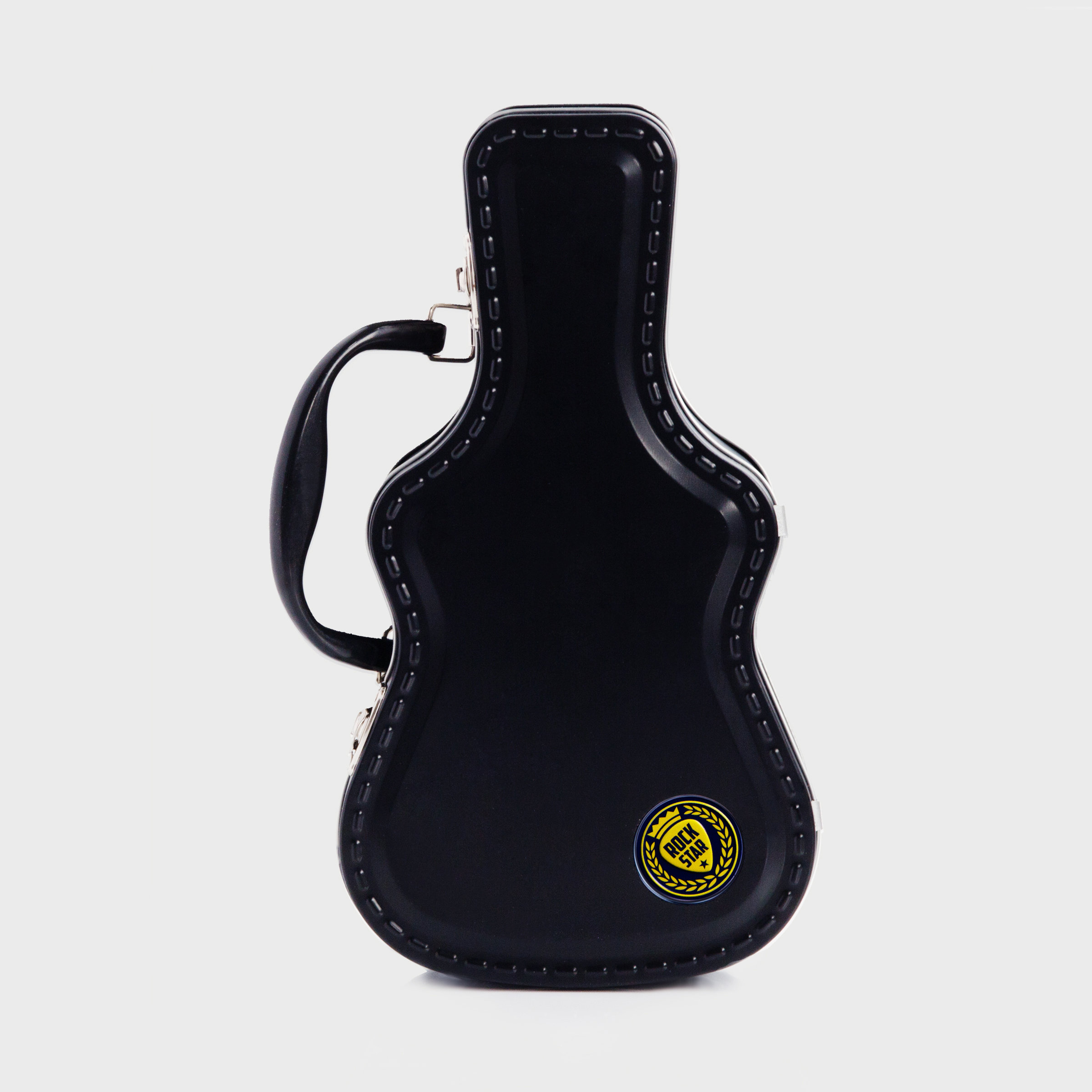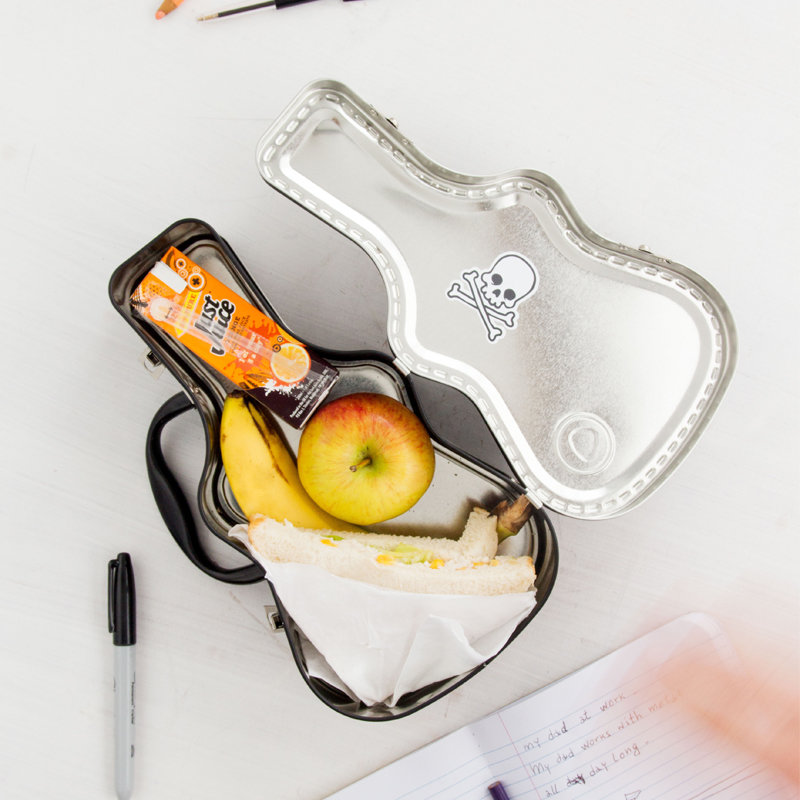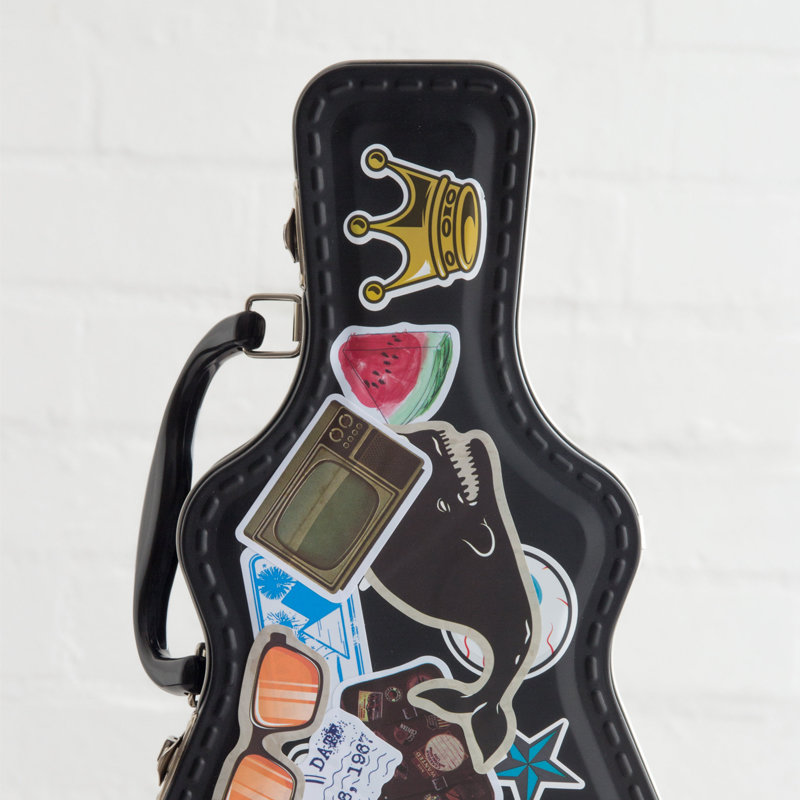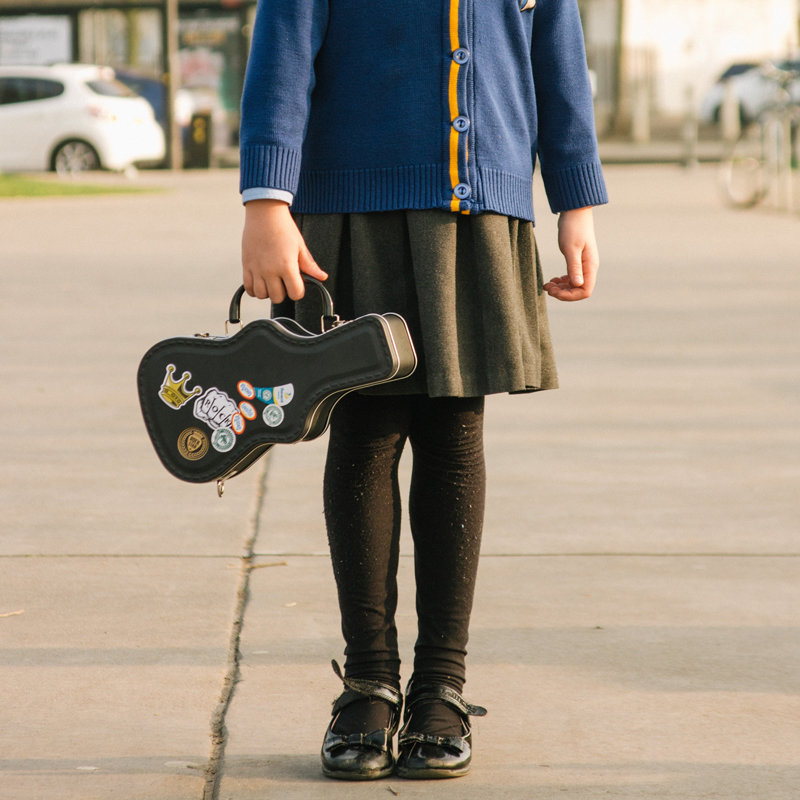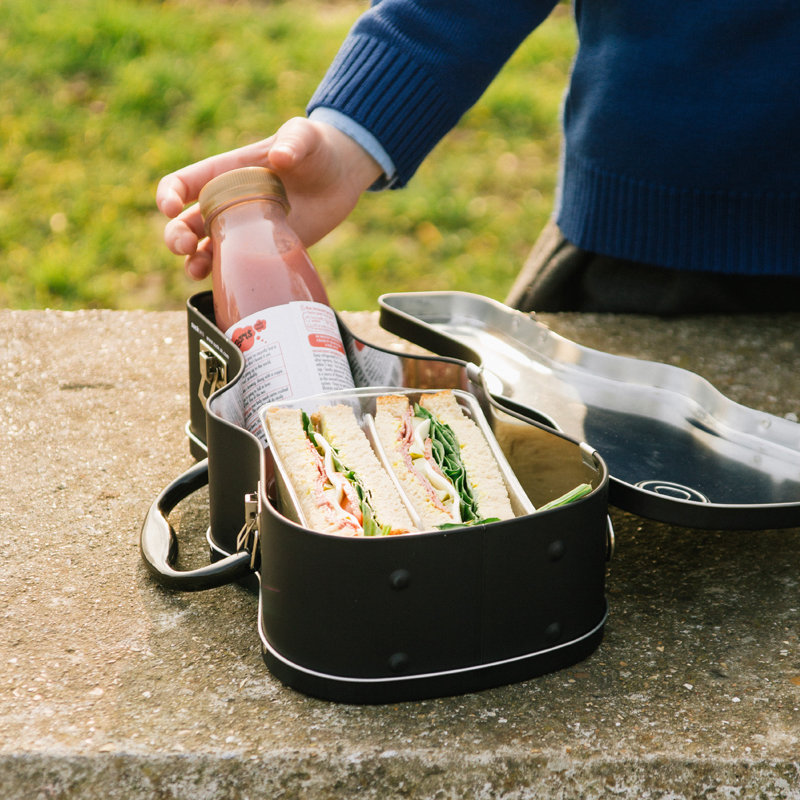 Rockstar Lunch Box
Carry sandwiches like a rock-n-roll star.
Tin lunchbox shaped like a guitar case
Carry handle and secure fastenings
Comes with a set of stickers
Measures 15.5cm(W) x 28cm(H) x 8.1cm(D)
Cool kids bring their own lunch. The coolest kids conceal their lunch in a guitar case. Prove your rock-star credentials, decorate with your favourite band stickers. Or prove you're eating 5-a-day and decorate with your favourite fruit stickers. A classic tin lunch box with attitude. A rock n roll gift for the most hip kid in school.
An idea by Mike Vaiksaar made by Suck UK
155 x 280 x 81mm | 0.3Kg
The designer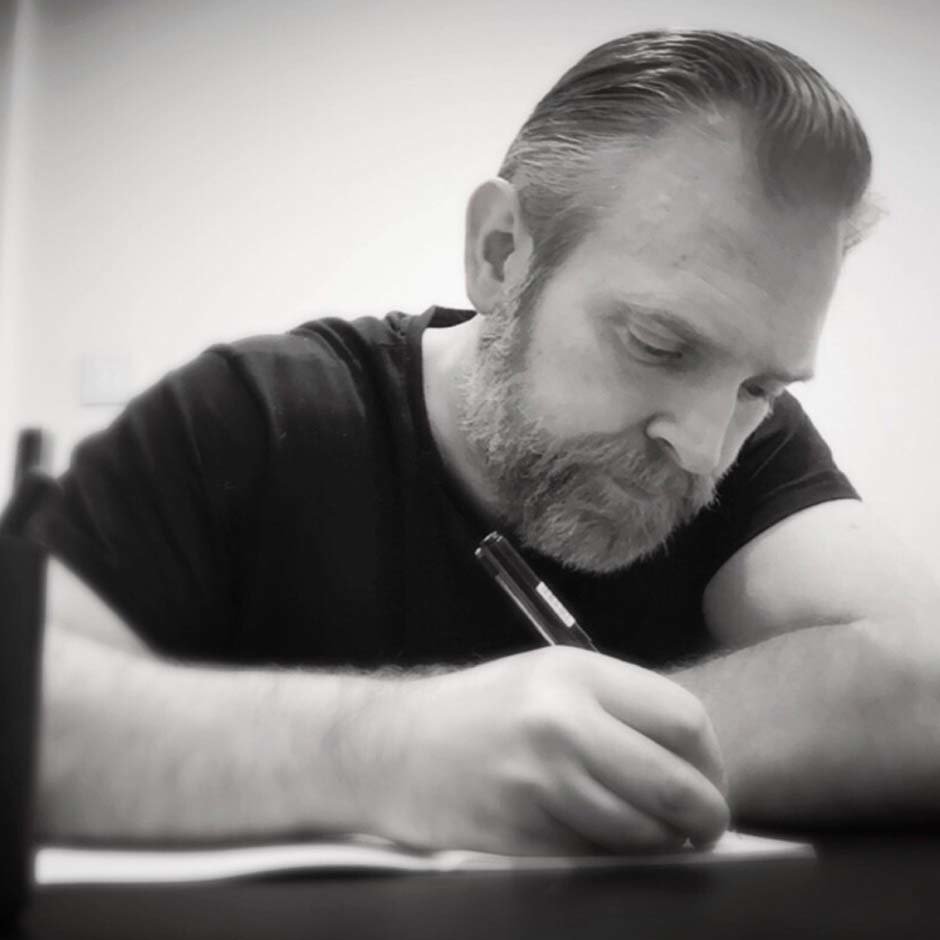 Mike Vaiksaar
Born and raised in Leeds, Mike was introduced to Letraset, Rotring pens and airbrushes from a young age by his draughtsman father. This early introduction, along with an obsession with making everything possible himself, has led to a lifelong passion for design. Despite choosing to follow a more scientific path at school, Mike has still spent most of his life working on professional and personal creative projects, from screen printing t-shirts to designing and building furniture and graphic design. In recent years he has focused more on product design and inventing, holding patents for a number of inventions as well as creating ideas for gifts and homewares which can be found in shops worldwide.
www.aproductof.com