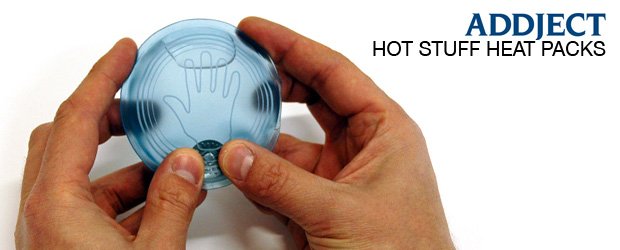 Hot Stuff Hot Packs
No longer available - Sorry.
Addject's heart-shaped heat pads
Put some Hot Stuff in your pockets or gloves, for instant heat anytime, anywhere. The handy double pack means you can heat both hands at the same time. Simply click the discs inside and you will have instant heat for up to 30 minutes. After use just heat each hot pack in boiling water until the crystals are fully dissolved, turning the liquid inside clear, and once cool it is ready to use again.
Made by Suck UK