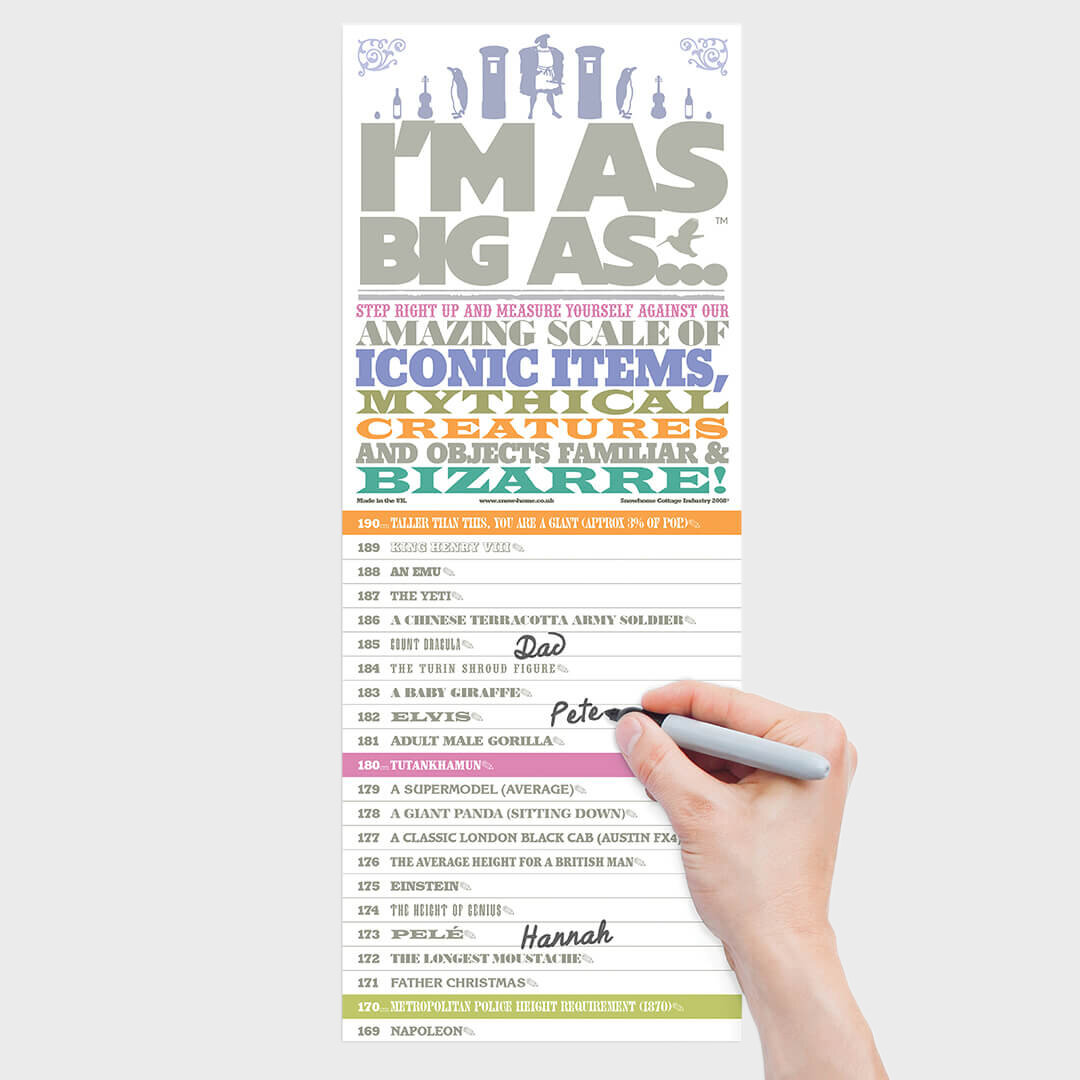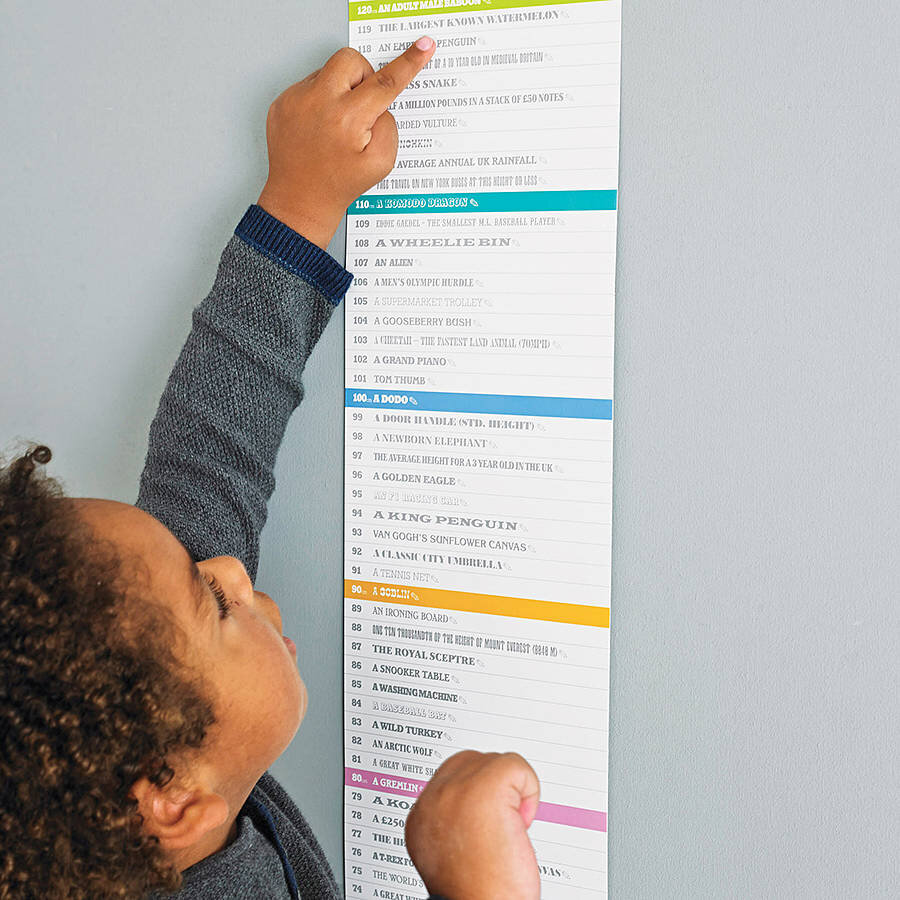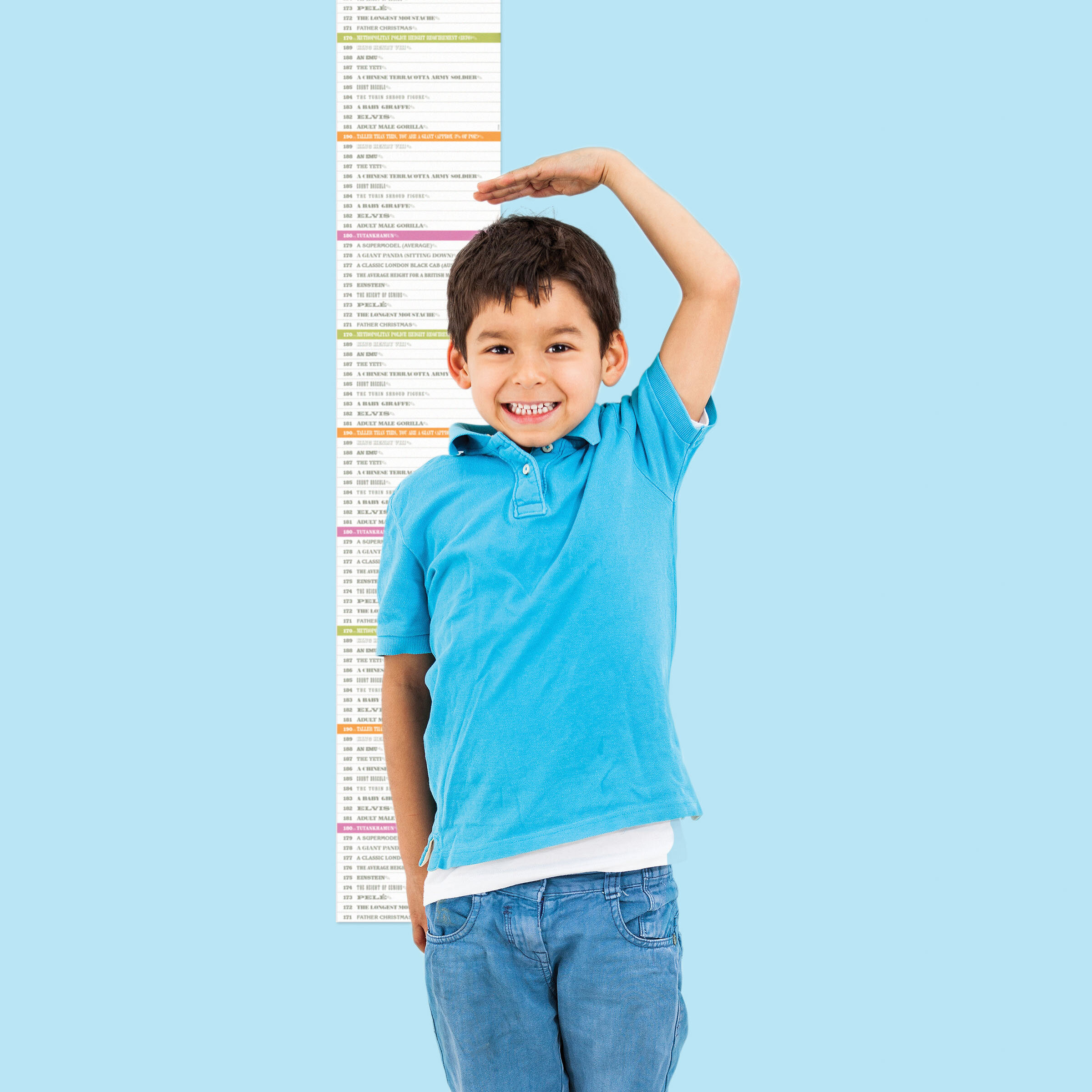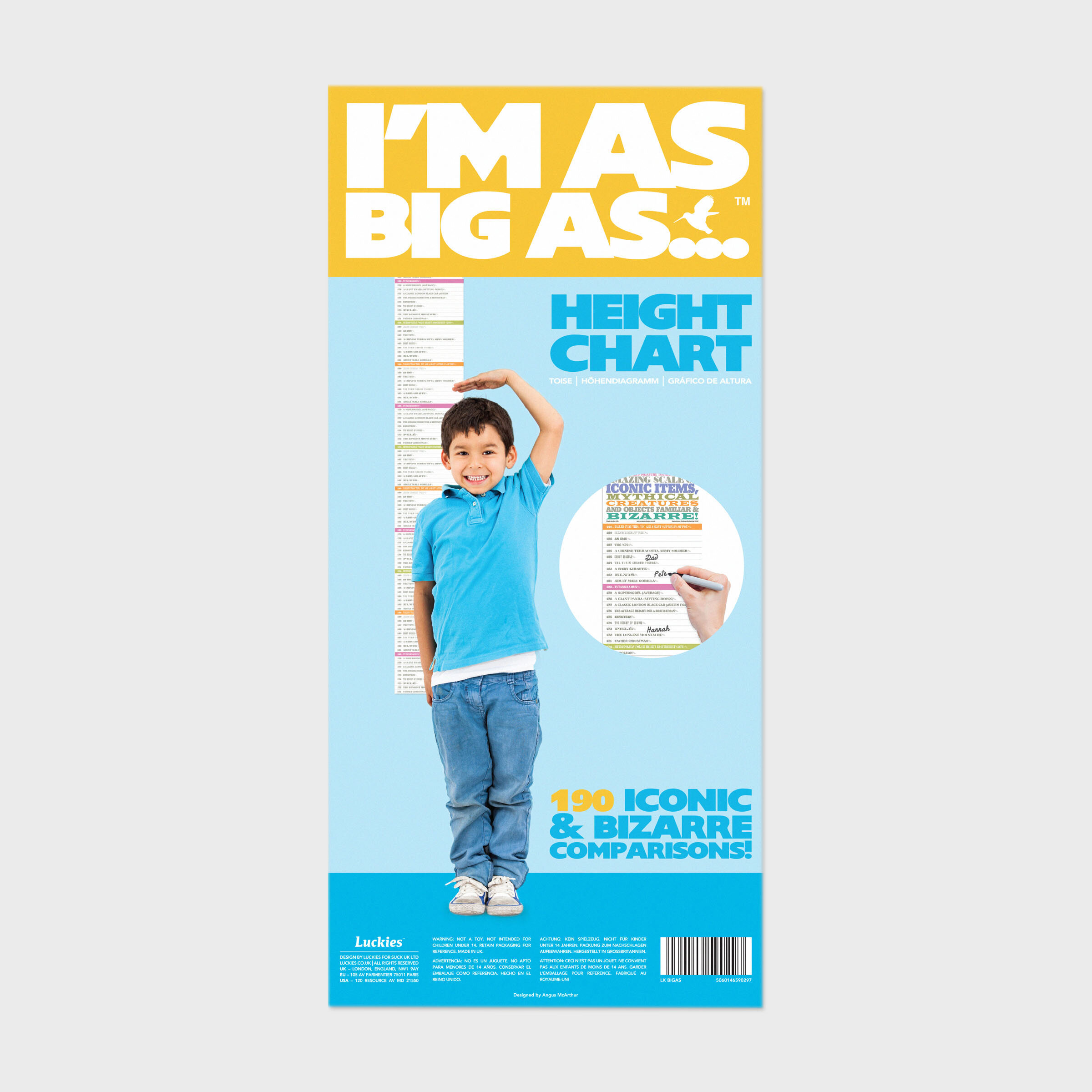 I'm As Big As
Height Chart for Kids (Luckies)
A wonderful way to track the growth of children.
Step up and find out what you are as big as.
A talking point in any family home.
Not just for little ones, goes from zero to 6'3
2 metre tall wall poster.
A 2 metre high, wall mounted measuring chart that allows children to measure their height against an amazing scale of mythical creatures, birds, beasts, animals and iconic objects. Measure yourself against a baby giraffe, Napoleon, a letterbox, Elvis, Tutankhamon. Discover and learn about all sorts of objects and creatures. A great gift for growing kids.

From a 1cm drawing pin up to a 190cm giant this fascinating and informative measuring device is sure to raise a smile as friends, family and pets discover that they are bigger than a baguette, smaller than the Statue of Liberty's nose or make the height requirement to become a NASA astronaut.
An idea by Angus McArthur made by Suck UK
165 x 350 x 3mm | 0.1Kg
The designer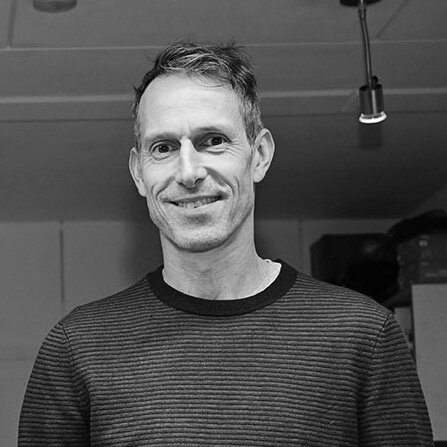 Angus McArthur
Angus spent the best part of 20 years selling great products out of his wonderful store, Snowhome, in York. So he's had some time to ponder what it is that makes a great gift!
www.yorkghostmerchants.com