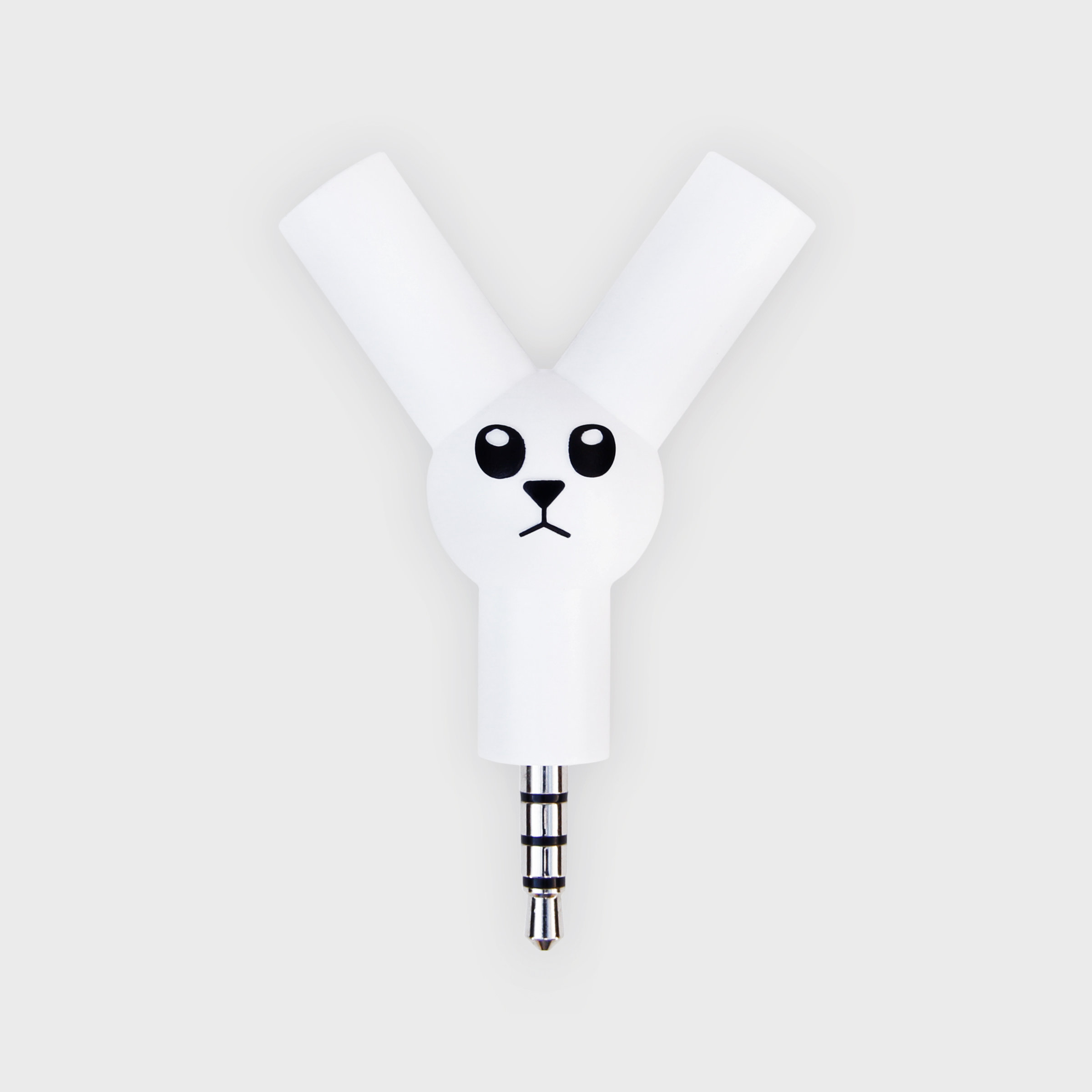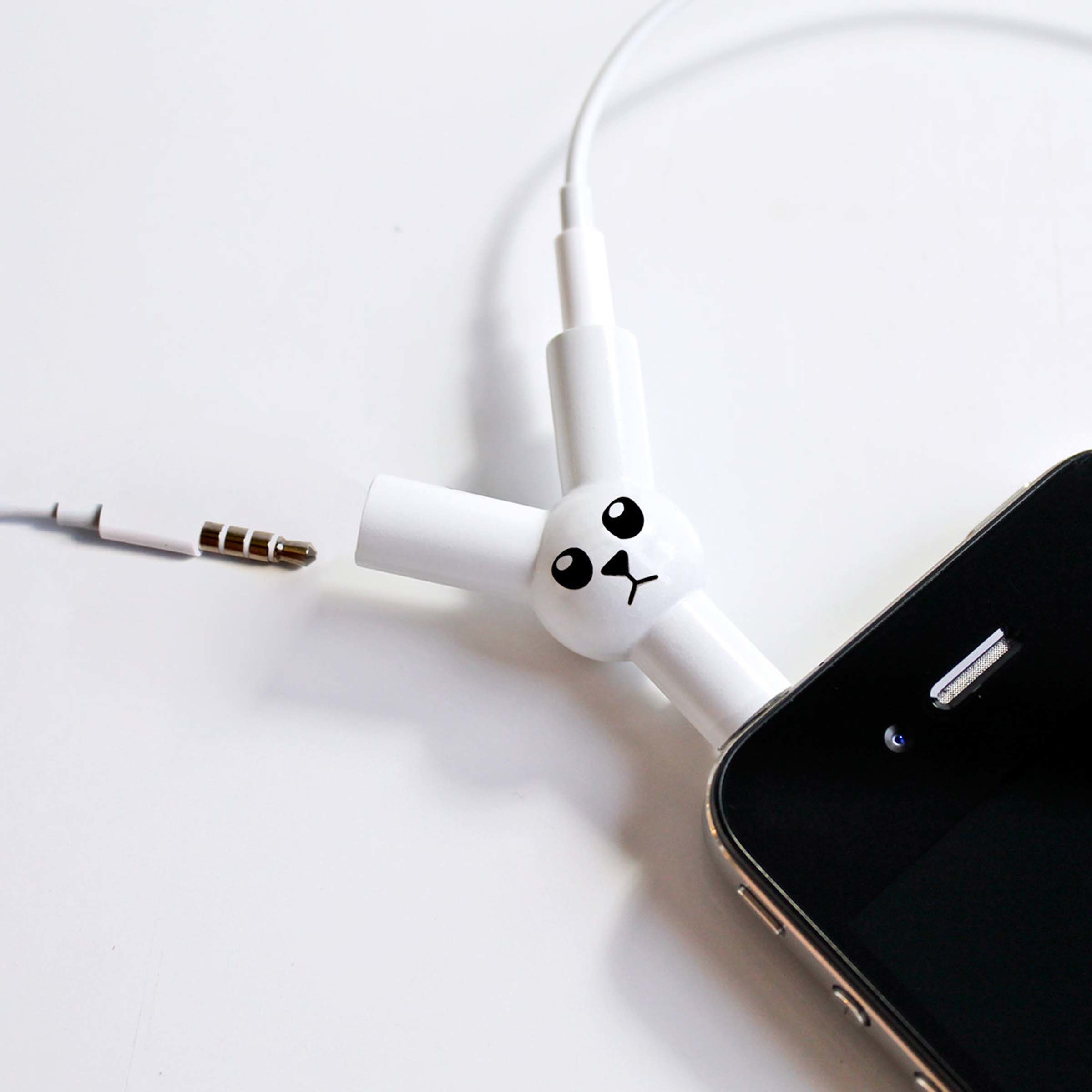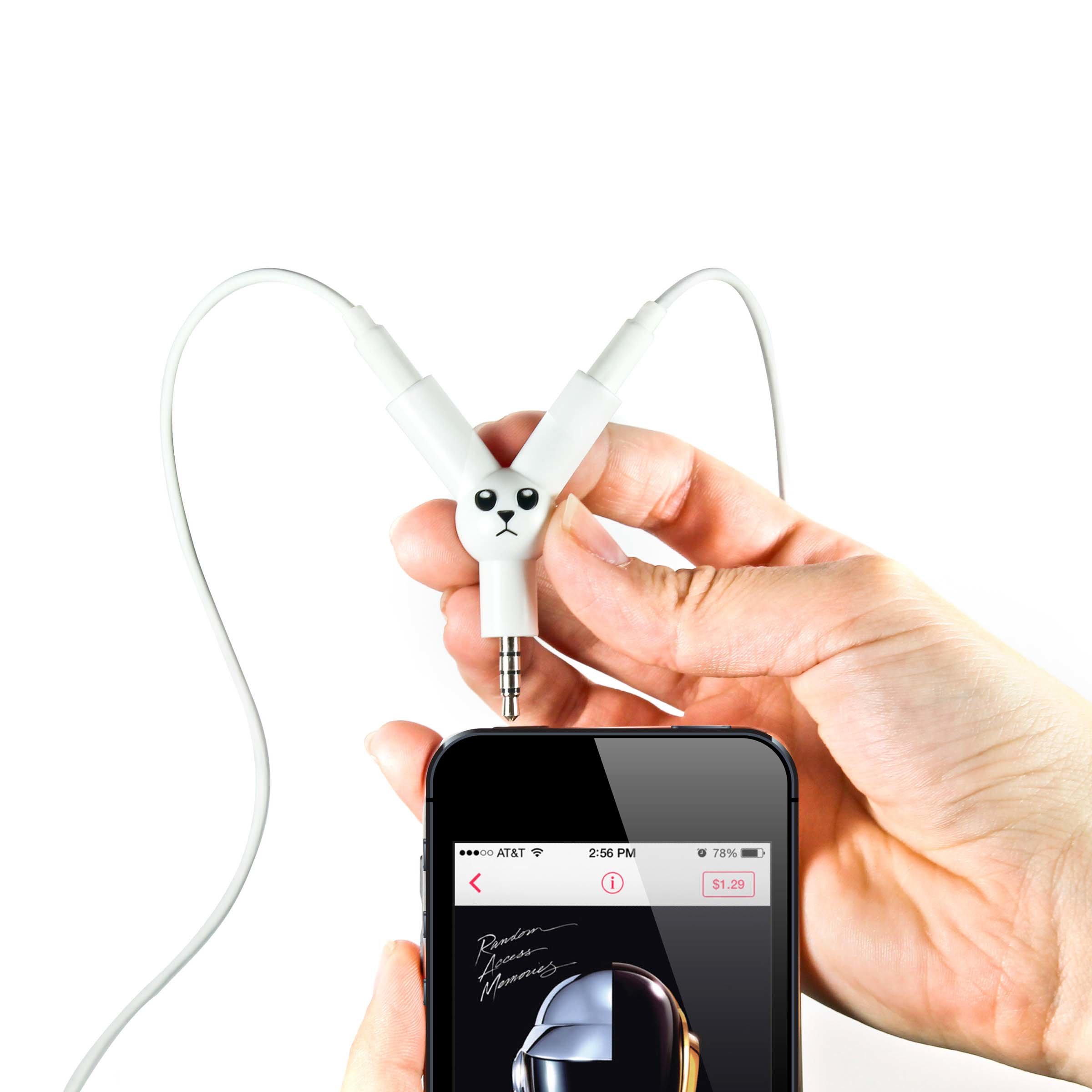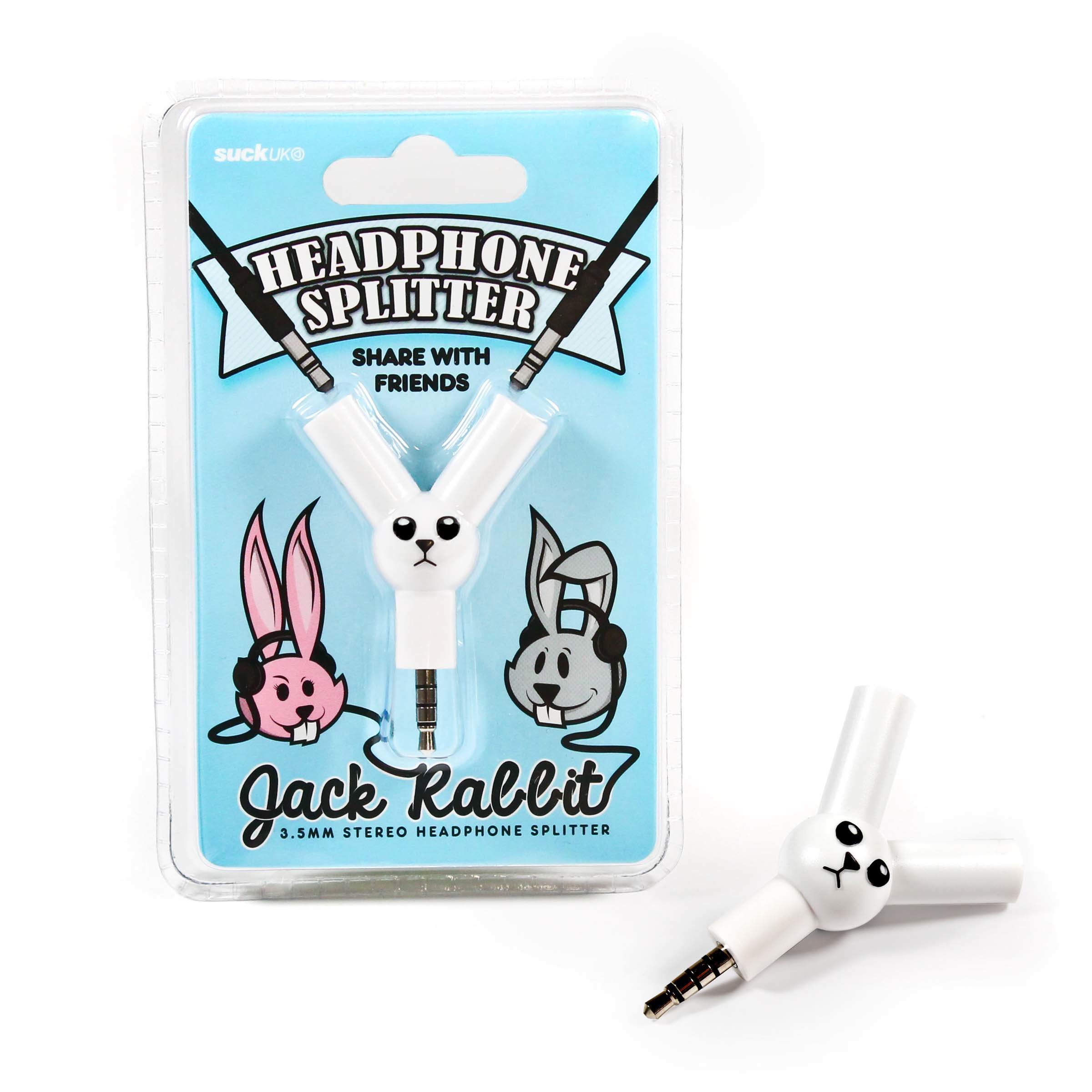 Jack Rabbit
Headphone splitter, share with friends.
Plug 2 sets of headphones into Jack Rabbit's ears!
Listen to the same song in full stereo
Measures 4cm(W) x 5.7cm(H) x 2cm(D)
A new sociable way to be anti-social, share your music in full stereo and not just in one ear. No longer will you just hear the drum beat while your friend gets the awesome guitar solo. With Jack Rabbit Headphone Splitter you both use your own headphones but listen to the exact same song, at the exact same time, from the exact same device. Just plug 2 pairs of headphones into the Rabbit's ears. Fully compatible with the controls and mic on iPhone and other devices.
Designed and made by Suck UK
40 x 57 x 20mm | 6g
The designer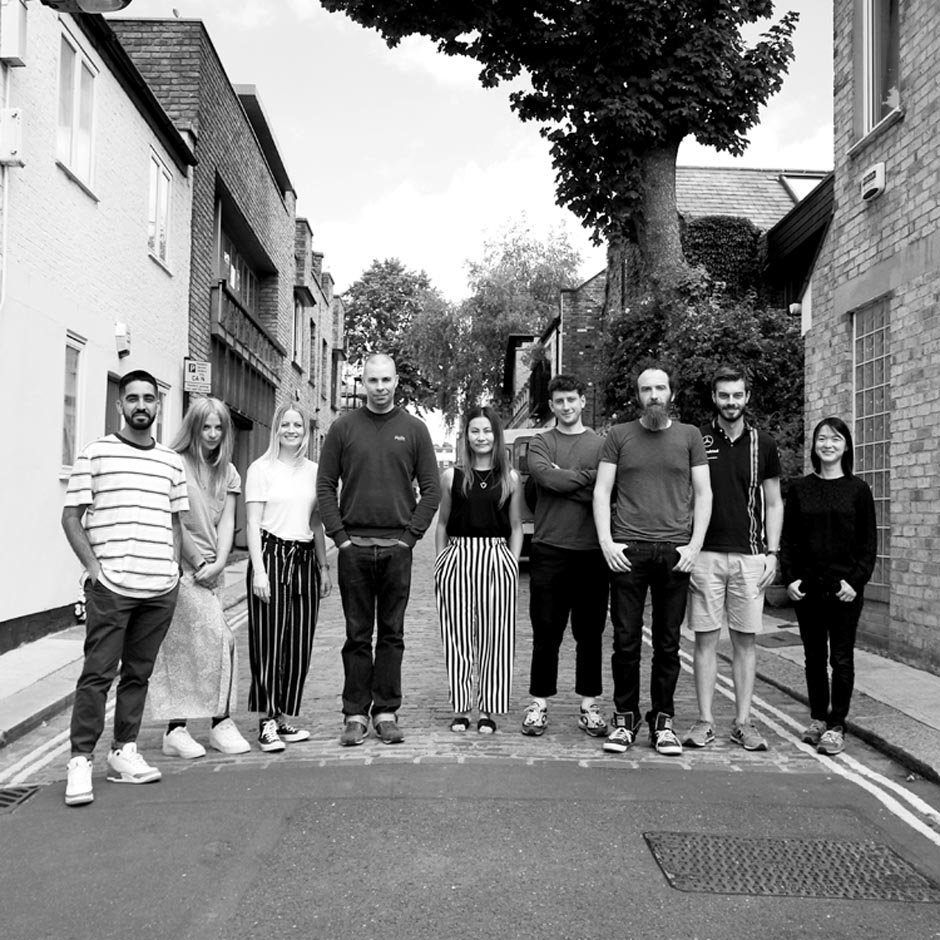 Suck UK Design Team
Mark E Smith once said "if it's me and your granny on bongos, it's the Fall". It's a lot like that here - if it's Sam & Jude and a revolving team of talented creatives, it's Suck UK. From the inception of the company in 1999 Sam & Jude have been the constant driving creative force, but none of that would be possible without a great team of designers and developers who turn these ideas into something great. Once a Sucker always a Sucker.