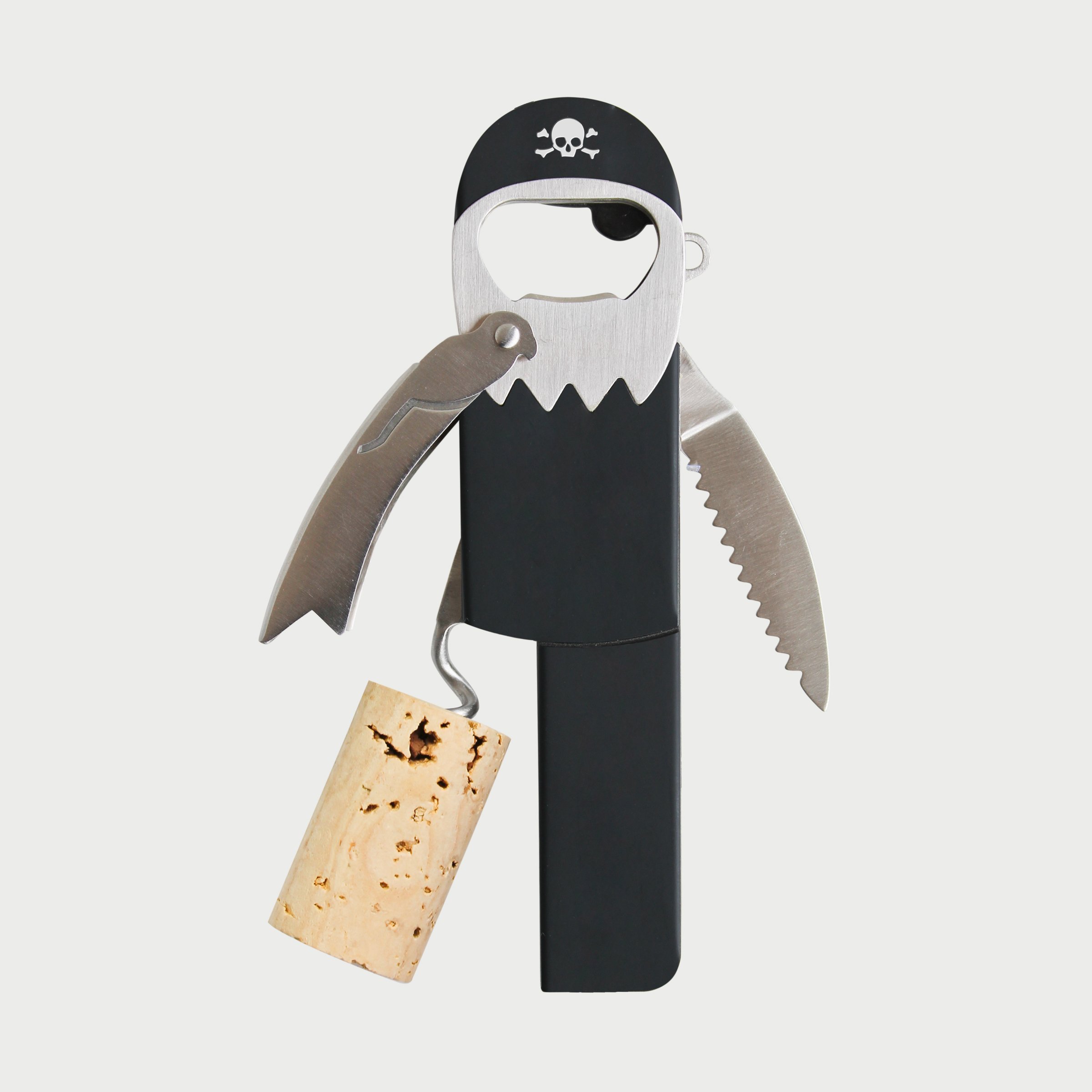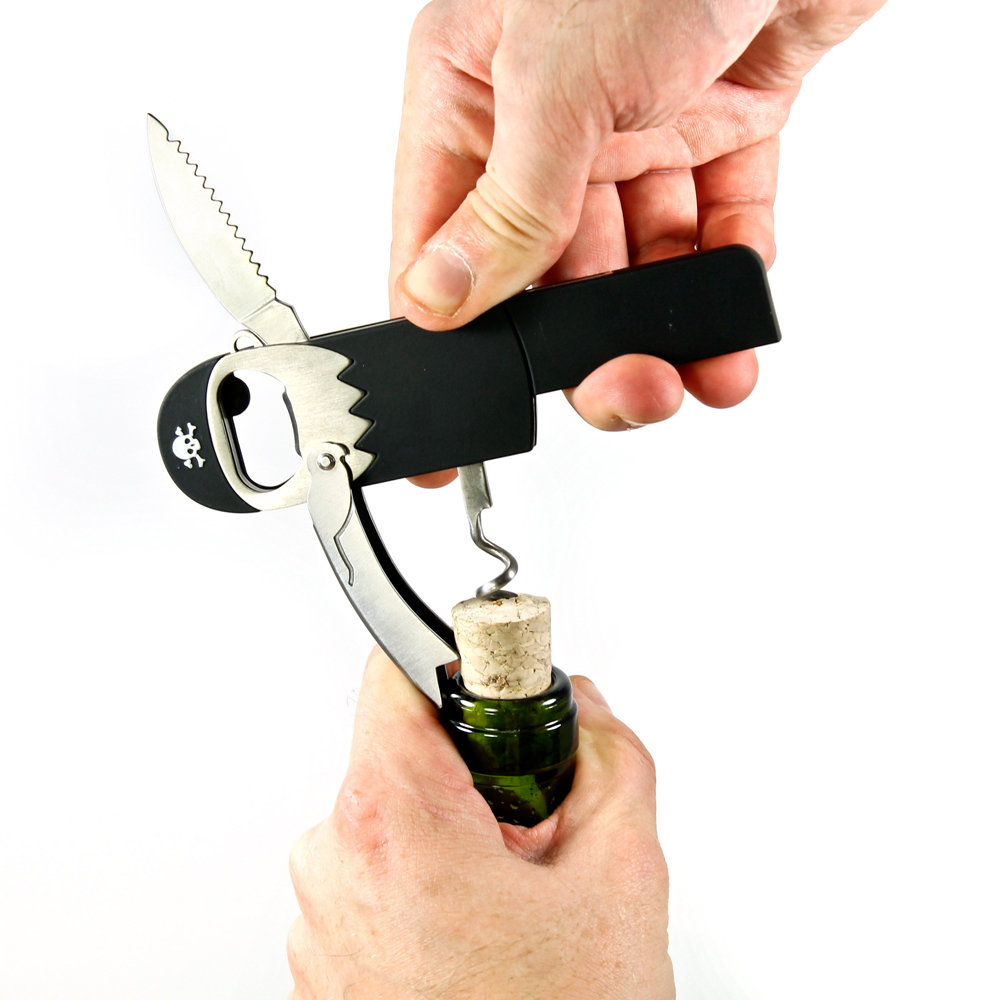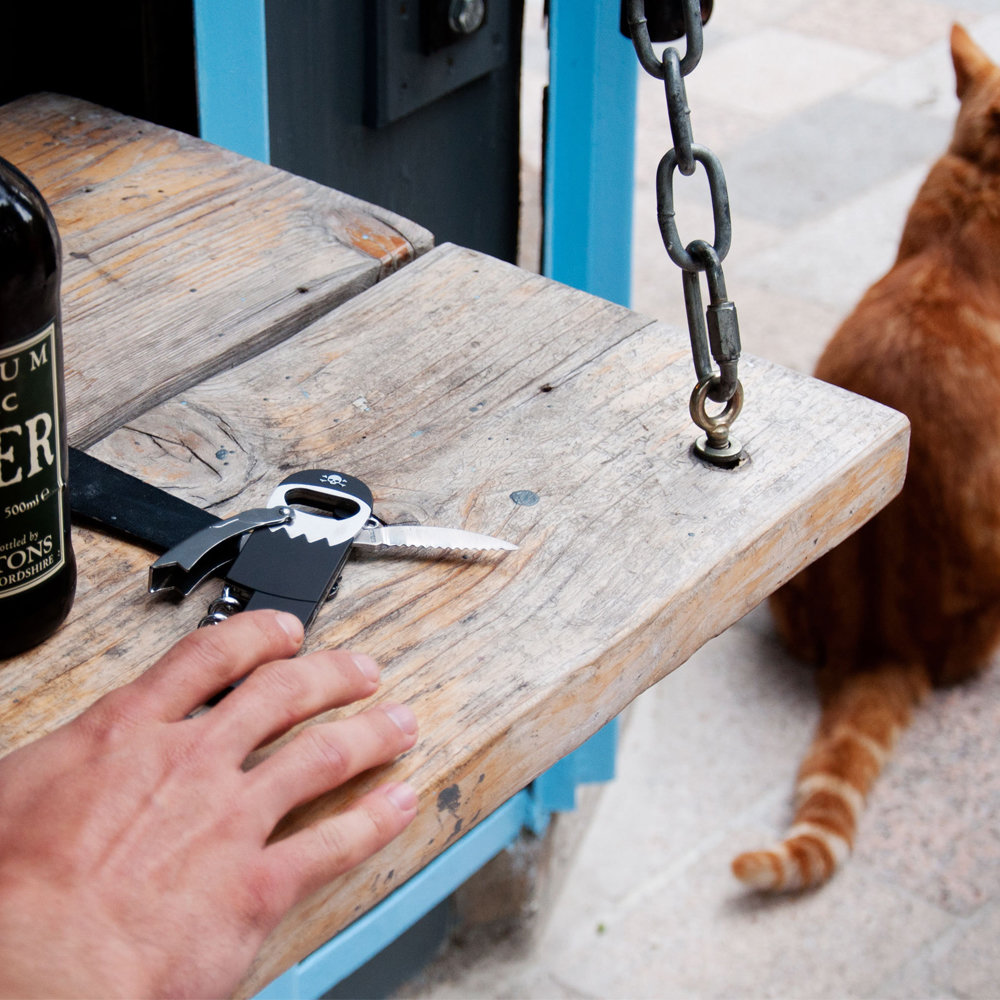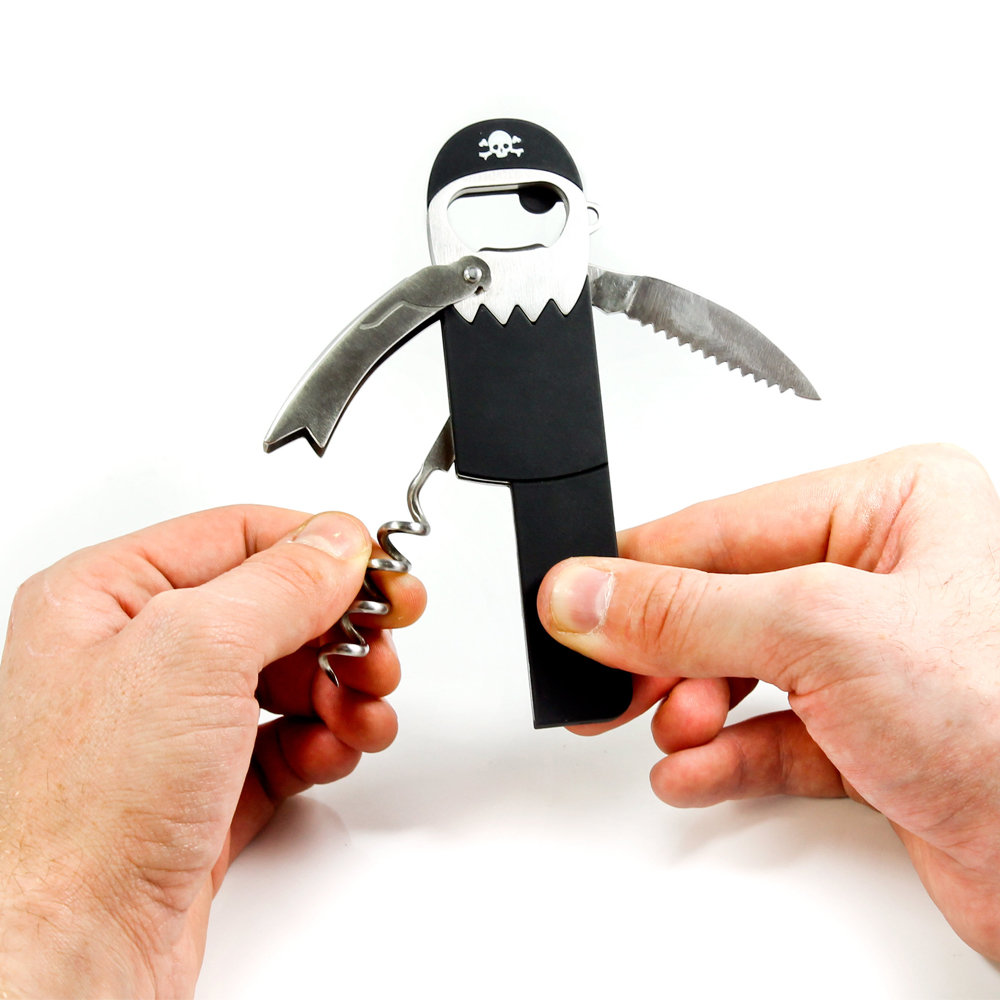 Legless Corkscrew
Pirate bottle opener.
Easy open lever, foil cutter and beer bottle opener
Made from stainless steel and matte black rubber
The sommelier's favourite "Waiter's Friend" corkscrew, pull corks like a professional. Corkscrew with easy-open lever, foil-cutter and beer bottle opener. Designed like a peg-legged pirate with eye-patch, beard, hook hand, earing, black bandana and even a parrot. Forget Blackbeard, "Legless" is the hardest working pirate in the bar. A great kitchen gift.
An idea by Nick Lerwill made by Suck UK
45 x 132 x 13mm | 0.1Kg
The designer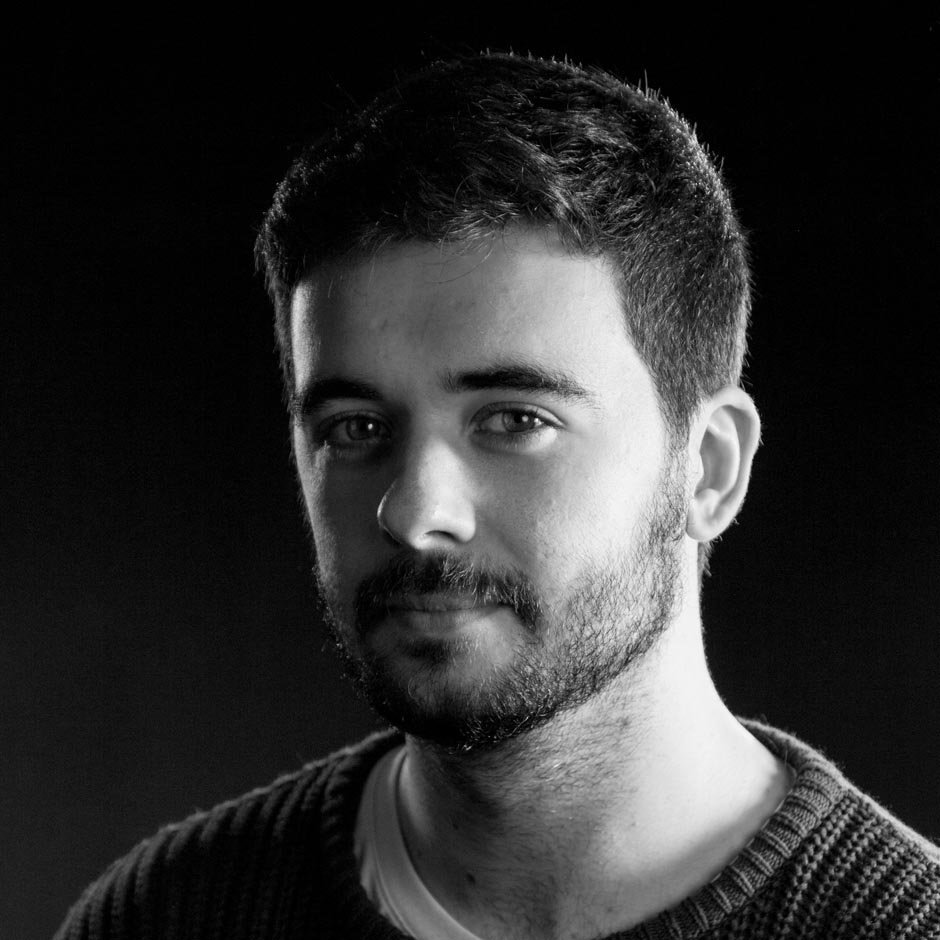 Nick Lerwill
Nick Lerwill is an Irish product designer based in London. He started out his career as an intern for Suck UK back in 2011 while studying Product Design at Northumbria University. After graduating he returned to Suck, this time sticking around for another 5 years where he designed a huge range of products (the best ones!), trade show stands and stores. Since then Nick has gone on to work for MOO, an online digital print company where he continues to design new products and delve into a world new materials. For Suck, Nick has designed; Pirate Bottle Opener, Cork Cactus, Cork Tape Dispenser, Chemistry Terrarium, Volcano Dip Bowl, Neon Bird, Space Shuttle Stationery, Day & Night Clock.
nicklerwill.com