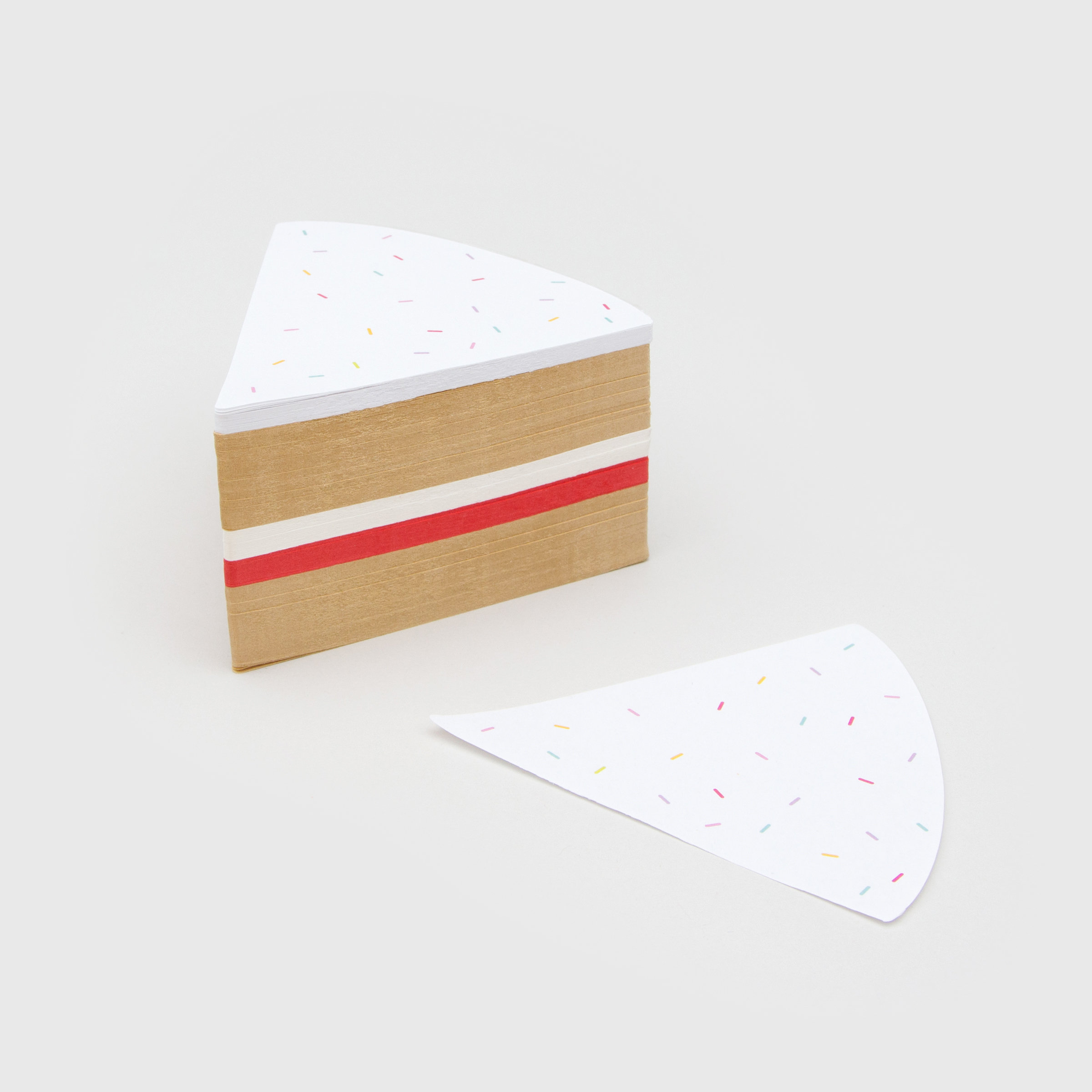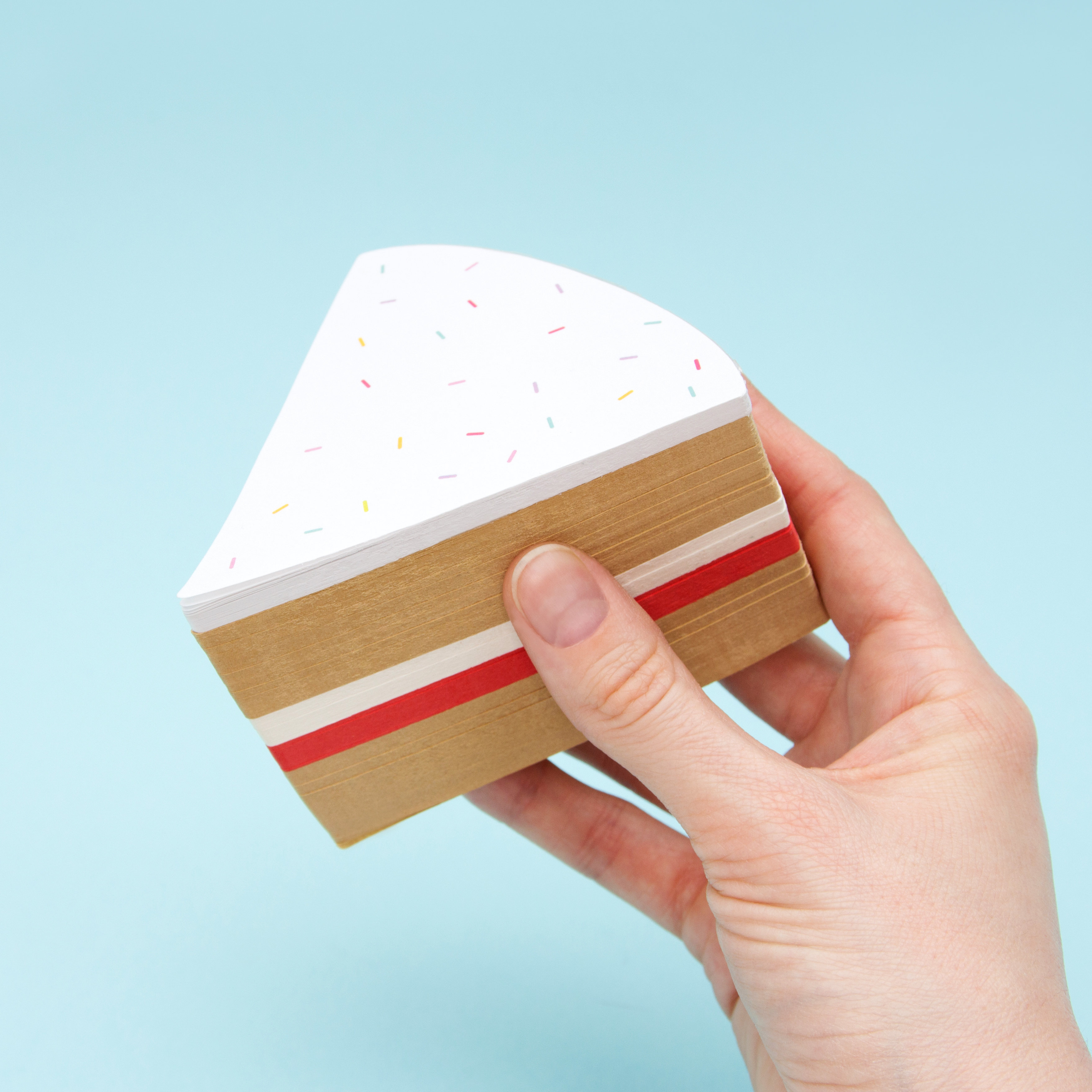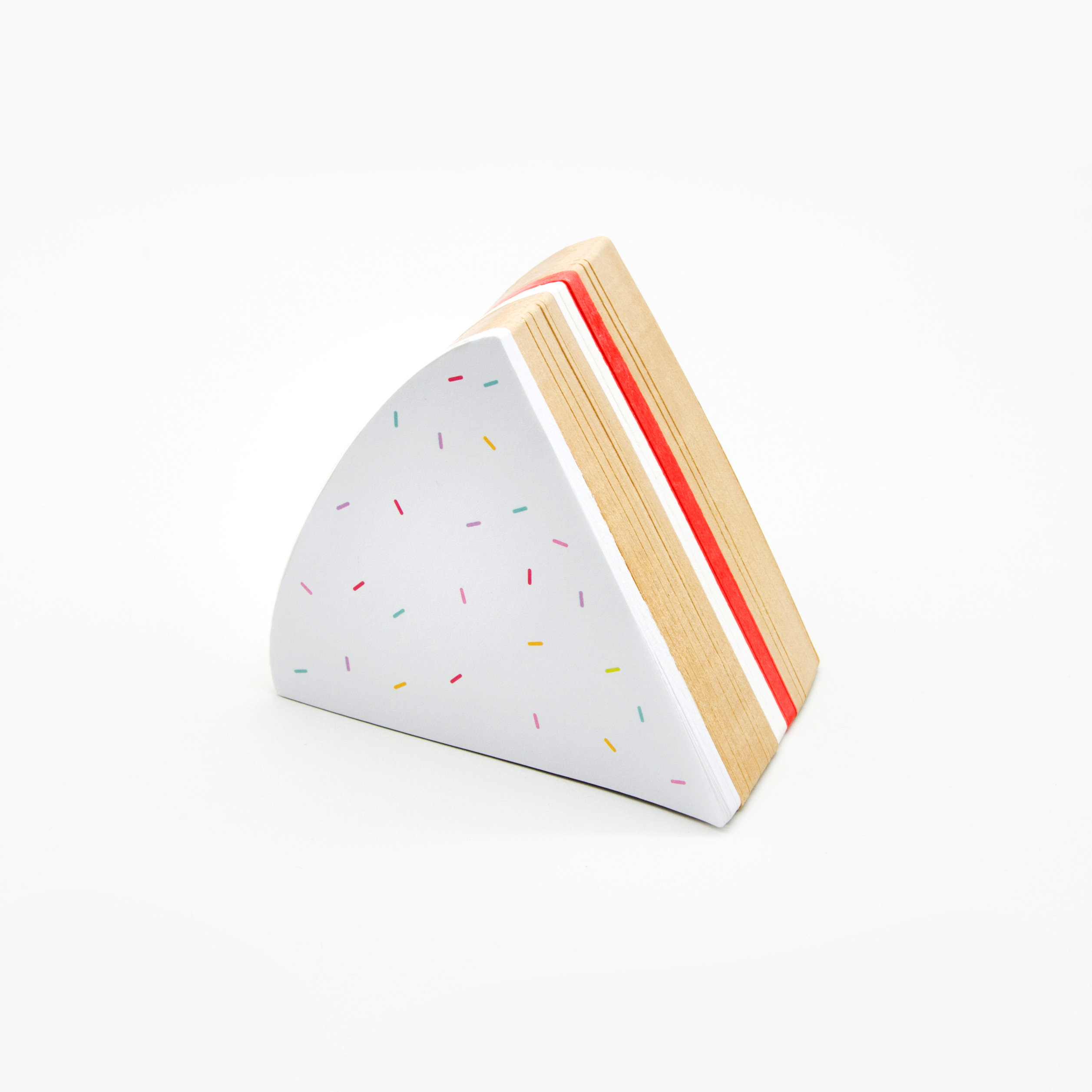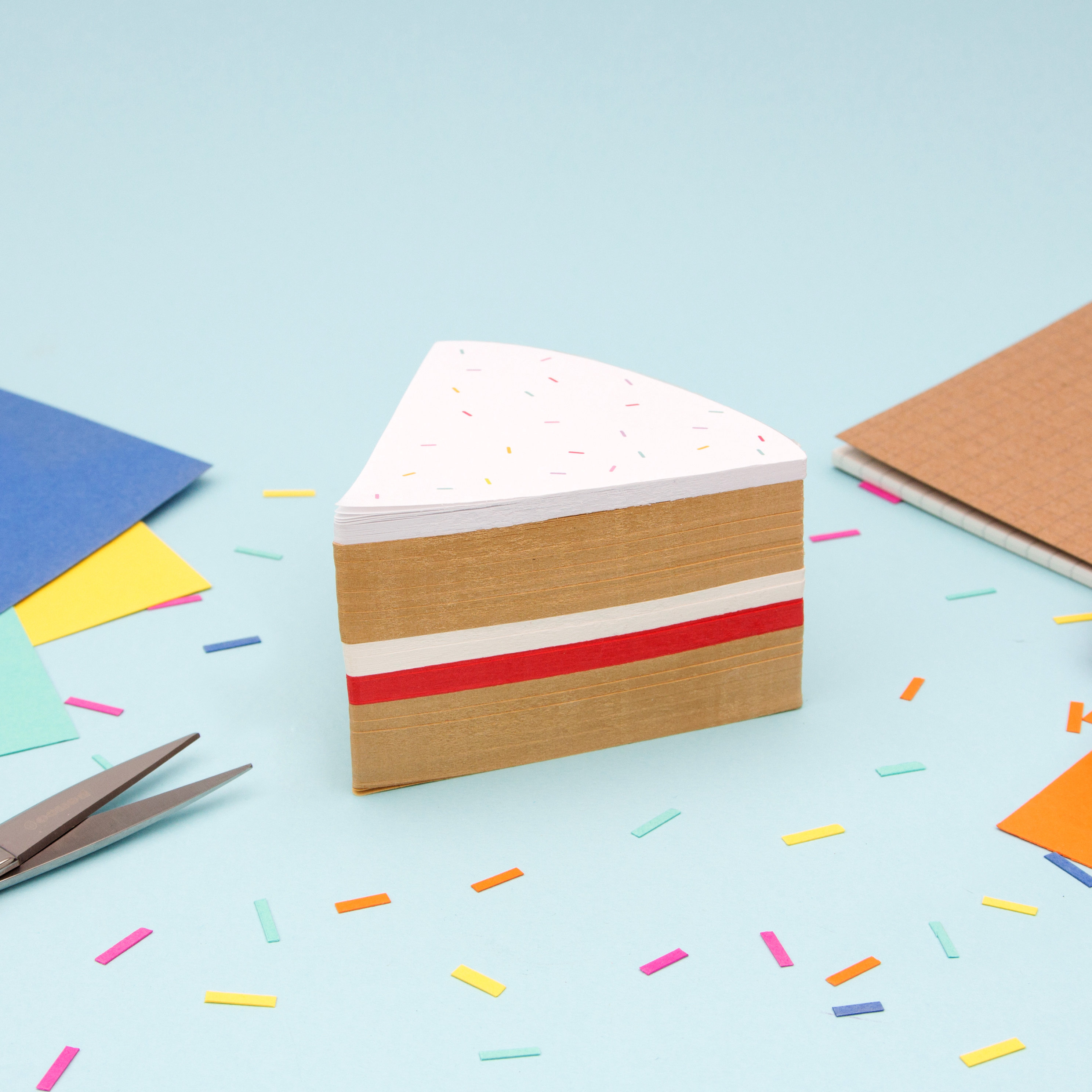 Cake Memo Block
Delicious looking pad of memo paper.
550 sheets of coloured paper for your note taking pleasure.
Tear off pad - Glued along the curved edge.
Looks like a piece of cake - tastes like paper.
For cake lovers, without the calories. Jot down that crucial thought before it slips your mind - a useful memo block within easy reach will improve your productivity. And a memo block that looks like cake will certainly improve your street cred. Serve with coffee.
Made by Suck UK