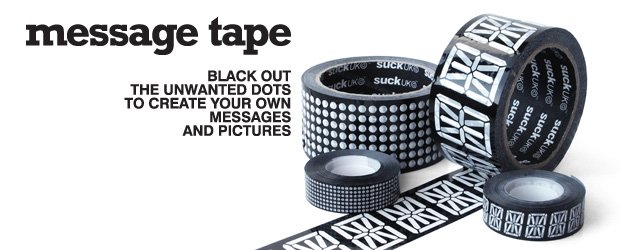 Message Tape
No longer available - Sorry.
Write messages by blanking out the dots.
How many ways can you use this Message Tape?! Label boxes when you move house ... impress your date in minutes when you rename entire streets after her or him ... put up effective signage where no printer is at hand ... teach the kids how to spell ... and more. All in a convenient, creative way. It works in multiple languages and is therefore culturally independent.
Made by Suck UK