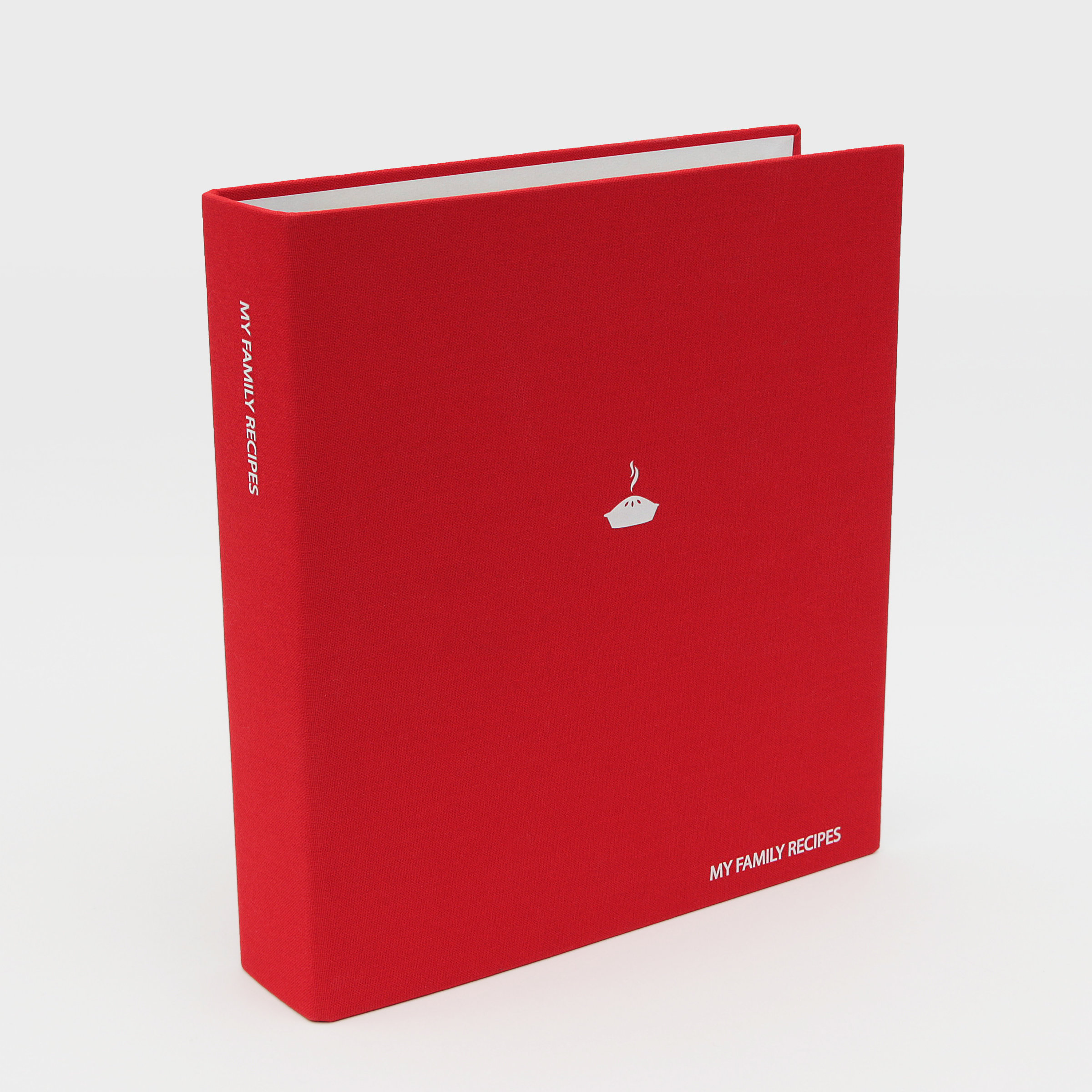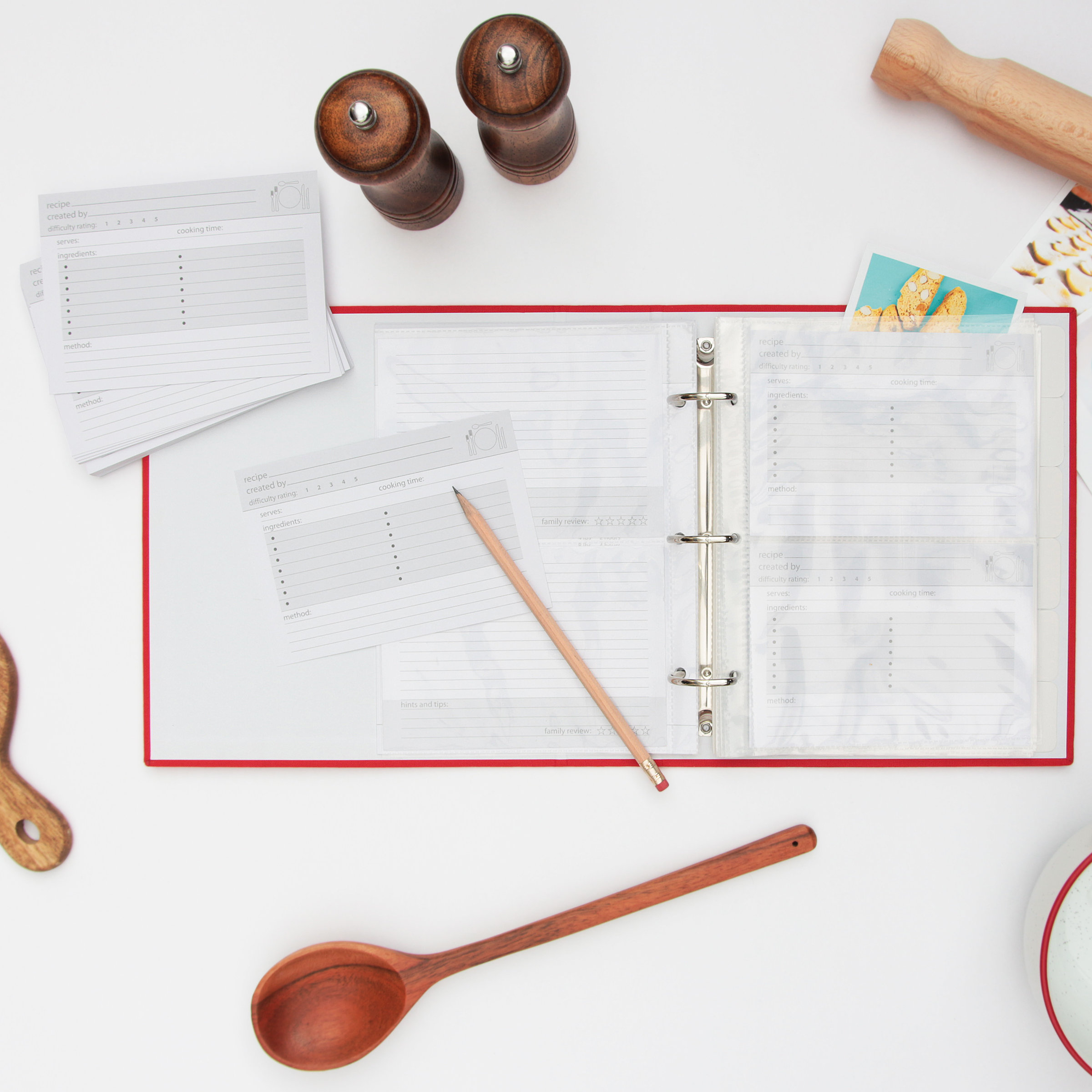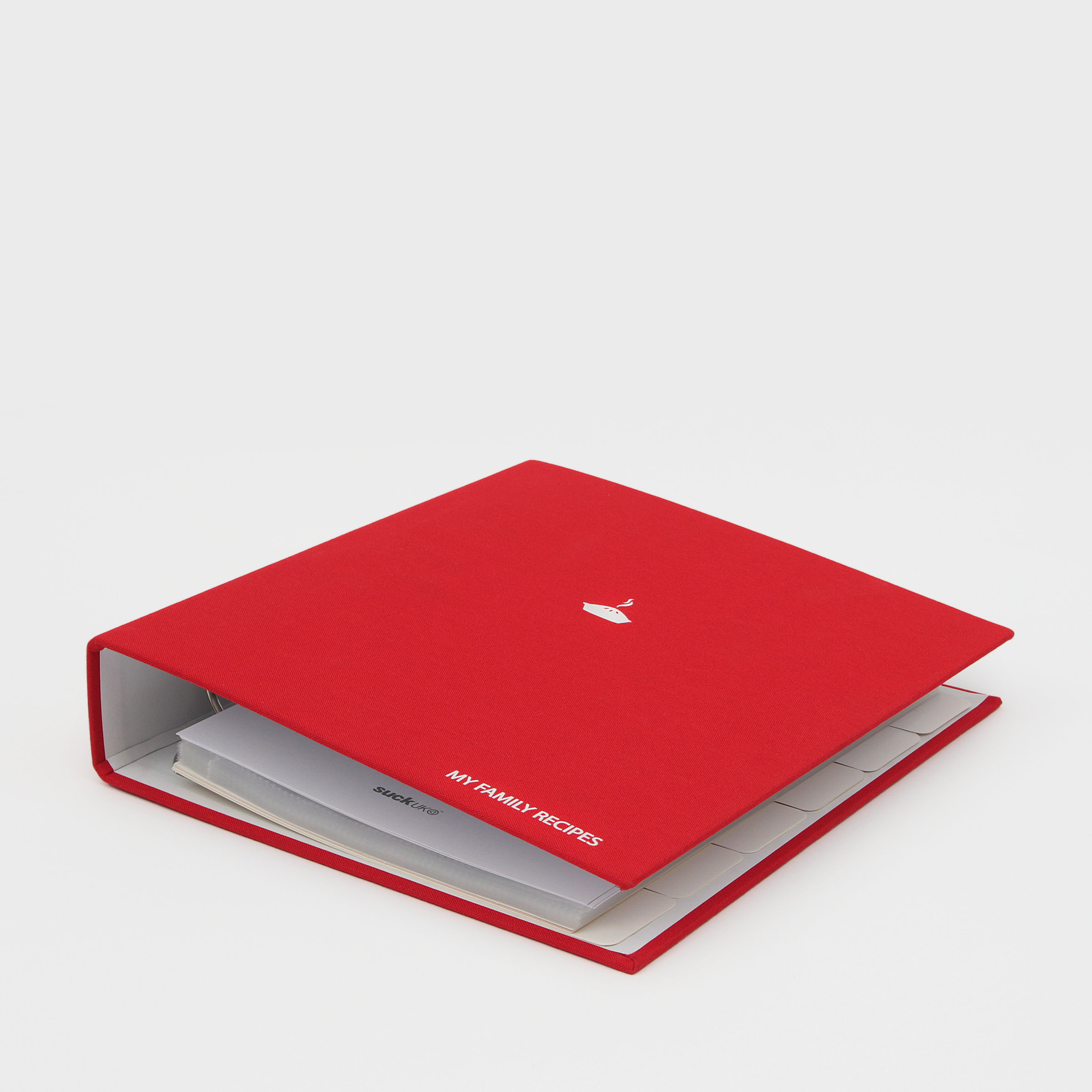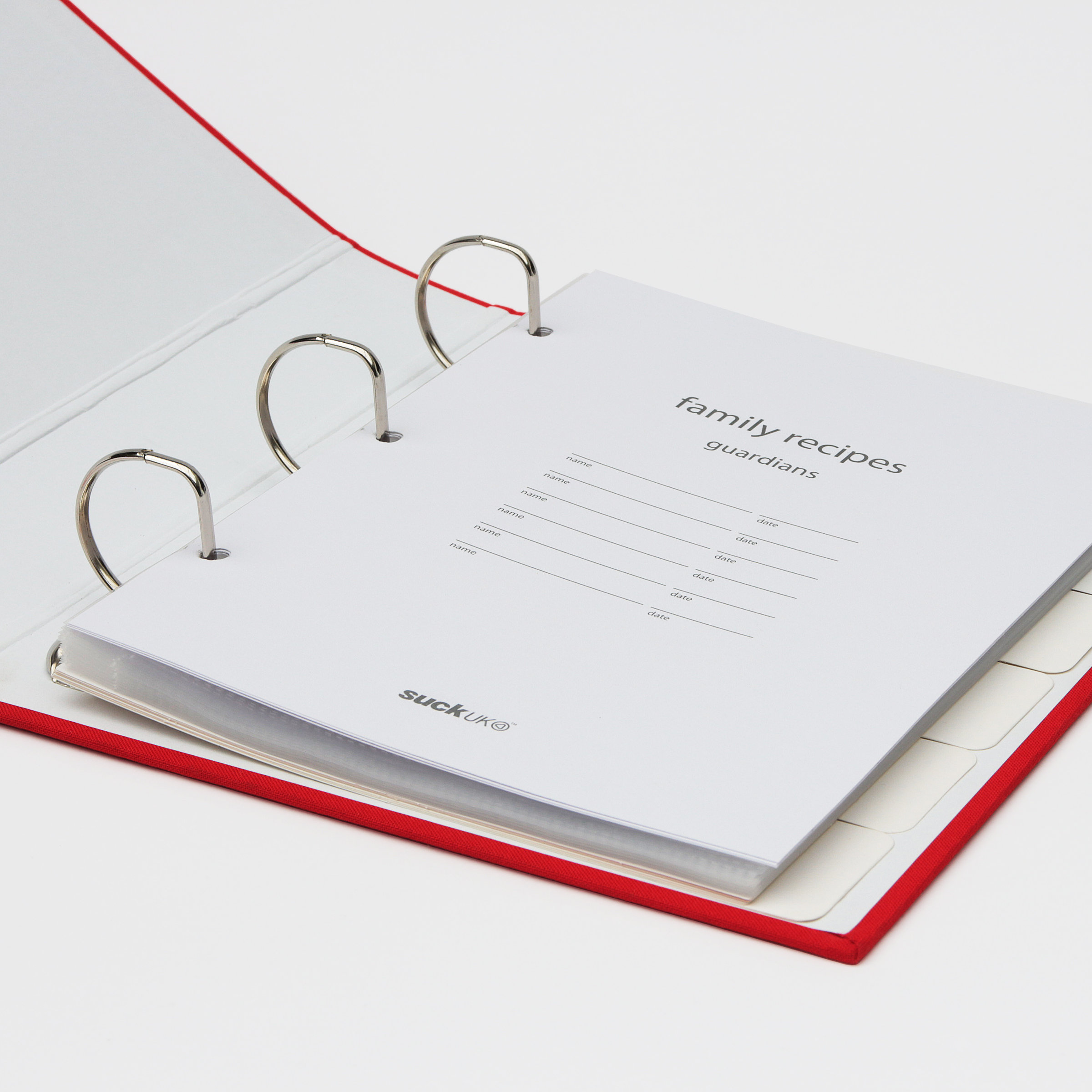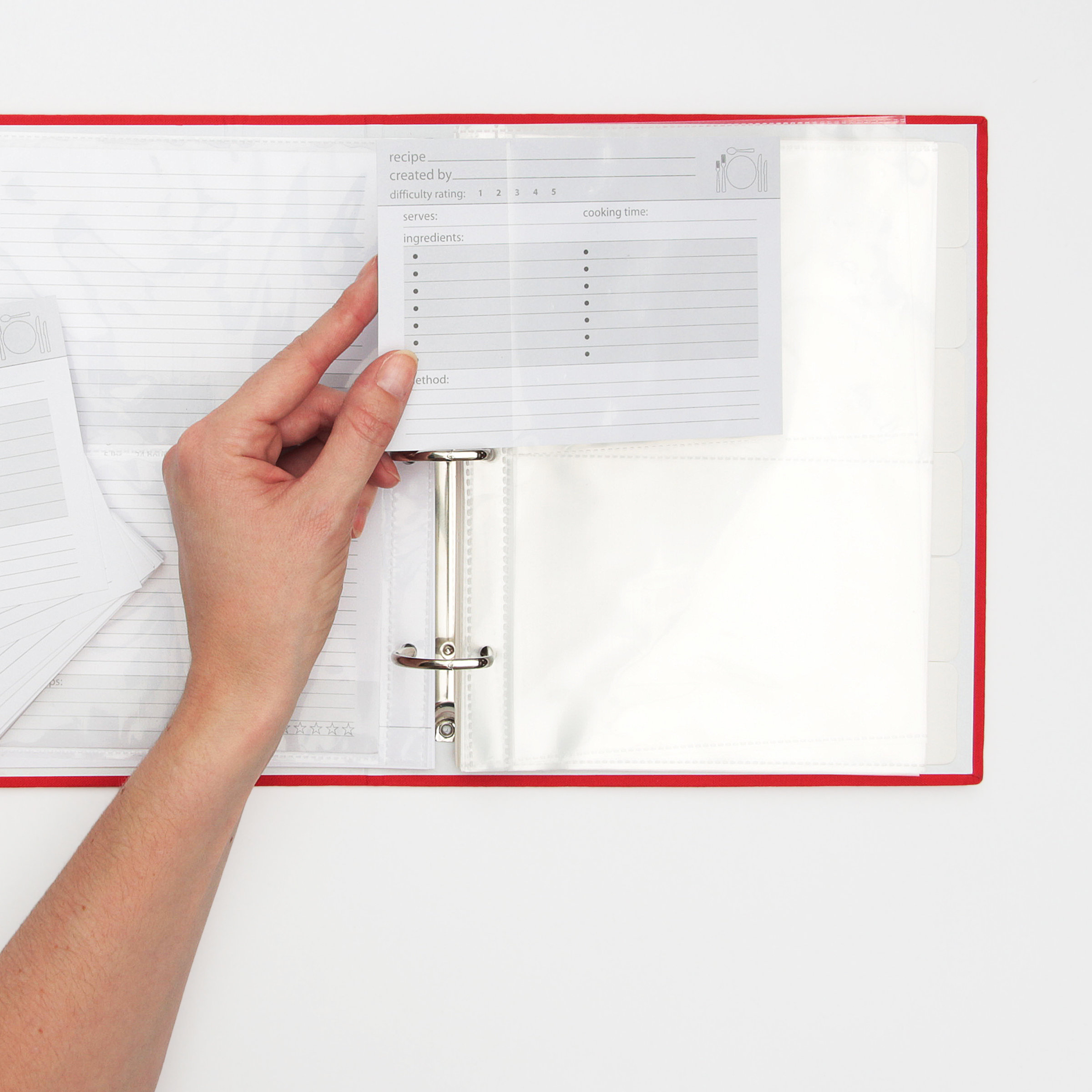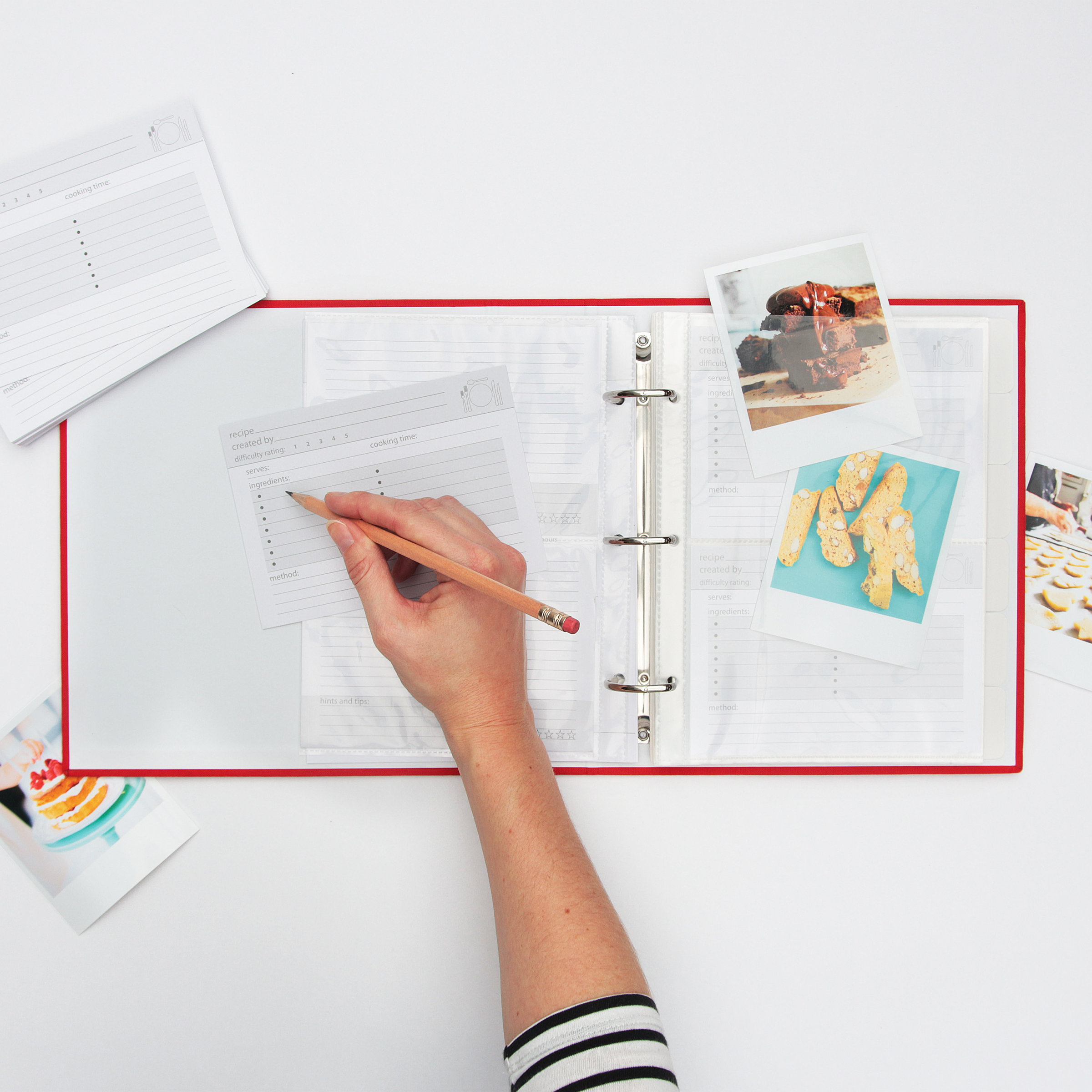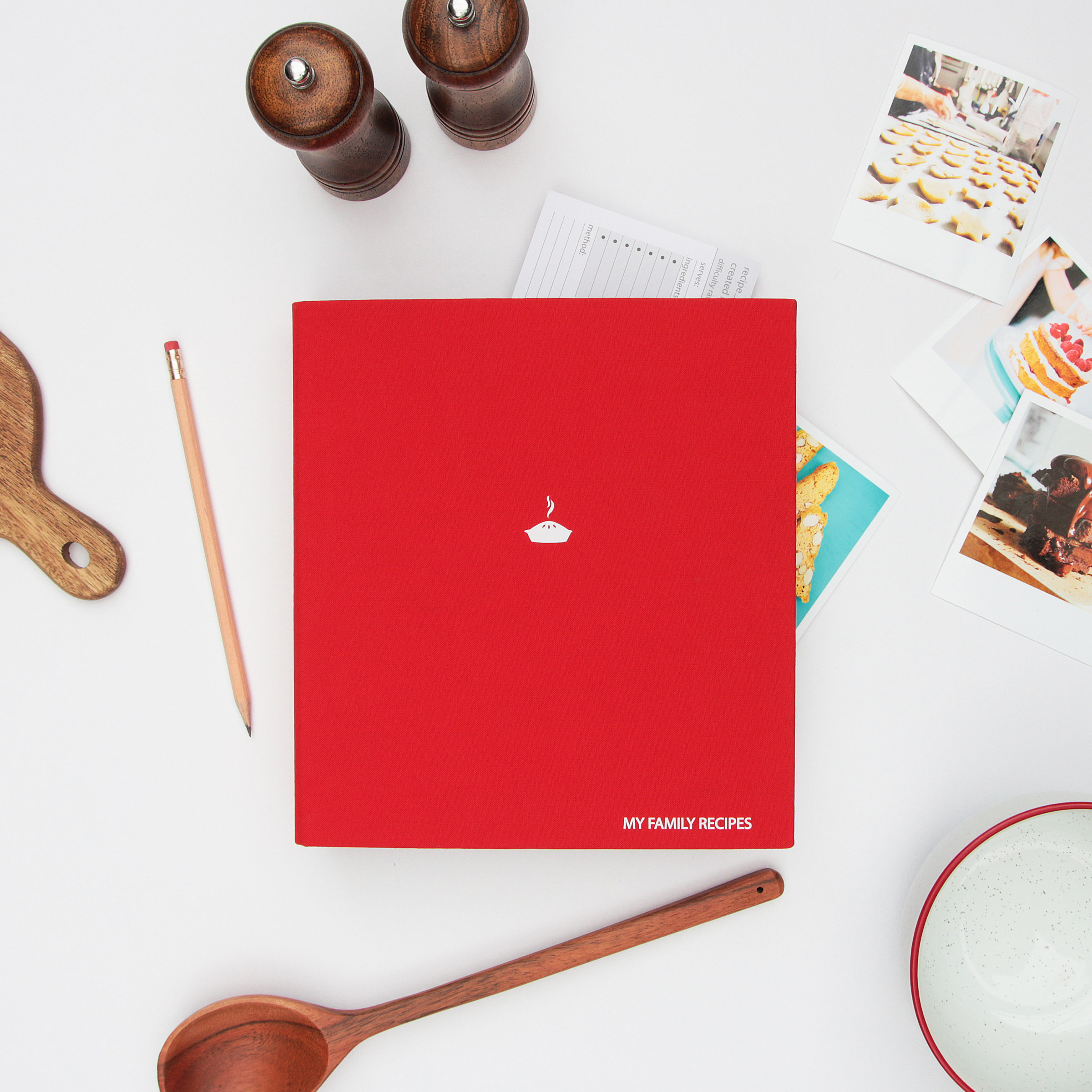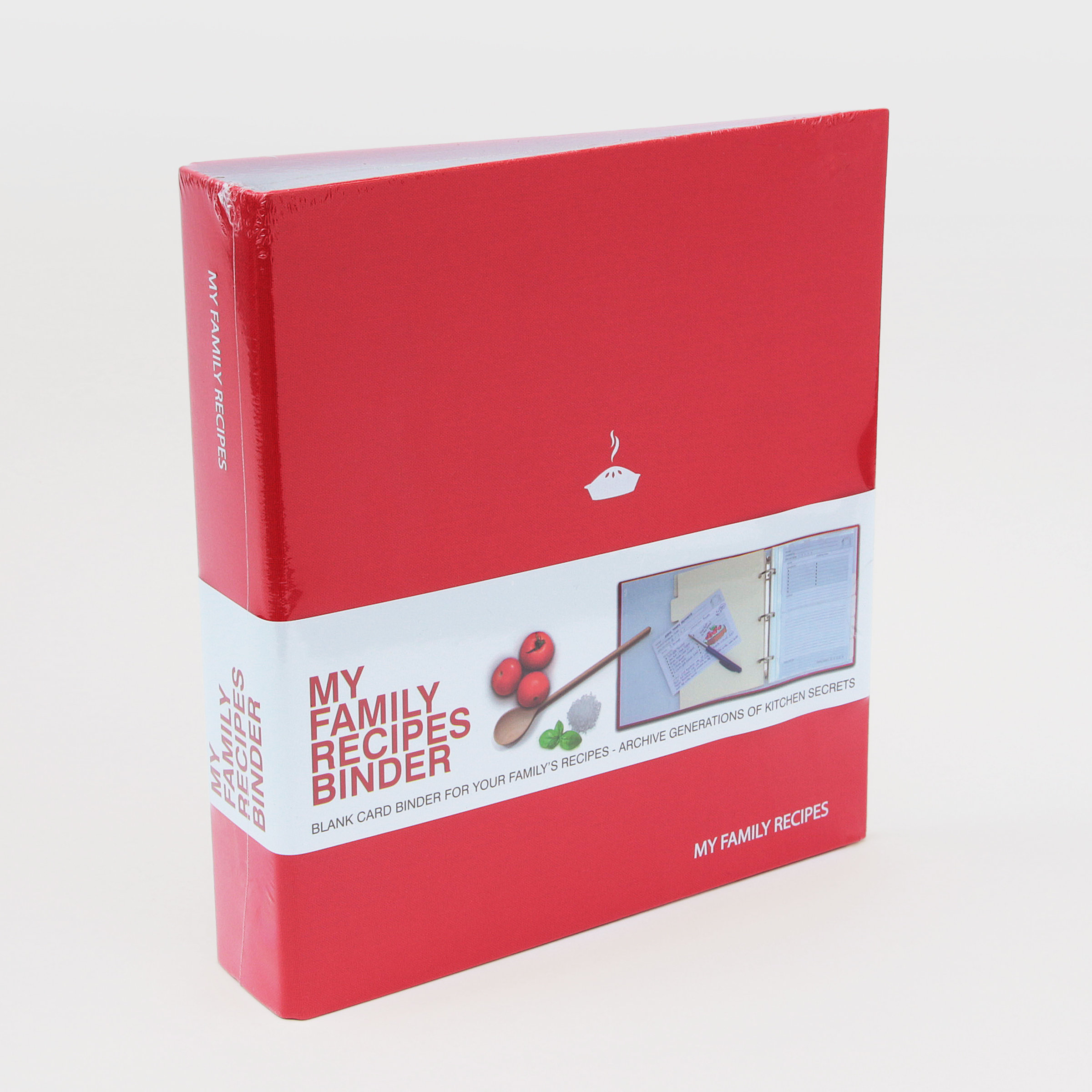 My Family Recipe Binder
Blank card binder for your family's recipes.
Includes all you need to build your own cook book.
Create recipes cards and organise into sections.
3 Ring binder with clear protective vinyl sleeves.
50 Double sided recipe template cards and pockets.
6 Tabbed dividers to create your own custom sections.
Additional cards with hints, tips and conversion charts.
Additional full size clear pockets for magazine cuttings.
Page protectors keep recipes safe from kitchen spills
Clear pockets ideal for displaying photos of your creations.
Expand further with standard size A6 sleeves.
Expand even more with standard size refill recipe cards.
Beautiful and durable book cloth covers.
The cook book you write yourself. Create and collect all your family's favourite recipes in one place. Easily rearrange and order the recipe cards into sections - we like to sort our recipes by each chef in the house - Grandma's classics are everyone's favourite. Uncle Larry's famous breakfasts are perfect for Sunday mornings. As well as your own creations, collect magazine clippings and store them safely. Everything is organised, protected and kept clean from kitchen spills and sticky fingers.
Designed and made by Suck UK
220 x 240 x 55mm | 0.6Kg
The designer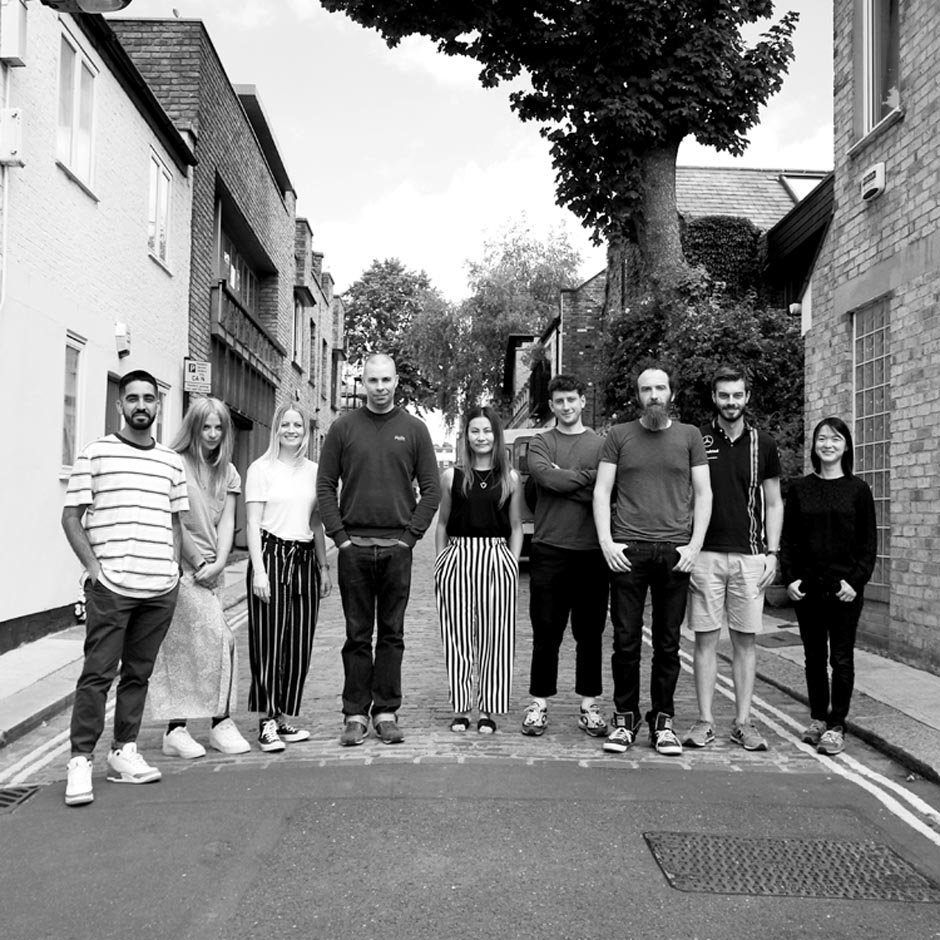 Suck UK Design Team
Mark E Smith once said "if it's me and your granny on bongos, it's the Fall". It's a lot like that here - if it's Sam & Jude and a revolving team of talented creatives, it's Suck UK. From the inception of the company in 1999 Sam & Jude have been the constant driving creative force, but none of that would be possible without a great team of designers and developers who turn these ideas into something great. Once a Sucker always a Sucker.