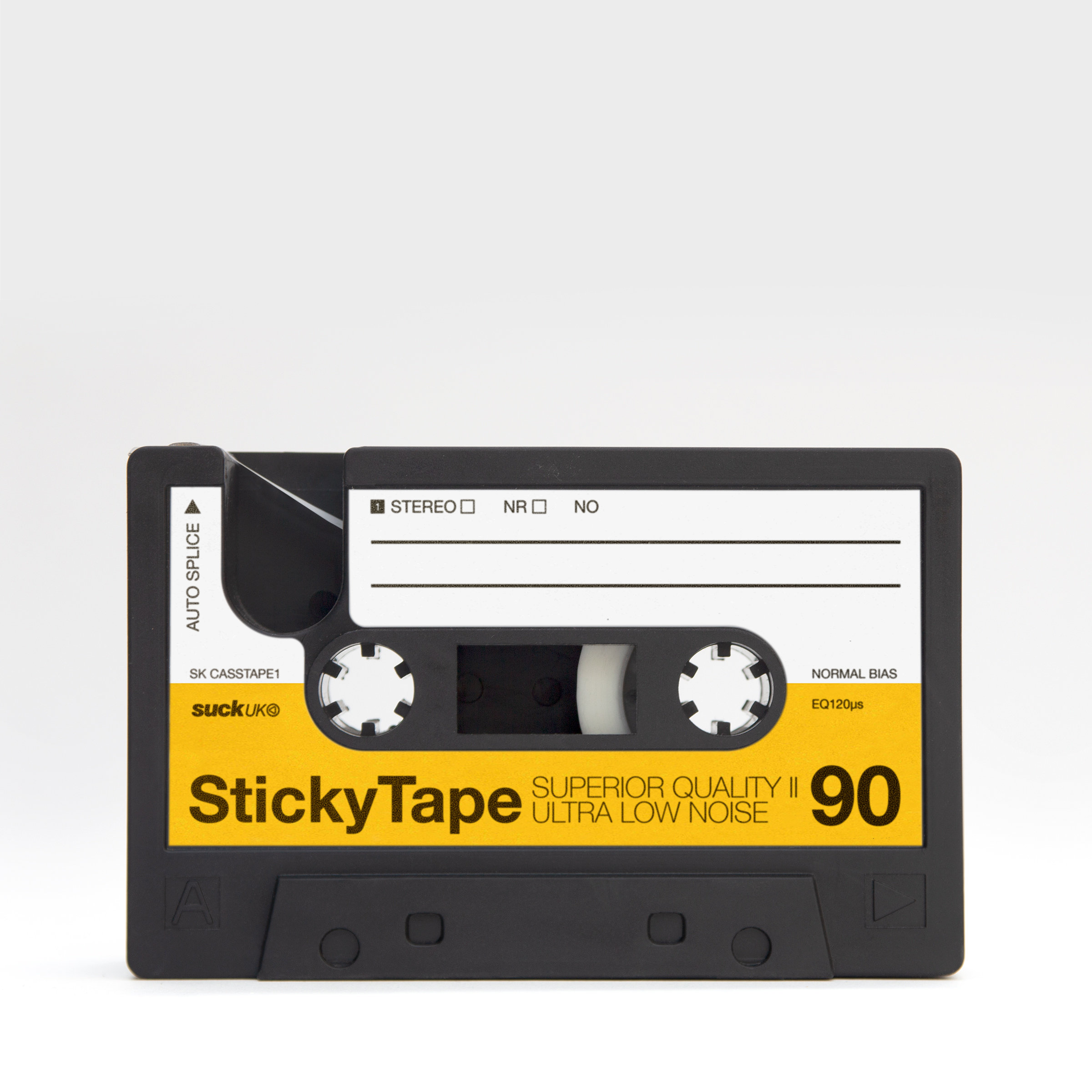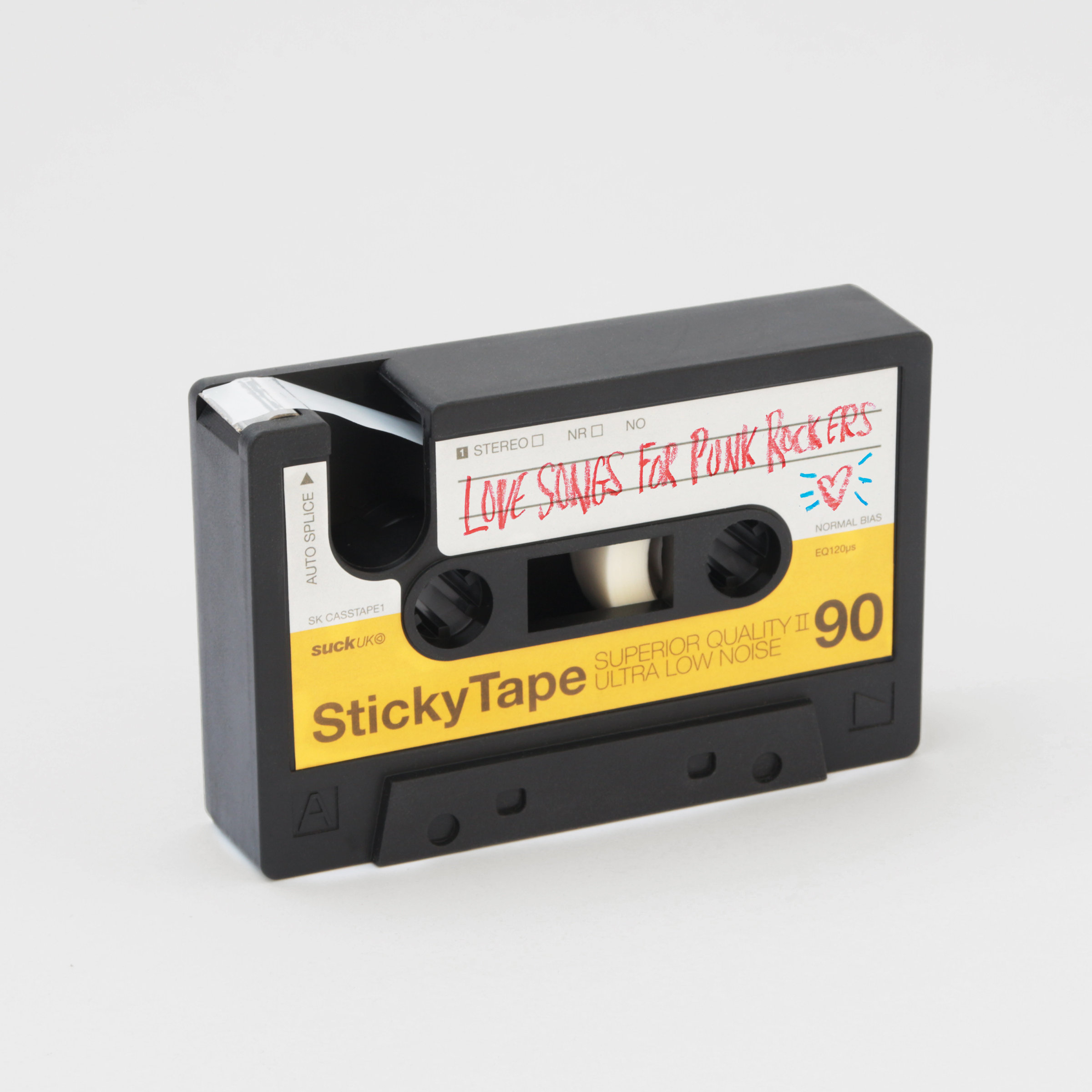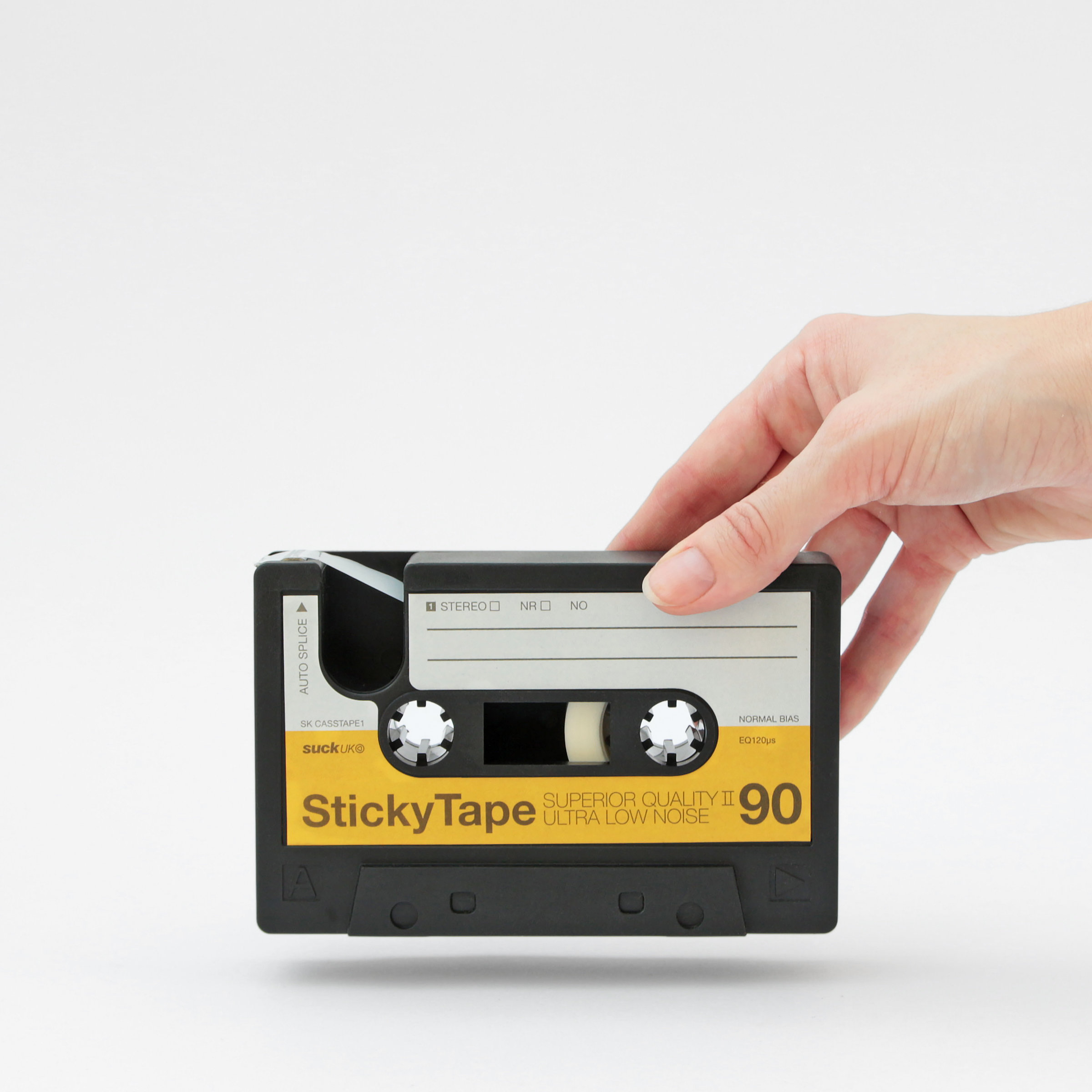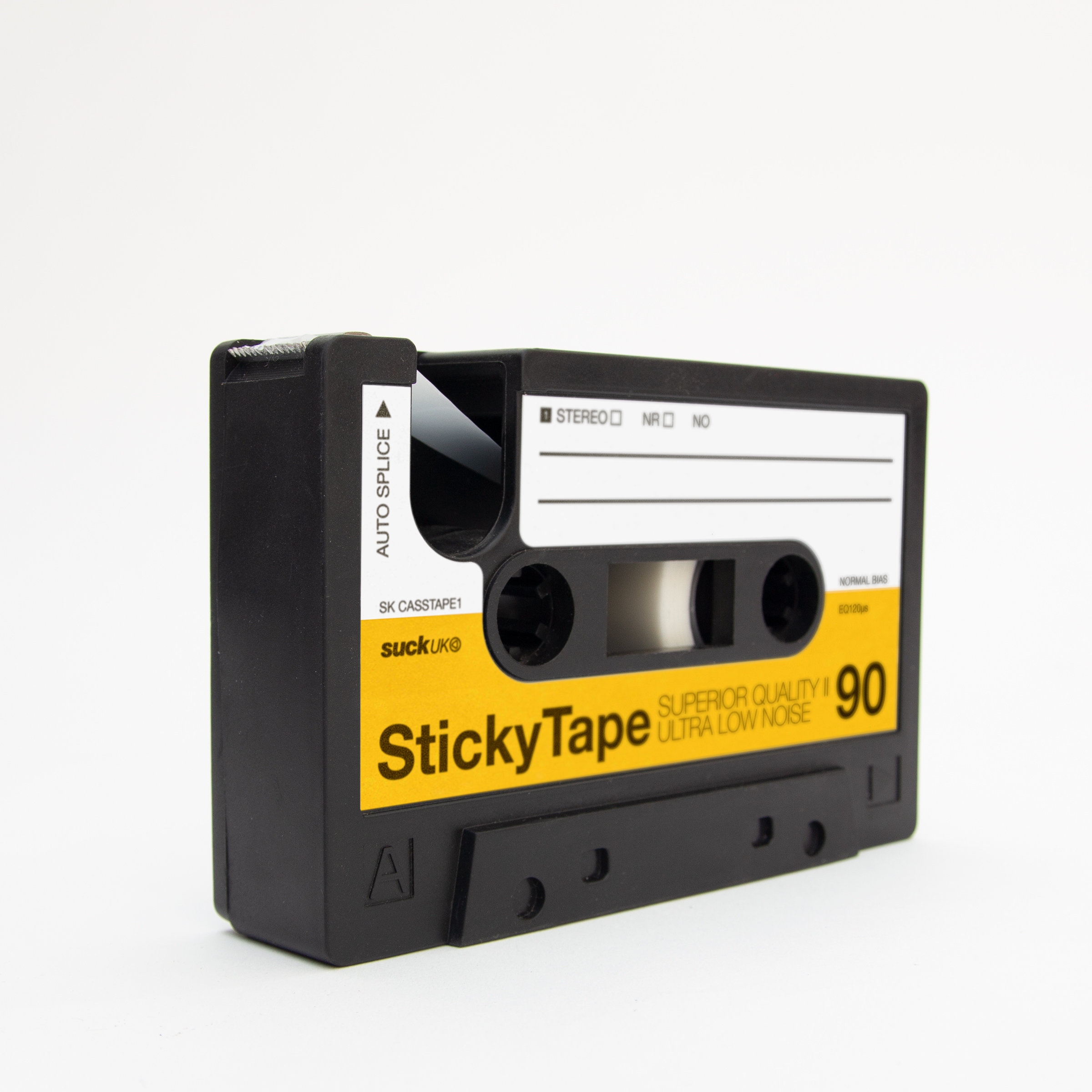 Tape Dispenser Cassette
Retro desktop sticky tape holder.
Holds standard 19mm x 33m sticky tape.
1 roll of sticky tape included.
Easy to replace tape, simply pull 2 halves apart.
Remaining tape visible through window.
Customise and make it your own.
So retro it hurts! Oversize cassette tape reimagined to hold and dispense sticky tape. Made from chunky heavyweight rubber that will grip your desk. Does everything a tape dispenser would normally do, but with buckets of nostalgic charm. A great gift for the old-school music geek in your life.
An idea by j-me made by Suck UK
140 x 90 x 30mm | 0.2Kg
The designer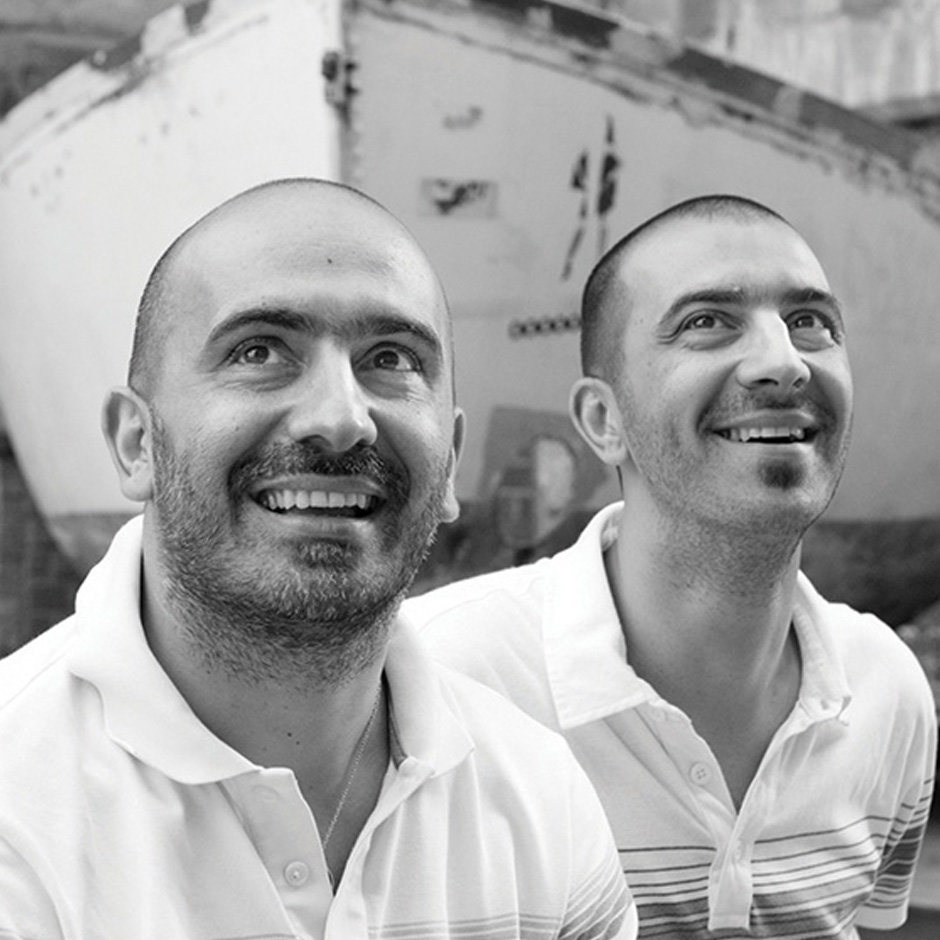 j-me
j-me is a global product design company, that has become known for producing original home products that have a sense of humour and a love of design. Located in the creative hub of london's oxo tower, j-me has a unique ethos that results in a range of functional products that are original and fun. j-me was founded by brothers Jamie and Mark in 2000 with a desire to create original and entertaining products for the design conscious home owner. With both Jamie & Mark's passion for design (they studied at Central Saint Martins - the world leading centre for art and design education) and entrepreneurial spirit, the brothers launched j-me original design, in their late twenties. With humble beginnings, they started the company whilst living together at their parents' home in North London. Their Mum's lounge was often transformed into a picking and packing operation. However, by 2007 j-me had not only won 2 coveted design awards, but had also successfully exported the brand globally and moved into a prestigious new design studio in the design capital of the world. j-me's core values are as clear now as when they first started out and are what make the products unique. All products are 100% original design, always with a twist of humour and focus on superior function and high quality.
www.j-me.com