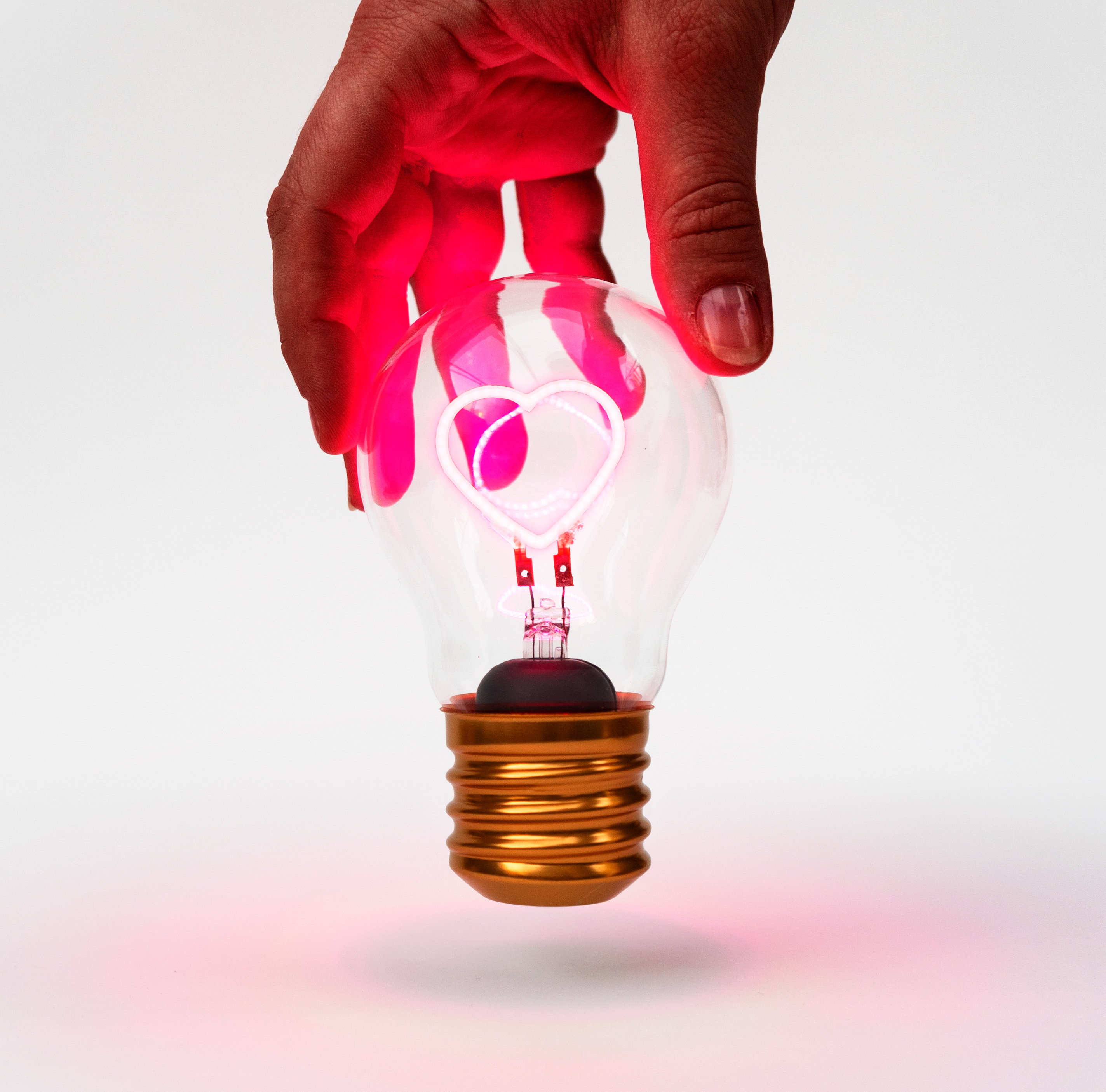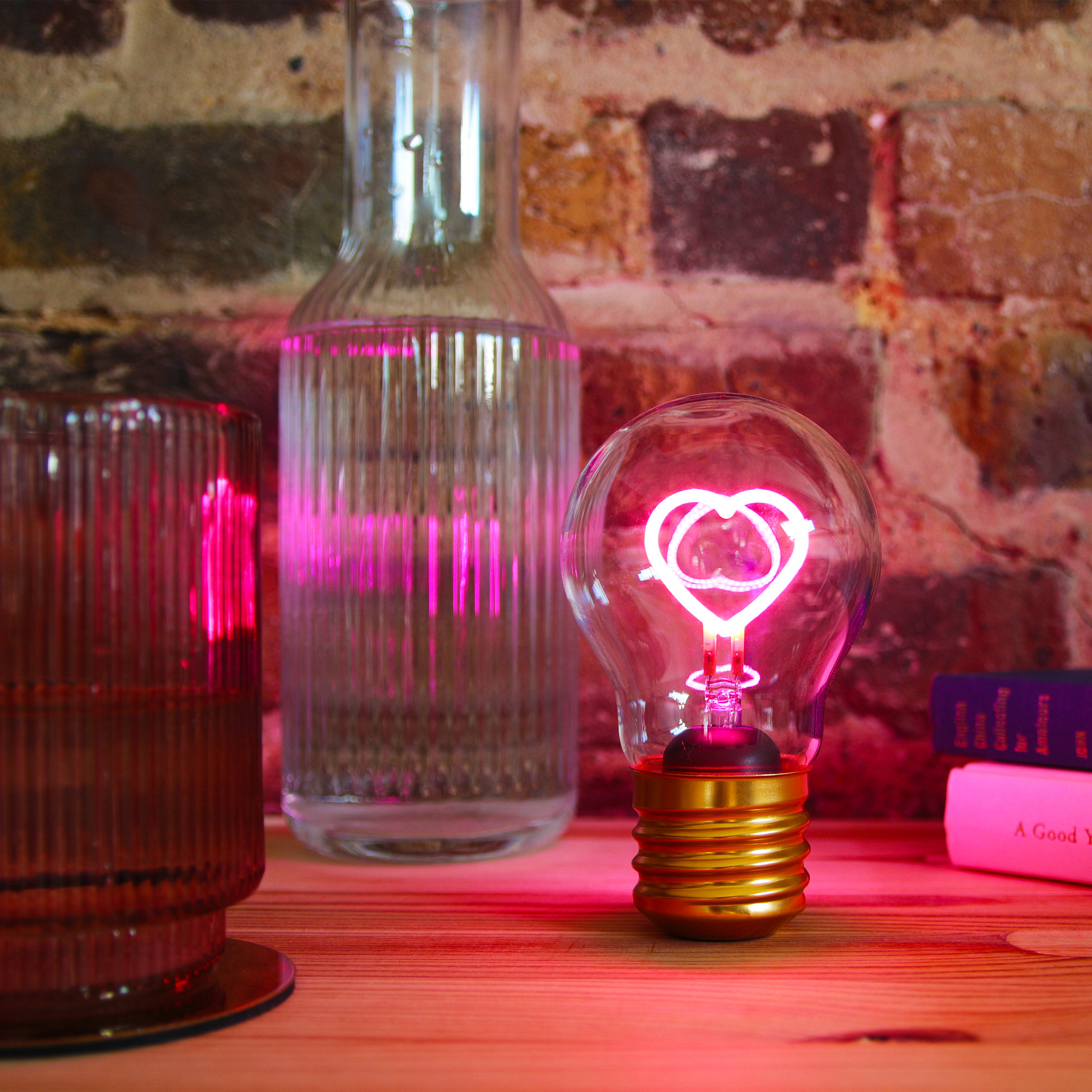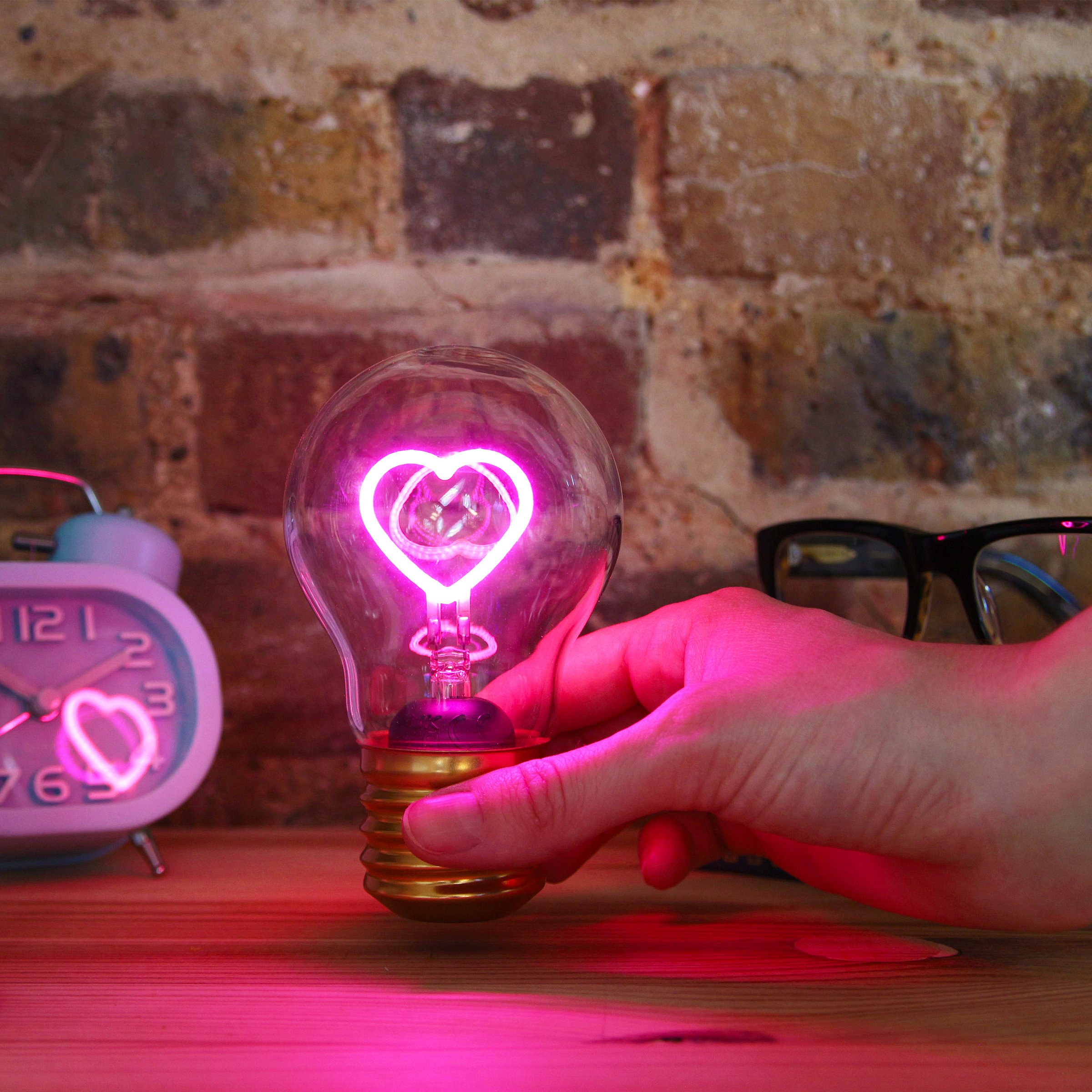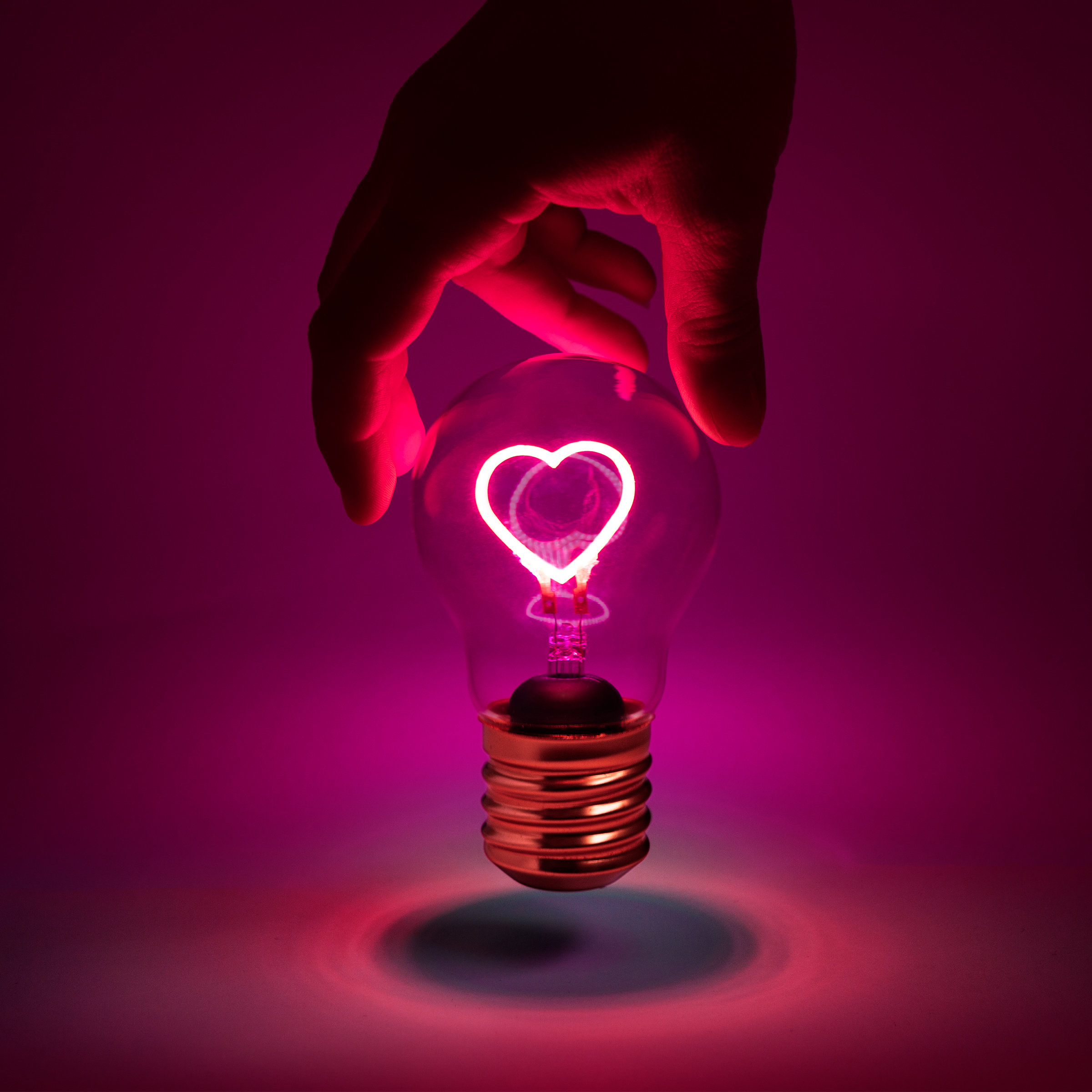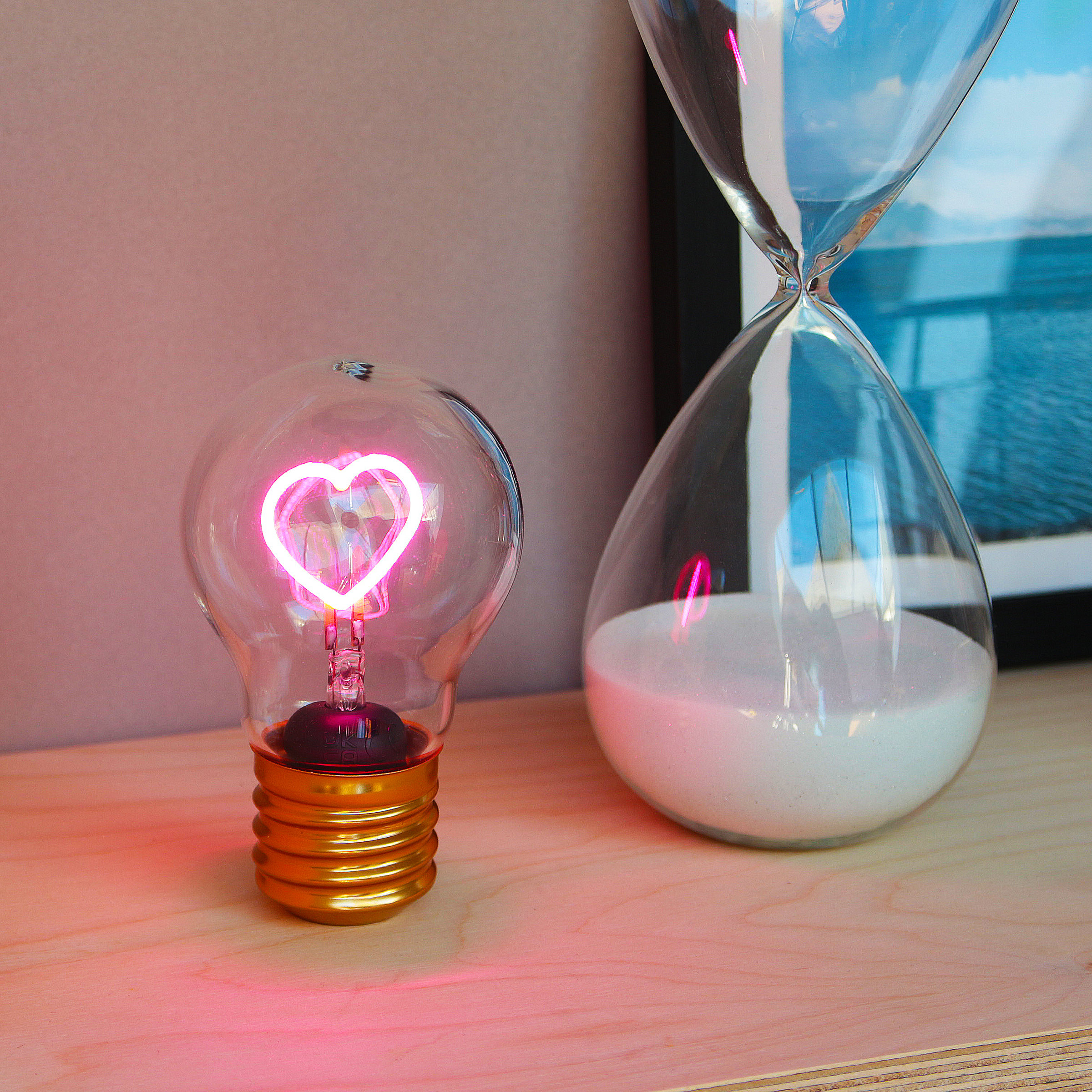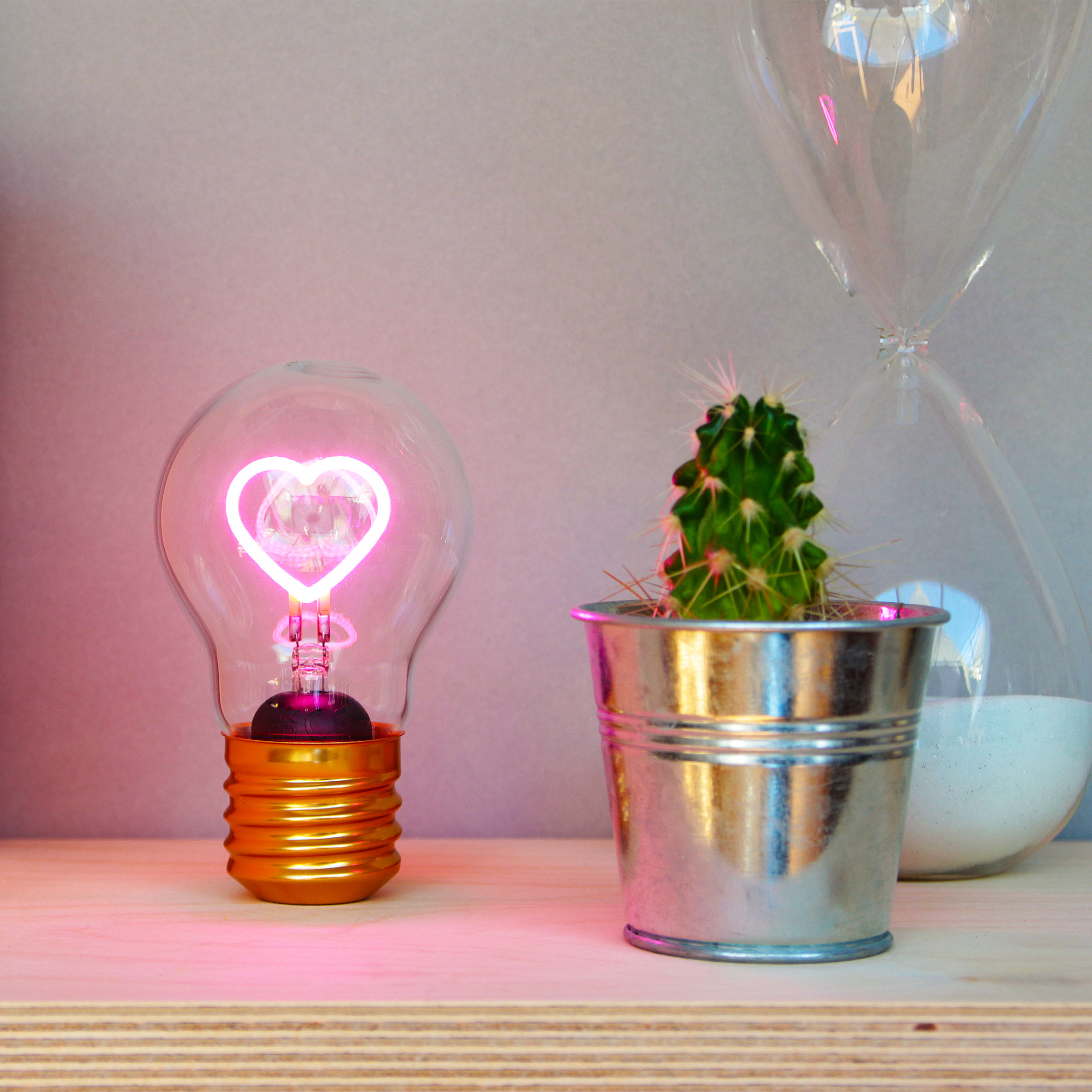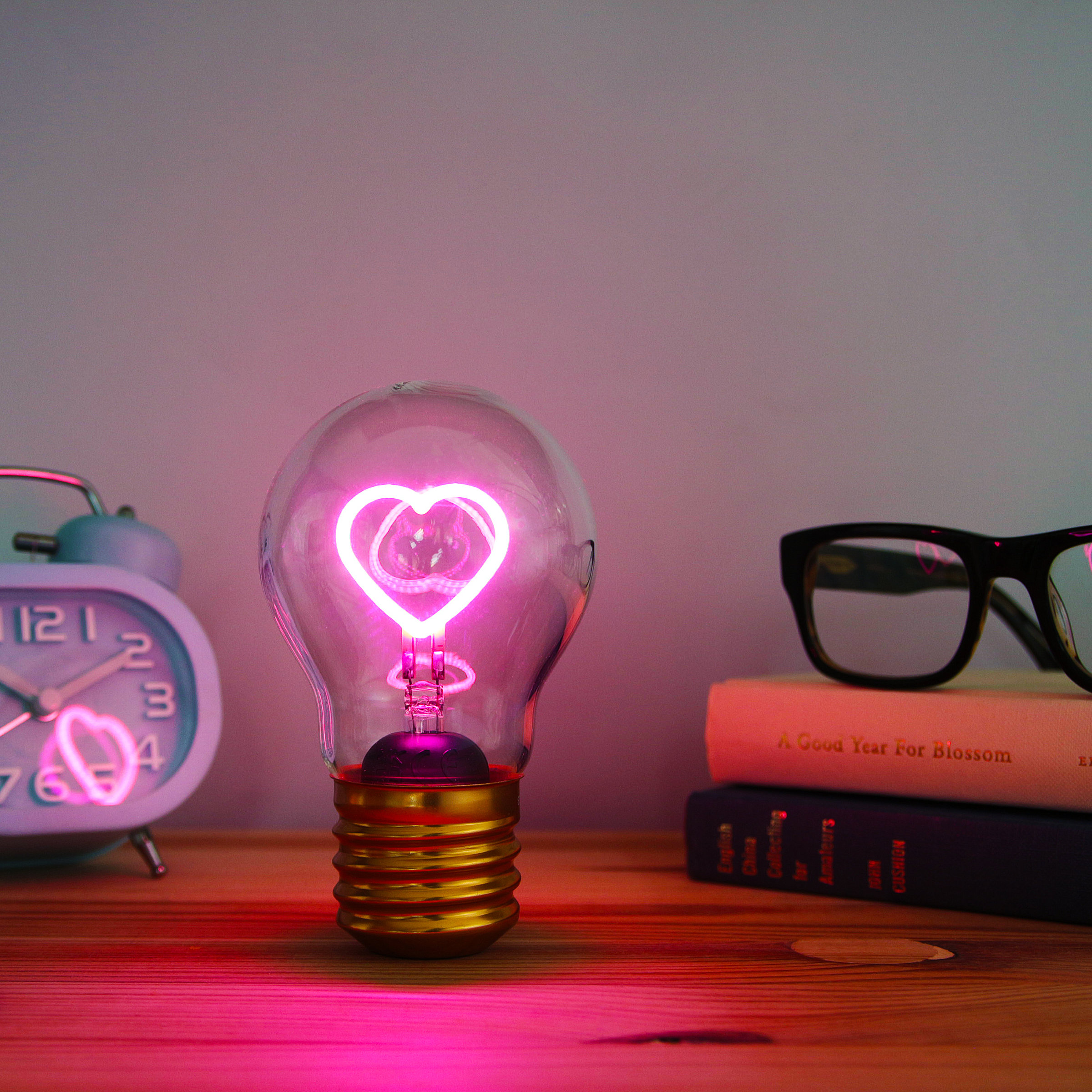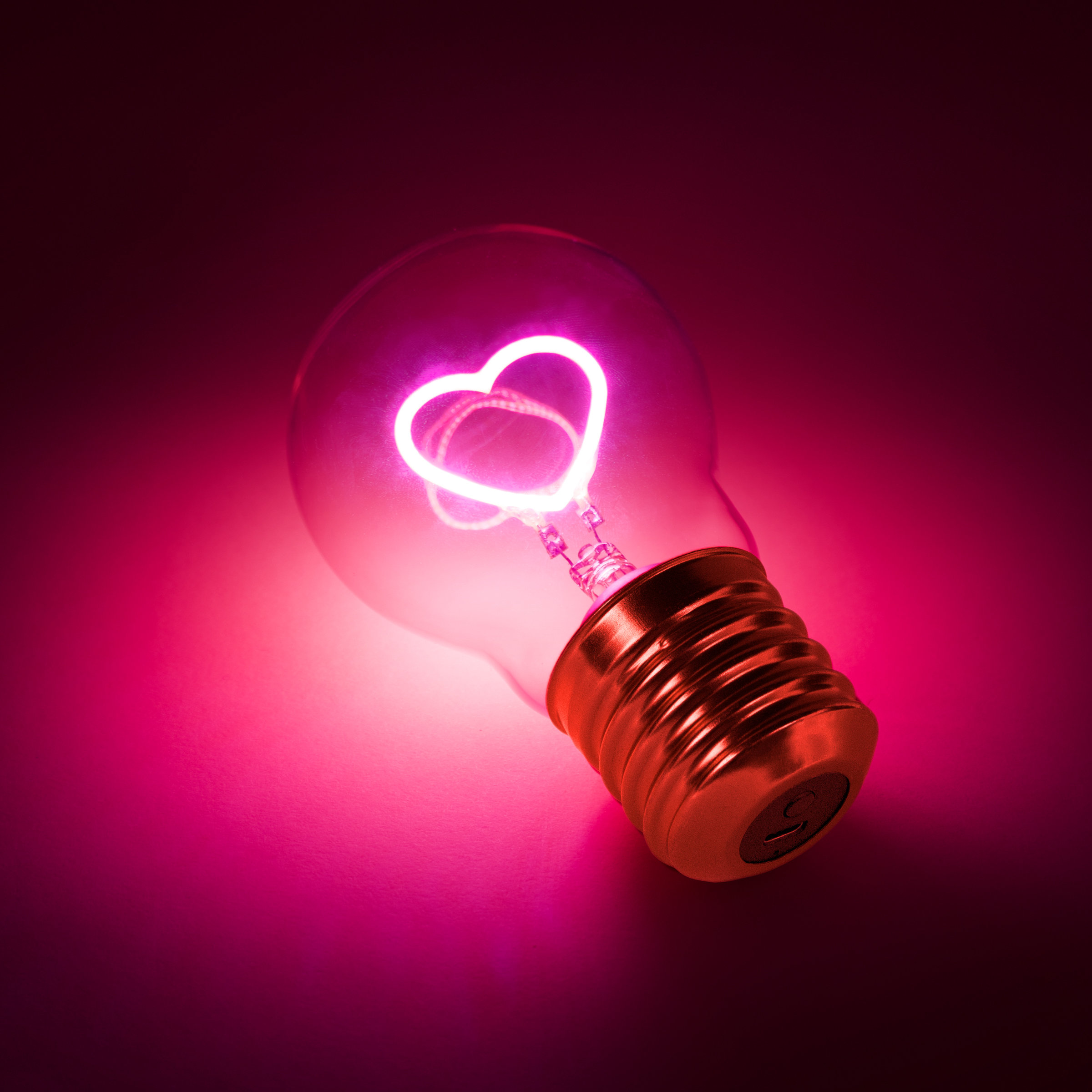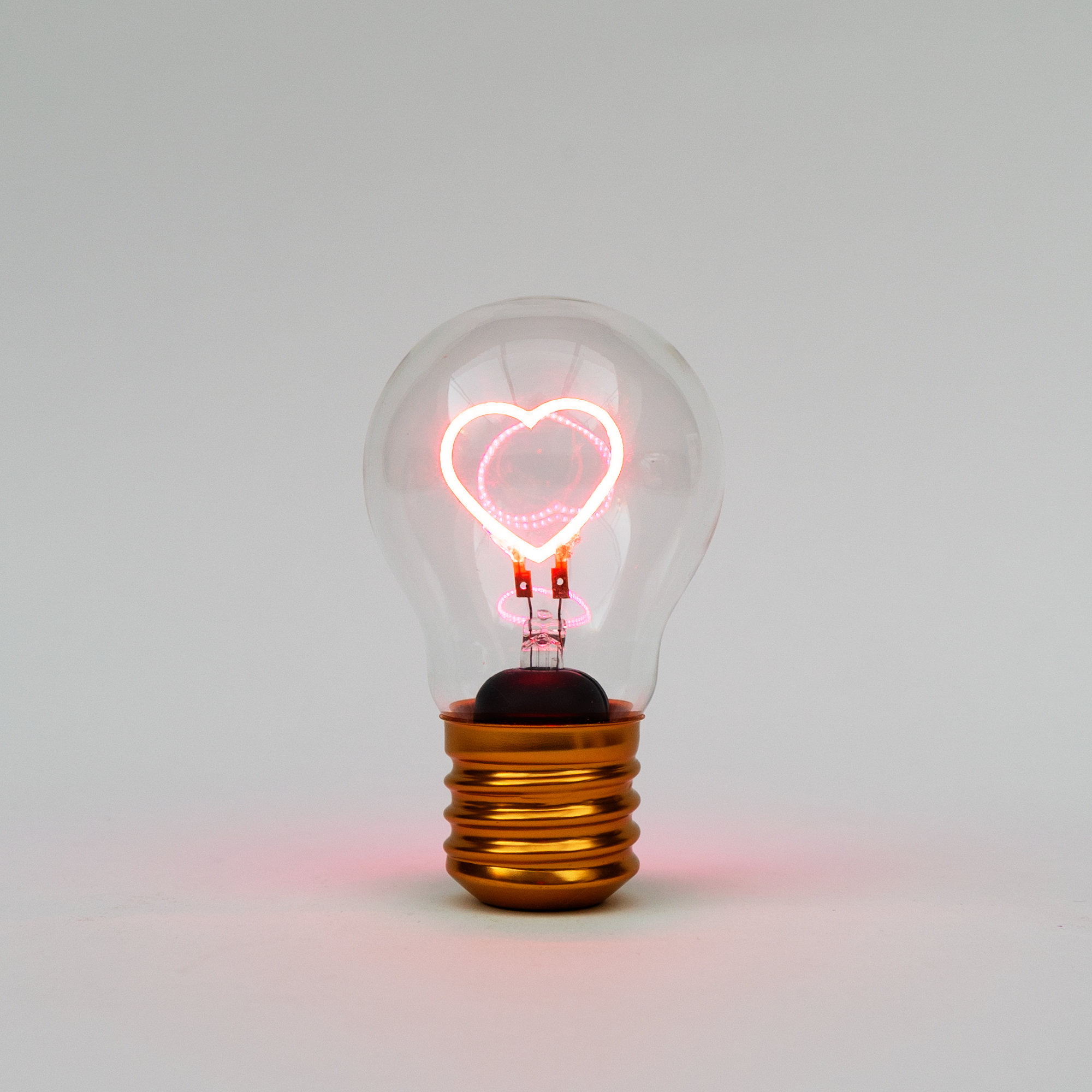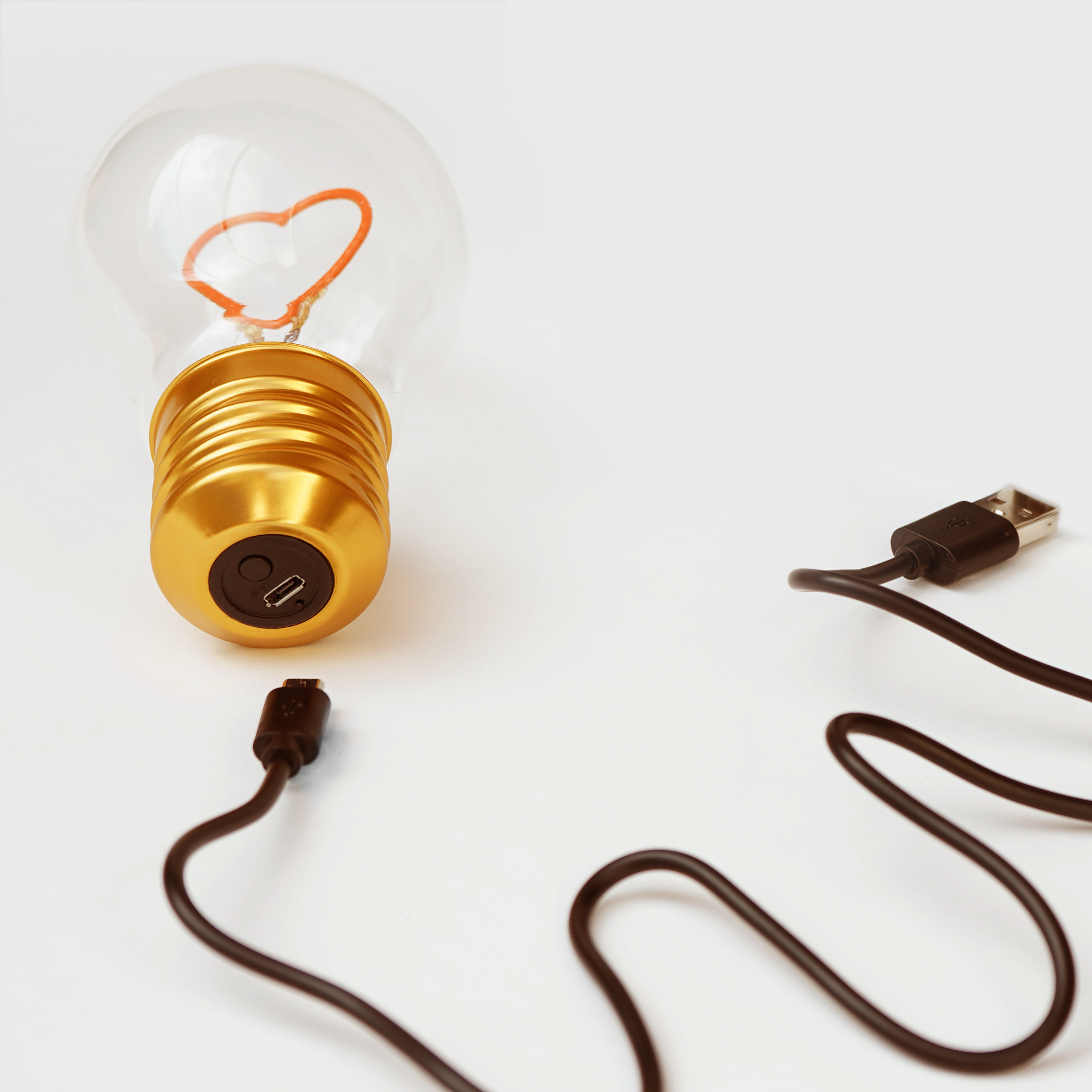 Cordless Heart Lightbulb
Battery powered, rechargeable and sexy.
USB Rechargeable internal battery.
Hold an illuminated lightbulb in your hands.
Heart shaped filament powered by battery.
Night light, table decoration, sexy thing.
No electric shocks / Just shocking pink.
No witchcraft / Just modern technology.
Glass & Metal / Quality look & feel.
6 hour battery life on a 1.5 hour charge.
This seemingly magic bulb lights up without plugging it in! Heart-shaped pink filament in glass. Our homage to the humble Edison lightbulb is cordless, rechargeable and beautiful. Recreates the classic look of old-school filament lamps with a warm pink heart. Stand alone light bulb. Looks and feels identical to the iconic filament bulb, but does not not need to be attached to a lamp or require plugging in. Power-cord free, rechargeable and portable. Timeless and beautiful with a sexy twist. We have used tiny LEDs to recreate the look and feel of a traditional Edison bulb with a shocking pink, heart shaped filament. Powered by an internal battery with a 6 hour life on a 1.5 hour charge. If Edison could see this, he would be turning in his grave.

A small note on safety - this light bulb cannot (even accidentally) be screwed into a mains light fitting, we have designed it specifically to be slightly too large to fit.
Designed and made by Suck UK
65 x 120 x 65mm | 99g
The designer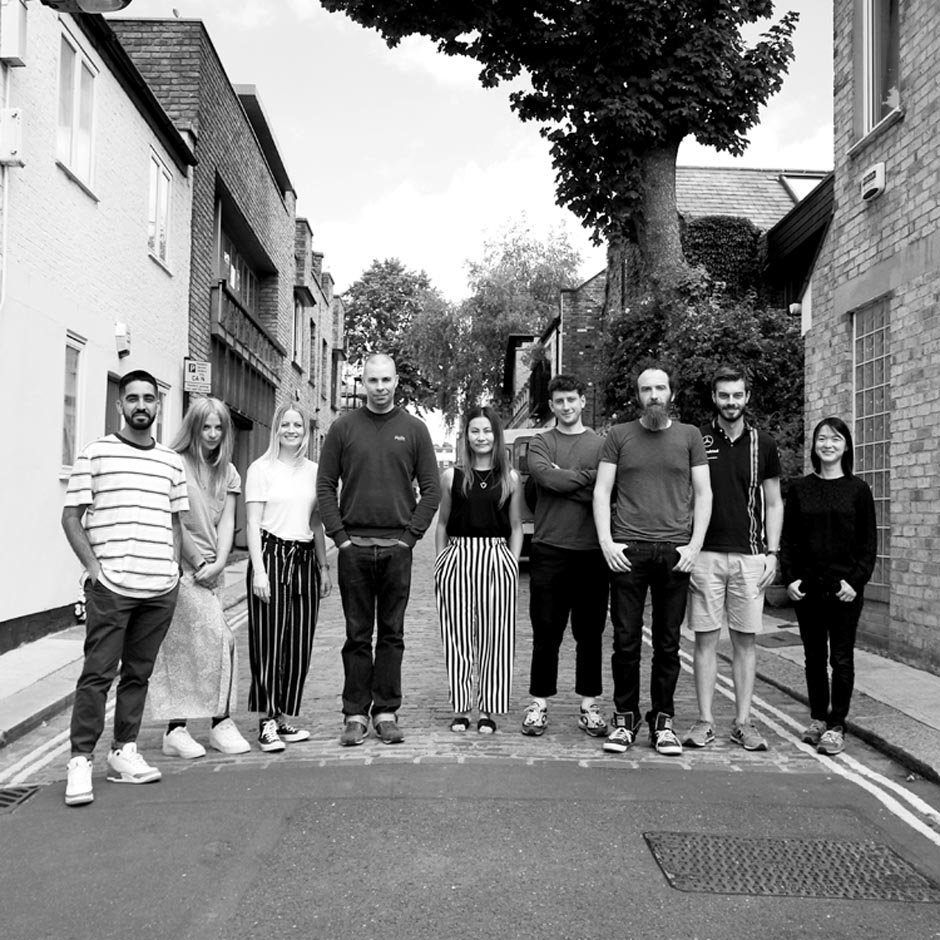 Suck UK Design Team
Mark E Smith once said "if it's me and your granny on bongos, it's the Fall". It's a lot like that here - if it's Sam & Jude and a revolving team of talented creatives, it's Suck UK. From the inception of the company in 1999 Sam & Jude have been the constant driving creative force, but none of that would be possible without a great team of designers and developers who turn these ideas into something great. Once a Sucker always a Sucker.