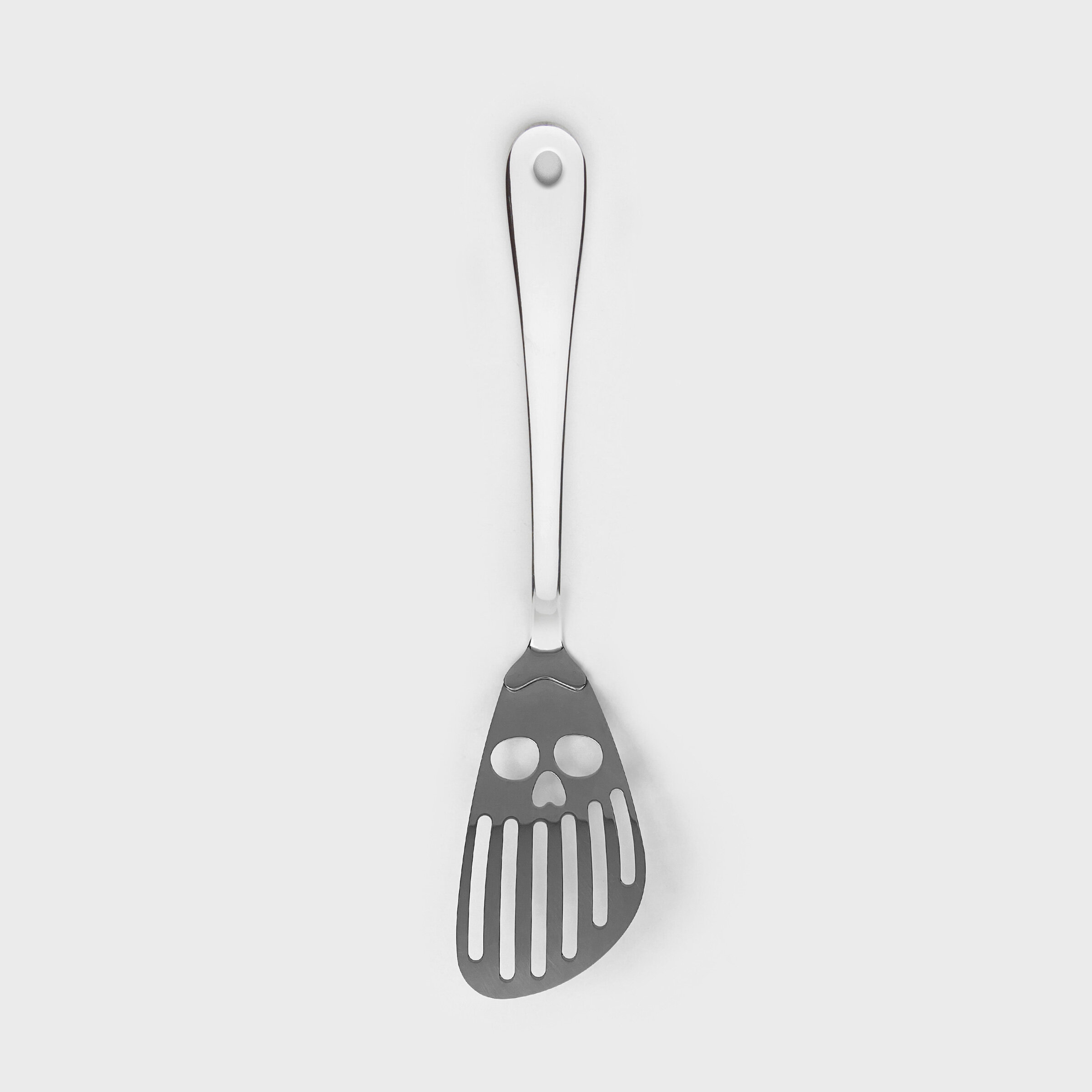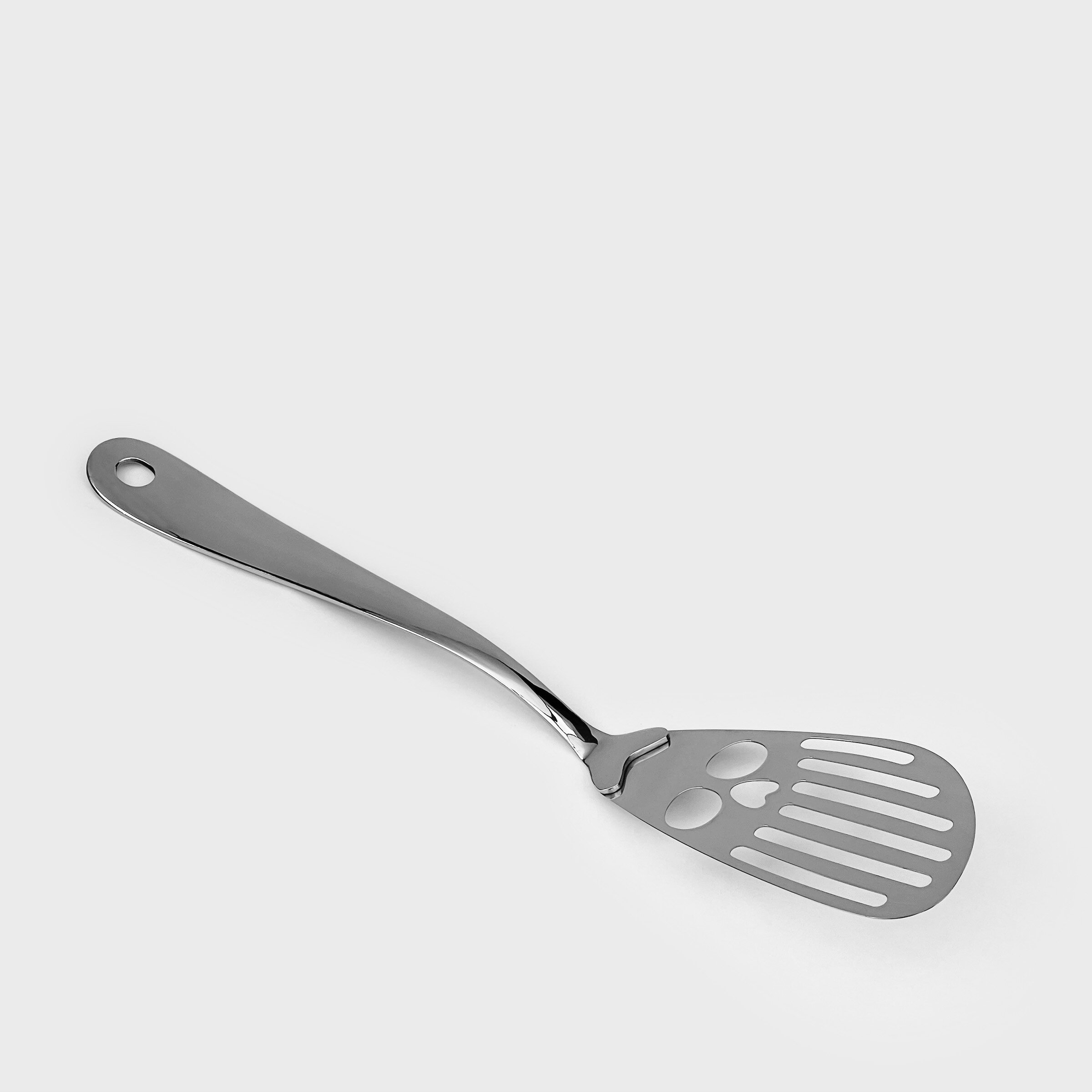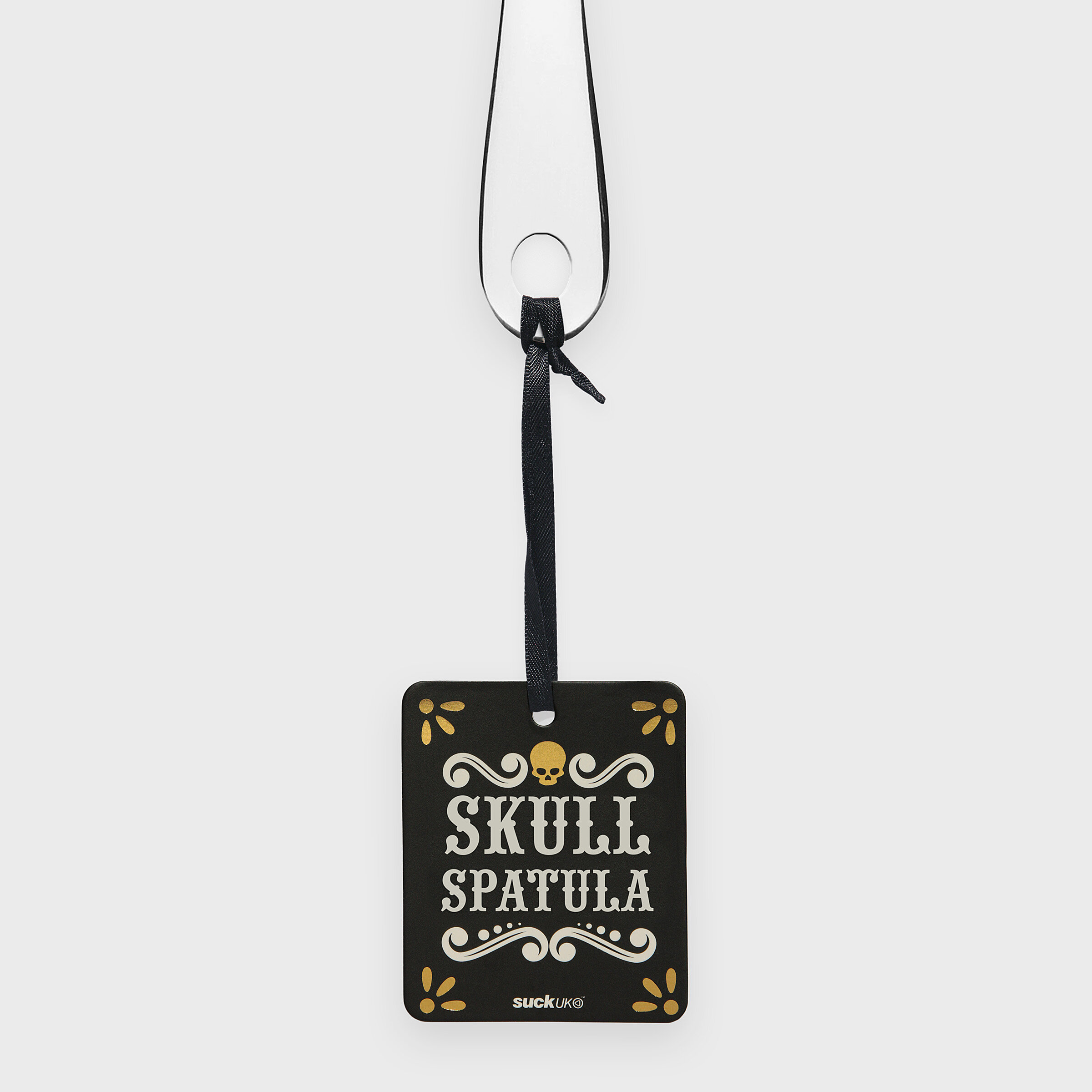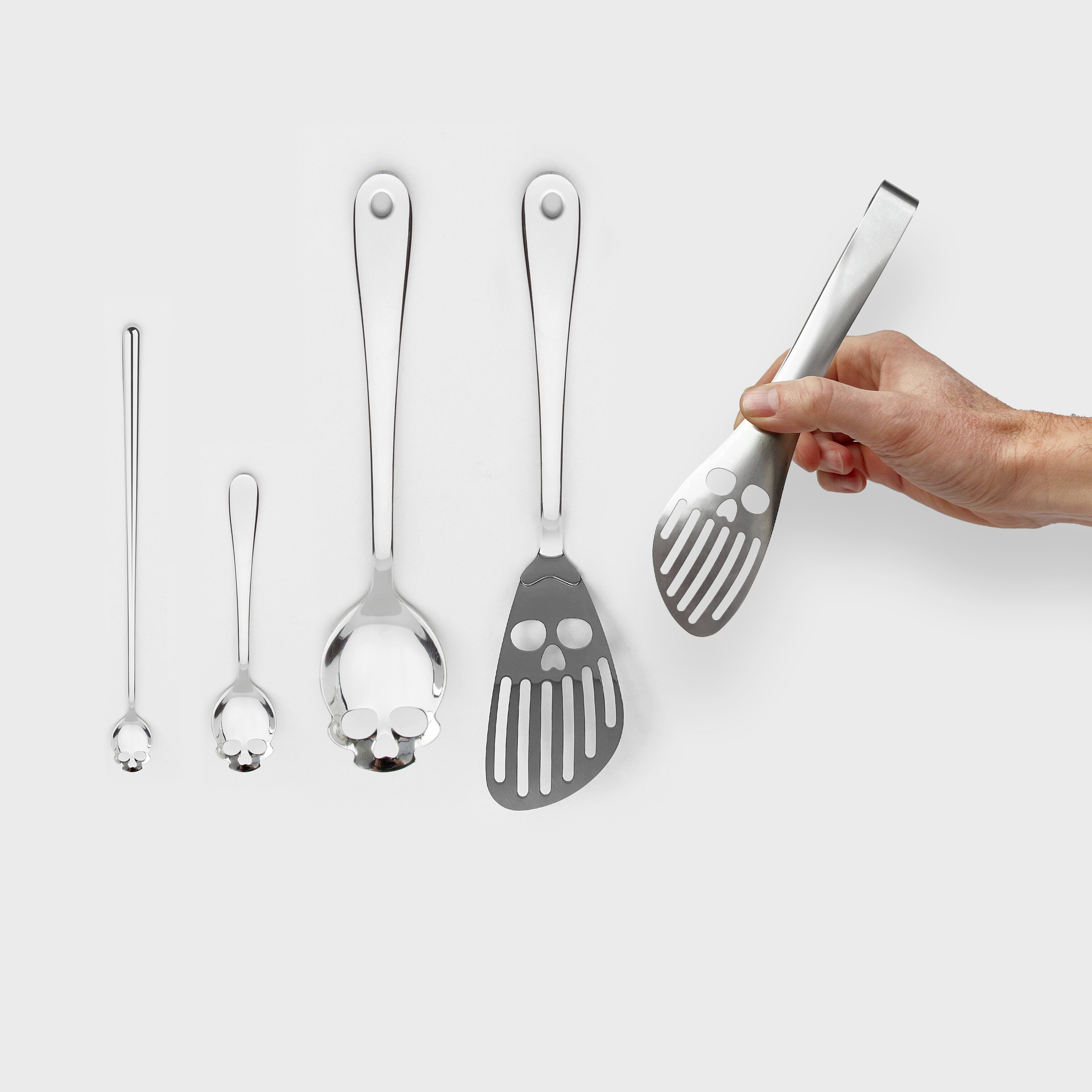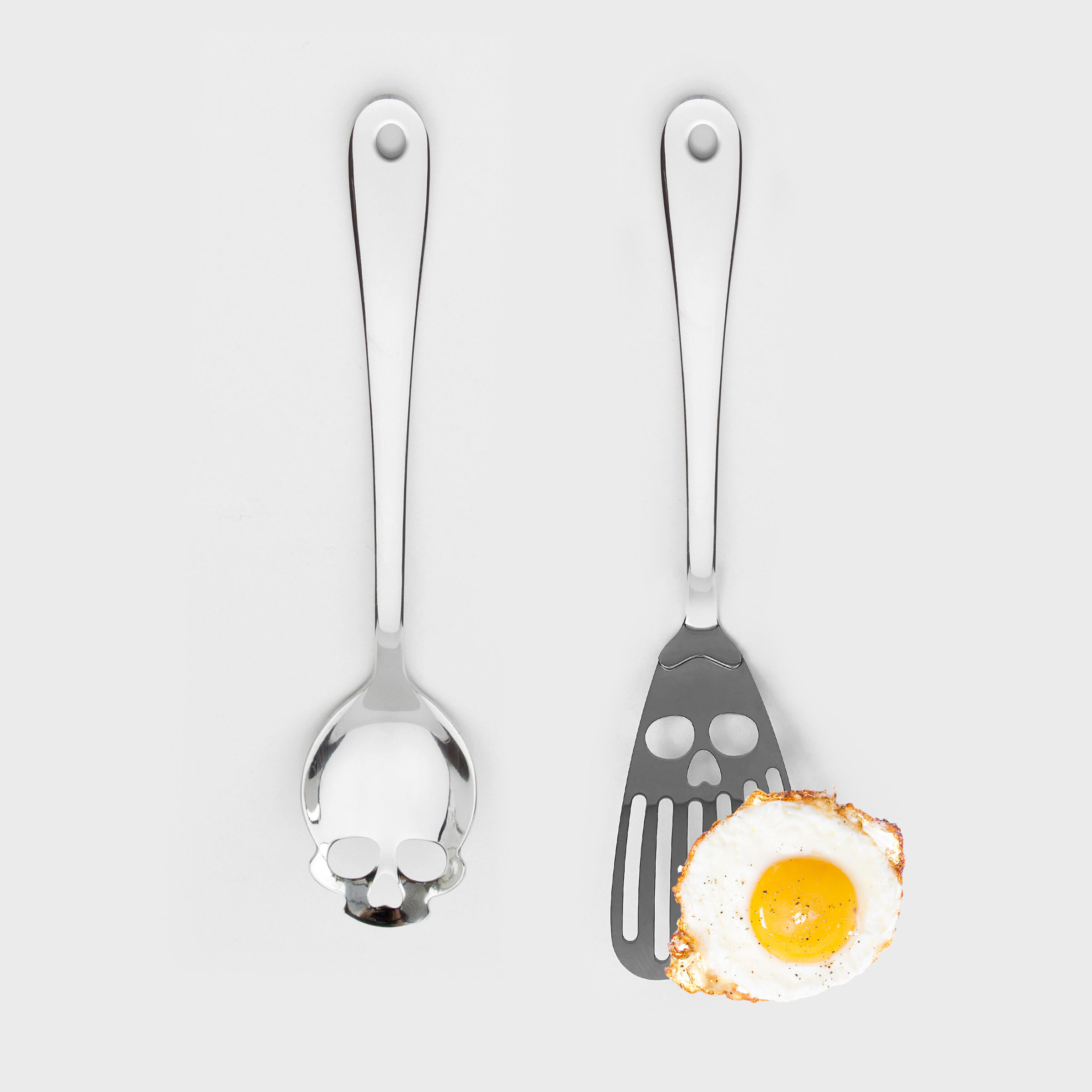 Skull Kitchen Spatula
Skull faced stainless steel cooking utensil.
Essential kitchen tool, for flipping and turning.
Slotted openings form 'teeth' of a skull face!
Long, thin, flexible head easily slides under food.
Polished high-grade stainless steel.
Dishwasher safe | Food grade | Hangable.
Ideal gift for tough talking chefs.
Plastic free product and packaging.
Remind your friends what a bad-ass chef you are. Skull spatula adds character to this most essential kitchen tool. Flexible 0.8mm "sprung" Stainless Steel flipper easily slides under food. Comfortable Stainless Steel handle with convenient hanging hole. Riveted construction. The 2 part design allows for a thin, yet strong flipper (often referred to as a "fish spatula". Flip and remove eggs, pancakes, burgers, and countless other uses. A good metal spatula is an essential component of any cook's toolkit. 34cm (13") long.
Designed and made by Suck UK
72 x 340 x 70mm | 0.1Kg
The designer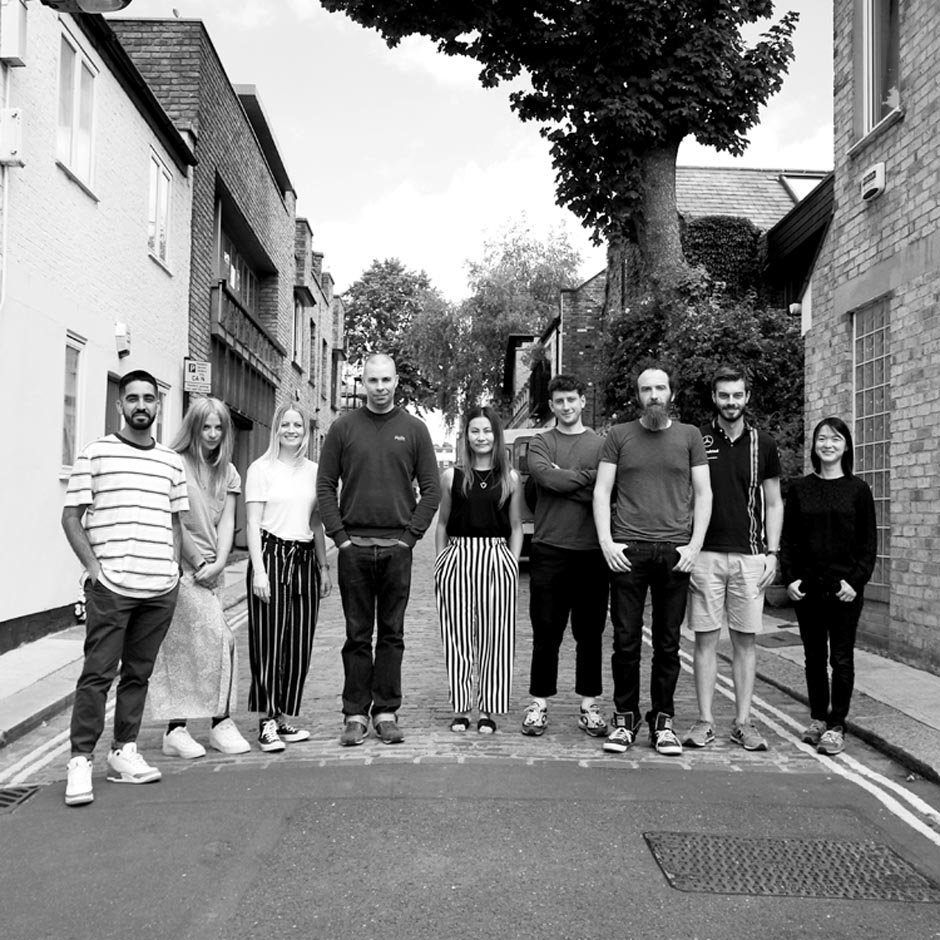 Suck UK Design Team
Mark E Smith once said "if it's me and your granny on bongos, it's the Fall". It's a lot like that here - if it's Sam & Jude and a revolving team of talented creatives, it's Suck UK. From the inception of the company in 1999 Sam & Jude have been the constant driving creative force, but none of that would be possible without a great team of designers and developers who turn these ideas into something great. Once a Sucker always a Sucker.