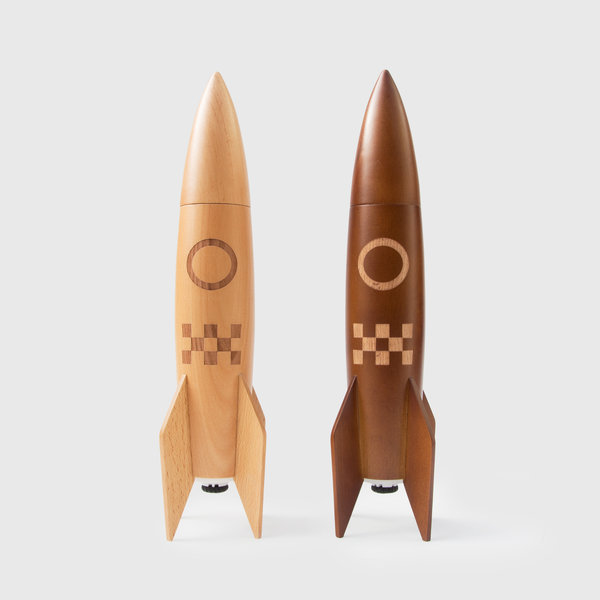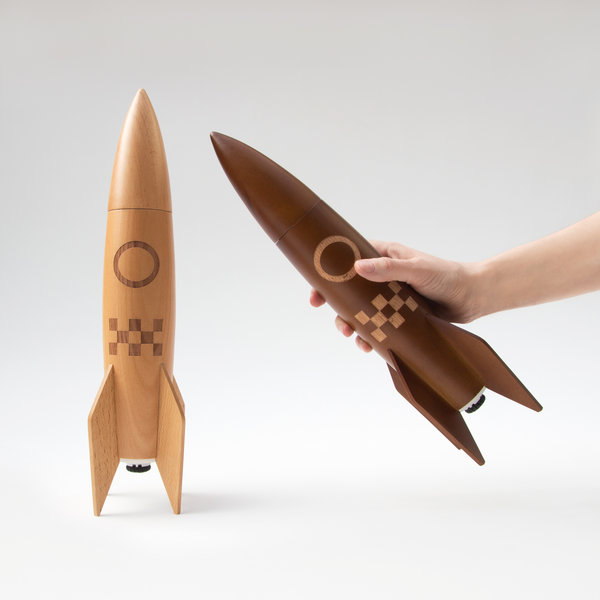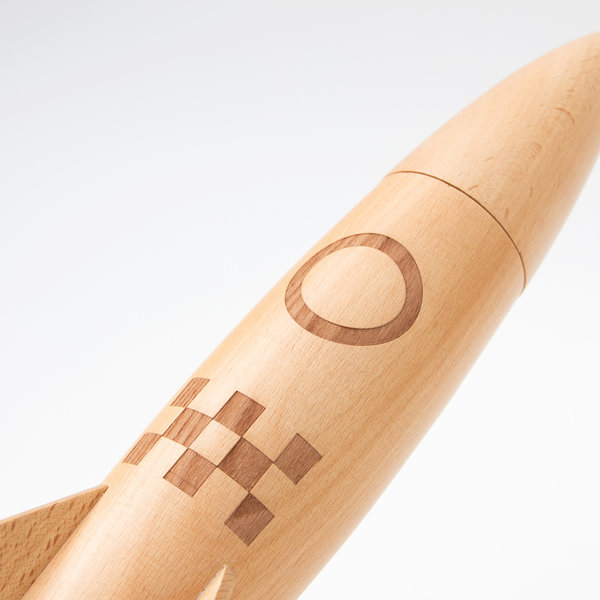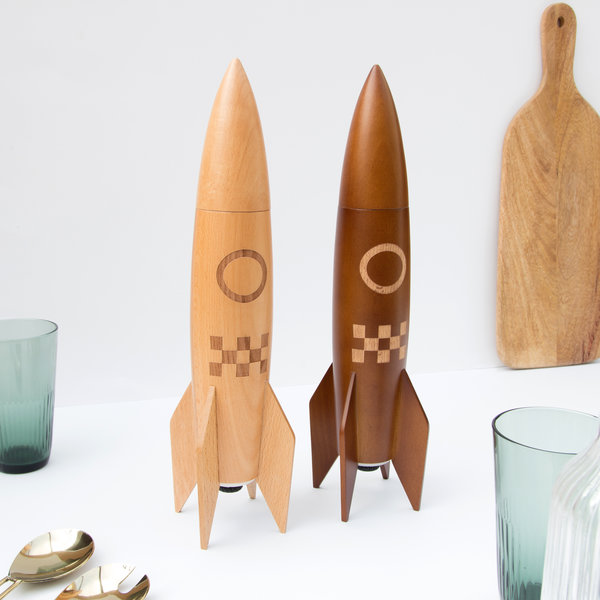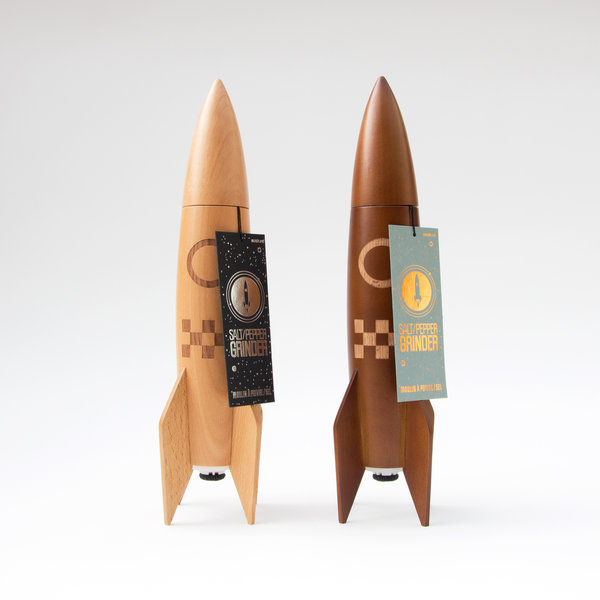 Rocket Salt & Pepper Mill
Really big wooden grinders
100% beech wood salt & pepper grinder.
14" / 36cm tall
High quality ceramic mechanisms for a reliably great grind.
New engraved design for 2019
Adjustable, choose exactly how fine or course you want your grind.
Turn your kitchen table into Cape Canaveral. Salt & pepper mills in the form of classic, sculptural space rockets. 14" (36cm) tall and made from solid beech wood. Ceramic mechanisms provides the best performance and a simple twist adjustment sets the coarseness of your grind. Fresh ground condiments make your food taste out of this world. A great gift for seasoned space travellers and gastronomical adventurers.
Designed and made by Suck UK
105 x 360 x 105mm | 0.5Kg
The designer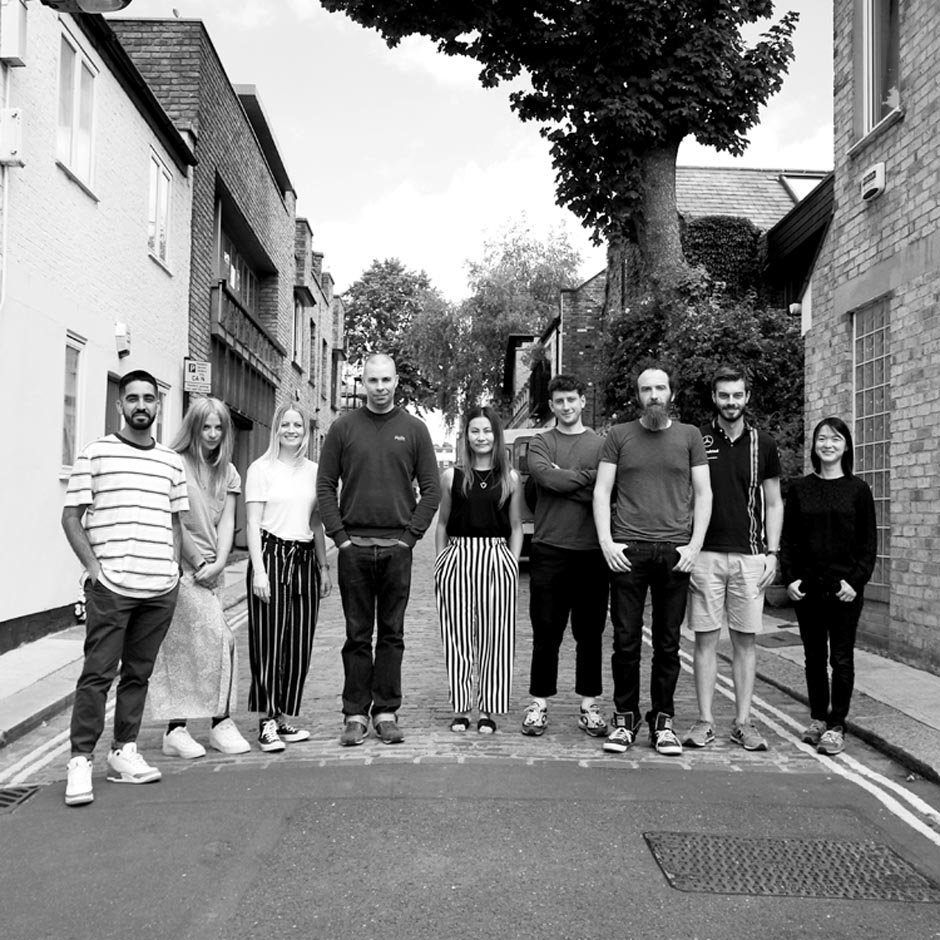 Products by Suck UK Design Team made by Suck UK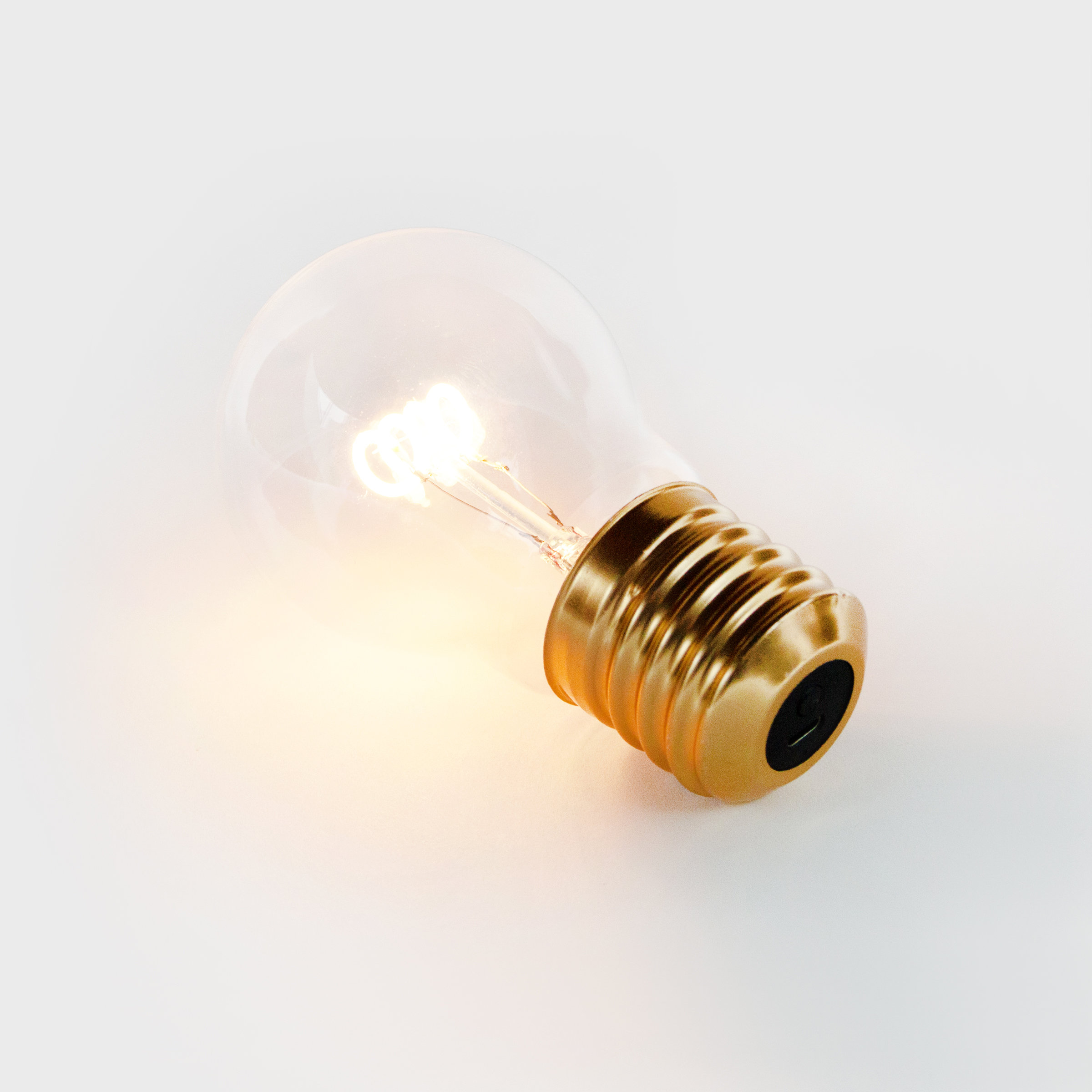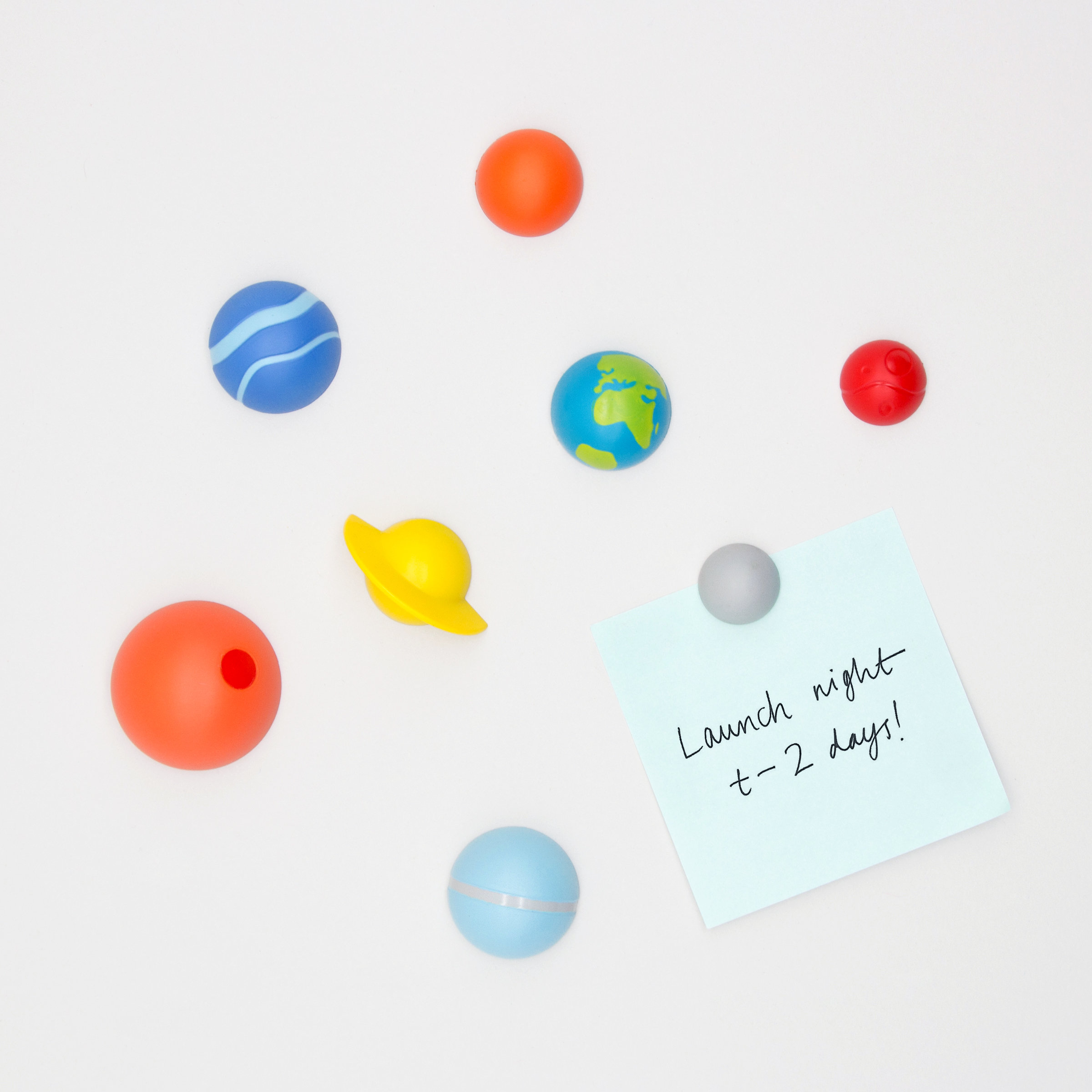 Solar System Fridge Magnets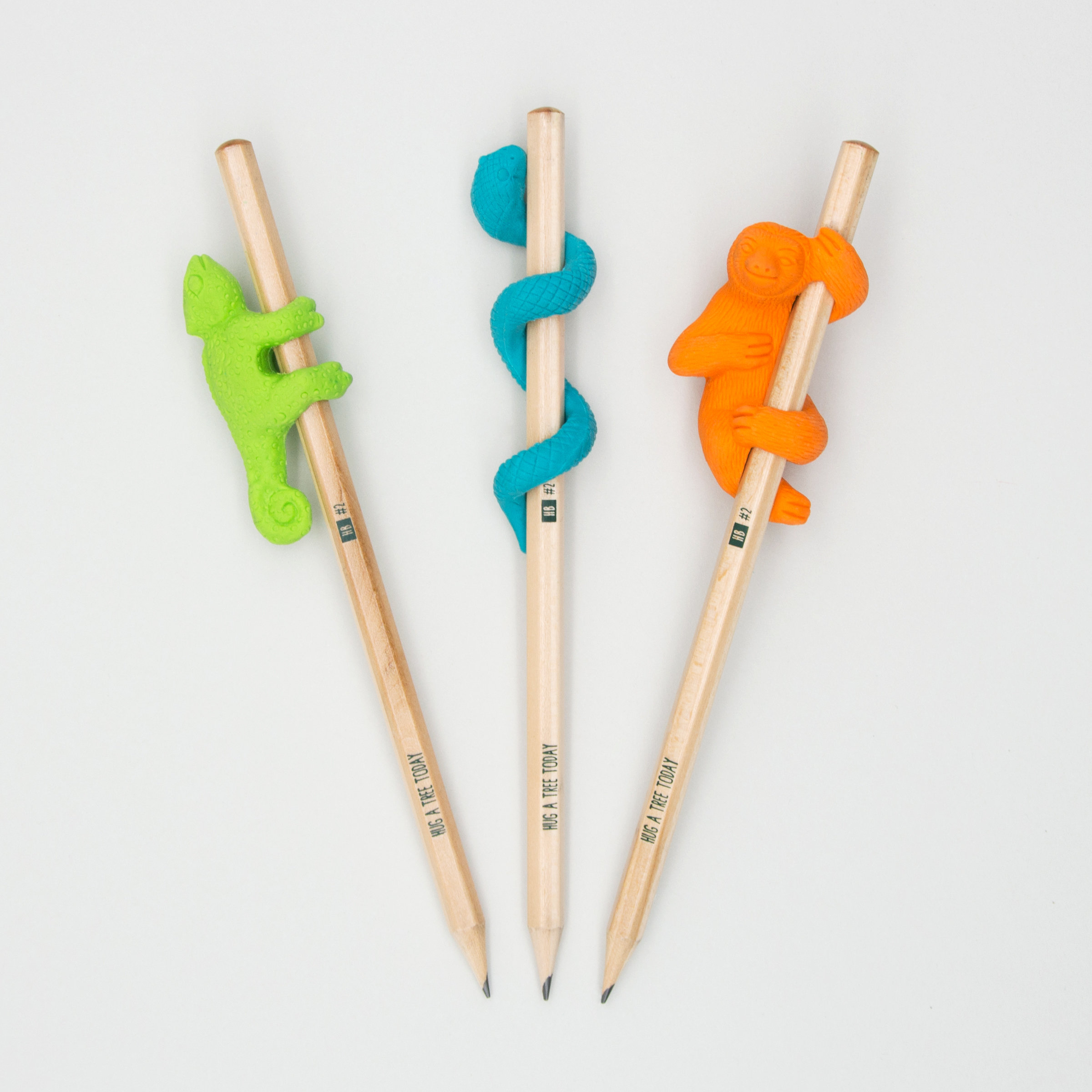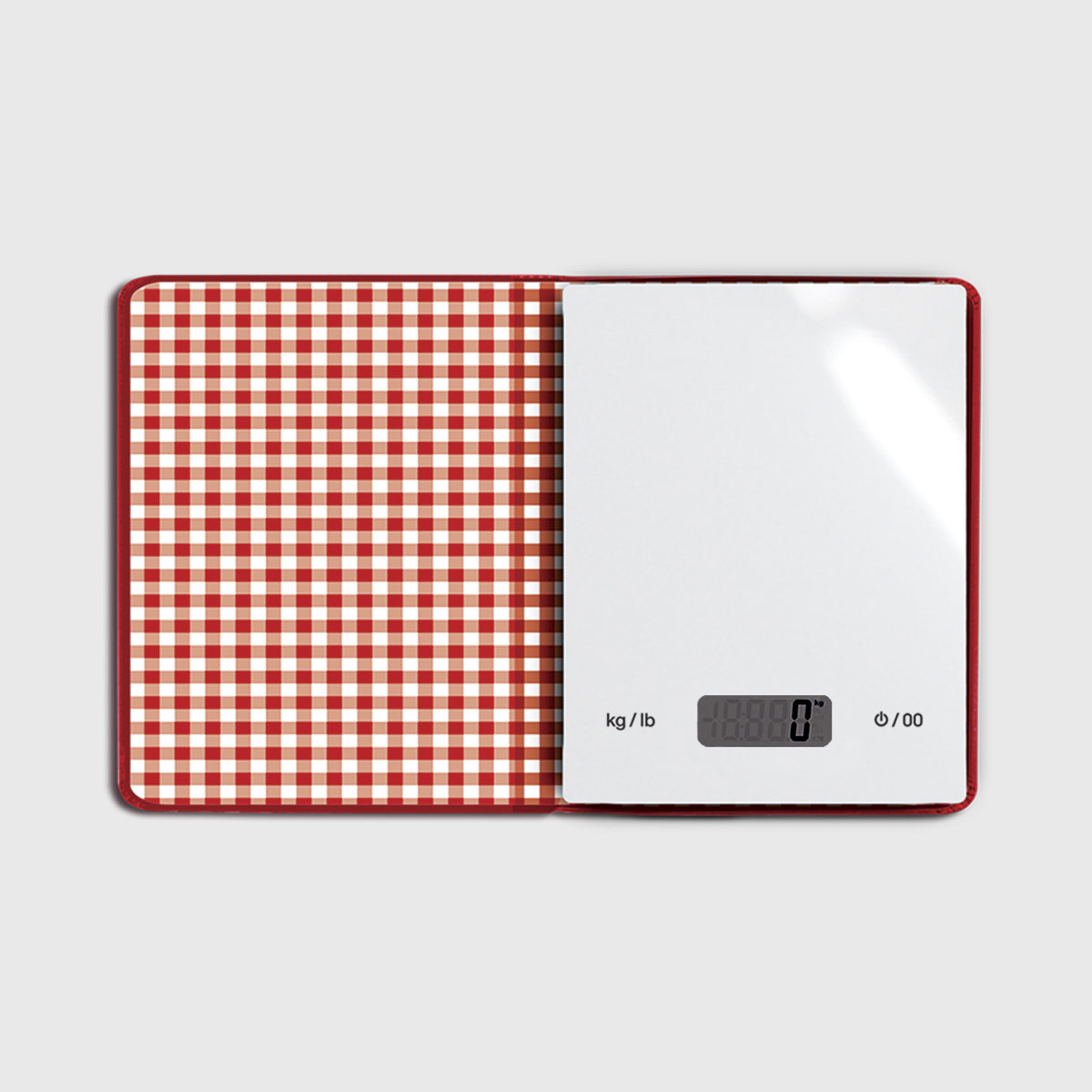 Cook's Book Kitchen Scales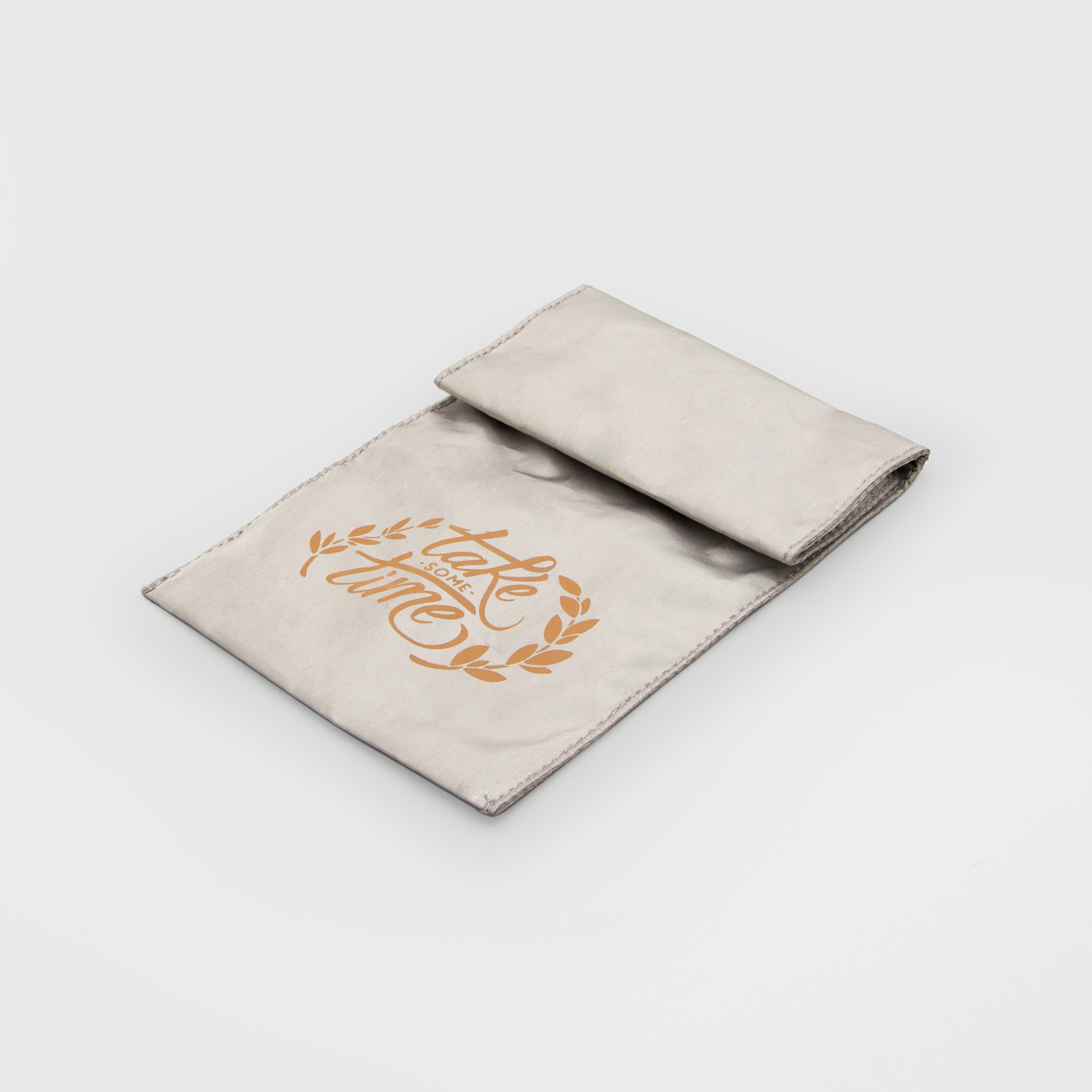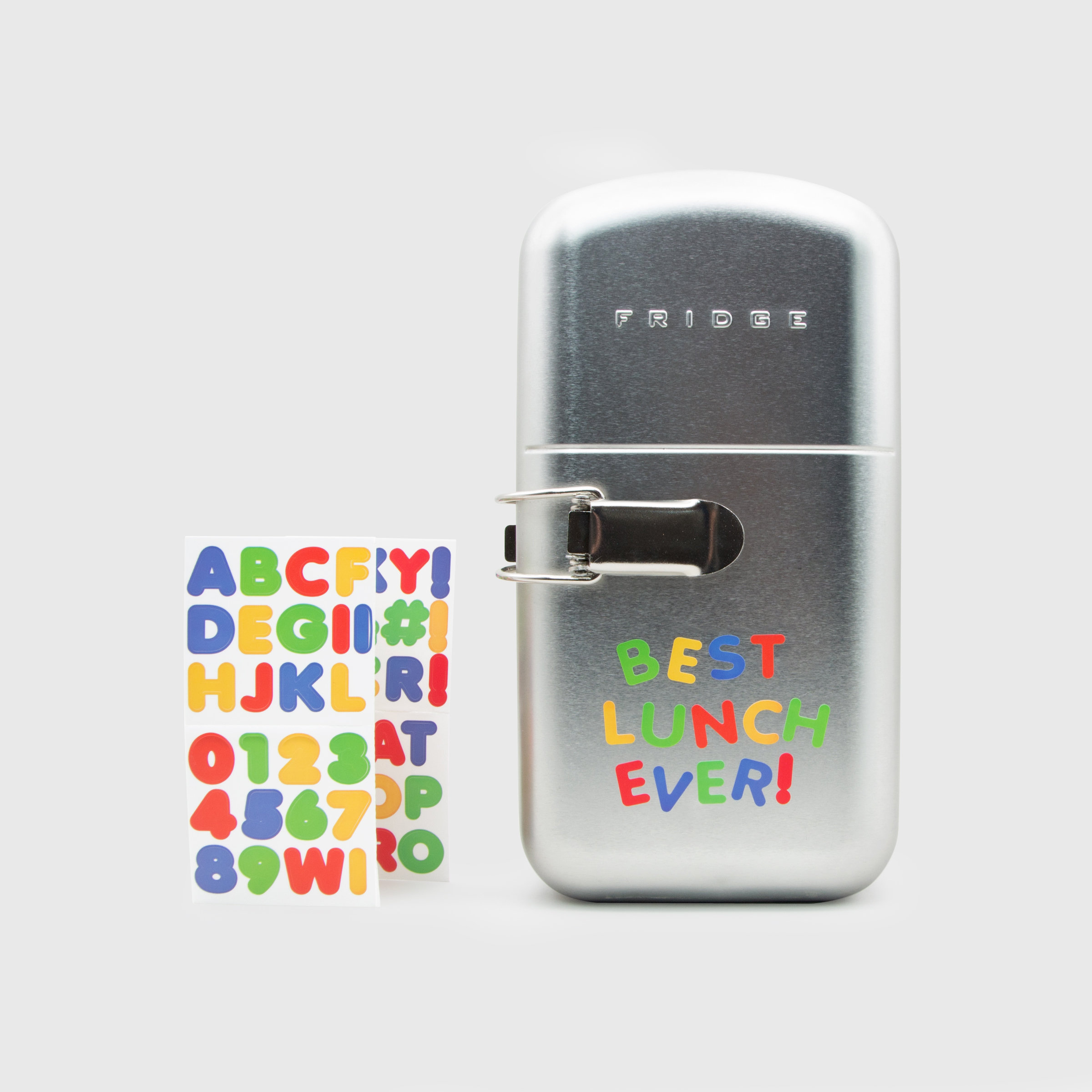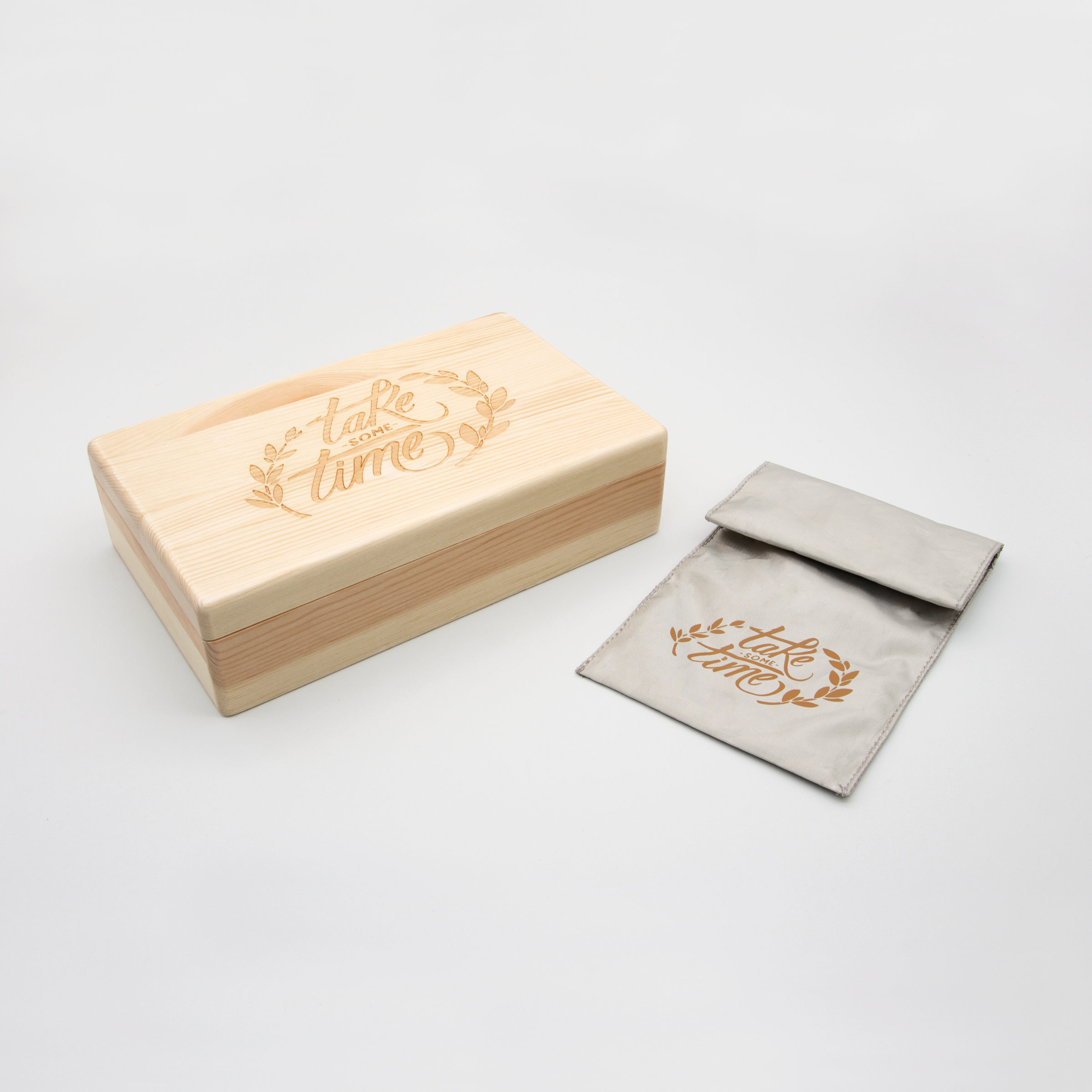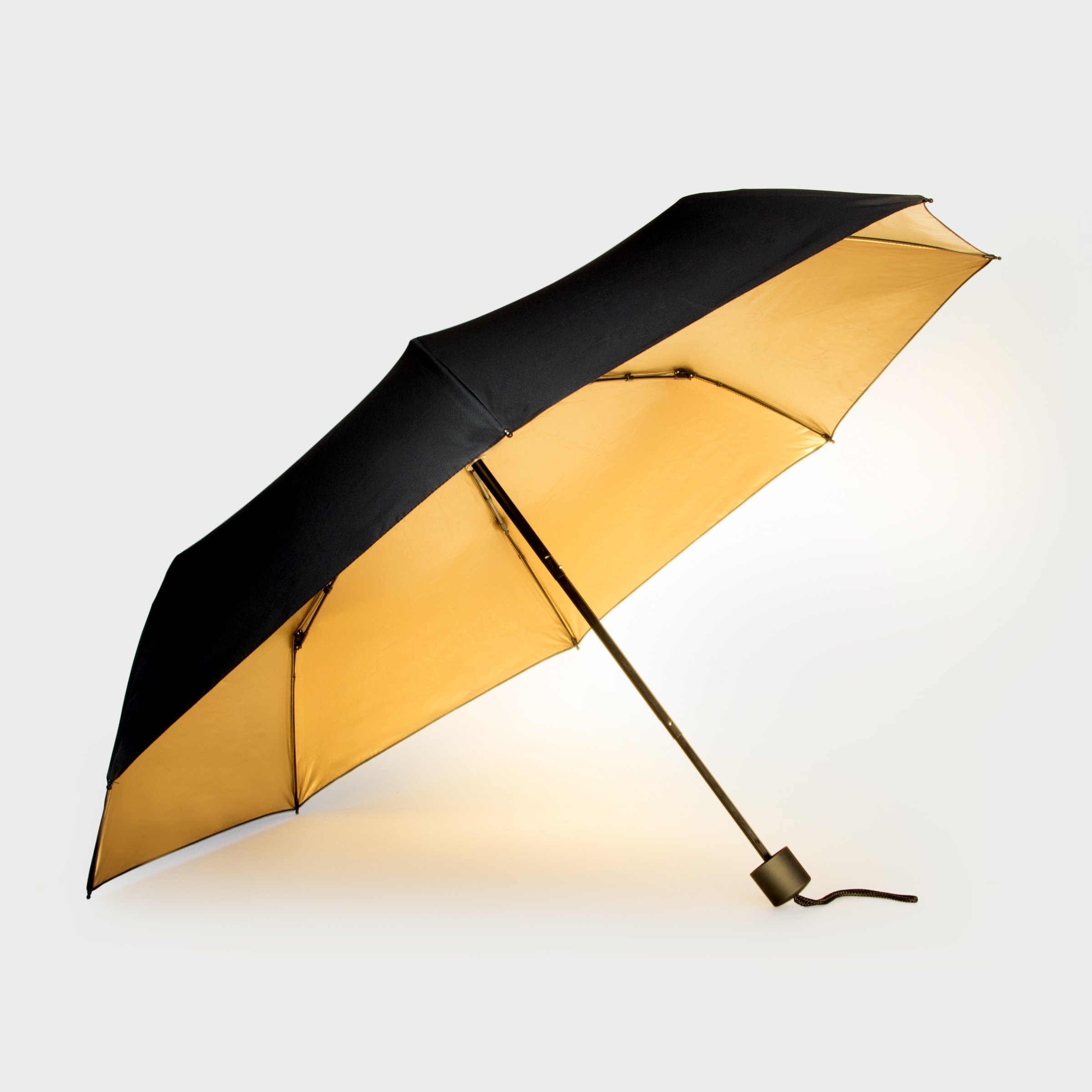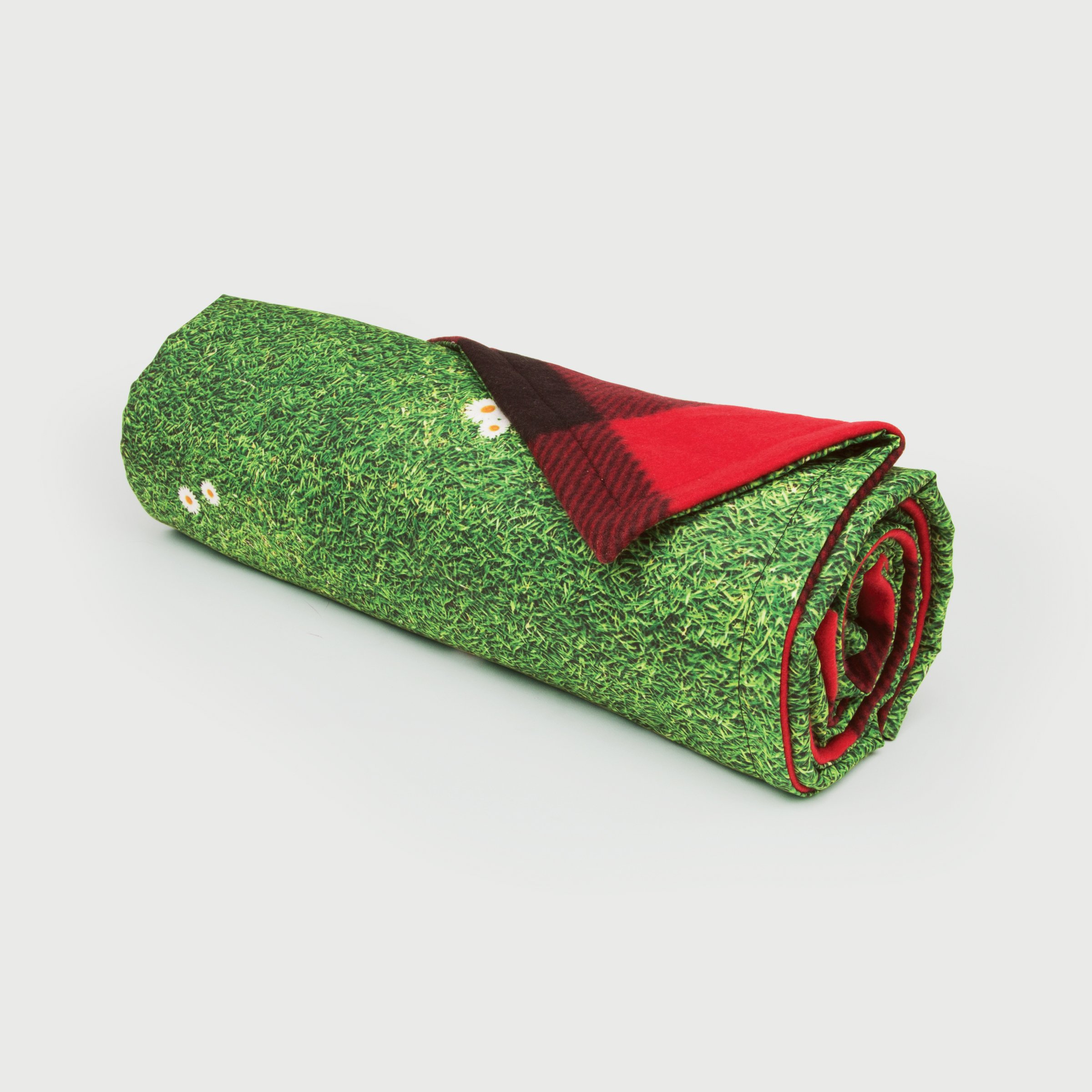 Indoor Picnic Blanket
$35.00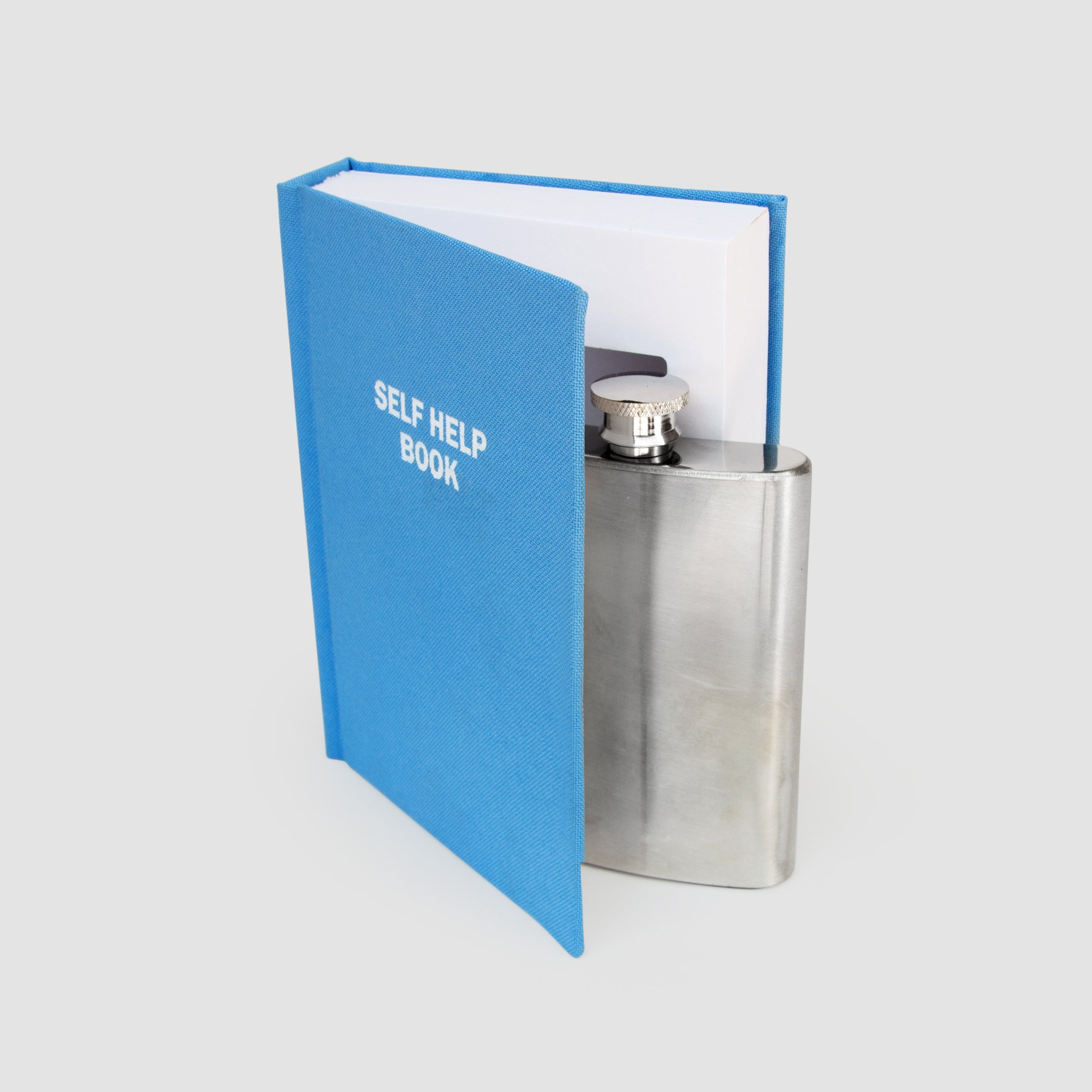 Self Help Flask In A Book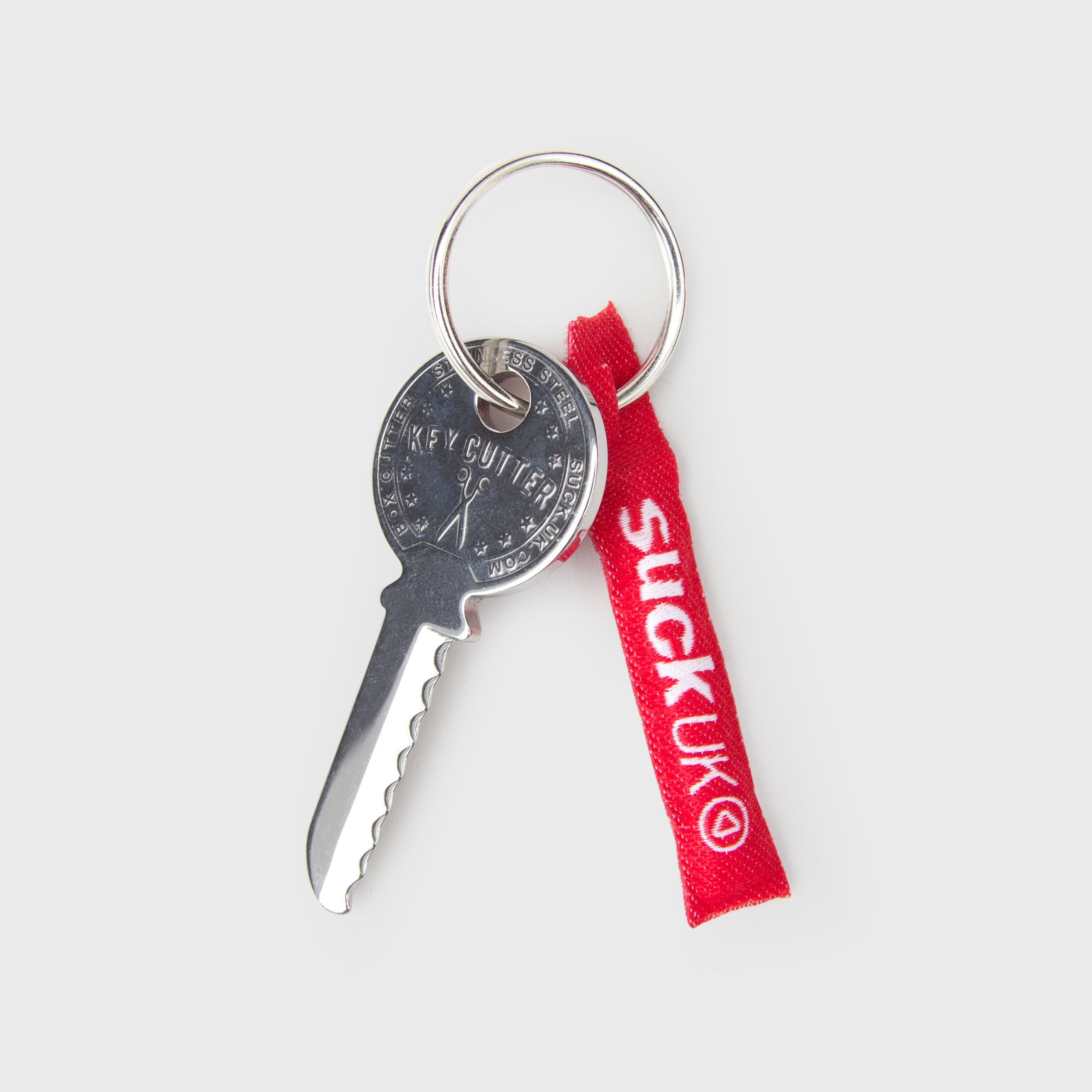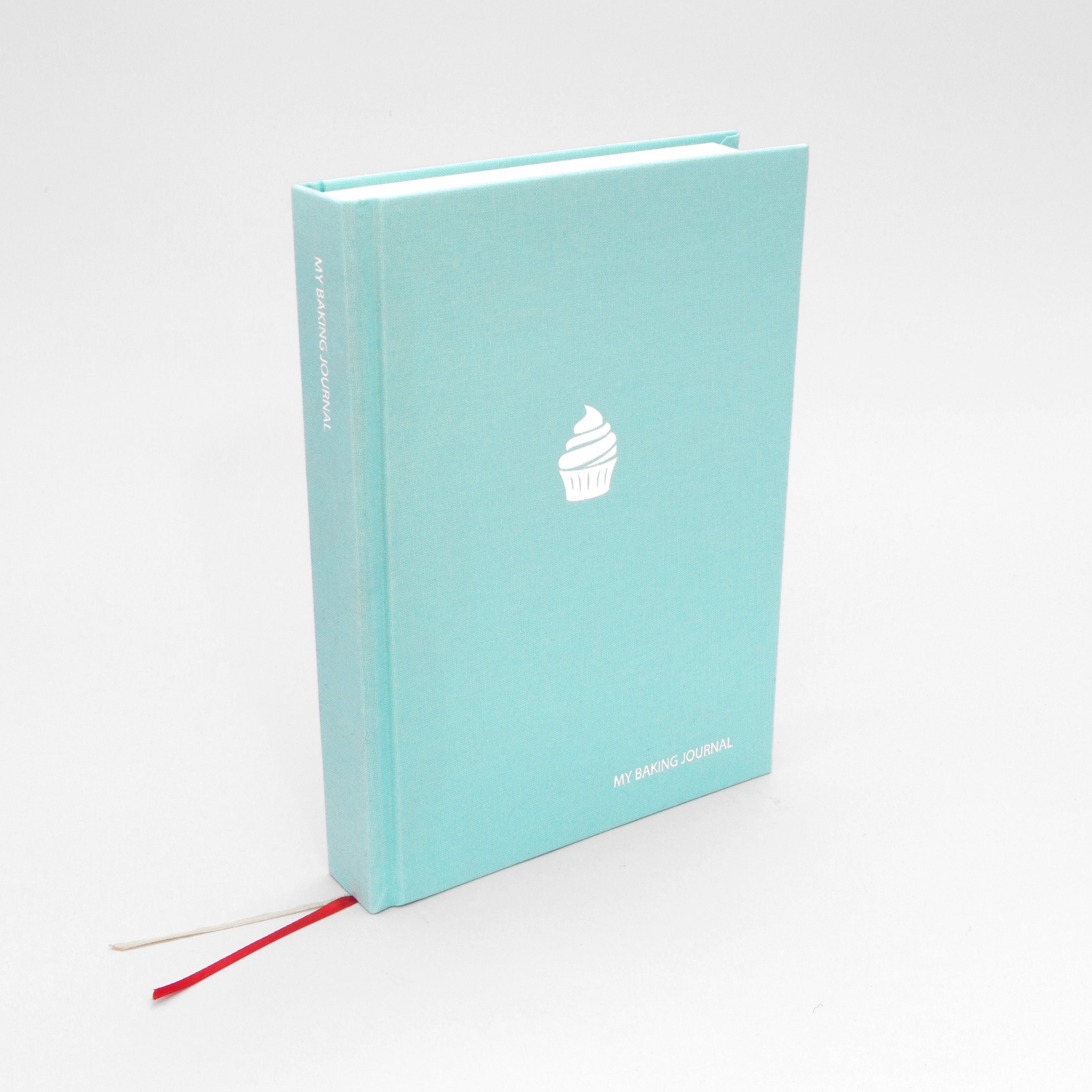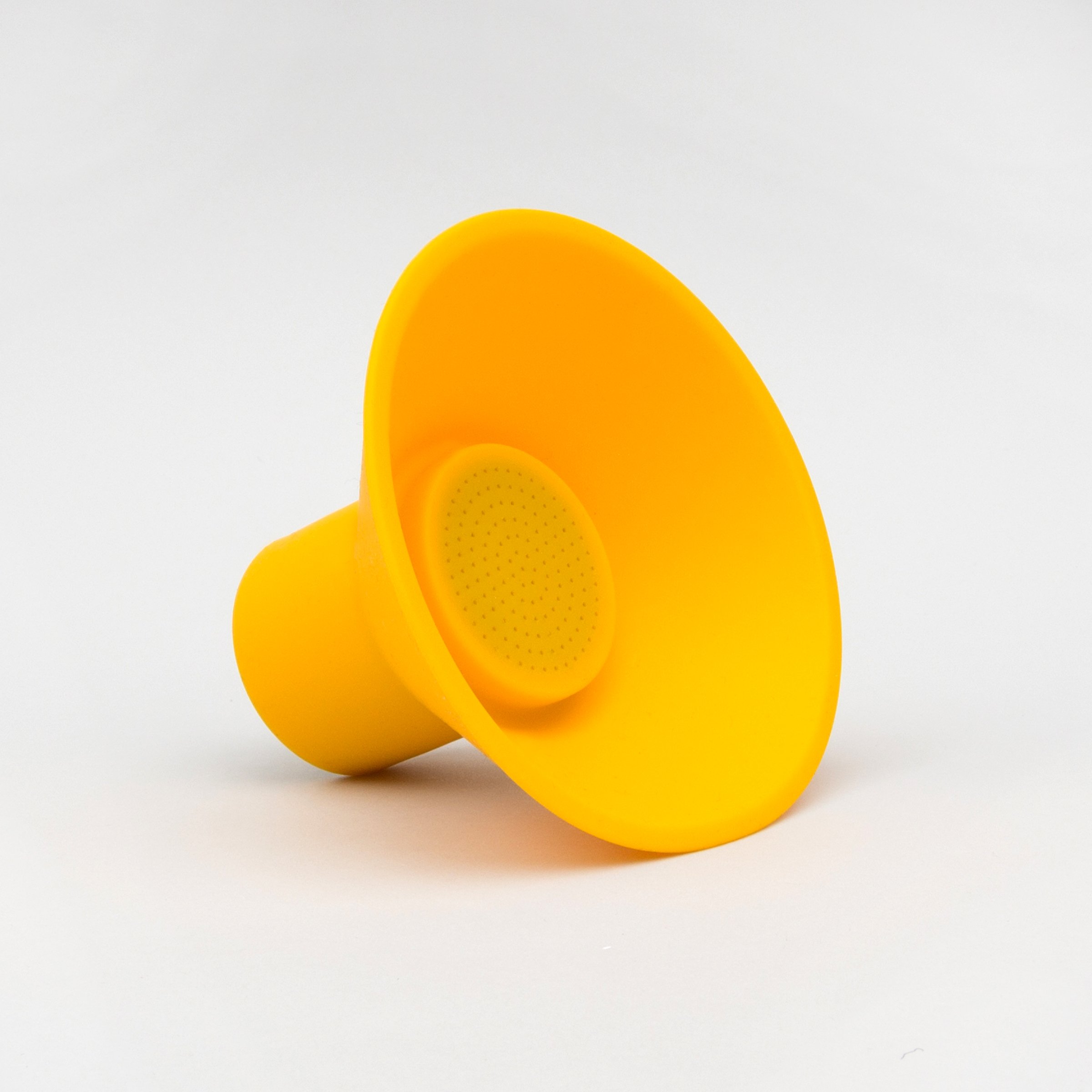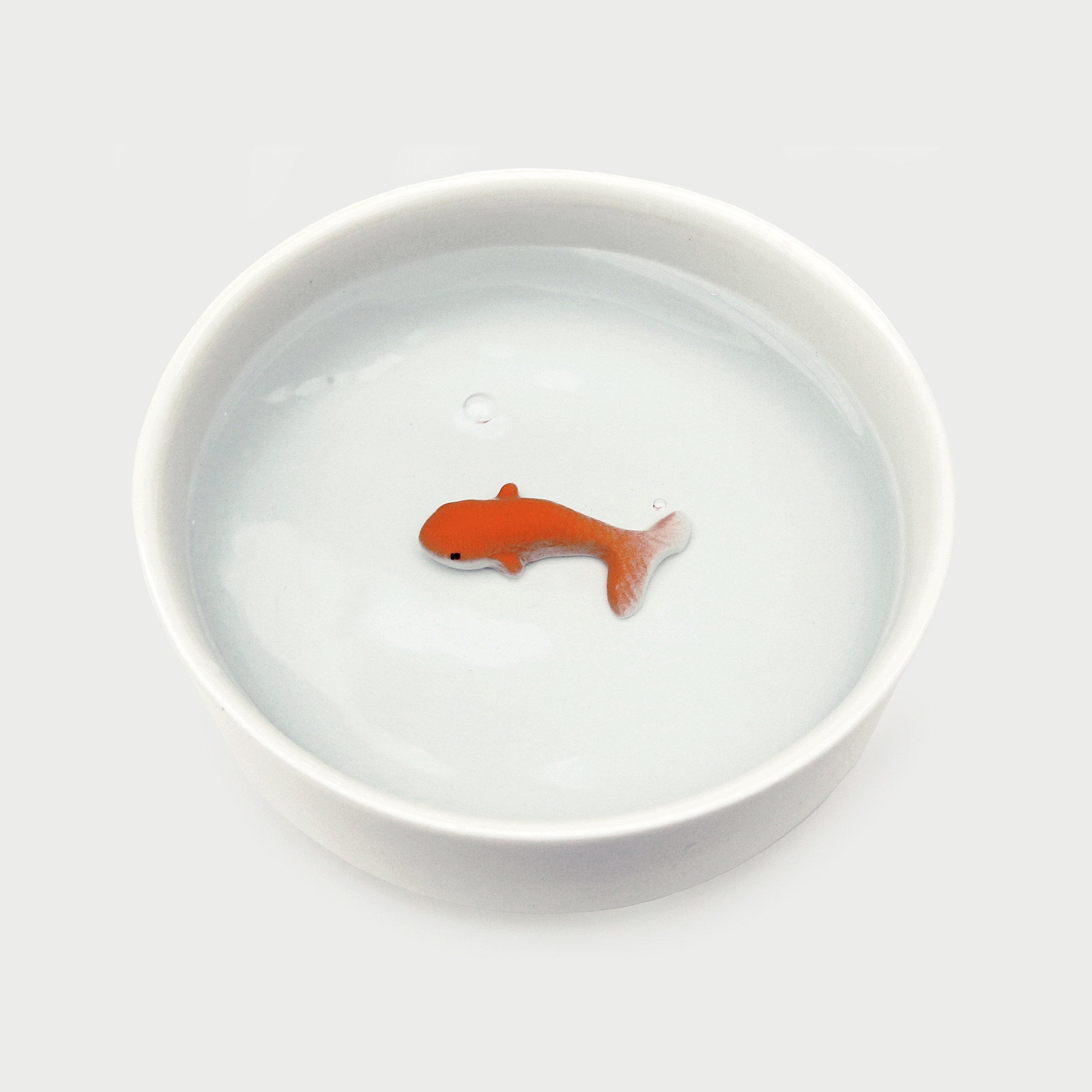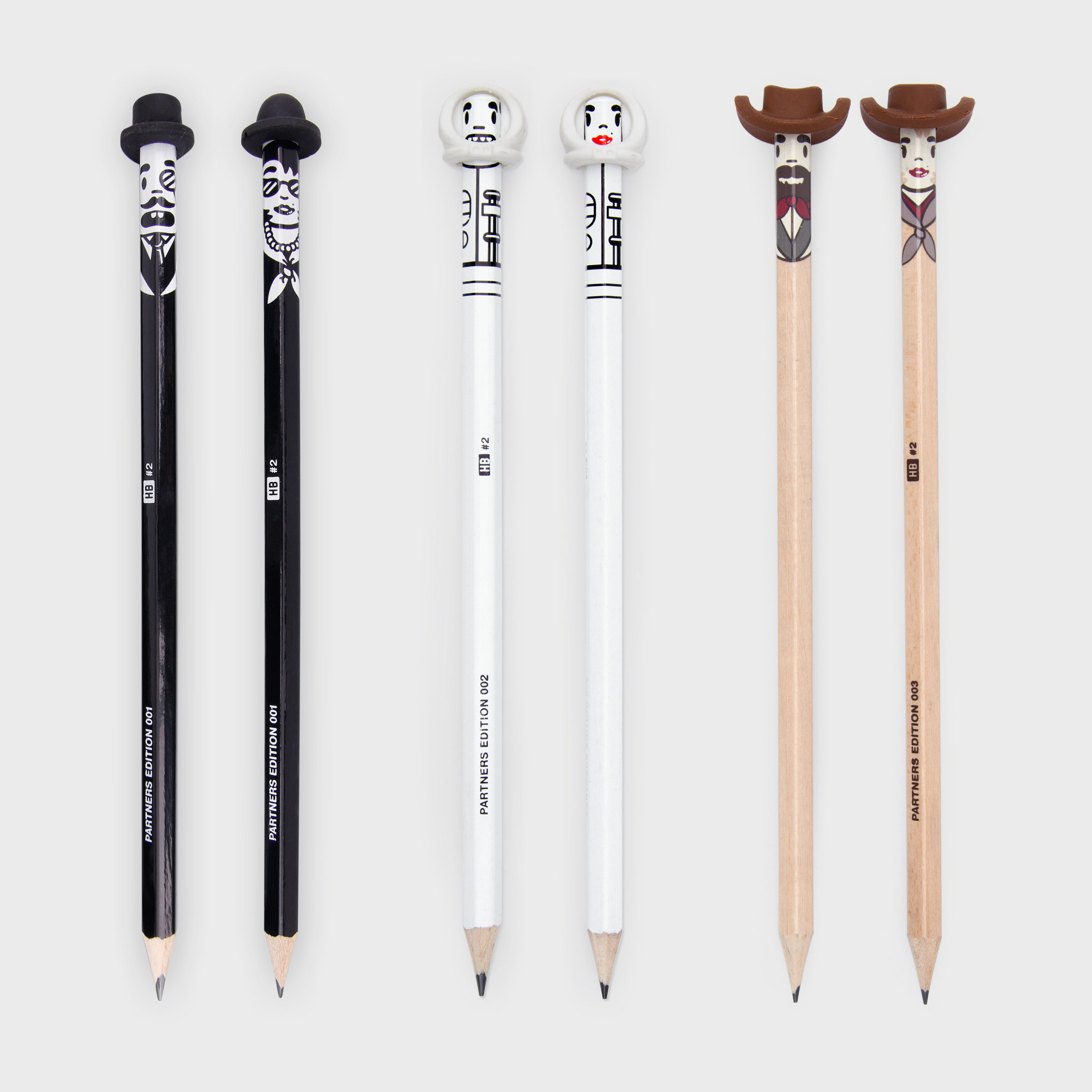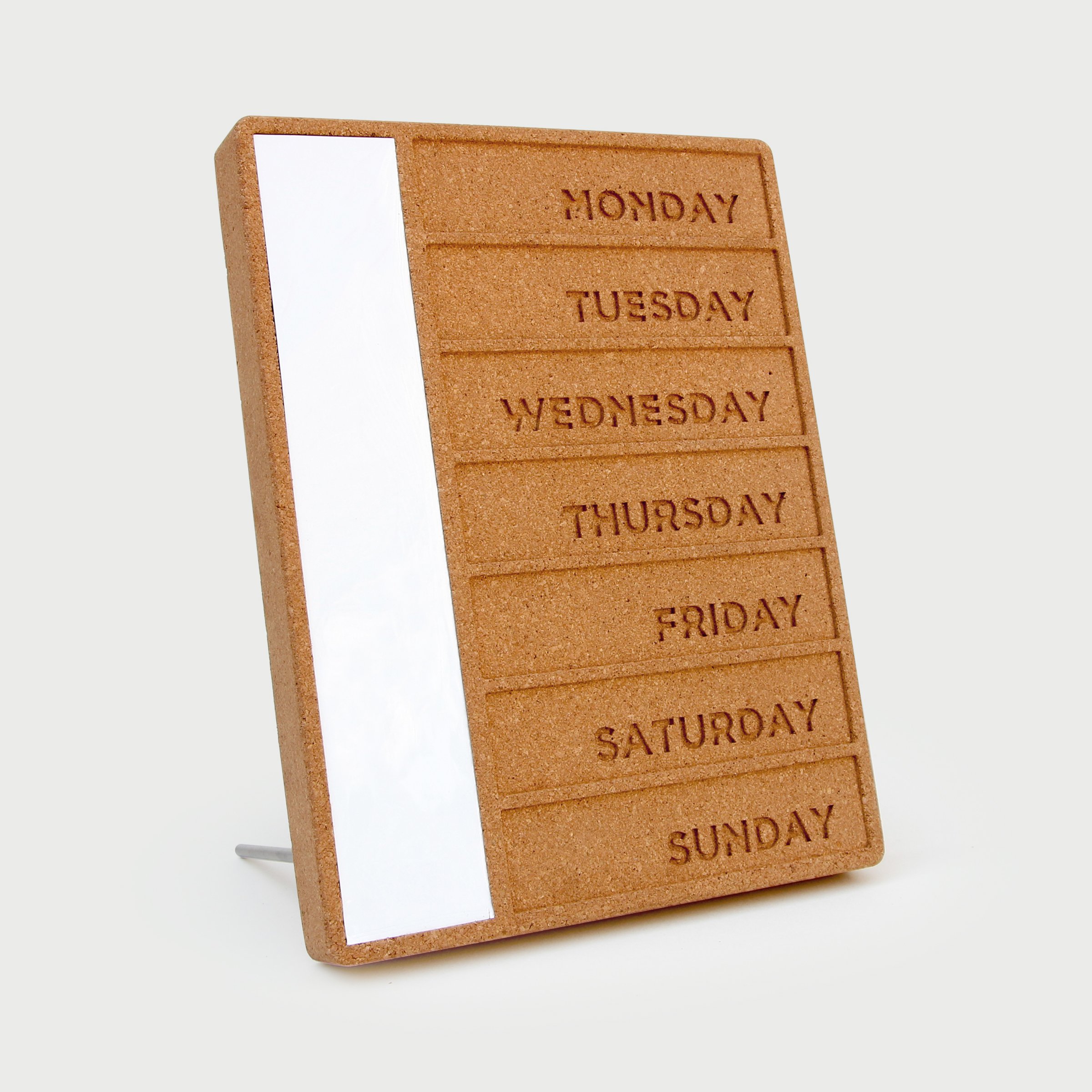 Cork Weekday Planner
$25.00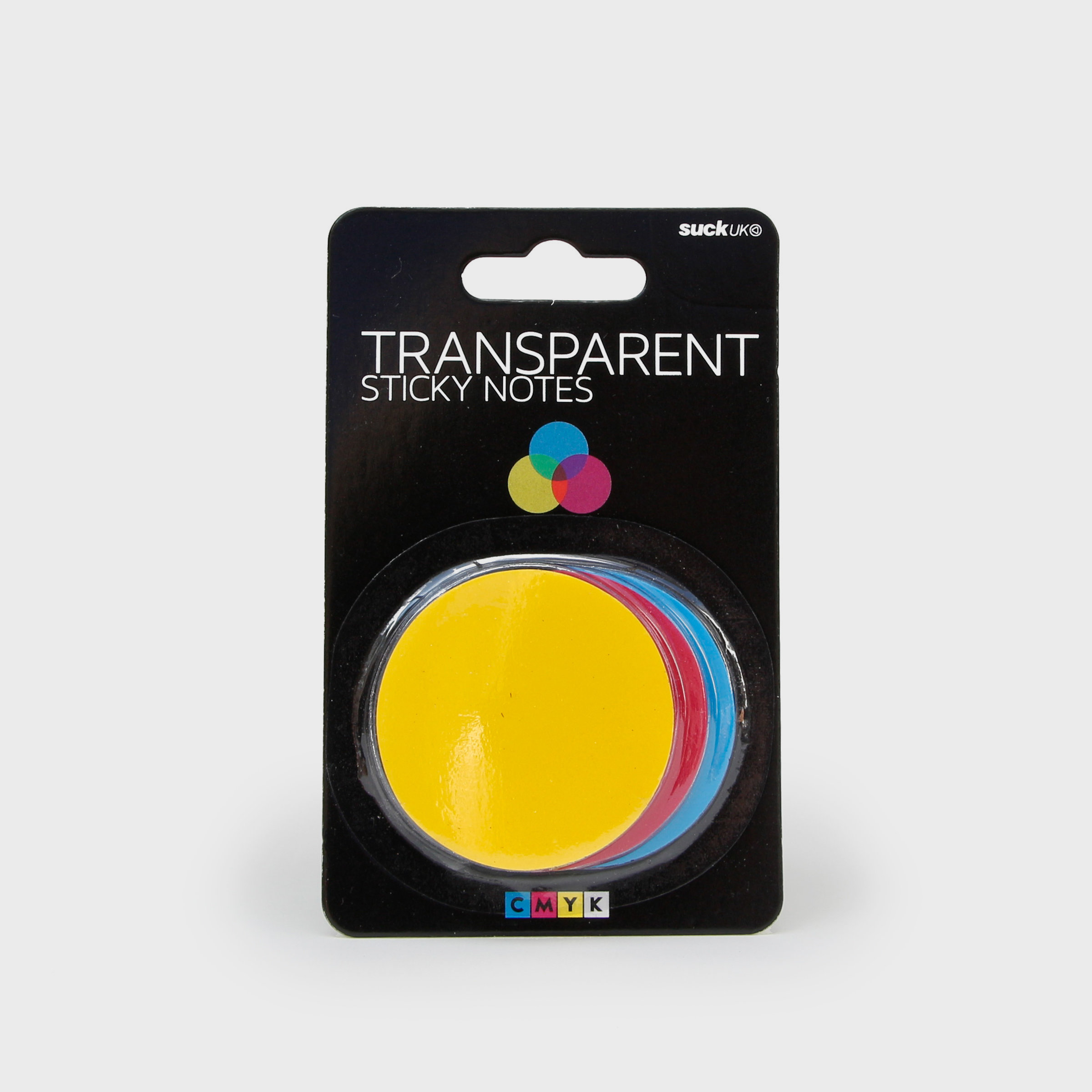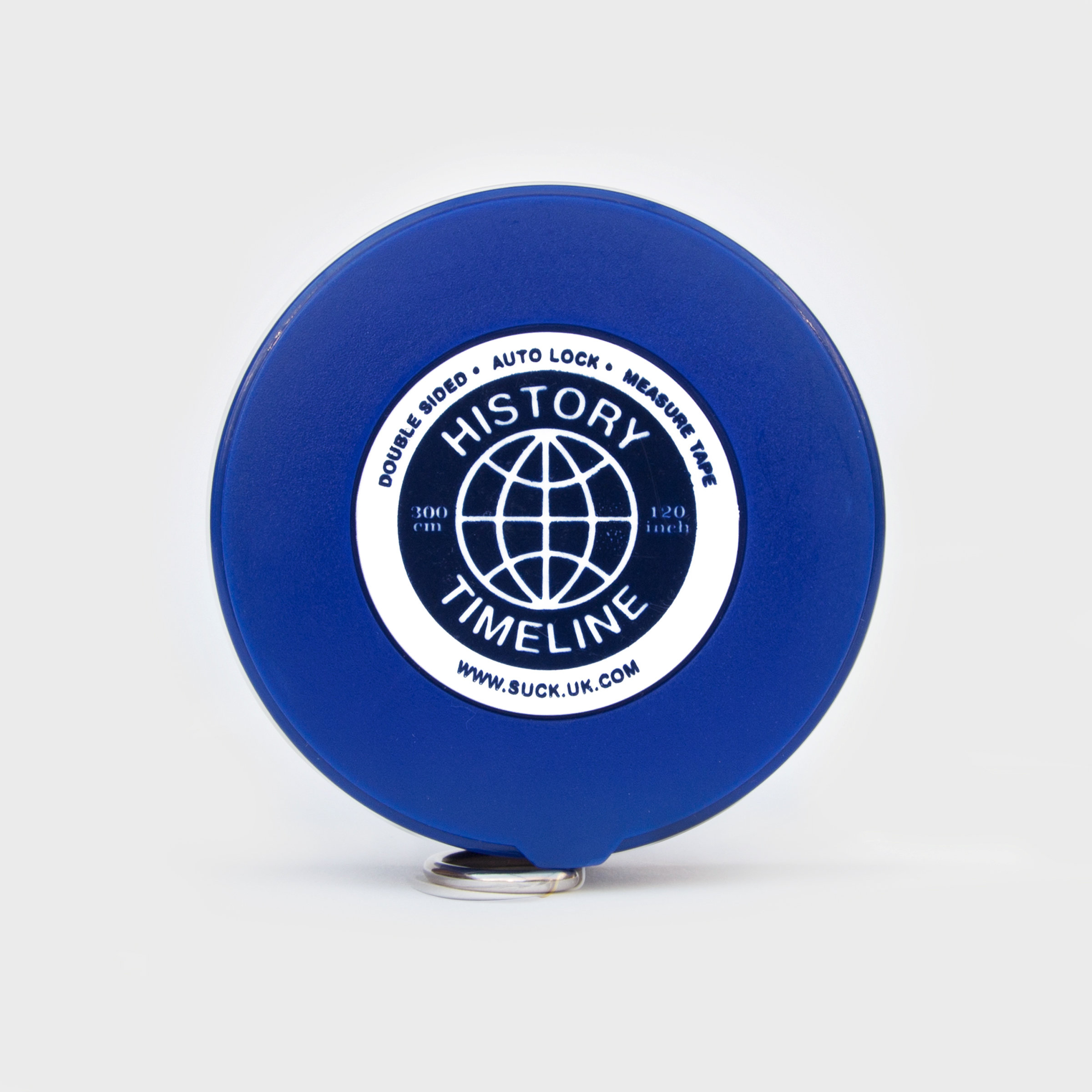 World Timeline Tape
$8.00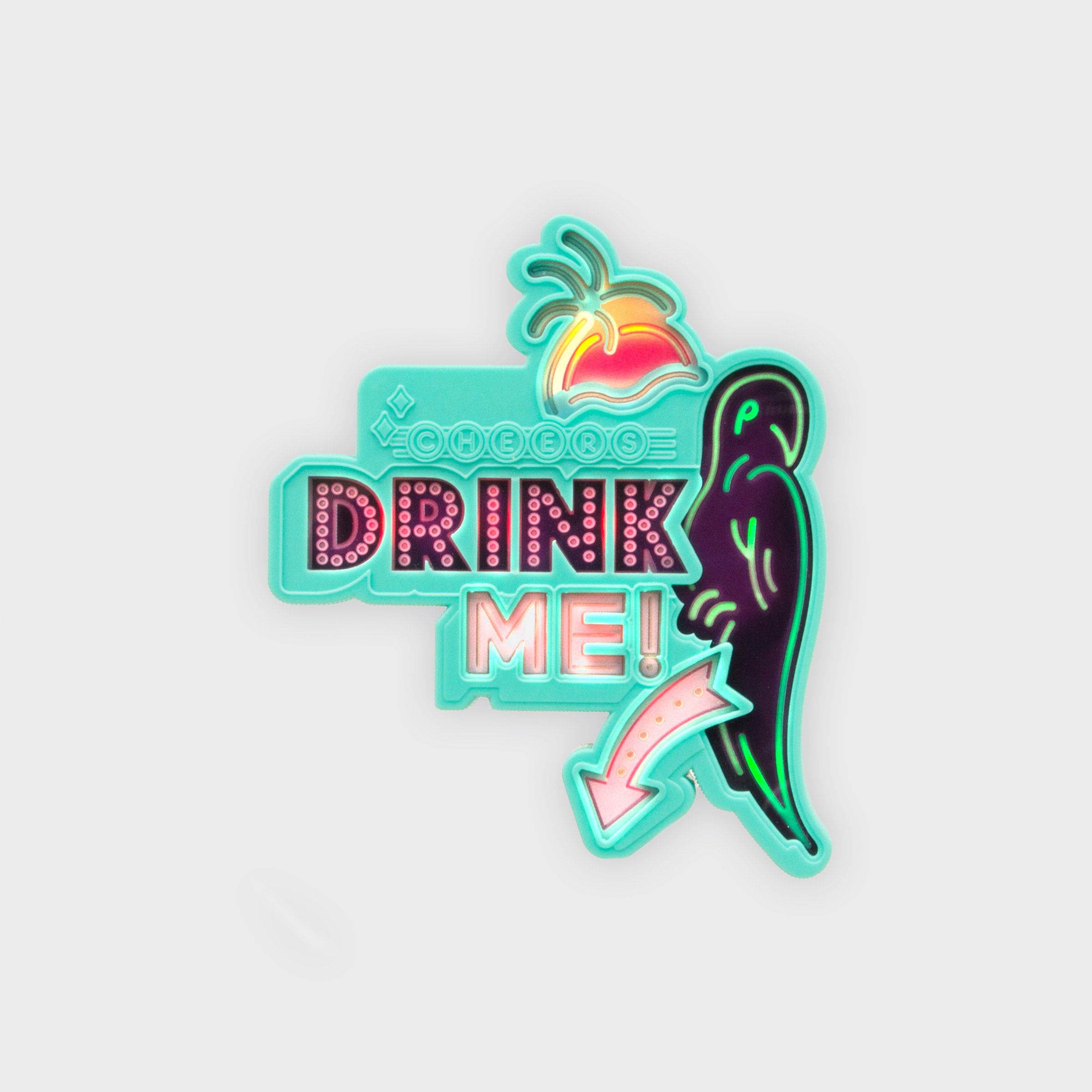 Flashing Drink Topper
$9.00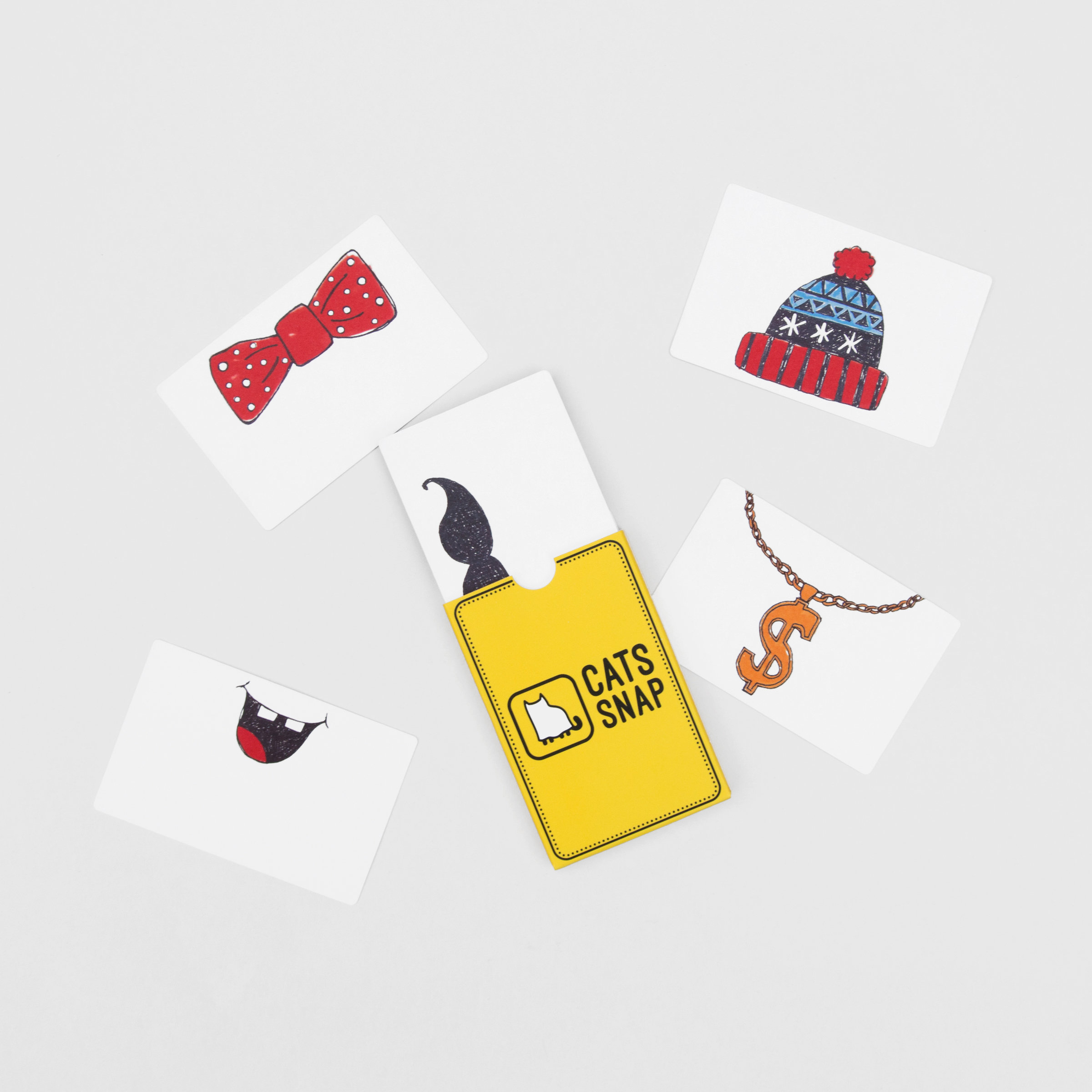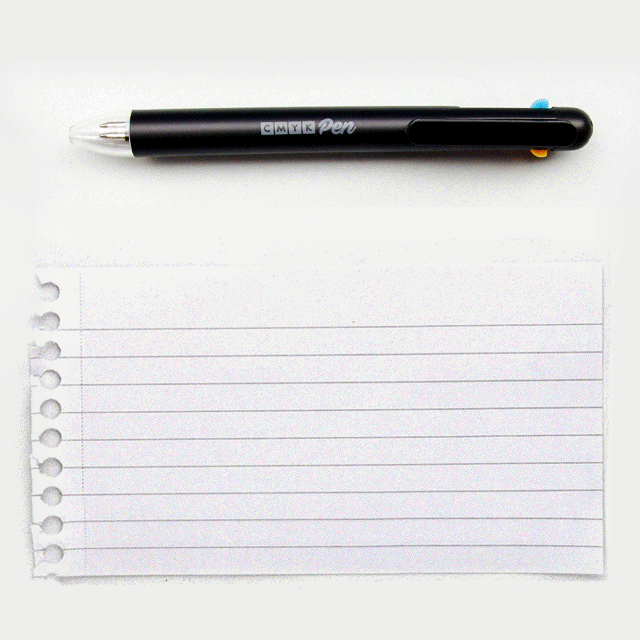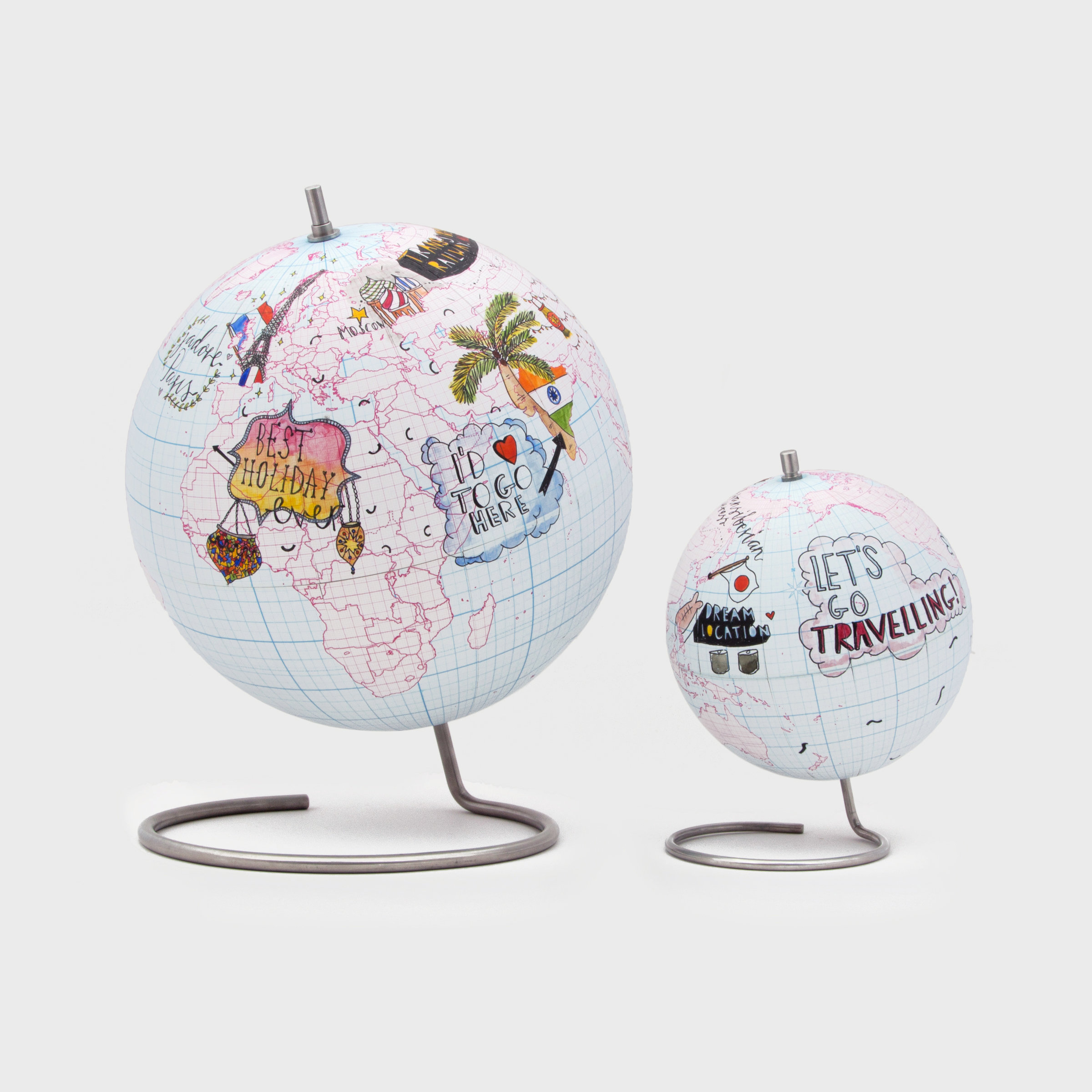 Globe Journal
$60.00 / $32.50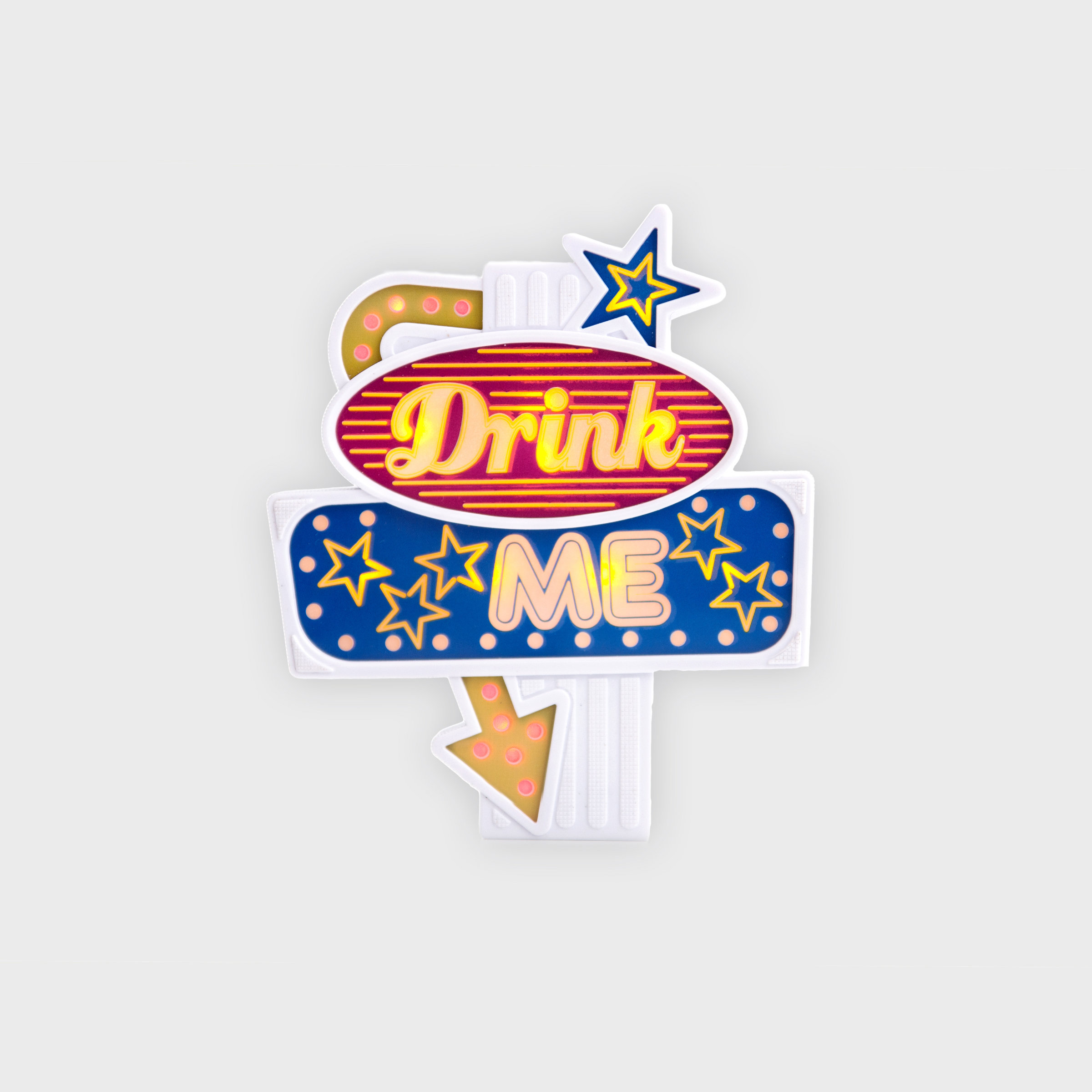 Flashing Bottle Topper
$4.50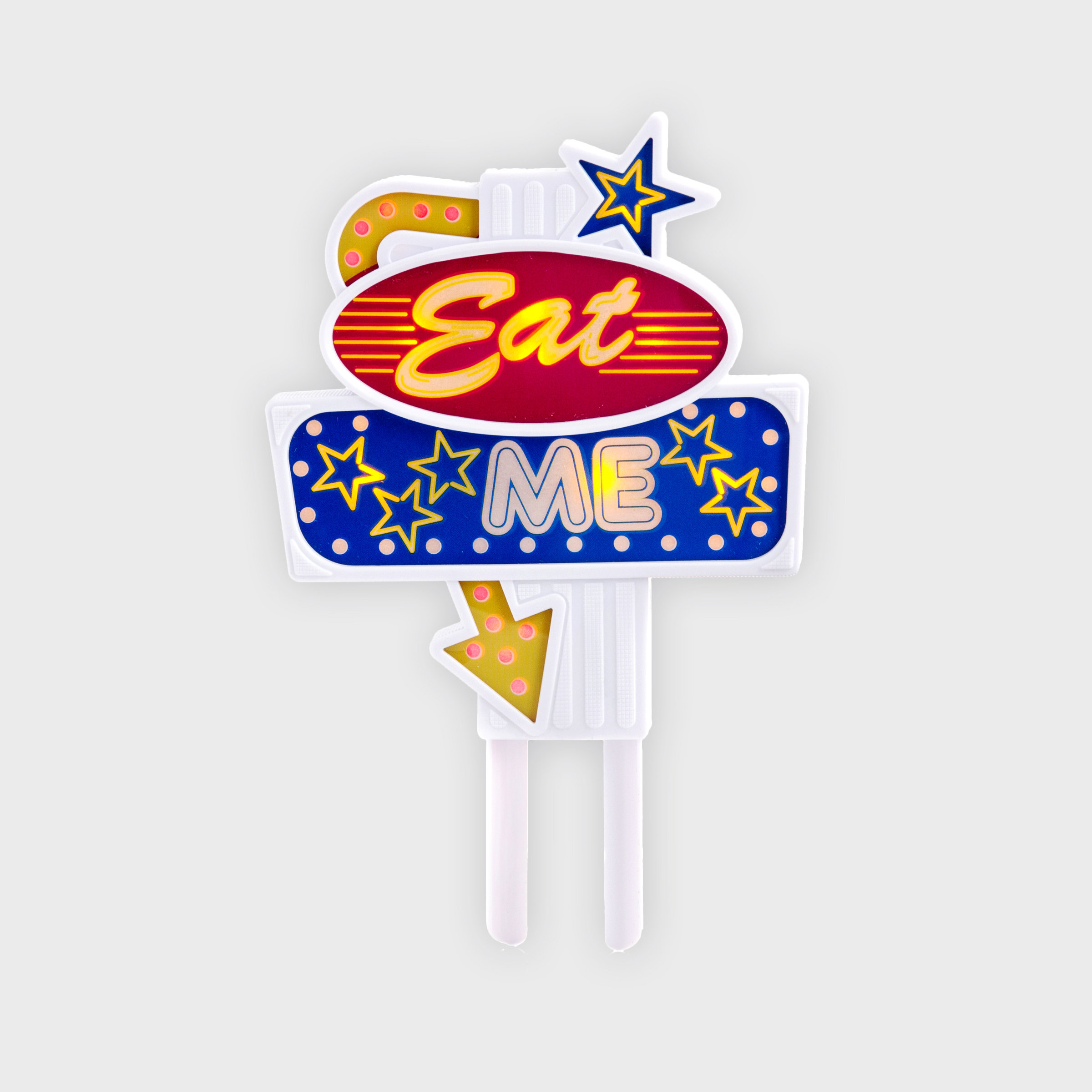 Flashing Food Topper
$4.50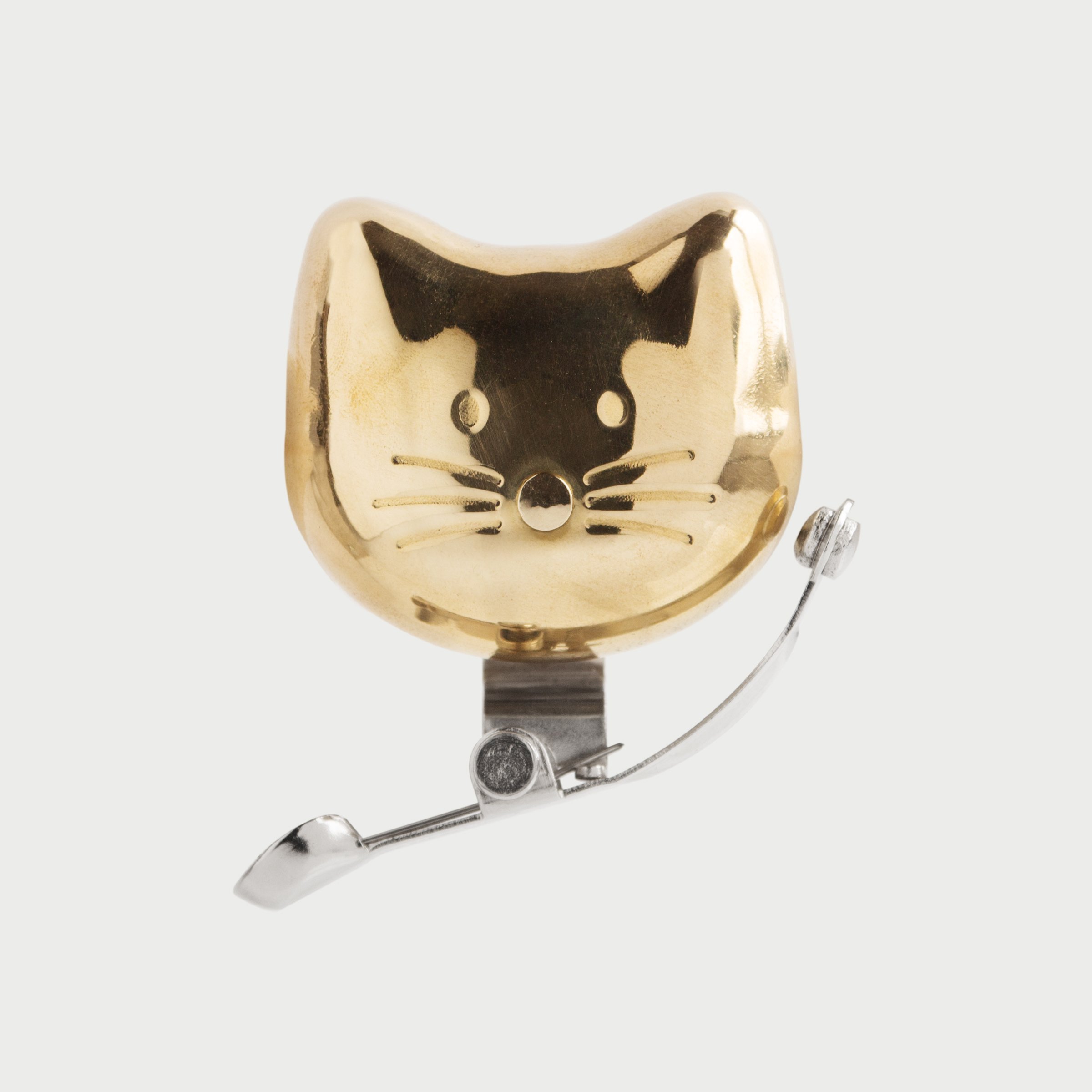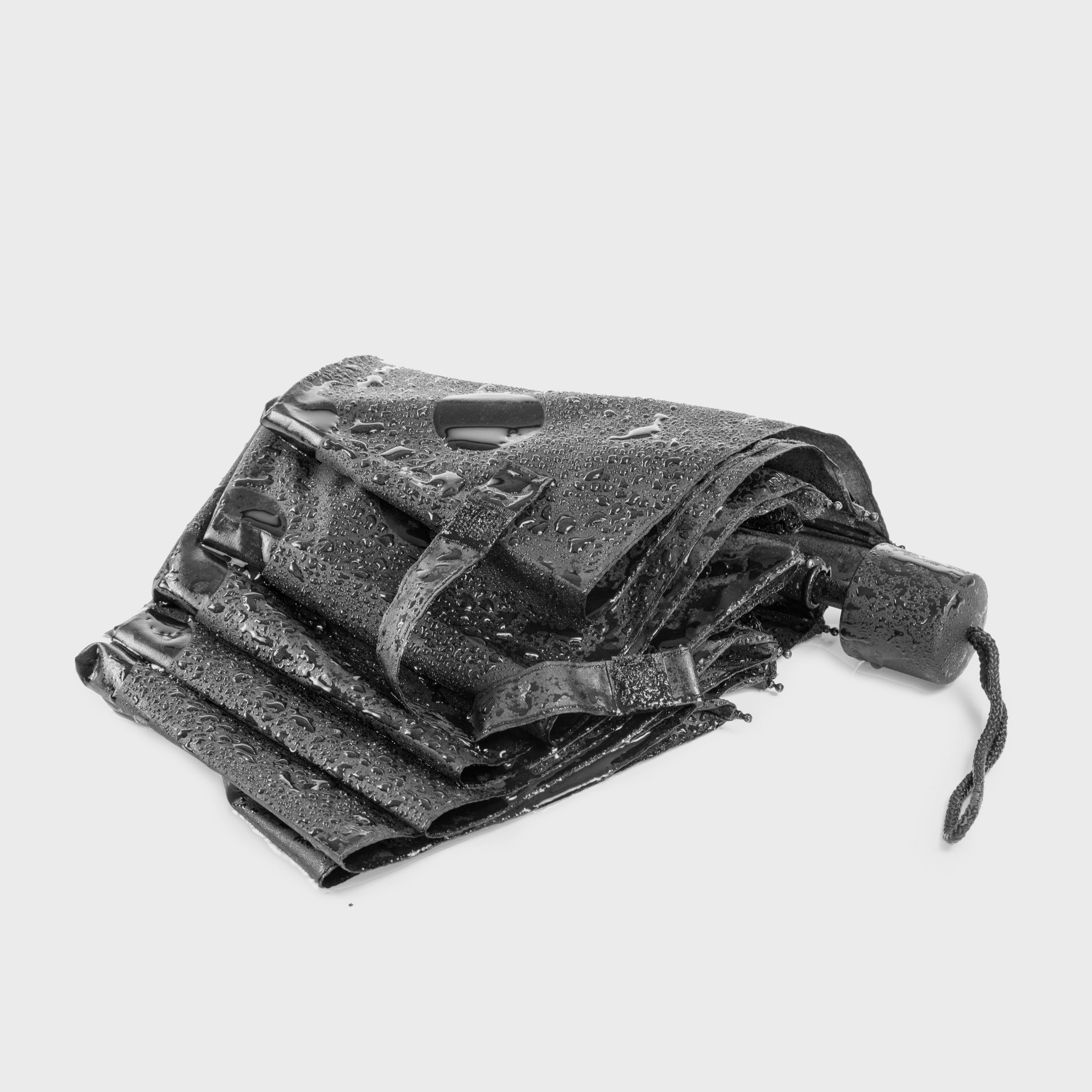 Magic Polka Dot Umbrella
$35.00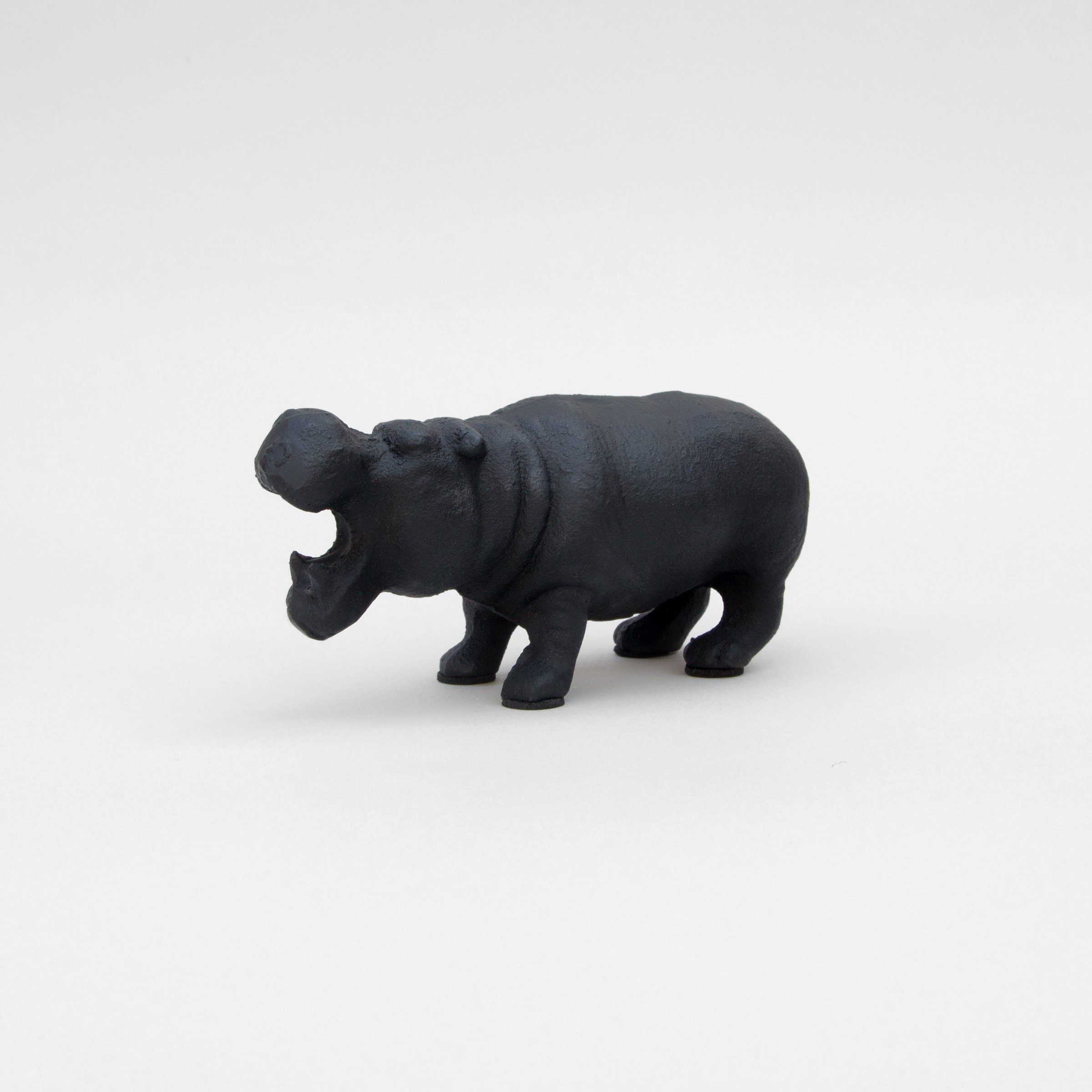 Hippo Bottle Opener
$35.00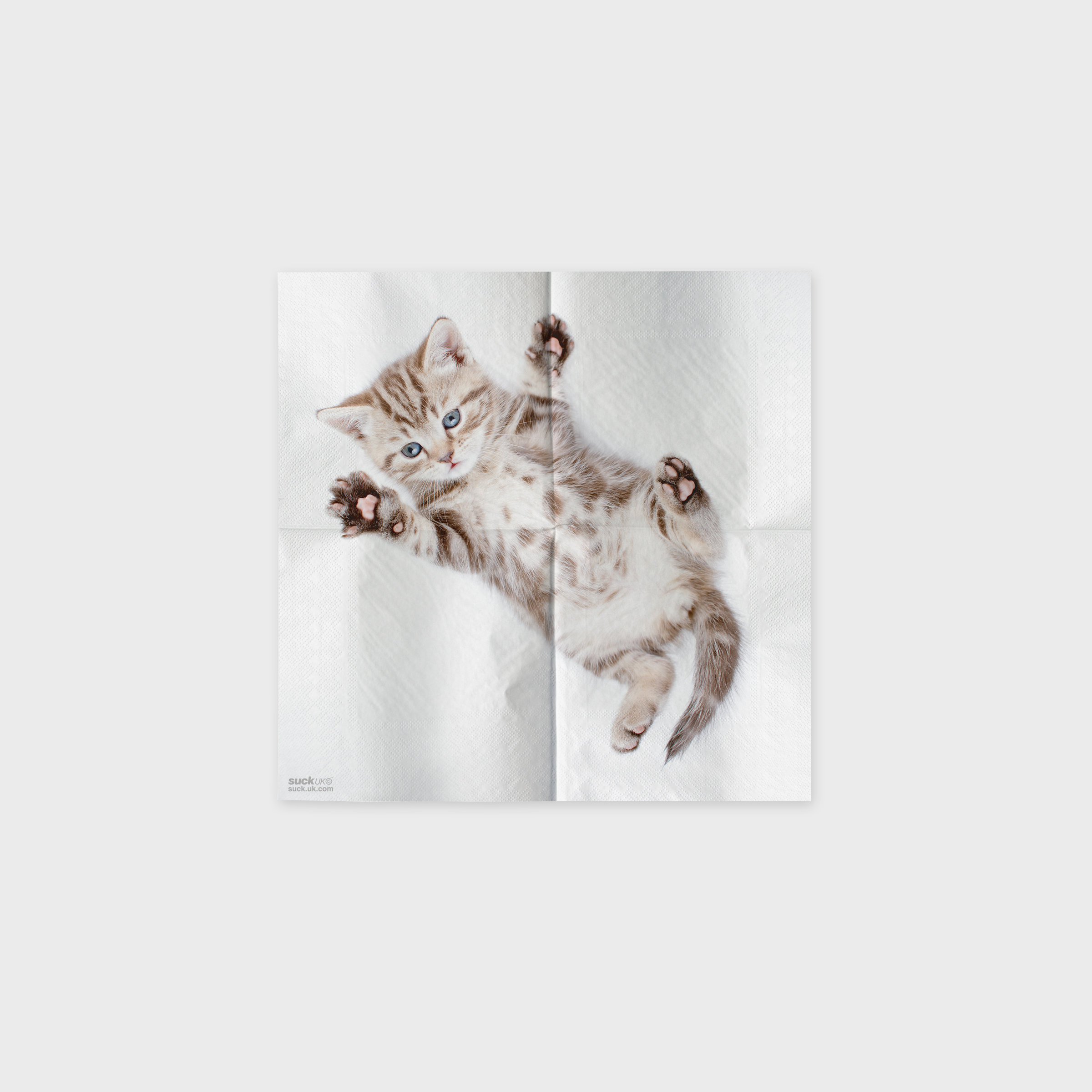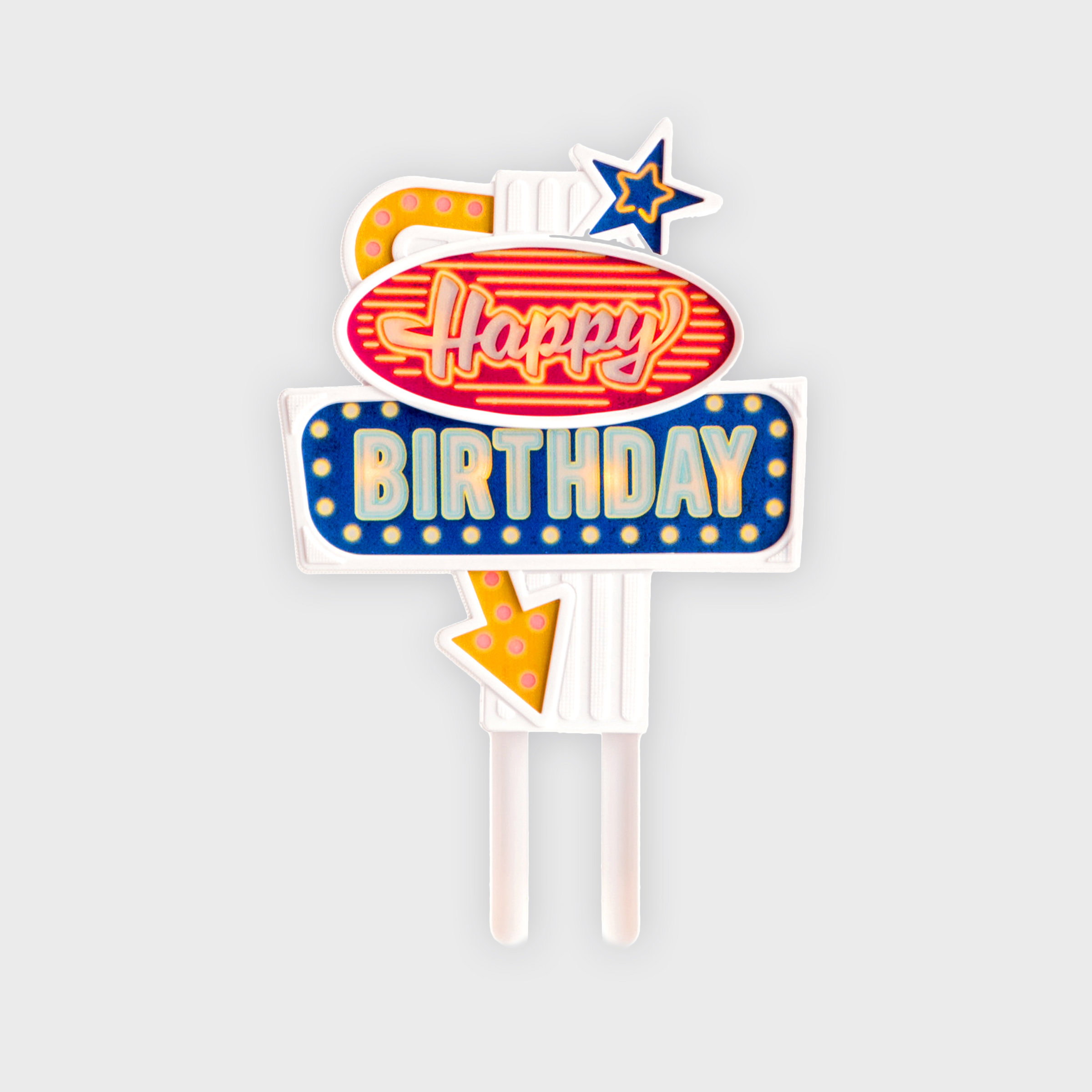 Flashing Cake Topper
$9.00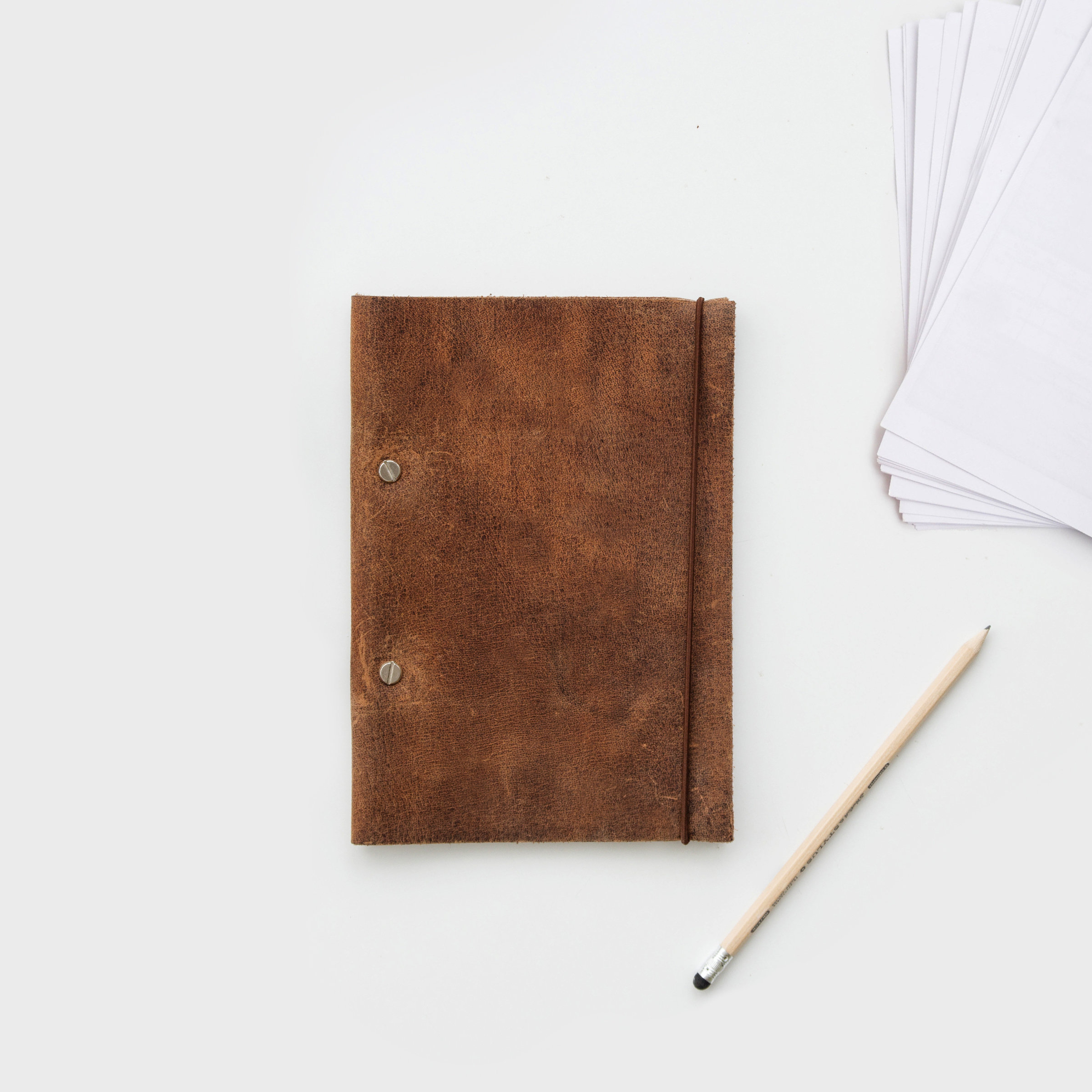 Create Your Own Notebook
$17.50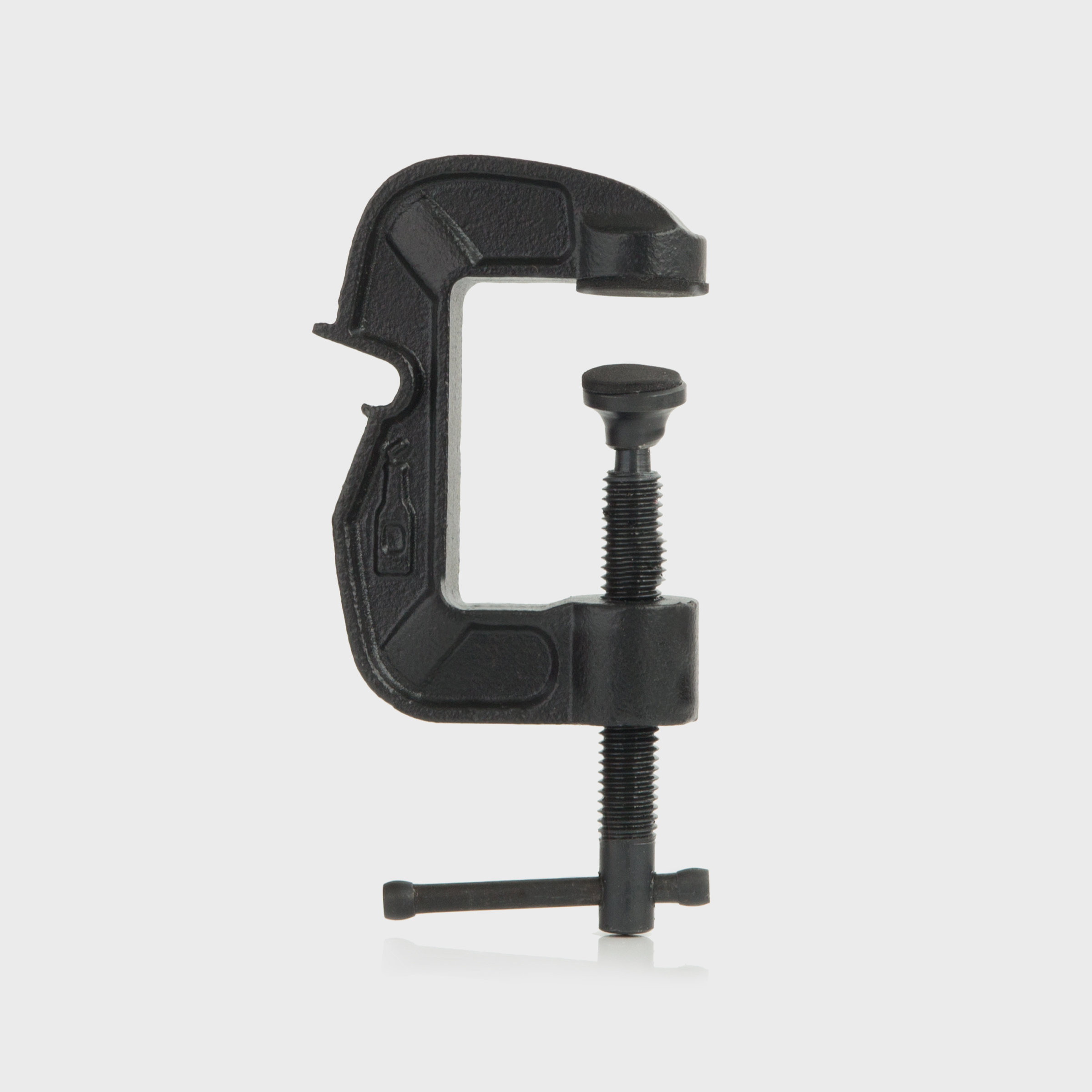 G-Clamp Bottle Opener
$12.00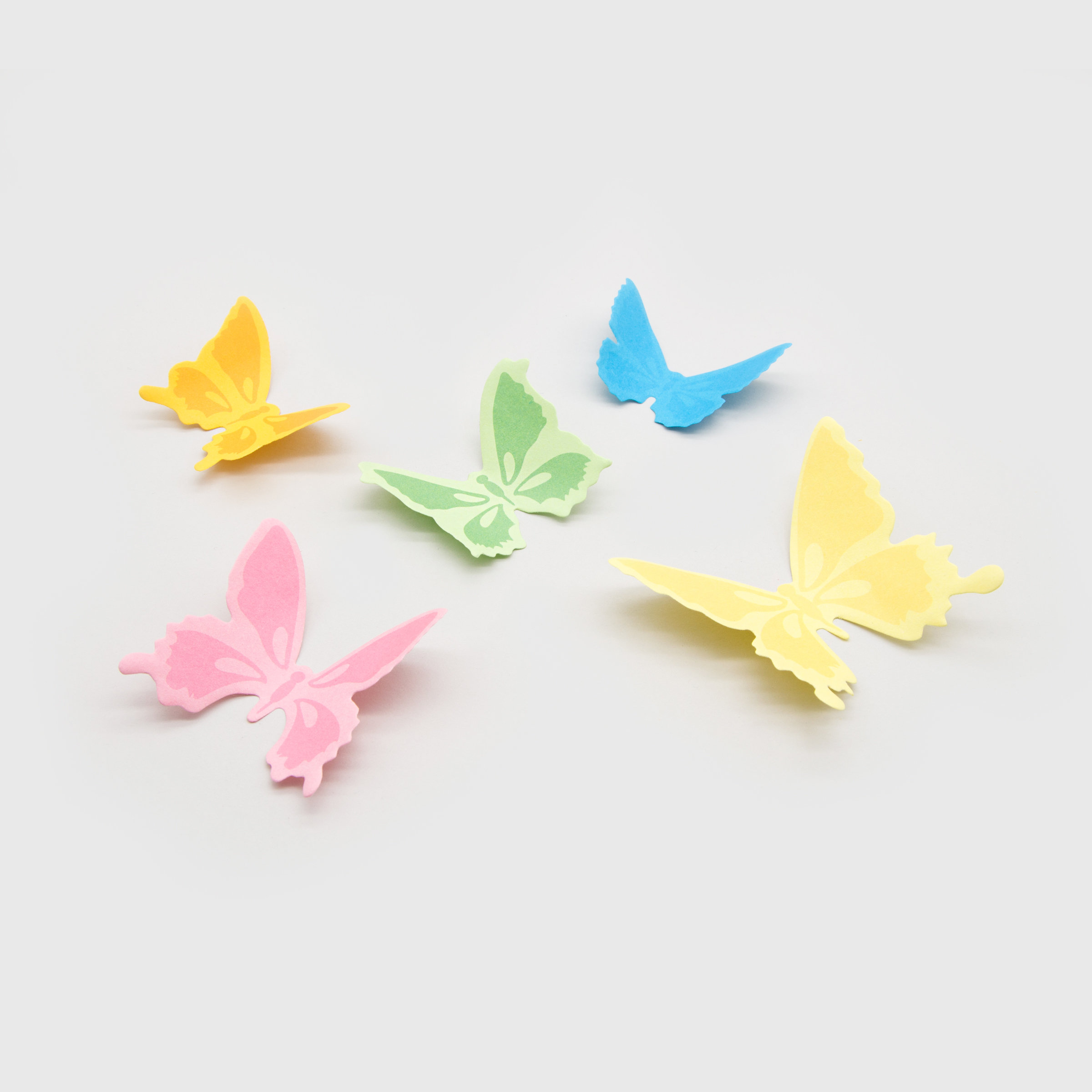 3D Sticky Note Specimen Box
$12.00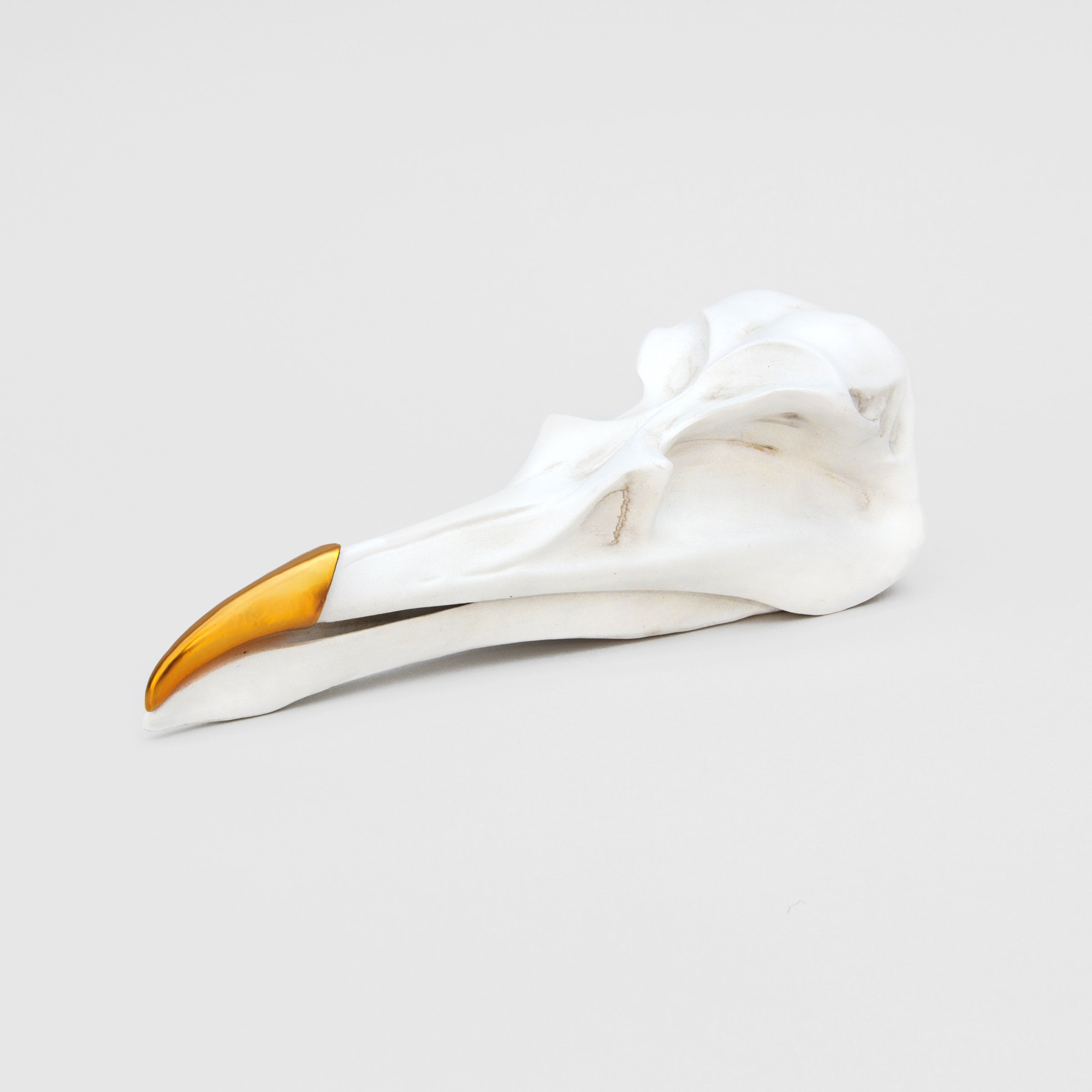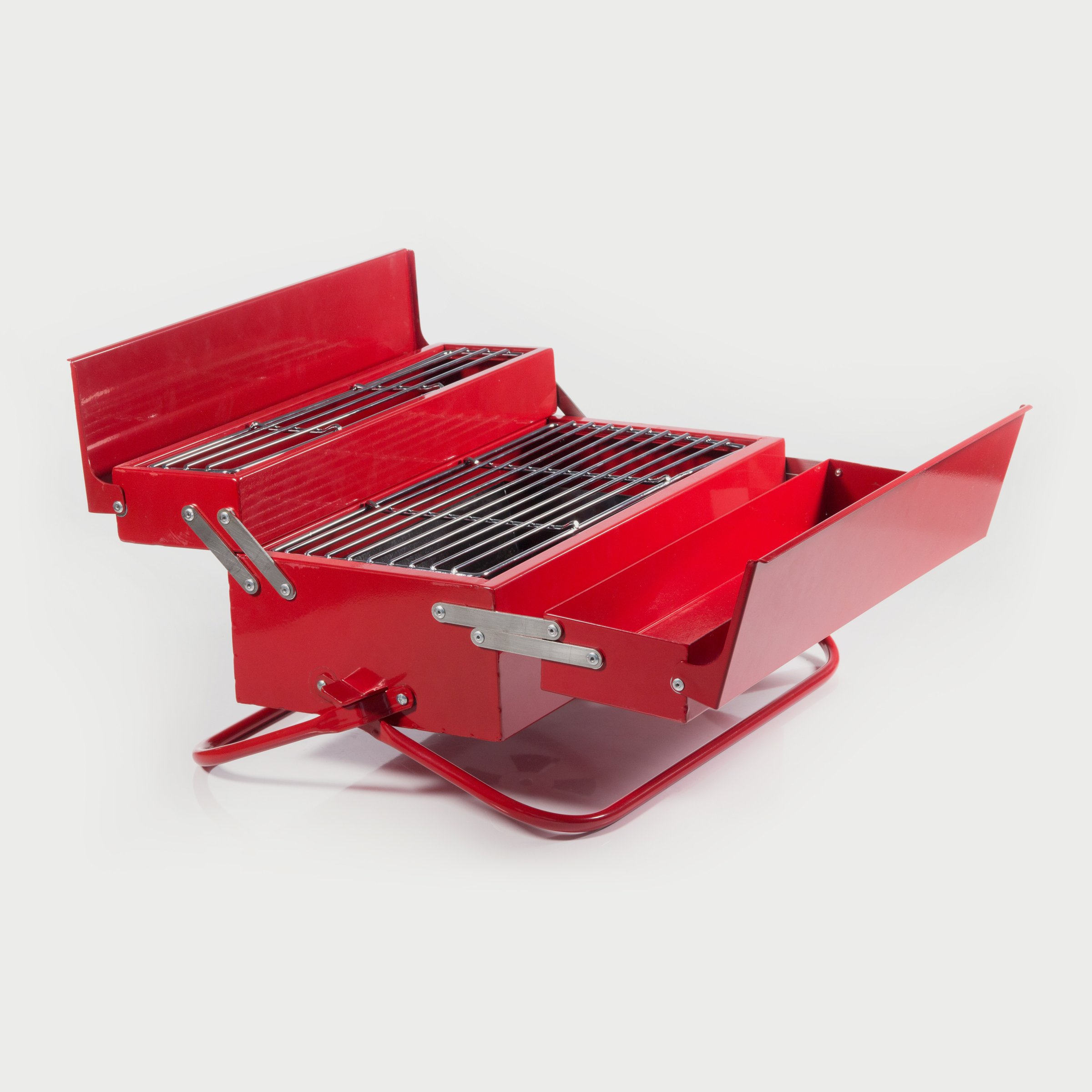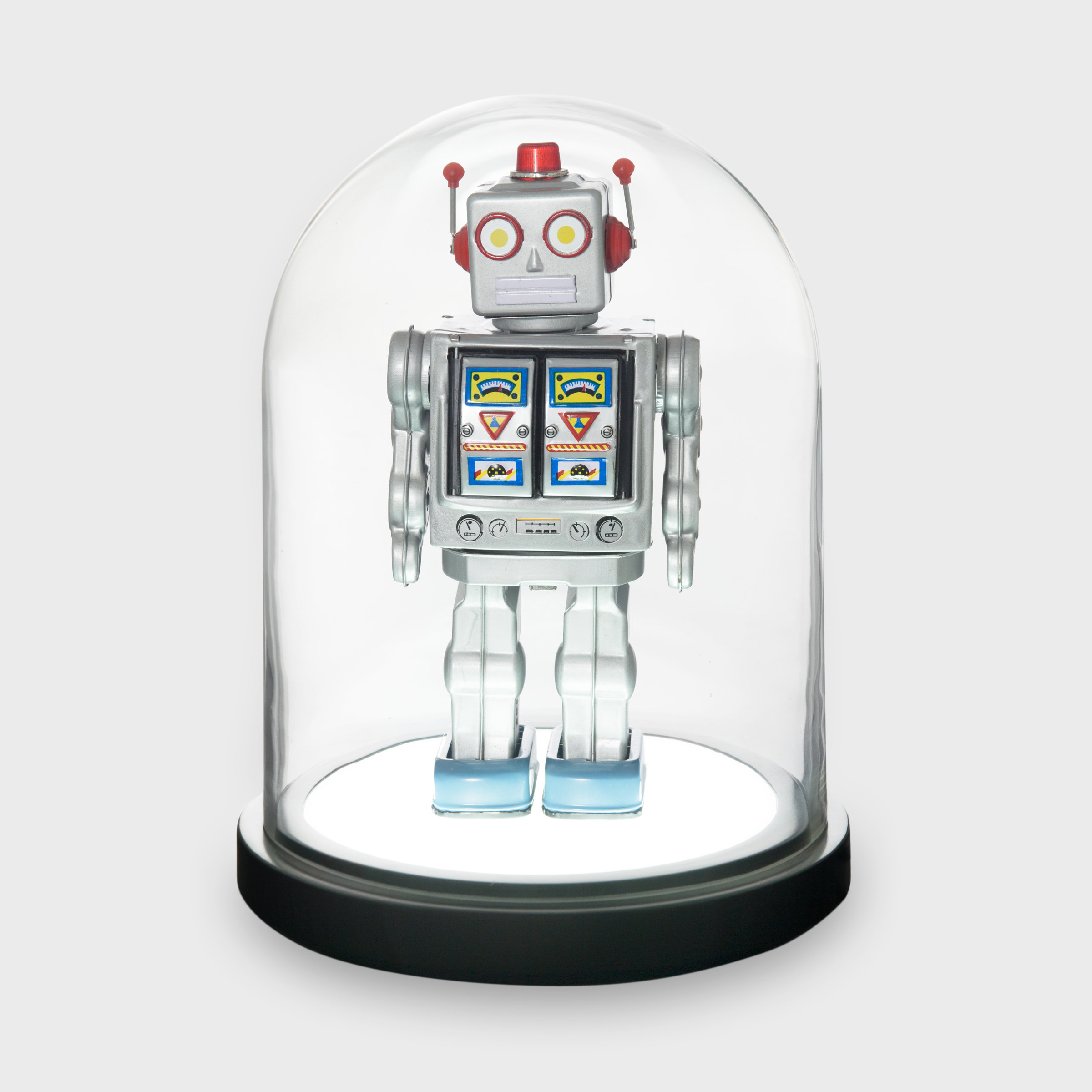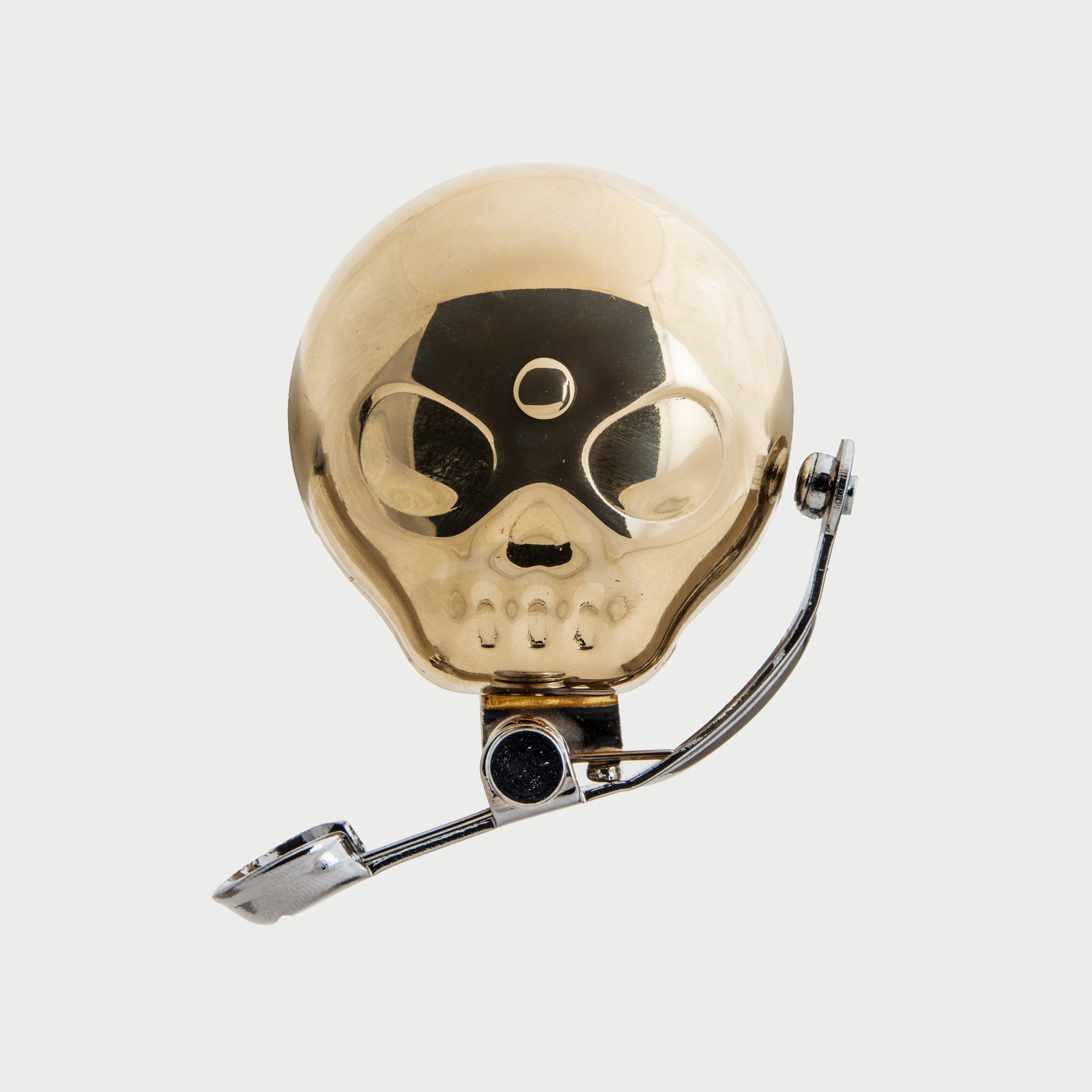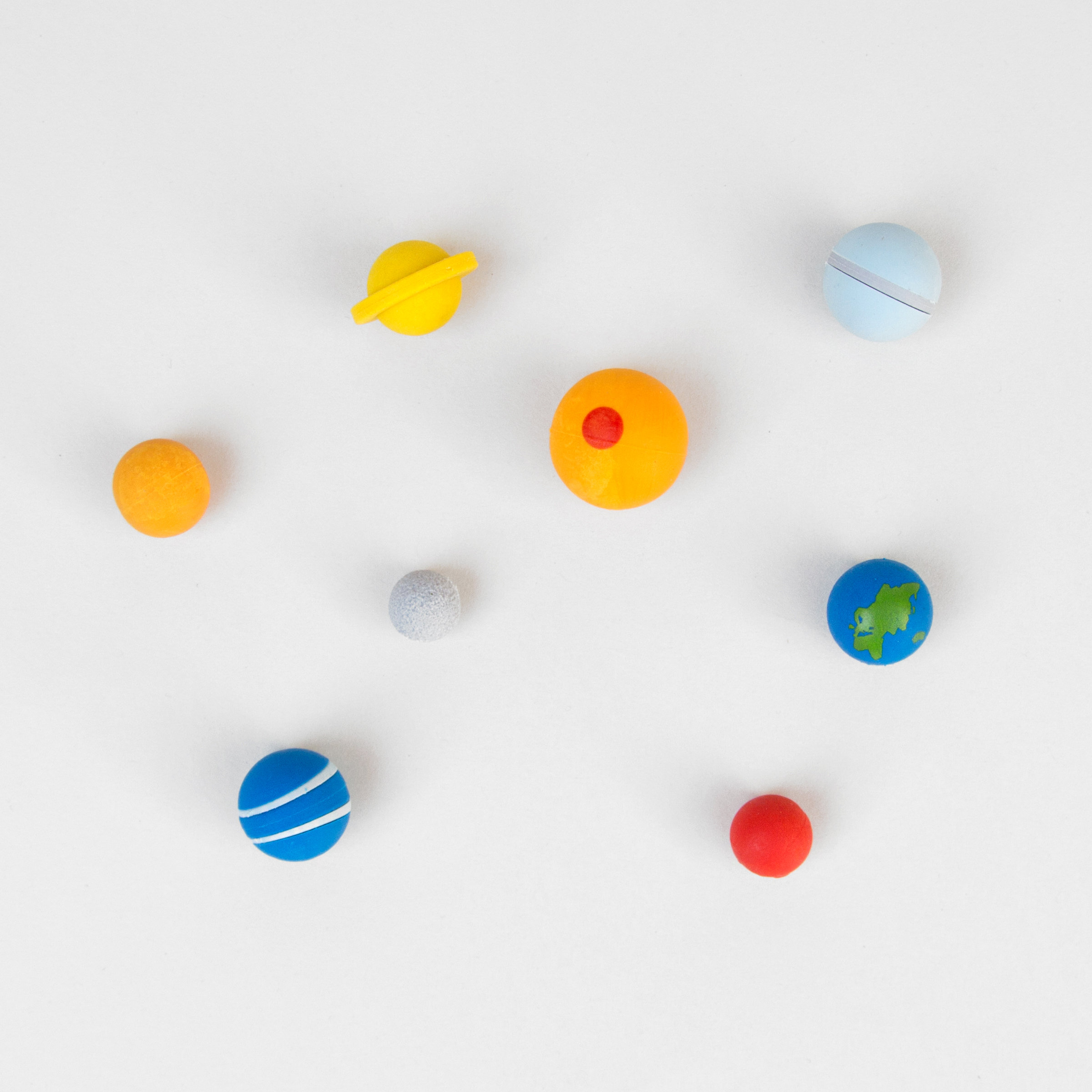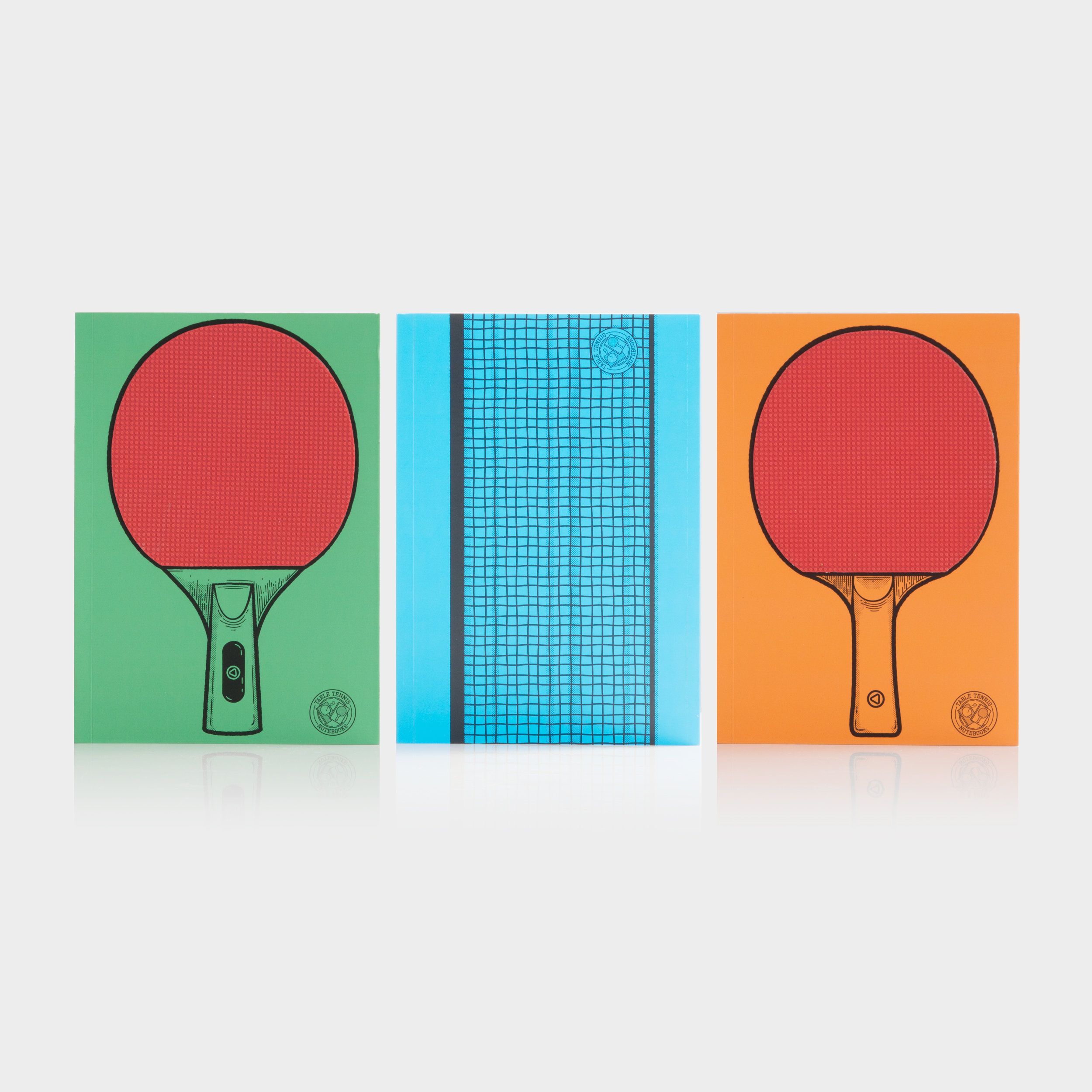 Table Tennis Notebooks
$20.00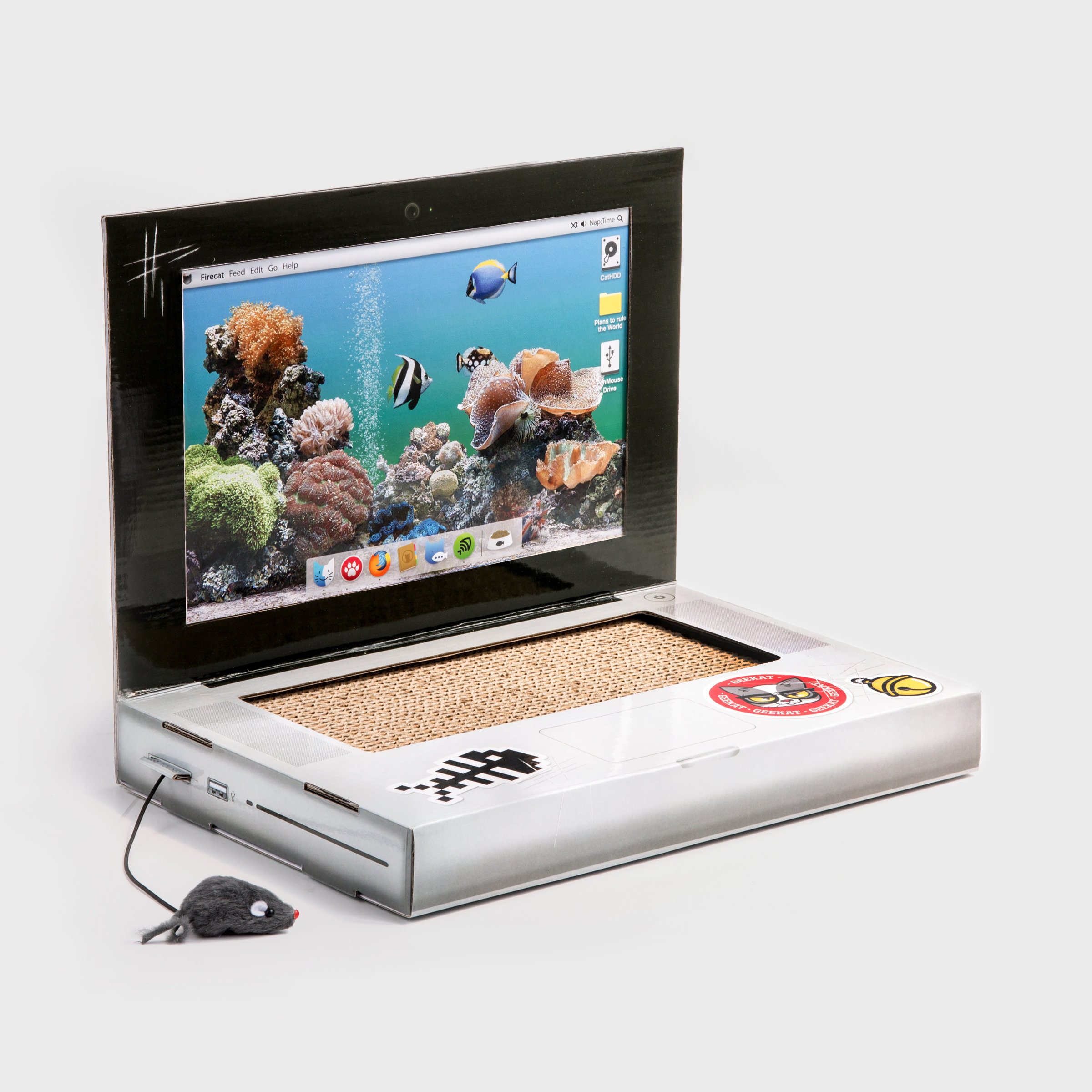 Cat Scratch Laptop
$35.00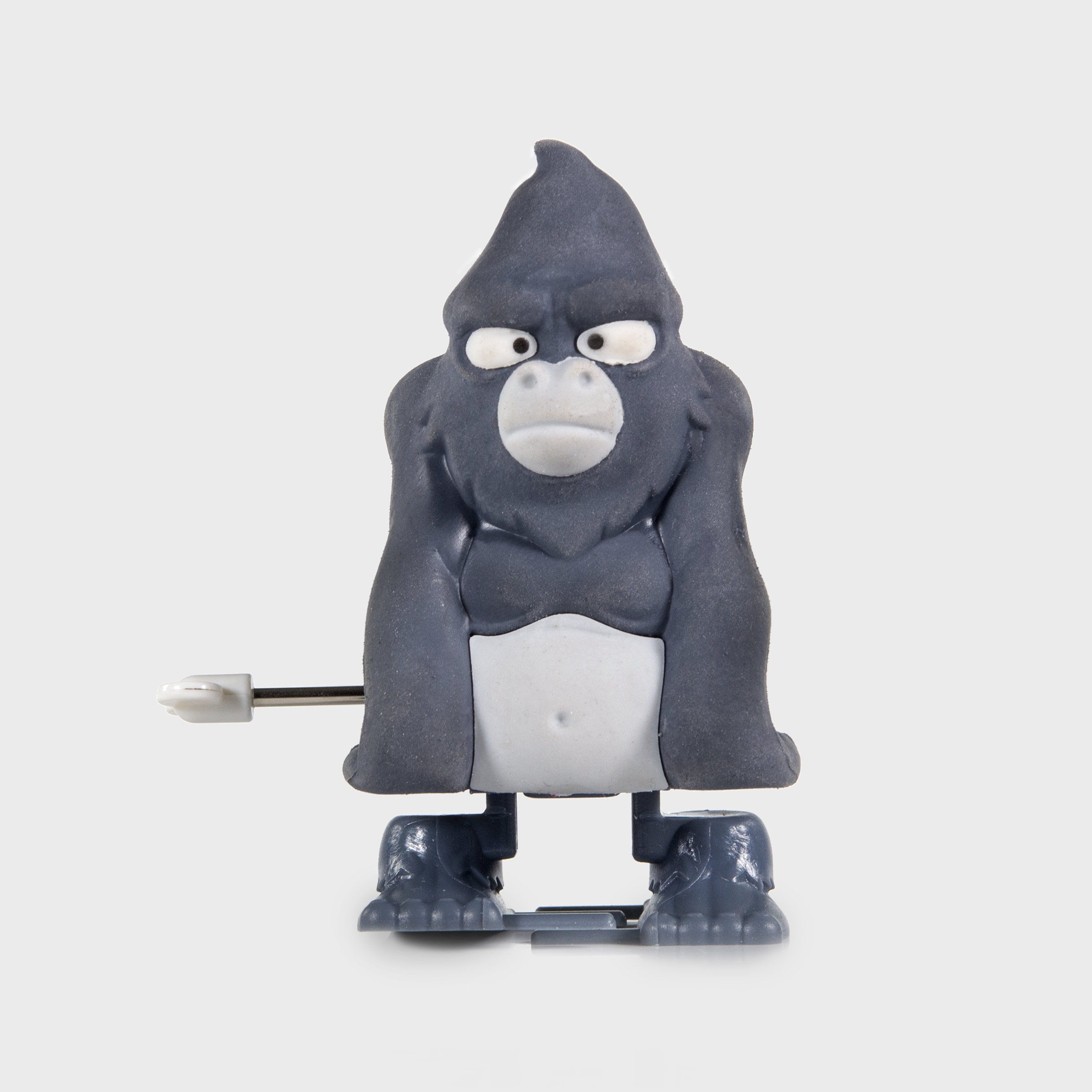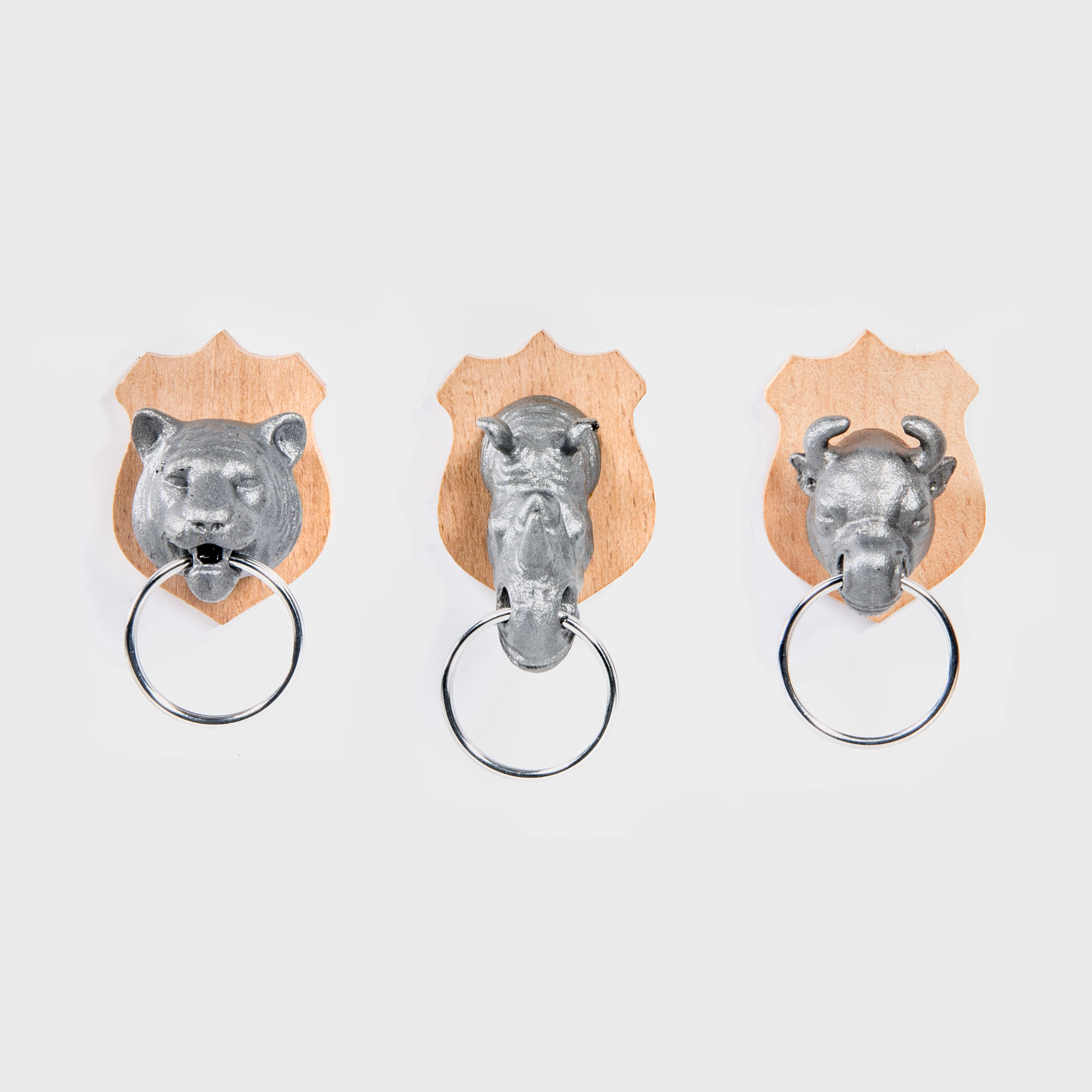 Animal Head Key Holder
$7.50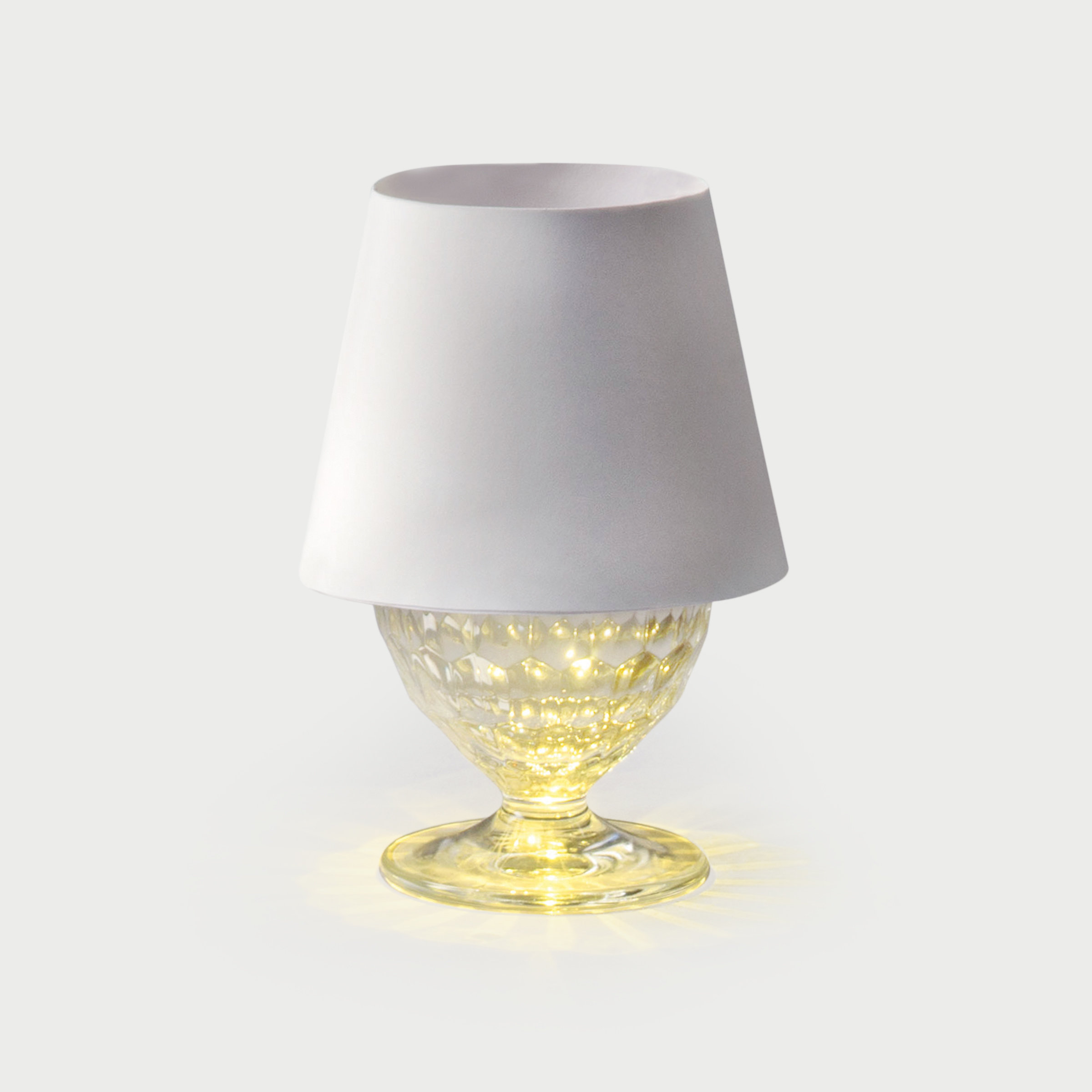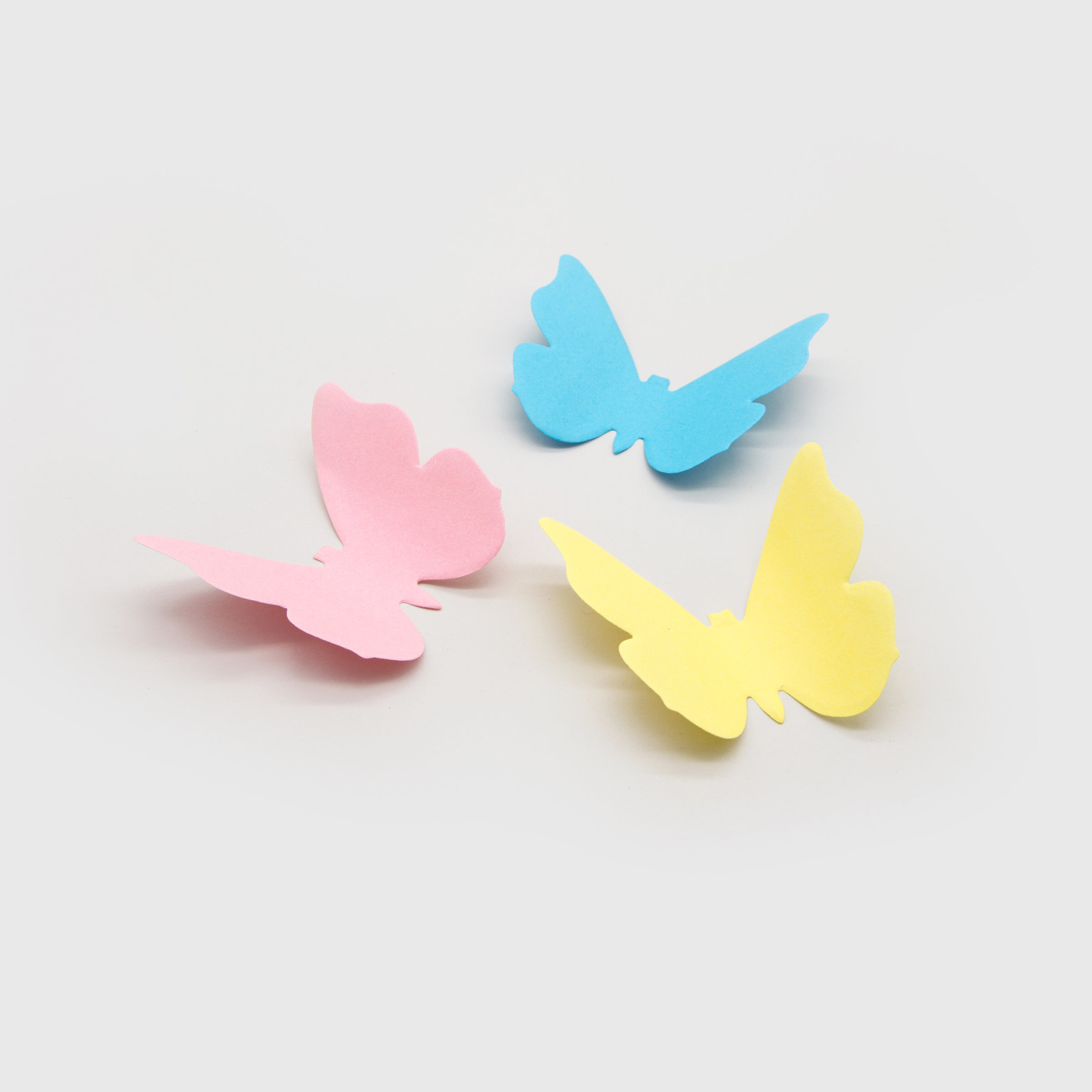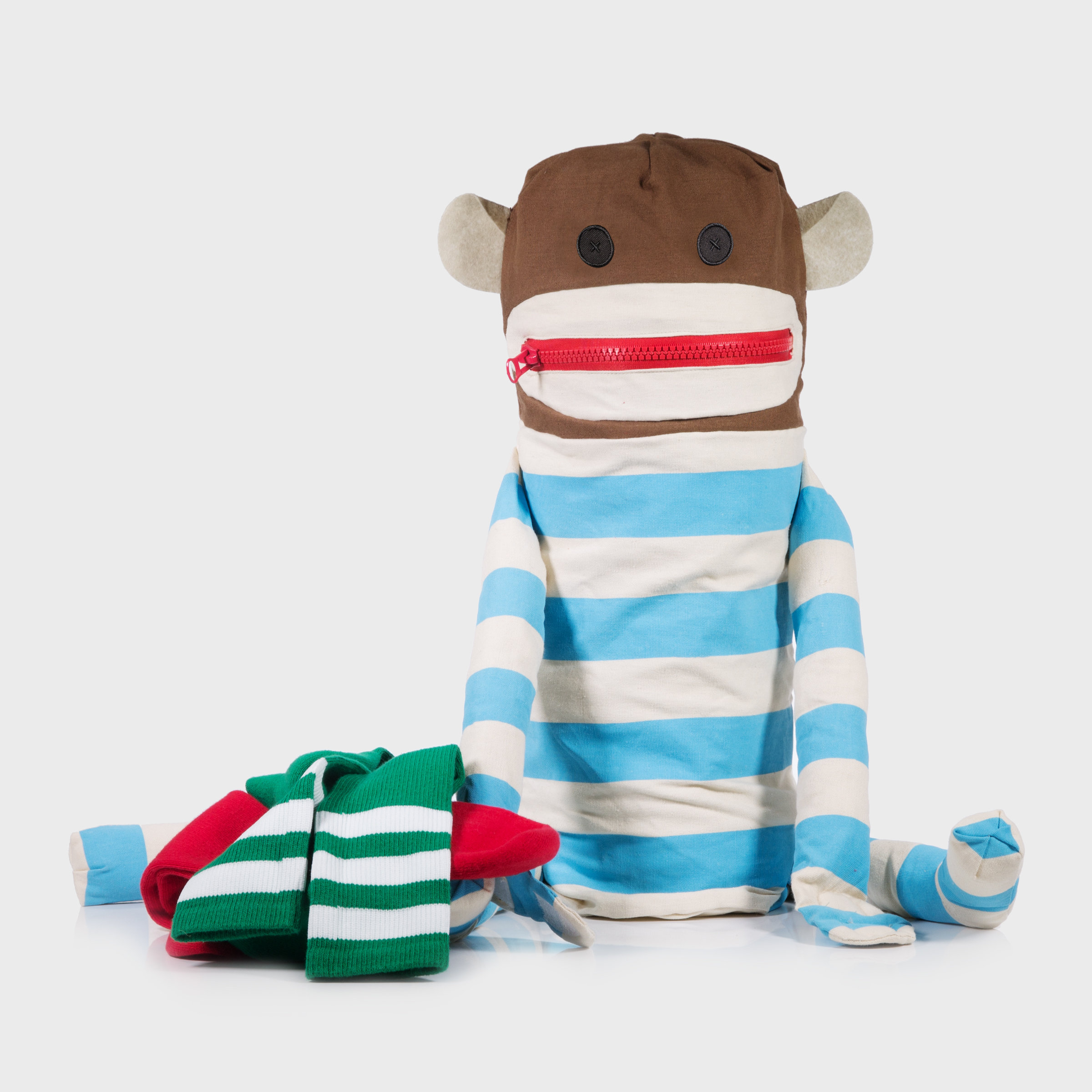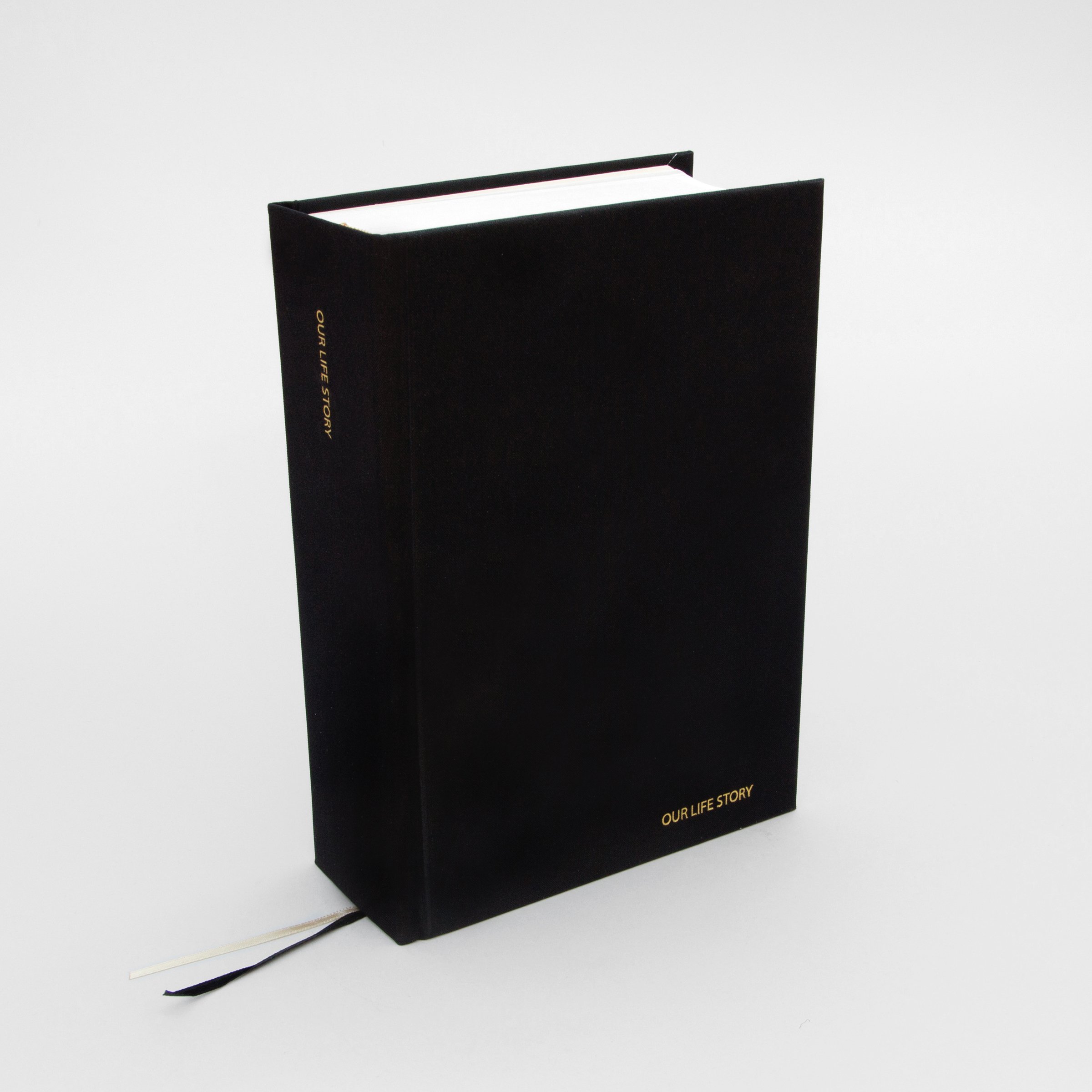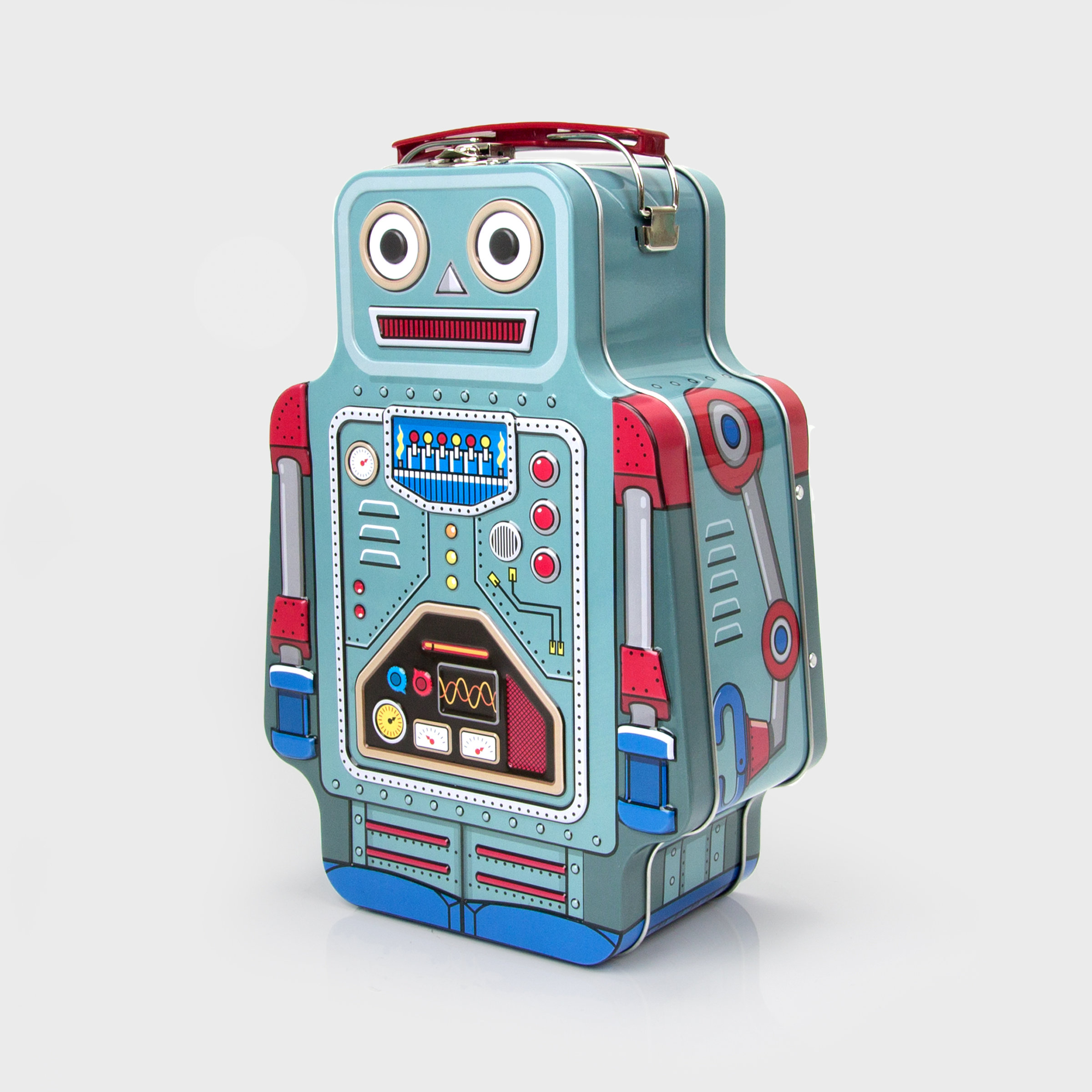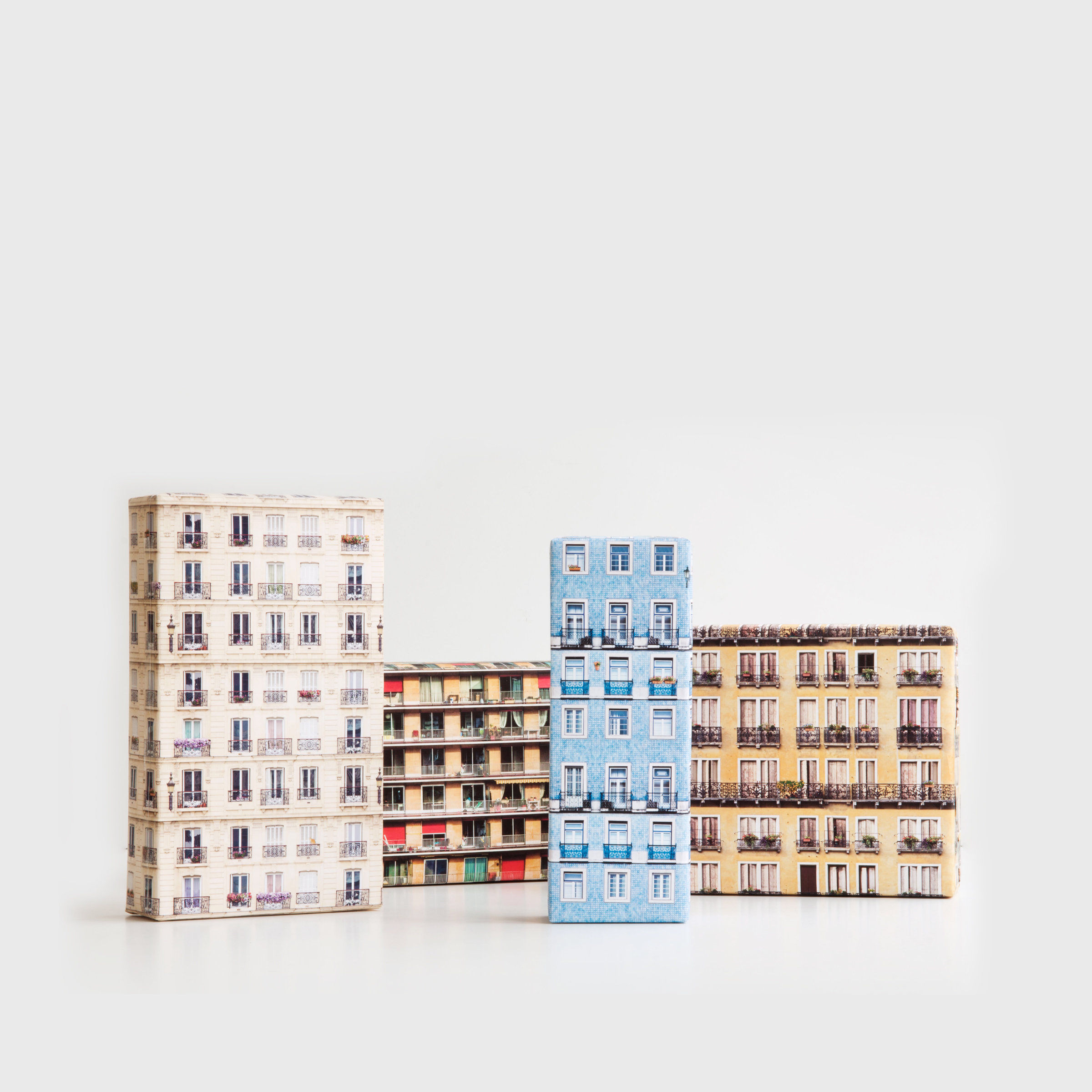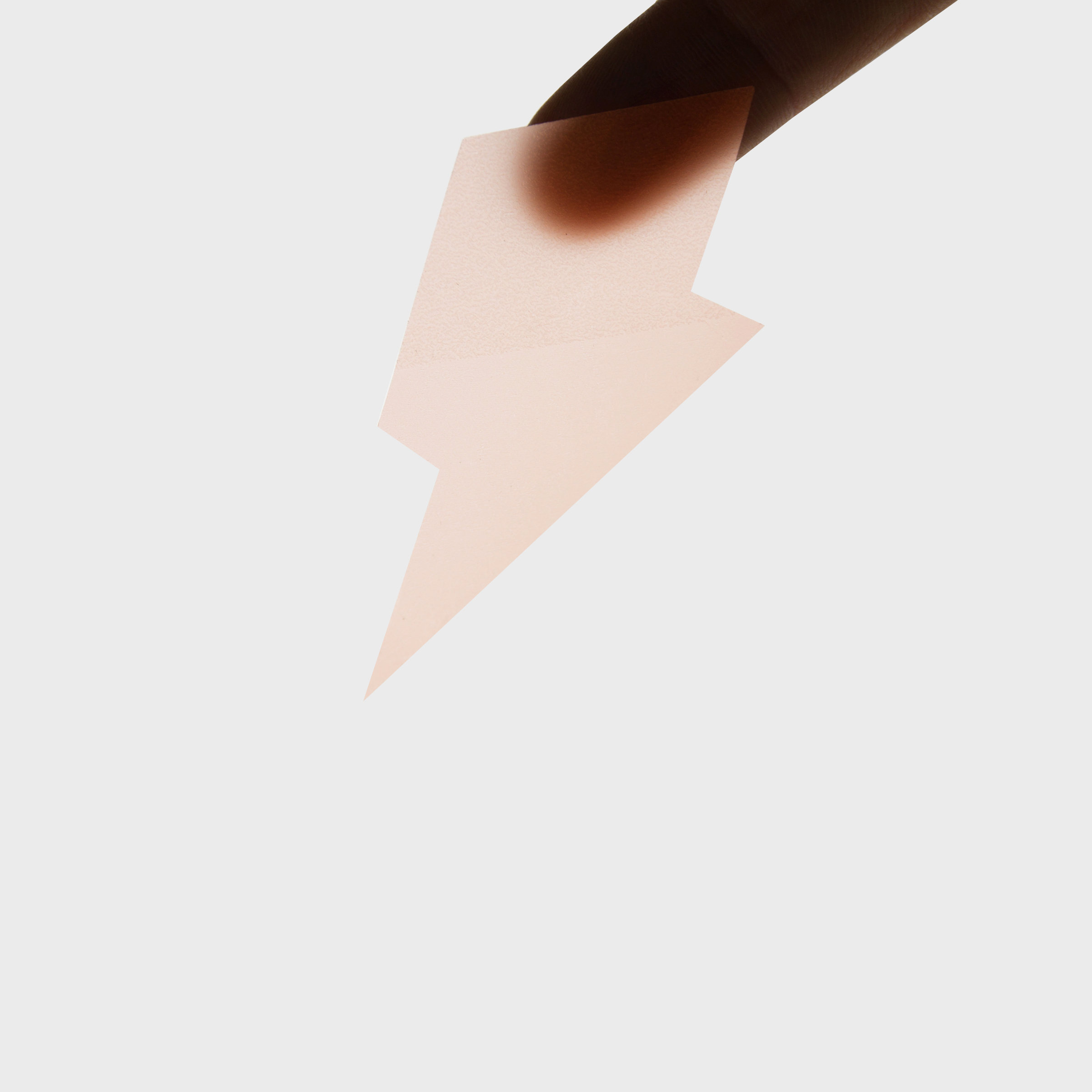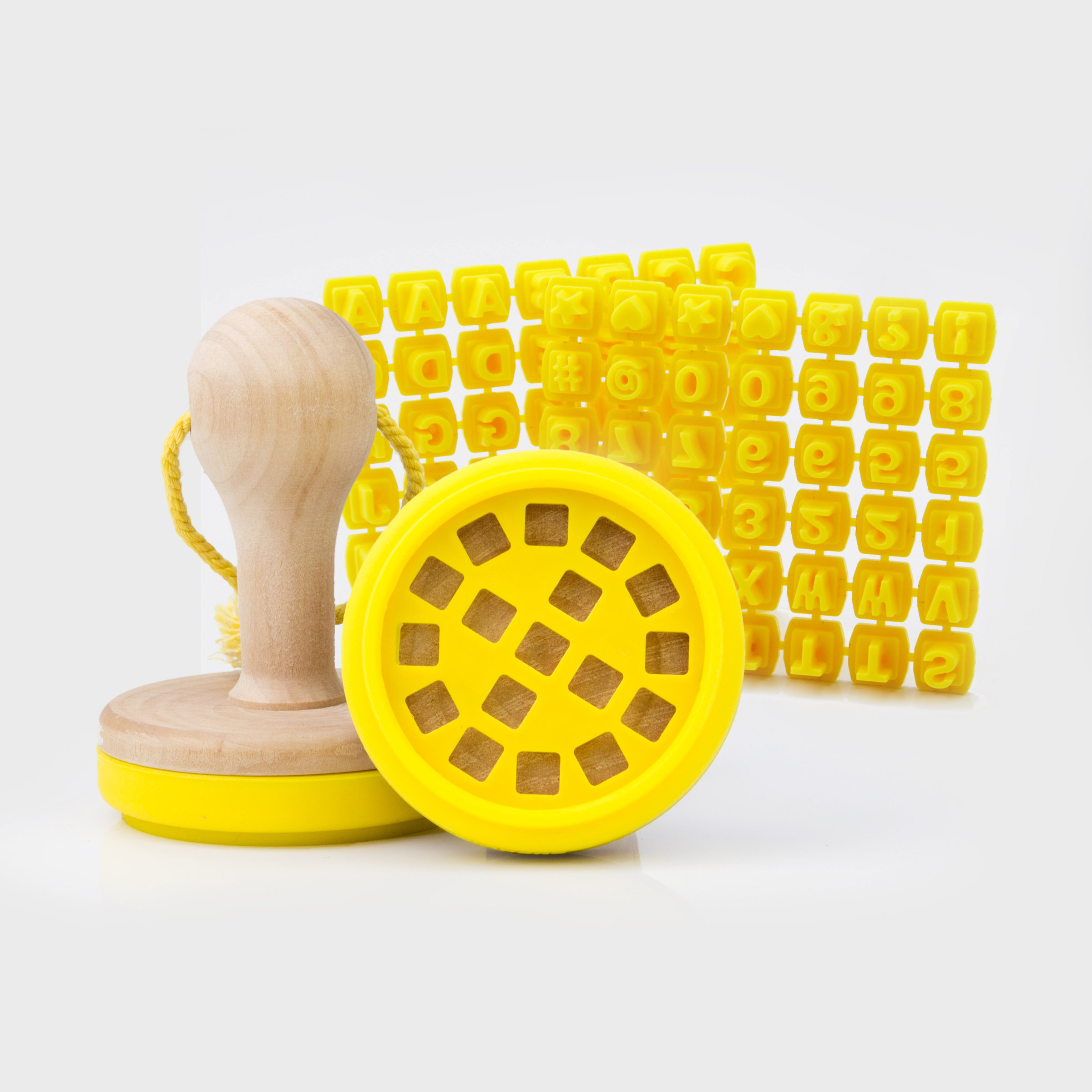 Custom Cookie Stamp
$15.00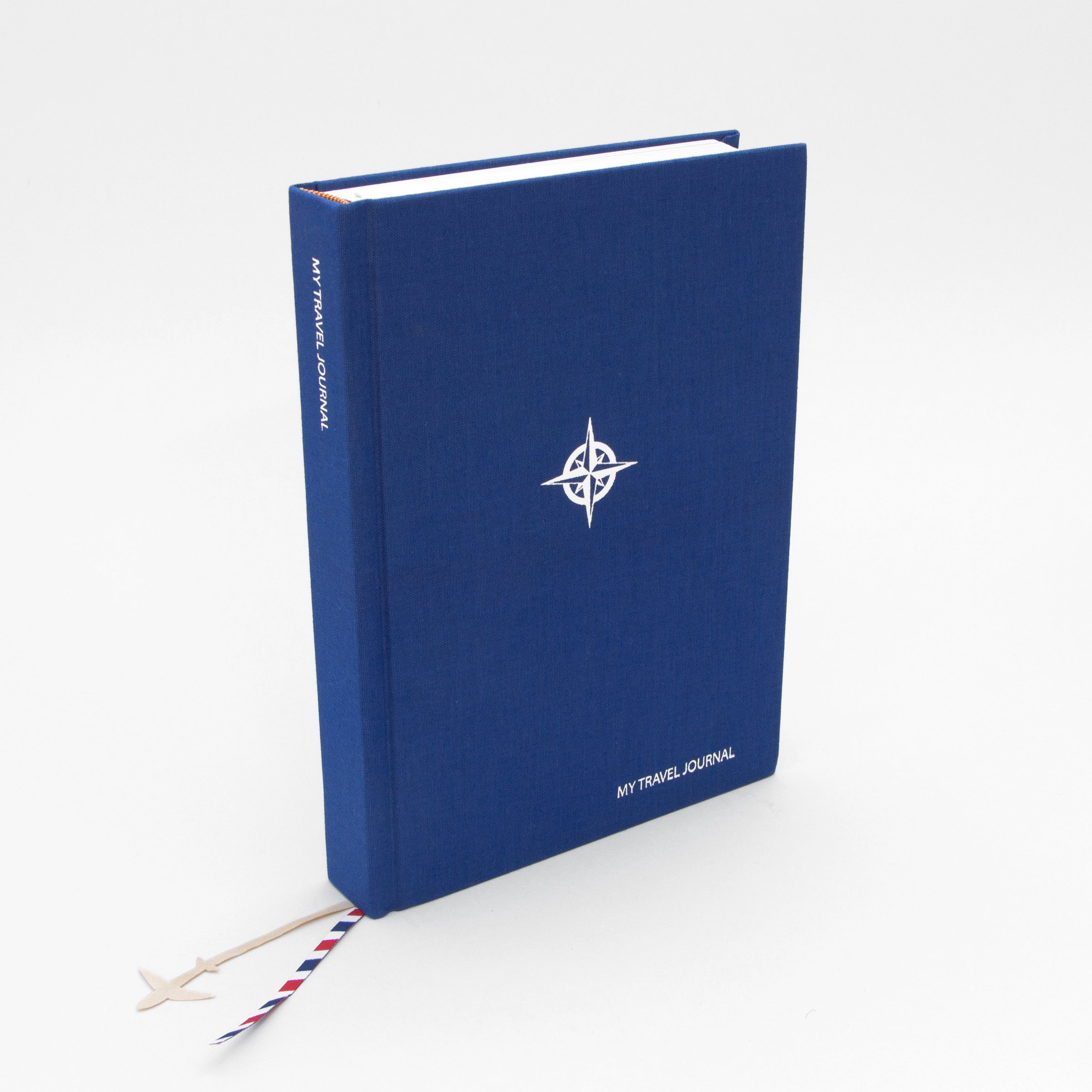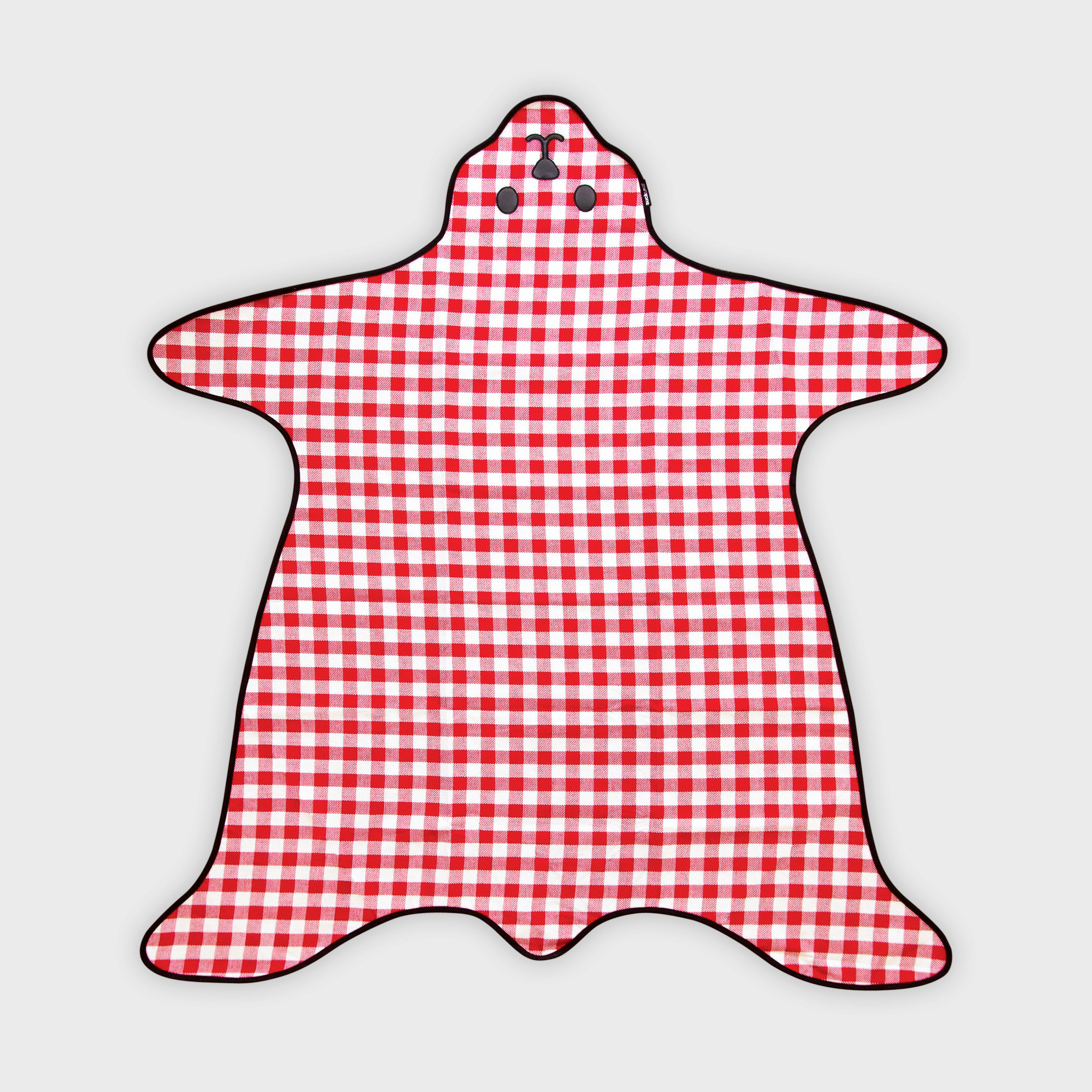 Bear Skin Picnic Blanket
$50.00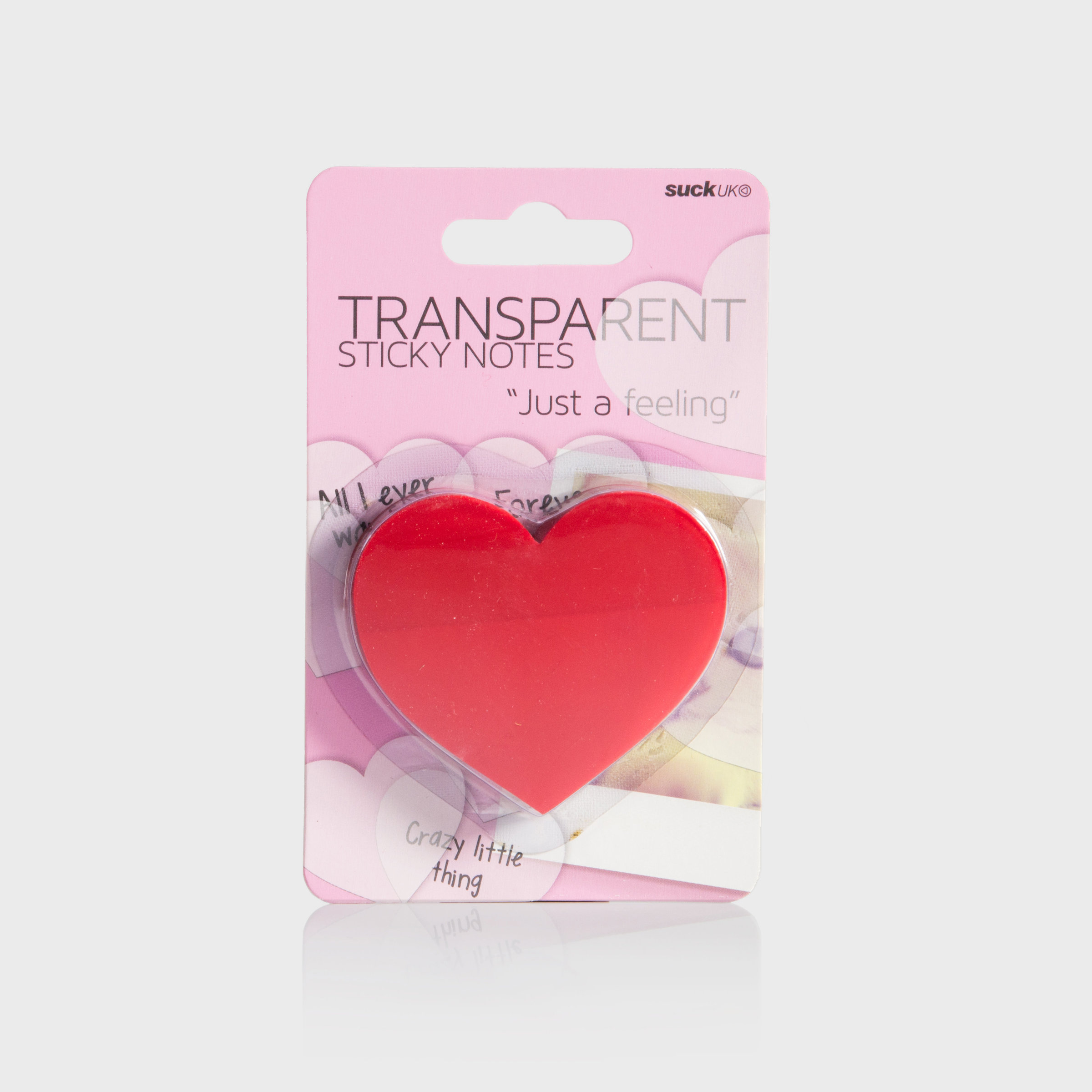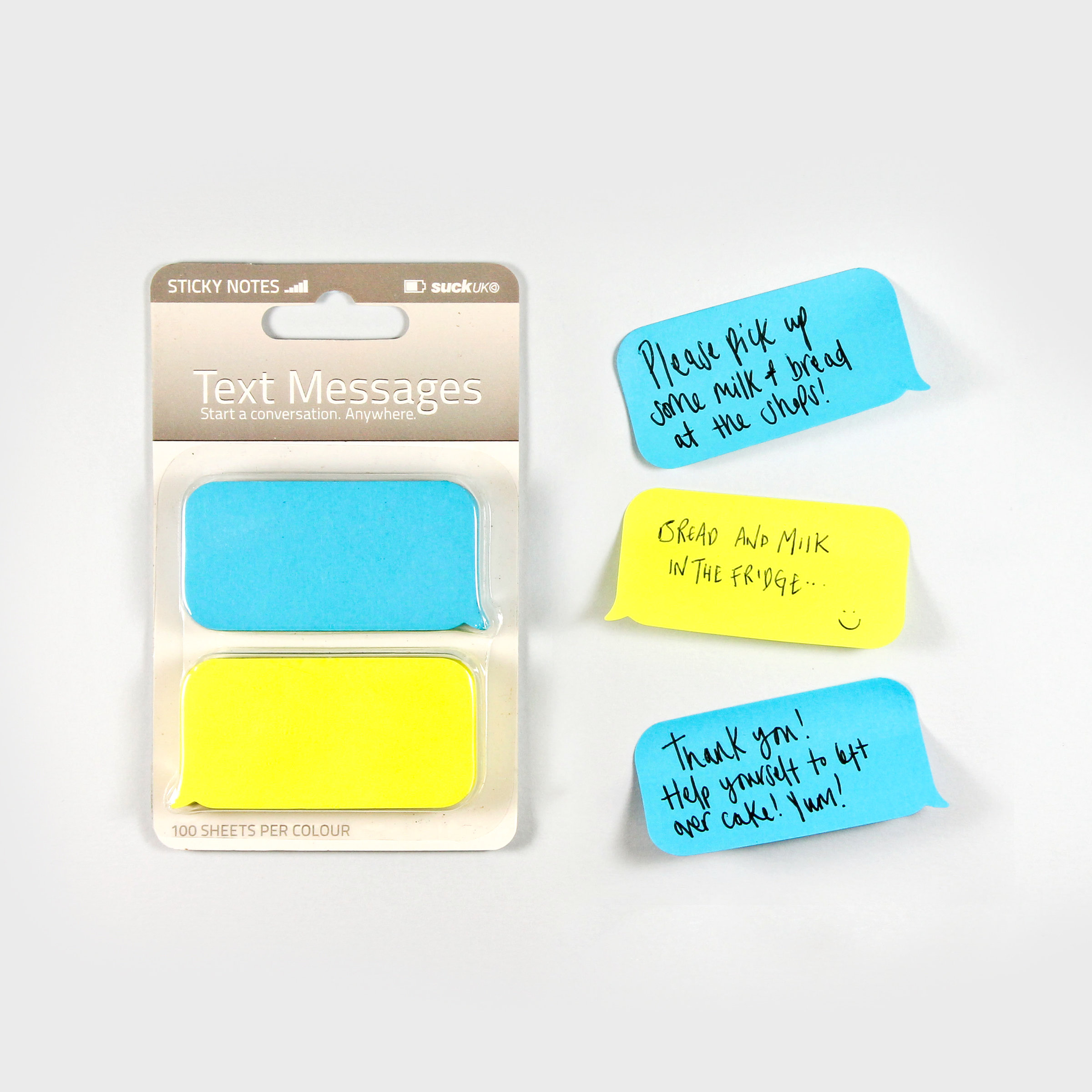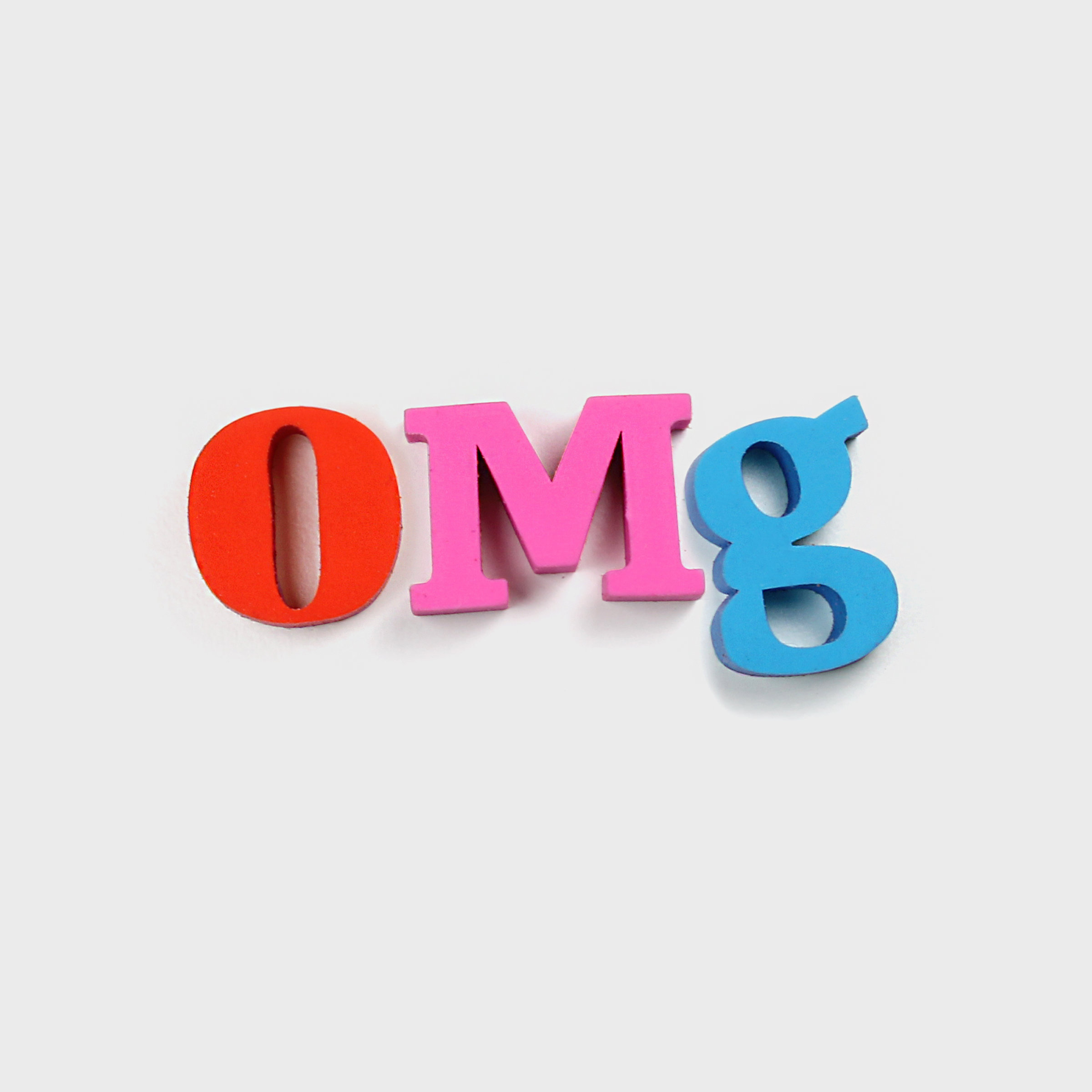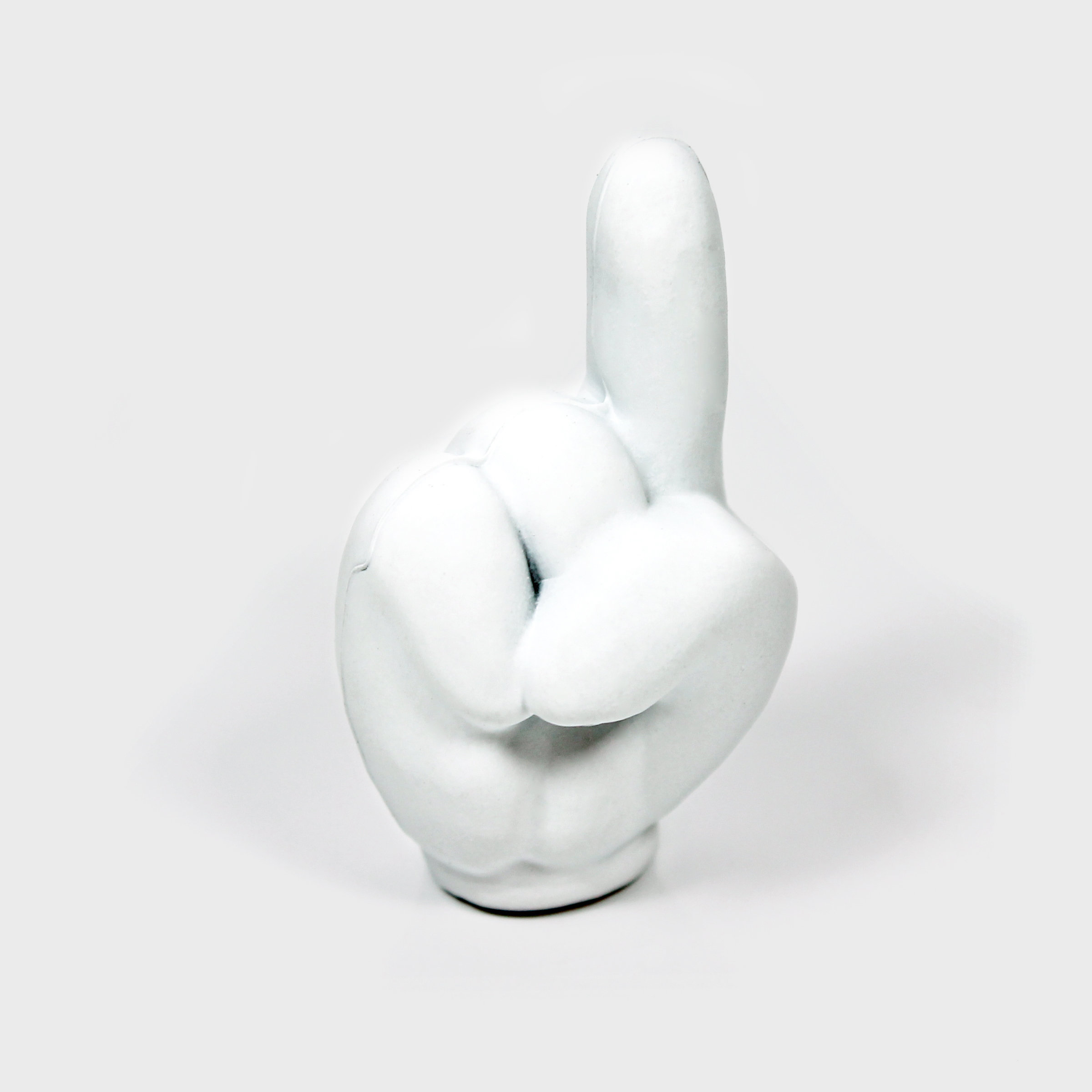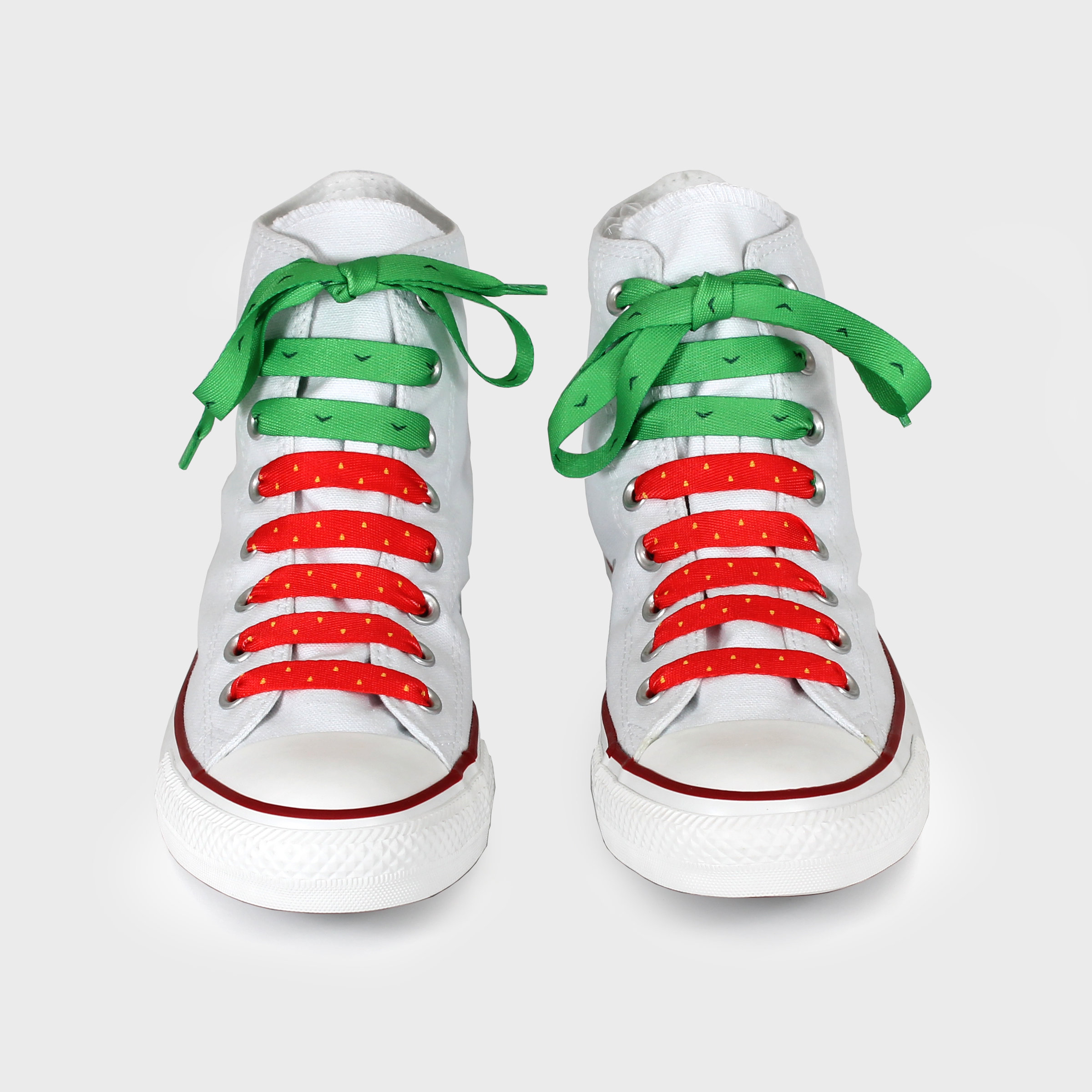 Crazy Laces
$4.00 / $8.00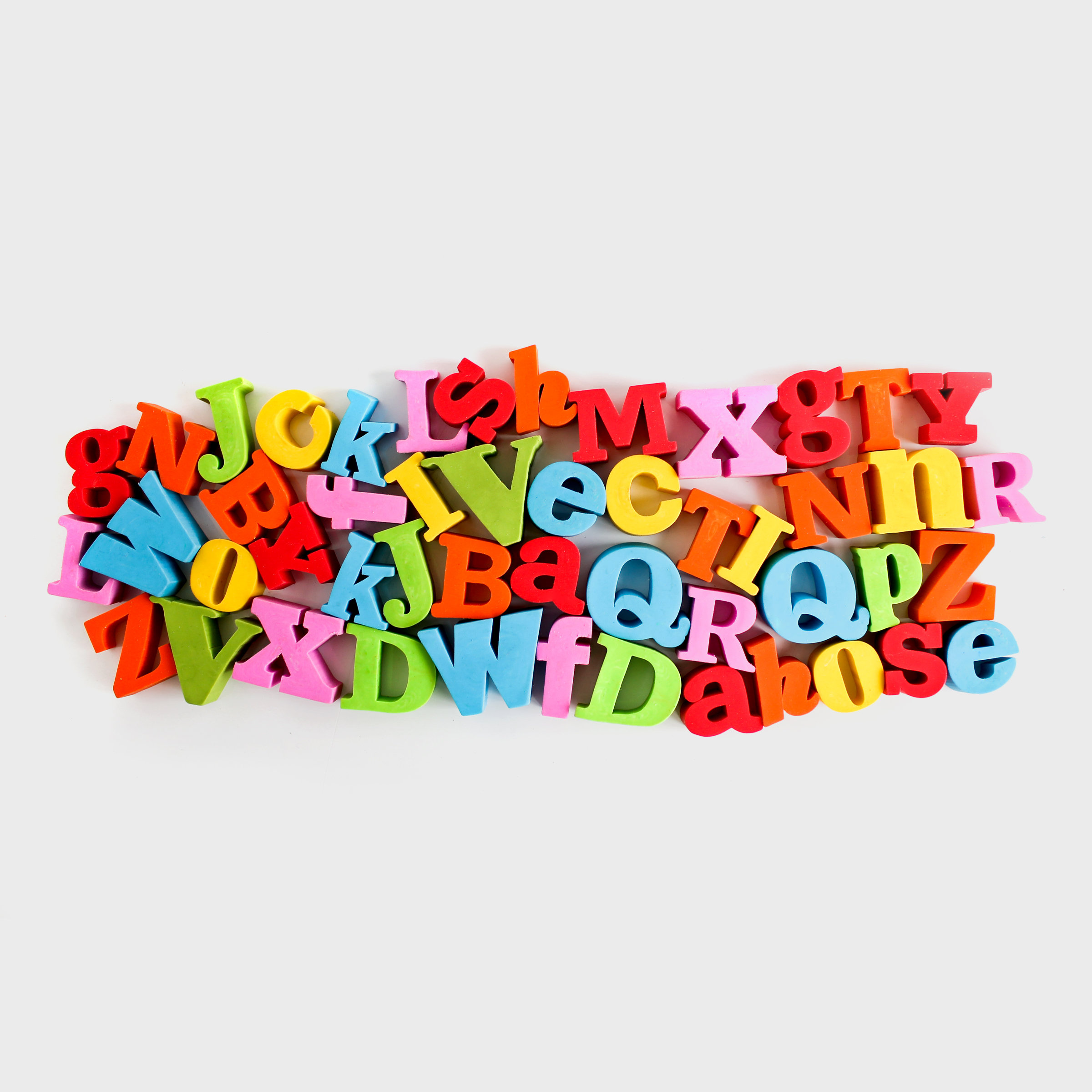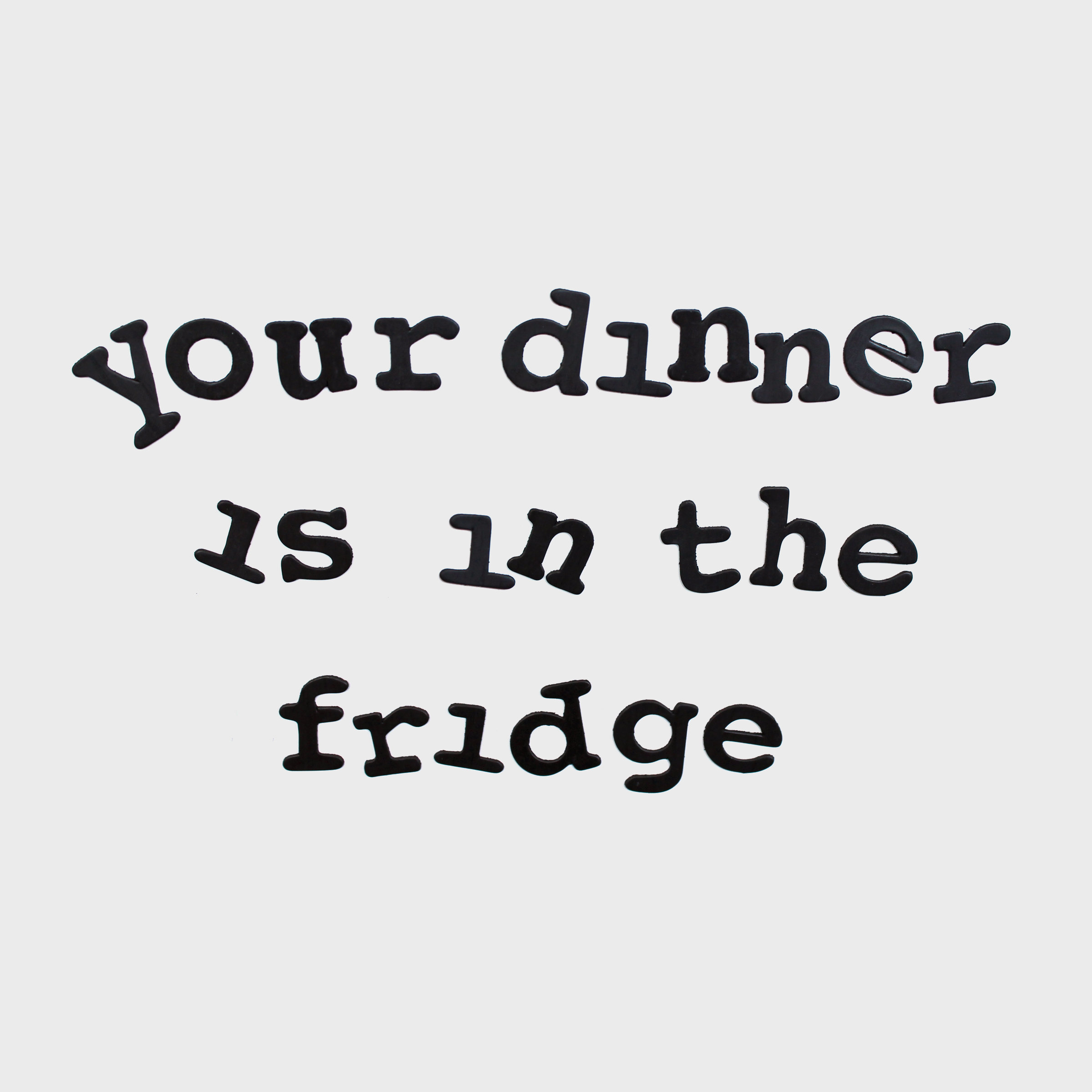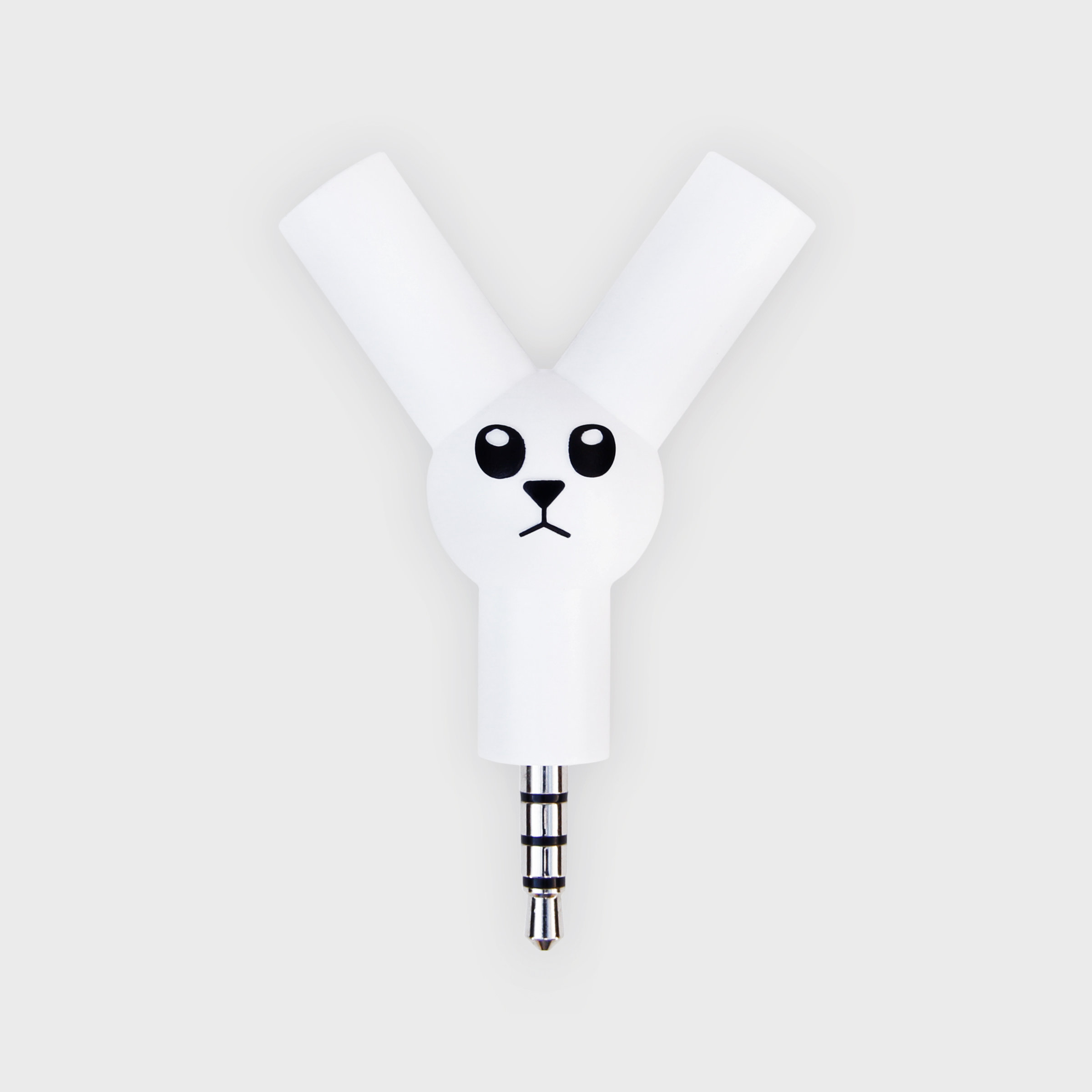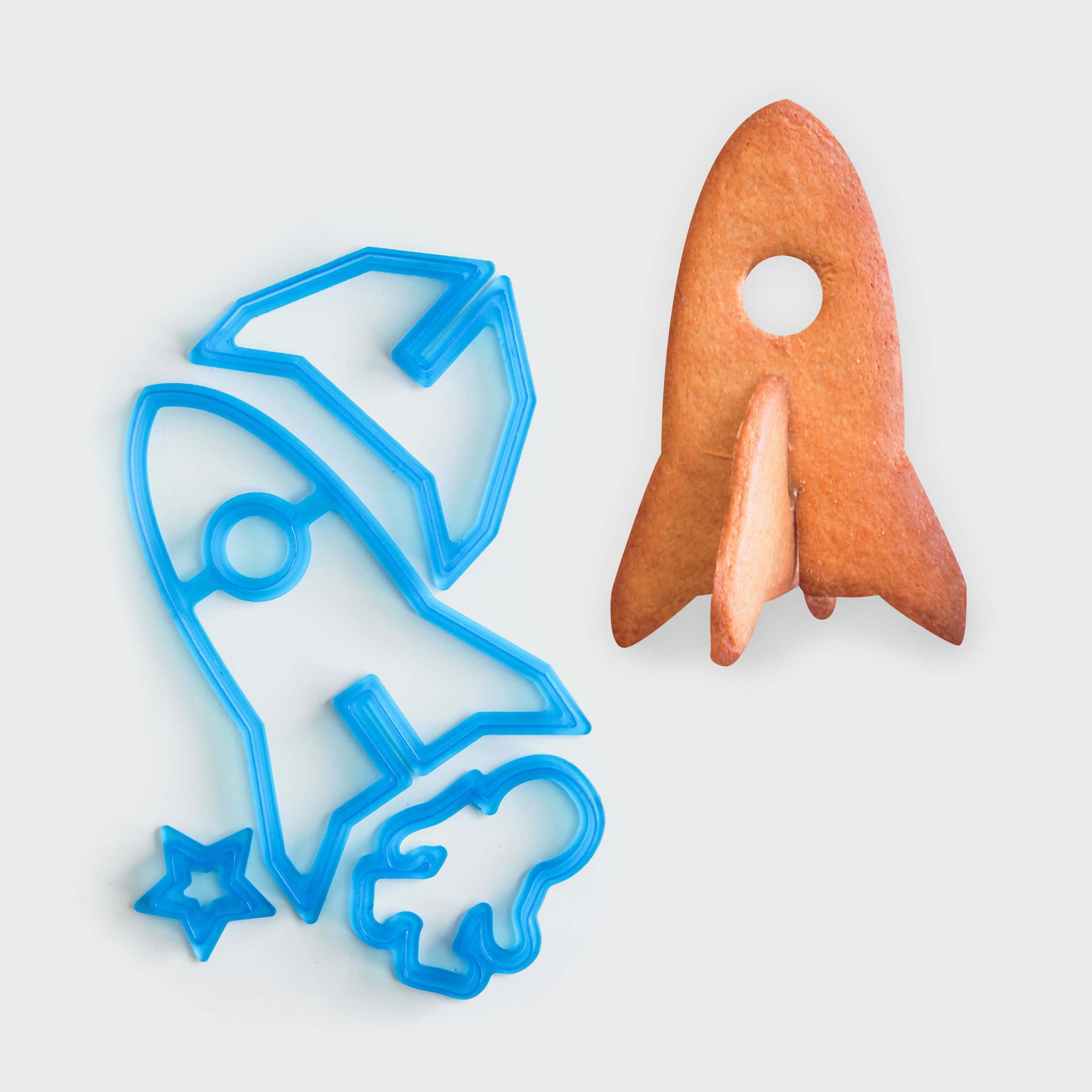 3D Space Cookie Cutters
$6.00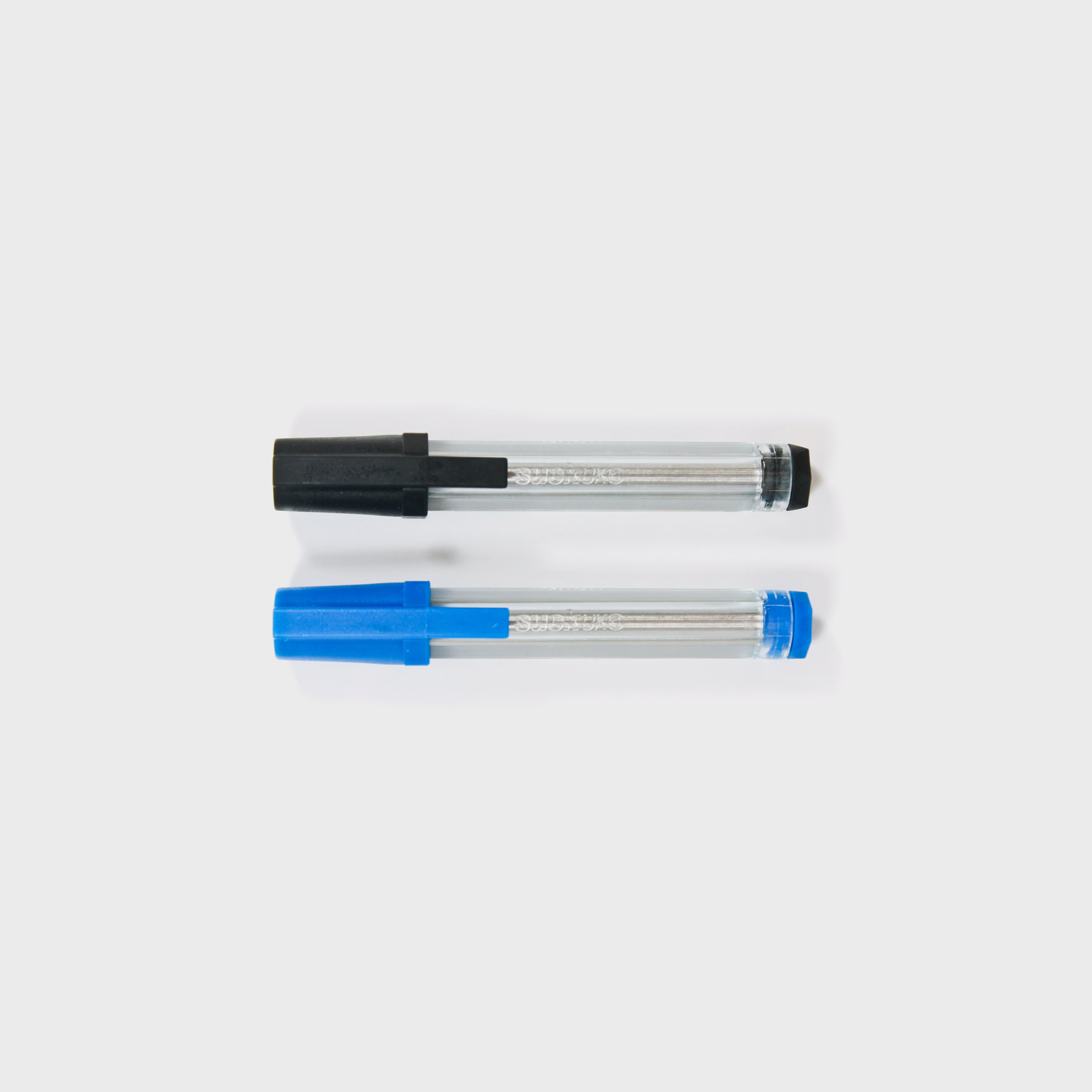 Touch Screen Stylus (Pen)
$12.00 / $6.00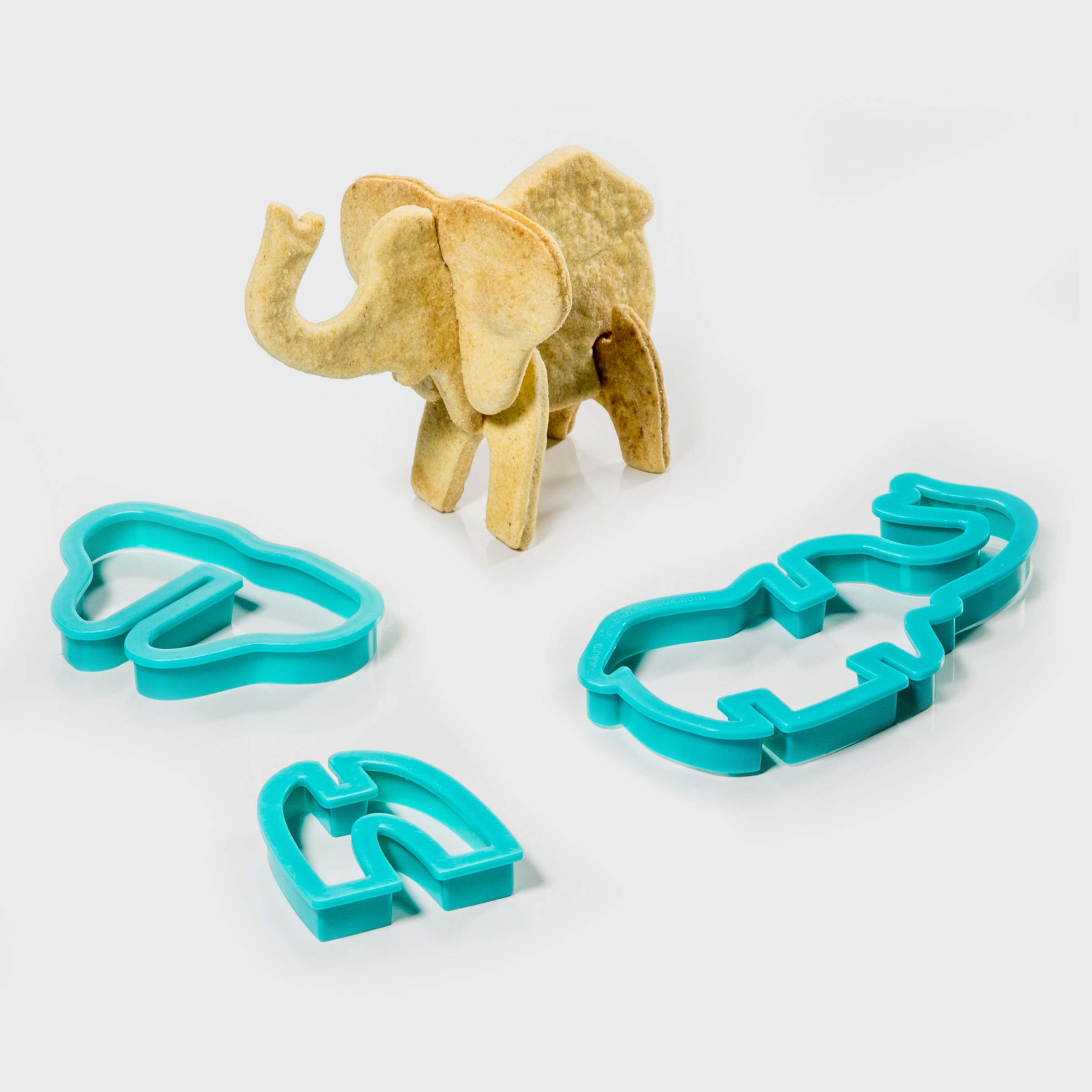 3D Safari Cookie Cutters
$6.00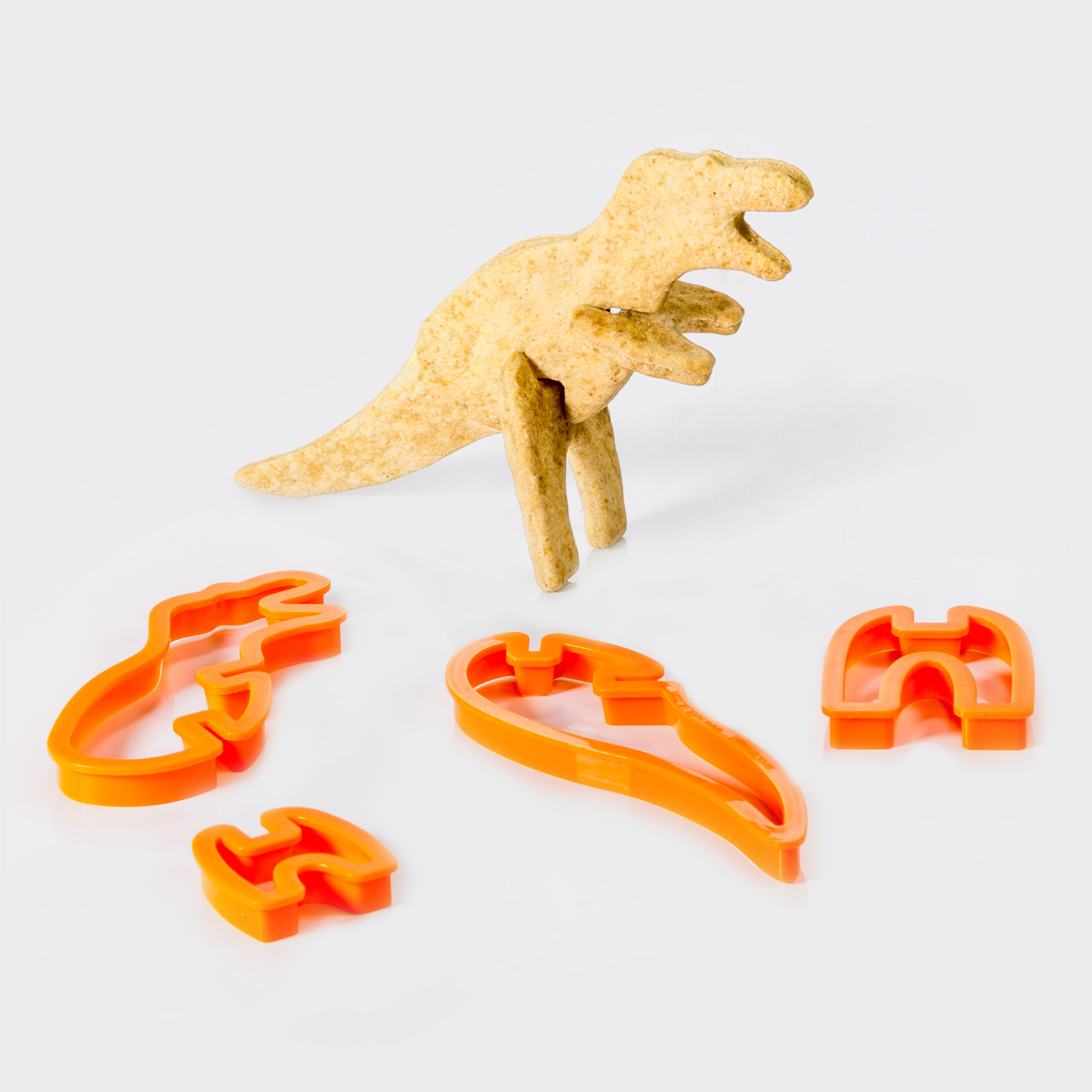 3D Dinosaur Cookie Cutters
$12.00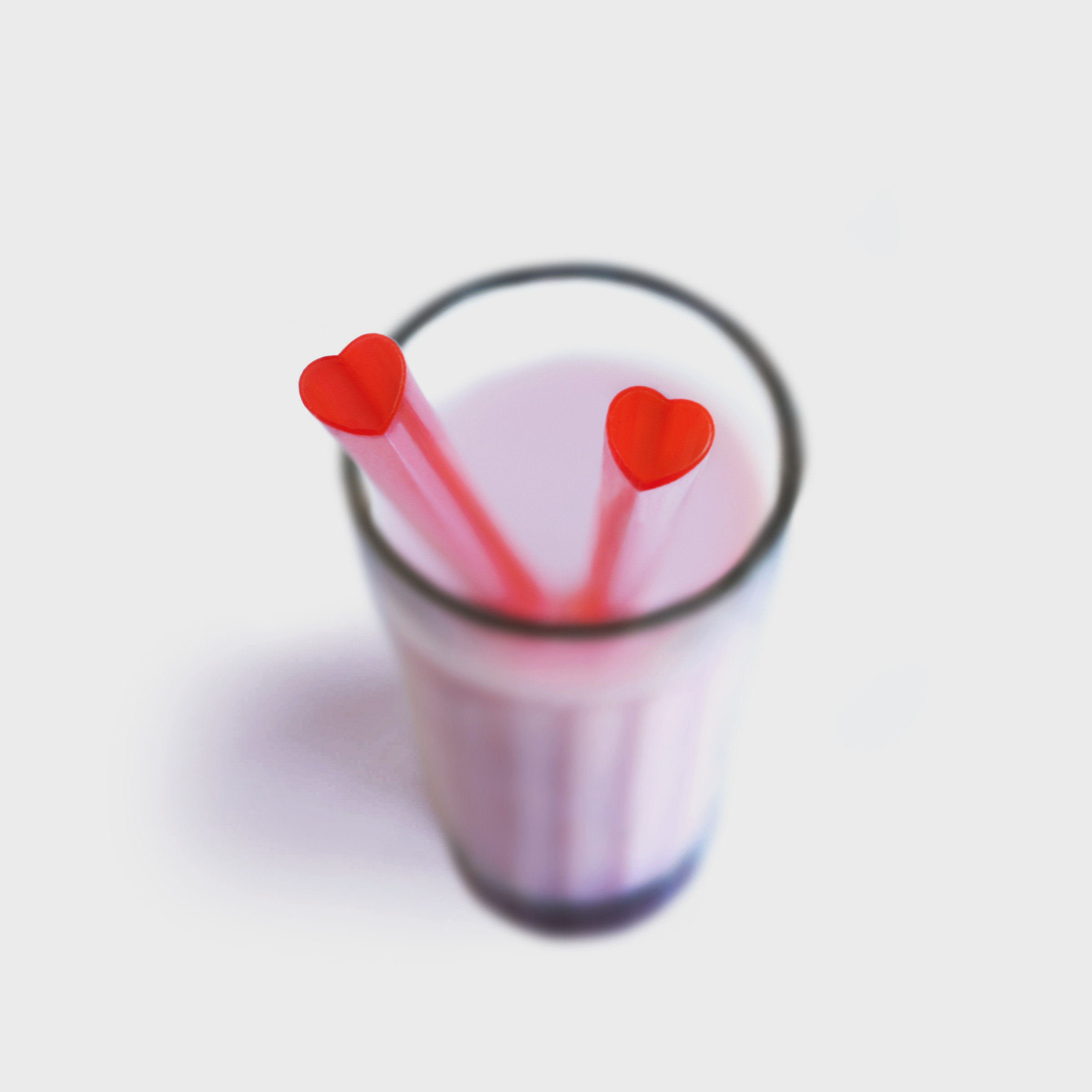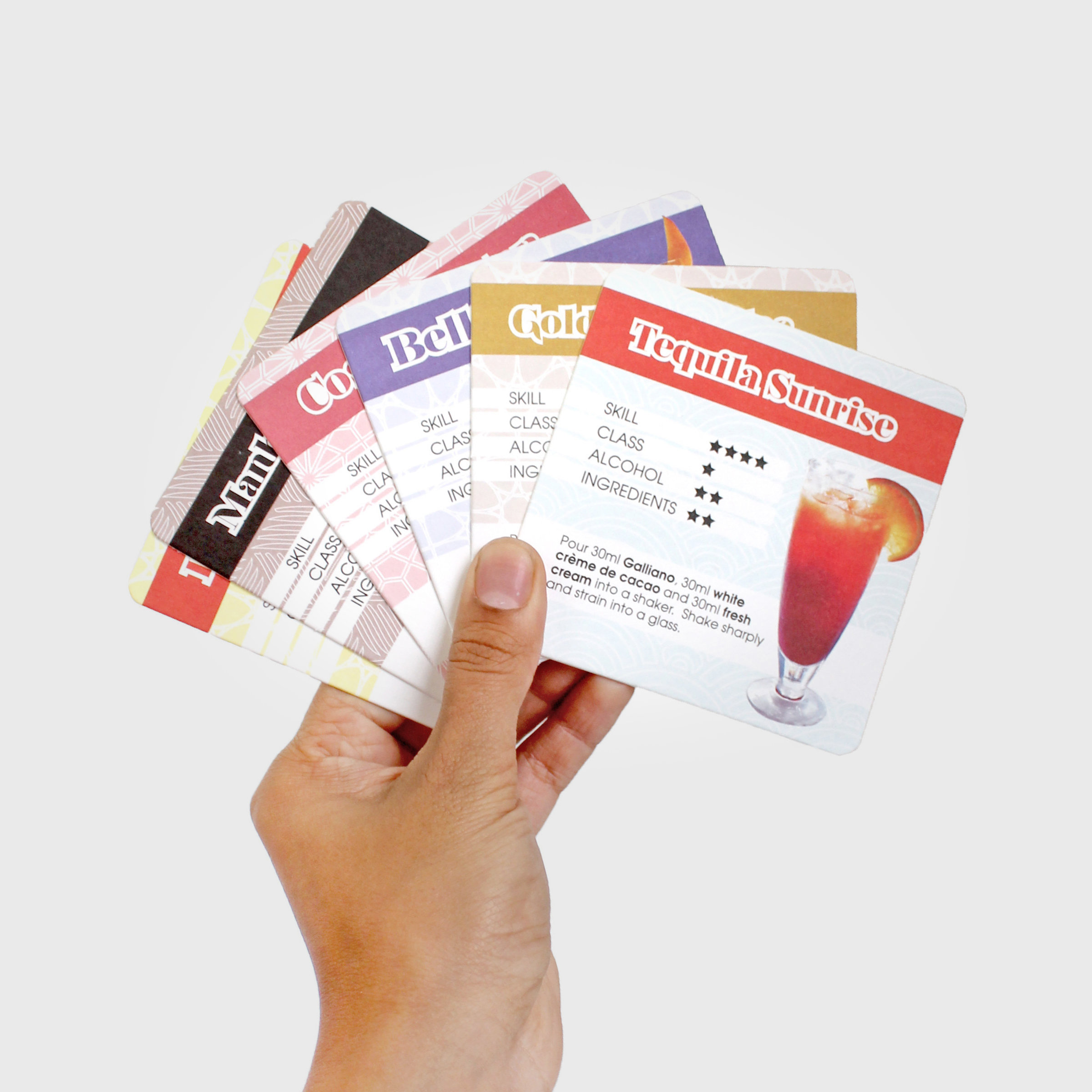 Cocktail Challenge
$12.00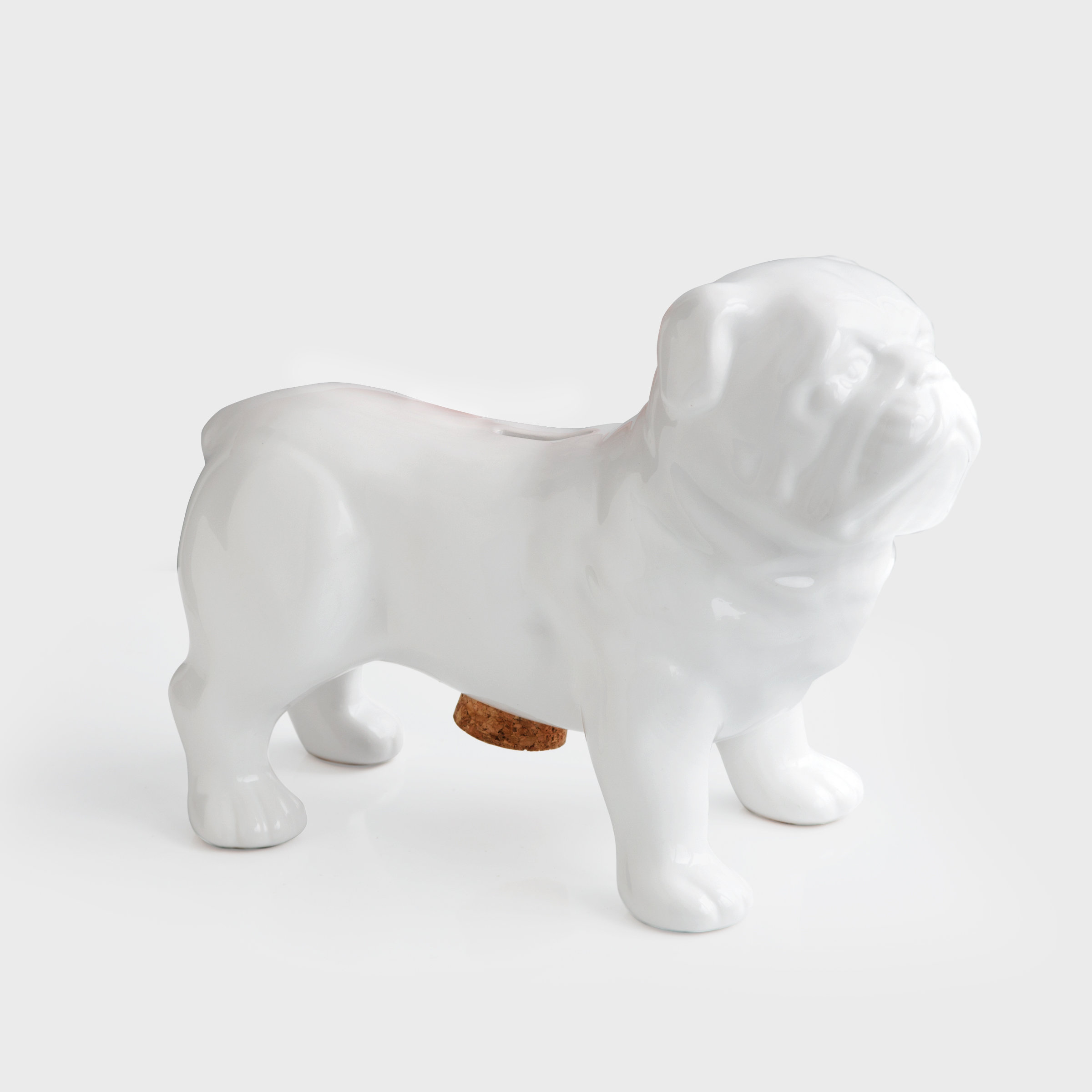 Guard Dog Money Box
$50.00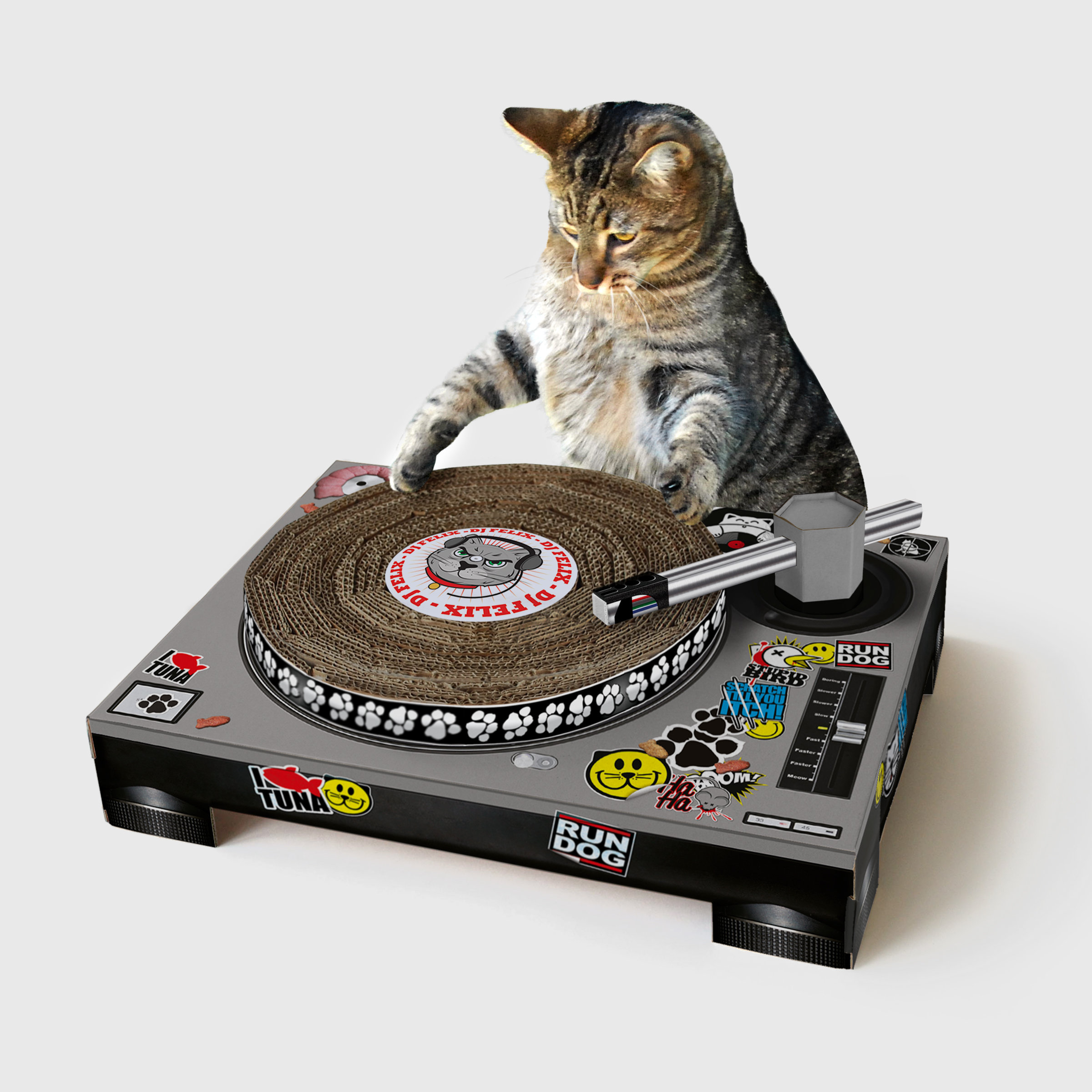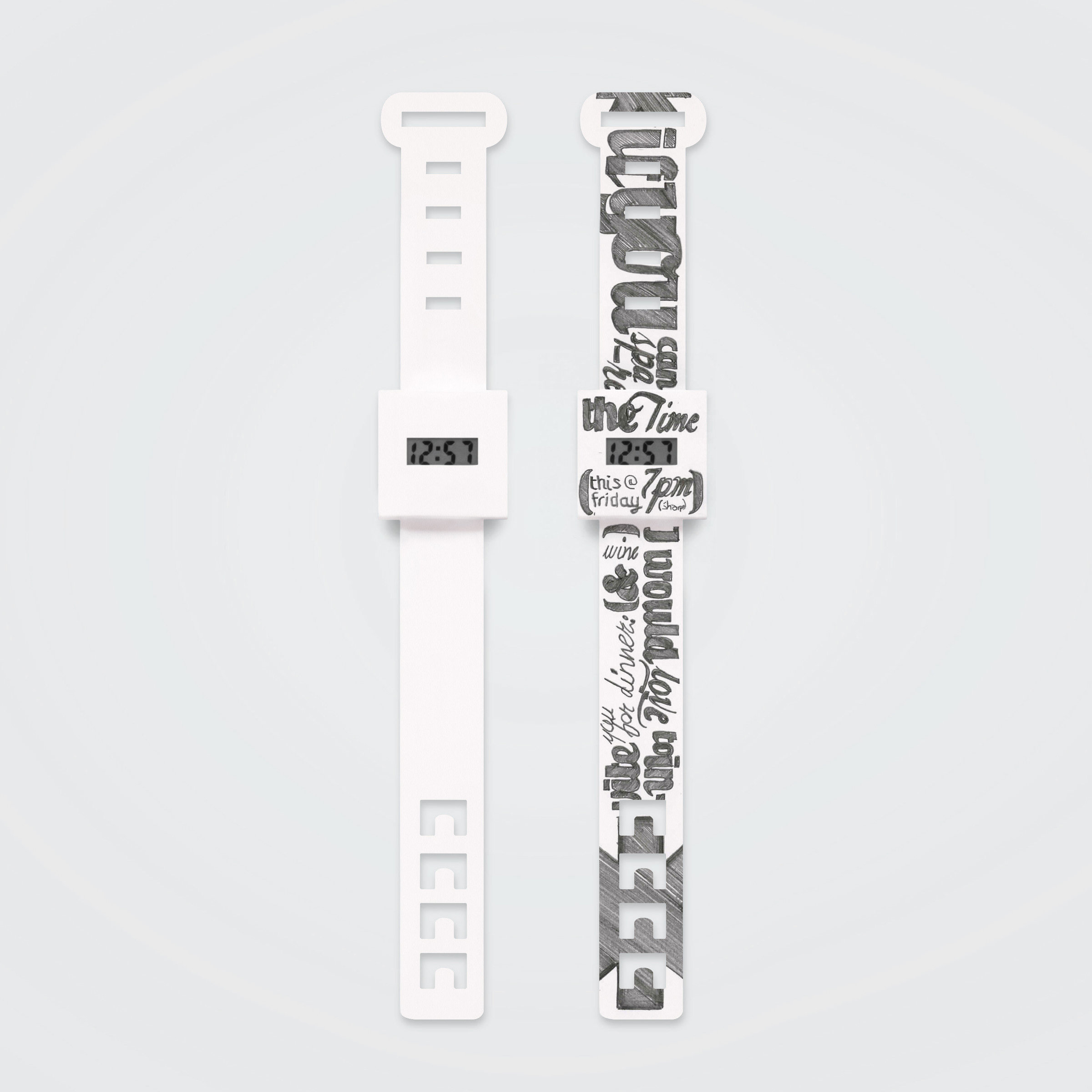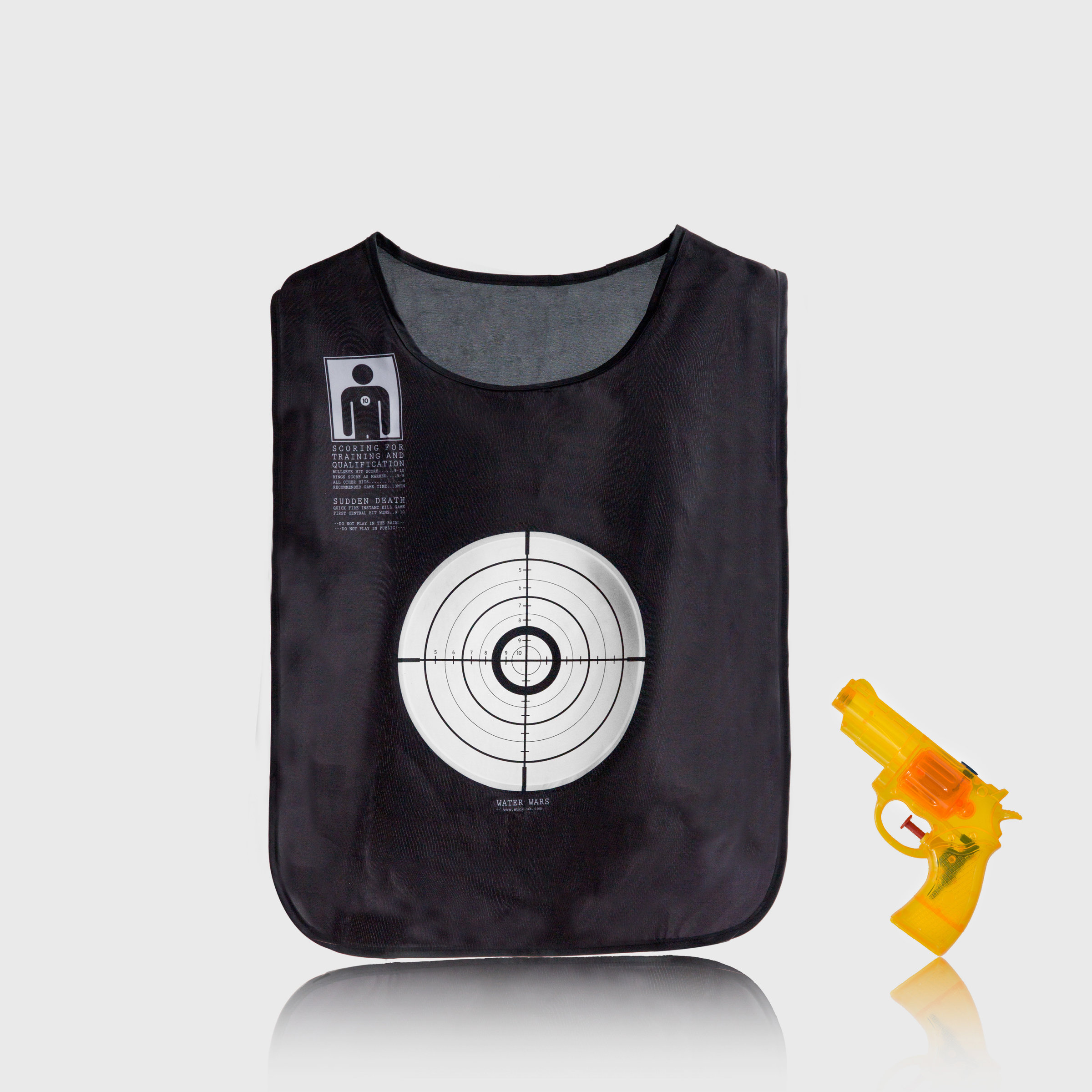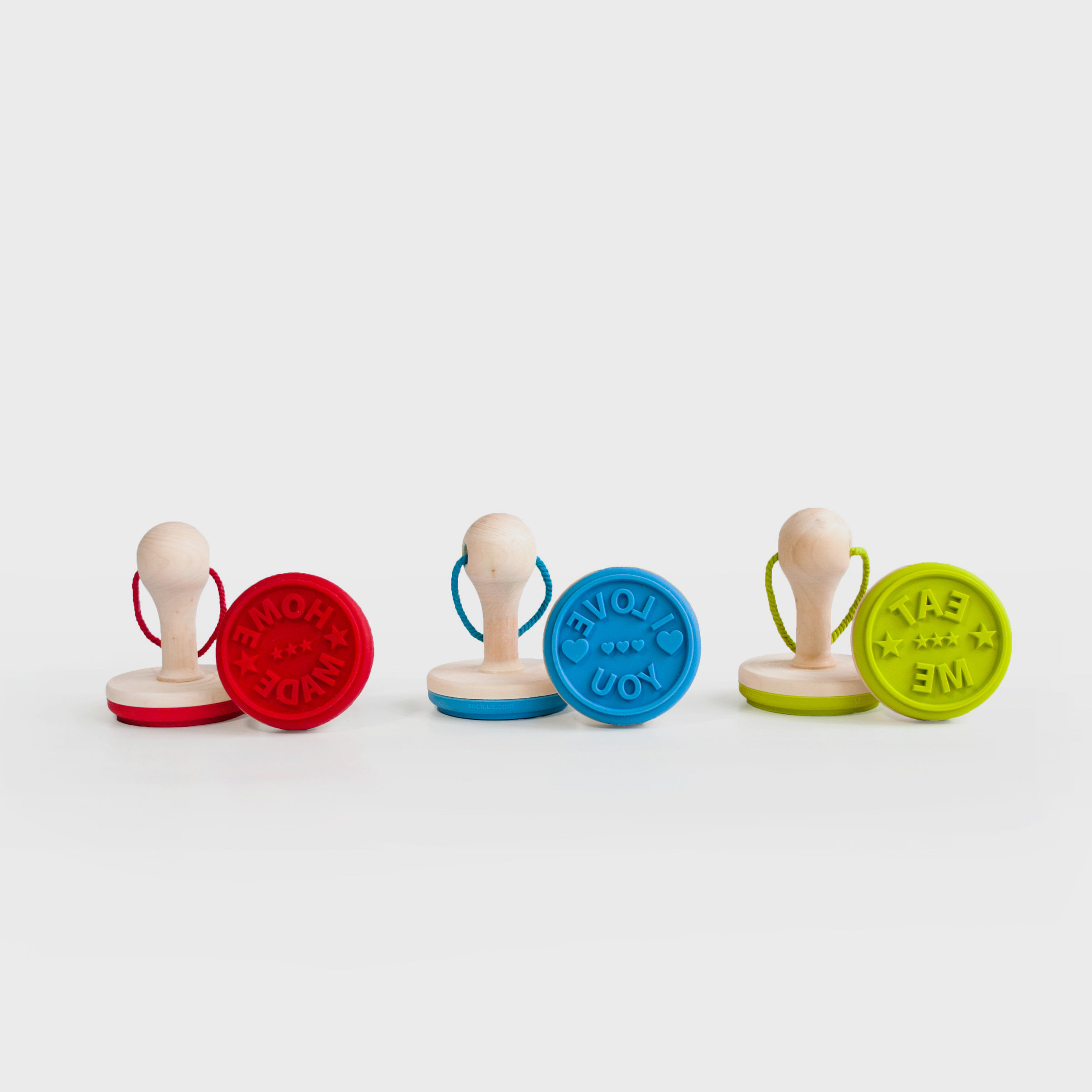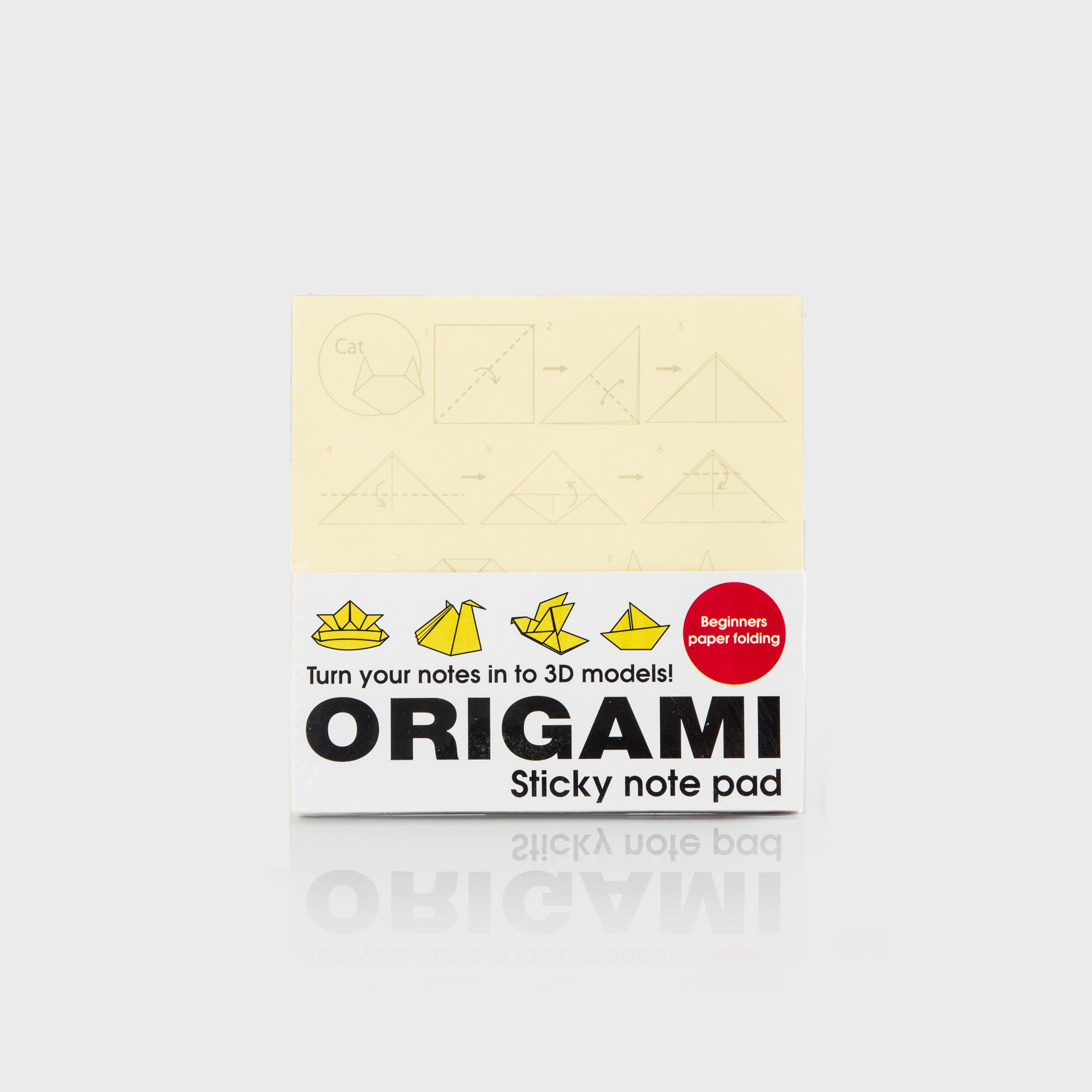 Origami Sticky Notes
$4.00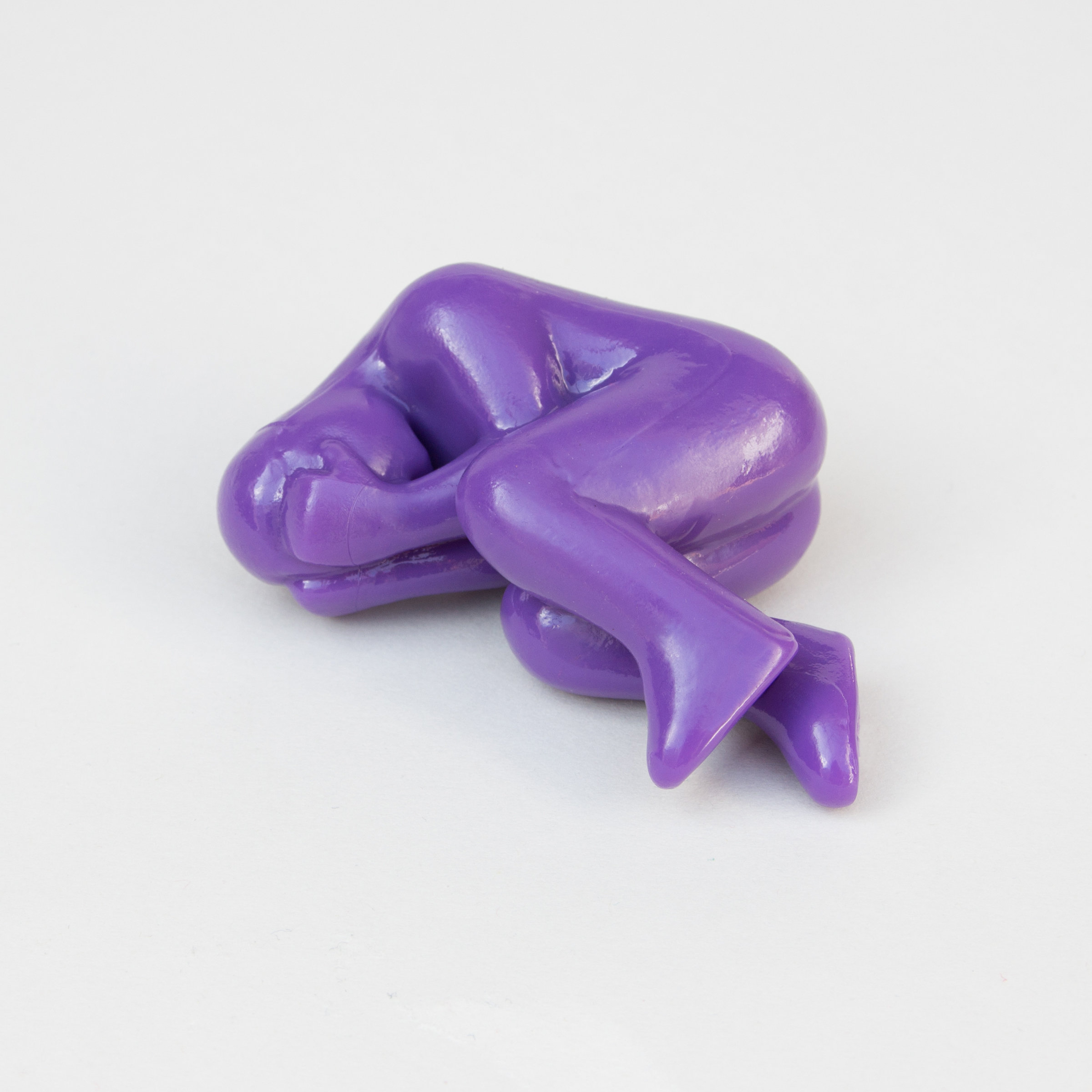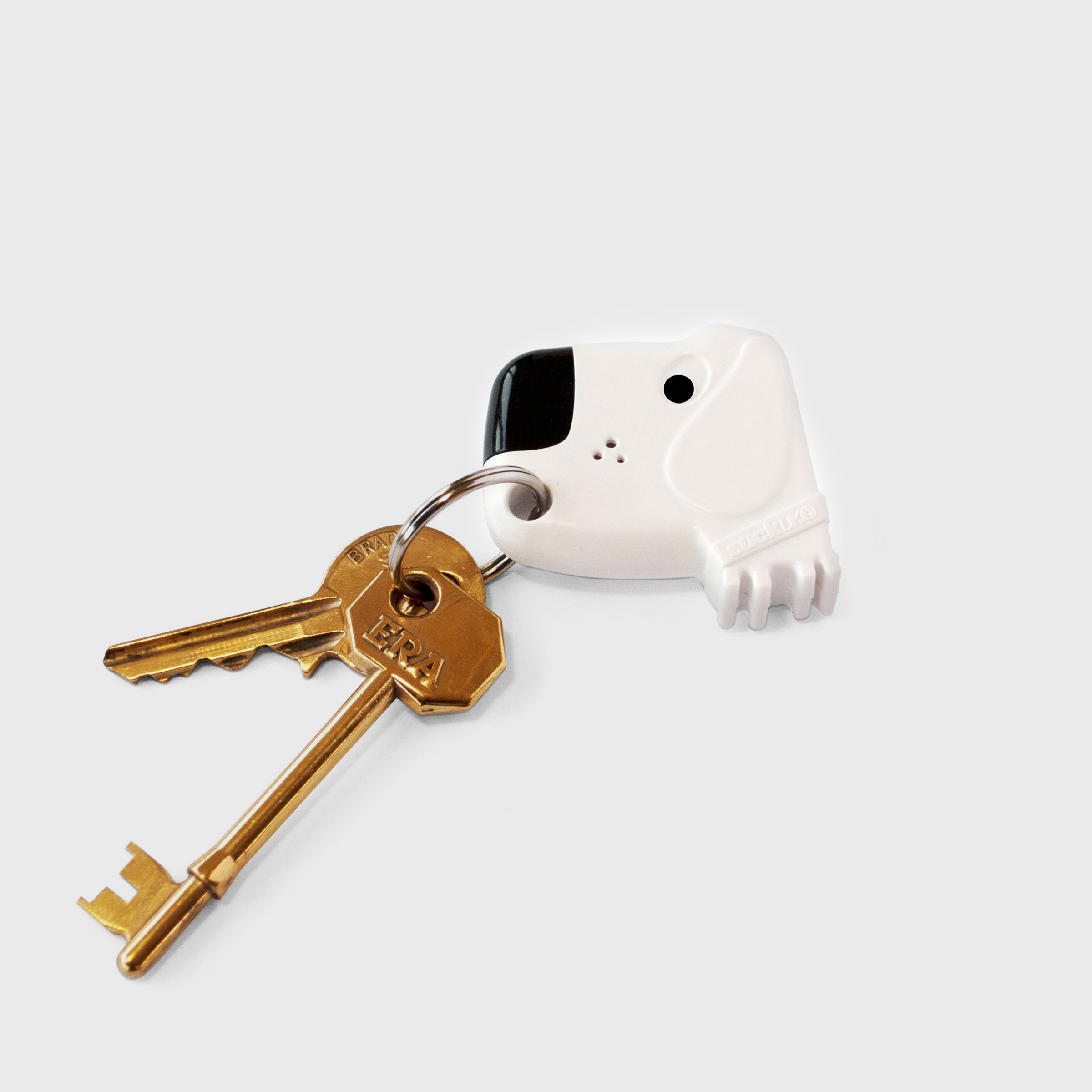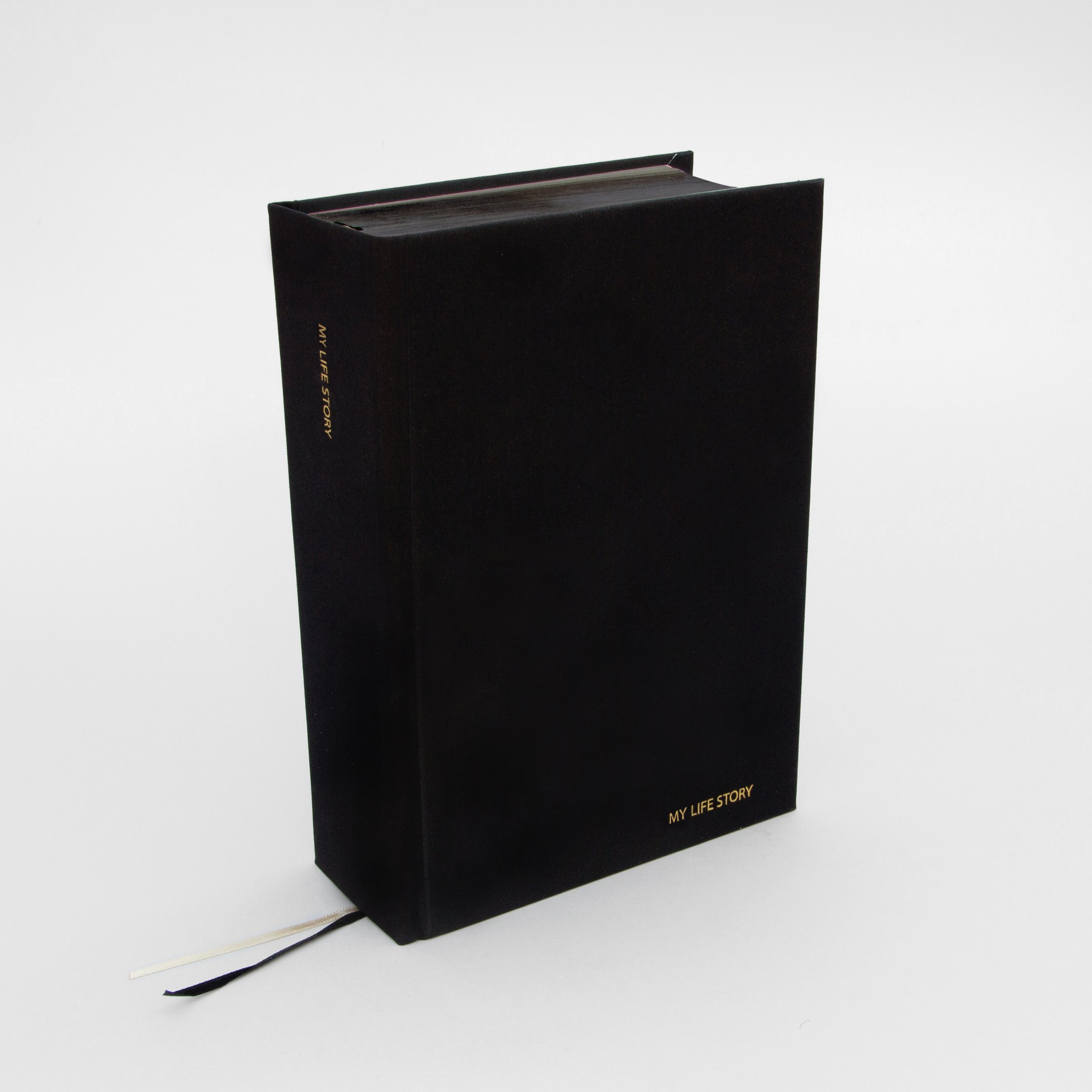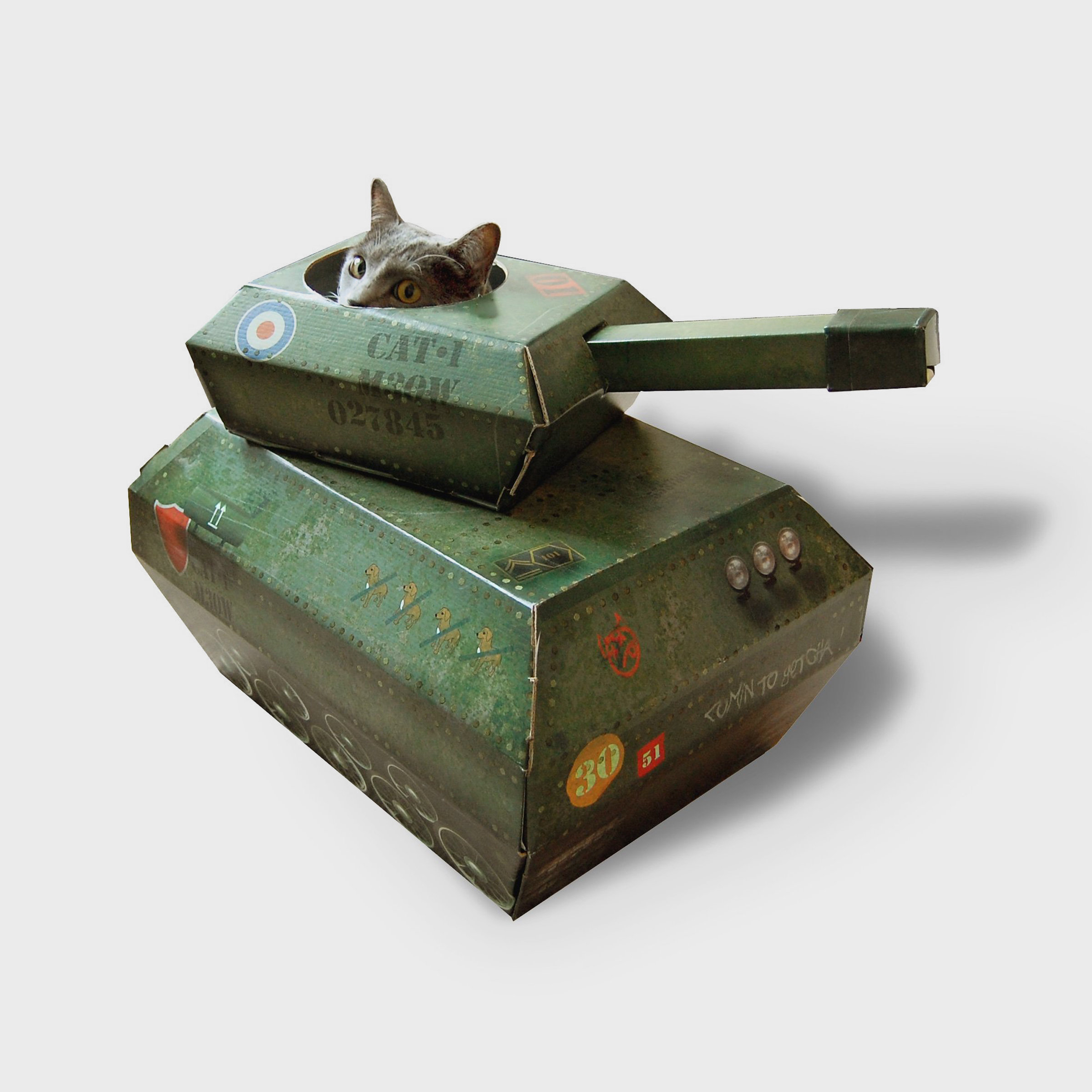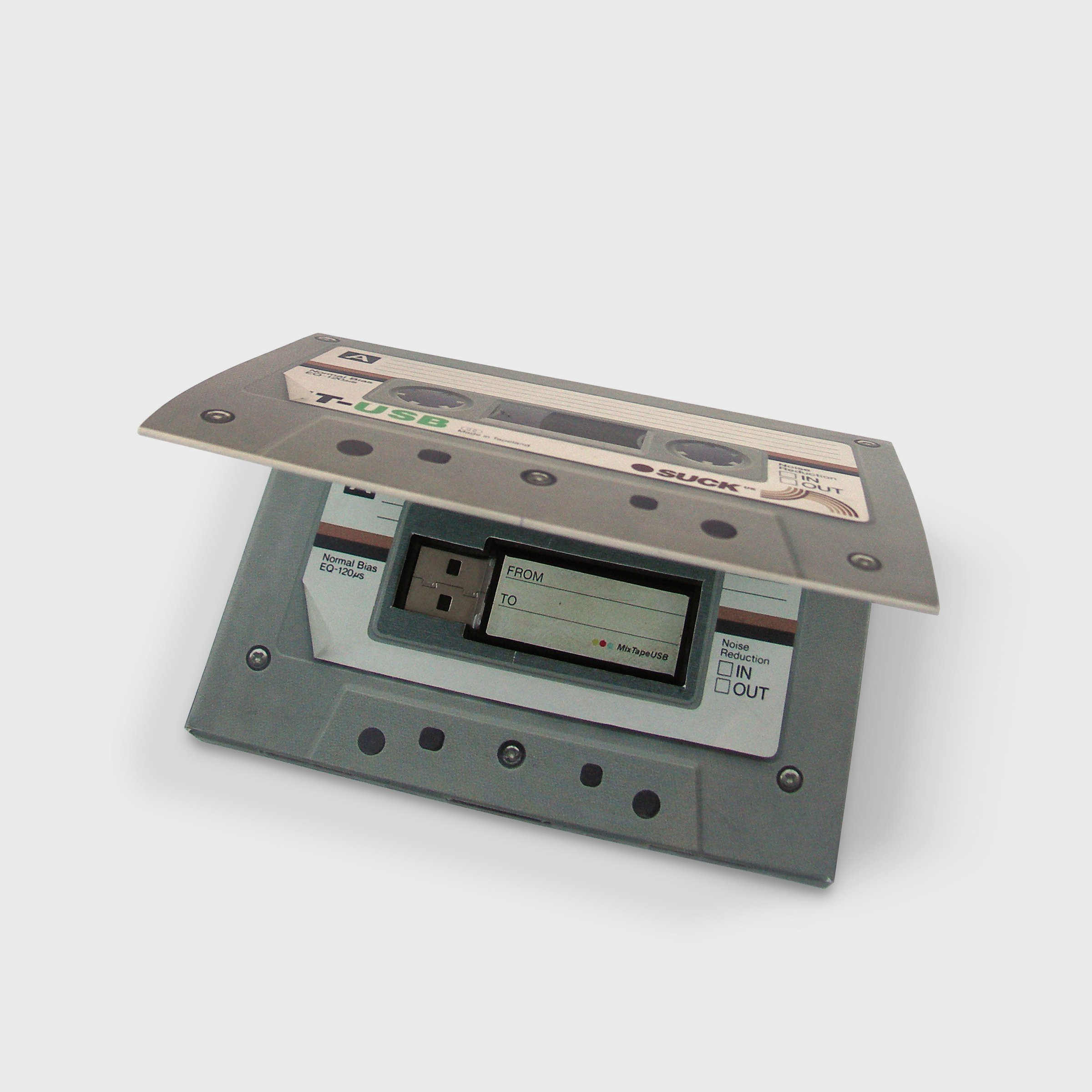 Mix Tape USB Stick
$30.00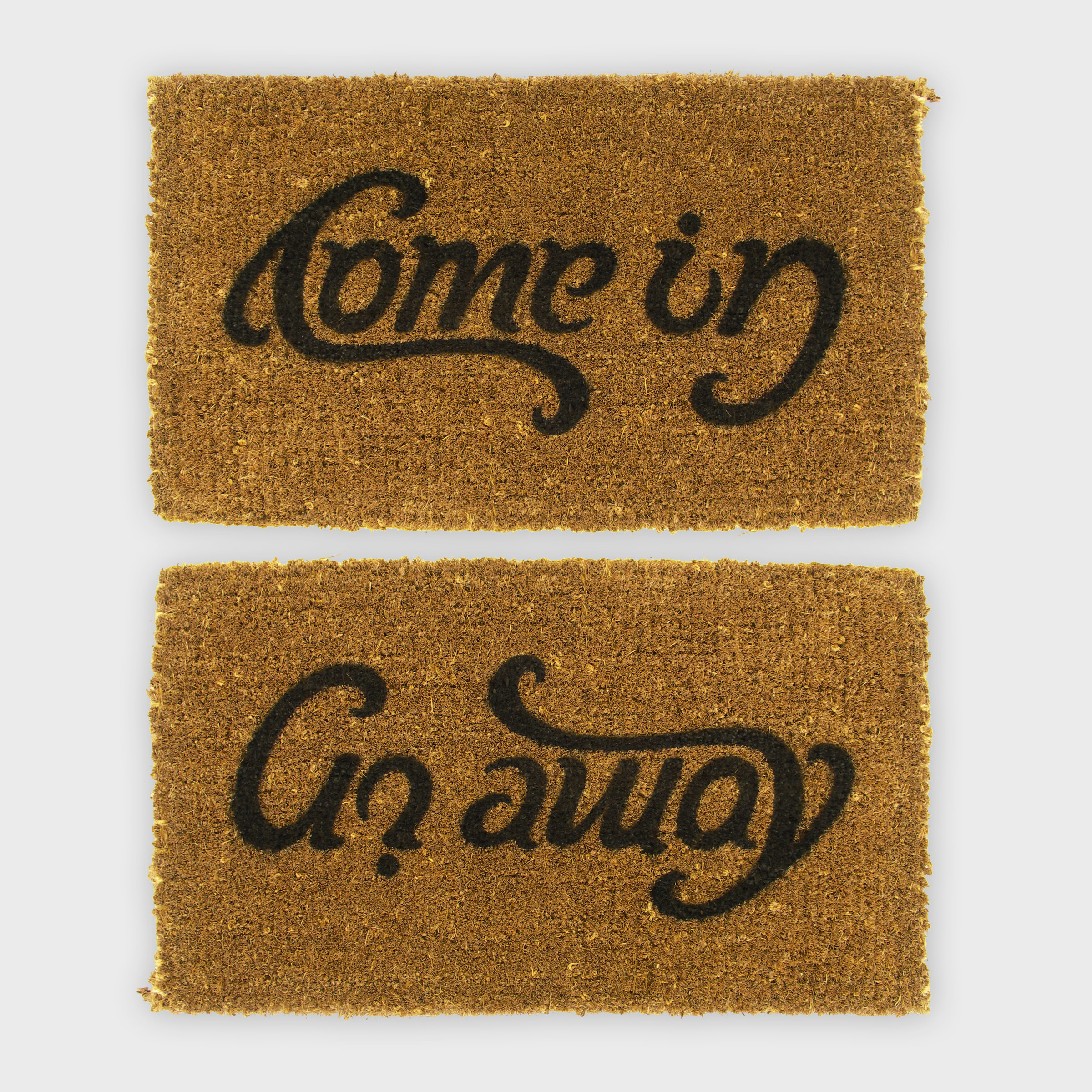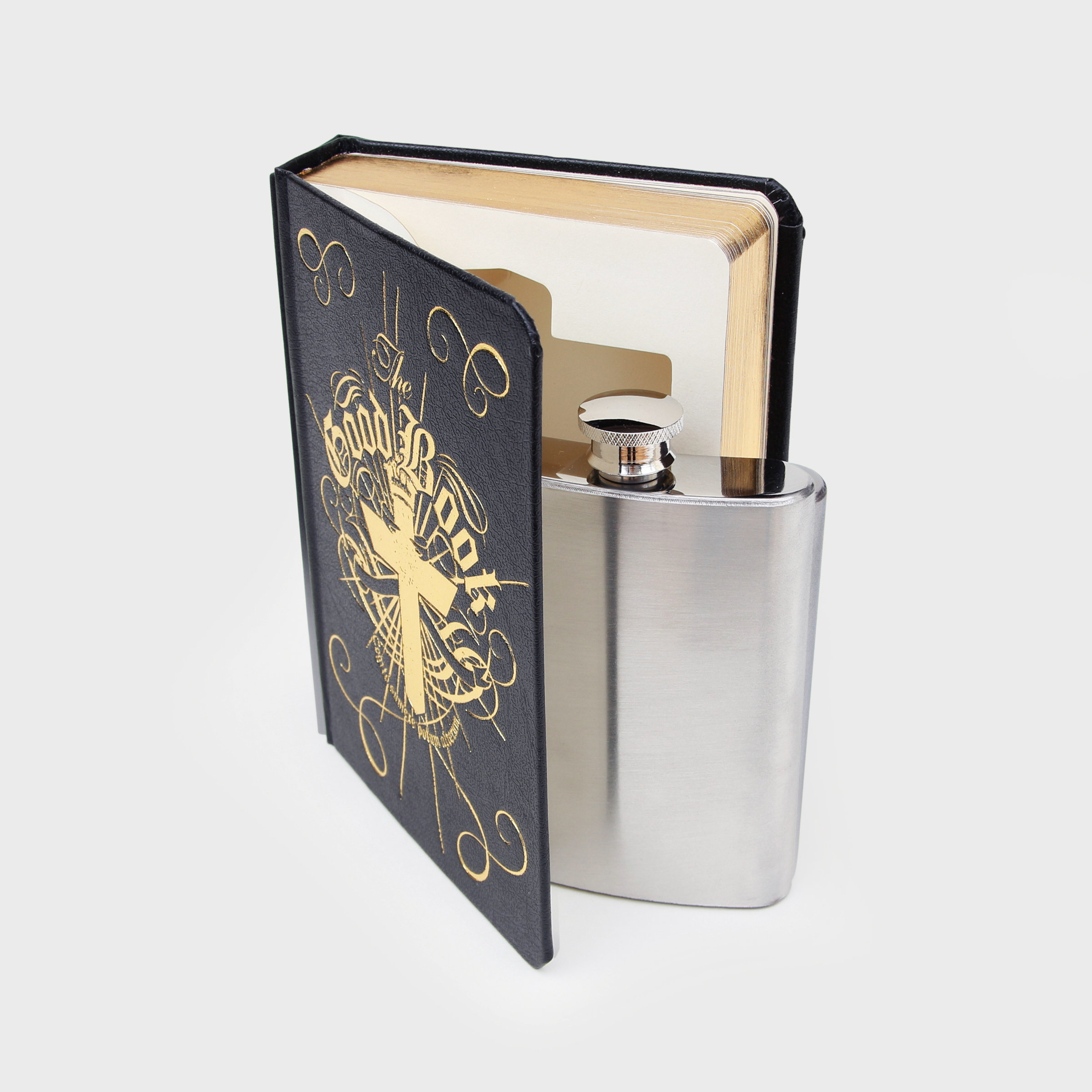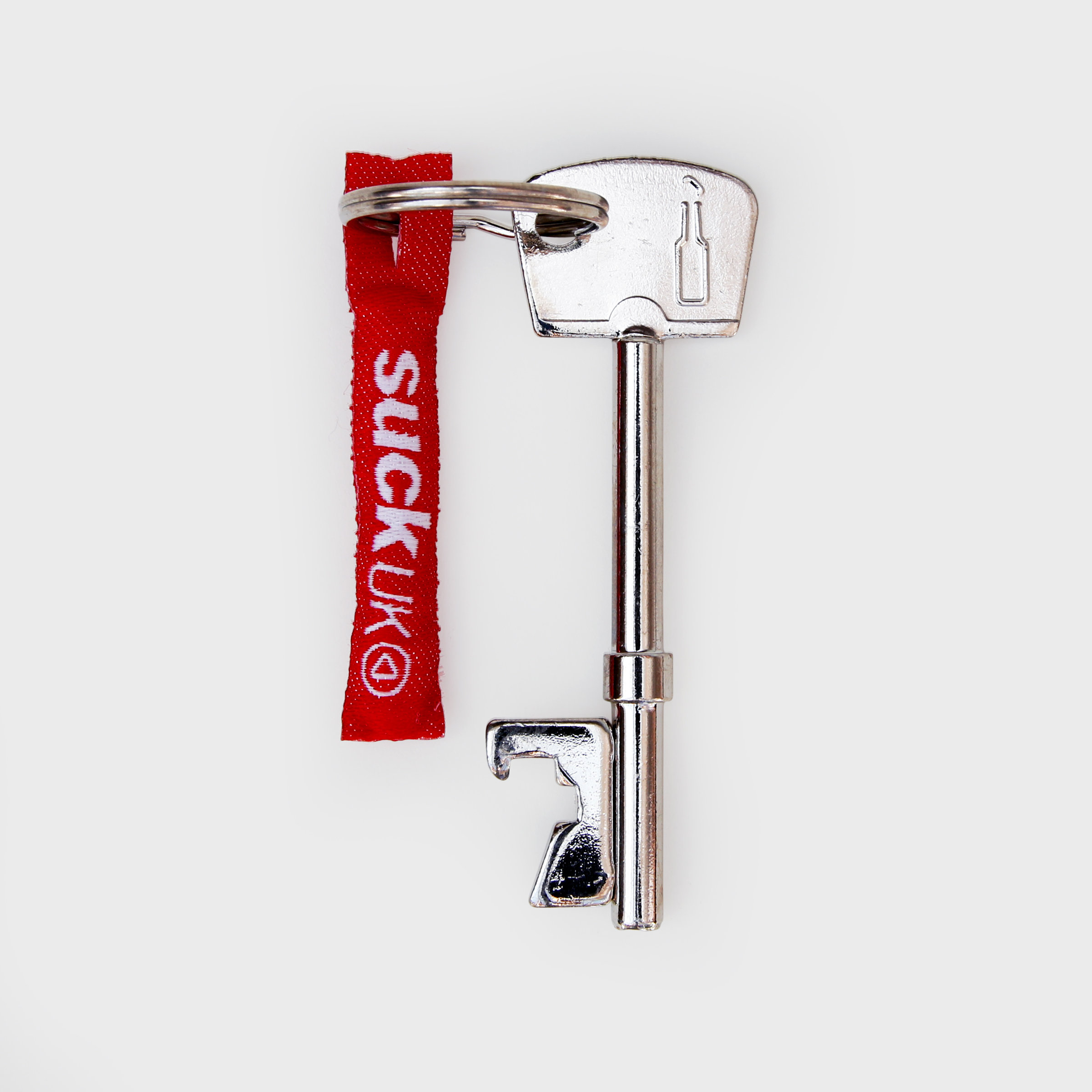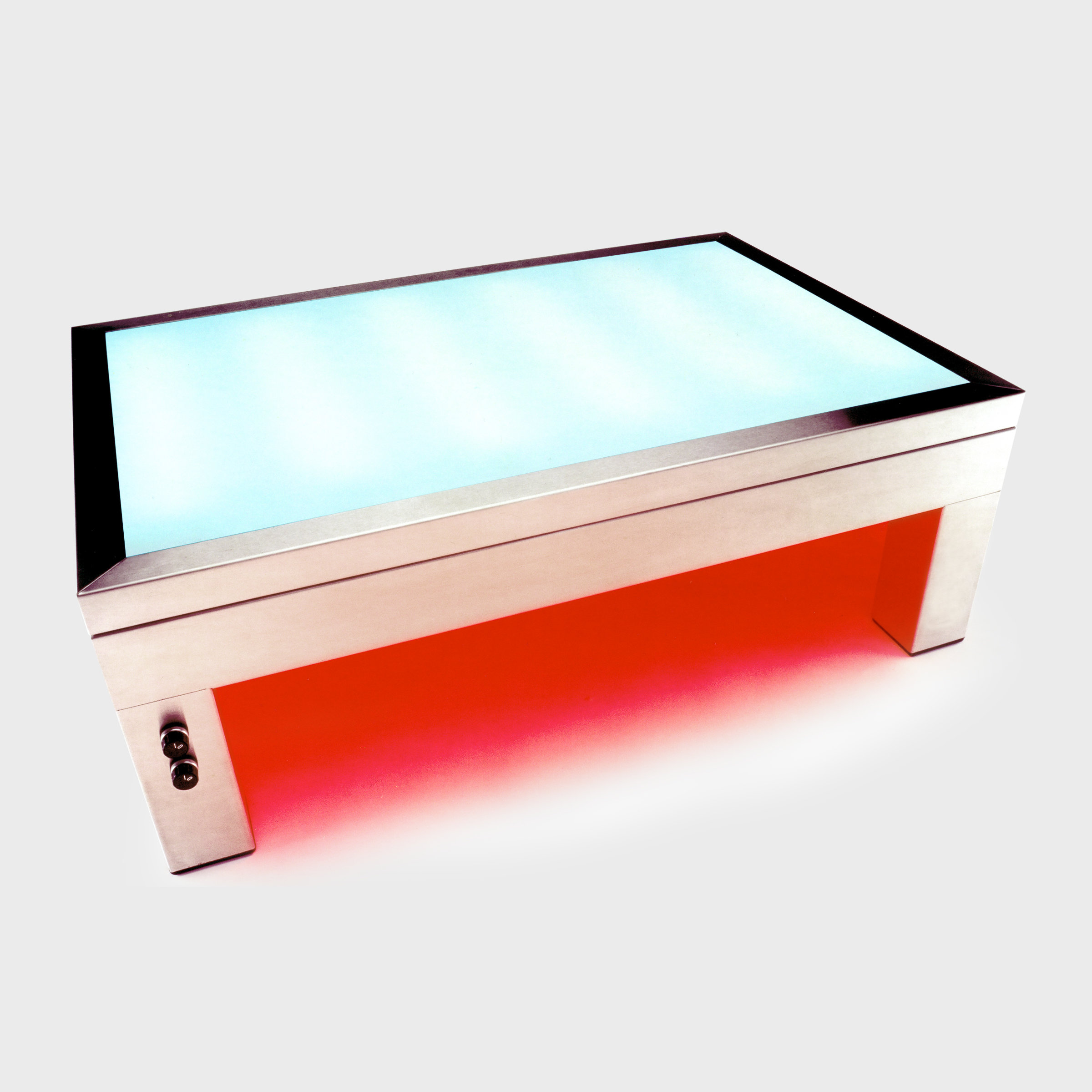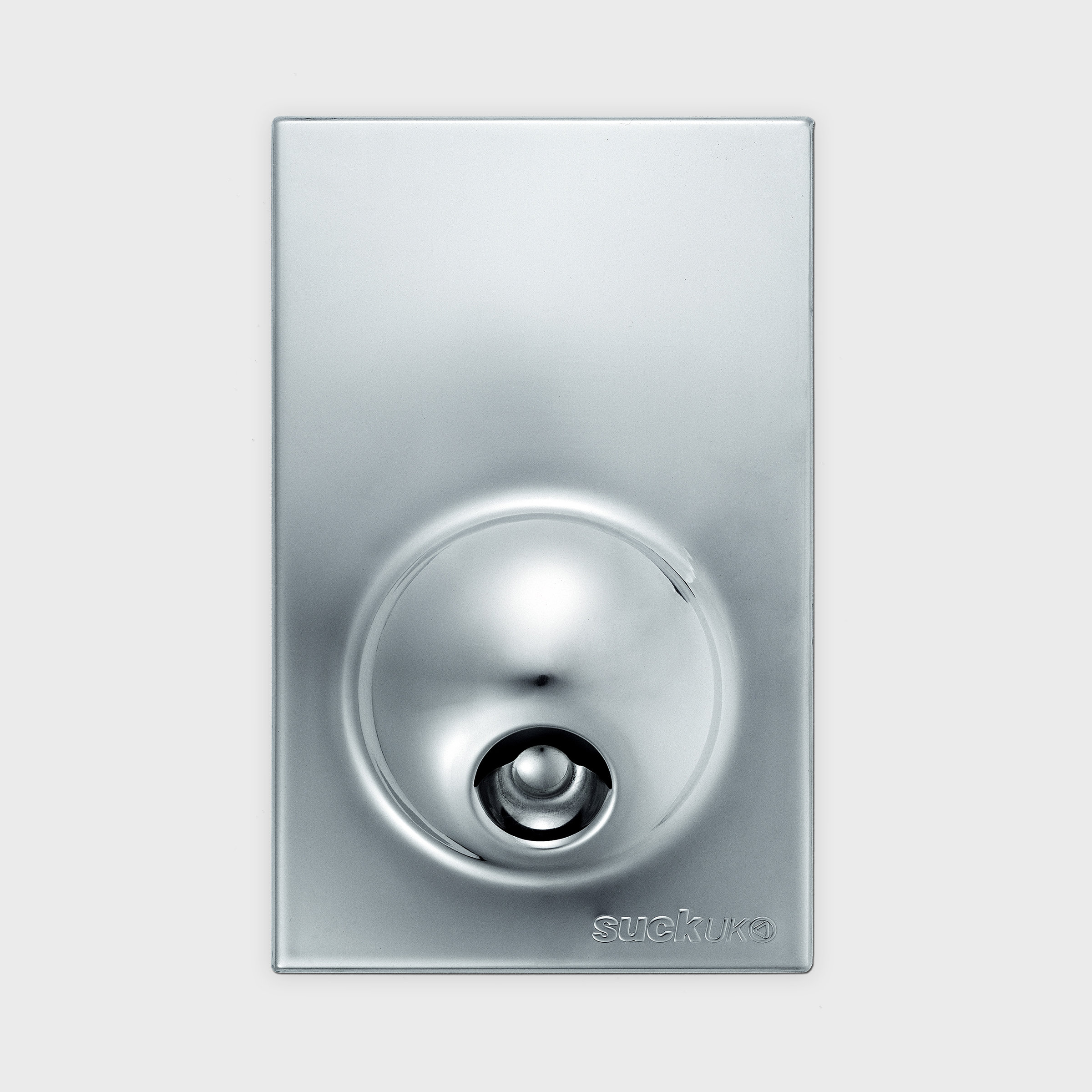 Magnetic Bottle Opener
$20.00