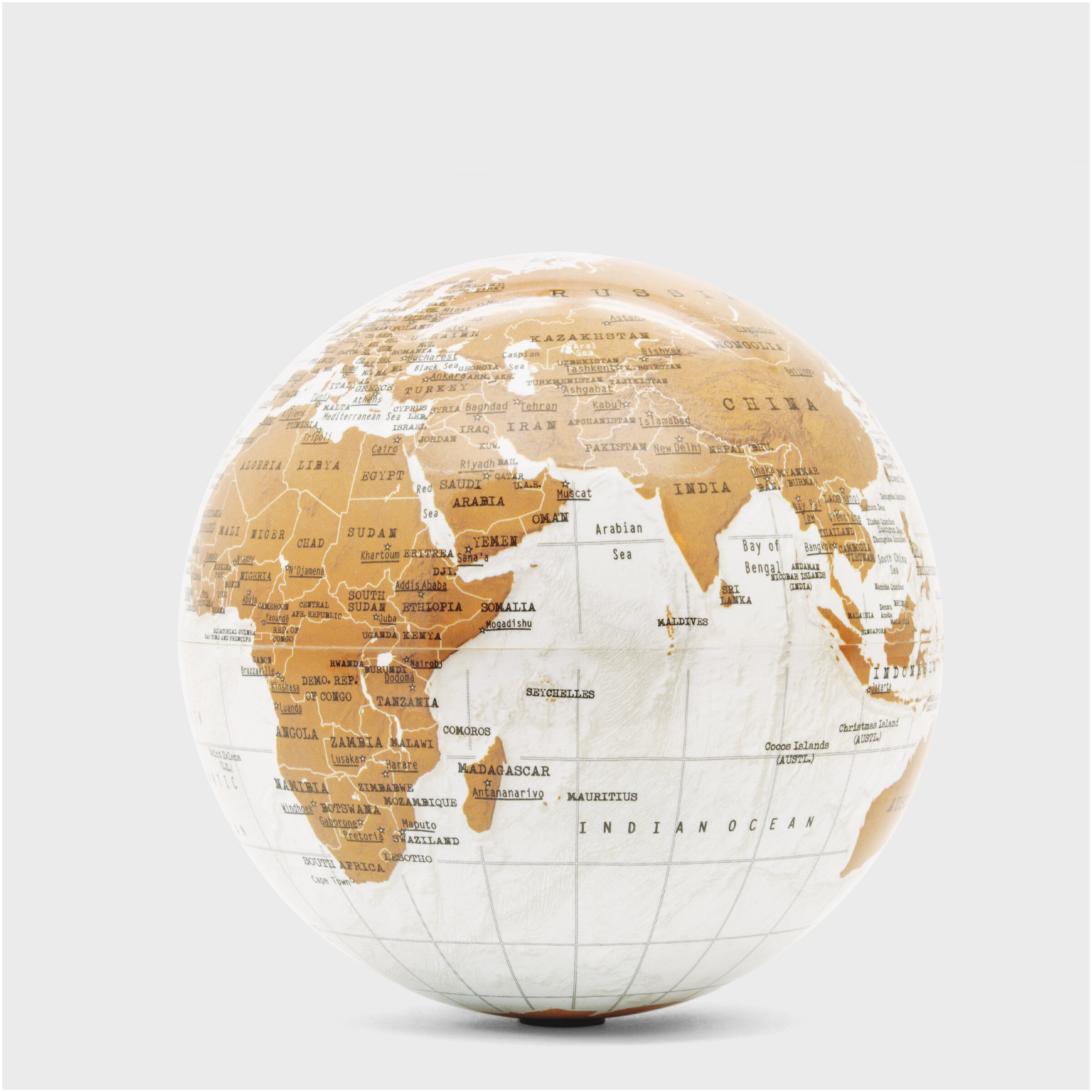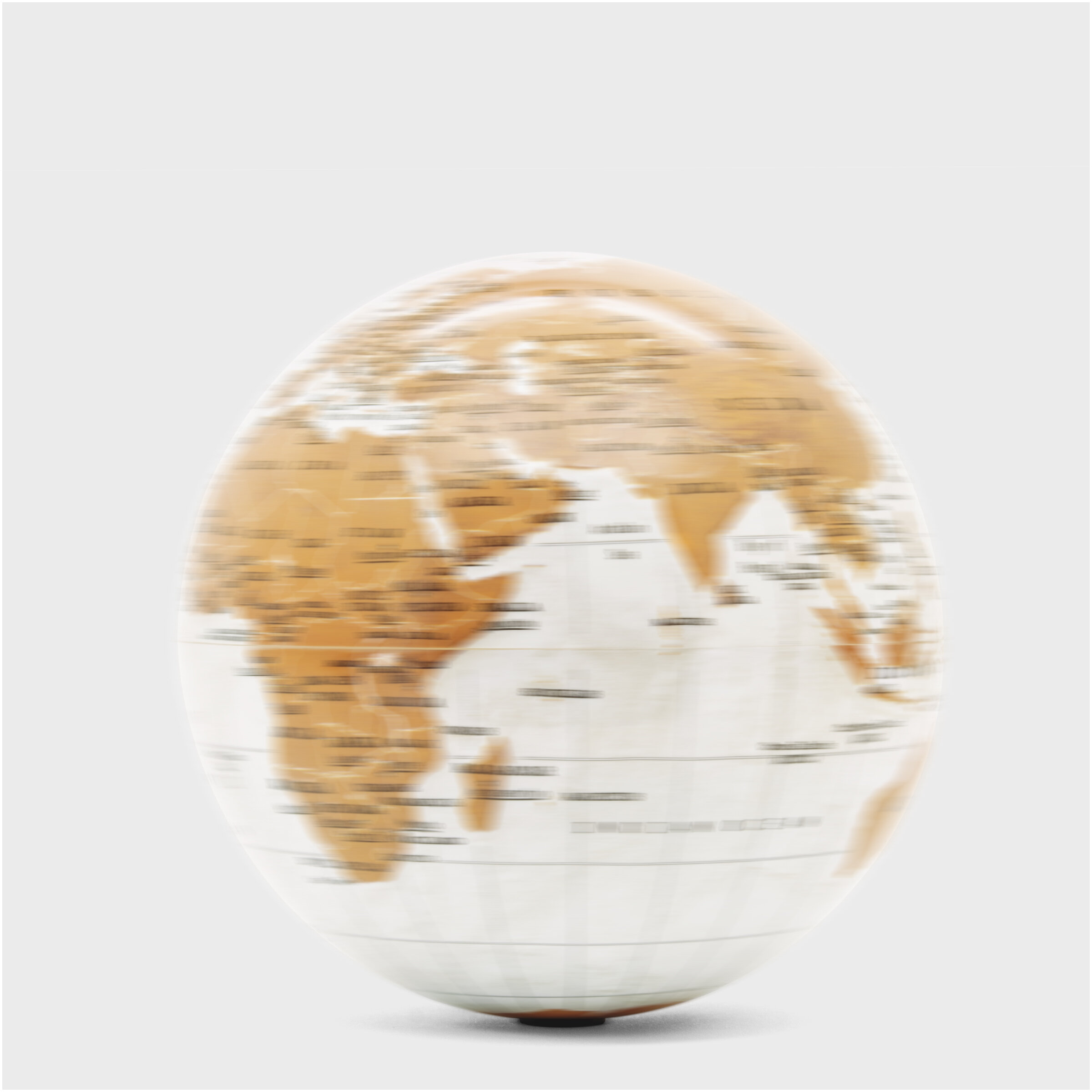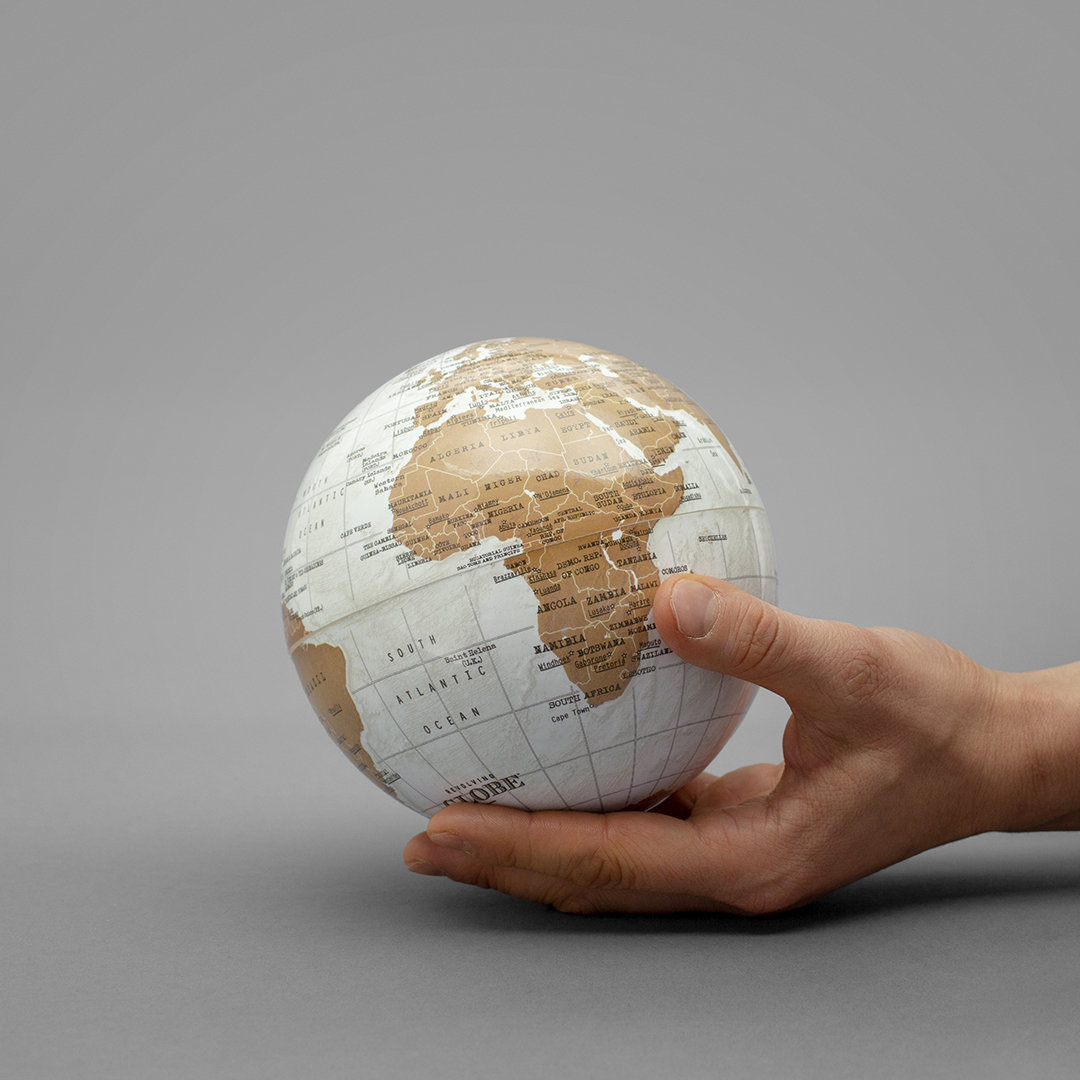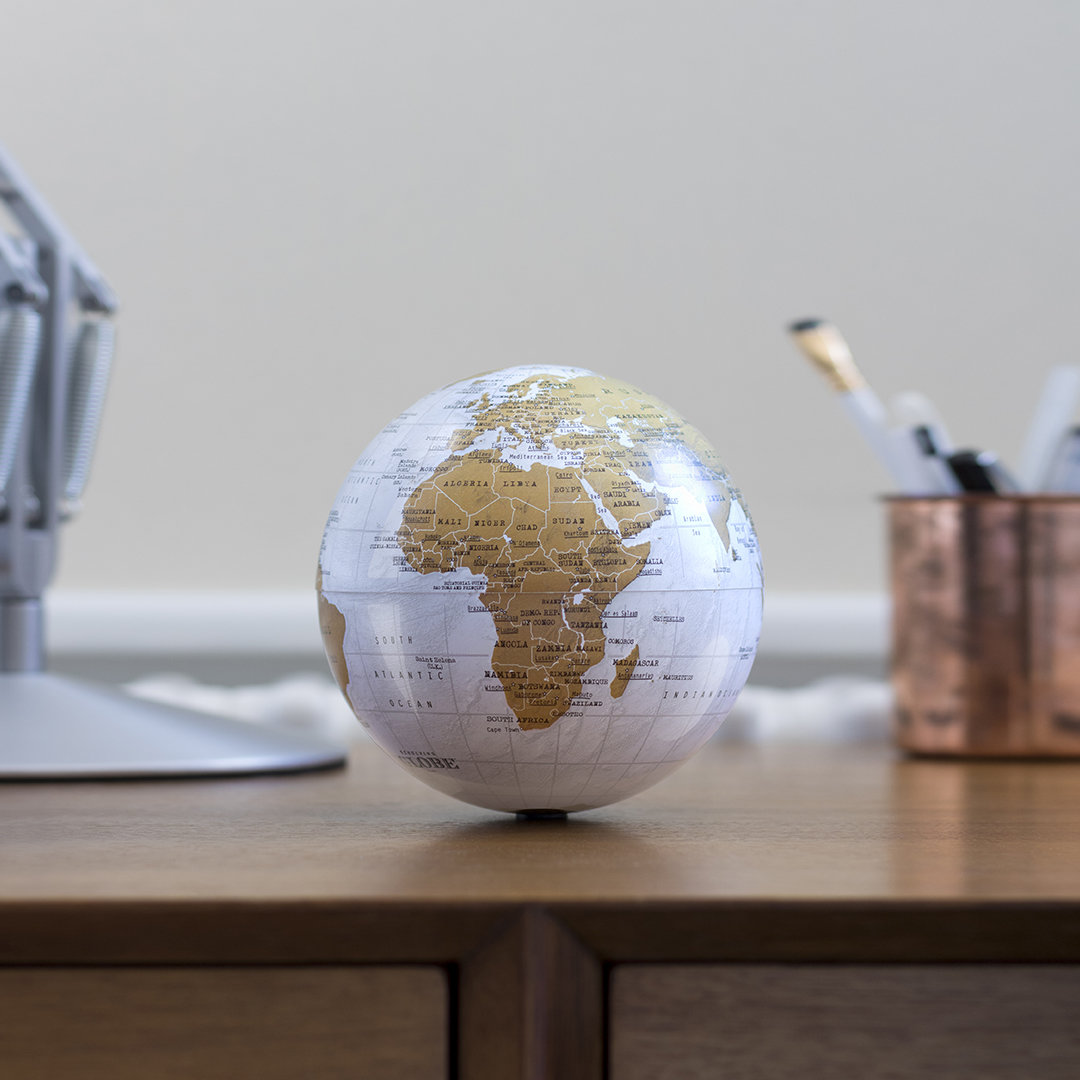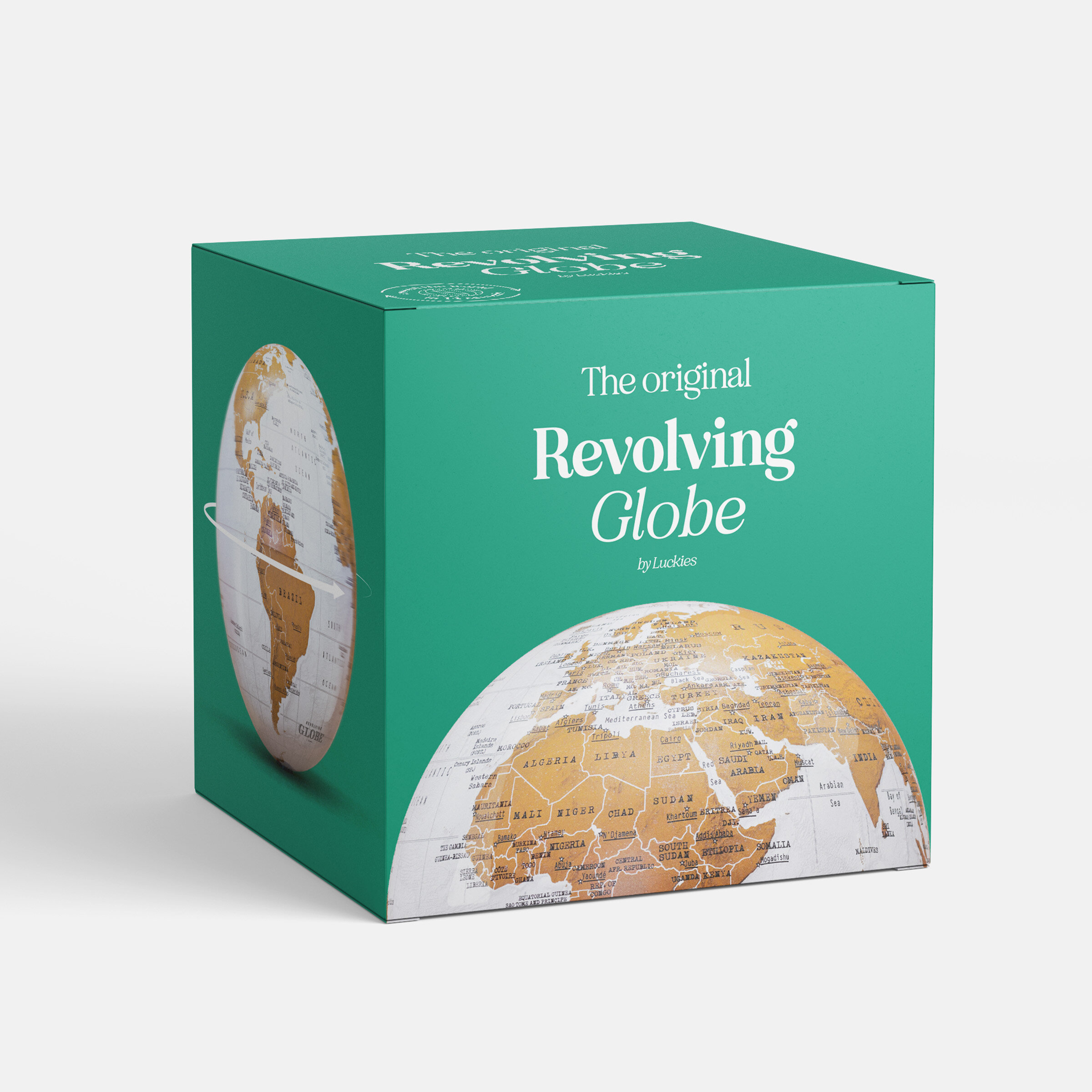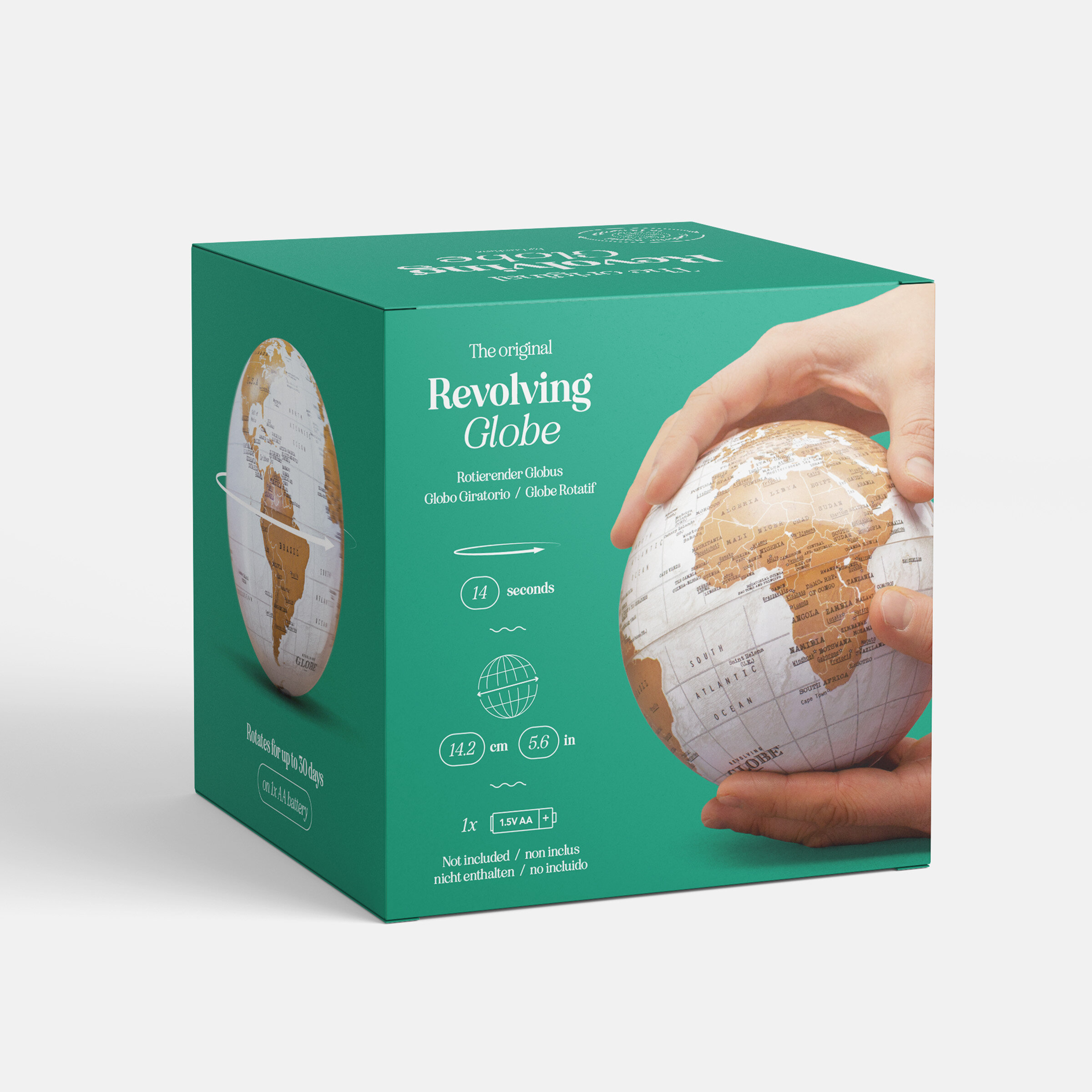 Revolving Globe
Battery powered spinning globe (Luckies)
14-second full rotation
Detailed map of the world
Spins for up to 30 days non-stop on one battery
Requires single AA battery (not included)
High-gloss finish
Fancy a round-the-world trip, but don't have the time? Well with our Revolving Globe, it only takes 14 seconds! With a 30 day spinning life on just one AA battery, The Revolving Globe is the perfect addition to any desk or shelf, and with it's easy two-part assembly, you'll be set up to go in less time than it takes to rotate.
An idea by Luckies of London made by Suck UK
140 x 140 x 140mm | 0.2Kg
The designer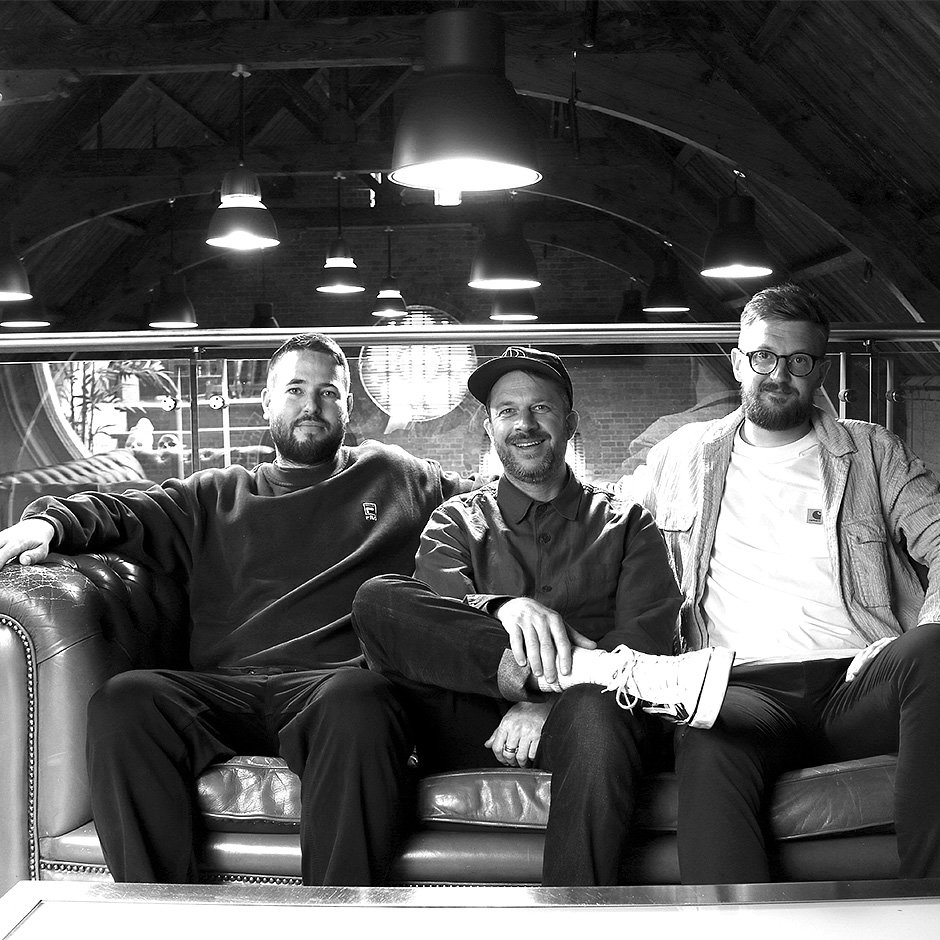 Luckies of London
Give someone an amazing gift, and you're telling them they mean something to you. That they're an important part of your life. That you care enough to bother finding something original that you know they'll love. And that puts a smile on their face. Finding that perfect gift feels amazing too. And that's what we're here for, to help you Give original.
www.luckies.co.uk