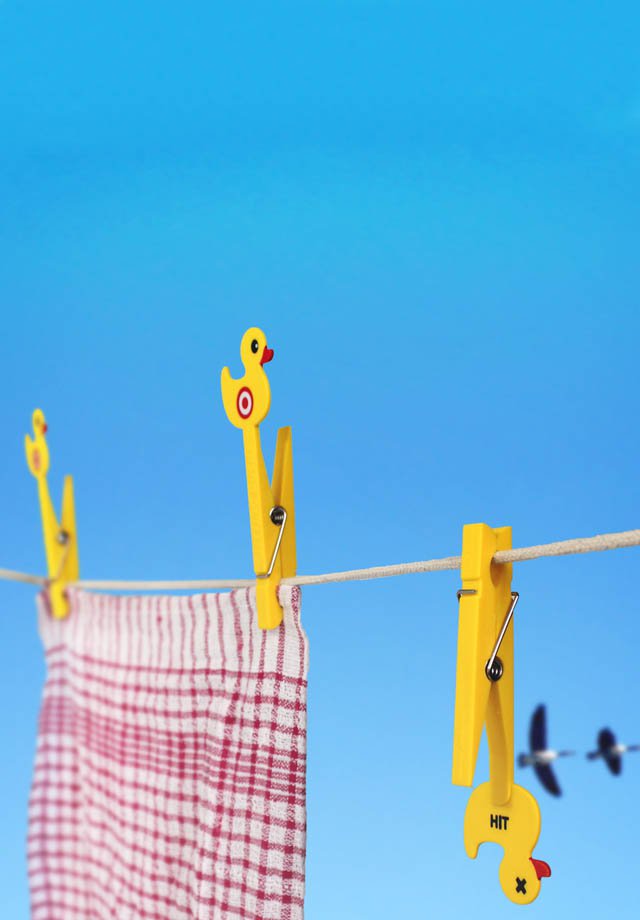 Sitting Duck Pegs
No longer available - Sorry.
Fairground duck shoot, useful clips.
With all kinds of uses - from pinning up a photograph of your loved ones at work, to hanging your wet underpants on the line – SUCK UK's Sitting Duck pegs add a bit of humour to even the most anonymous tasks. Shaped like the carnival shooting game targets found on fairgrounds across the world, they display a duck as a target when upright, and playfully change to a 'hit' design when hanging upside down. Sold individually.
Made by Suck UK