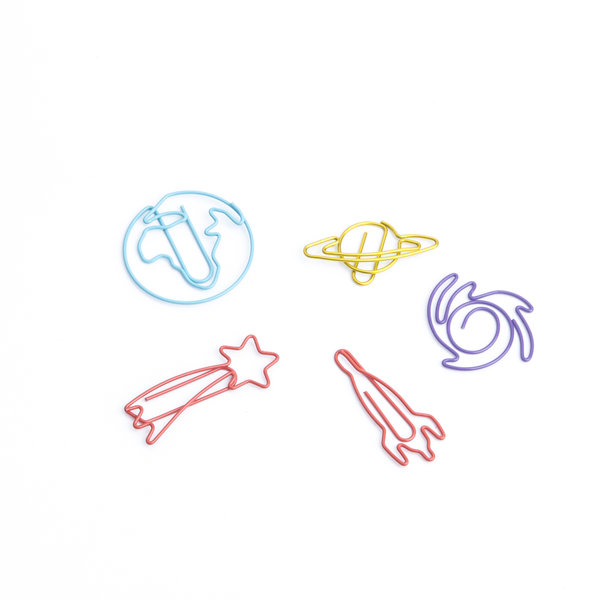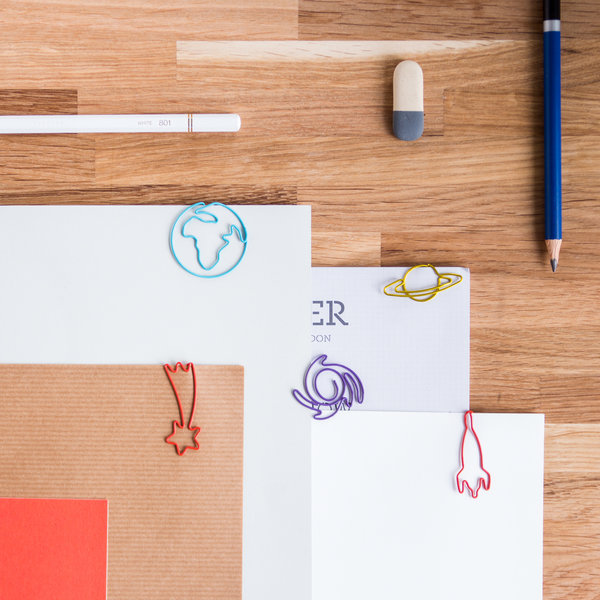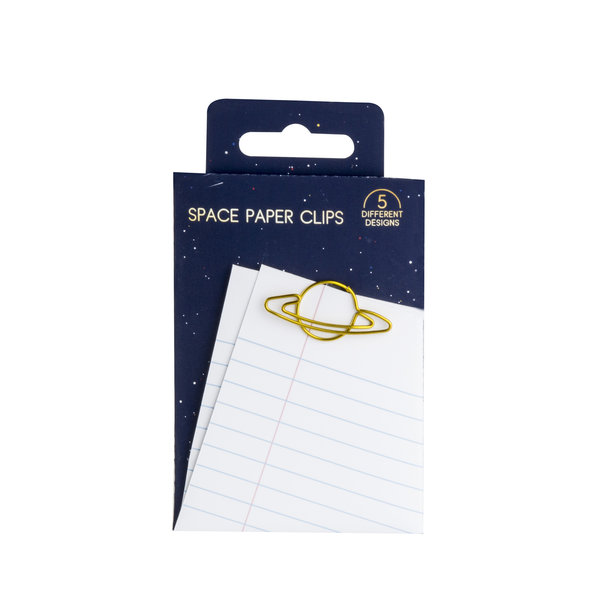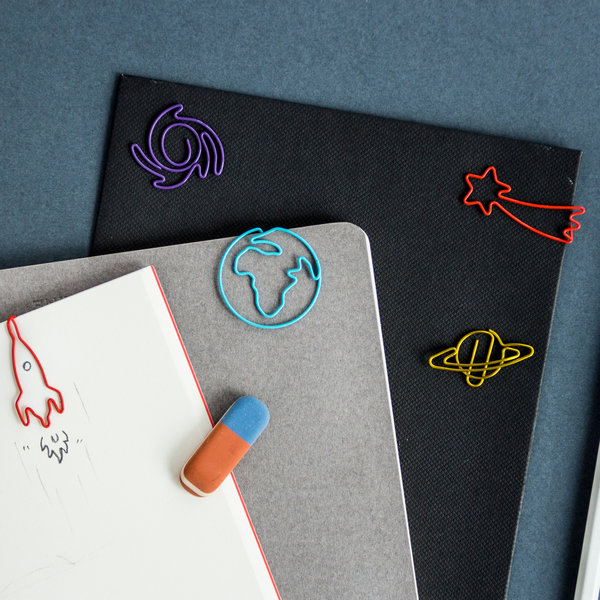 Space Paper Clips
A set of 5 space themed paper clips.
A set of 5 multicolored Iron Wire clips
Includes 5 different, space themed designs
Measures 39mm(W) x 27mm(H) x 1mm(D)
This selection of coloured space themed clips are ideal for any astronomical enthusiast. Made of metal and colour coated making this great for keeping all your paper work organised. Consisting of a Rocket, Earth, Saturn, Galaxy, and Shooting Star design.