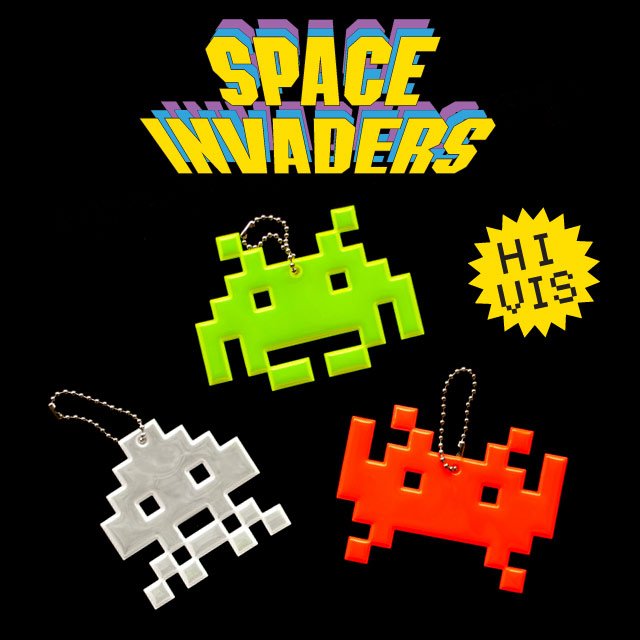 Space Invaders
No longer available - Sorry.
Be seen at night with reflective video game characters
Iconic Space invader from the classic video arcade game, made in super reflective hi-vis material. Hang it from your bag, jacket or bike. Be seen in the dark, it helps you stay alive while cycling or jogging.
Made by Suck UK