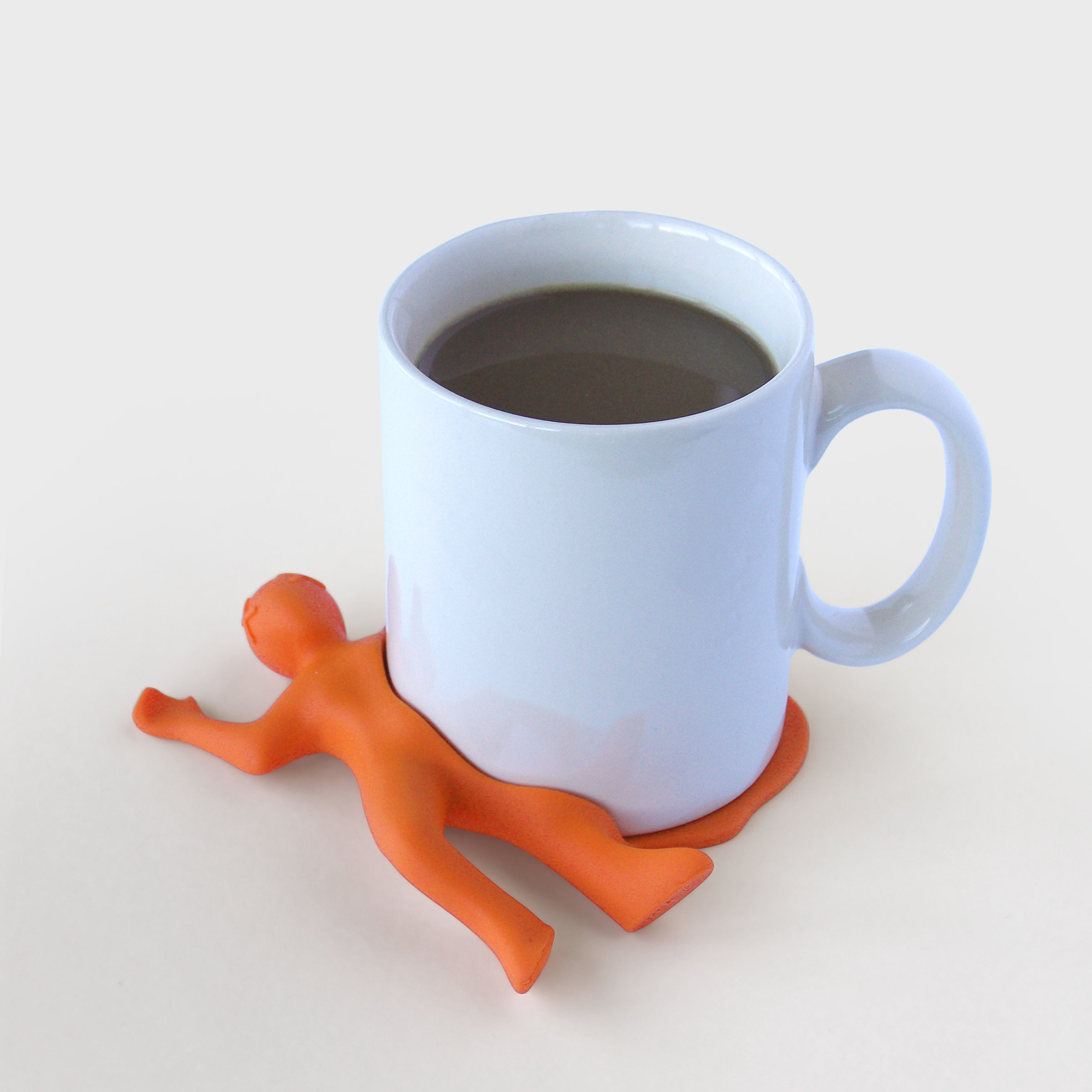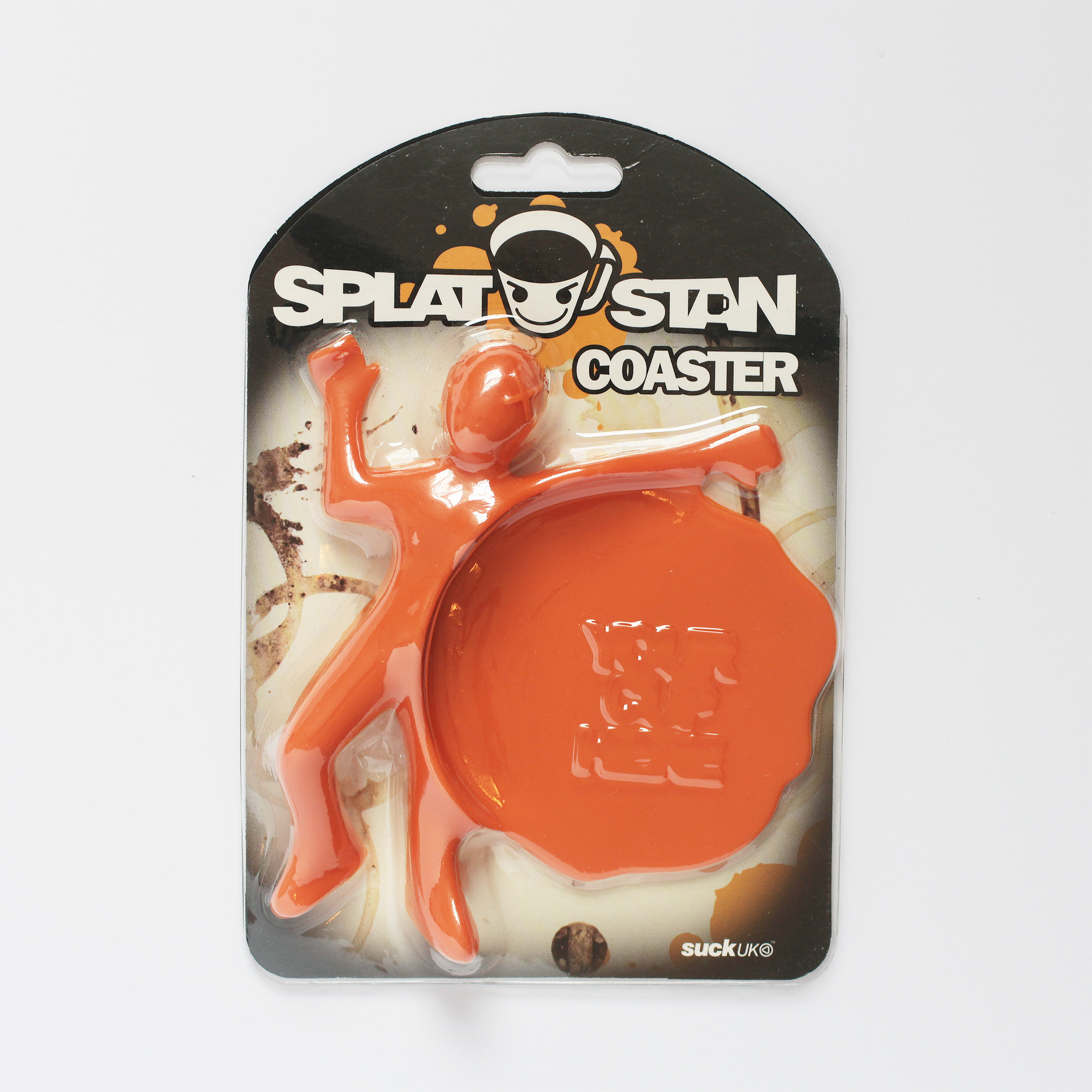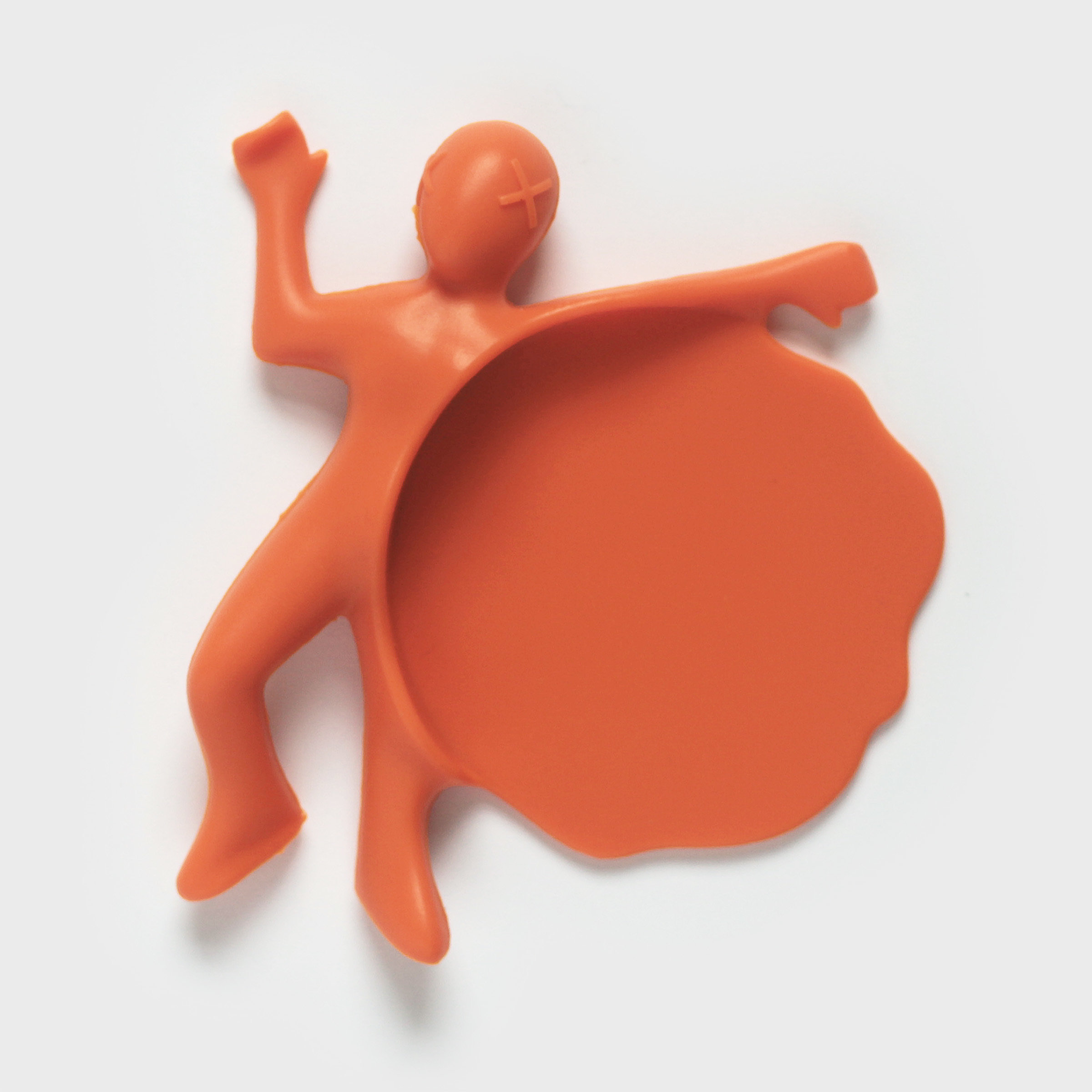 Splat Stan Coaster
Shocking - Squash Stan with your mug.
Orange silicone rubber coaster for your coffee.
A grisly alternative to your average drink mat.
Keep Stan nearby and your cuppa will always be close to hand.
Overdosed on cafine and feeling slightly tense, just reach over and give stan a good squashing with your mug of hot coffee... Yeargh! Feeling better? Good. Back to work then. Stan will also protect your table from tea and coffee dribbles and drips.
Designed and made by Suck UK
130 x 128 x 22mm | 67g
The designer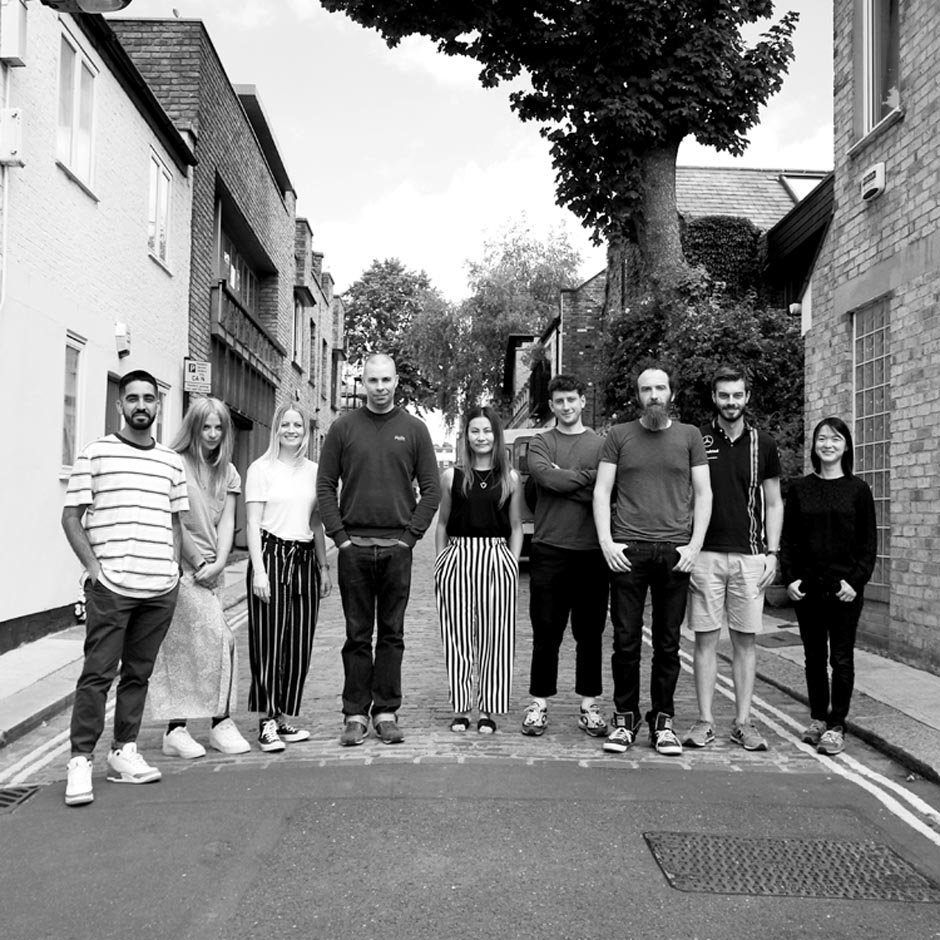 Suck UK Design Team
Mark E Smith once said "if it's me and your granny on bongos, it's the Fall". It's a lot like that here - if it's Sam & Jude and a revolving team of talented creatives, it's Suck UK. From the inception of the company in 1999 Sam & Jude have been the constant driving creative force, but none of that would be possible without a great team of designers and developers who turn these ideas into something great. Once a Sucker always a Sucker.