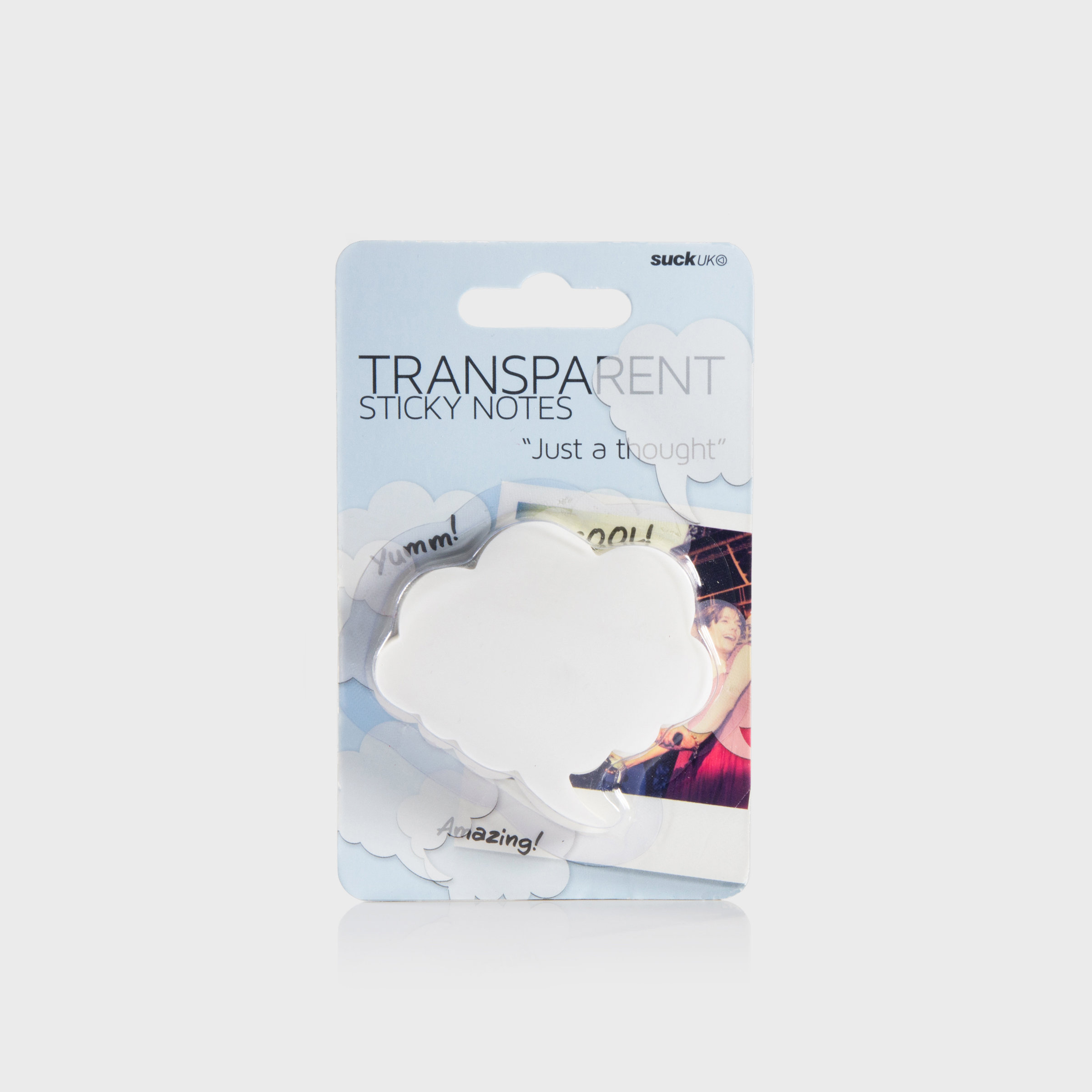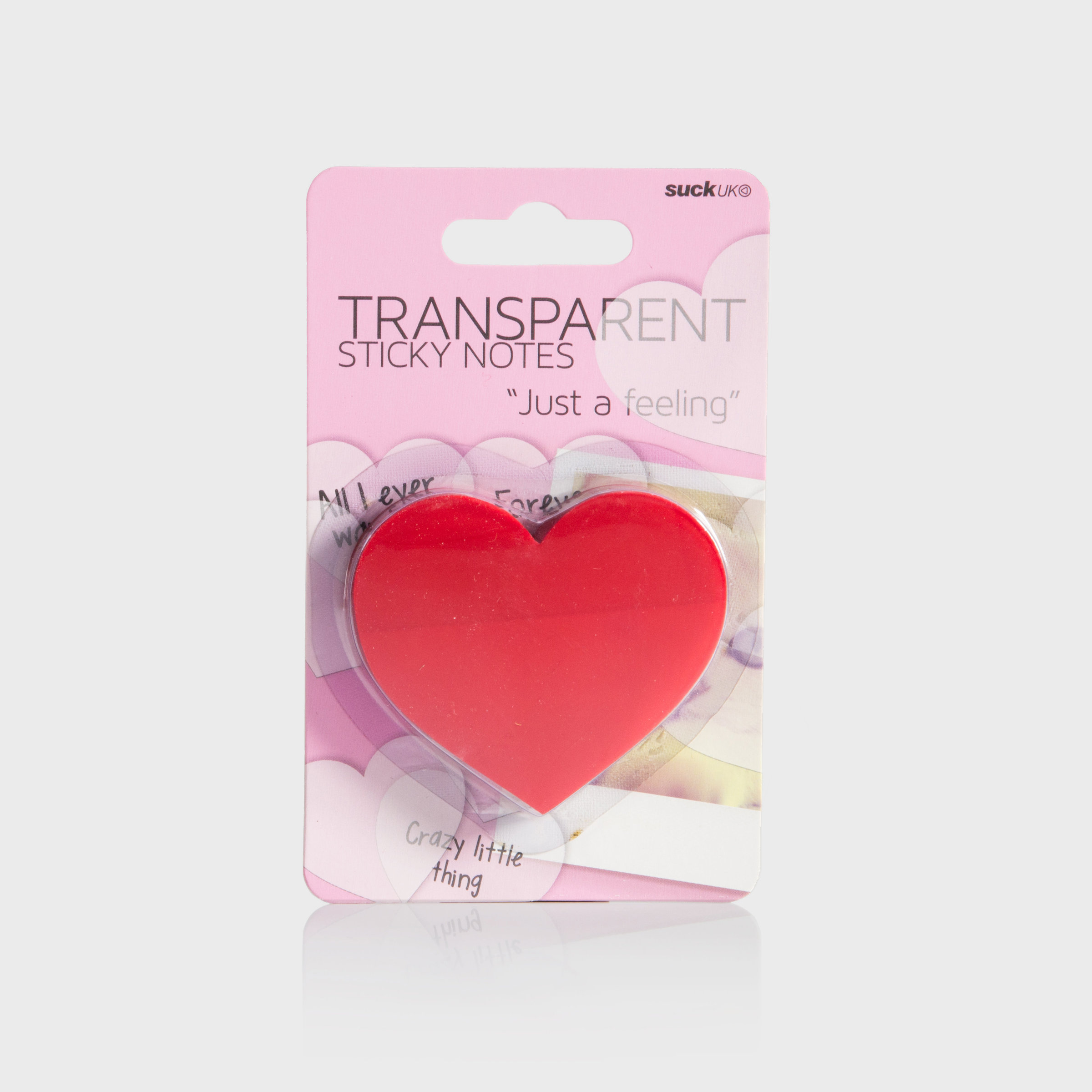 Transparent Sticky Notes
Hearts - Add comments and likes to anything.
Sticky Notes made from semi-clear paper. Speech bubbles for your thoughts and hearts for everything you love. Think of them as real-life social media "comments" and "likes" for adding to photos, magazines or everyday objects for friends and family. The glue won't leave a mark and the smooth surface is perfect for pencil or pen. A little transparency will help get your point across.
Designed and made by Suck UK
Bubble 65 x 59 x 7mm | 16g
Heart 65 x 58 x 7mm | 18g

The designer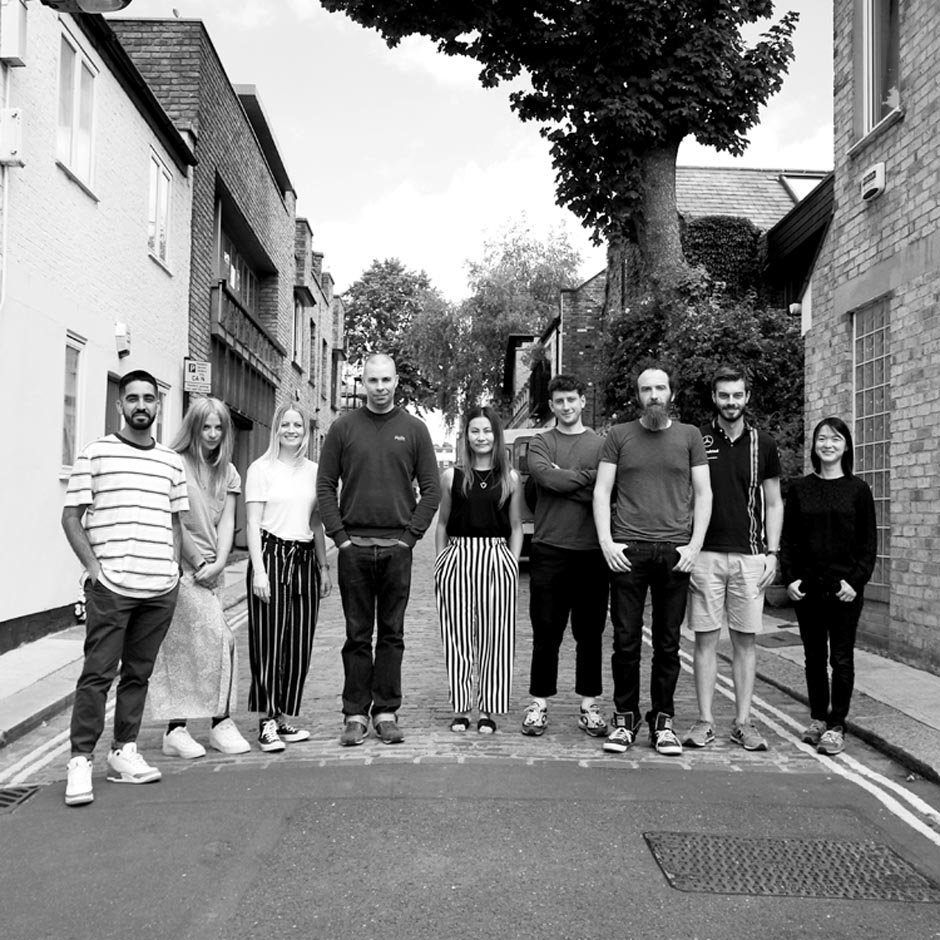 Suck UK Design Team
Mark E Smith once said "if it's me and your granny on bongos, it's the Fall". It's a lot like that here - if it's Sam & Jude and a revolving team of talented creatives, it's Suck UK. From the inception of the company in 1999 Sam & Jude have been the constant driving creative force, but none of that would be possible without a great team of designers and developers who turn these ideas into something great. Once a Sucker always a Sucker.