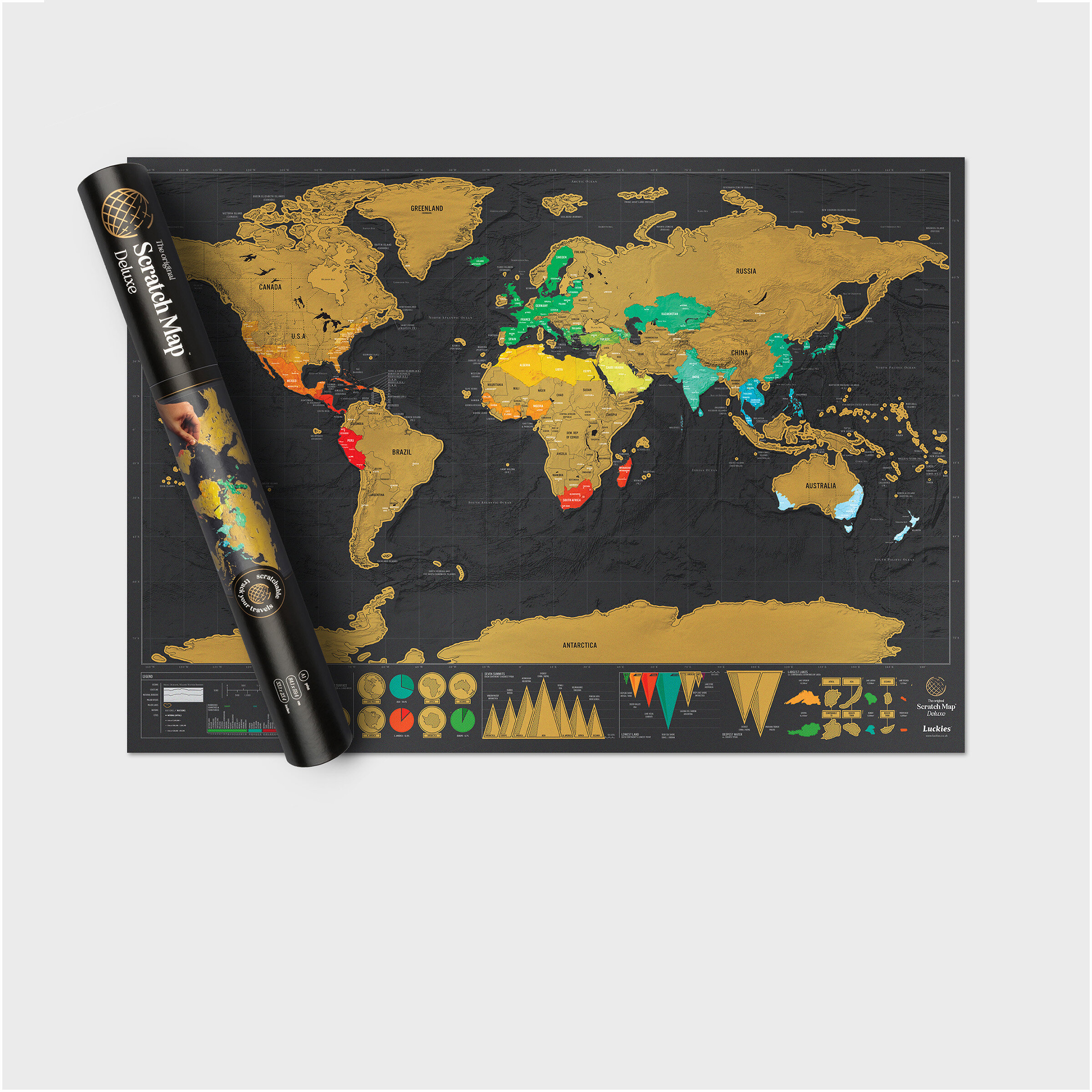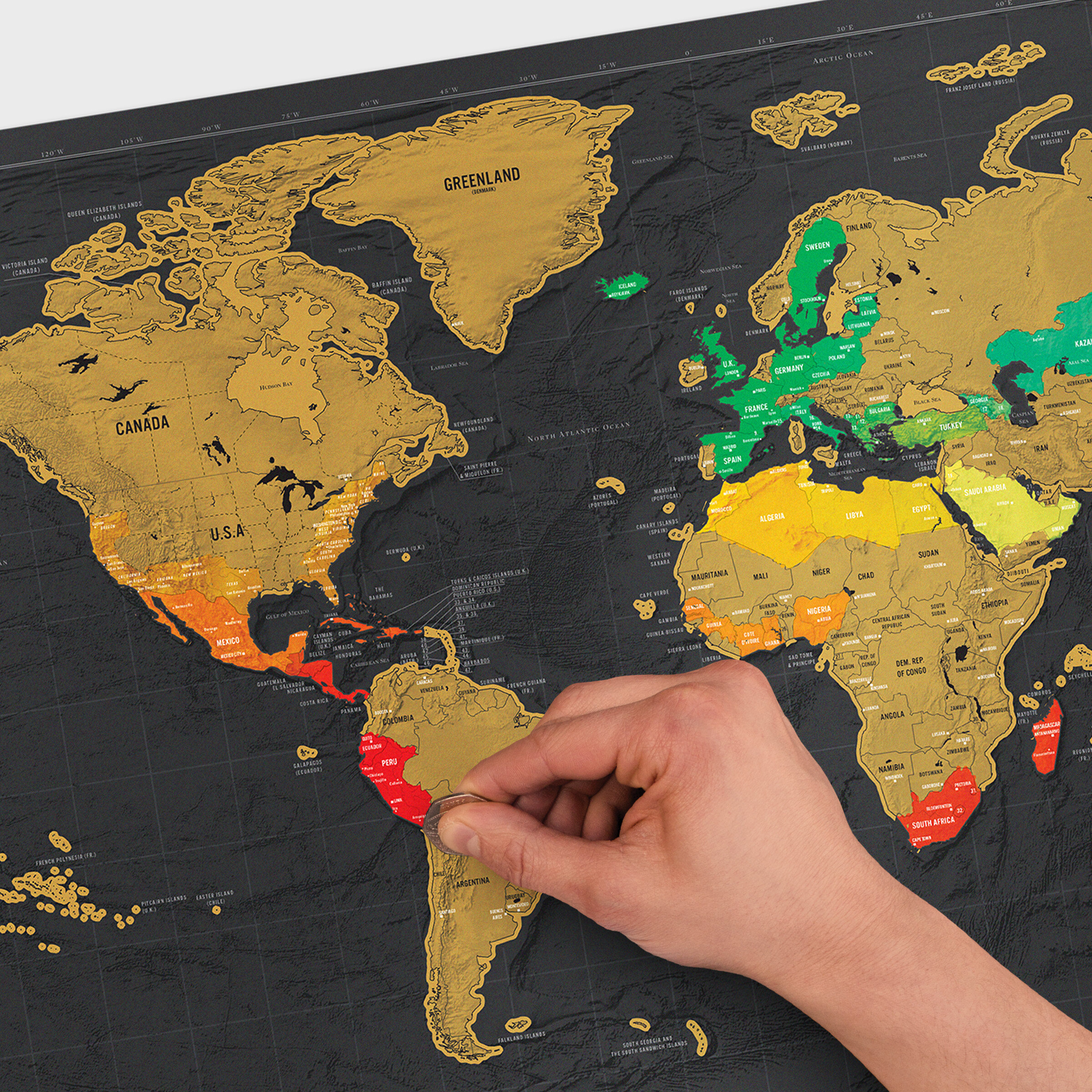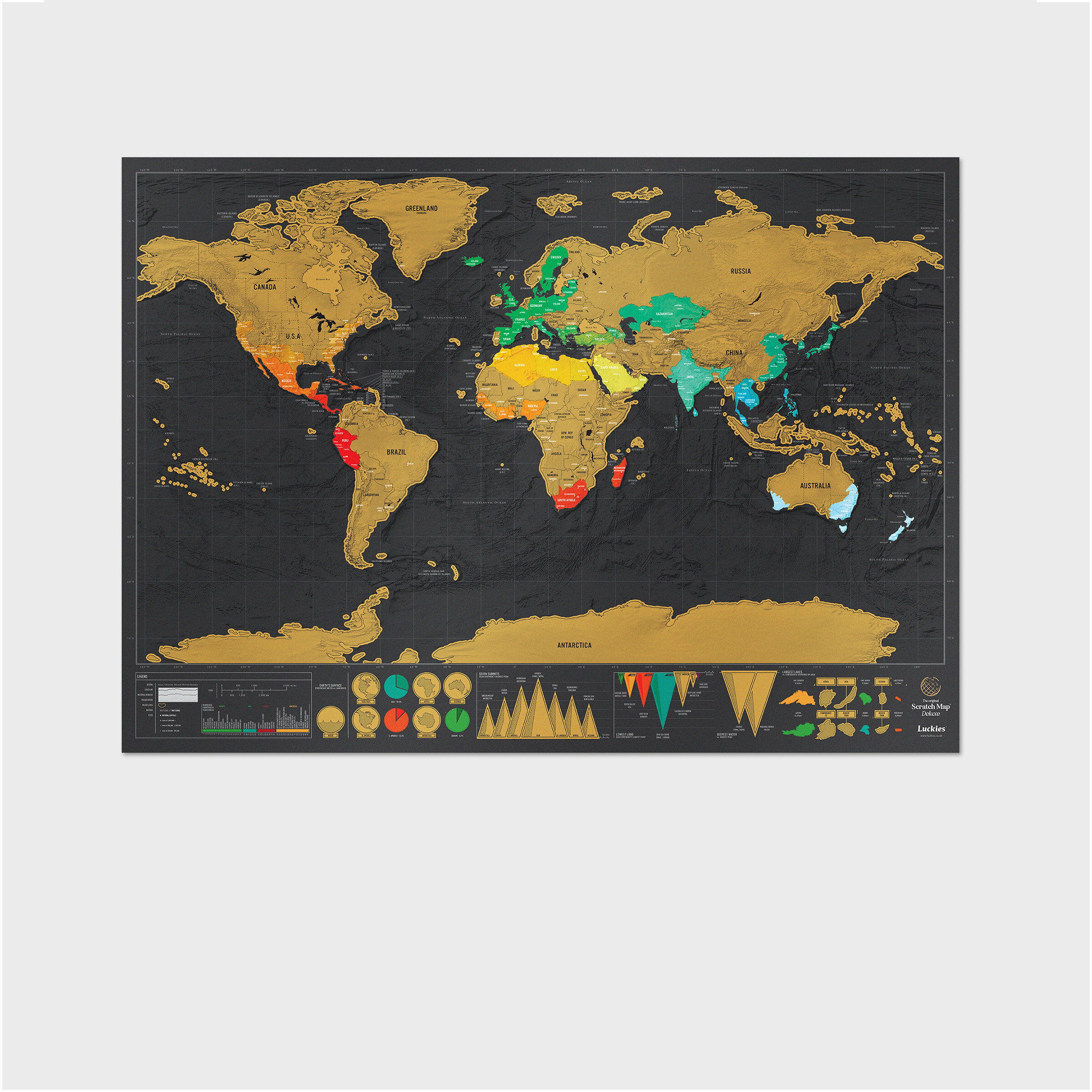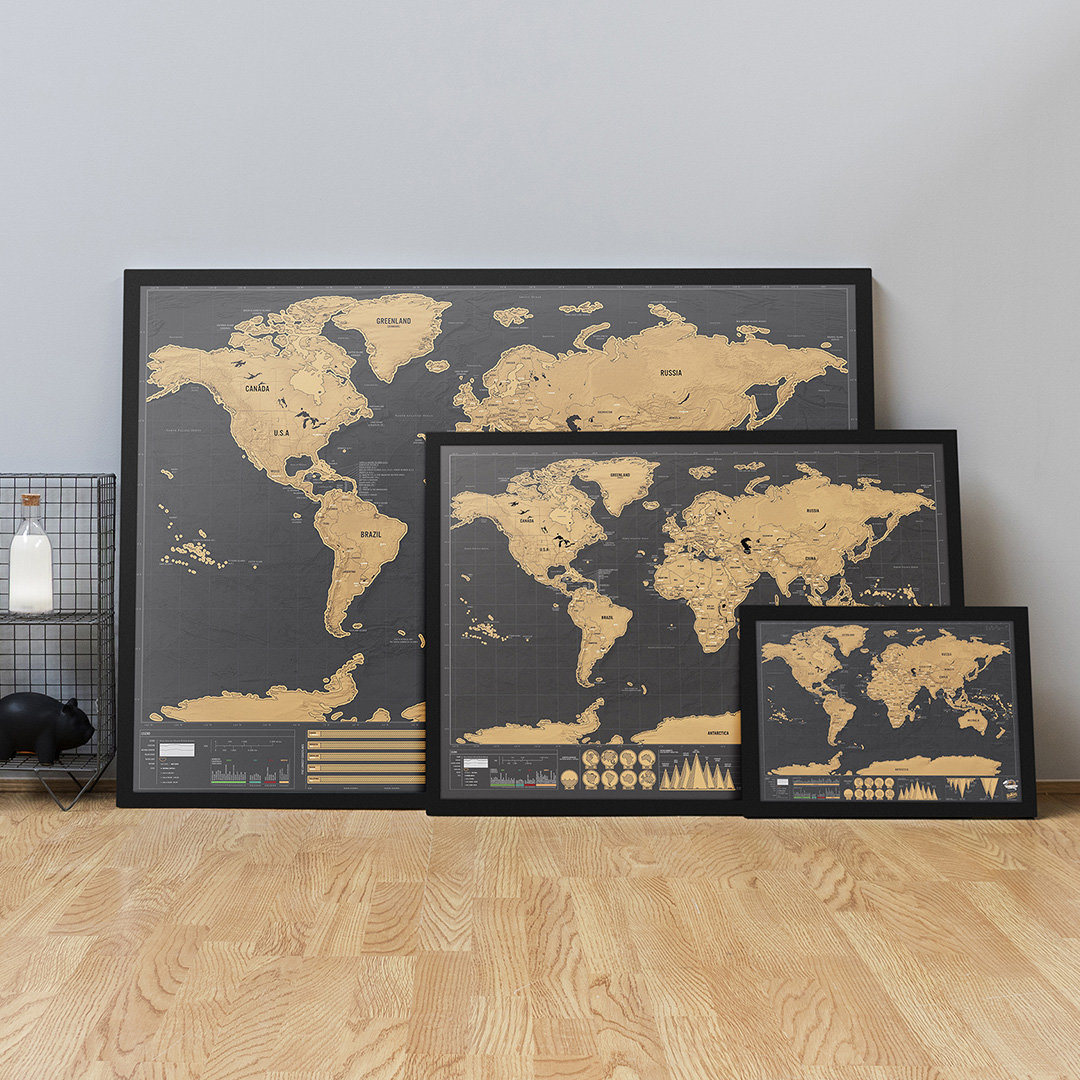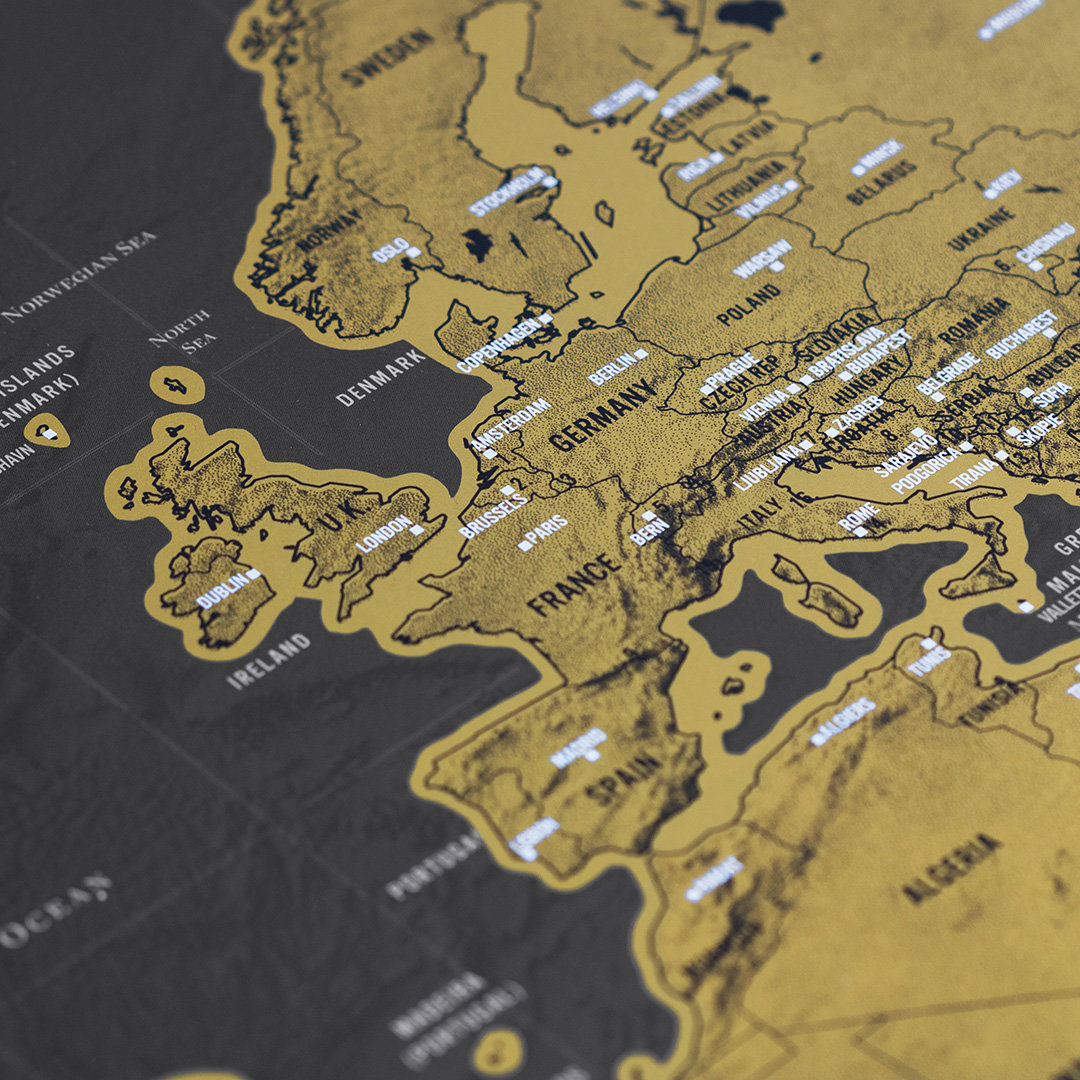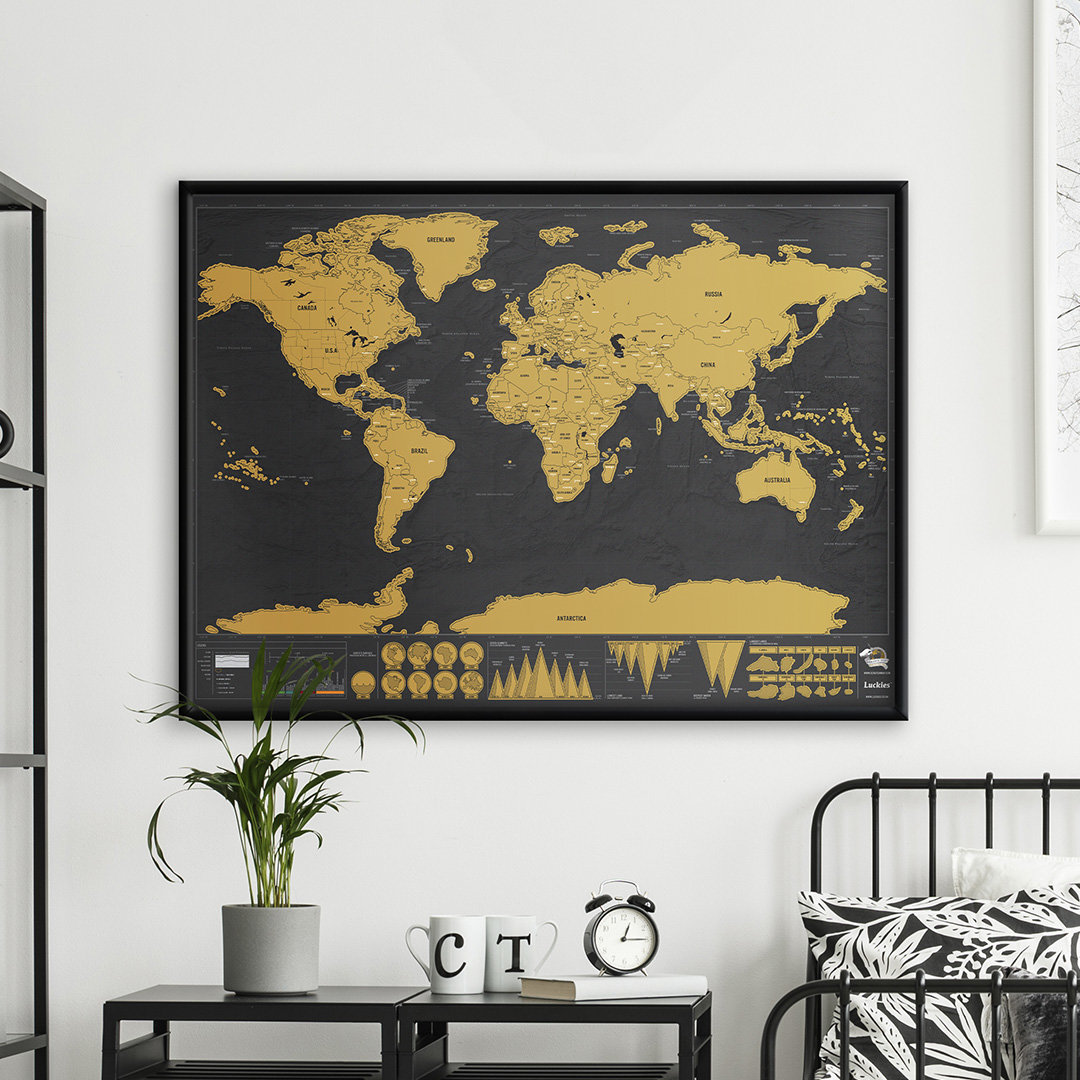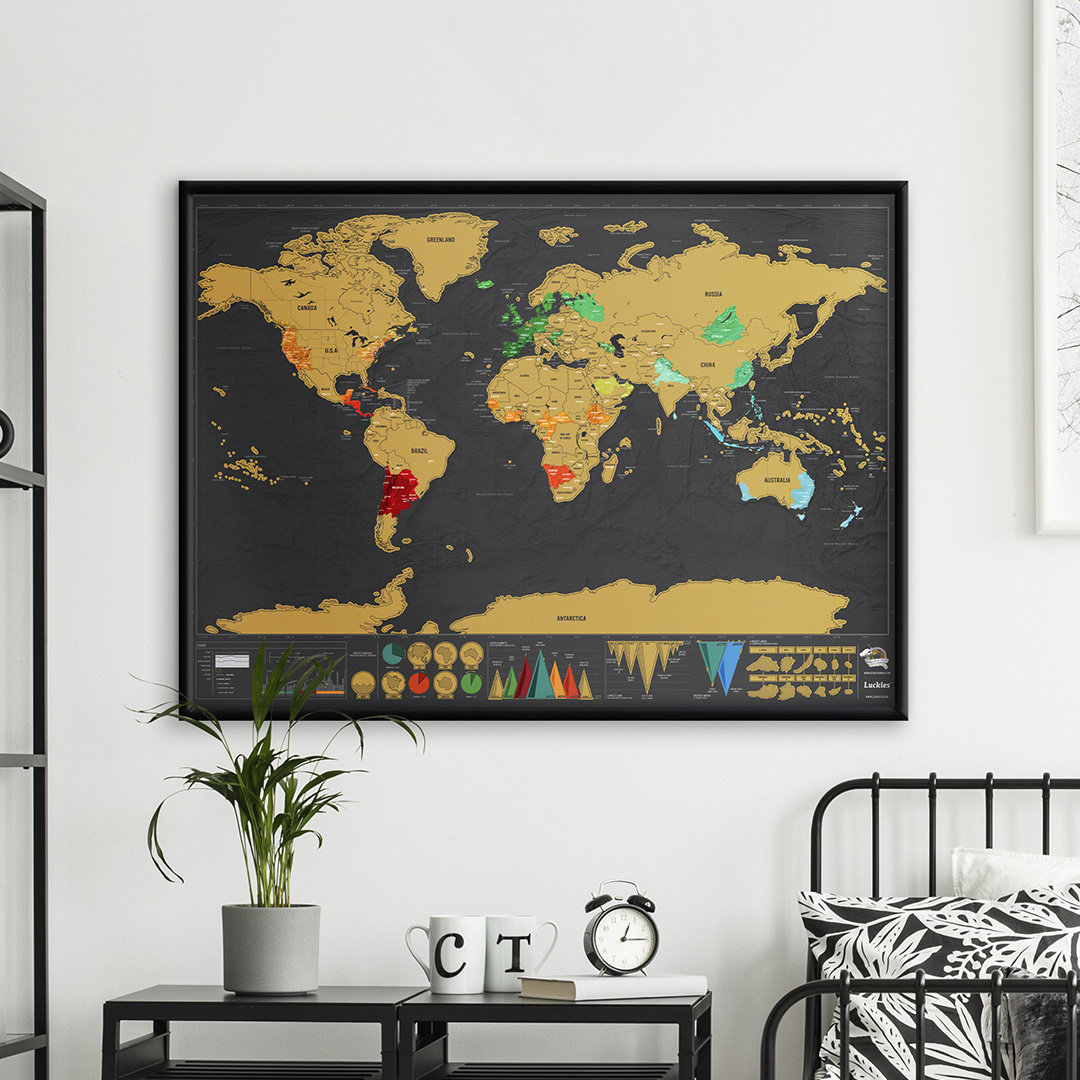 Deluxe Scratch Map
Black and Gold Scratchable Map (Luckies)
Includes US and Australian state lines.
Includes Canadian provinces and territories.
Please use an eraser or fingernail to remove the foil (metal objects may damage the matte finish).
Travel in Luxury and style with the new Deluxe Edition of the original Scratch Map.

It's name speaks for itself really! It is indeed deluxe! It has all the excellent features of the original Scratch Map but is larger, with added islands, more intricate detail and more style! It's black background with copper foil covering looks sophisticated and slick on any wall and the bright colours of the map underneath look smashing against it's stylish backdrop.

The more stylish sister to Scratch Map® Original map – Scratch off Map Deluxe map comes with copper foil printed on beautiful matte finish black paper. Our most detailed map, Scratch Map® Deluxe poster also features fascinating info-graphics along the bottom, revealing a wealth of facts and information about the land and oceans, presented in an engaging and colourful manner. As with all Luckies Scratch Map maps, the Scratch Map Deluxe map comes in a high quality presentation tube, making it a great gift for any aspiring traveller, adventure addict or wanderlust obsessed explorer!

Please use an eraser or fingernail to remove the foil, as metal objects will damage the matte finish laminate paper.

Avoid poor imitations – buy the real deal! Invented in 2009 by Luckies of London, our Scratch Map® maps have become one of the most popular gift products ever created.

Packaged in a super high quality tube, Scratch Map® posters make a truly thoughtful and personal gift; the perfect present for the globe trotter in your life, or maybe the dreamer that always has their next trip in mind.

How to avoid disappointment;

Don't get tricked into buying a copy, recreation or fake version of the Luckies Scratch Map ® product.

Luckies invented the Scratch Map® map concept in 2009 and have been producing them in the North of England ever since. Several million global sales later, we still LOVE Scratch Map® maps and when you look at them you can tell!

3 reasons to buy the 'real deal' from Luckies:

– We invented the concept so you get the original and best – Scratch Map® maps in their purest form, designed to look gorgeous and have high quality foil that is easy to remove after each trip.

– We use the best producers and processes on earth to make our Scratch Map® posters, so you can be sure that you're buying the finest quality products with maximum integrity.

– Our award winning design team put more love and passion into each and every Scratch Map® design than our imitators could muster in a lifetime – avoid lazy imitators, support genuine creativity and original design!
An idea by Luckies of London made by Suck UK
Framed Large (French) 0 x 0 x 0mm | 0g
Large 594 x 825 x 1mm | 0.1Kg
Small 420 x 297 x 1mm | 31g
XL 0 x 0 x 0mm | 0g

The designer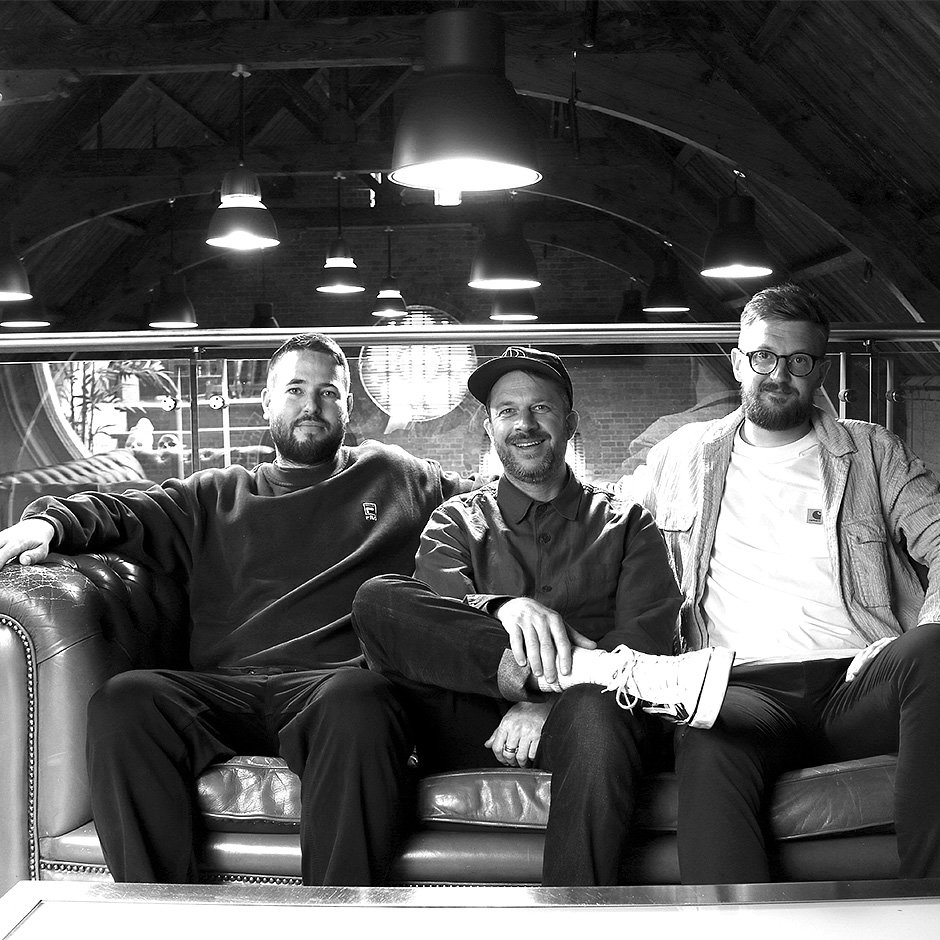 Luckies of London
Give someone an amazing gift, and you're telling them they mean something to you. That they're an important part of your life. That you care enough to bother finding something original that you know they'll love. And that puts a smile on their face. Finding that perfect gift feels amazing too. And that's what we're here for, to help you Give original.
www.luckies.co.uk