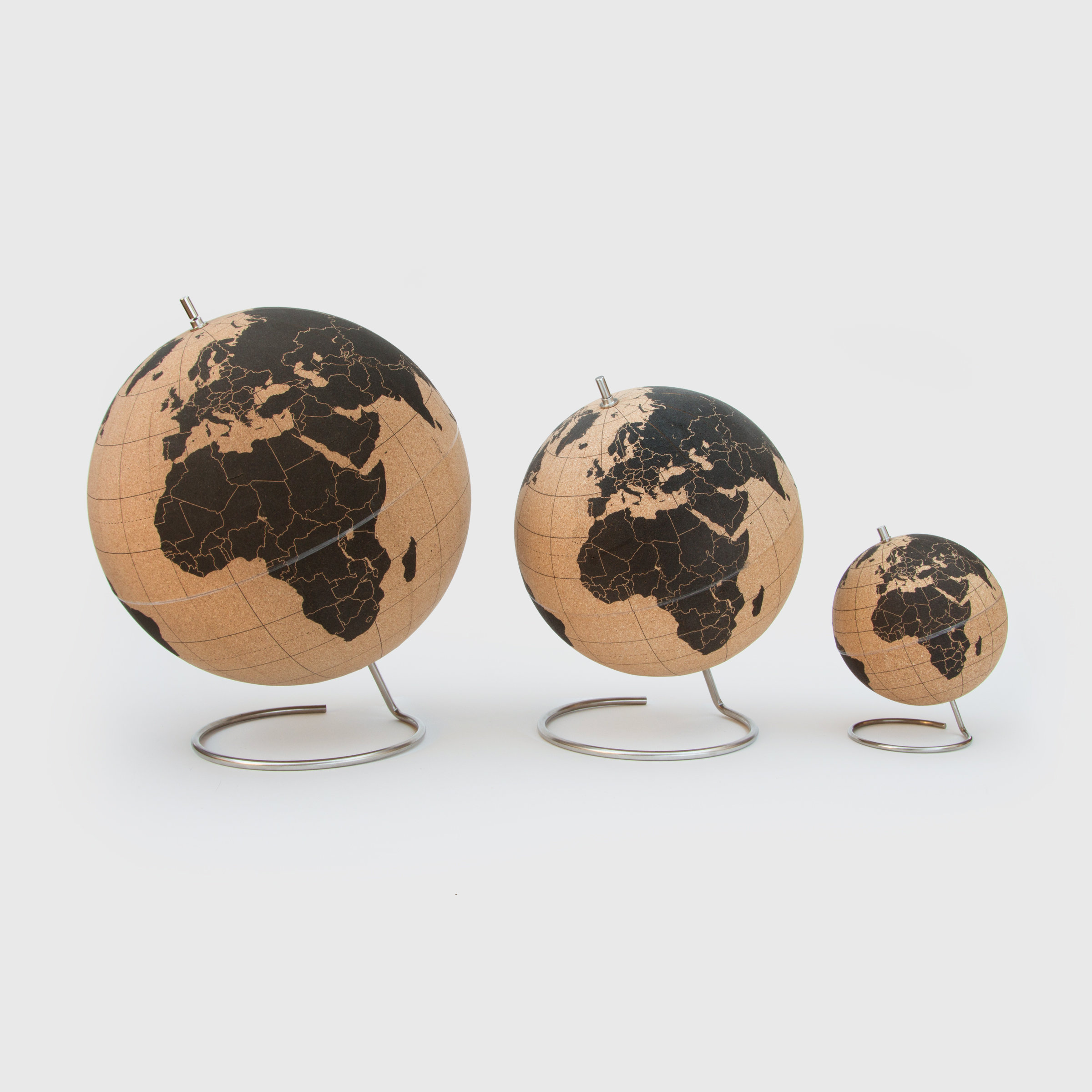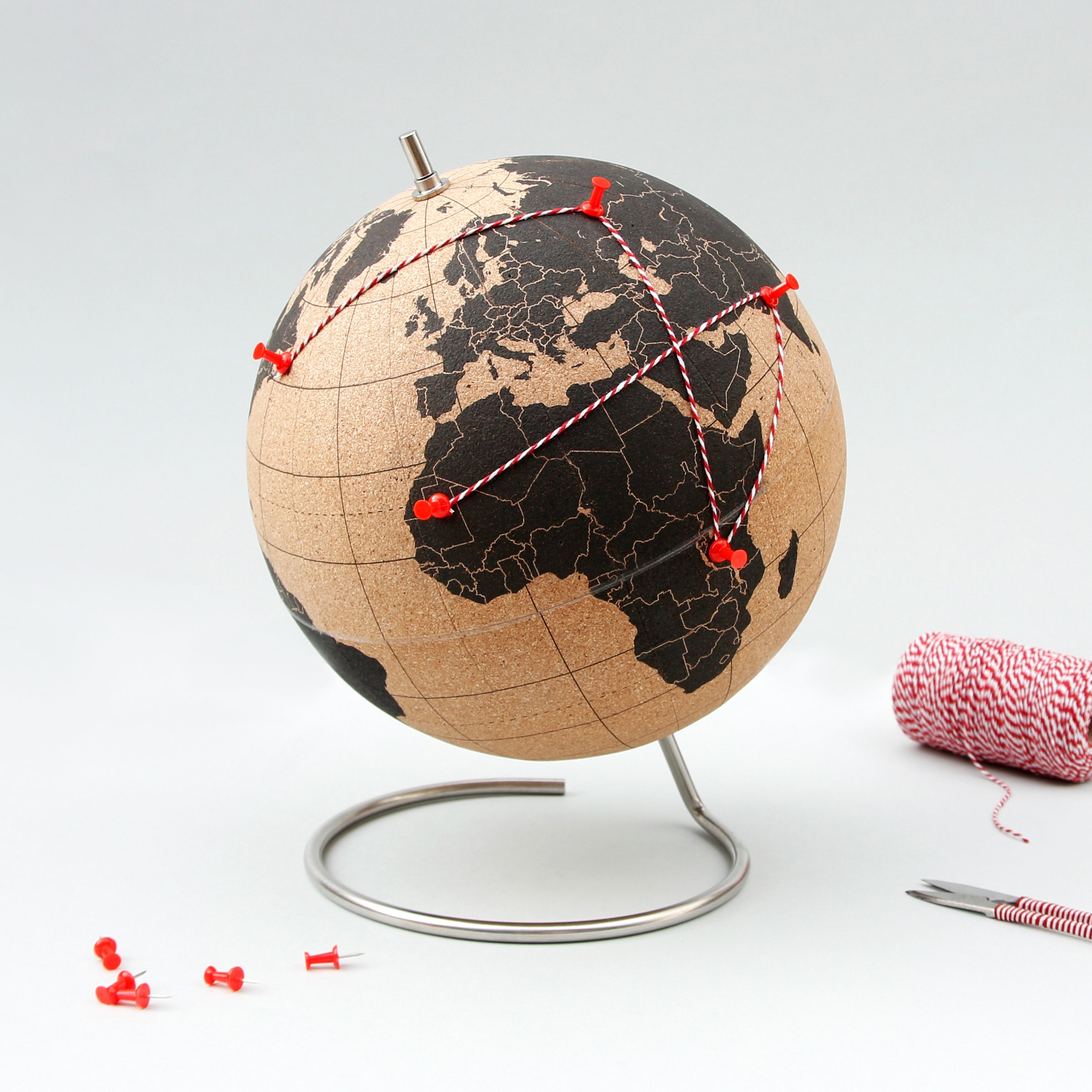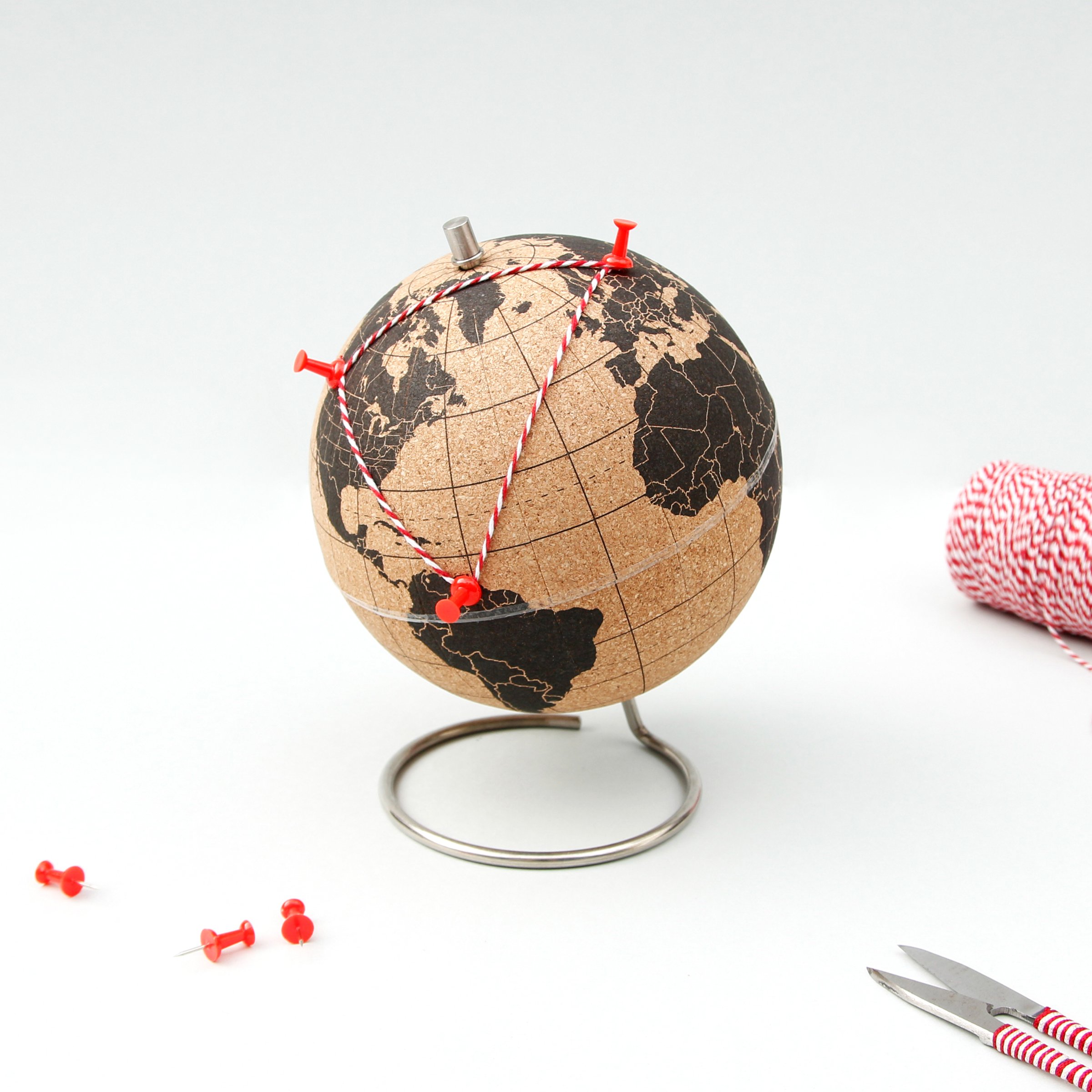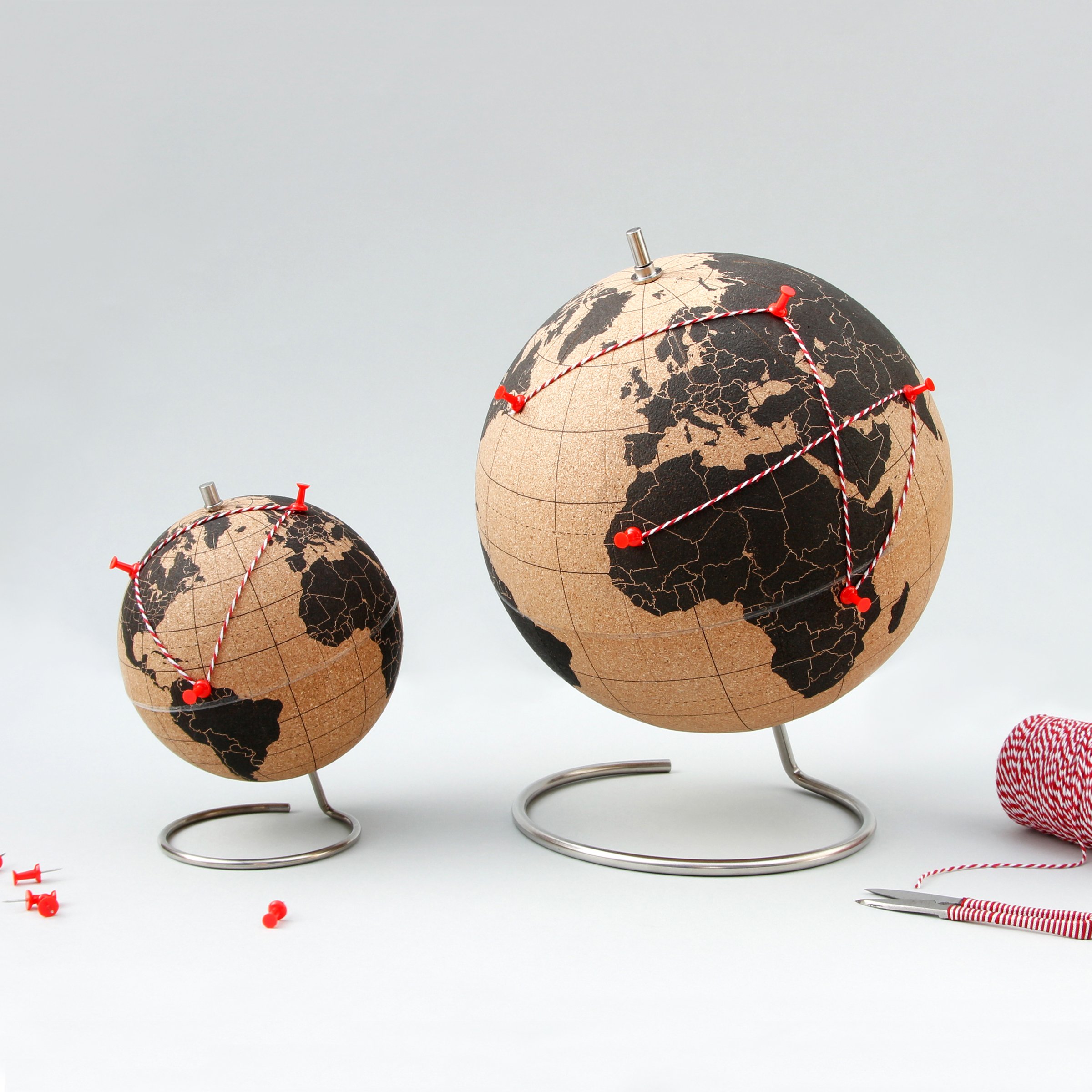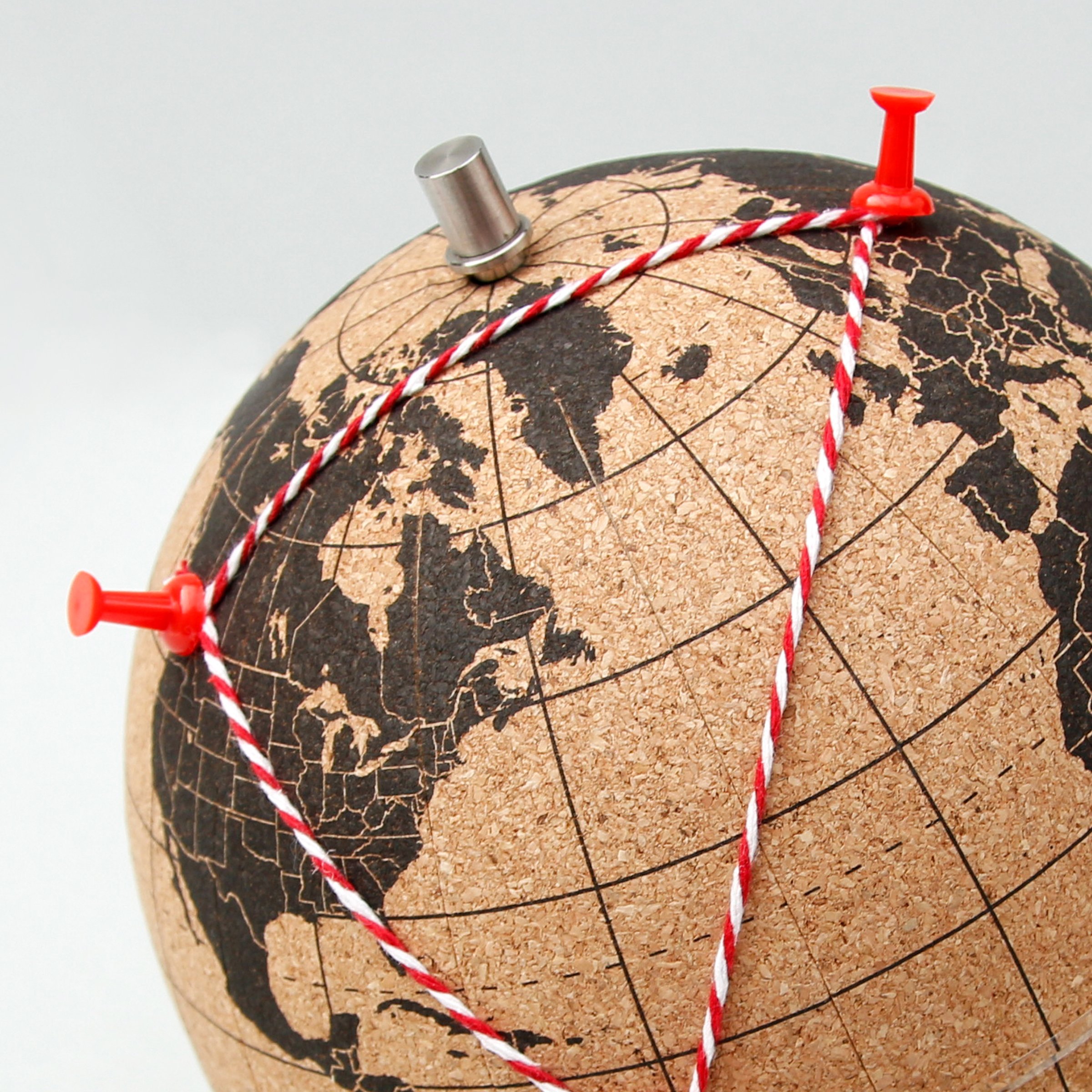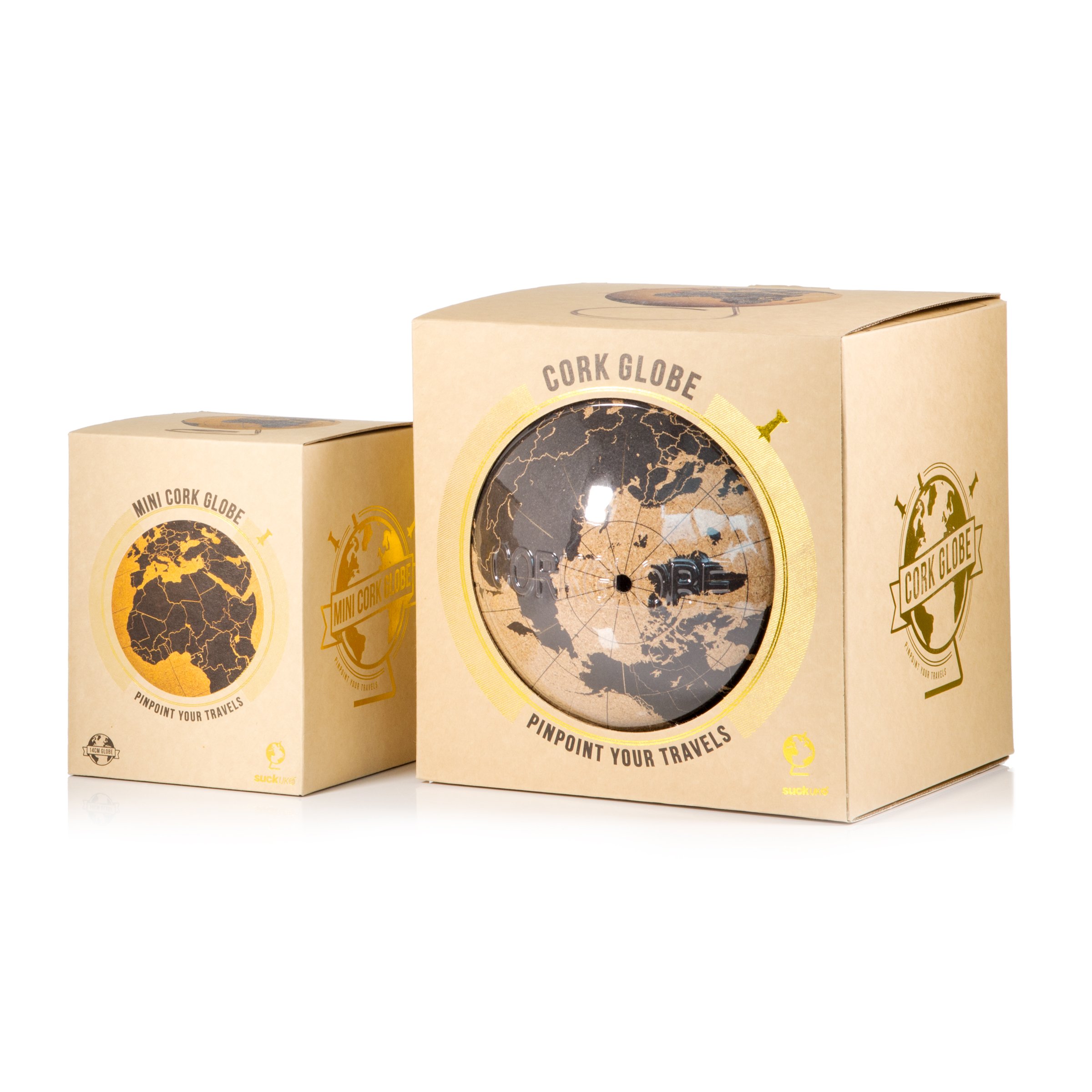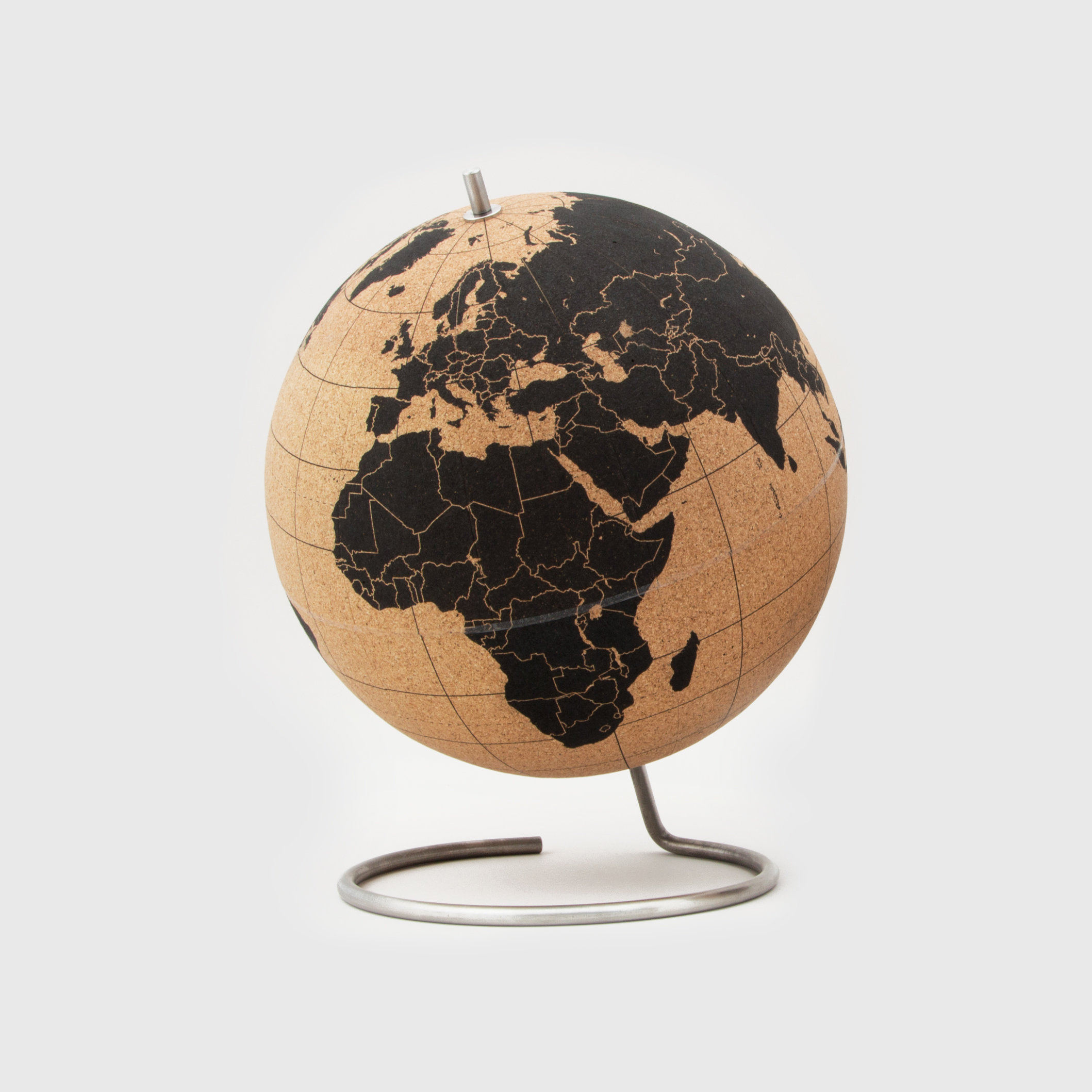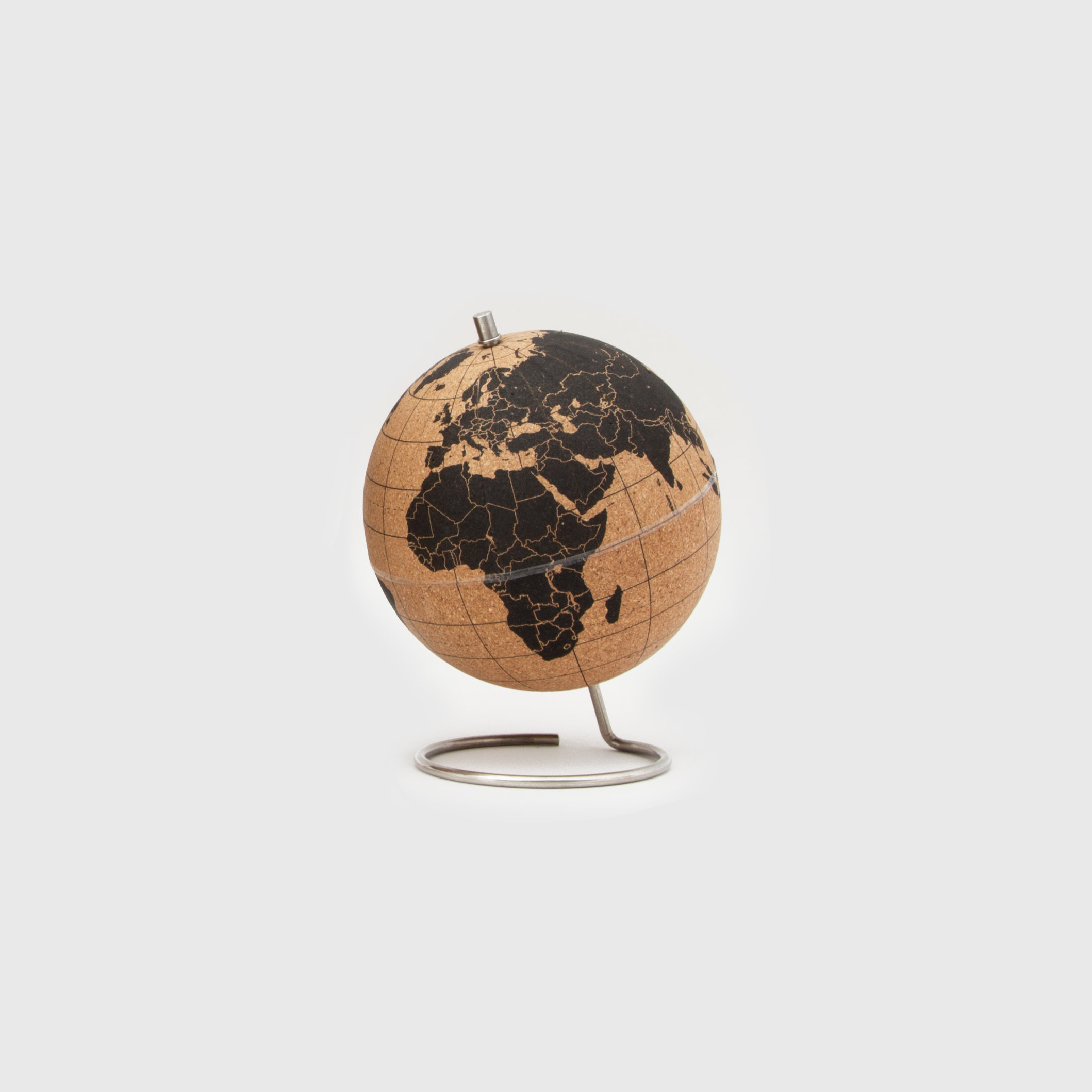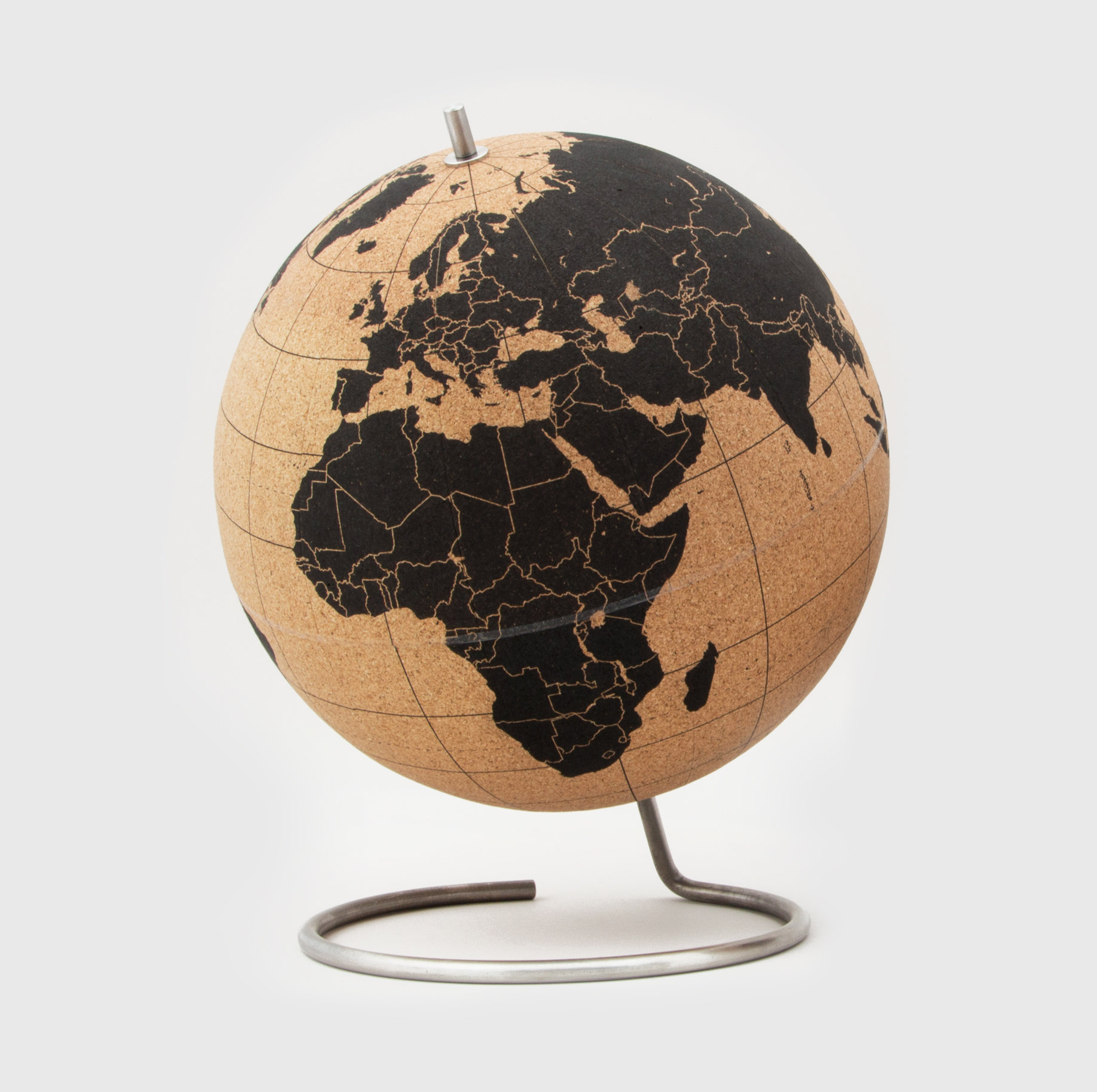 Cork Globe
Pinpoint your travels right on the globe.
A globe you can stick pins in.
Countries printed black on natural cork.
Plot where you've been or plan your next adventure.
Rotates on a sturdy, stainless steel base.
Large 10" (Ø 25cm) | Small 5.5" (Ø 14cm) | XL 12.5" (Ø 32cm)
Pack of 6 red map pins included.
Stick pins in the places you've been or plan your future travels. Cork Globe printed with a clear and simple world map: pinpoint cities and tick-off countries as you journey around the planet. Mounted on a stainless steel base and supplied with pins. Been there? Done that? Show off your globetrotting exploits for all to see. Choose between Standard 10" (Ø 25cm), Small 5.5" (Ø 14cm) or XL 12.5" (Ø 32cm)
An idea by Chiaki Kawakami made by Suck UK
Large 250 x 300 x 250mm | 0.7Kg
Small 140 x 180 x 140mm | 0.2Kg
XL 320 x 360 x 320mm | 1Kg

The designer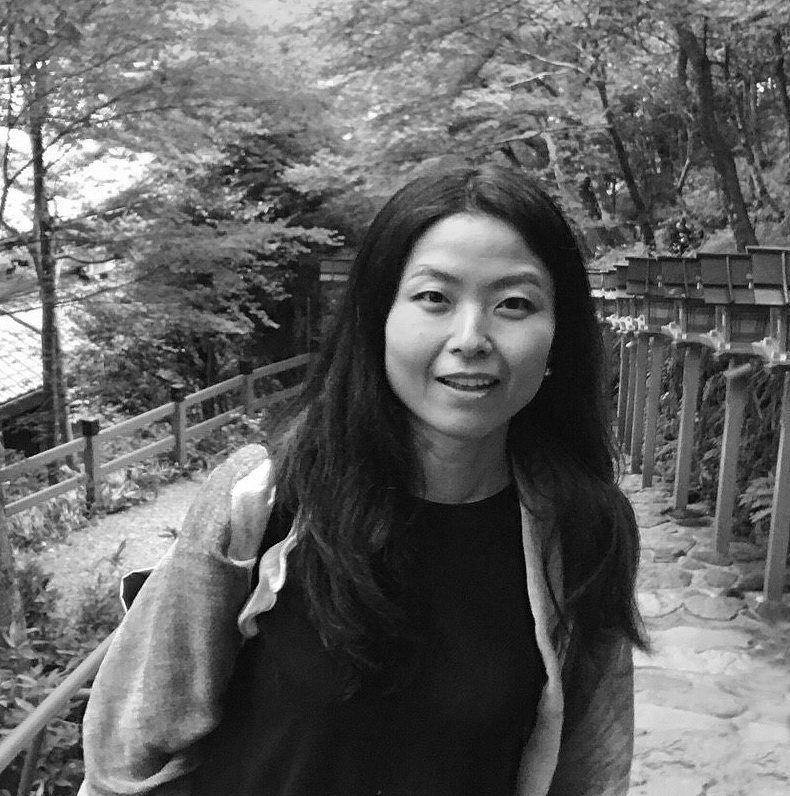 Chiaki Kawakami
Chiaki was born and raised in Chiba and Tokyo Area in Japan. She has always been a very curious person and loved drawing, cooking, and making things since she was a child. Having studied interior design in Tokyo, she moved to London to study furniture and product design at London Guildhall University where she enjoyed spending time in wood and metal workshops. She always tries to design things that evoke people's emotion hoping to turn it positive one. She is now working as a FF&E producer and product designer based in Tokyo.
www.chiakikawakami.com/