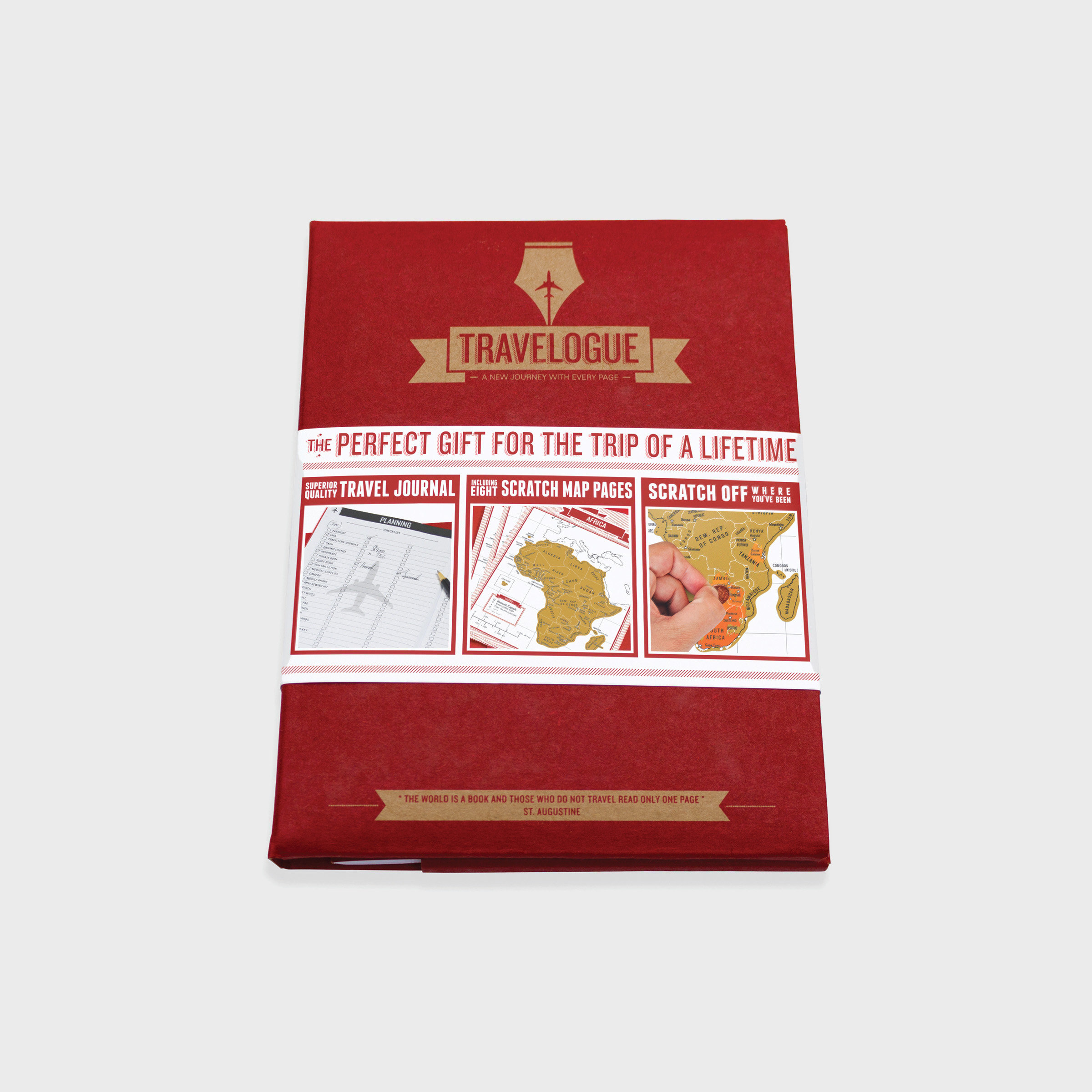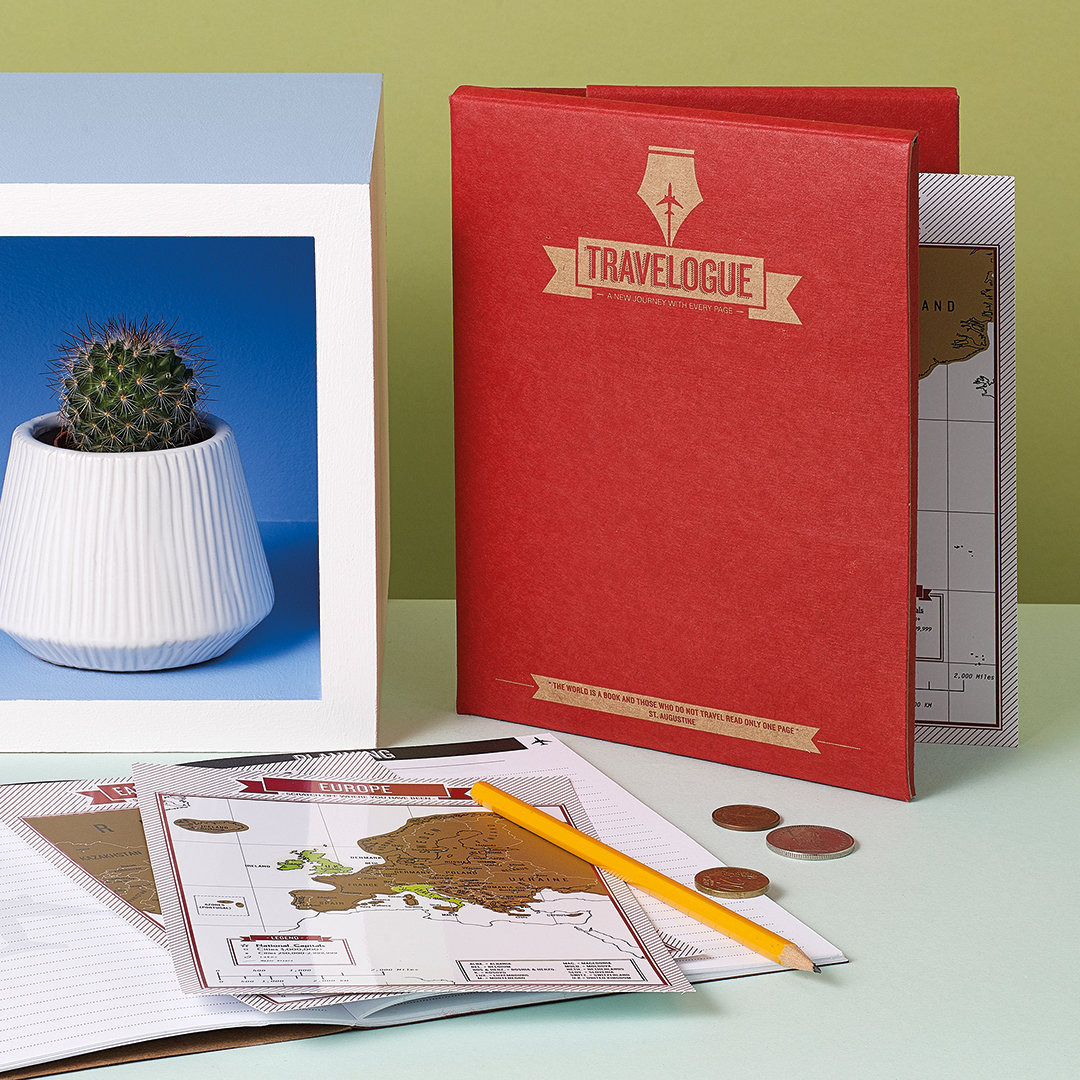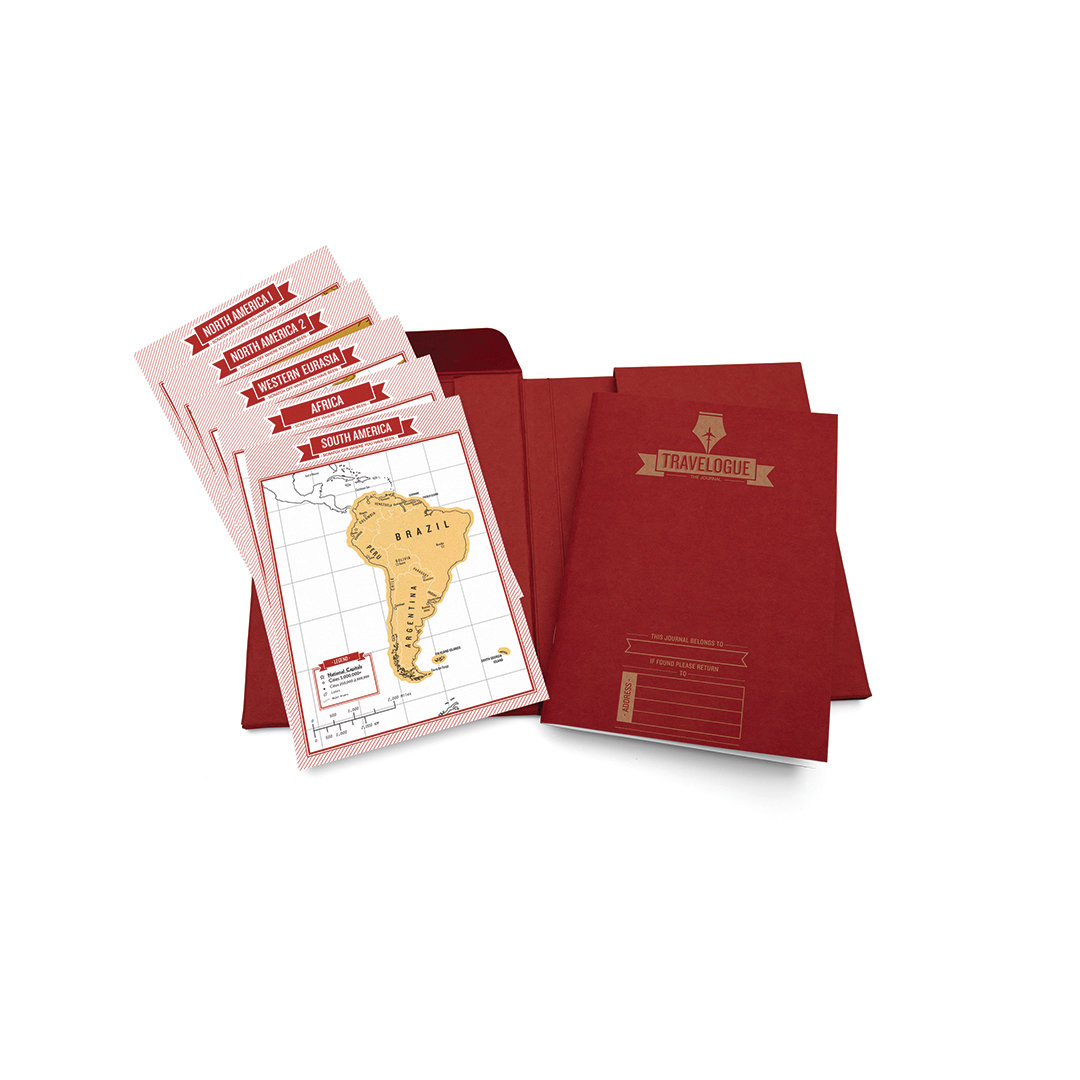 Travelogue
No longer available - Sorry.
Personalised travel journal (Luckies)
8 x Scratch Map® pages of world regions
1 x 64 page notebook
Contained in a recycled cardboard presentation folder
Made in the UK
Travelogue is a beautiful quality, sumptuously designed travel journal with a stunning 64 pages of high quality paper. Travelogue also features tips and advice, plus 8 miniature scratch maps, each representing different regions of the world. Travelogue allows the traveller to record every step of their journey in writing and by scratching off where they've been. The result is a definitive document of amazing times and far out places.
An idea by Luckies of London made by Suck UK
The designer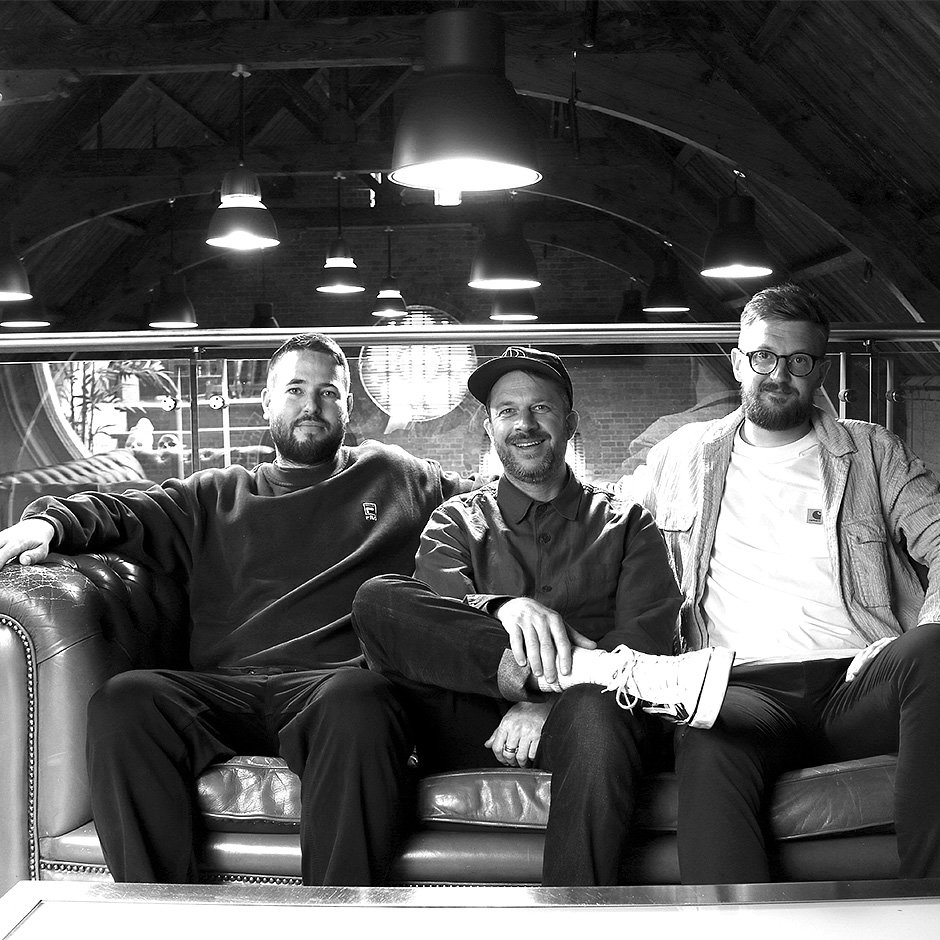 Luckies of London
Give someone an amazing gift, and you're telling them they mean something to you. That they're an important part of your life. That you care enough to bother finding something original that you know they'll love. And that puts a smile on their face. Finding that perfect gift feels amazing too. And that's what we're here for, to help you Give original.
www.luckies.co.uk