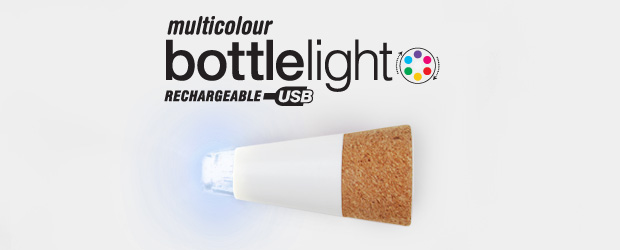 Multicolour Bottle Light PDFs and Marketing Materials
Rechargeable light with a colourful twist.
Go from dinner party to disco in seconds with our next generation Bottle Light. It may look familiar, but the Multicolour Bottle Light is full of surprises. With 7 different colours to switch between, you can now create more impressive table features and party decorations than ever before! Shaped like a cork with a super bright LED that charges via USB, the Multicolour Bottle Light fits in almost any bottle and can be used both in and outdoors. Create improvised table features using empty beer and wine bottles, or try using patterned vintage bottles for a more dazzling effect.