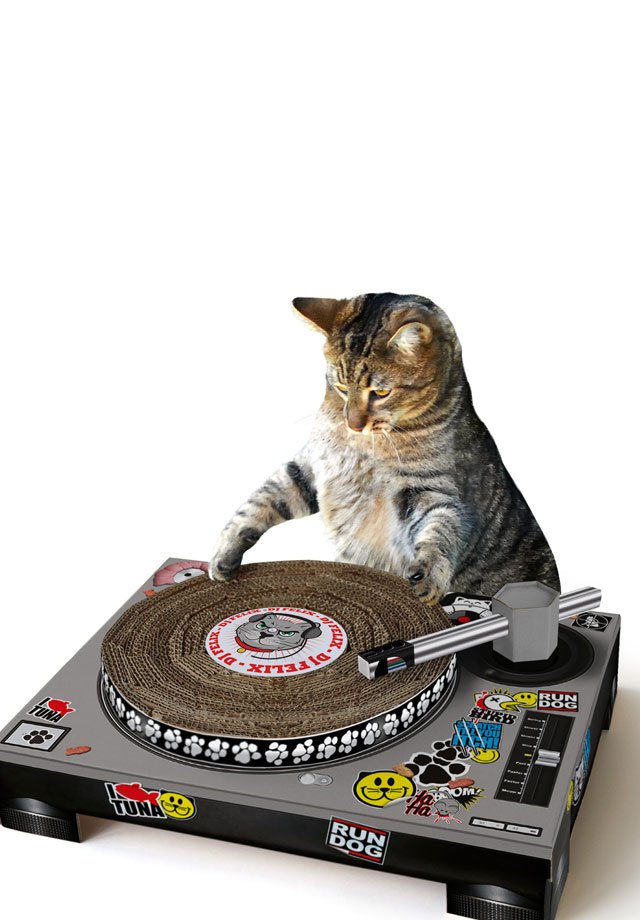 Cat Scratch Turntable
Cardboard DJ turntable scratching cat toy.
Cardboard, mixing deck-shaped scratching mat
Comes with a spinnable deck and poseable arm
Supplied with instructions and easy to assemble
Measures 35cm(W) x 38.8cm(H) x 14.4cm(D)
Cool for cats! You love your kitty, but you hate him scratching the furniture, give your pet something good to get his claws into... Like a cardboard turntable with moving tone arm and a top which spins as your cat paws at it! Now watch your cat DJ instead of tearing up the furniture.
The designer