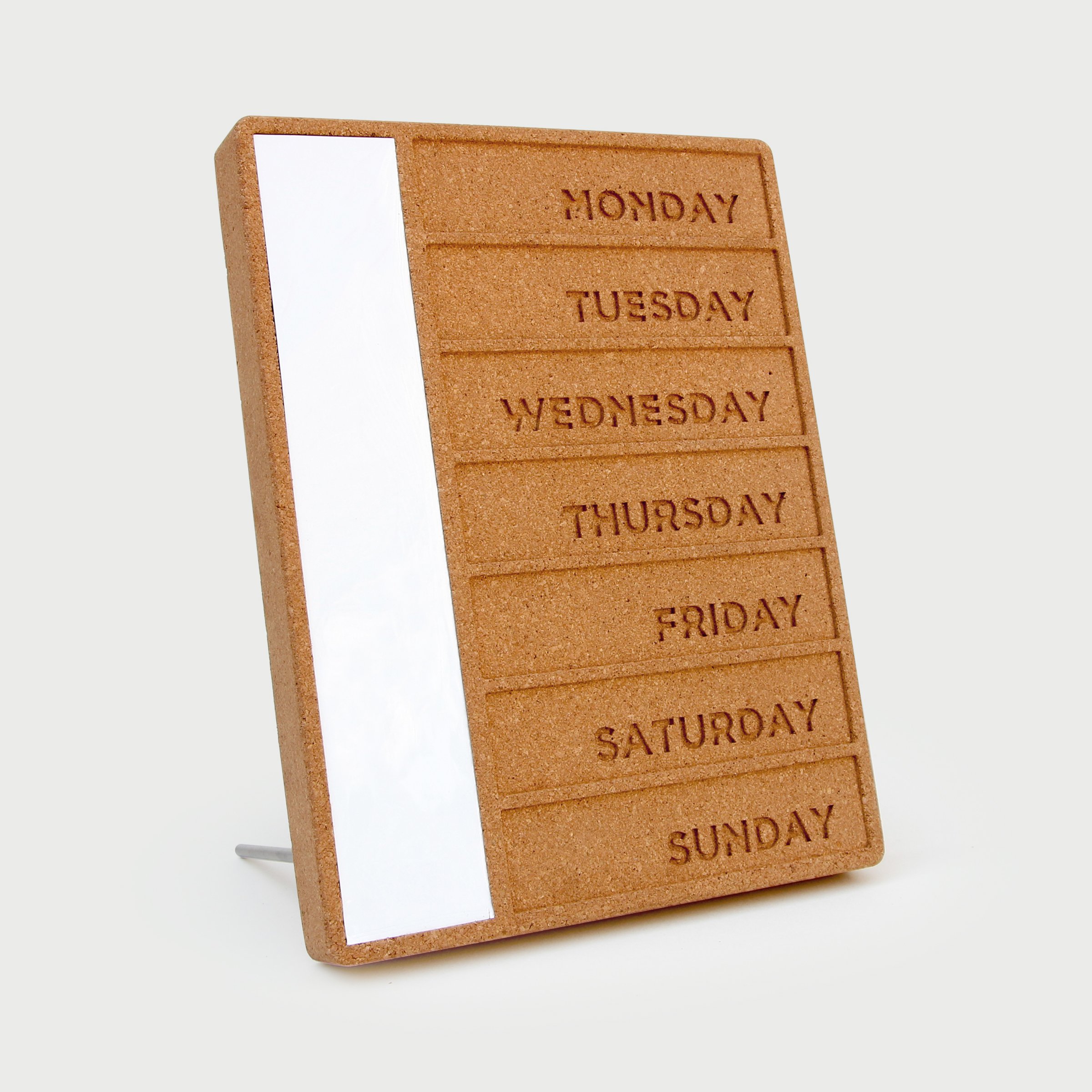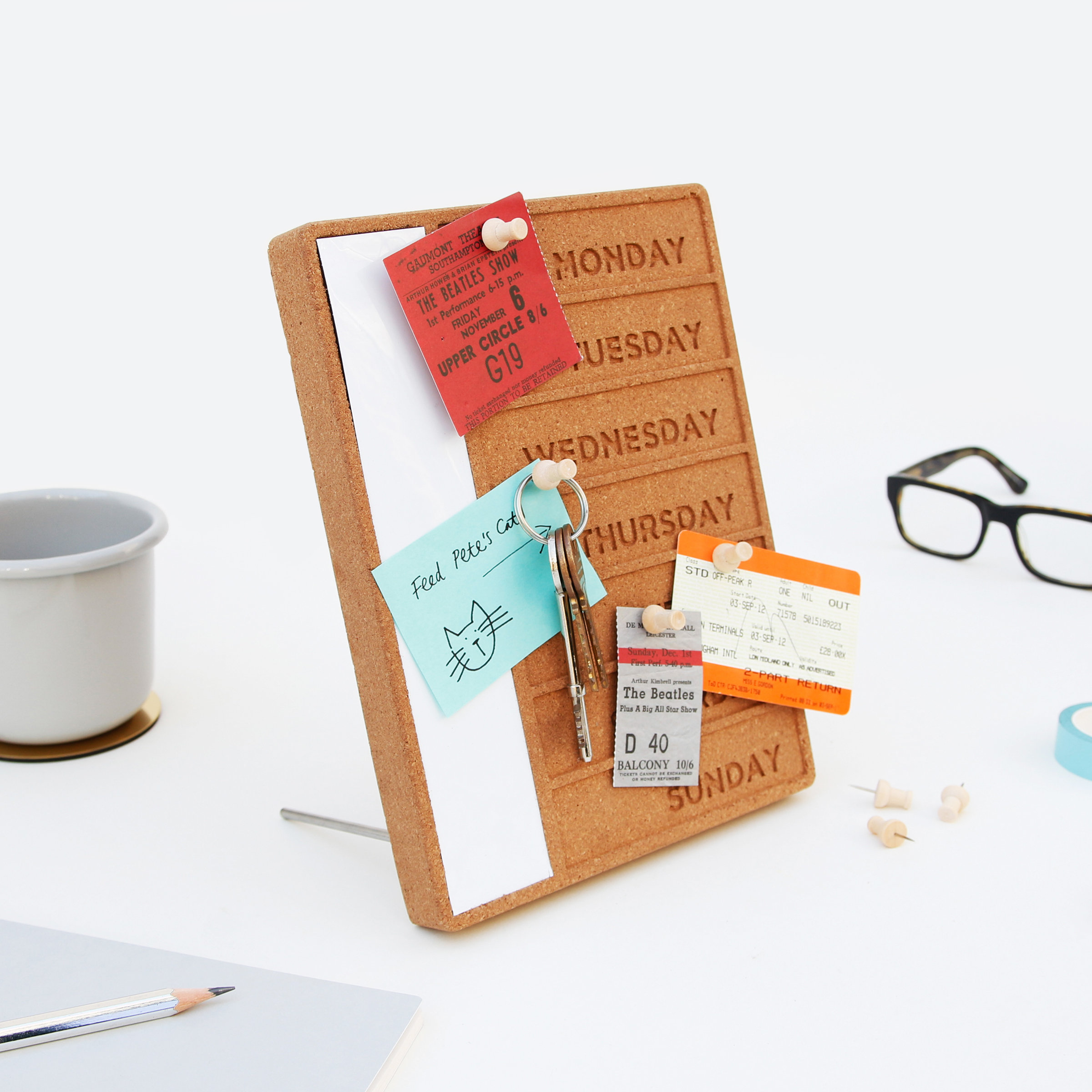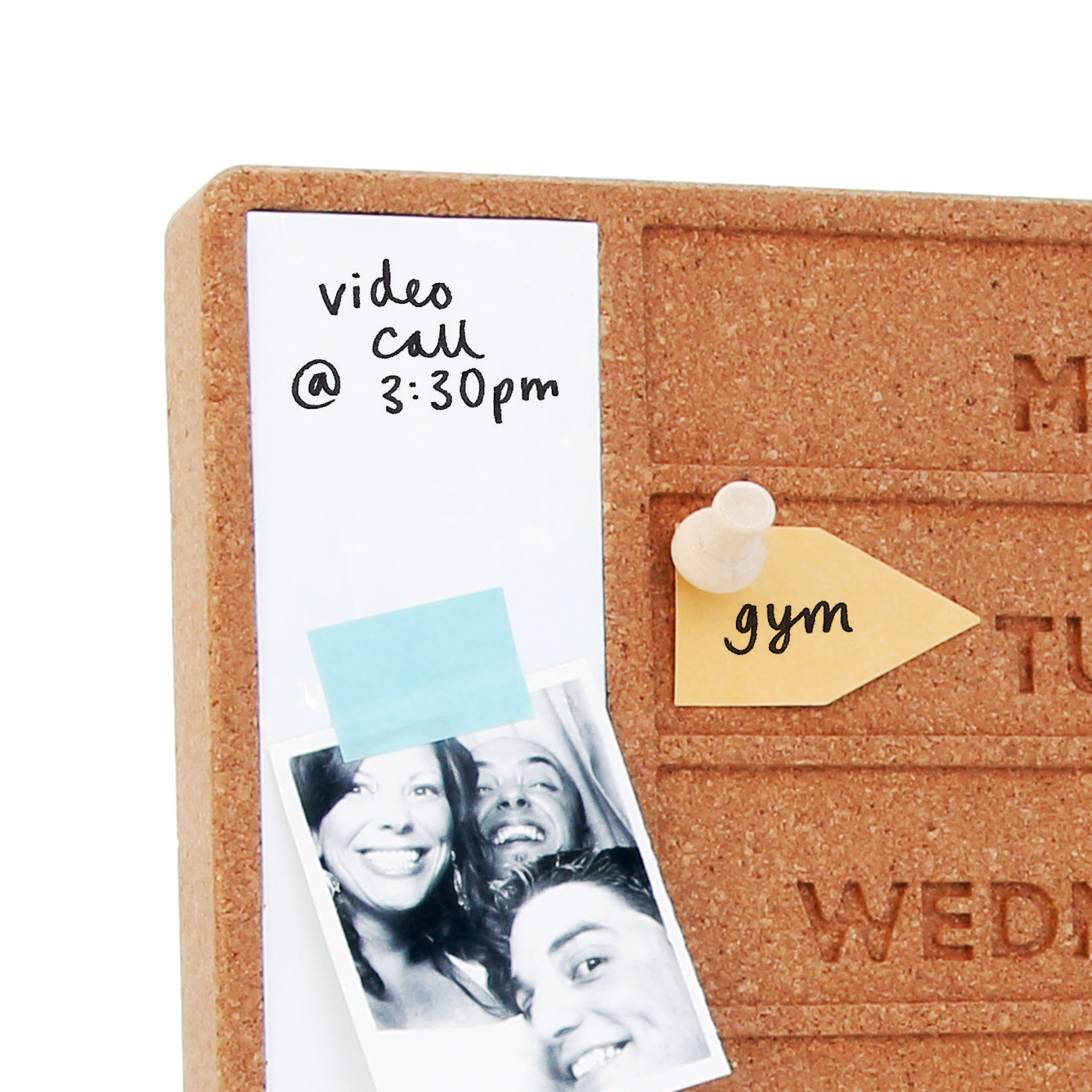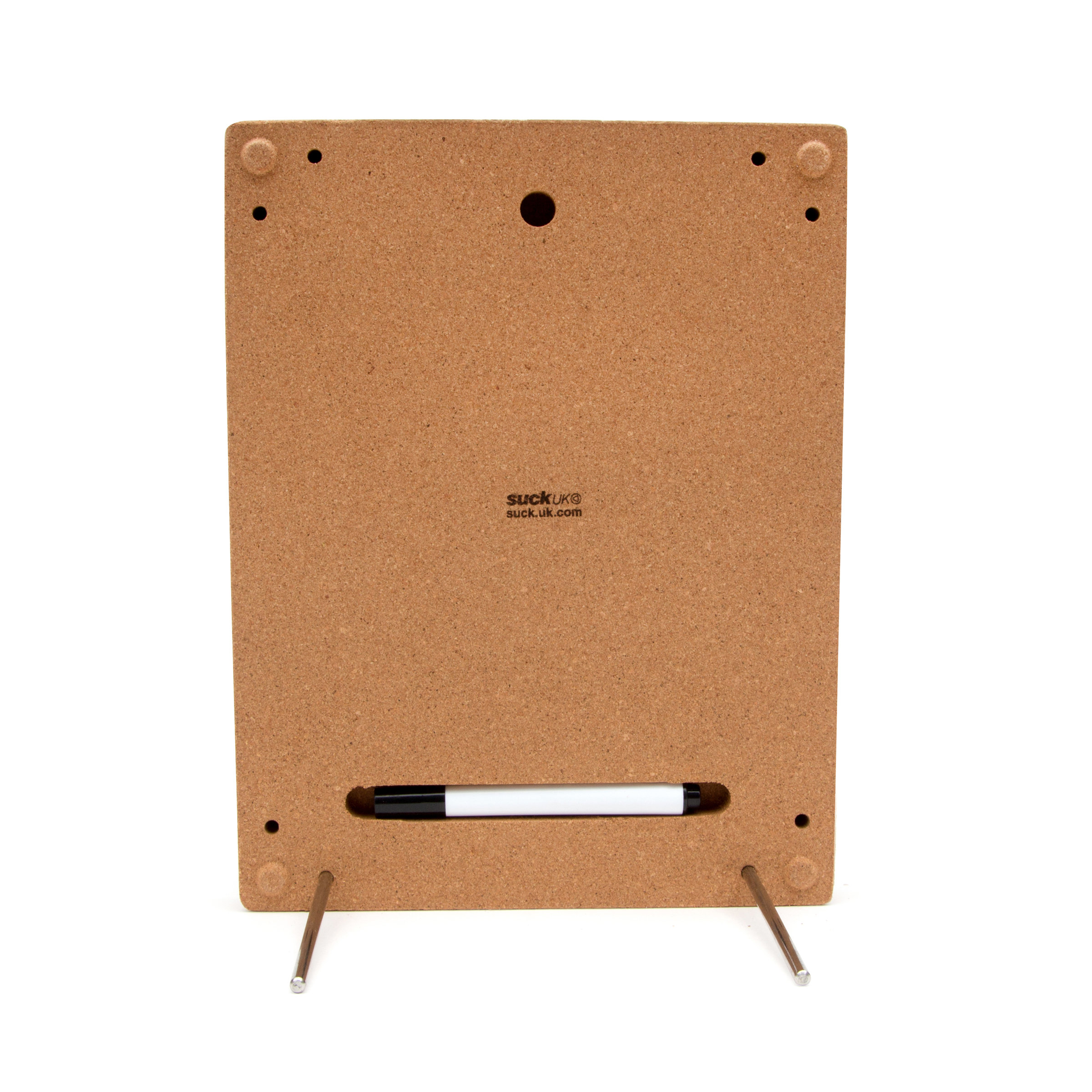 Cork Weekday Planner
The everyday, all you need, weekly planner
Cork pin board with whiteboard panel and whiteboard marker
Cut down on waste with this reusable and eco-friendly weekly planner
Measures 170mm(W) x 220mm(H) x 23mm(D)
The all-in-one desk top planner made from solid cork. Pin tickets for important events to each weekday, make notes on the whiteboard panel or attach personal mementos. Pack includes two detachable metal legs and a black dry-wipe pen. A great way to stay organised and keep your desk looking smart.
Designed and made by Suck UK
170 x 220 x 23mm | 0.3Kg
The designer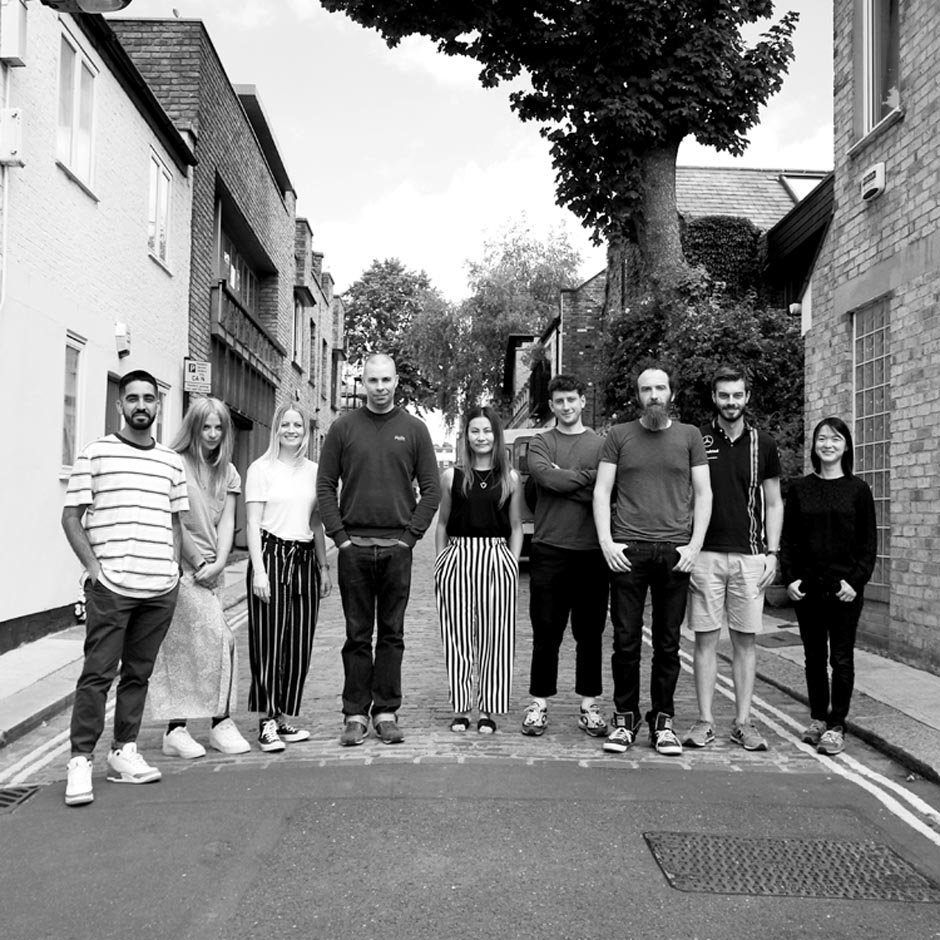 Suck UK Design Team
Mark E Smith once said "if it's me and your granny on bongos, it's the Fall". It's a lot like that here - if it's Sam & Jude and a revolving team of talented creatives, it's Suck UK. From the inception of the company in 1999 Sam & Jude have been the constant driving creative force, but none of that would be possible without a great team of designers and developers who turn these ideas into something great. Once a Sucker always a Sucker.