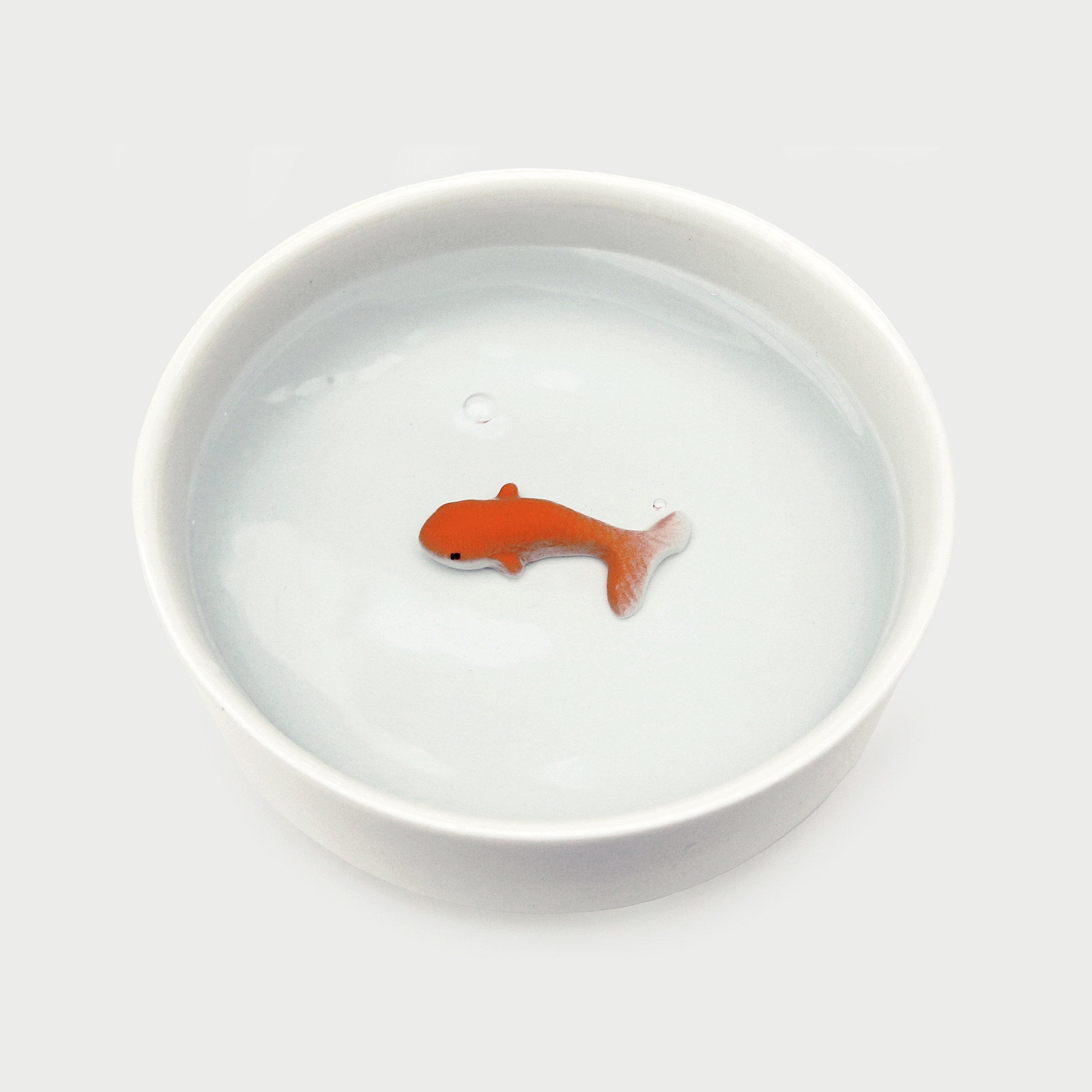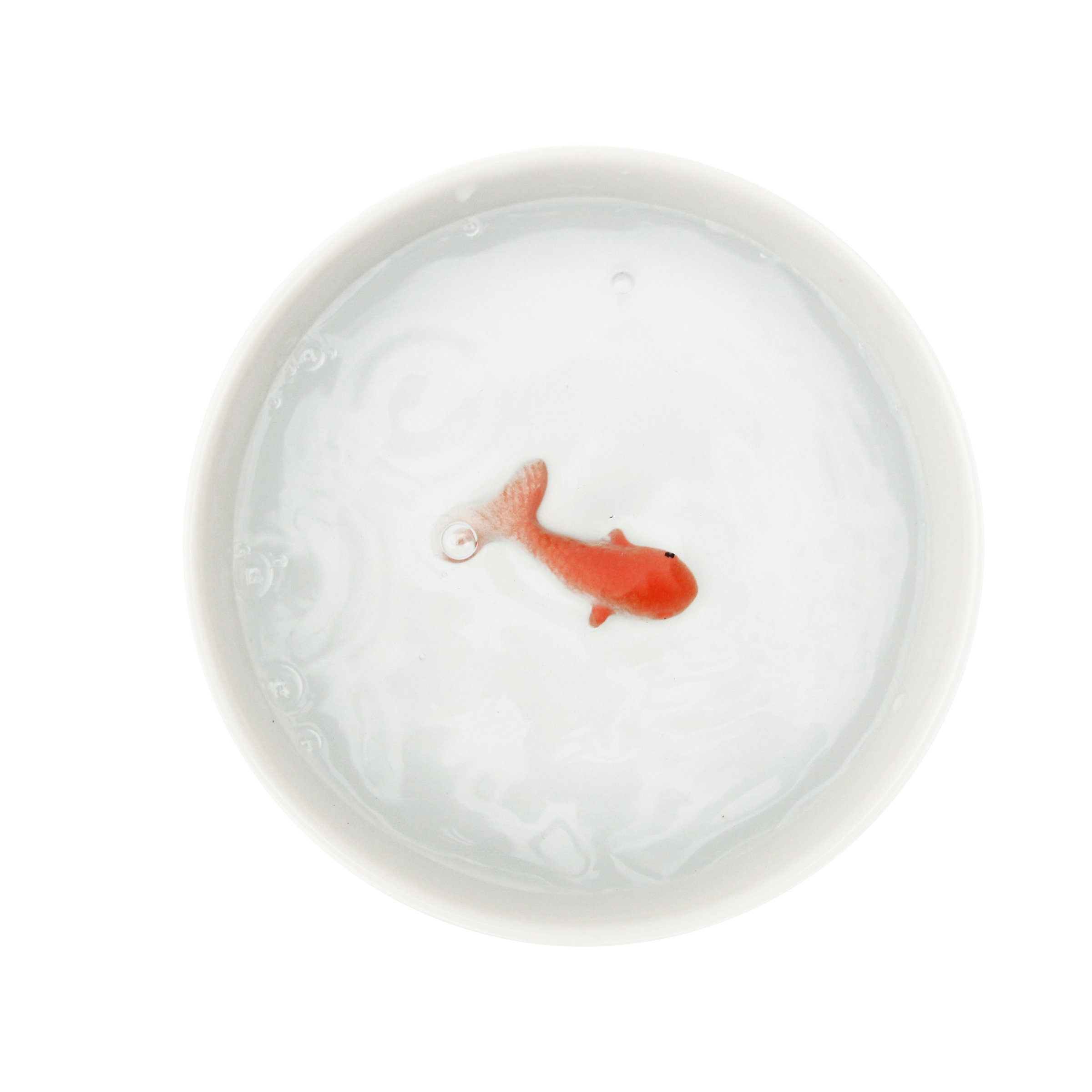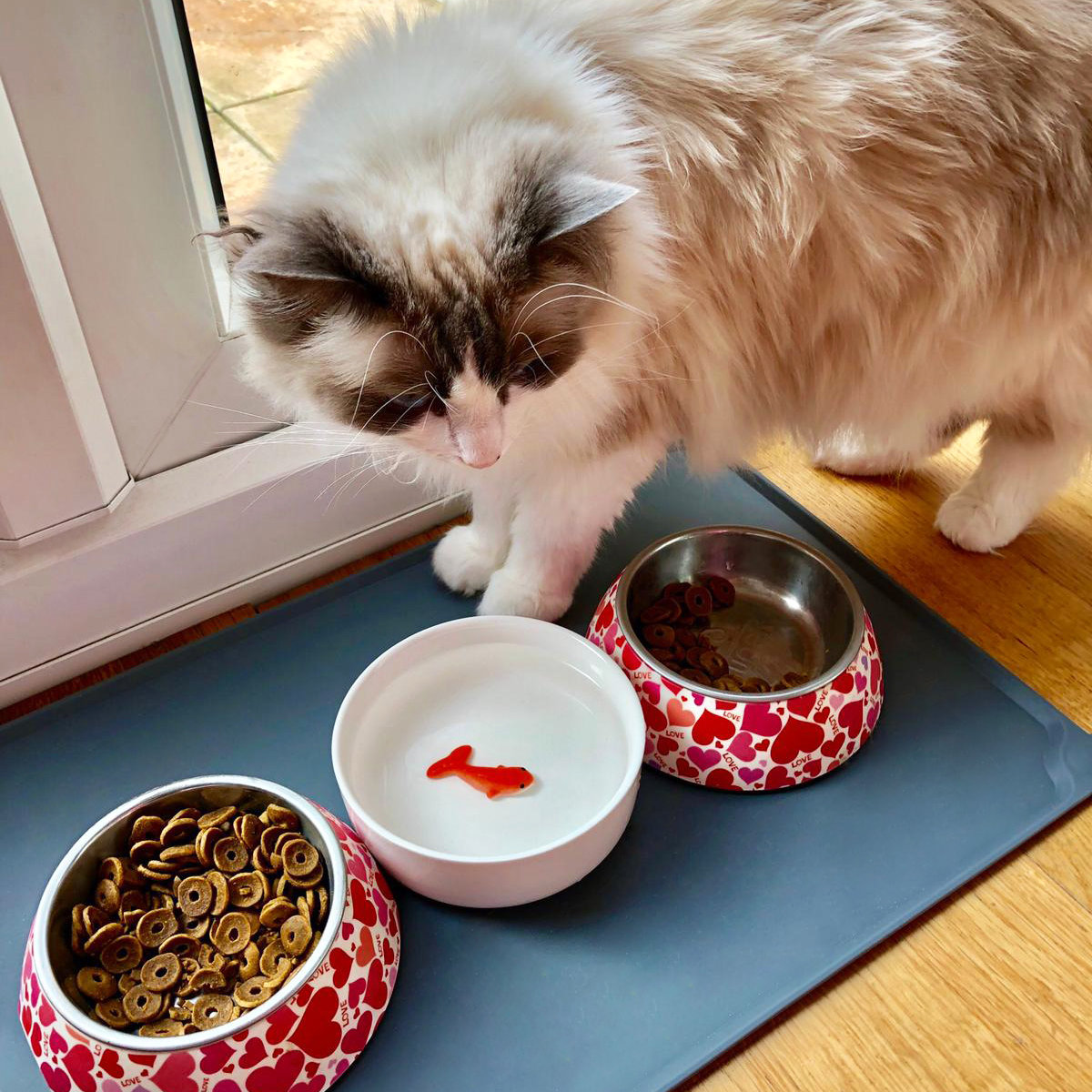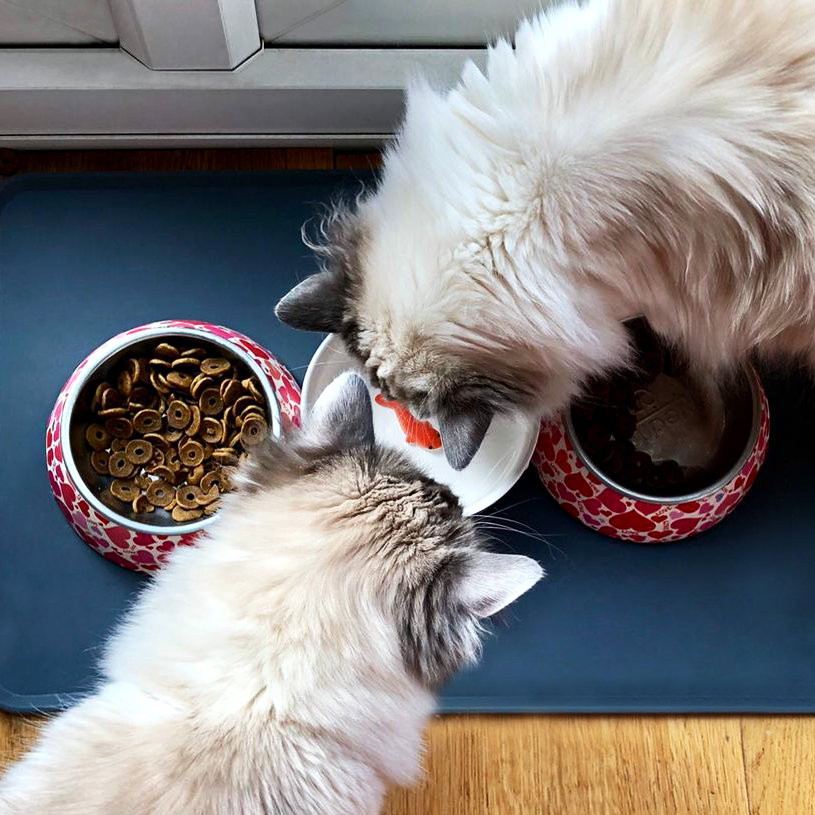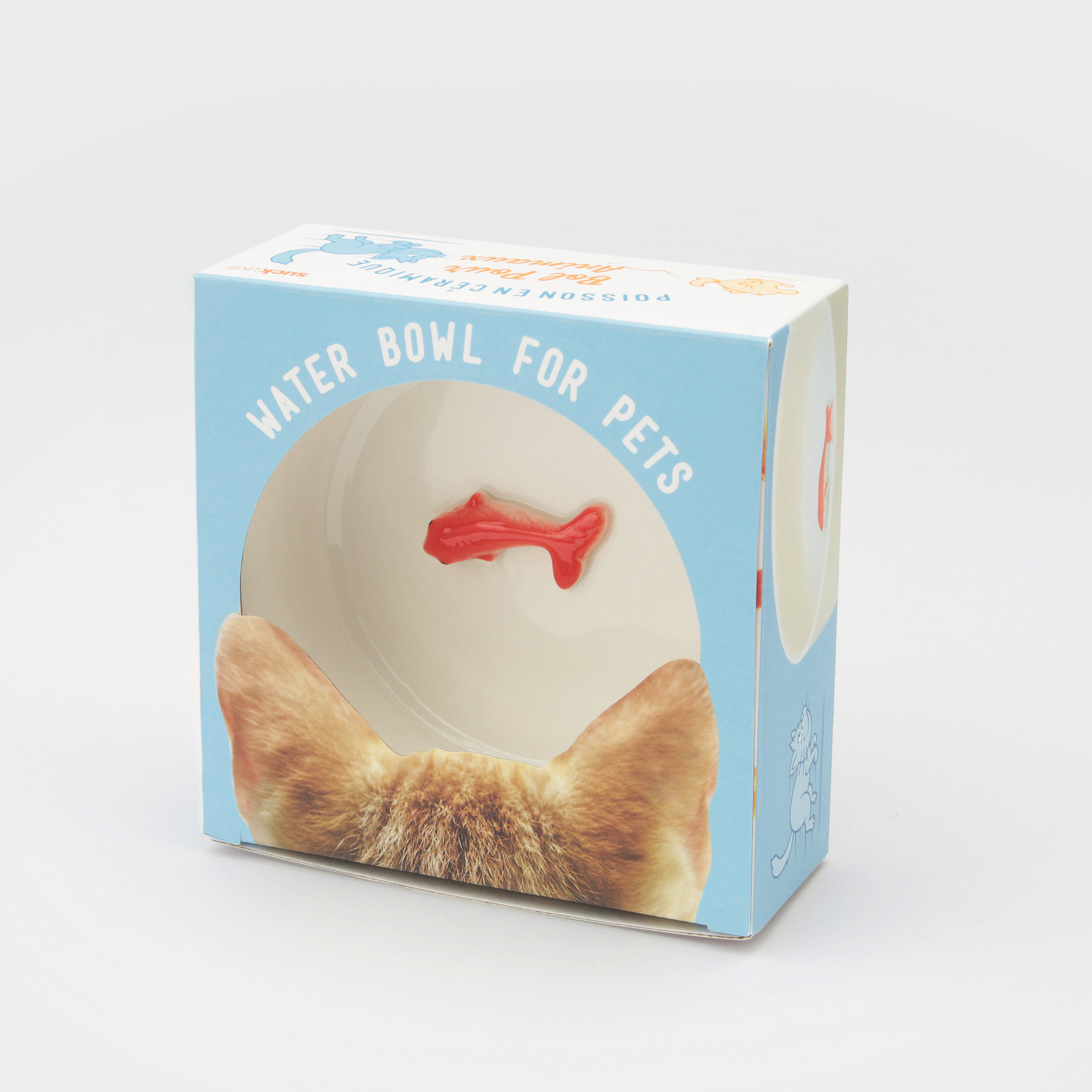 Goldfish Cat Bowl
Play a practical joke on your cat.
White ceramic water bowl for pets.
3D hand painted ceramic goldfish at bottom of the dish.
Durable and hard-wearing glazed ceramic.
Drive your cat crazy!
Plastic free product and packaging.
Fool your cat into thinking a real goldfish is swimming in their water bowl. The 3-dimensional, hand-painted ceramic goldfish sitting at the bottom of the dish will convince even the most canny cat that they have a surprise visitor. The perfect gift for pet loving tricksters.
Designed and made by Suck UK
125 x 43 x 125mm | 0.3Kg
The designer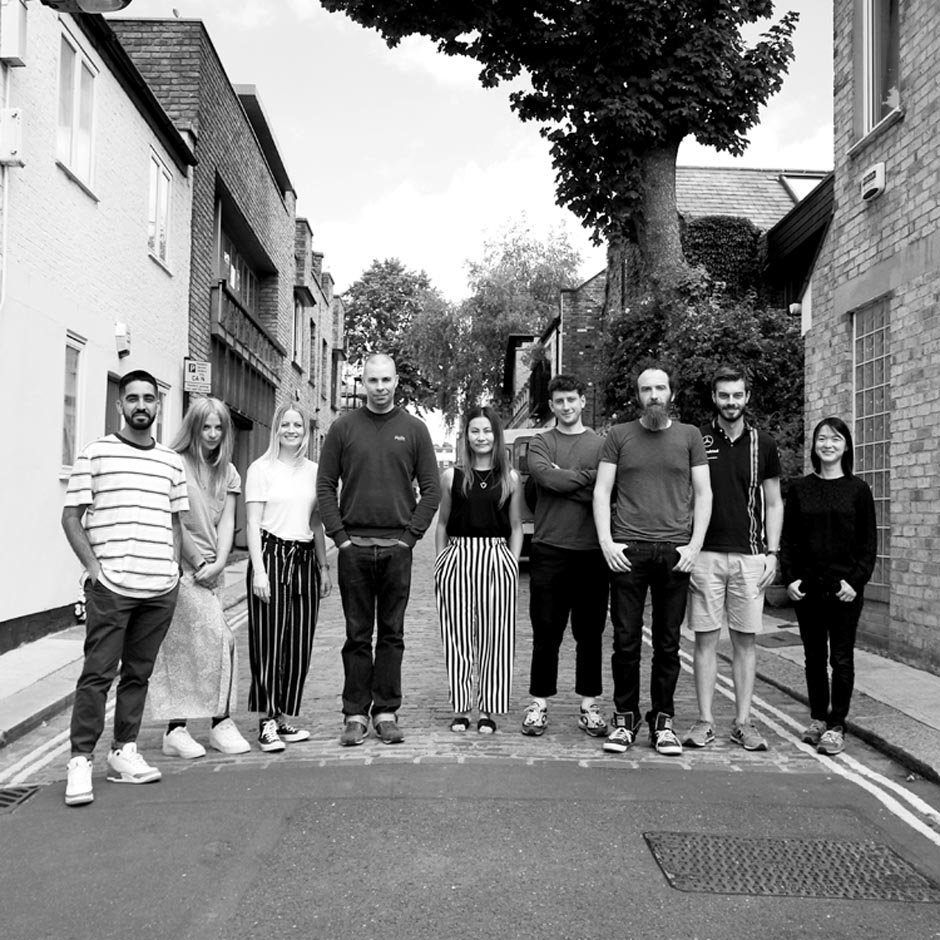 Suck UK Design Team
Mark E Smith once said "if it's me and your granny on bongos, it's the Fall". It's a lot like that here - if it's Sam & Jude and a revolving team of talented creatives, it's Suck UK. From the inception of the company in 1999 Sam & Jude have been the constant driving creative force, but none of that would be possible without a great team of designers and developers who turn these ideas into something great. Once a Sucker always a Sucker.