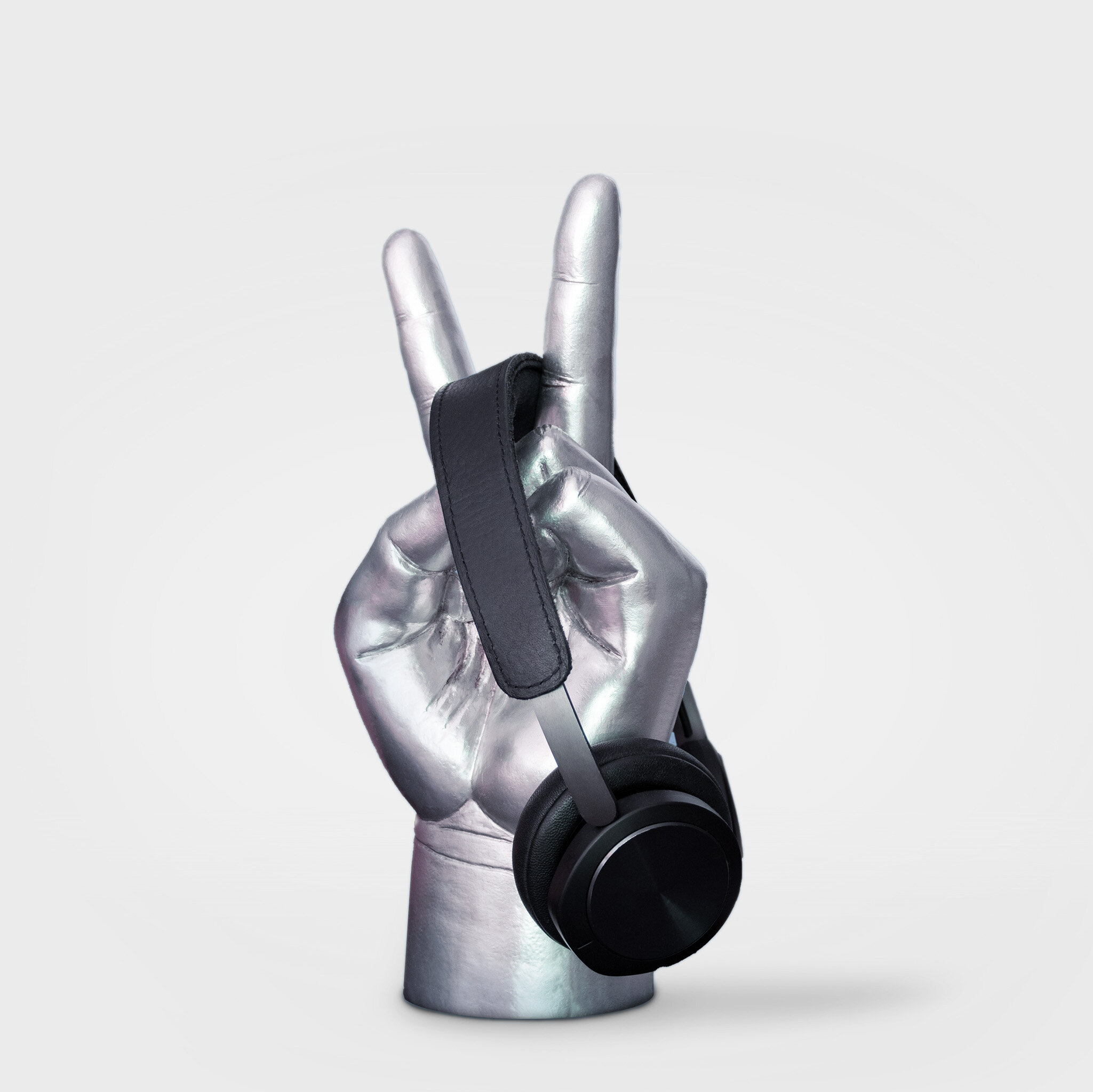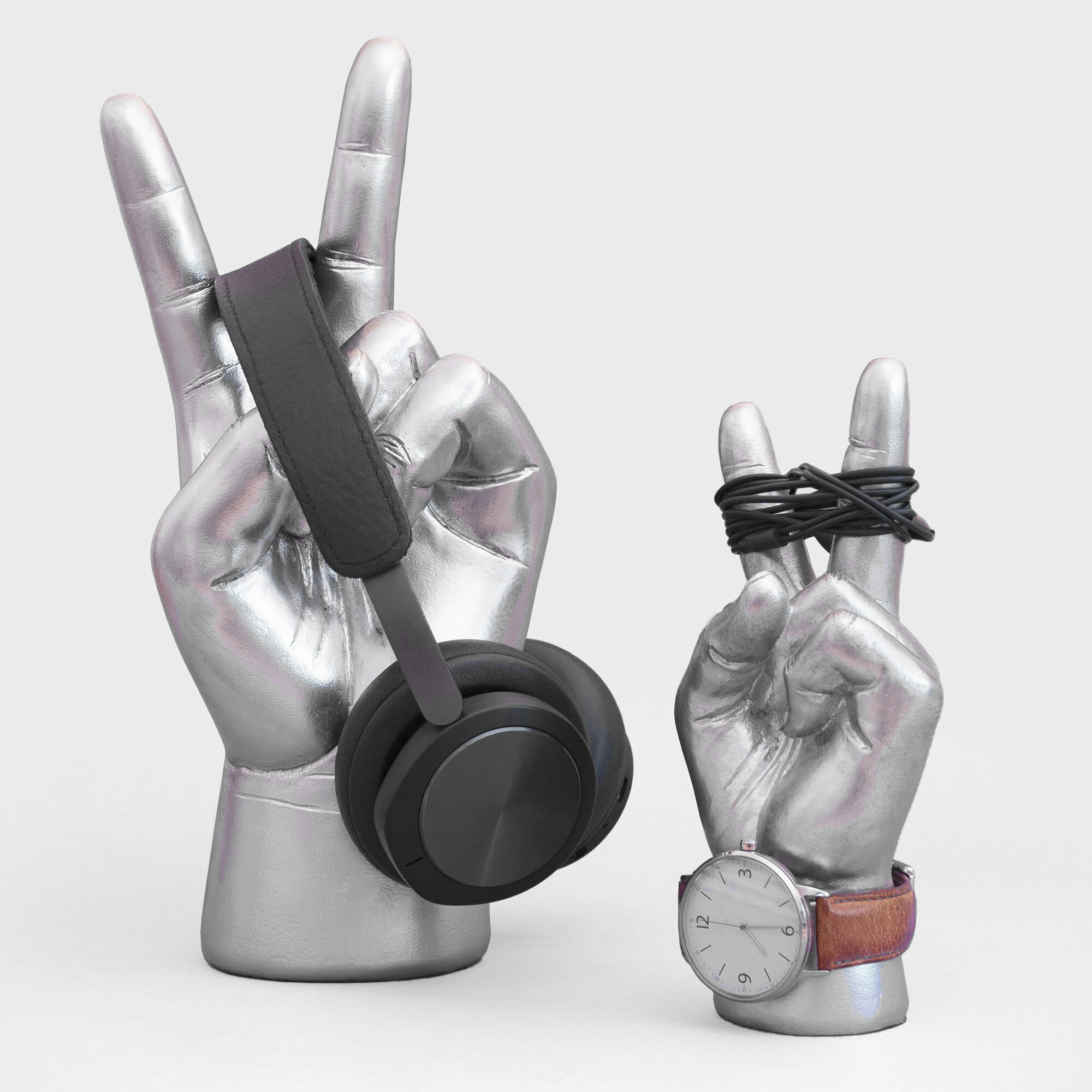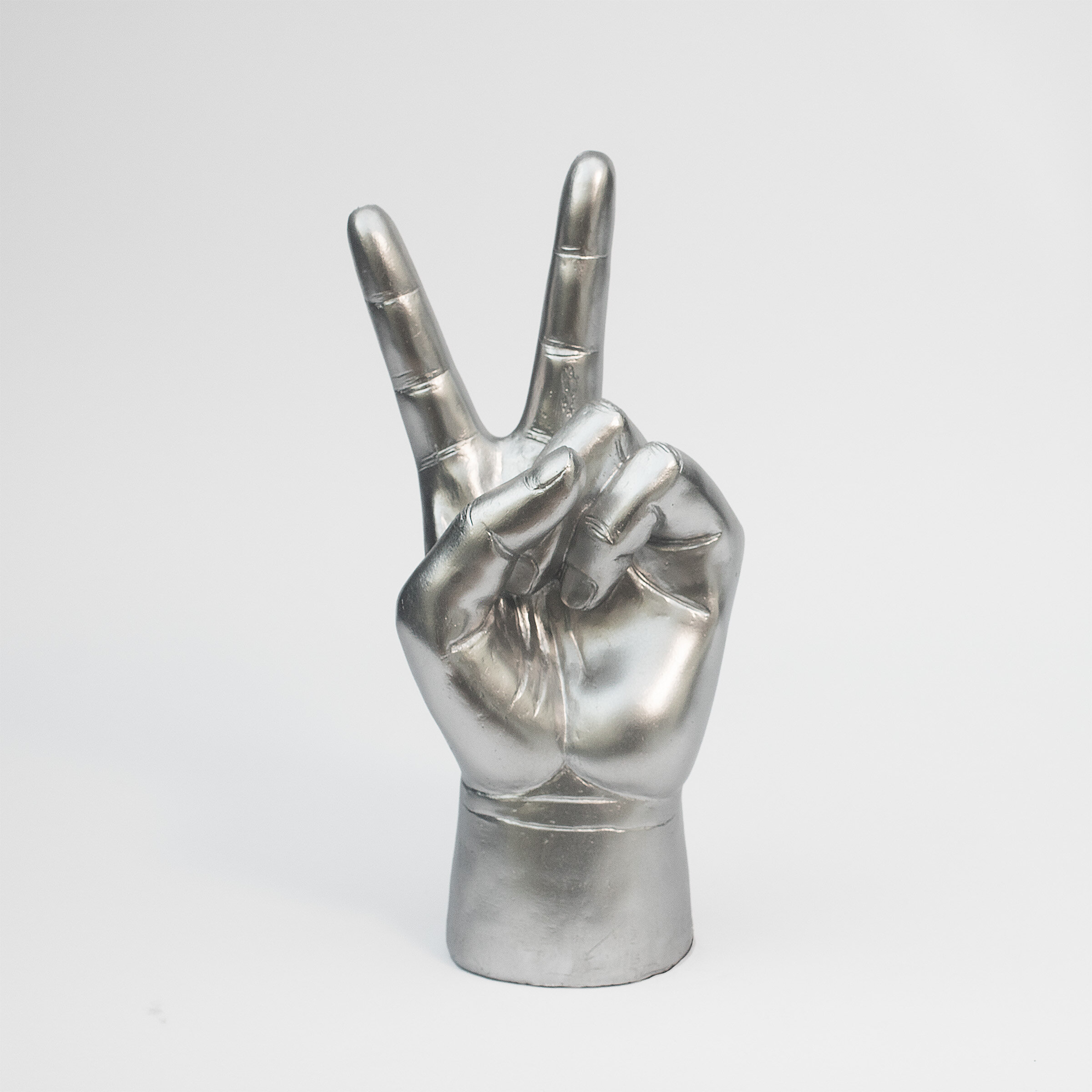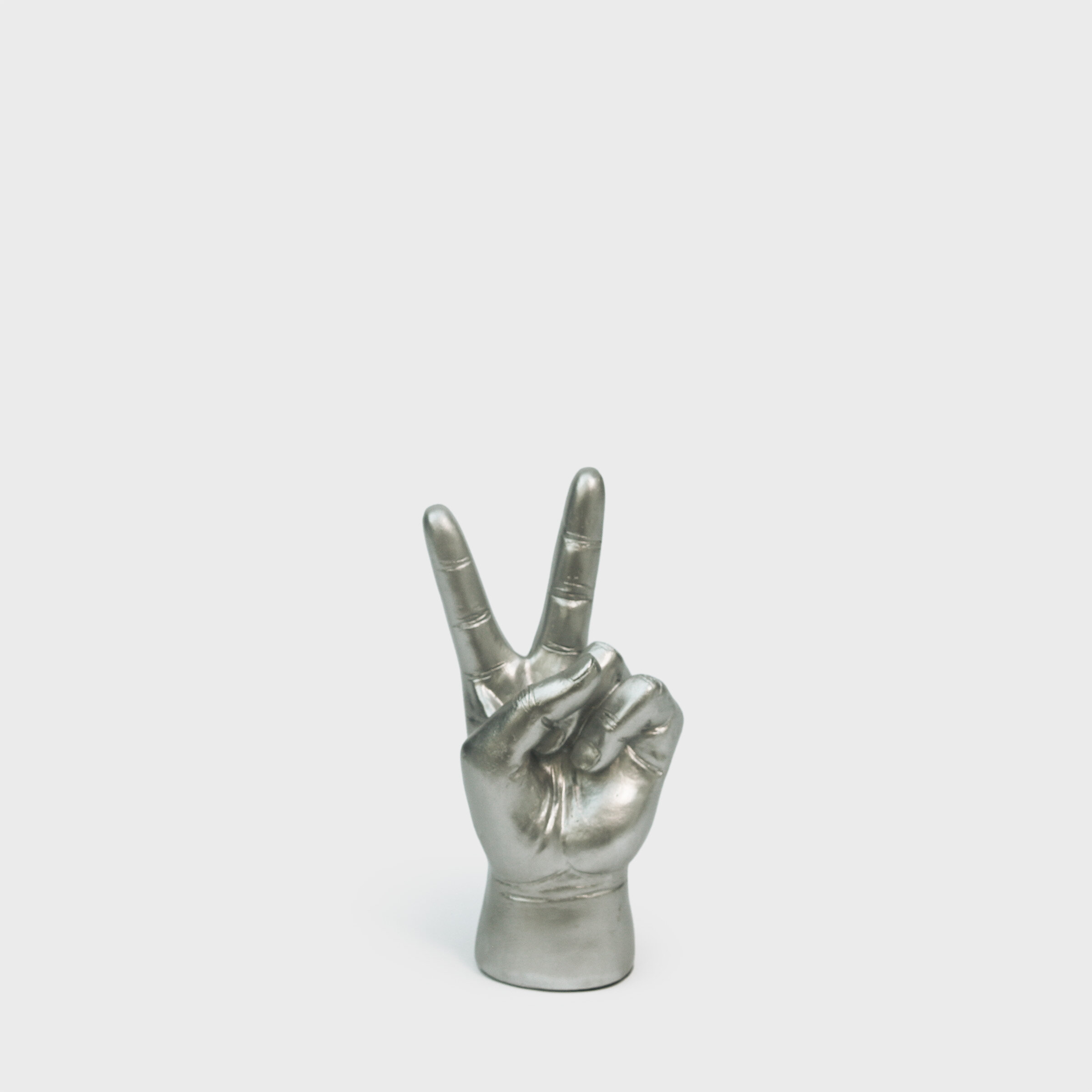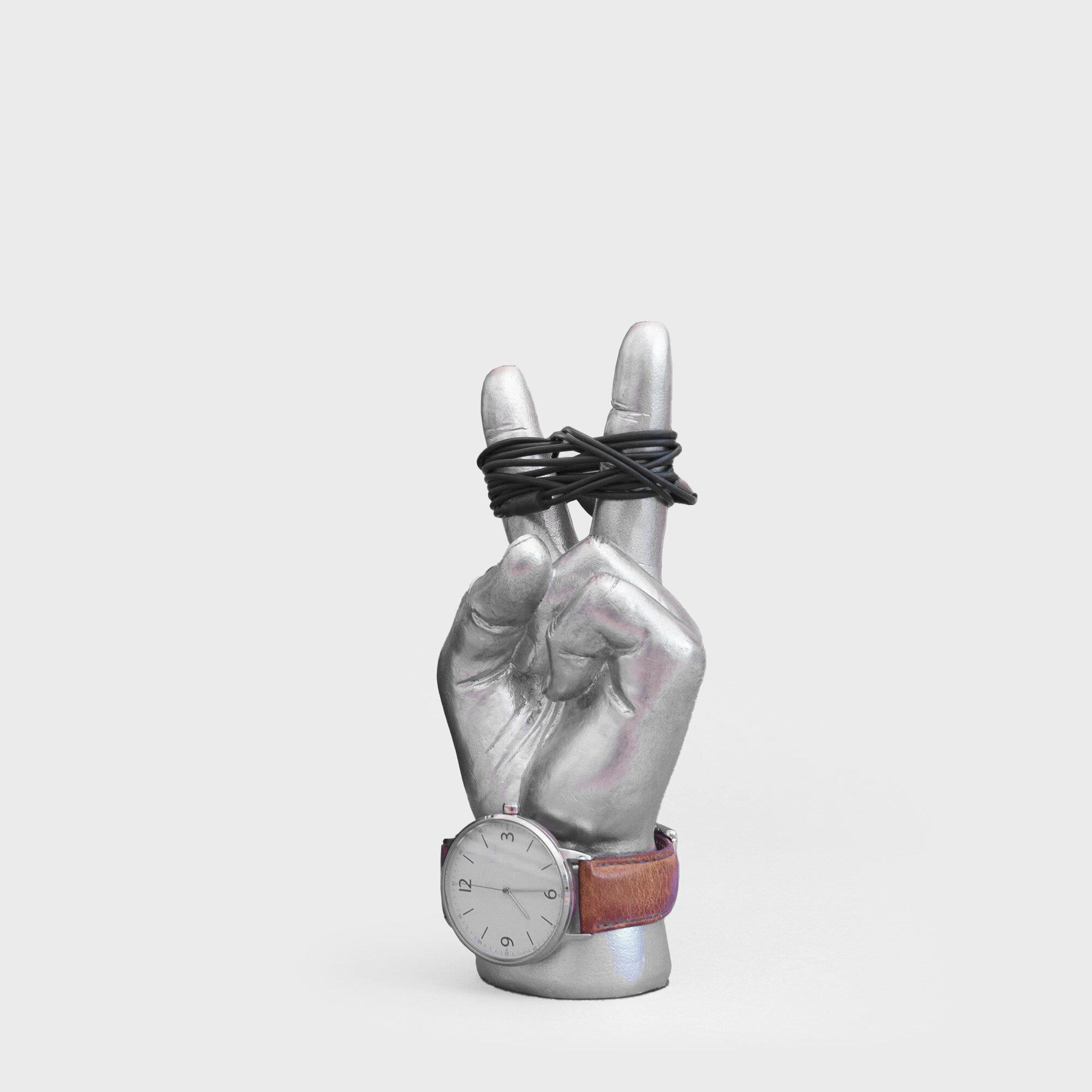 Peace Out
Peace sign organiser headphone display stand sculpture (Luckies)
Headphone display styled as peace pose.
Weighted, and with non-slip felt base.
Peace loving sister to 'Rock On'
Large size is ideal for over-ear headsets.
Mini is ideal for in-ear headphones.
Premium antique silver finish.
Premium headphone display stand with a message of peace, maaaan. Most useful for storing headphones and earphones but also useful for hanging keys, jewellery, watches and anything else you fancy trying! Our vibed out version of Rock On and Rock On Mini, more likely to listen to Neil Young than Black Sabbath.
An idea by Luckies of London made by Suck UK
135 x 280 x 95mm | 0.6Kg
Mini 60 x 167 x 50mm | 0.2Kg

The designer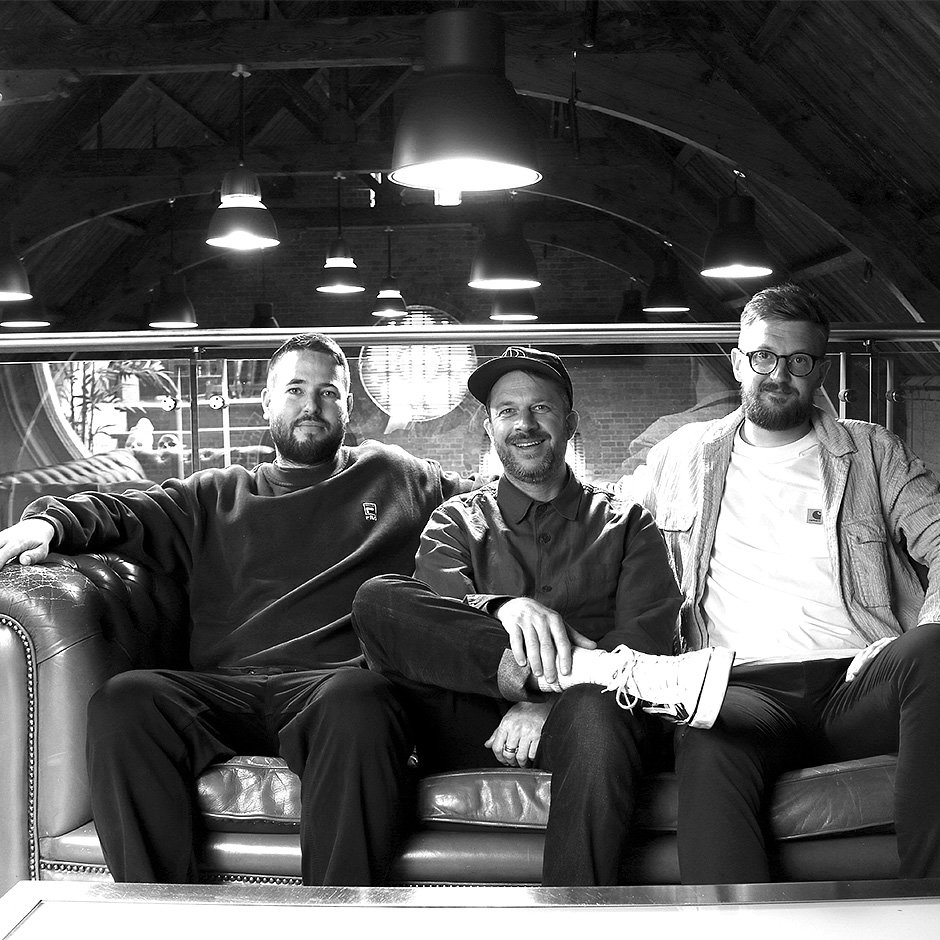 Luckies of London
Give someone an amazing gift, and you're telling them they mean something to you. That they're an important part of your life. That you care enough to bother finding something original that you know they'll love. And that puts a smile on their face. Finding that perfect gift feels amazing too. And that's what we're here for, to help you Give original.
www.luckies.co.uk