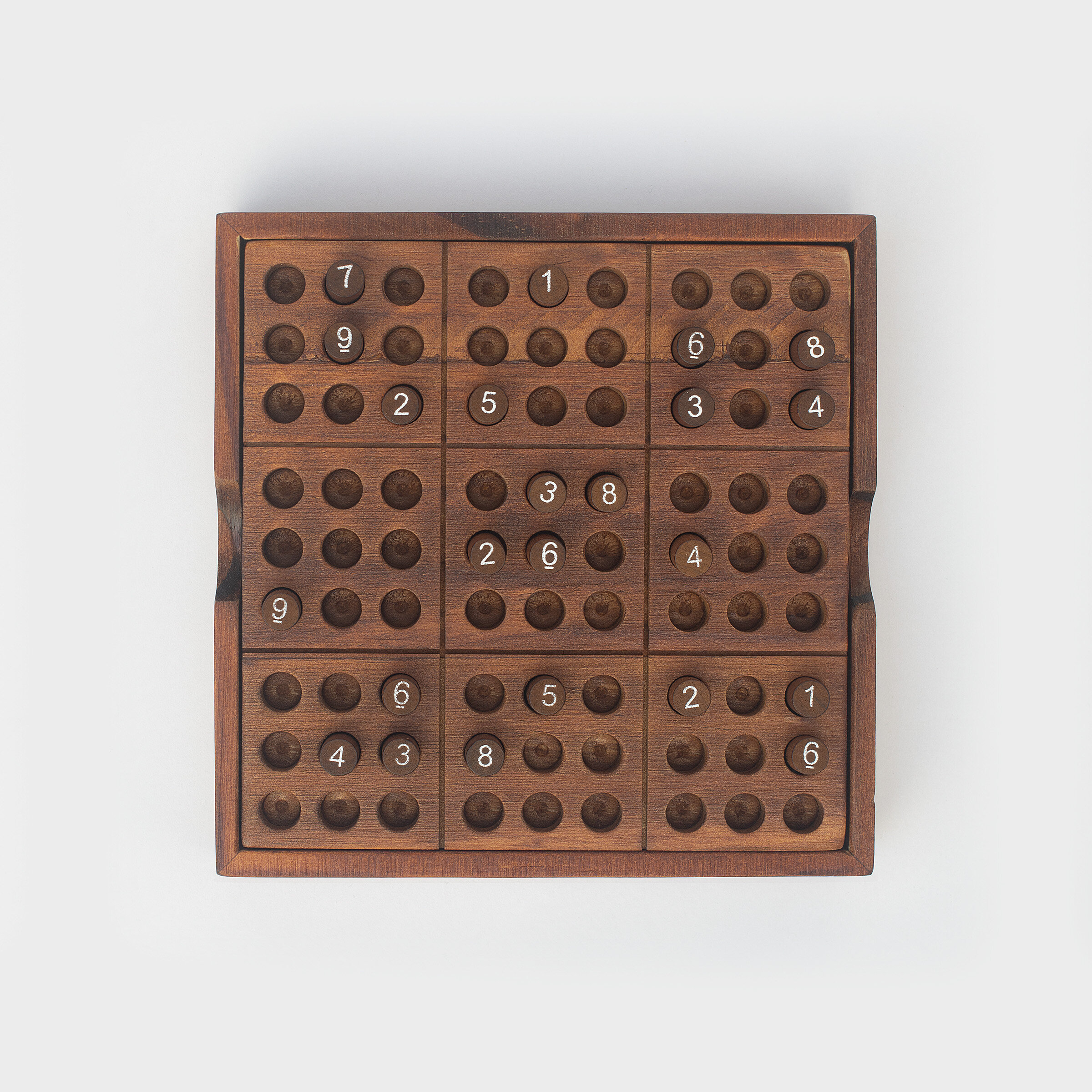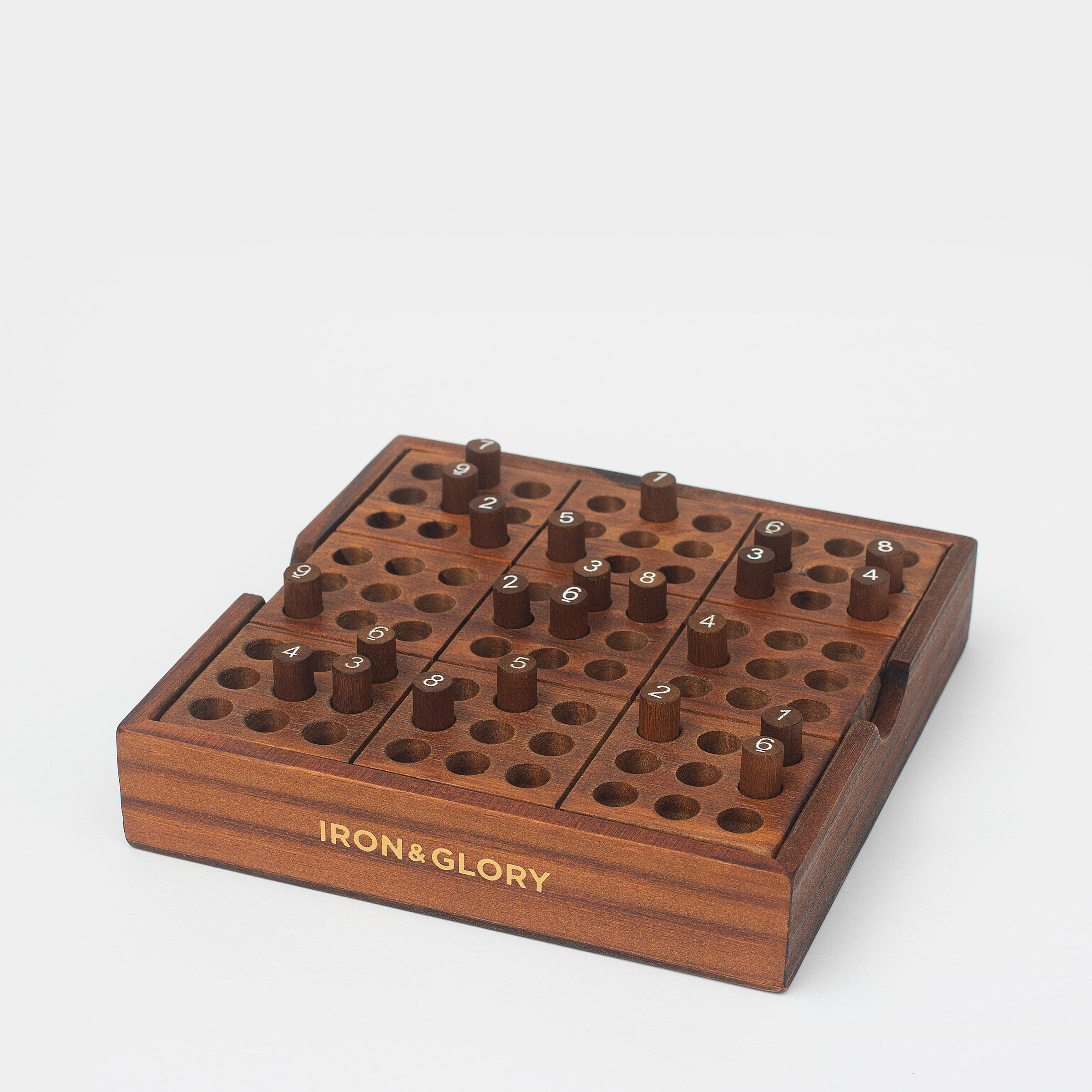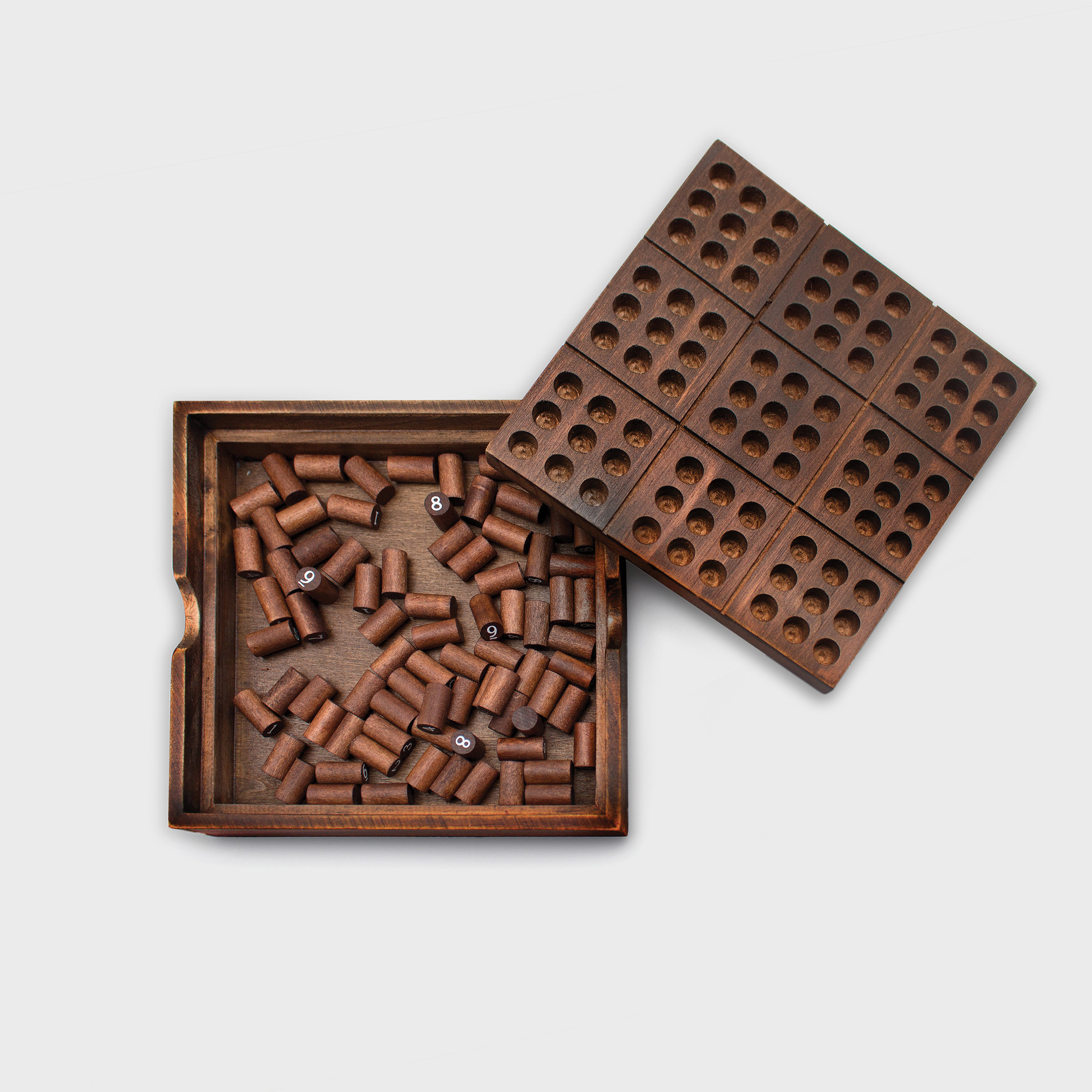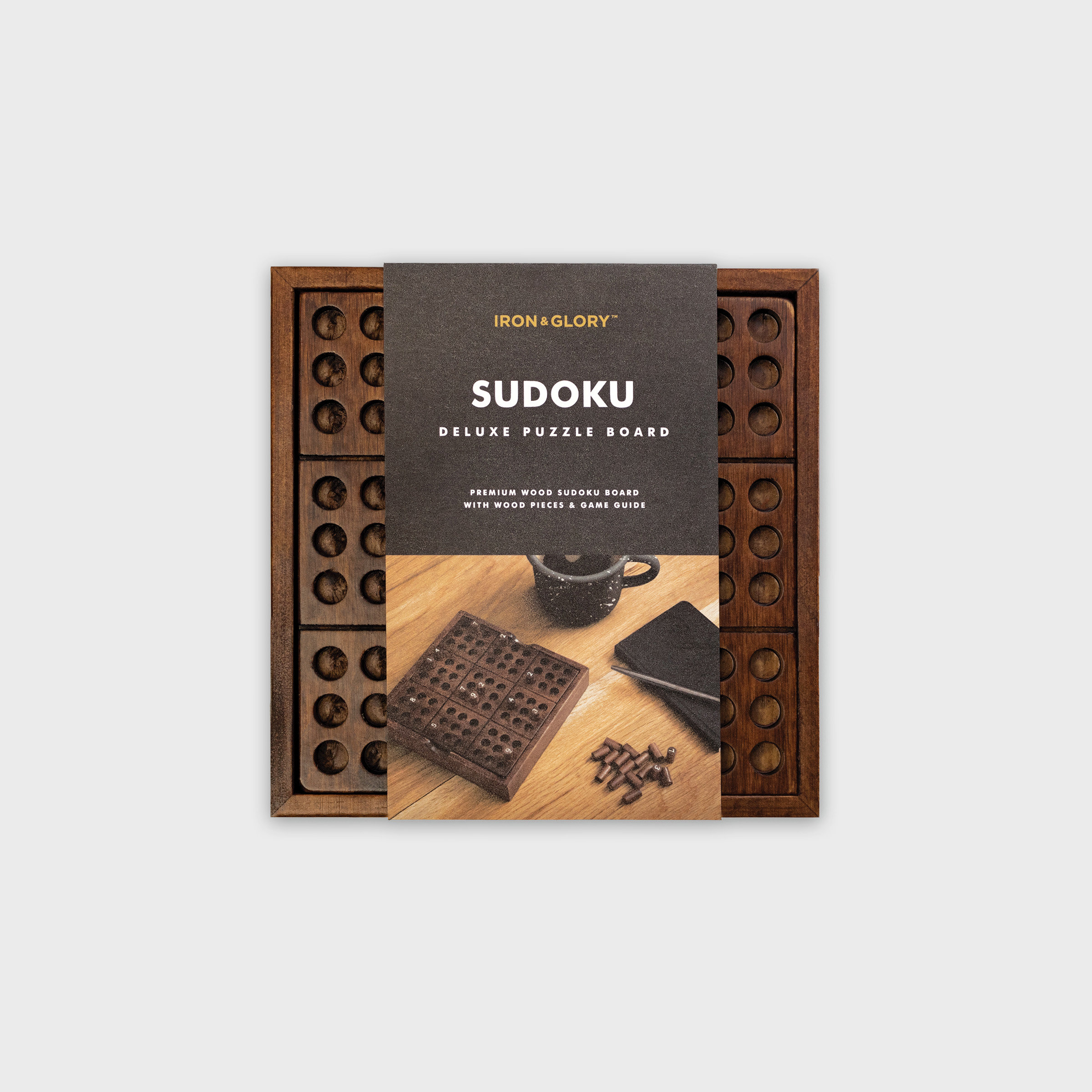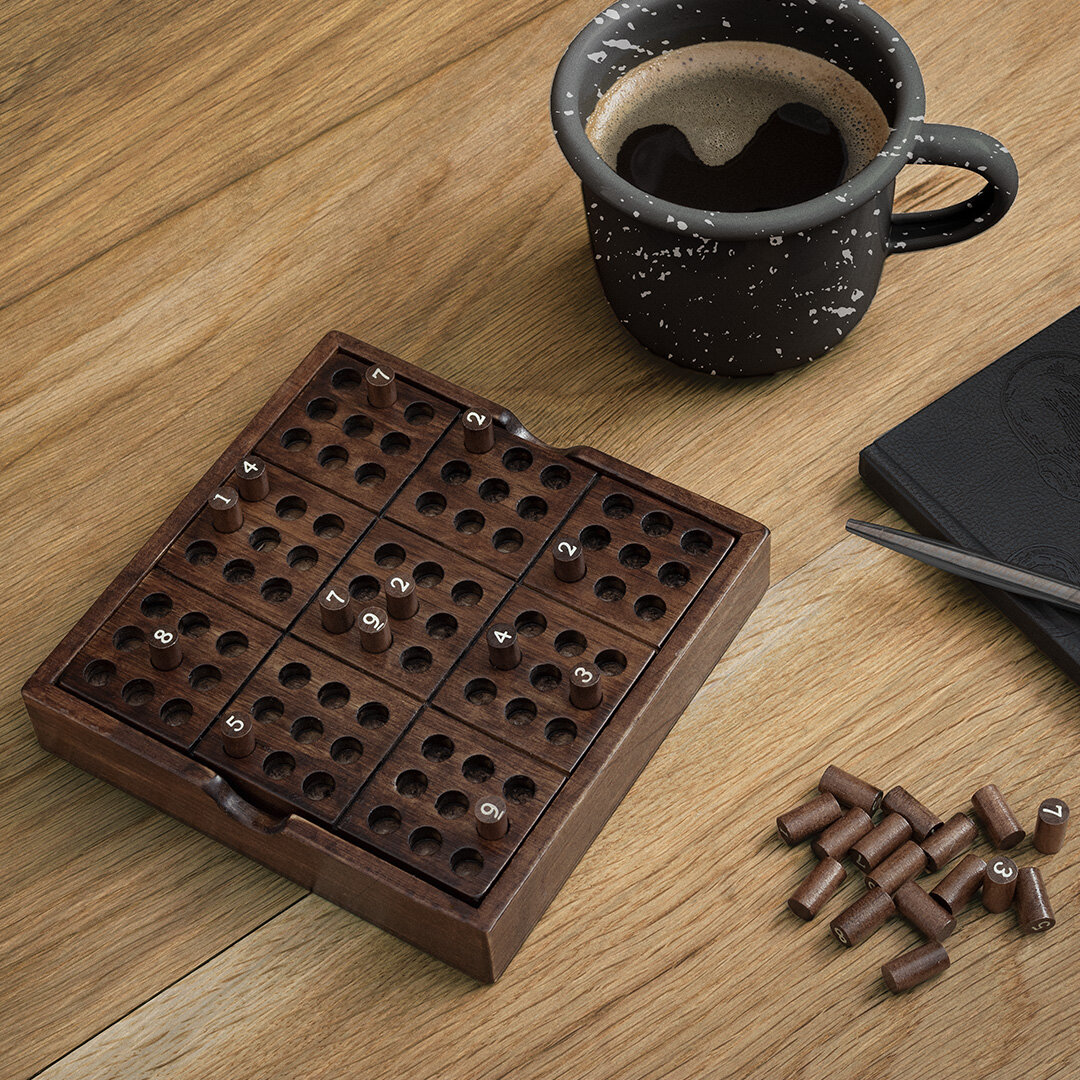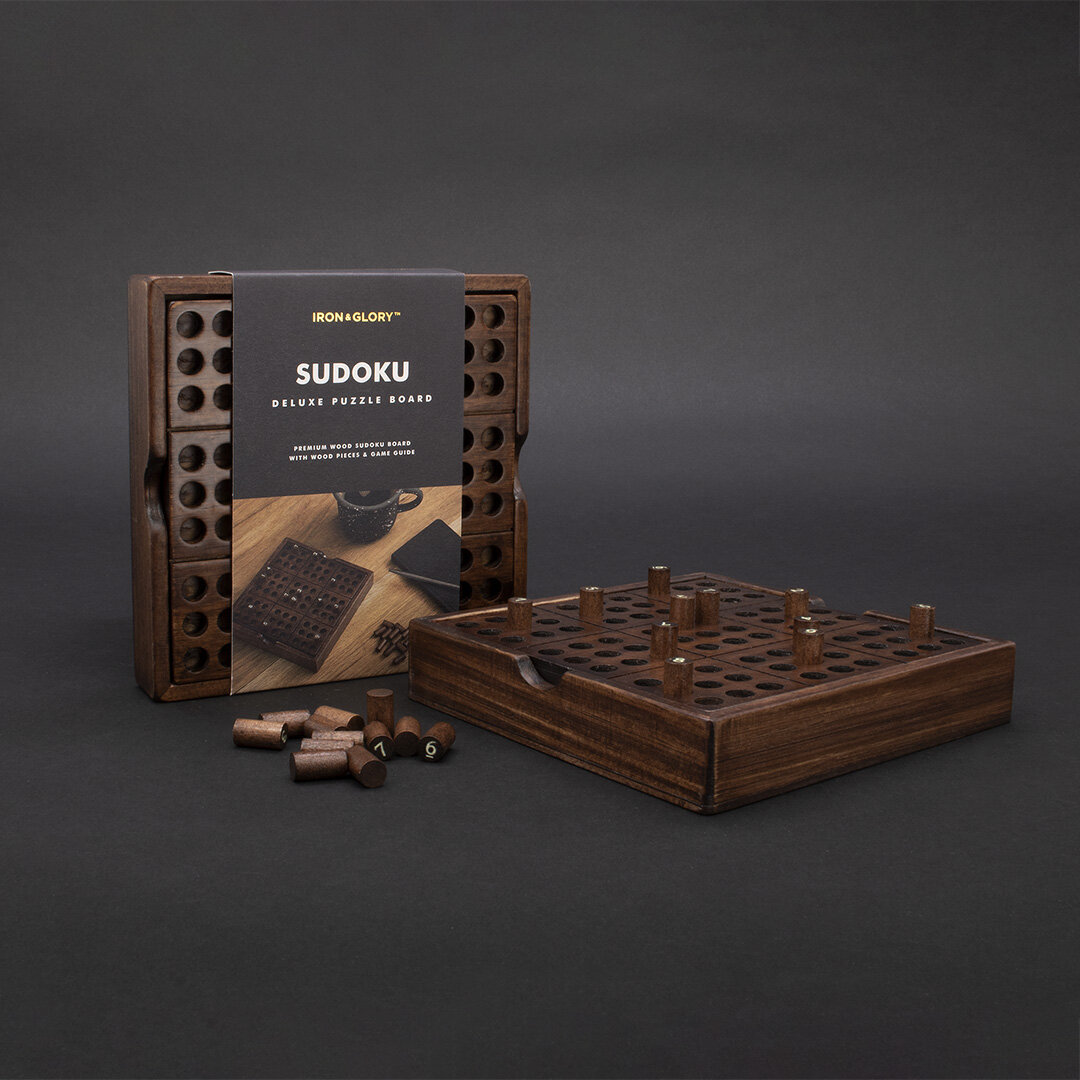 Sudoku
Iron & Glory wooden sudoku puzzle (Luckies)
Deluxe wooden sudoku board
Includes 81 numbered, wooden pegs
Game guide included with instructions, puzzles & solutions
Puzzles range from easy to advanced
All in one design, the storage box is the playing board.
This deluxe wooden board includes 81 numbered wooden pegs and comes with instructions on how to play, puzzles and solutions. Perfect for absolute beginners or experience players.
An idea by Luckies of London made by Suck UK
140 x 140 x 25mm | 0.2Kg
The designer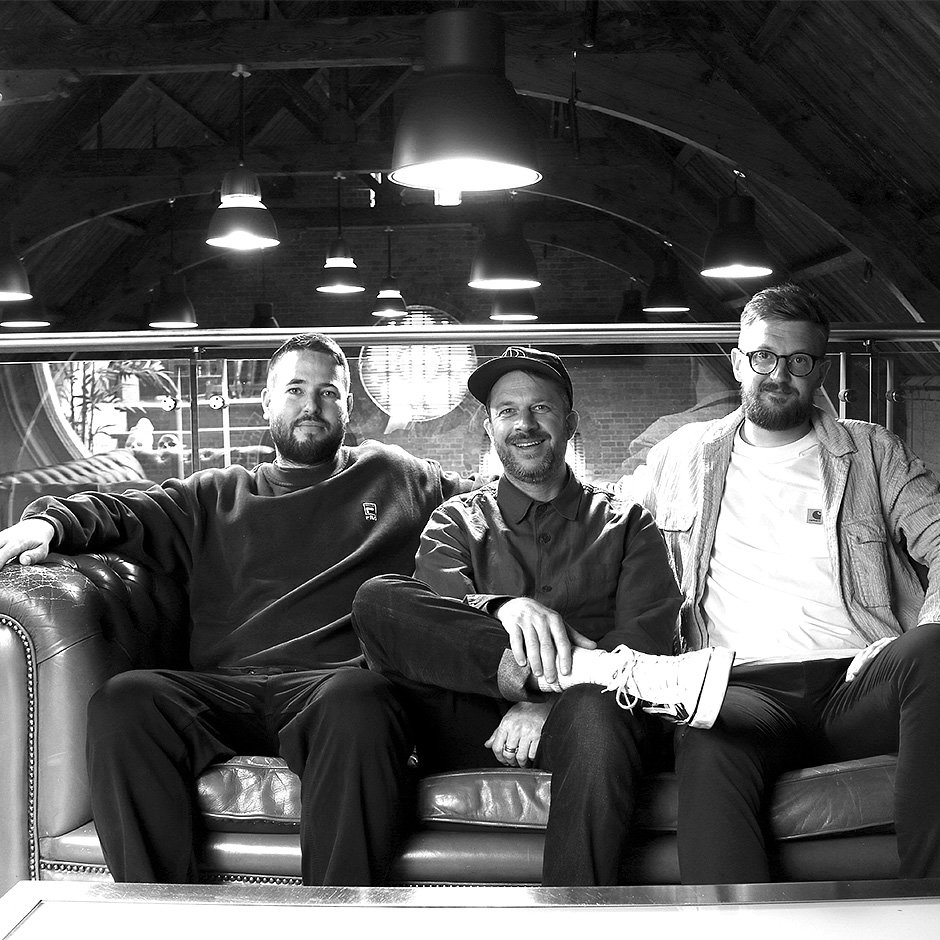 Luckies of London
Give someone an amazing gift, and you're telling them they mean something to you. That they're an important part of your life. That you care enough to bother finding something original that you know they'll love. And that puts a smile on their face. Finding that perfect gift feels amazing too. And that's what we're here for, to help you Give original.
www.luckies.co.uk