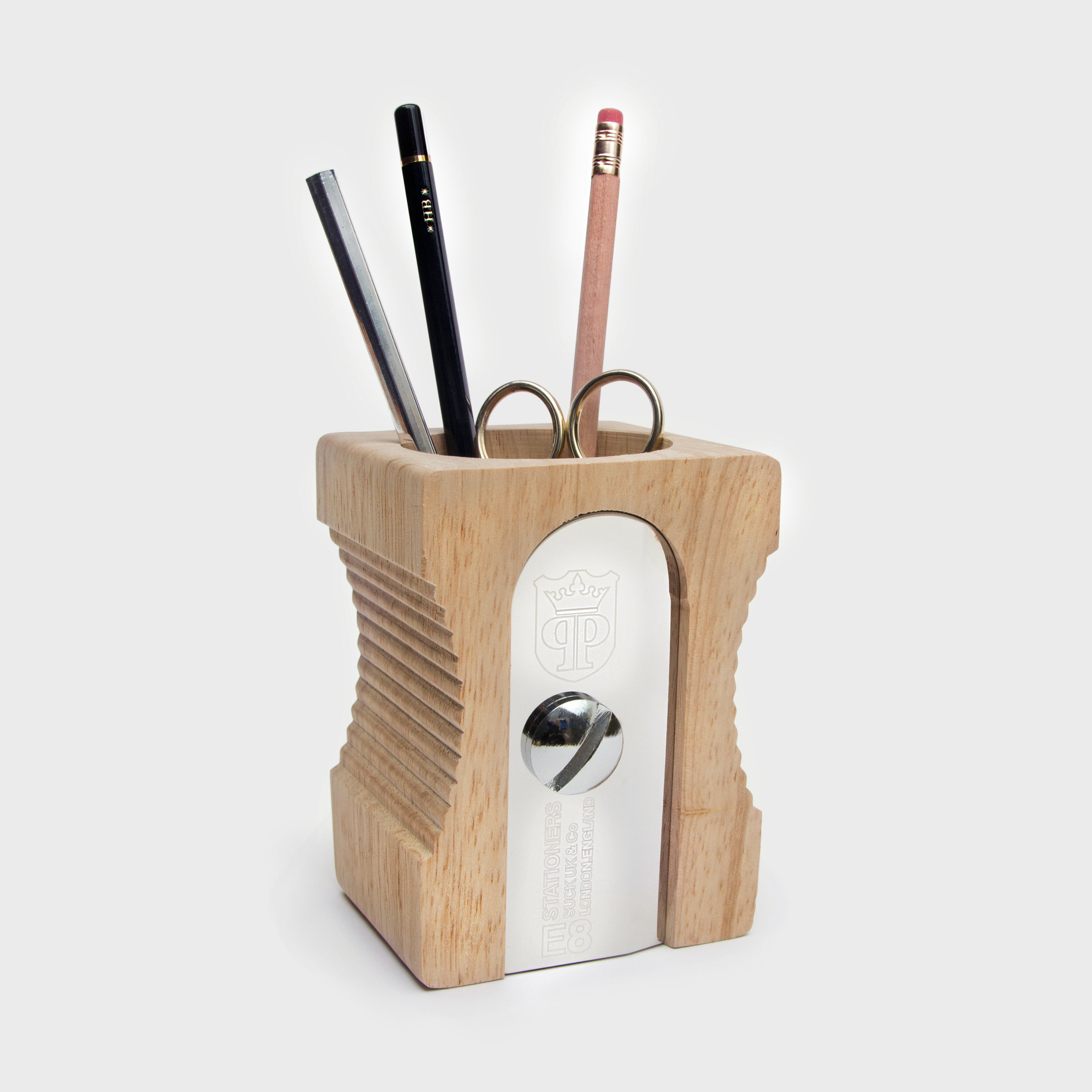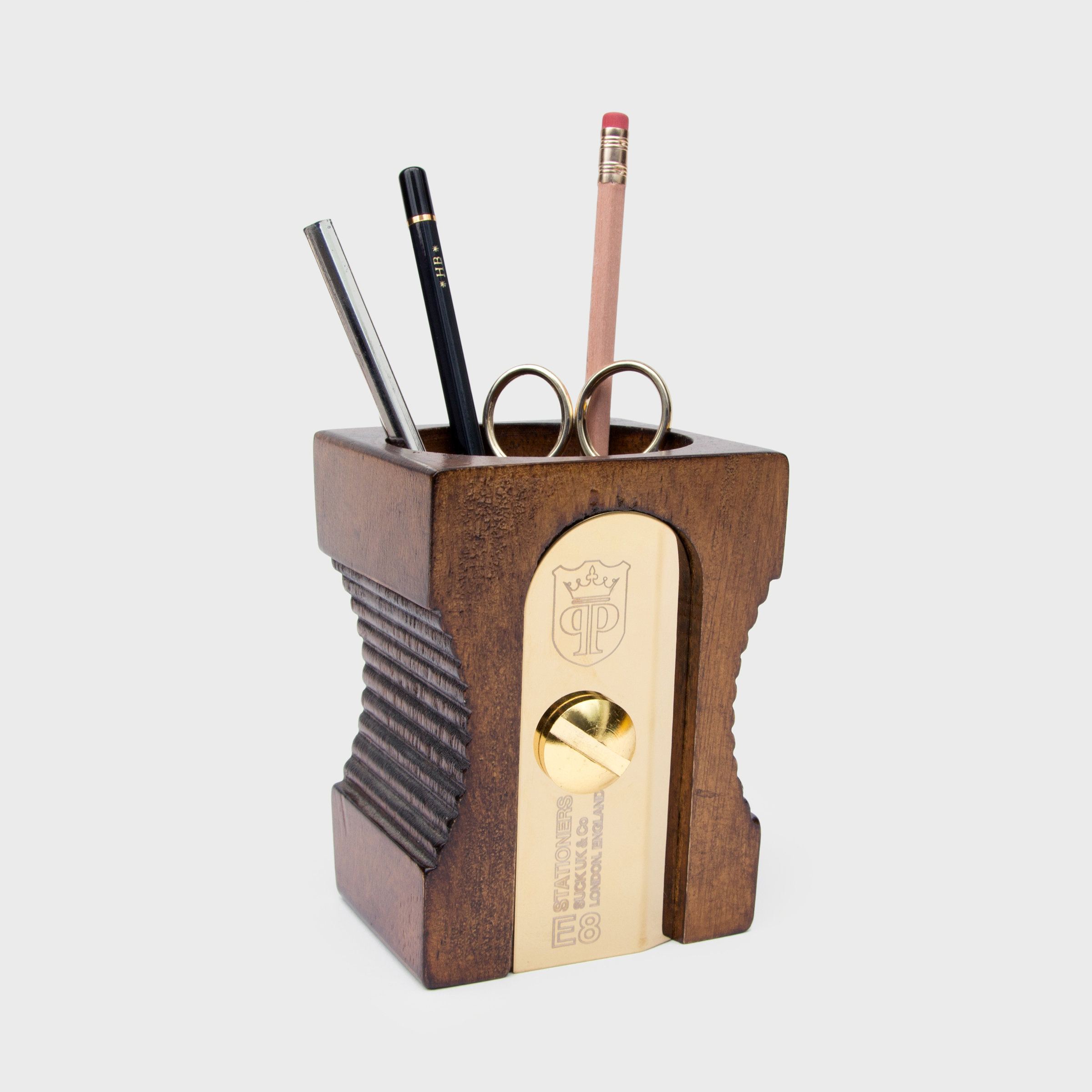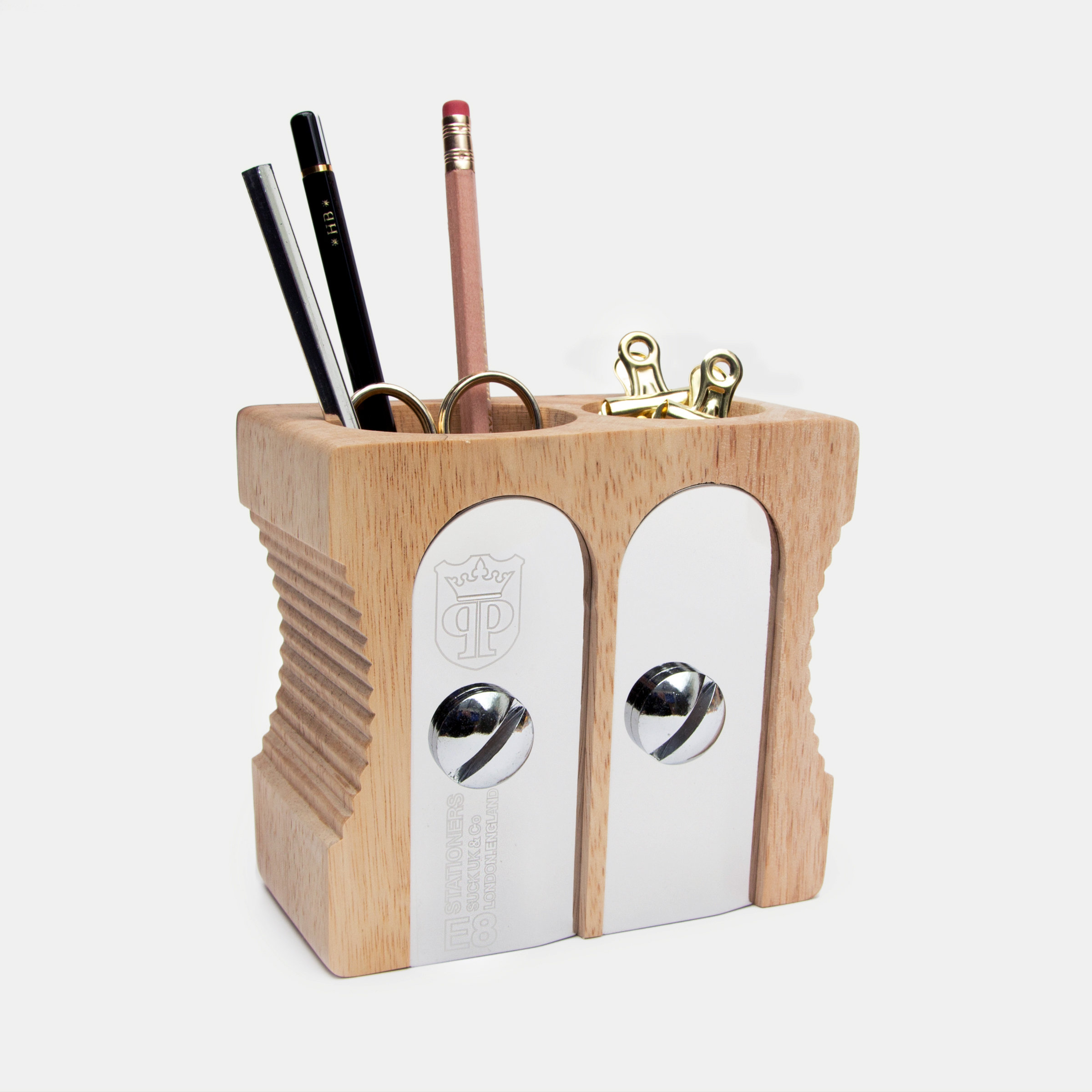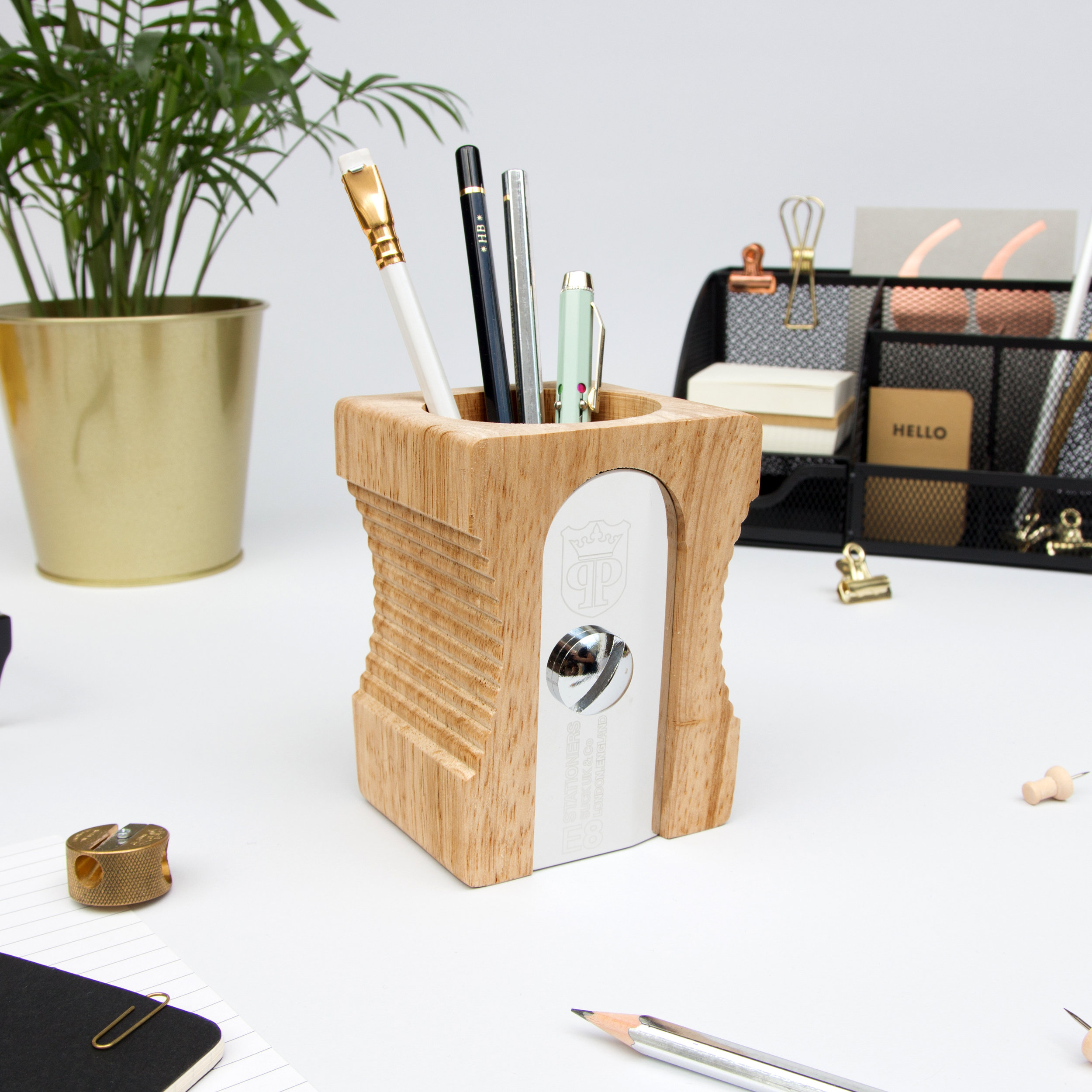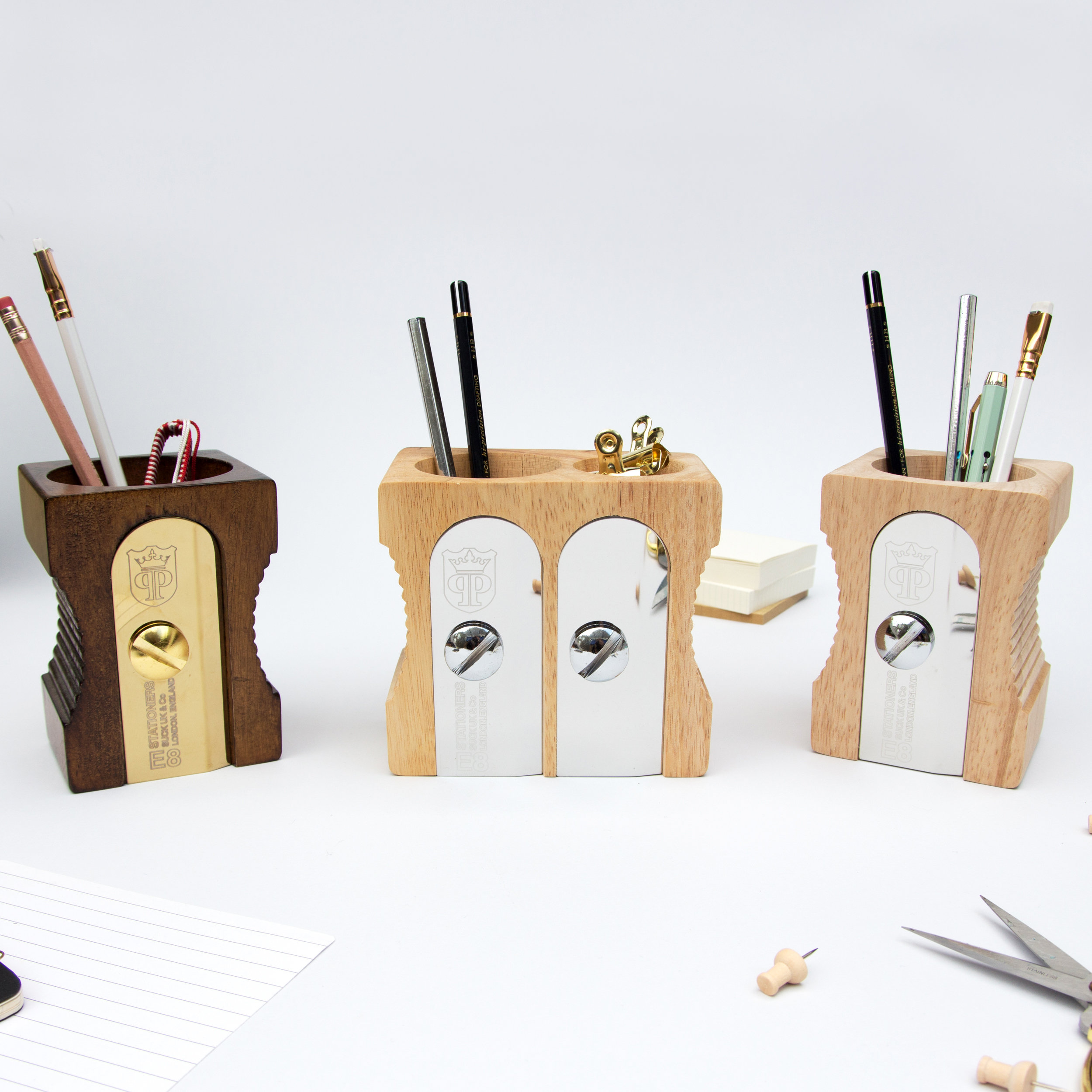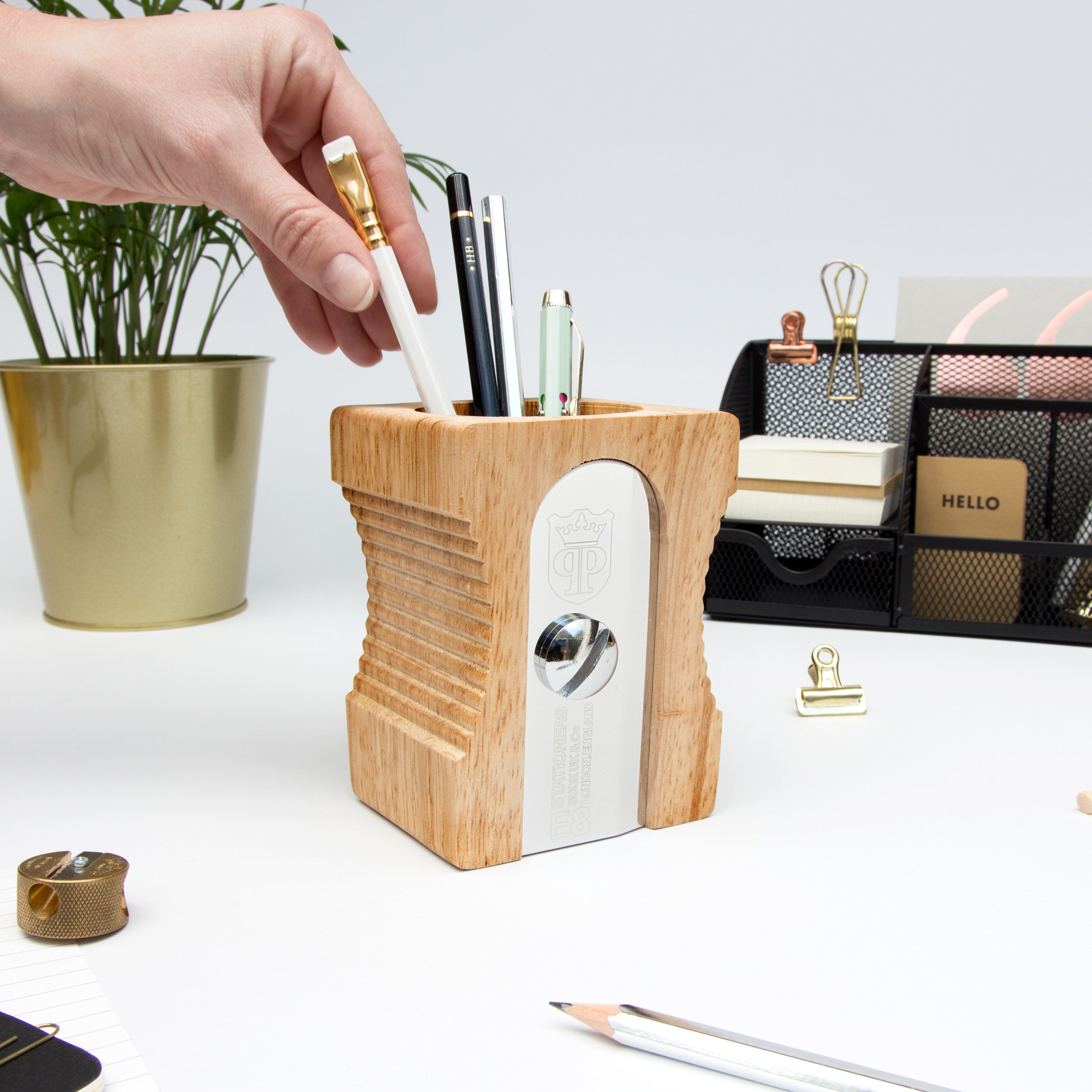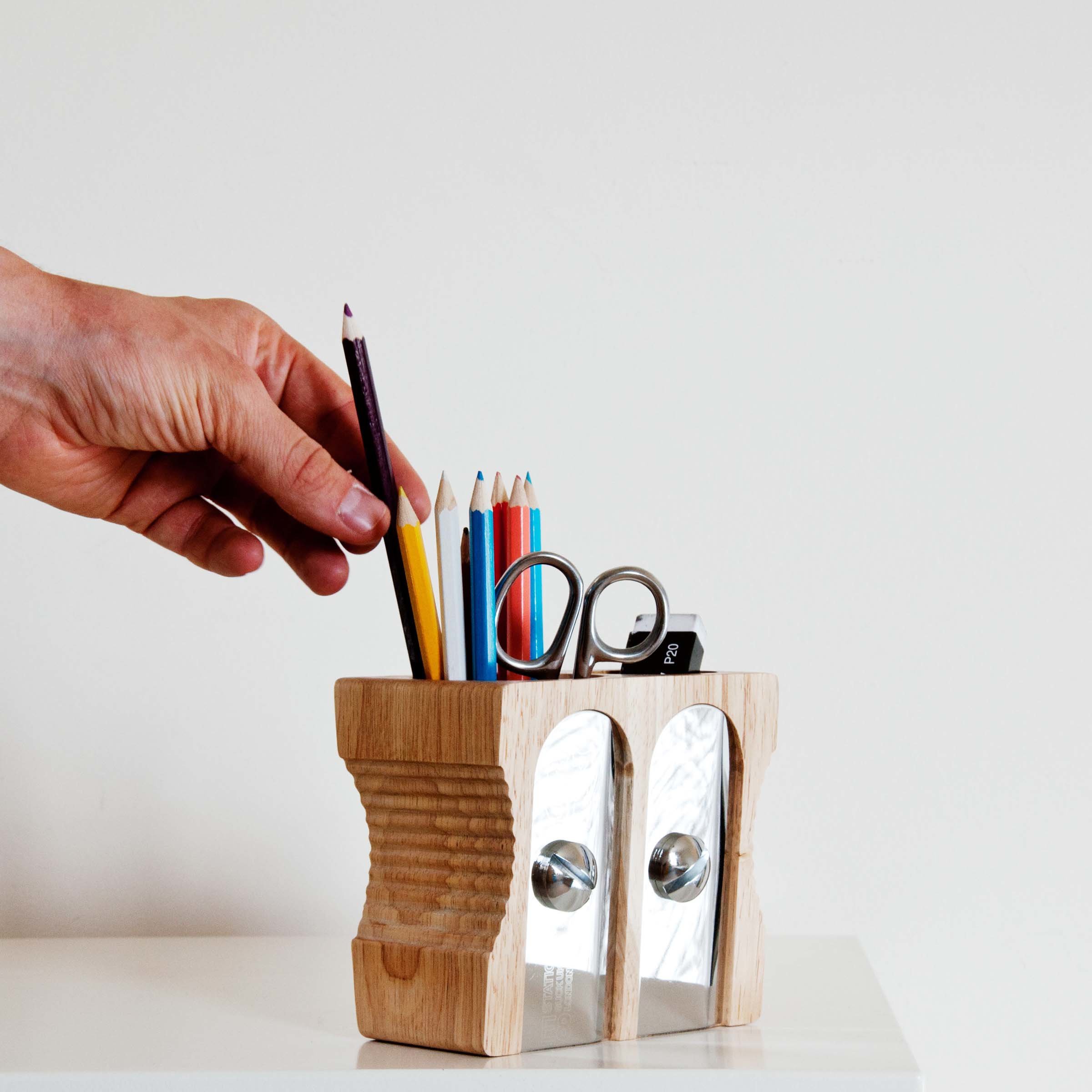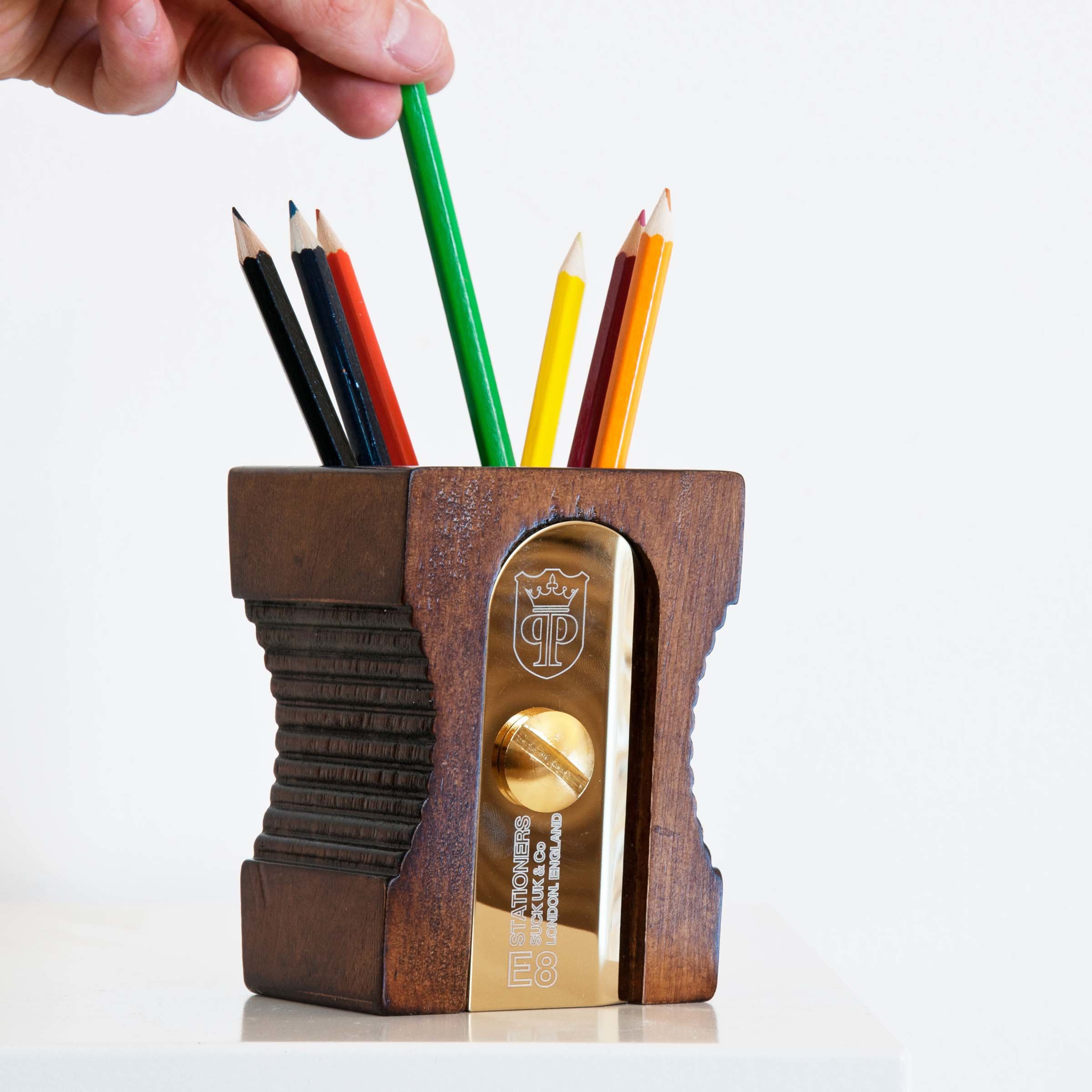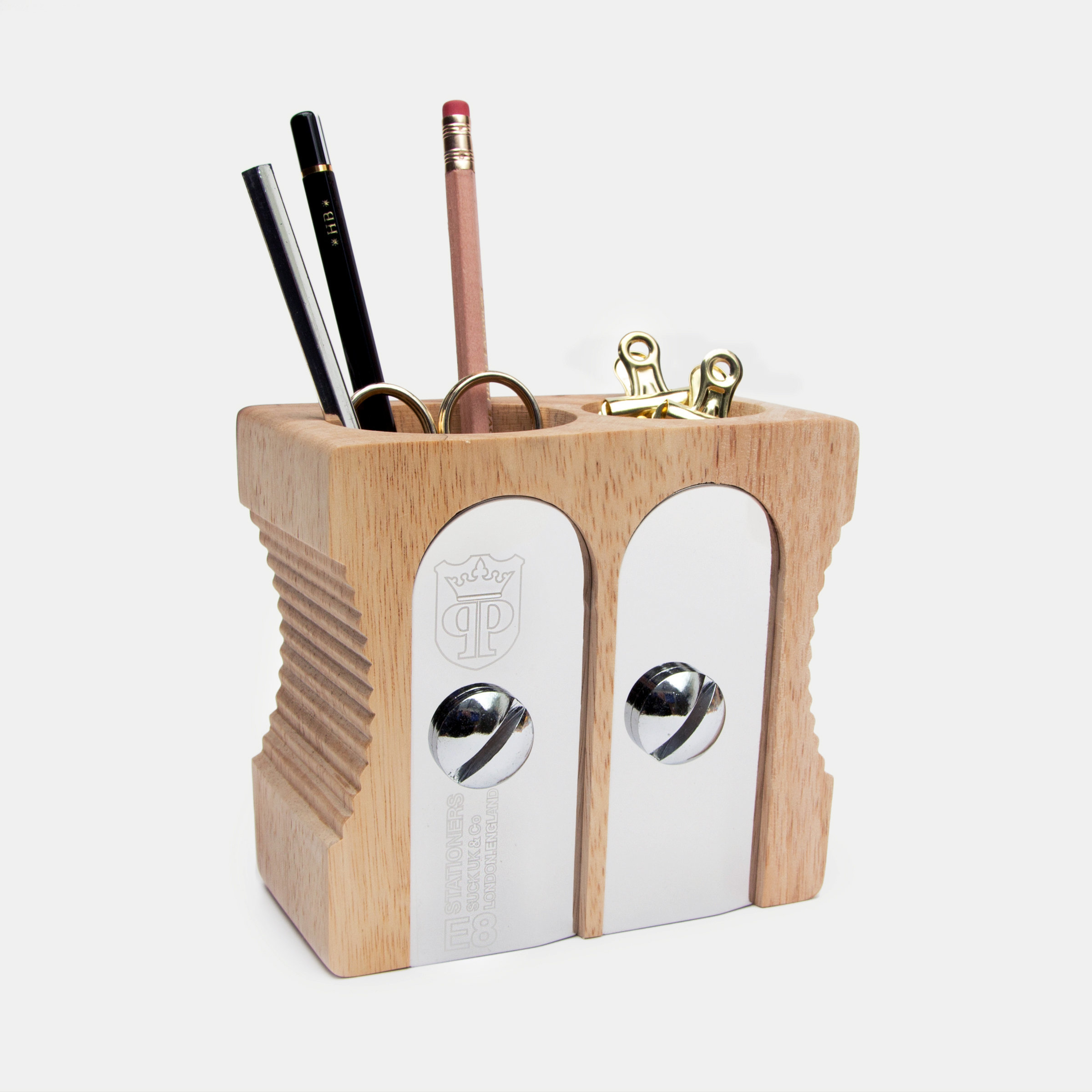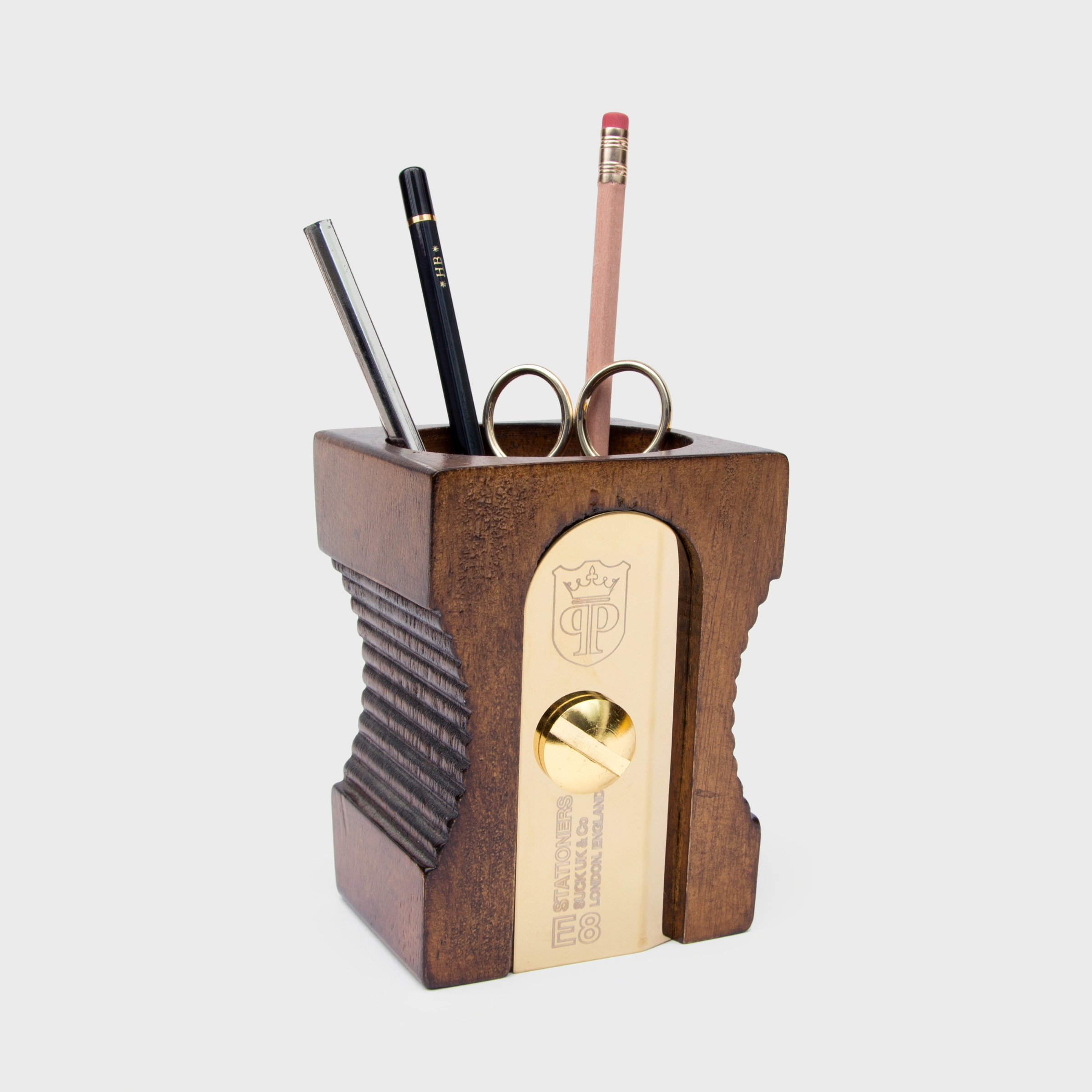 Sharpener Desk Tidy
Supersize pencil sharpener pen-pot.
Giant pencil sharpener desk tidy
Made from rubber wood and stainless steel
Available in dark, light and double
Look sharp! Hugely iconic and instantly recognisable, a design classic desk-tidy. This simple pencil-pot will keep your pencils, pens and desk top clutter looking sharper than the usual dull desk accessory.
An idea by j-me made by Suck UK
Light 85 x 120 x 85mm | 0.3Kg
Double 82 x 120 x 126mm | 0.6Kg
Dark 85 x 120 x 85mm | 0.3Kg

The designer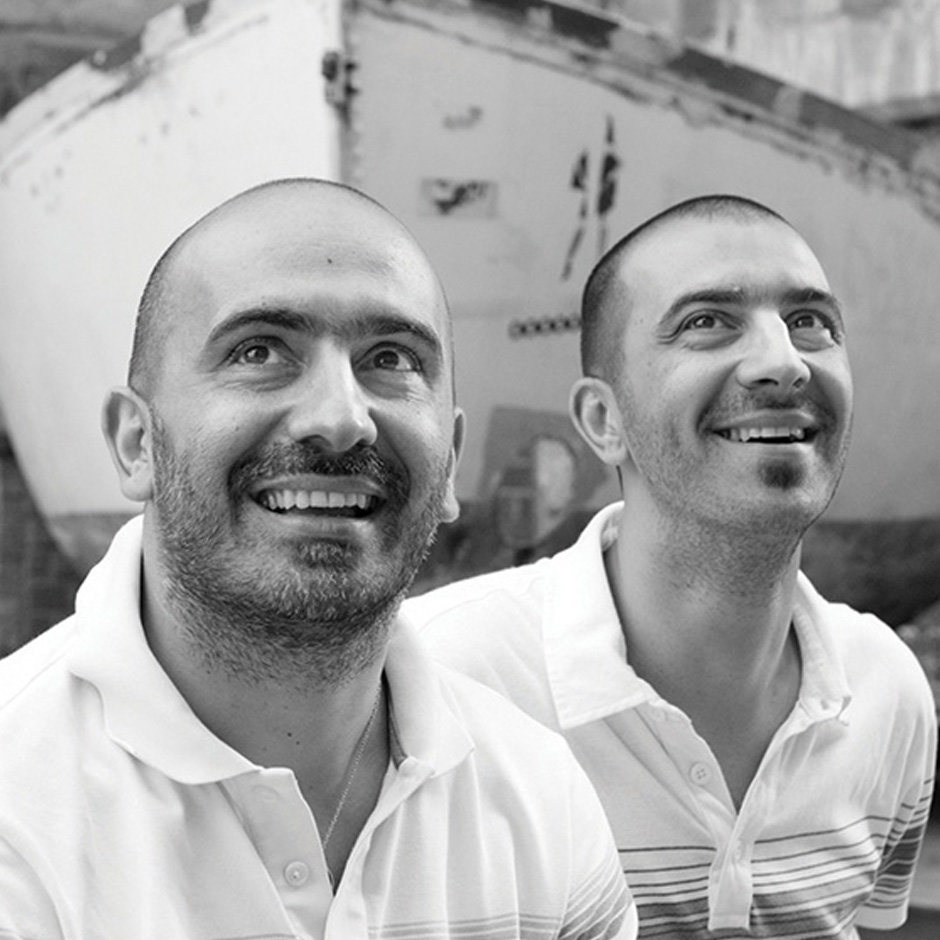 j-me
j-me is a global product design company, that has become known for producing original home products that have a sense of humour and a love of design. Located in the creative hub of london's oxo tower, j-me has a unique ethos that results in a range of functional products that are original and fun. j-me was founded by brothers Jamie and Mark in 2000 with a desire to create original and entertaining products for the design conscious home owner. With both Jamie & Mark's passion for design (they studied at Central Saint Martins - the world leading centre for art and design education) and entrepreneurial spirit, the brothers launched j-me original design, in their late twenties. With humble beginnings, they started the company whilst living together at their parents' home in North London. Their Mum's lounge was often transformed into a picking and packing operation. However, by 2007 j-me had not only won 2 coveted design awards, but had also successfully exported the brand globally and moved into a prestigious new design studio in the design capital of the world. j-me's core values are as clear now as when they first started out and are what make the products unique. All products are 100% original design, always with a twist of humour and focus on superior function and high quality.
www.j-me.com