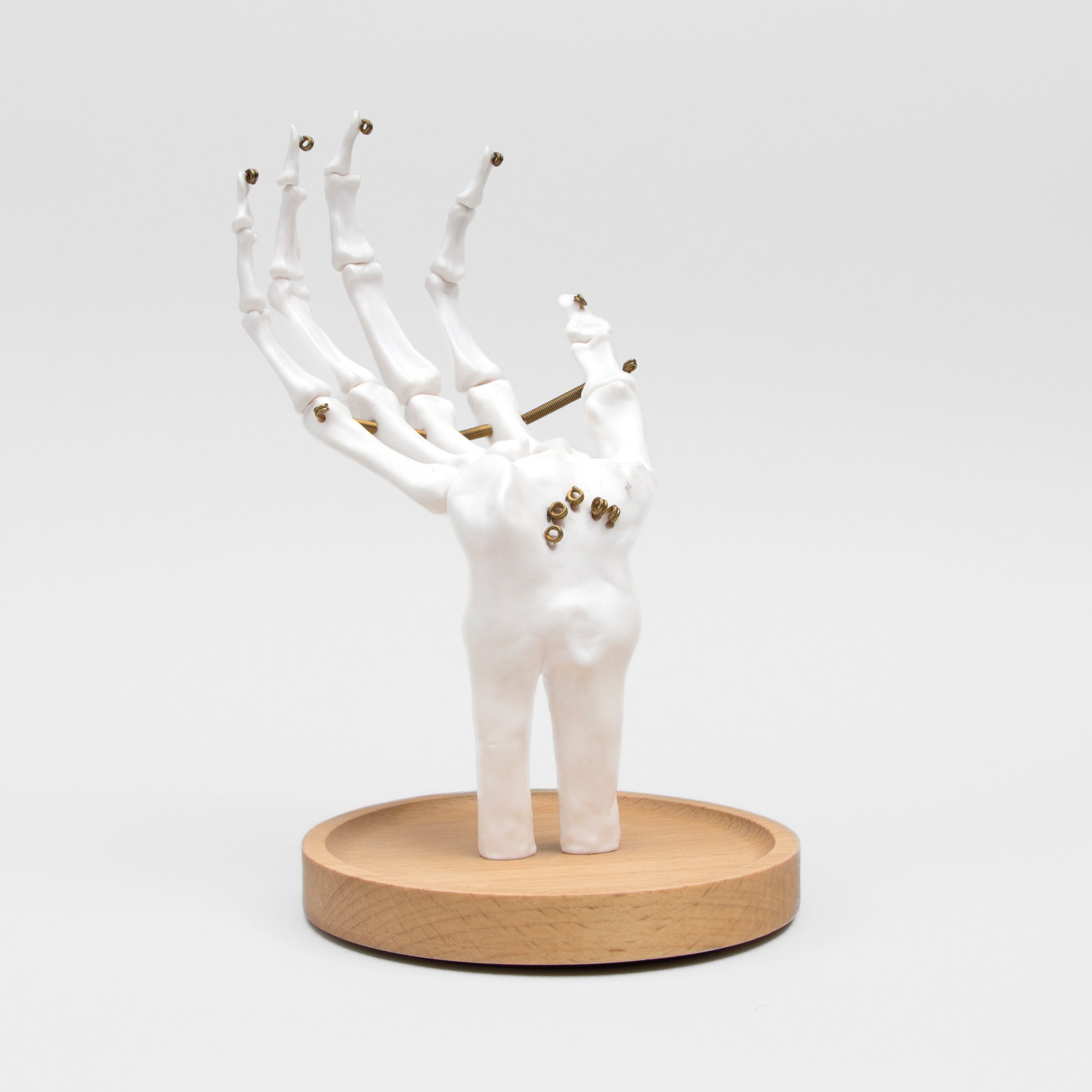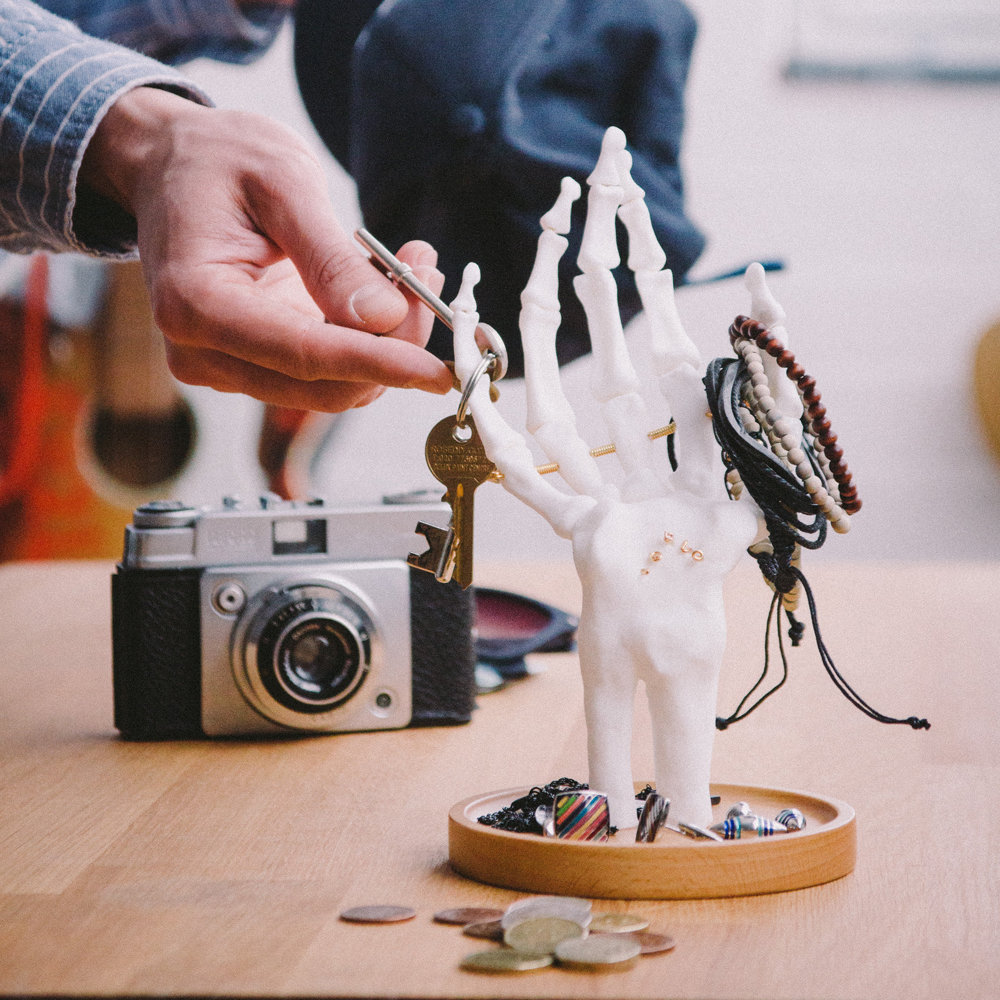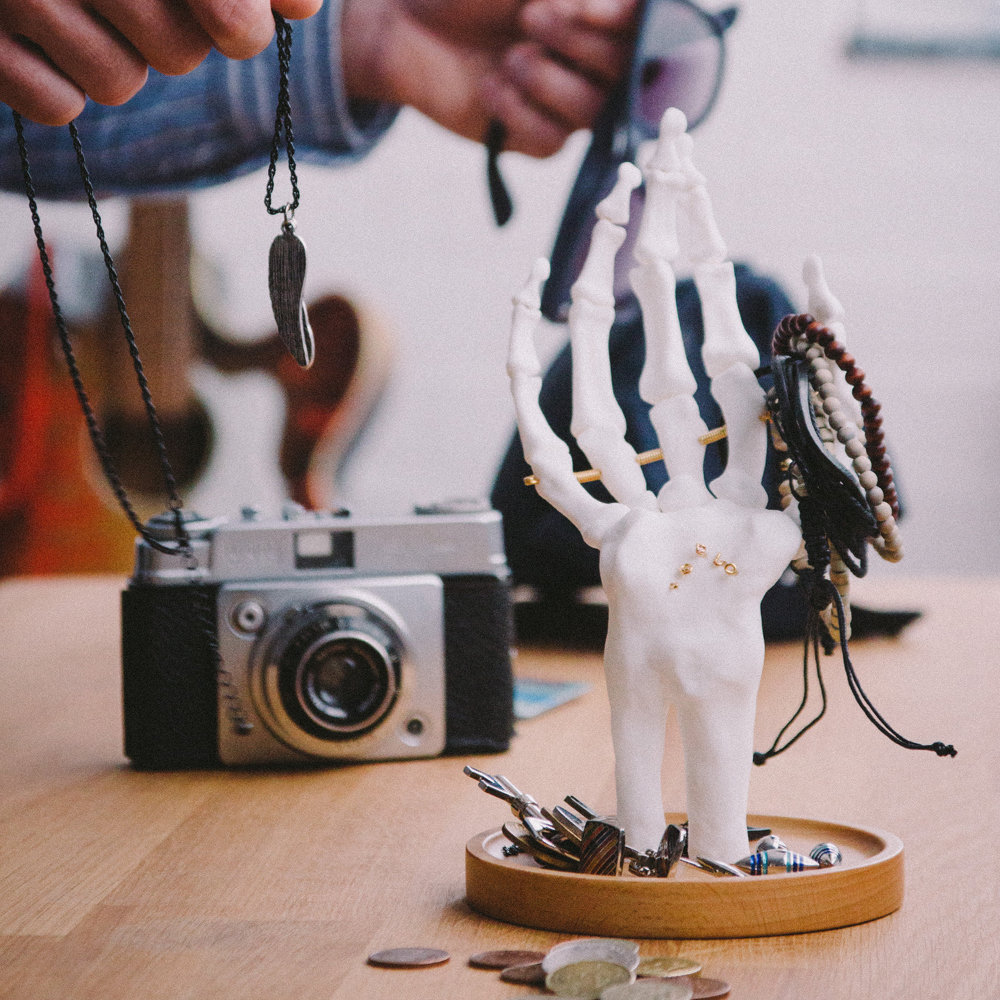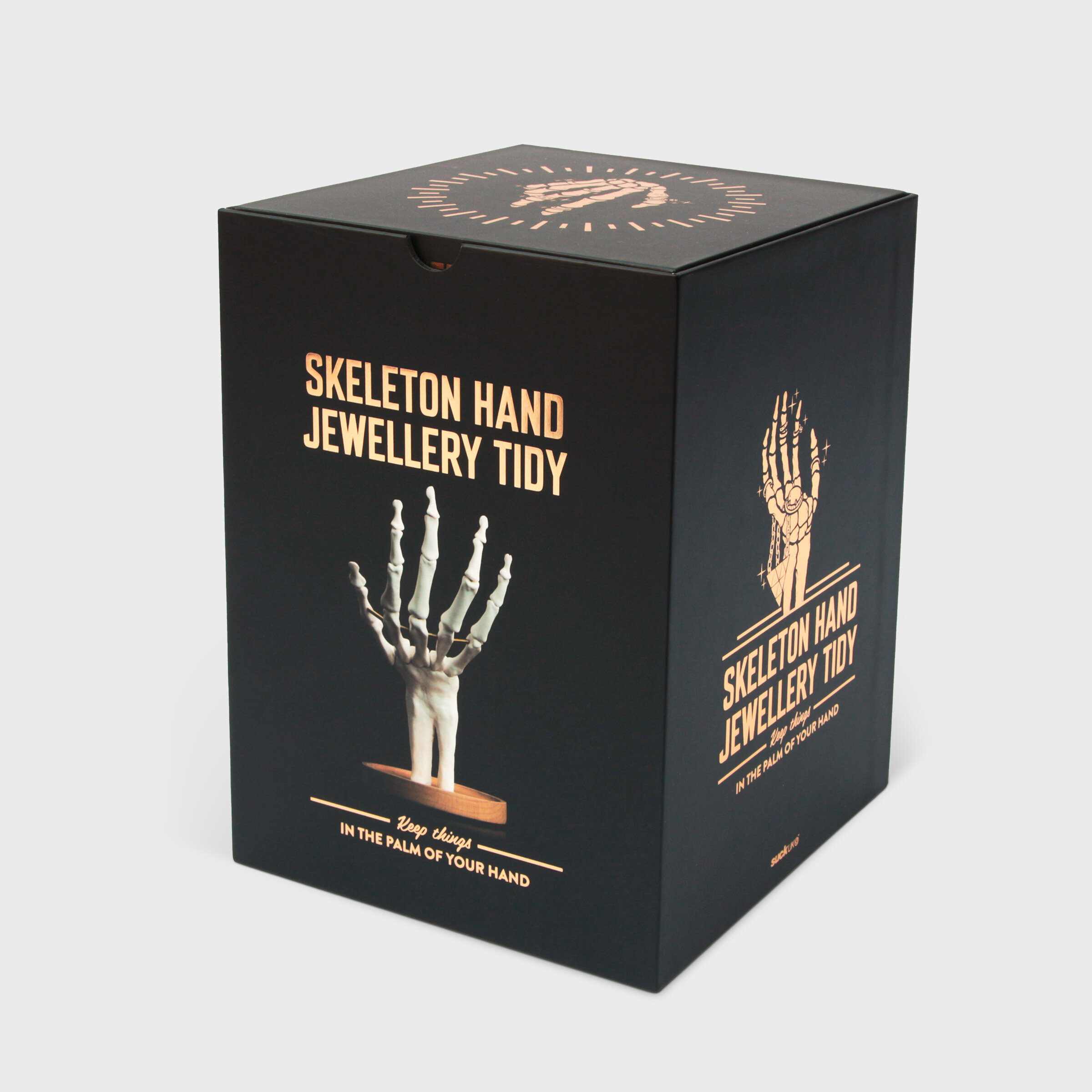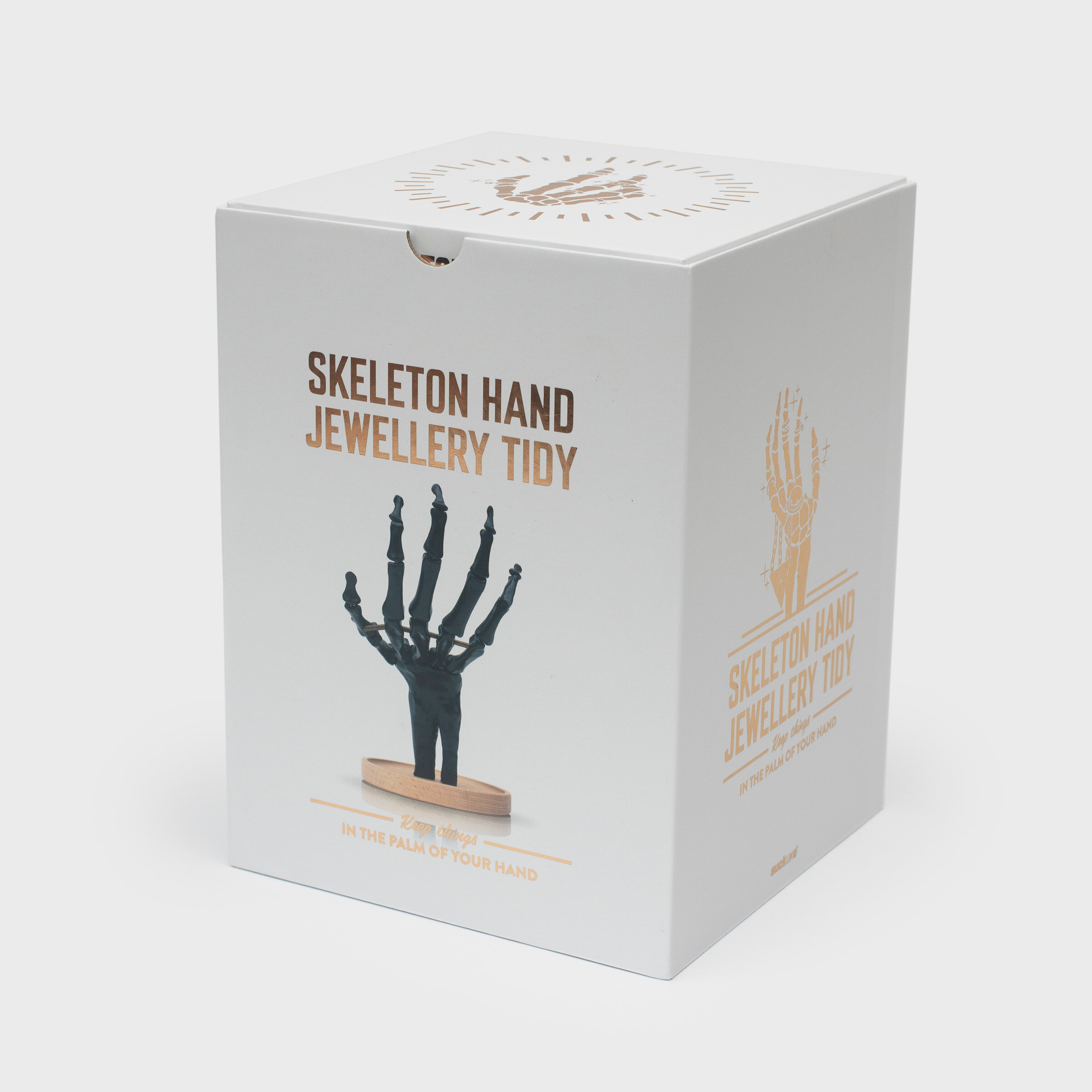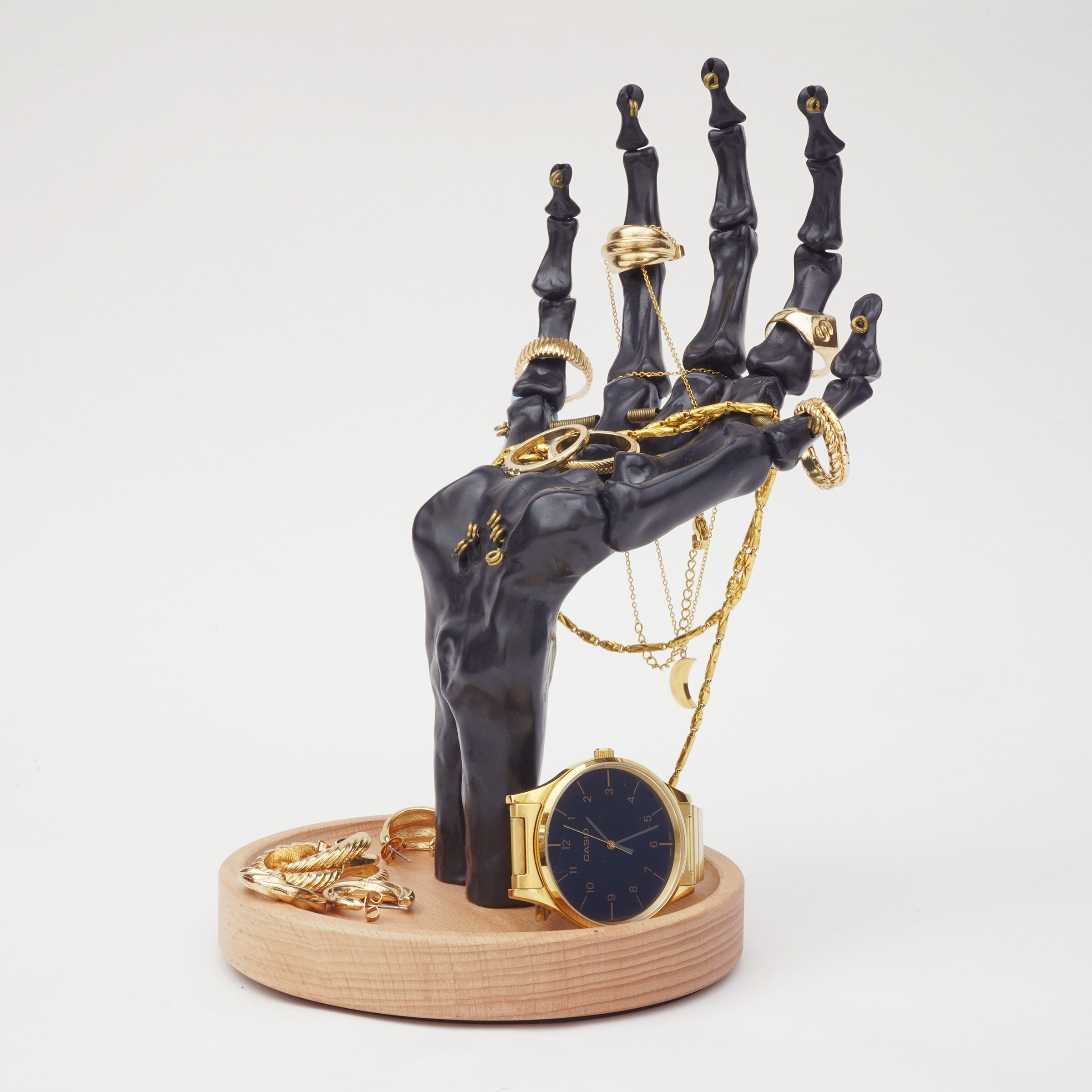 Skeleton Jewellery Tidy
Keep things in the palm of your hand.
Skeleton hand organiser and jewellery tidy.
For displaying rings, bracelets and necklaces.
Movable, metal joints with gold plated steel wire.
Solid beech wood base for your little bits.
Premium gift packaging with gold details.
Need a helping-hand holding all your jewellery? Skeleton Hand will keep all your rings and bangles organised neatly. Too many trinkets to wear all at once? Display them tidily on these bony fingers. The metal joints move independently so you can pose the hand to best show off your treasures. And if you have even more jewellery than Mr T, the wooden base is a tray that will look after your overspill. A great gift for your vampire friends.
An idea by Andy Mason made by Suck UK
120 x 210 x 120mm | 0.1Kg
The designer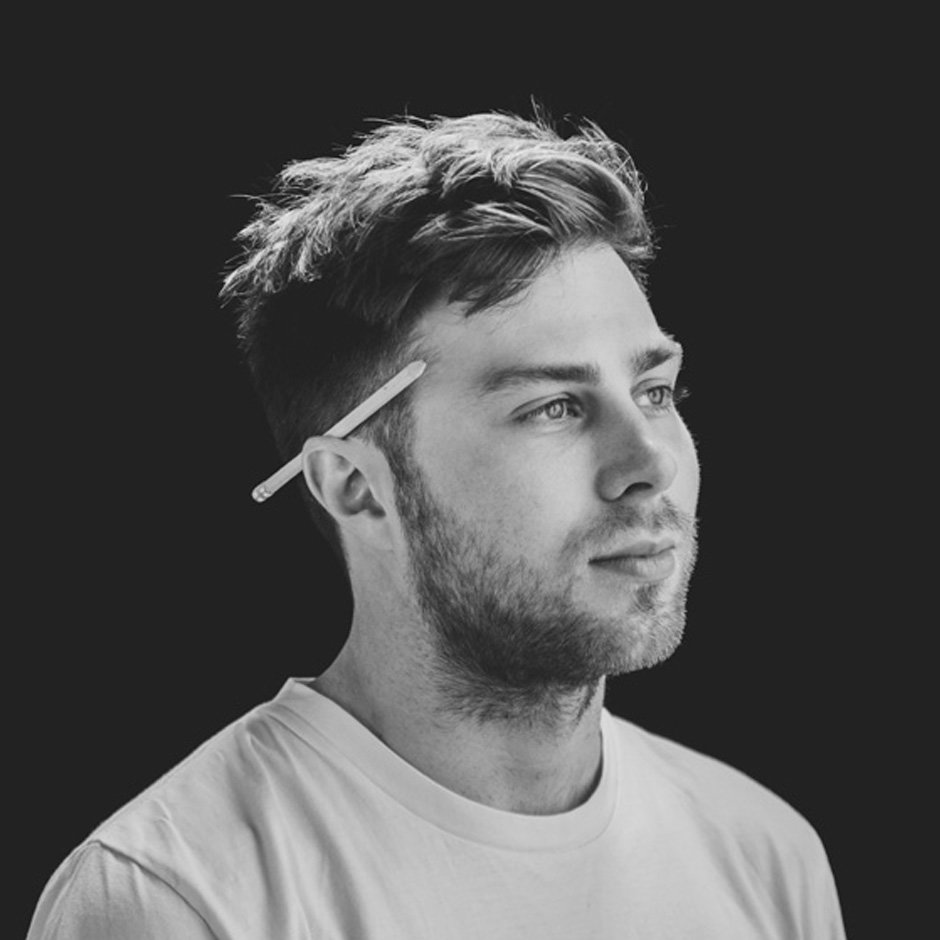 Andy Mason
Andy is a product designer born and raised in the UK, earning a degree in Industrial Design from Brunel University in 2014. After interning at Suck UK for a year he went onto a full-time position, moved to London and kept creating awesome designs for another 4 wonderful years. Andy has since gone on to work at Joseph Joseph designing innovative kitchenware products sold all over the world. Apart from design he loves bikes, beer, space and pizza.
www.andymasondesign.co.uk