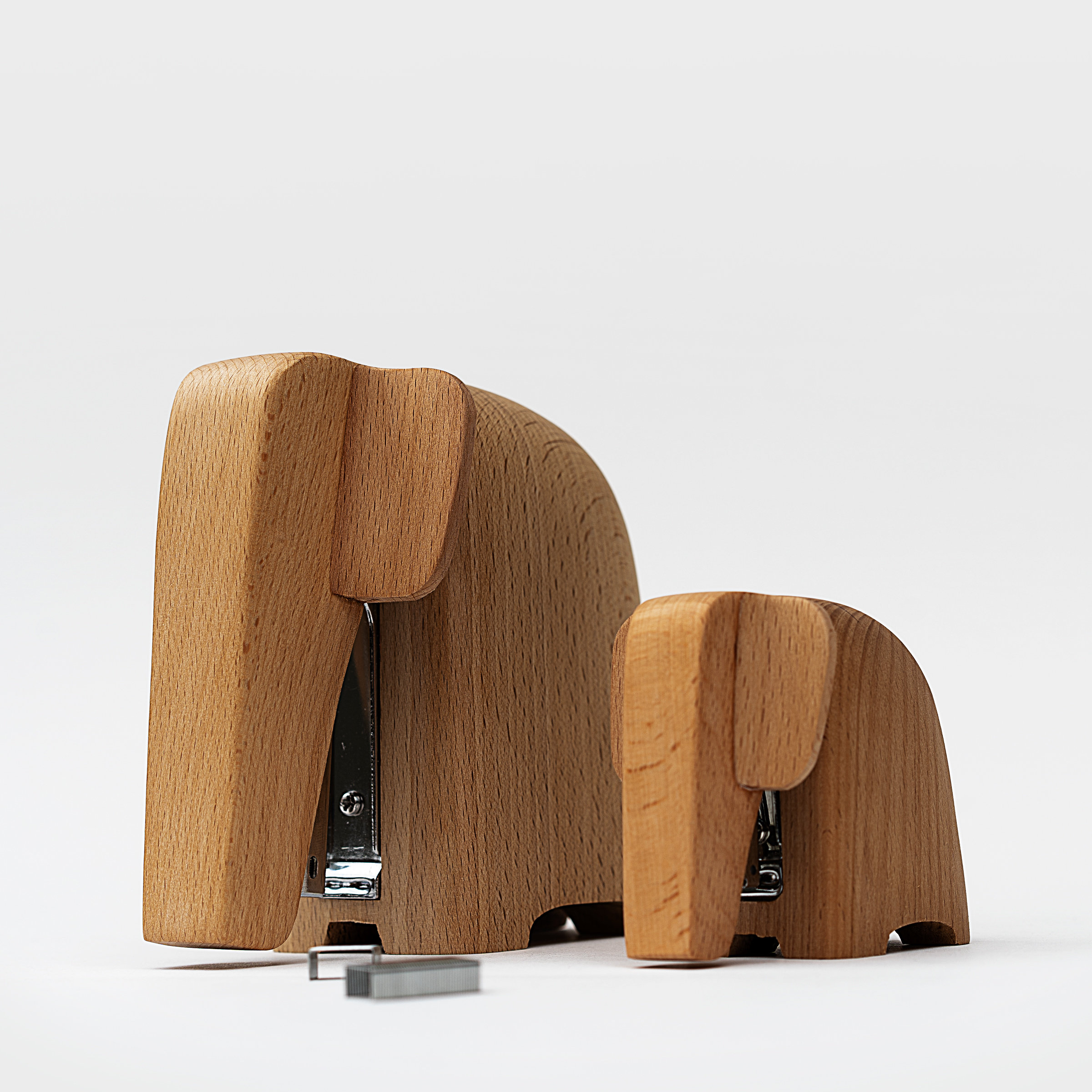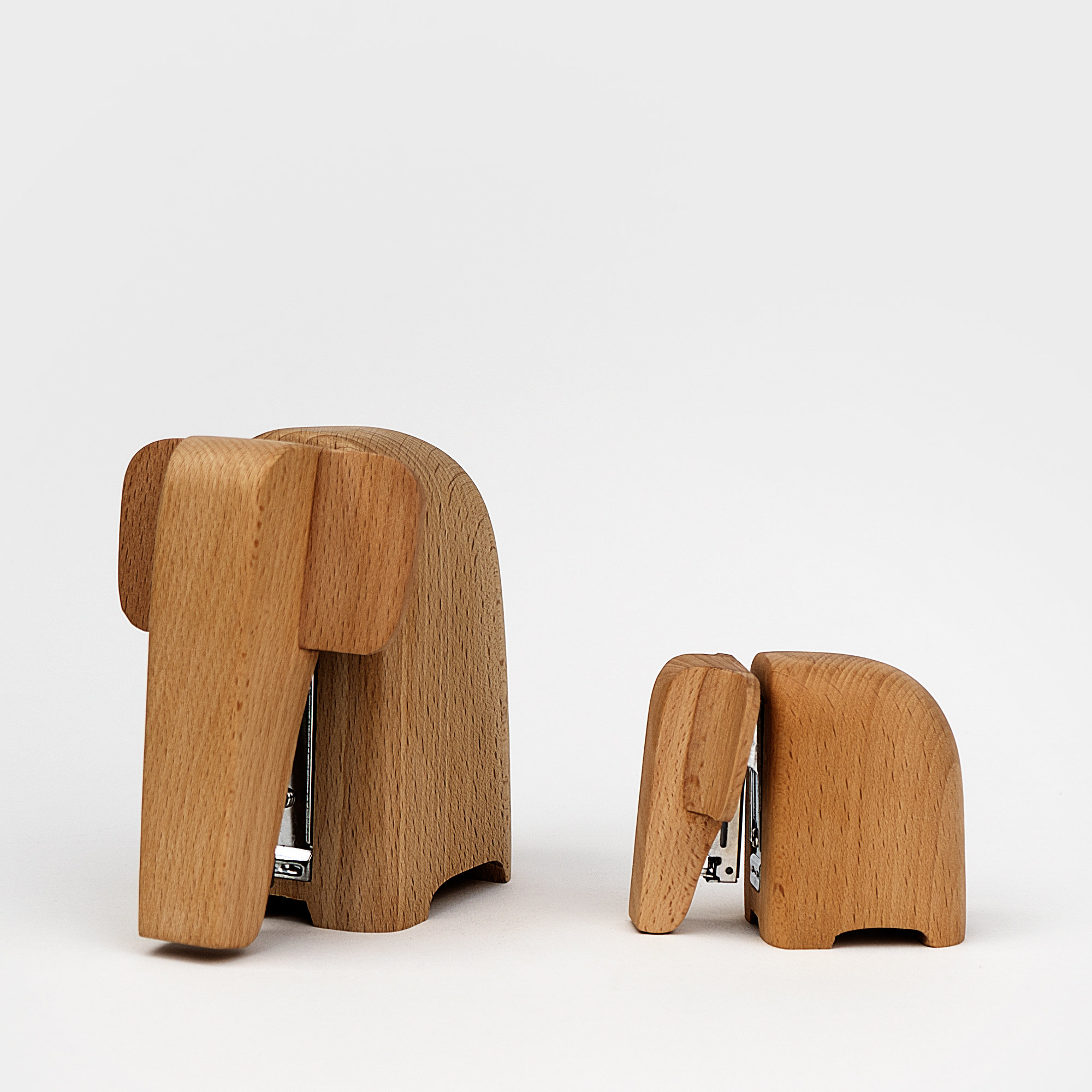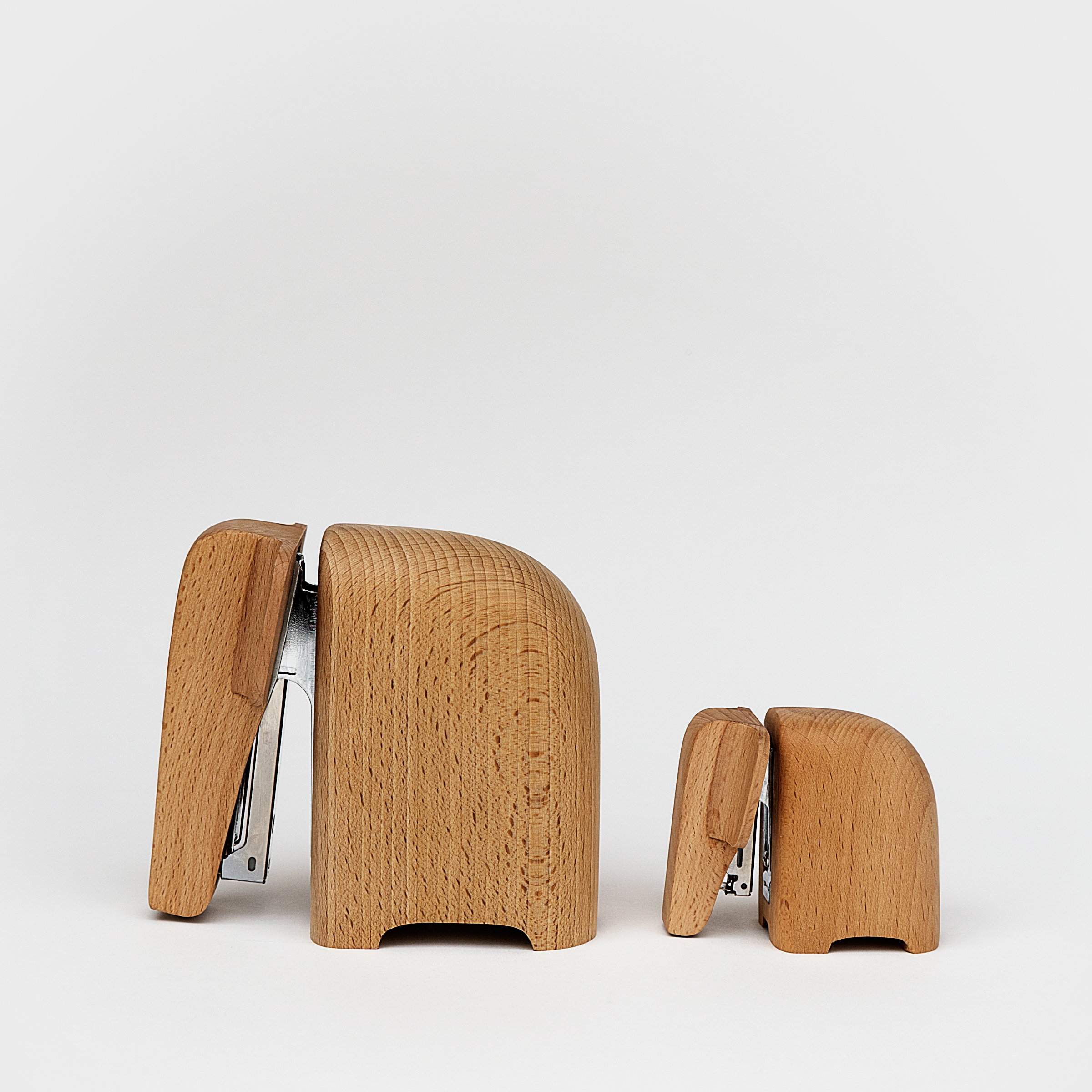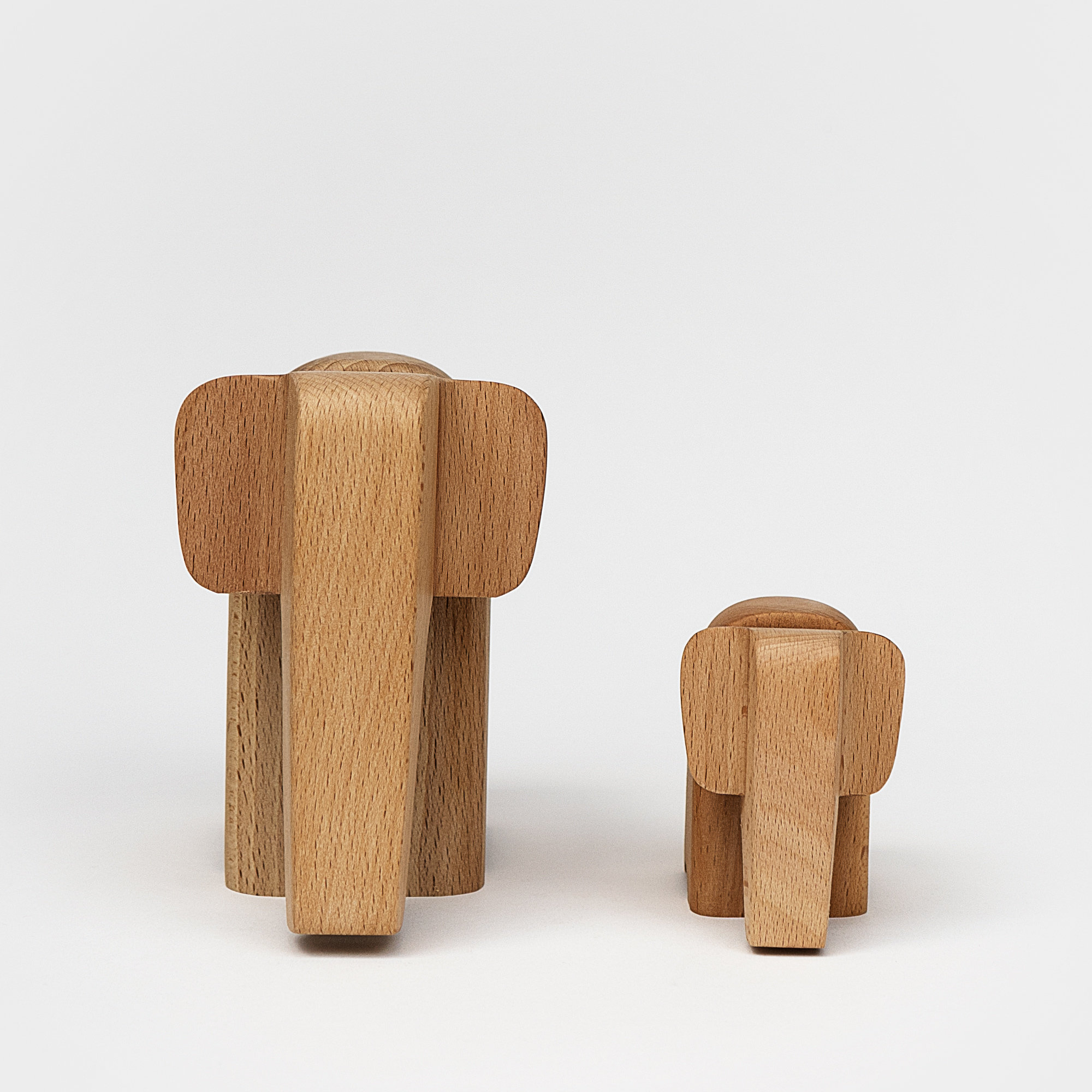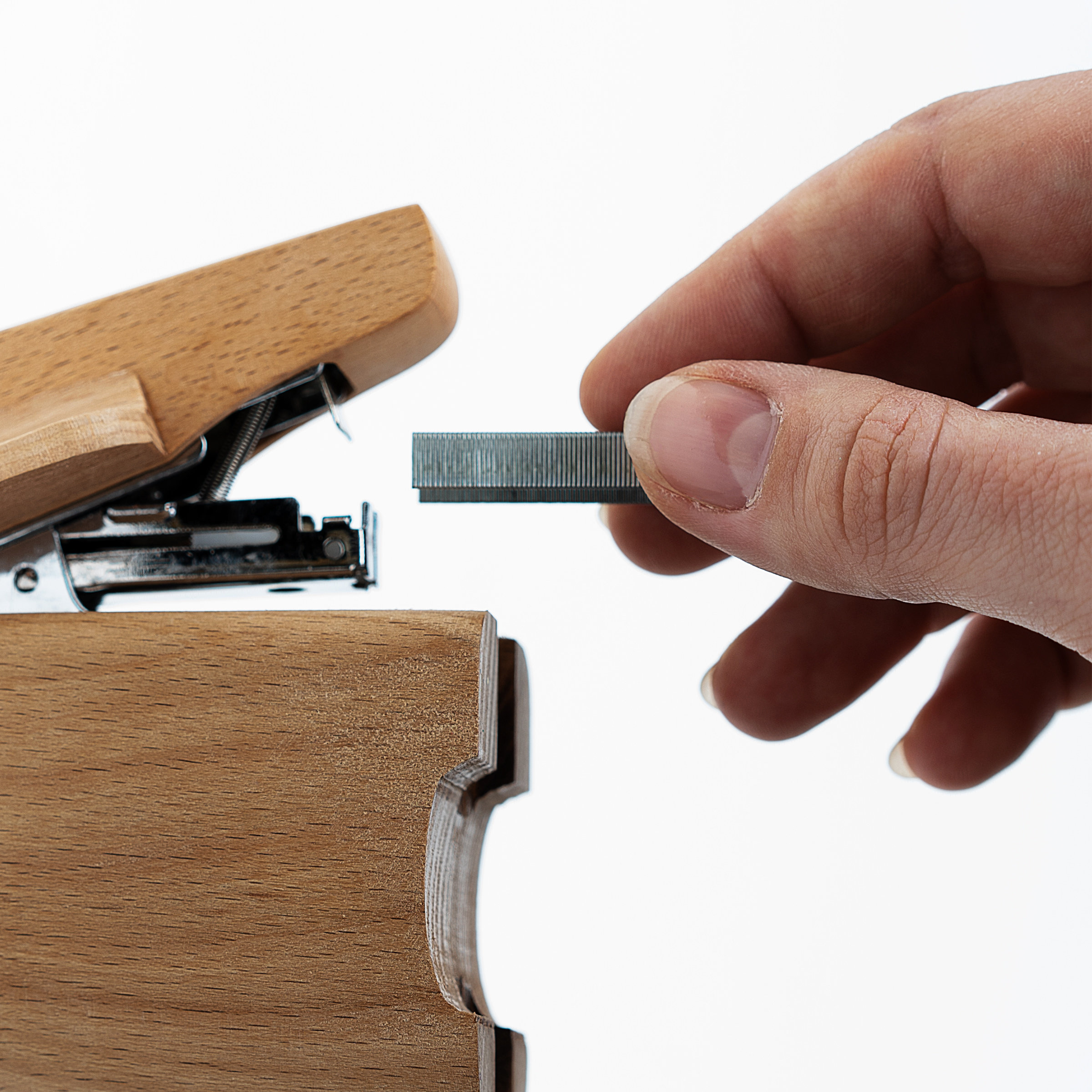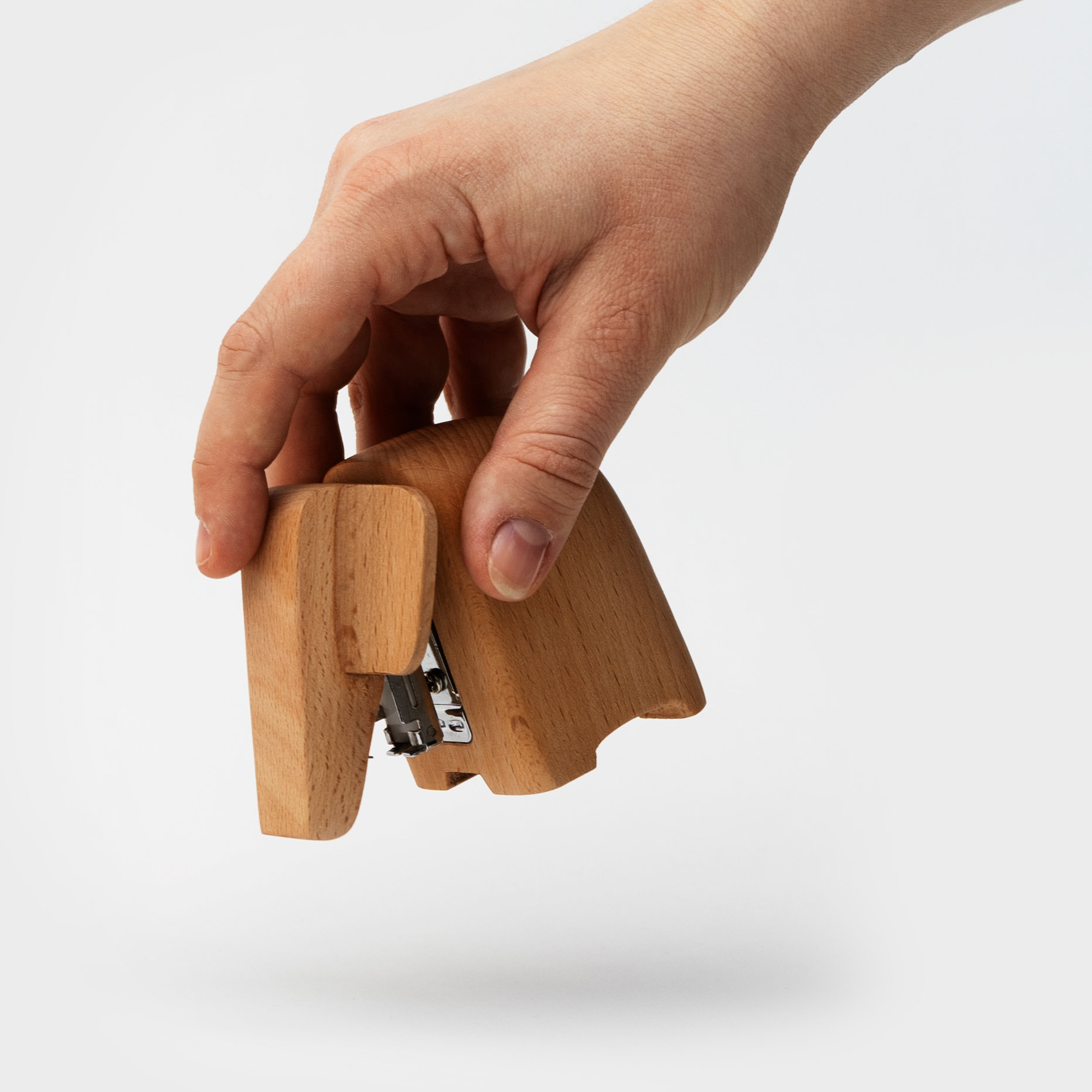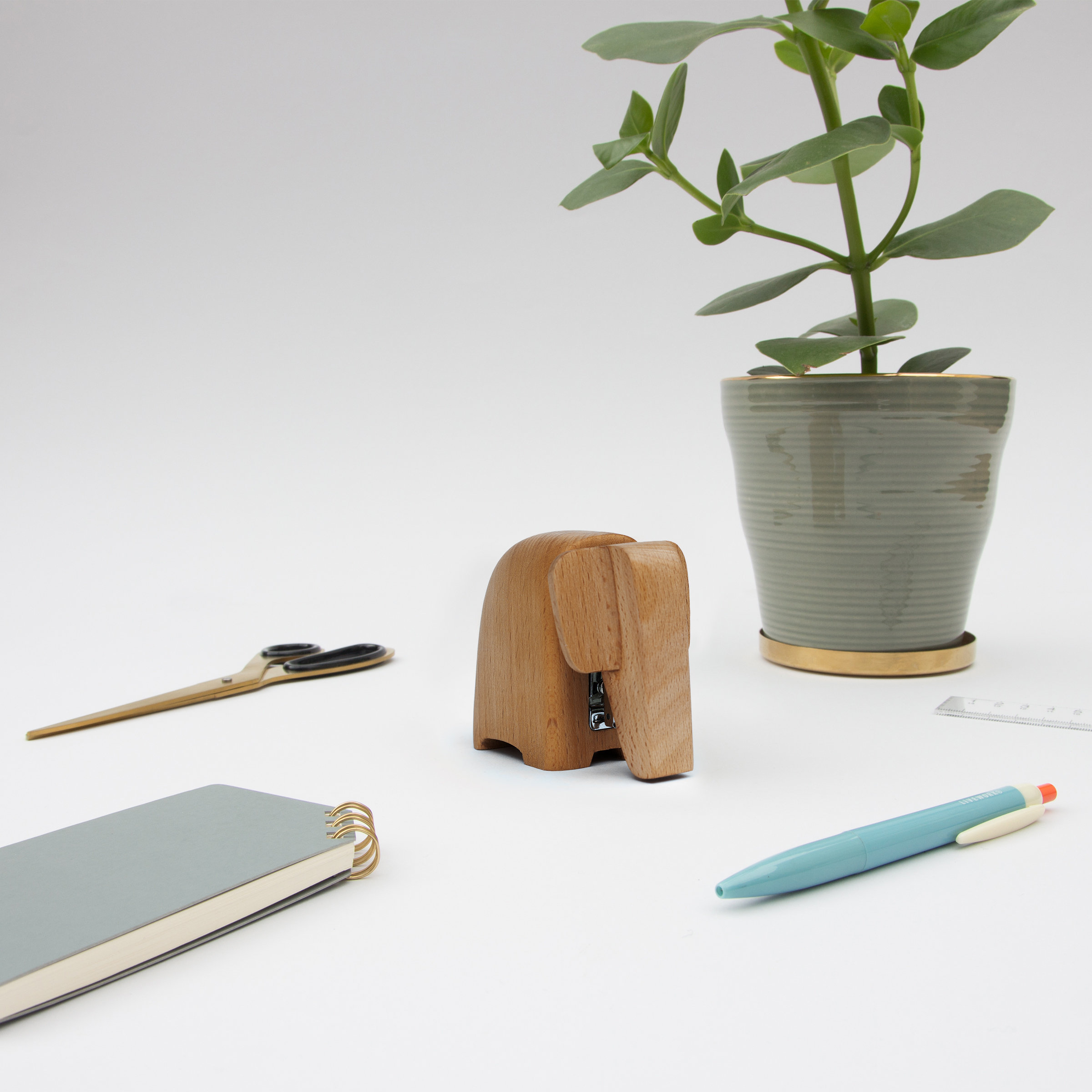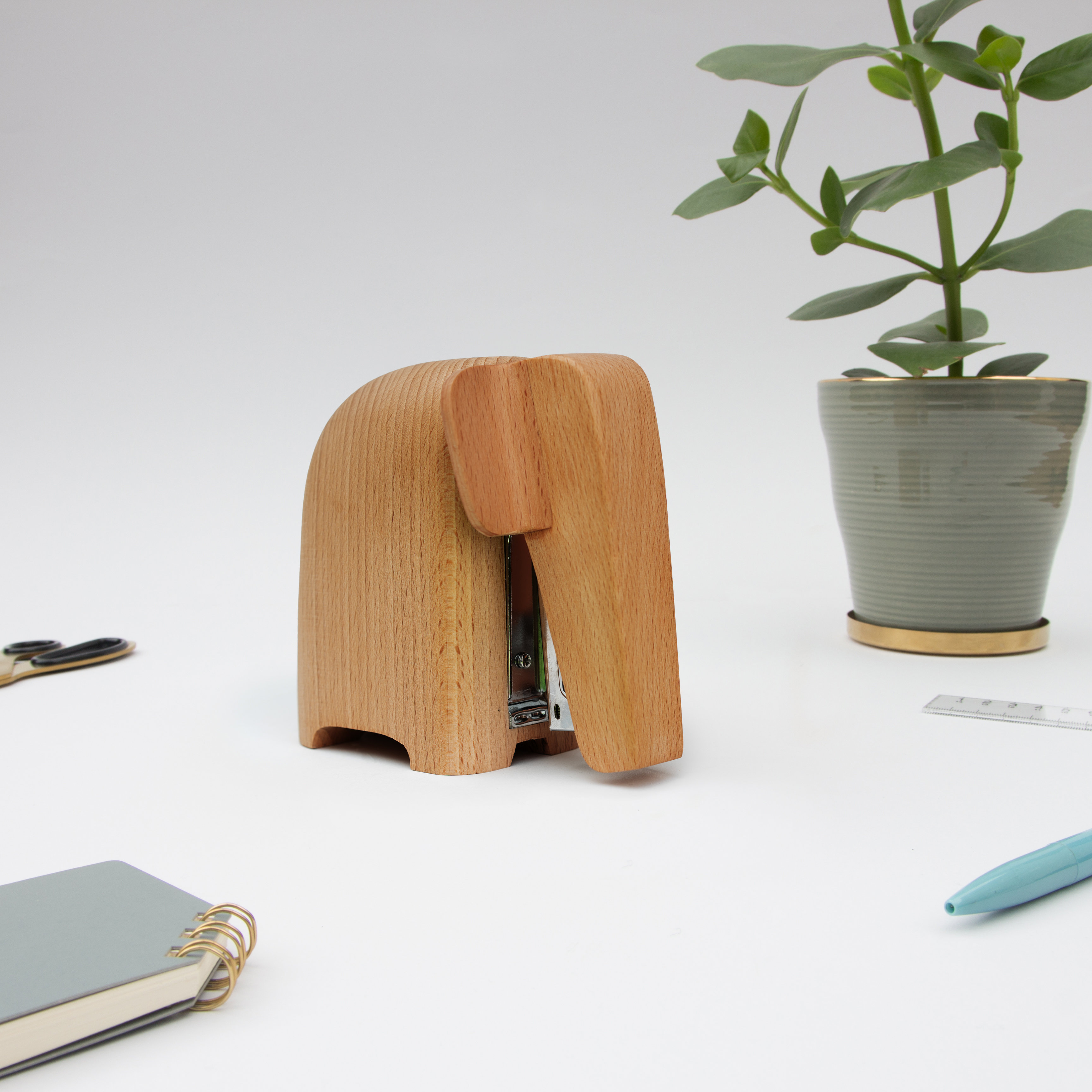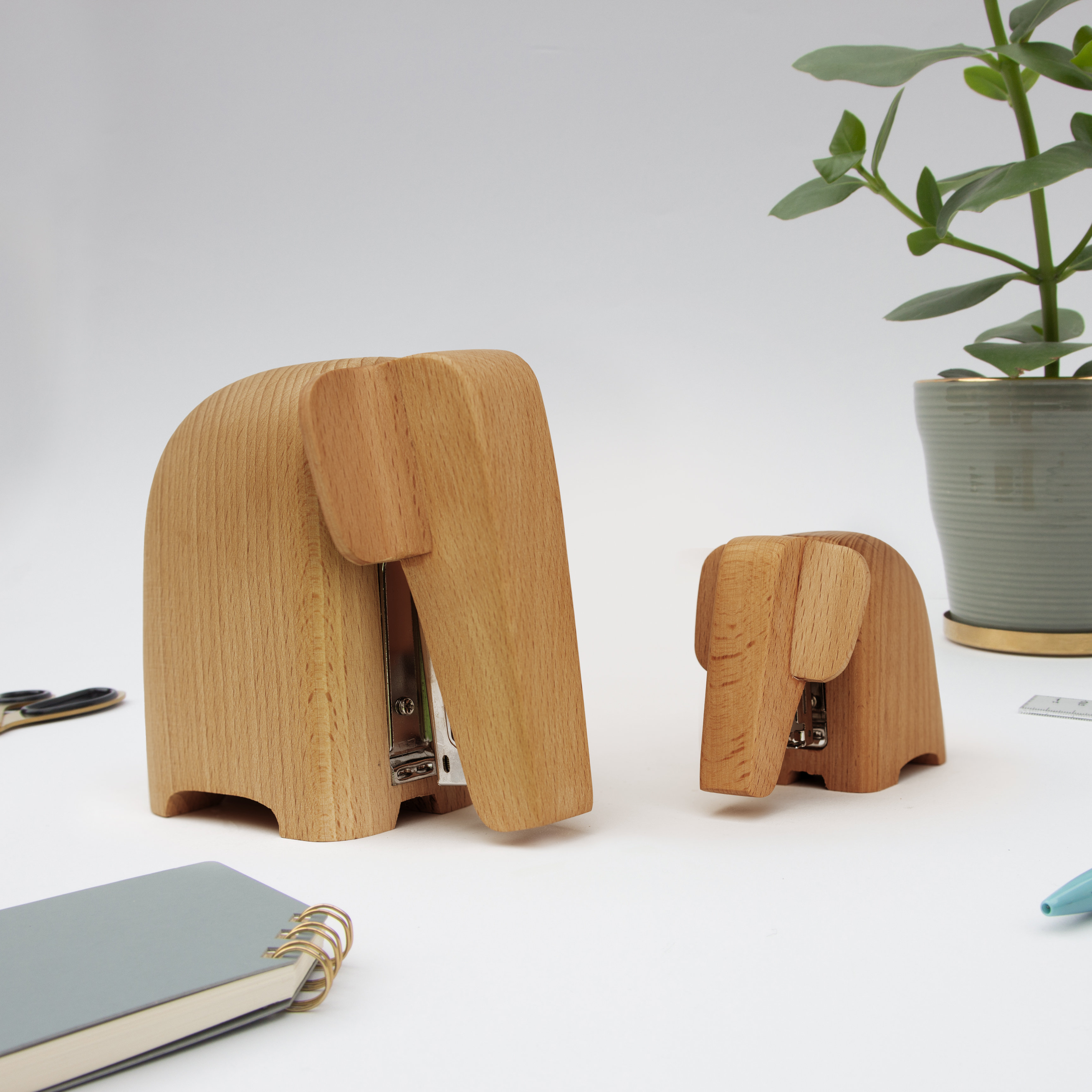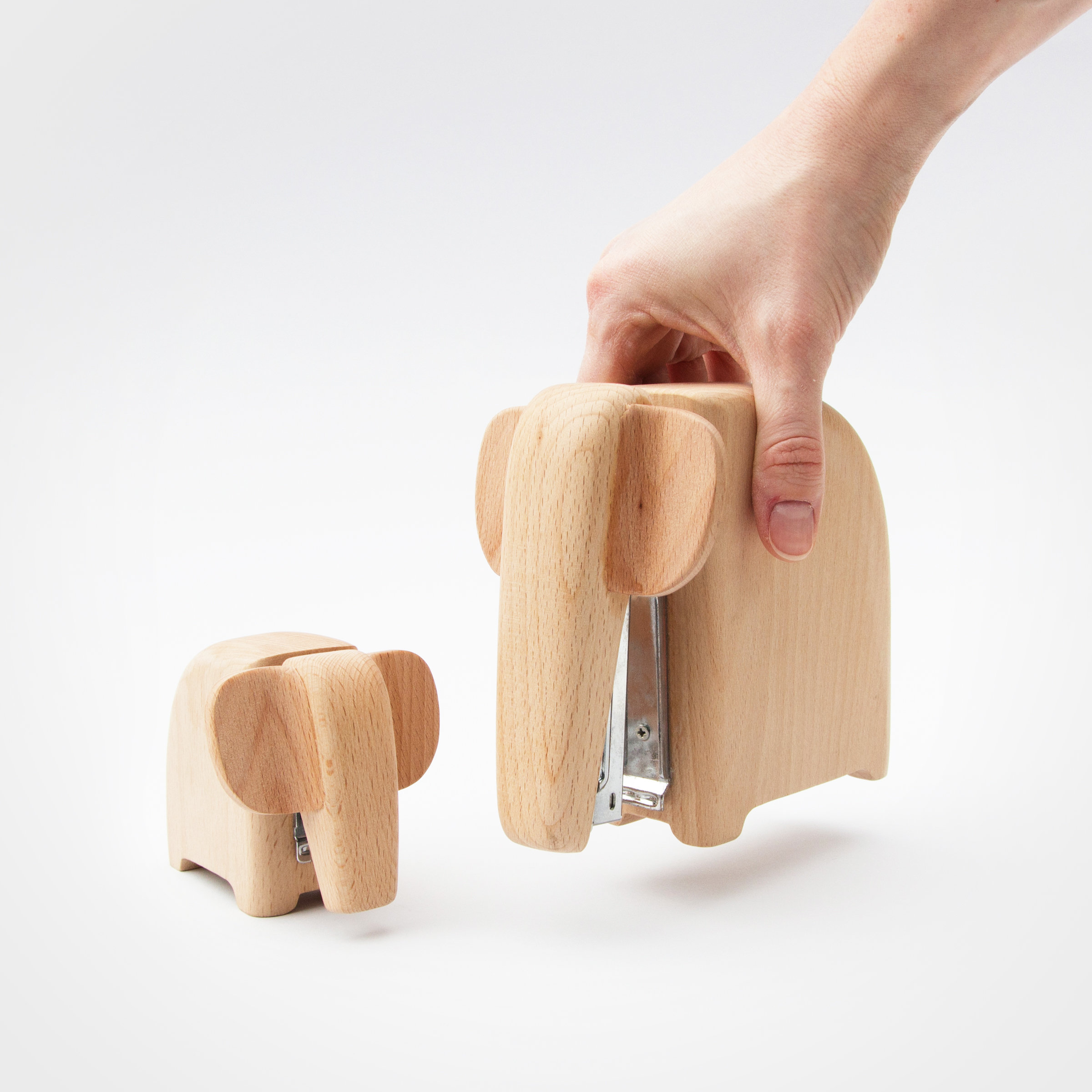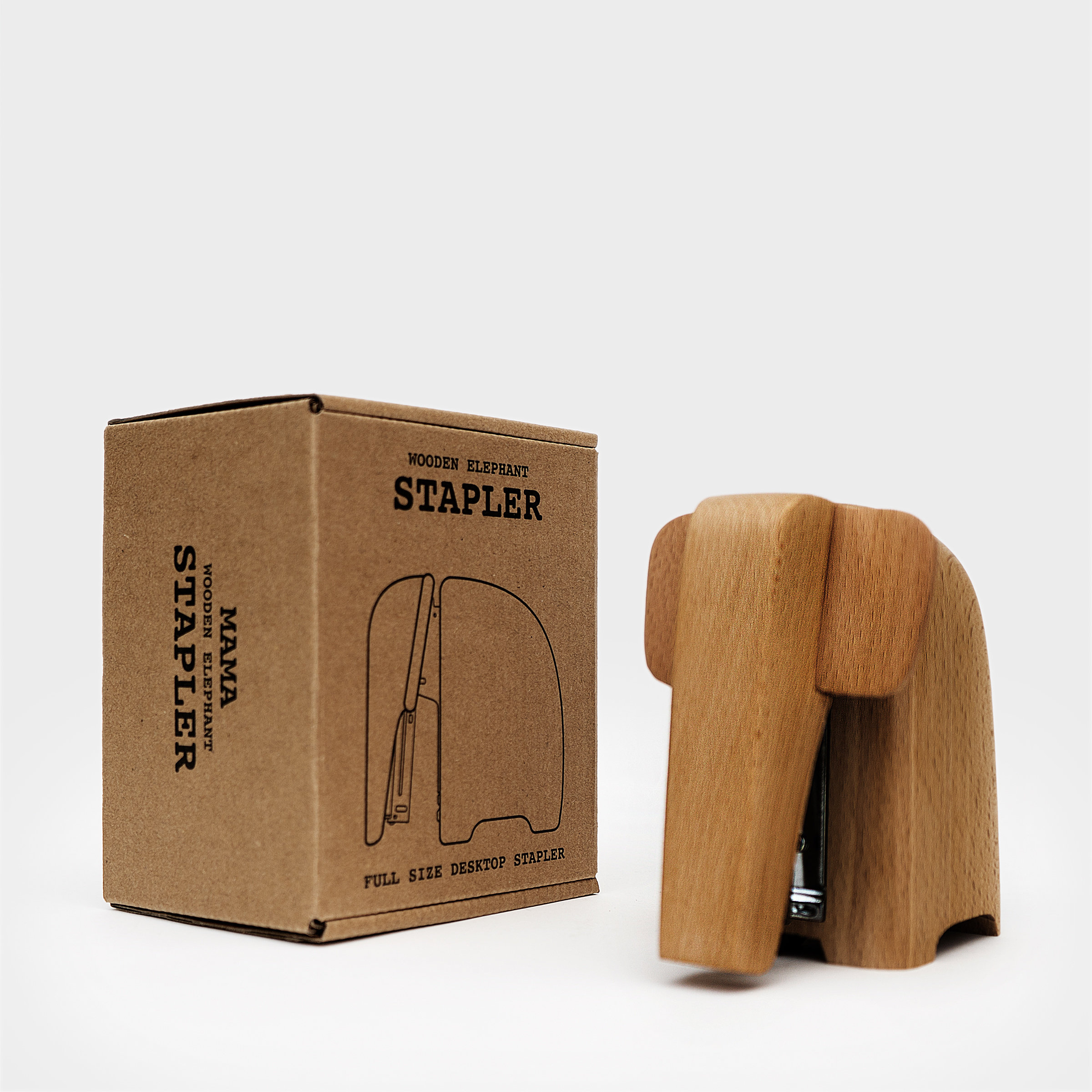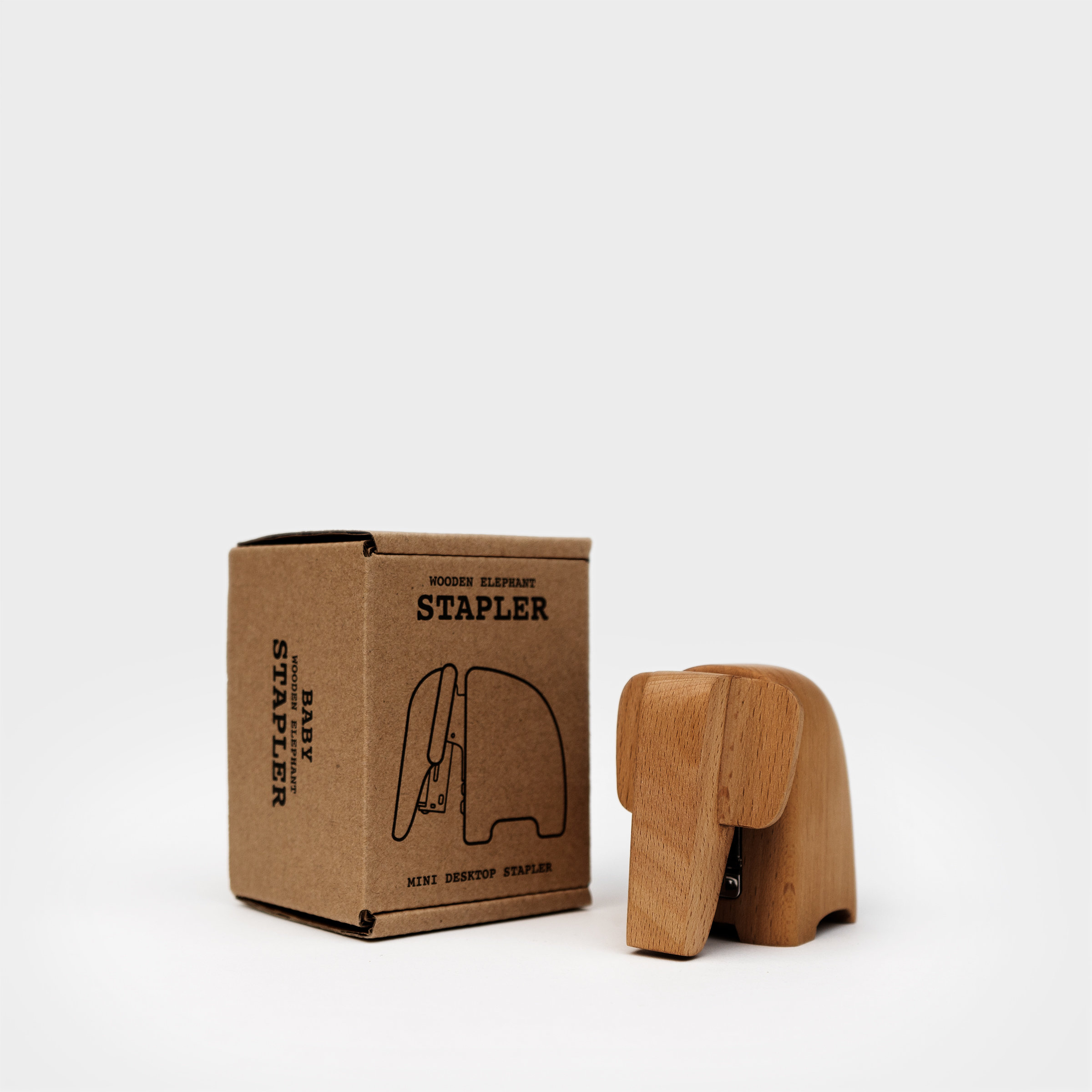 Wooden Elephant Stapler
Sculptural and useful desk accessory.
2 Sizes, Mama & Baby (Sold separately).
Stands upright on your desk.
No plastic was used in making this stapler.
Made from sustainably grown wood
Mama: Standard Staples No.16 (24/6) & No.56 (26/6)
Baby: Mini Staples No.10 (10/4mm)
Beautiful wooden staplers in the form of elephants. Desk accessories for people who care what their environment looks like. And perhaps a reminder to care about the environment at large? Presented in simple kraft card boxes.
An idea by Ste Smith | WITH Creative made by Suck UK
x x mm | 0g
The designer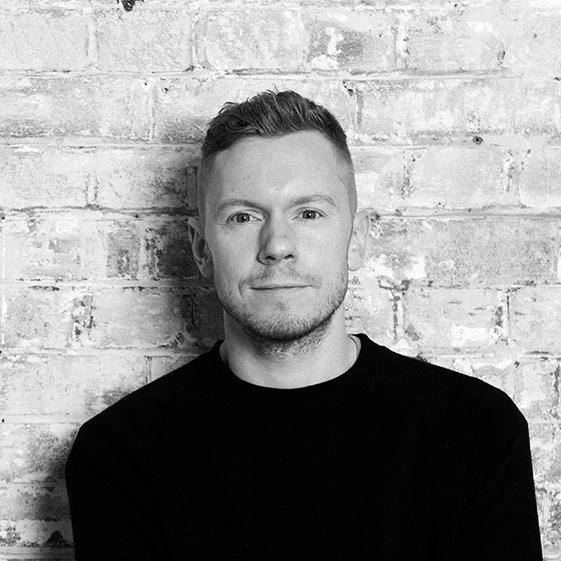 Ste Smith | WITH Creative
Since graduating in Product Design from Central St Martin's, London, Ste has spent the past 14years developing and bringing to market products in different categories, selling millions of items worldwide through retailers, distributors and direct to consumer.From his foundations of developing and marketing award-winning products in the gift and homeware industry, Ste now works with exciting international brands in multiple sectors through his London based design agency, WITH Creative.As well as designing, Ste loves to share his knowledge and experience with others, whether in his role as a business mentor at the British Library, London, or advising and consulting ambitious entrepreneurs and businesses, from start-ups right through to established brands like Asos, on how to create and bring to market products that their customers will love.He is also the Creative Director of MOXON London, a platform that helps design brands grow internationally by getting their products onto the shelves of some of the world's best retailers.
https://www.with-creative.com/