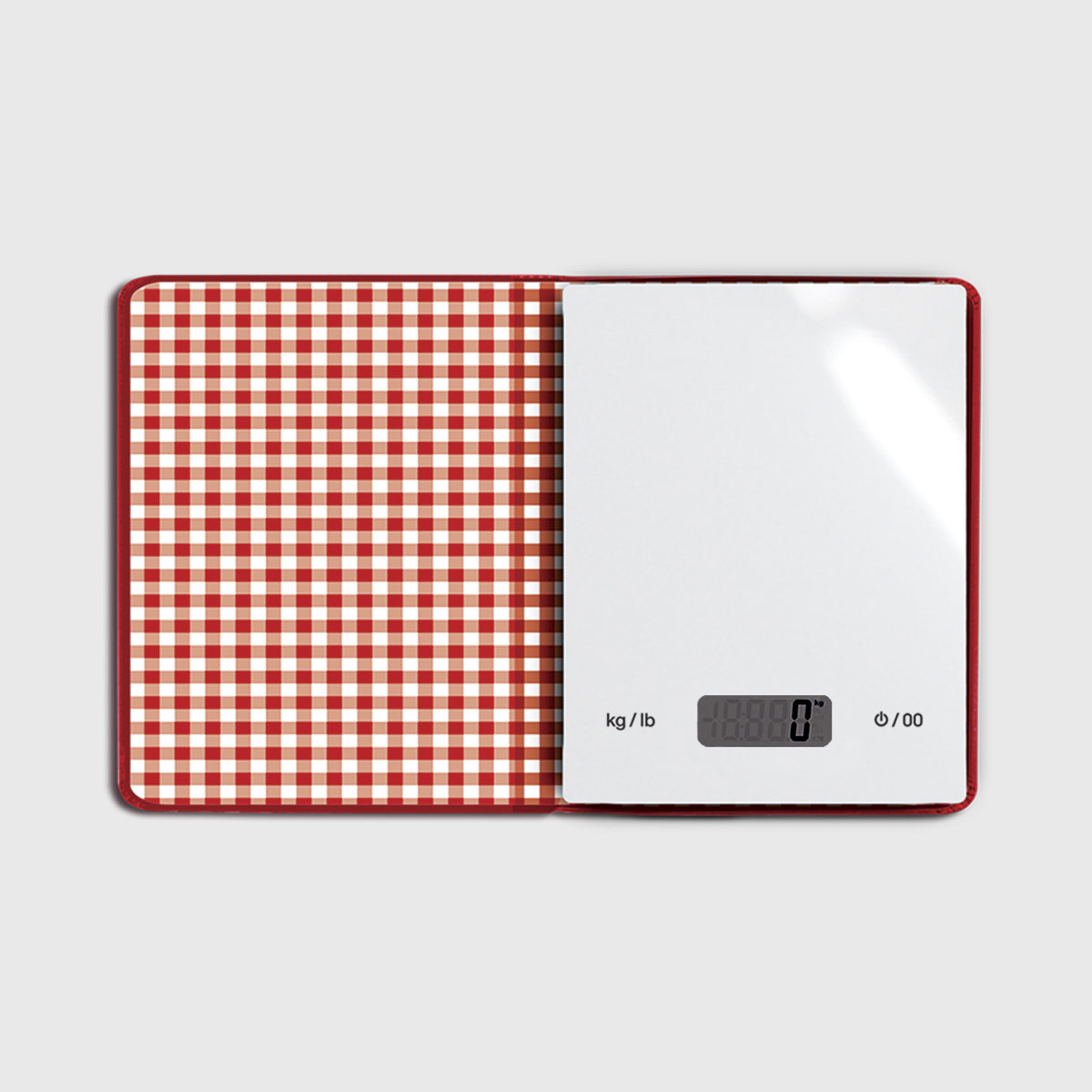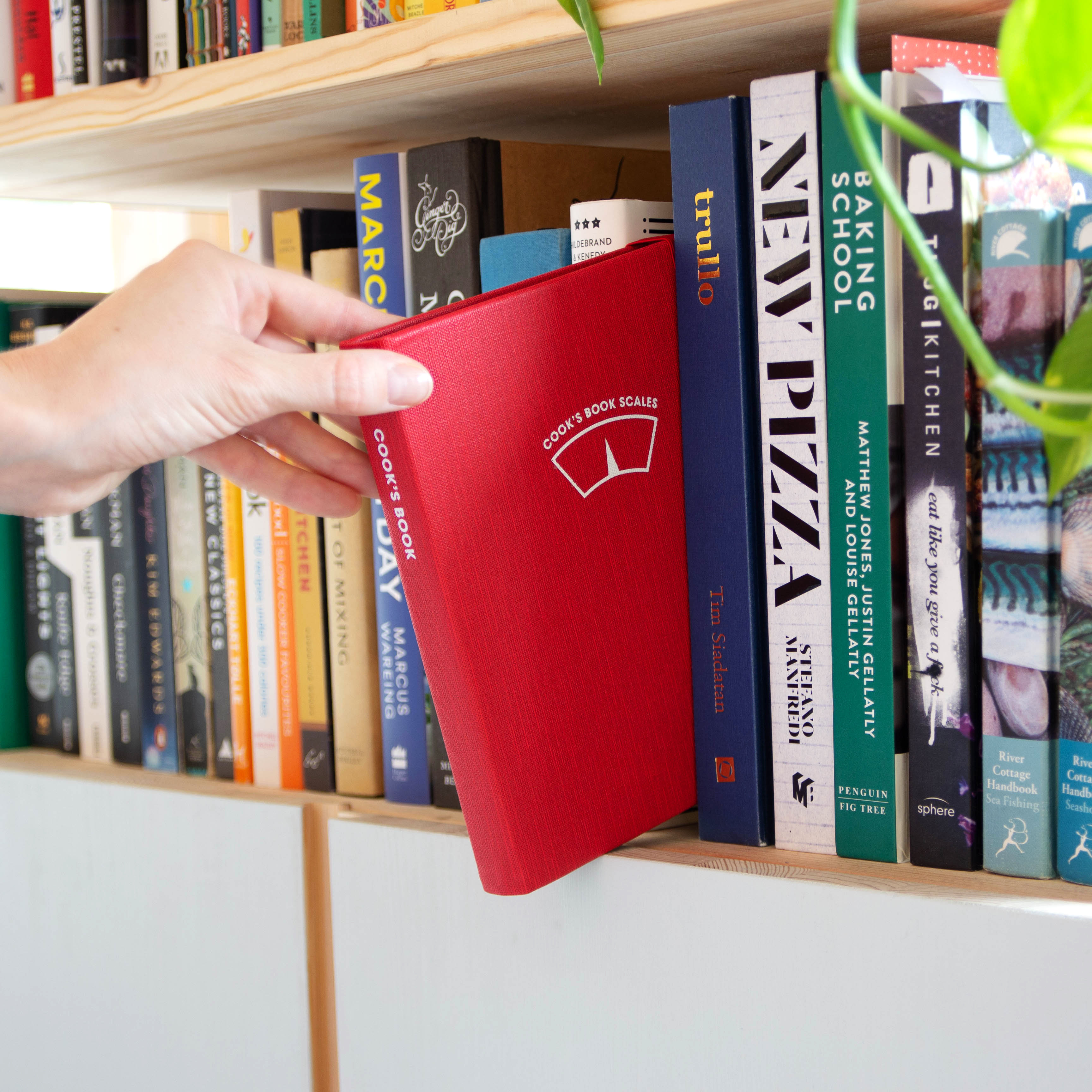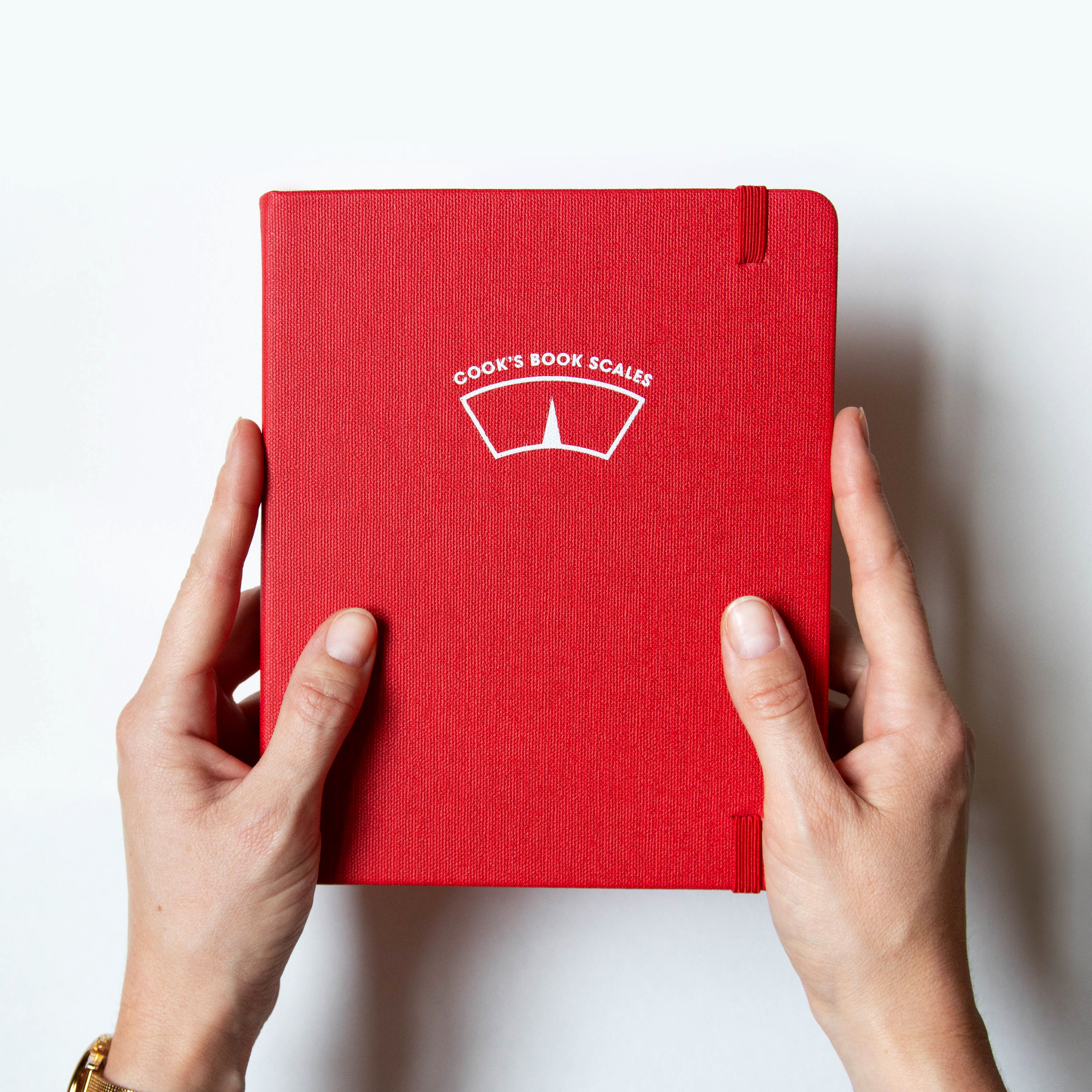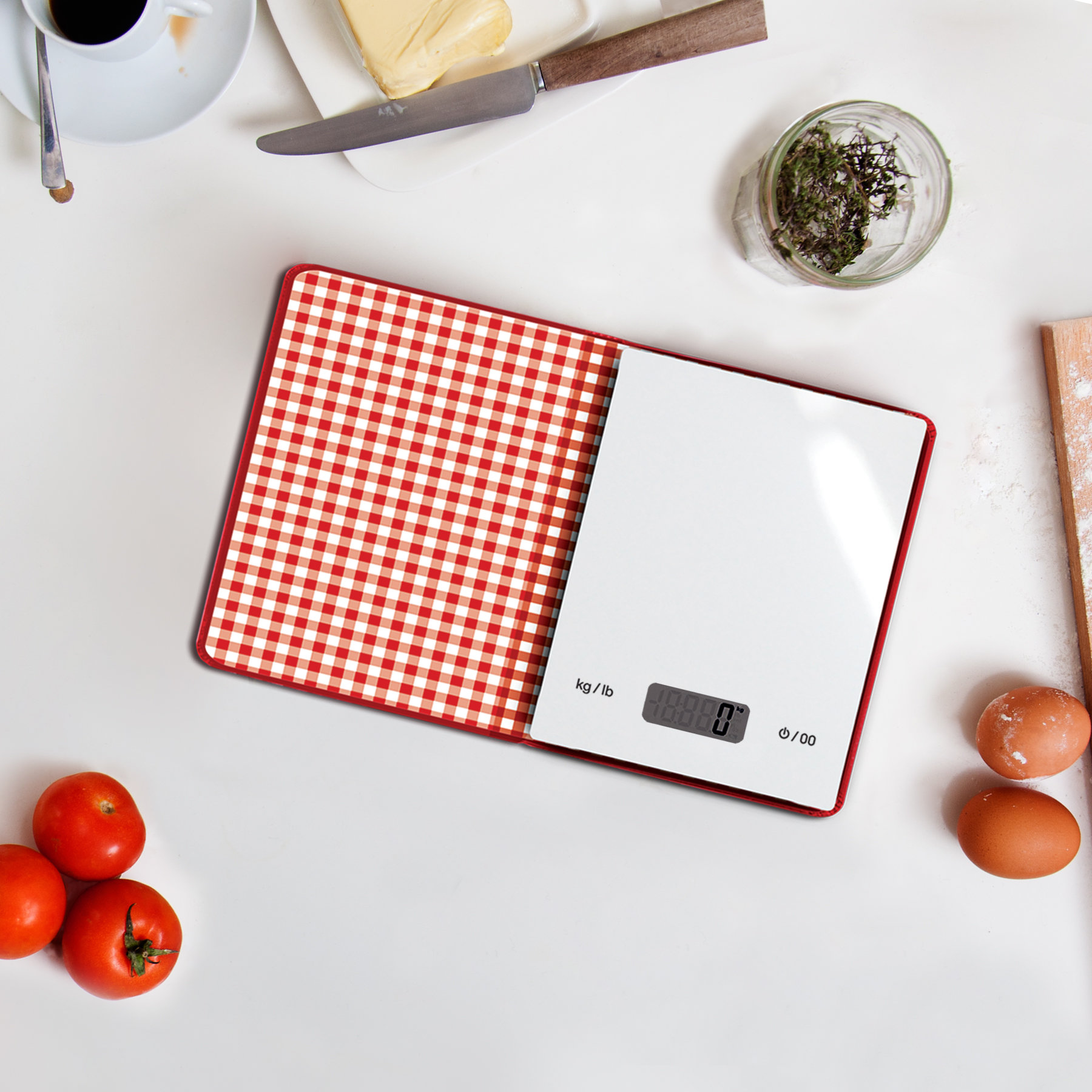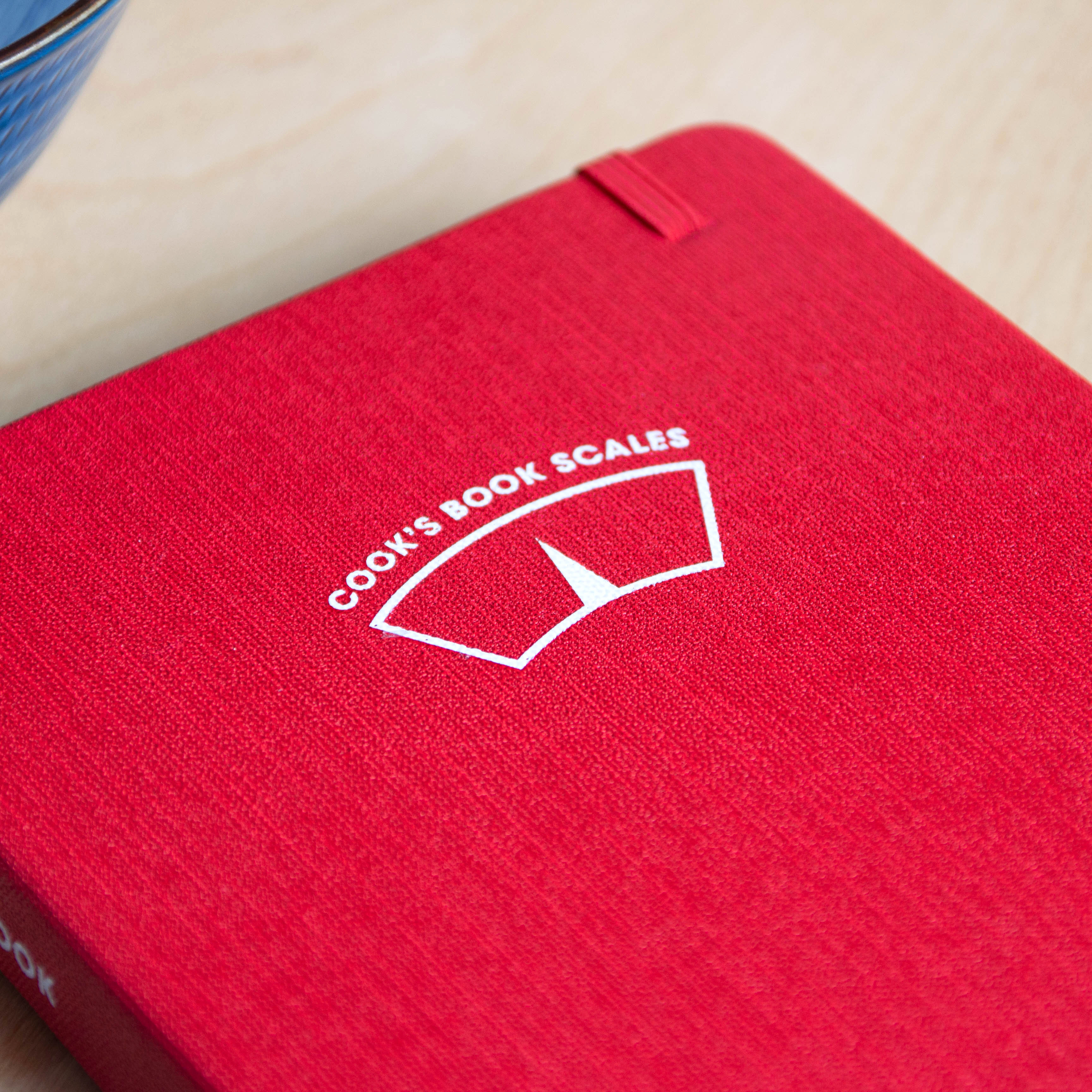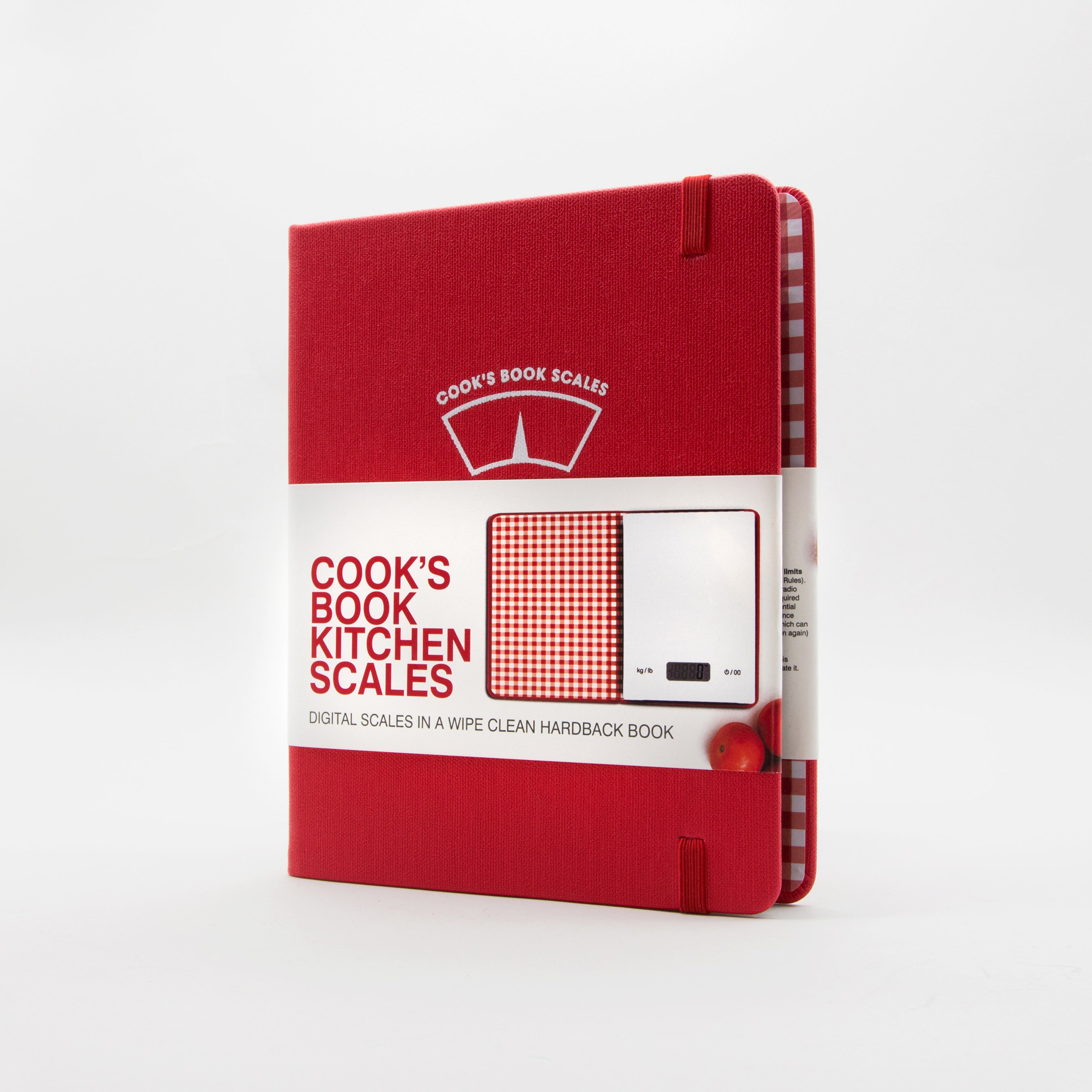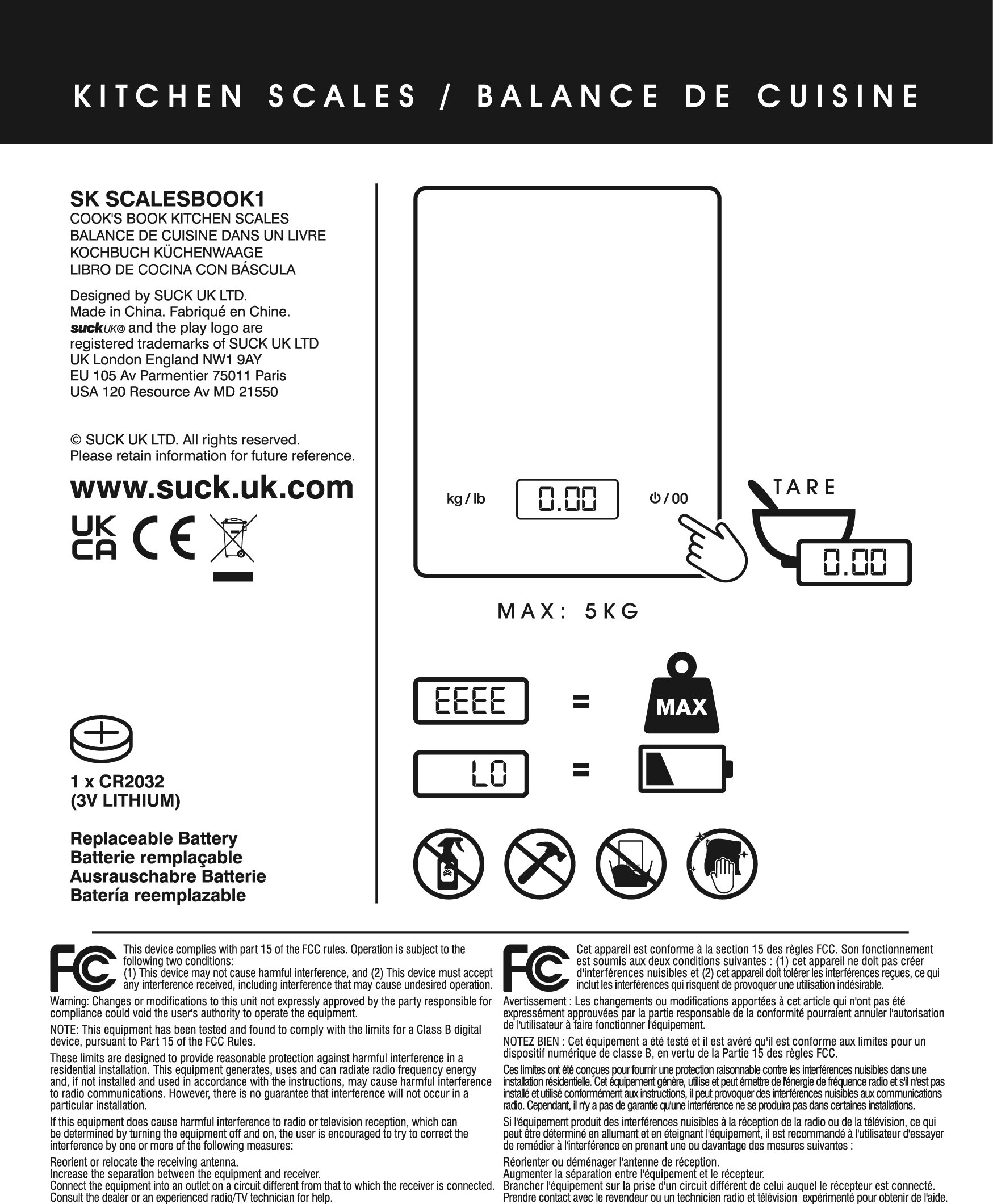 Cook's Book Kitchen Scales
Store on the bookshelf with your recipe books.
Digital kitchen scales concealed in a book.
Tare function to ignore the weight of containers.
Kg / lb – One touch switch between metric or imperial.
Weighs up to 5 kg (11 lb).
Easy clean glass surface and wipe clean hardback cover.
Designed to be stored on the shelf with your recipe books, this set of kitchen scales encased in a hardback book cover will always be on hand when you need them.
Designed and made by Suck UK
155 x 189 x 24mm | 0.5Kg
The designer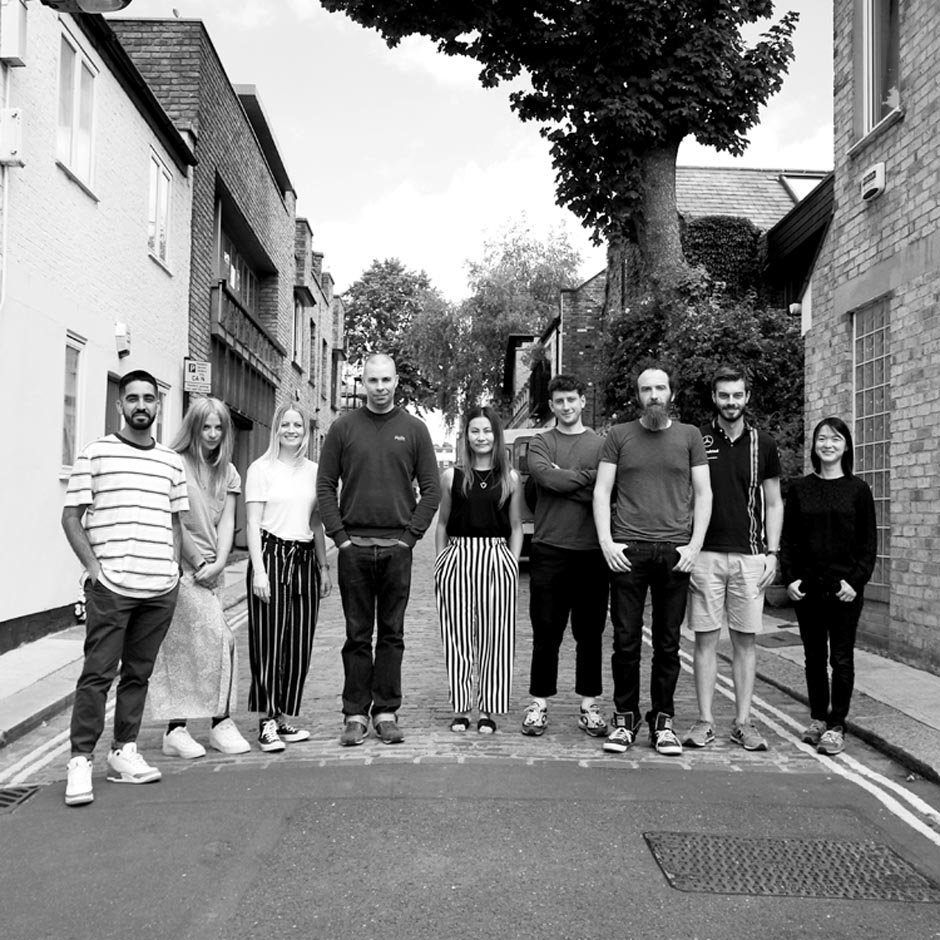 Suck UK Design Team
Mark E Smith once said "if it's me and your granny on bongos, it's the Fall". It's a lot like that here - if it's Sam & Jude and a revolving team of talented creatives, it's Suck UK. From the inception of the company in 1999 Sam & Jude have been the constant driving creative force, but none of that would be possible without a great team of designers and developers who turn these ideas into something great. Once a Sucker always a Sucker.