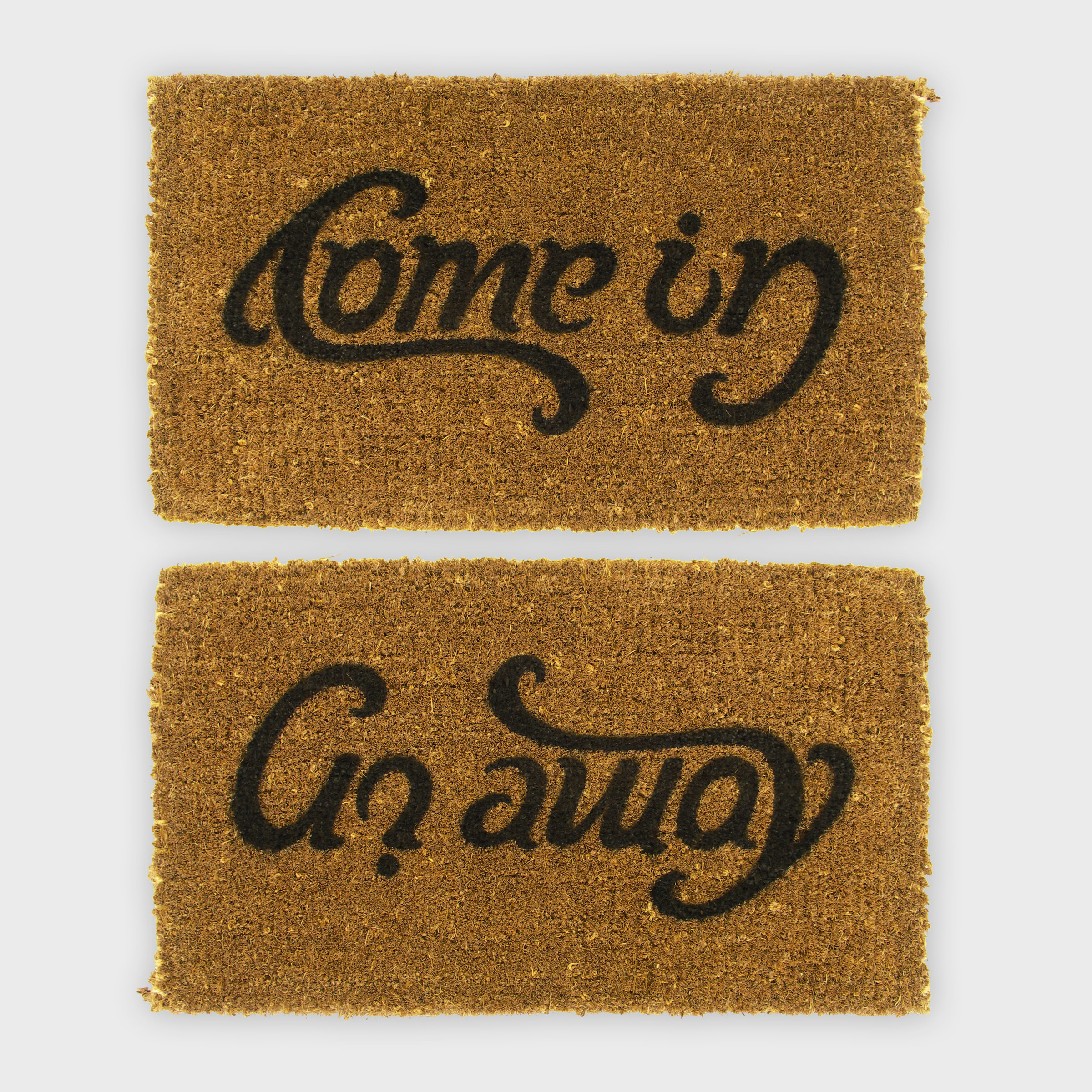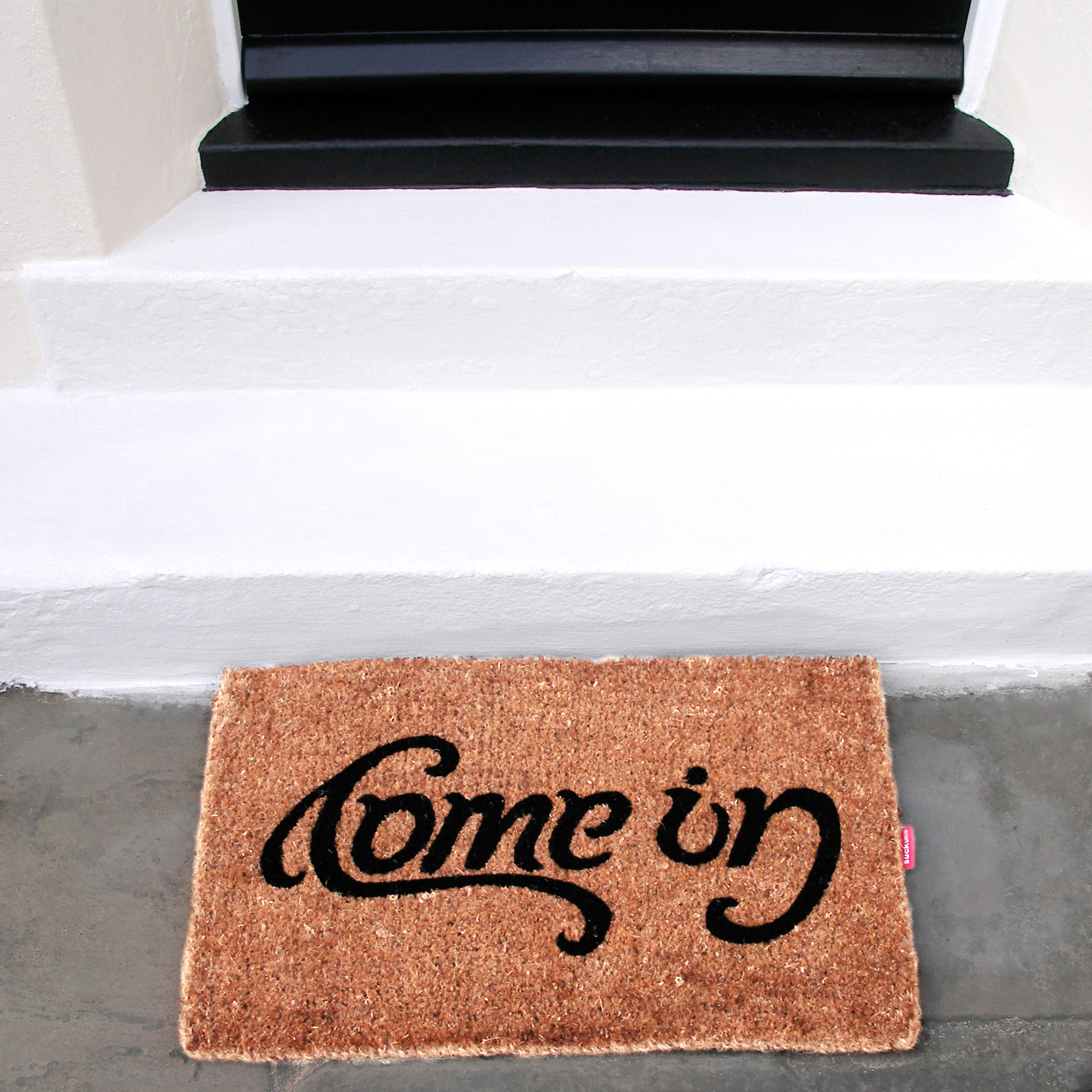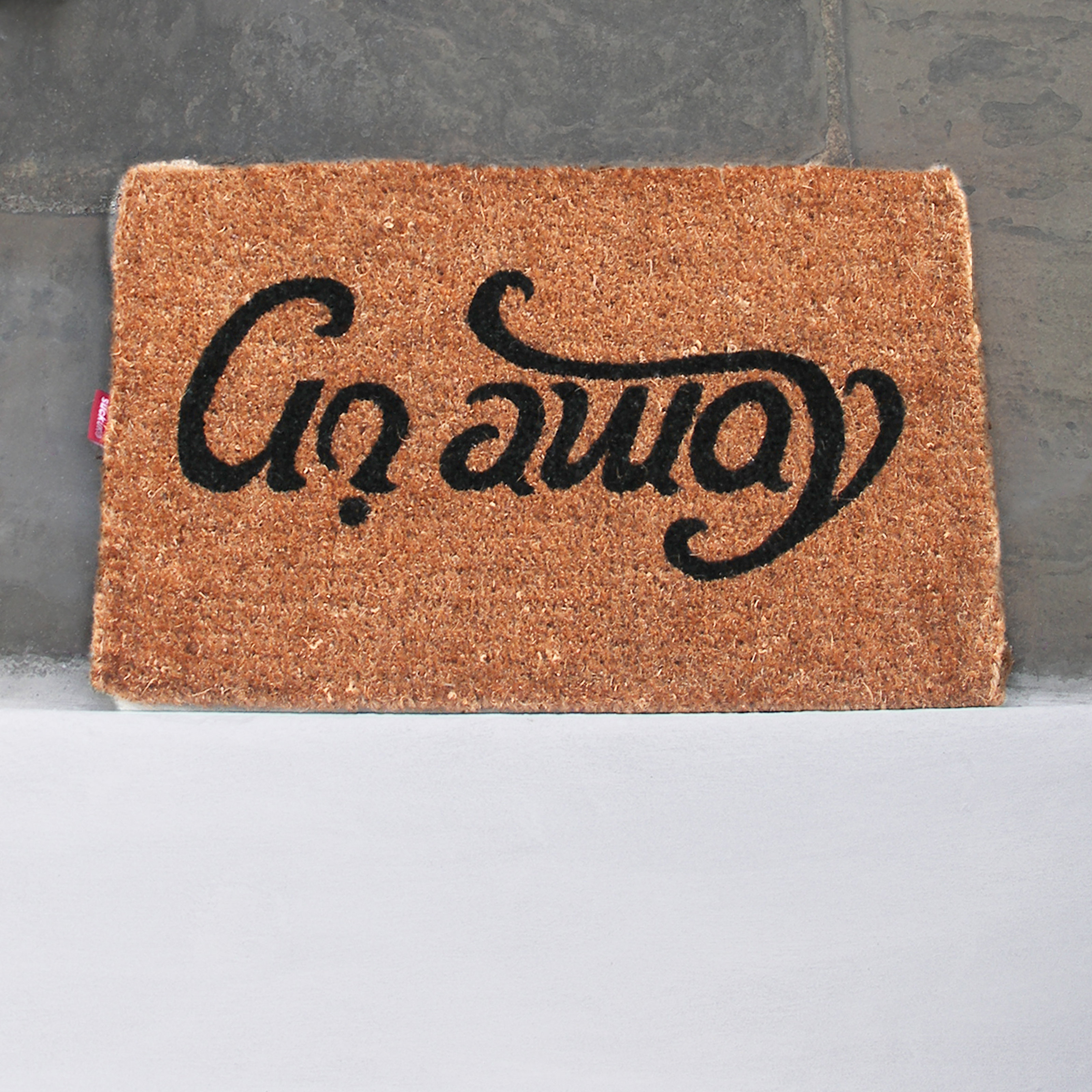 Doormat
Come In & Go Away
A doormat with two different messages
Made from coconut husks - natural and hard wearing
Measures 68cm(W) x 2.7cm(H) x 40.5cm(D)
Ambigrams read 2 different things when the writing is viewed upside down. This clever graphic uses an ambigram to greet and dismiss your visiting guests: "Come in" on arrival "Go away" when leaving. Mind boggling.
Designed and made by Suck UK
680 x 27 x 405mm | 1.3Kg
The designer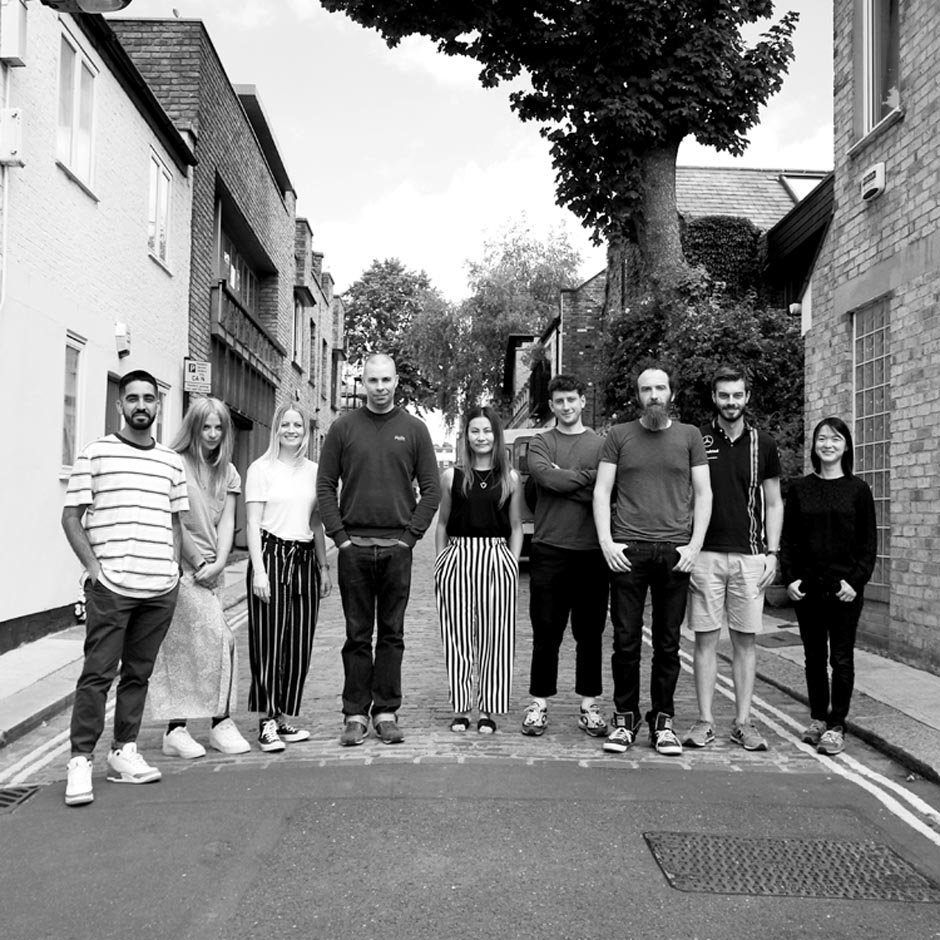 Suck UK Design Team
Mark E Smith once said "if it's me and your granny on bongos, it's the Fall". It's a lot like that here - if it's Sam & Jude and a revolving team of talented creatives, it's Suck UK. From the inception of the company in 1999 Sam & Jude have been the constant driving creative force, but none of that would be possible without a great team of designers and developers who turn these ideas into something great. Once a Sucker always a Sucker.