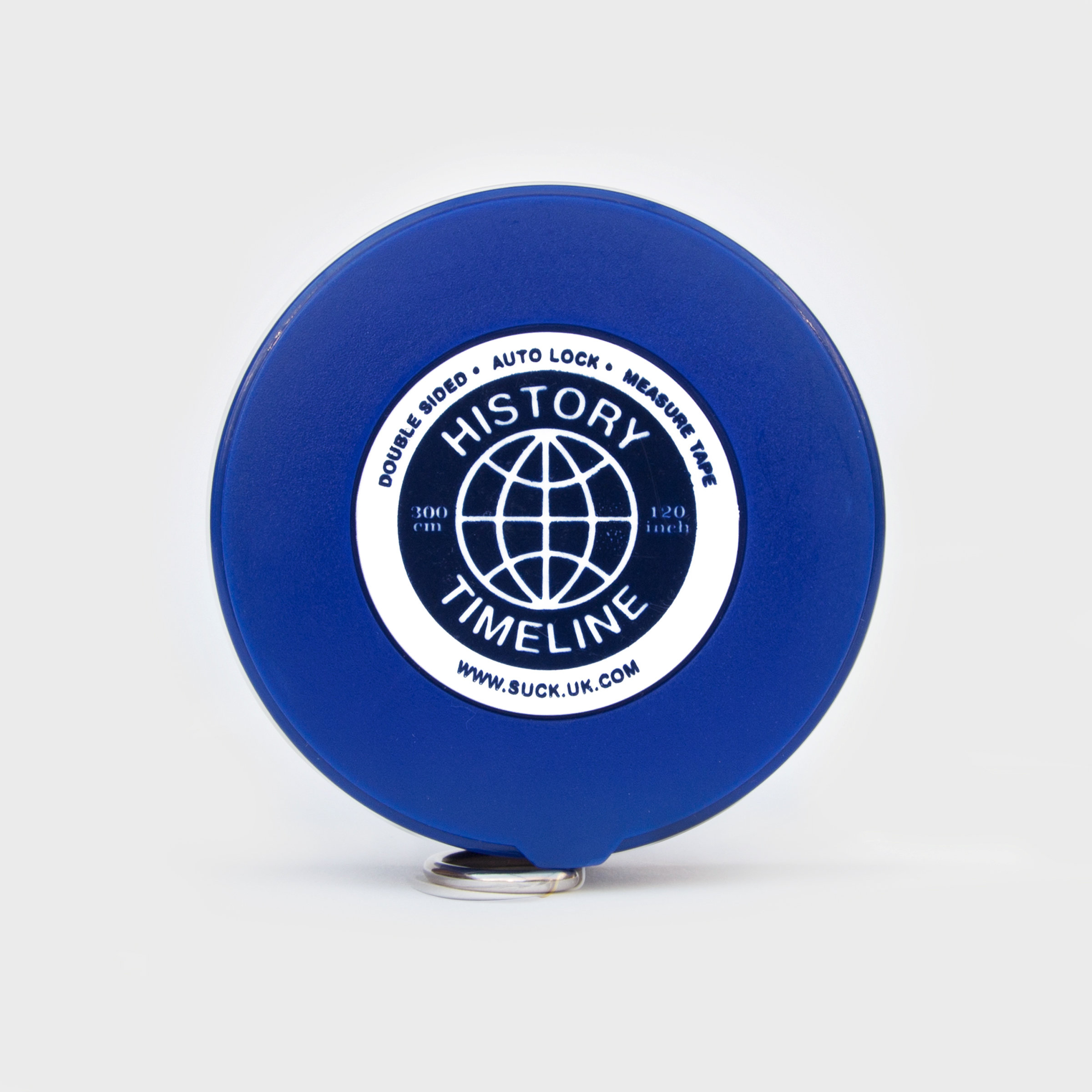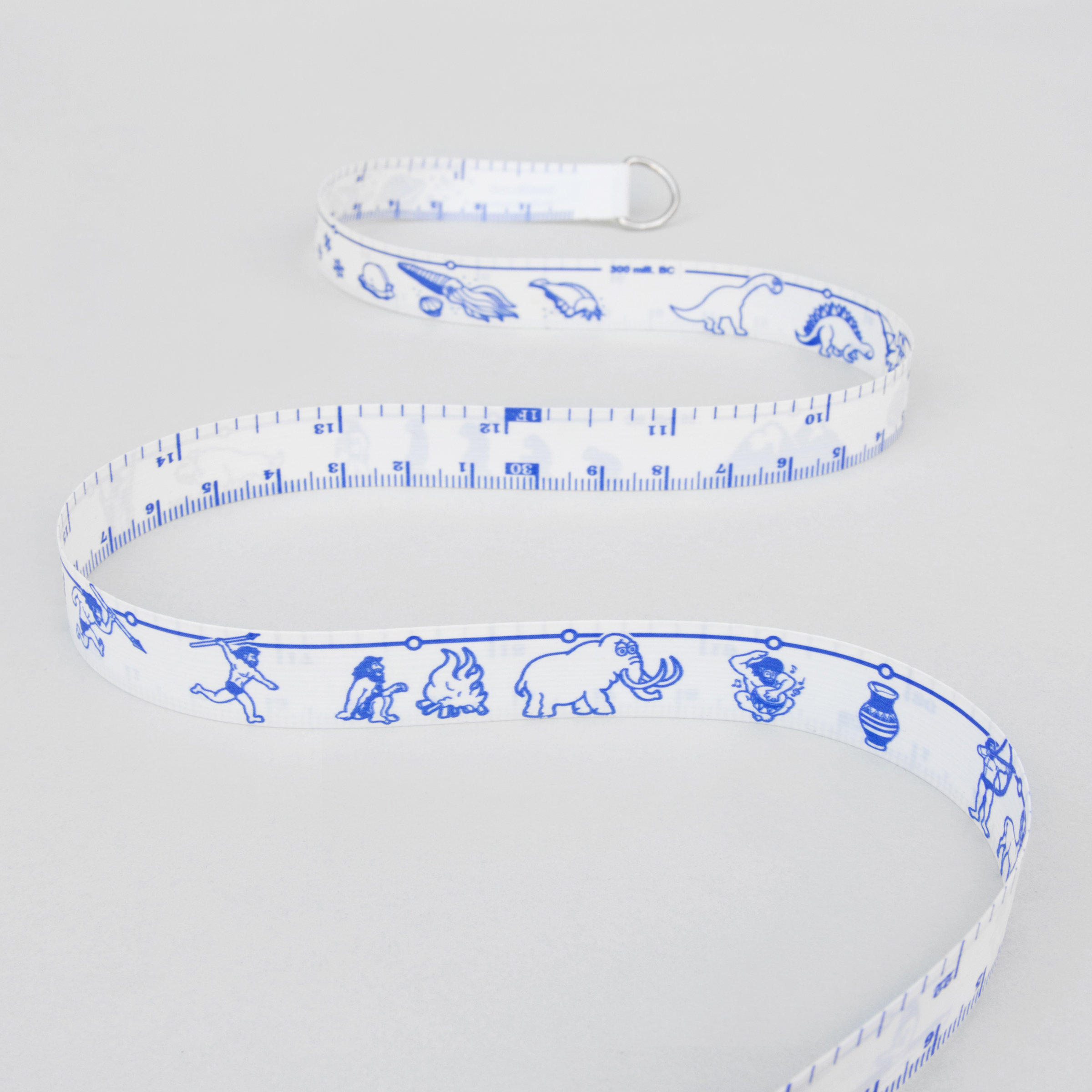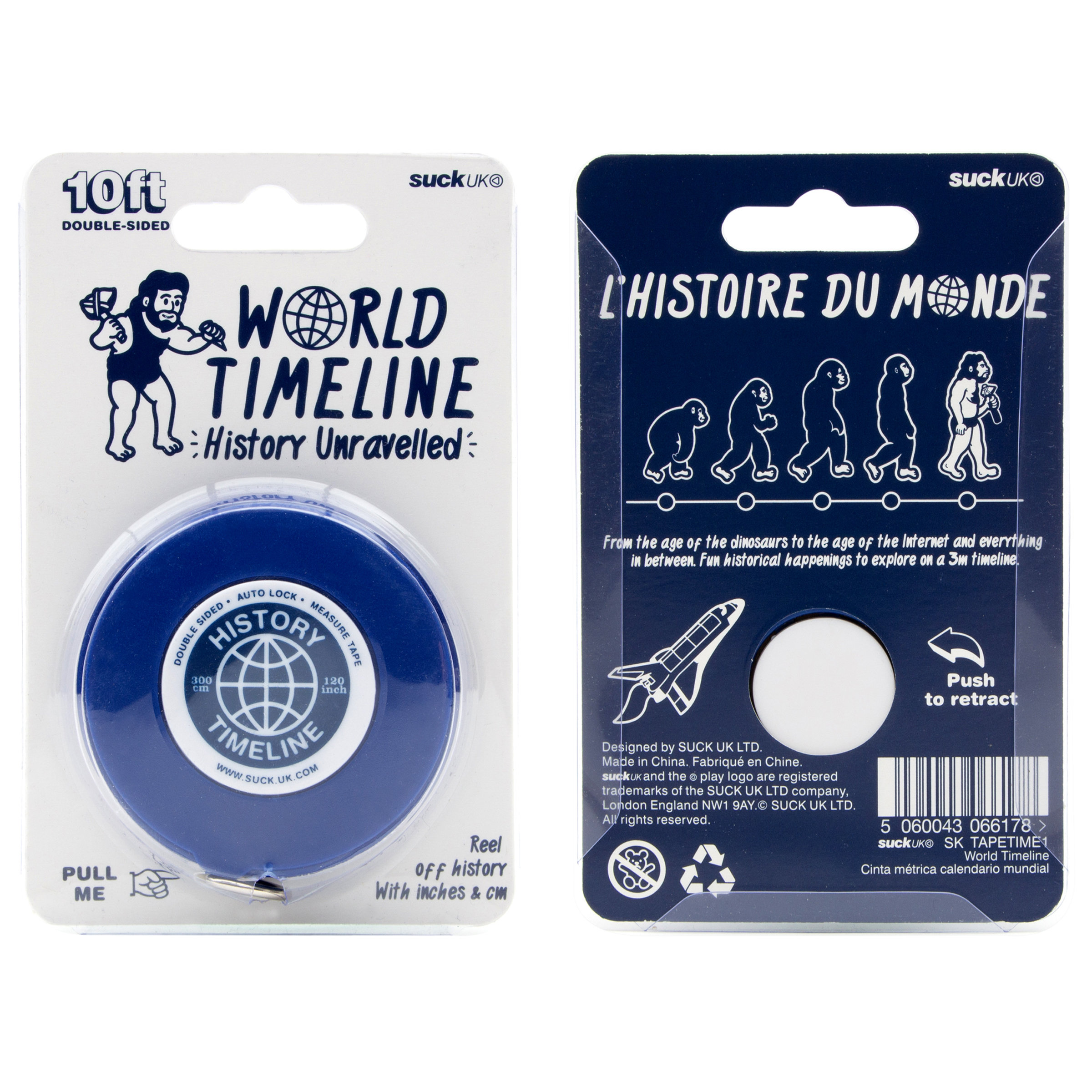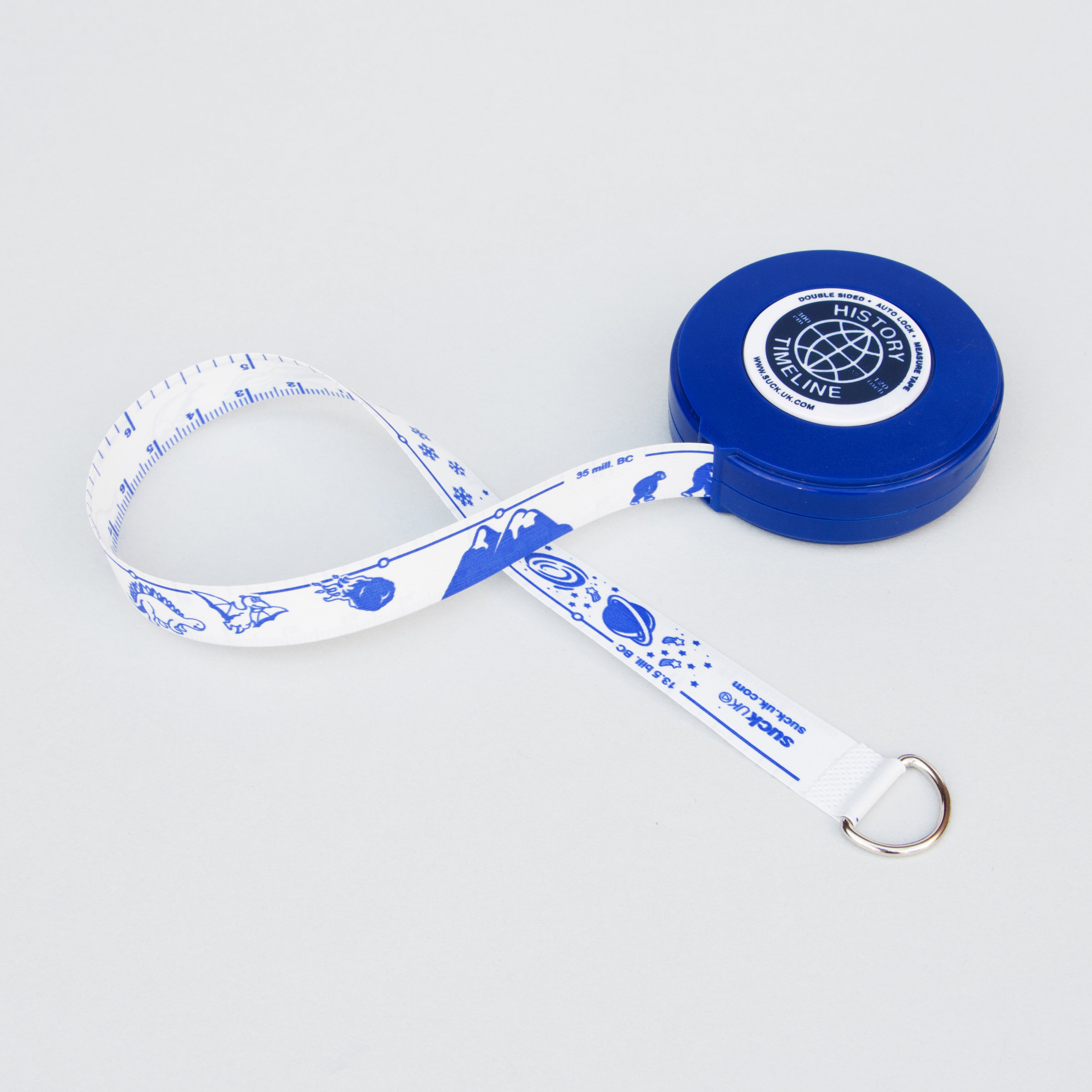 World Timeline Tape
History Unravelled.
10ft, double sided measuring tape
Auto-locking feature
Both working tape measure and illustrated chronology of world history
Measure your historical knowledge. 3m/10ft, double sided, auto-locking measuring tape. On one side, a working tape measure - on the other, an illustrated chronology of world history. From the age of the dinosaurs to the age of the internet and everything in between. Reel off history while DIY-ing. Design by SUCK UK
Designed and made by Suck UK
58 x 60 x 17mm | 24g
The designer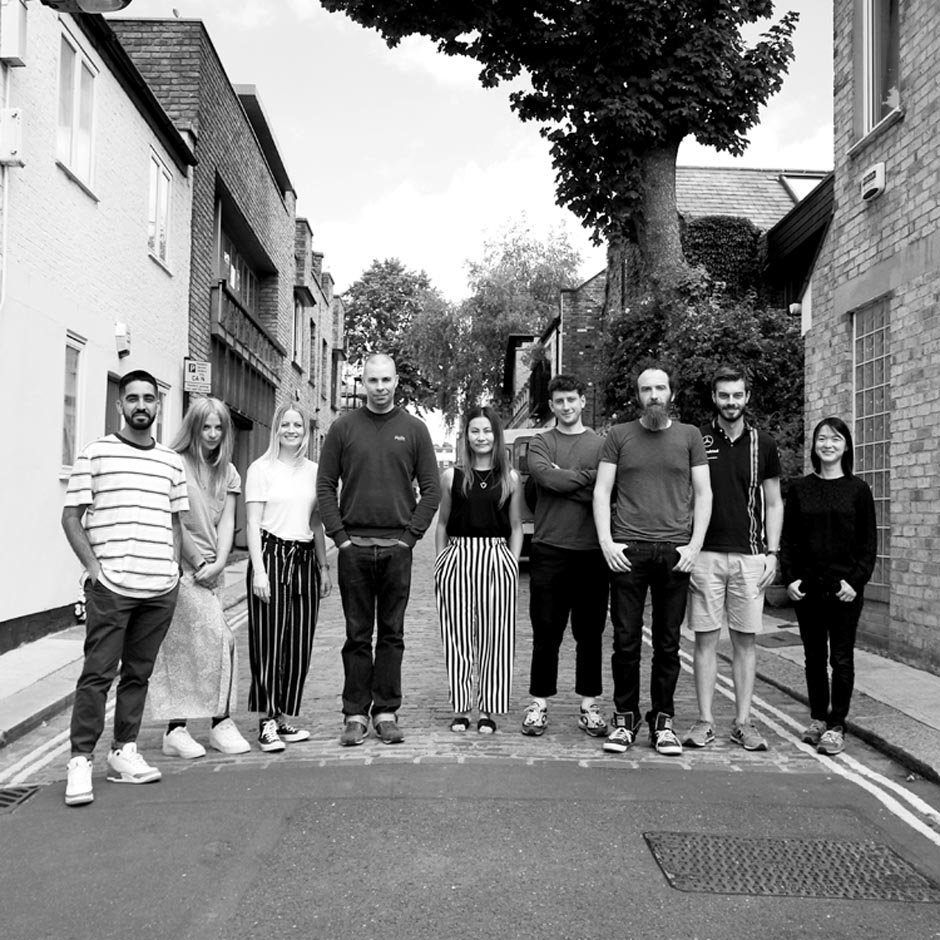 Suck UK Design Team
Mark E Smith once said "if it's me and your granny on bongos, it's the Fall". It's a lot like that here - if it's Sam & Jude and a revolving team of talented creatives, it's Suck UK. From the inception of the company in 1999 Sam & Jude have been the constant driving creative force, but none of that would be possible without a great team of designers and developers who turn these ideas into something great. Once a Sucker always a Sucker.